A feathered hairstyle is a great option for men who want to add some interest to their look. It can be worn with or without bangs and can be styled in a variety of ways. However, the best thing about this look is that it is relatively easy to achieve and can be tailored to suit any face shape. So, if you're looking for a new style to try, the feathered look is definitely one to consider.
Best Feathered Haircuts for Men
Following are the top feathered hairstyle for men you can try.
1. Wavy Middle Part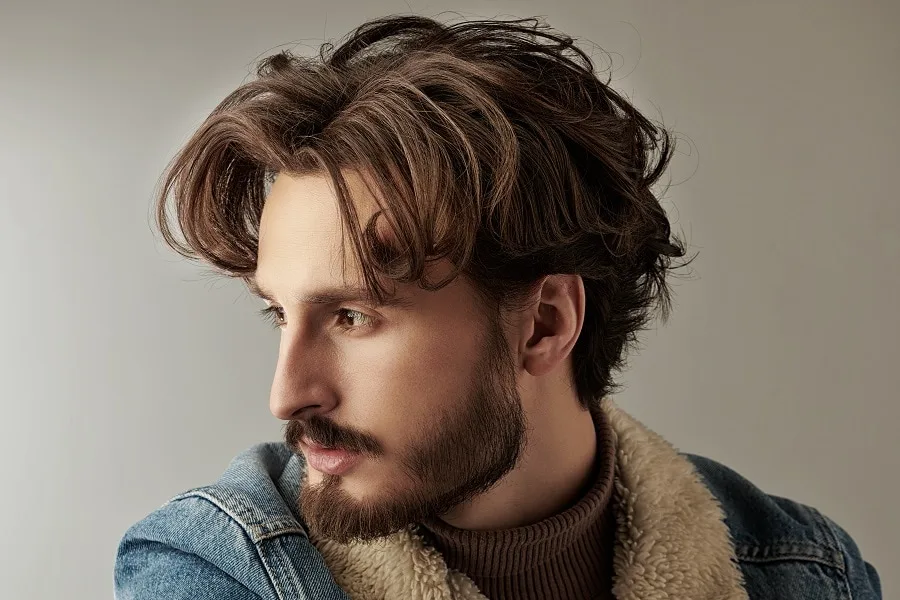 This type of hairstyle is easy to achieve by parting in the middle giving a wide curtain bangs finish. It can be worn both casually and formally, making it a versatile option for any man.
2. Straight Curtain Bangs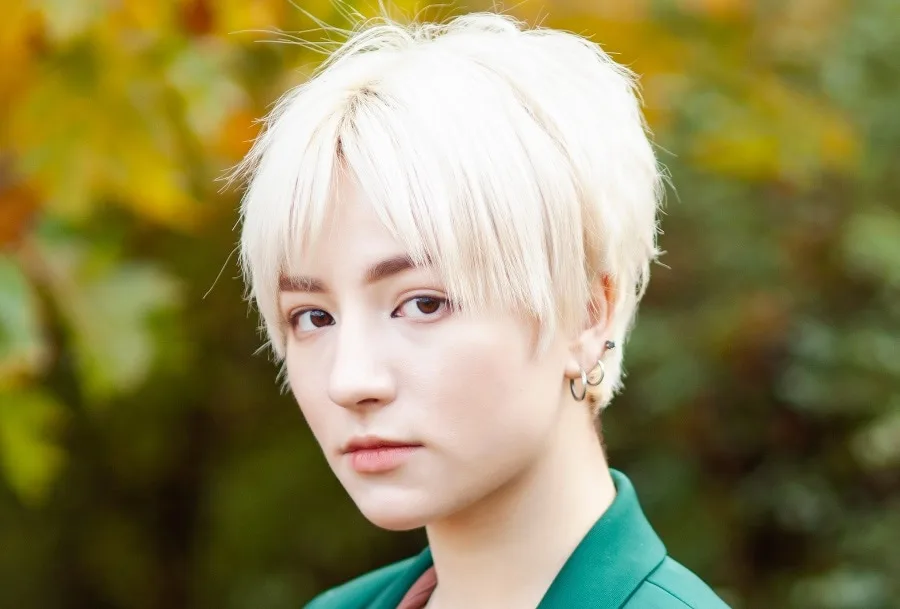 This feathered style is basically a fringe that is parted in the middle and hangs down over the forehead. However, it is not a very masculine look. But any man tries this to add a little bit of edge to their style. It may look more polished on blonde hair.
3. Wavy Sweep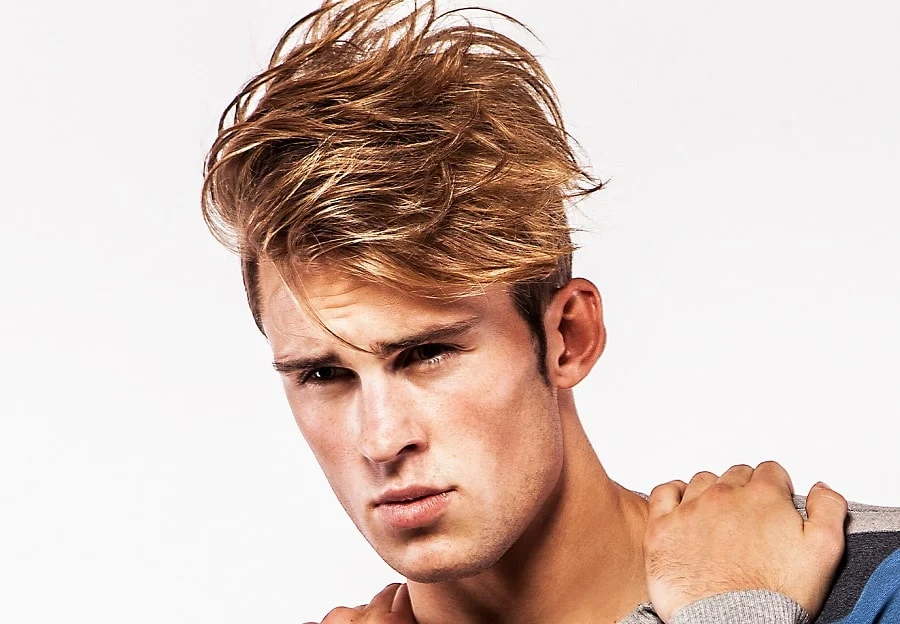 To get this look, start by applying a volumizing shampoo and conditioner to your hair. Next, use a wide-tooth comb to gently detangle your hair. Then, use a blow dryer on a low setting to dry your hair, using a diffuser attachment to help add volume. Finally, use a medium-hold hairspray to help keep your style in place.
4. Undercut + Sweep Over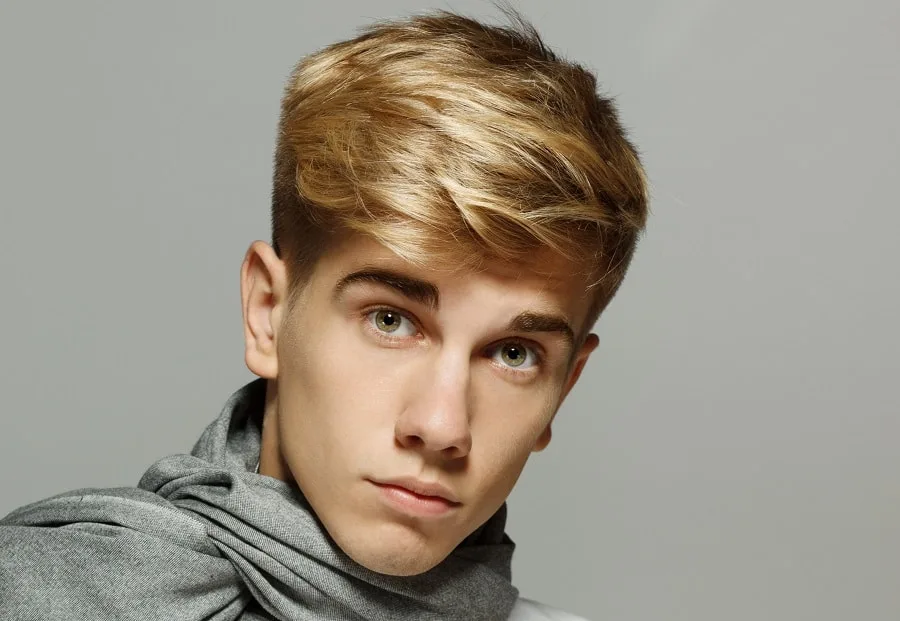 Get this look by simply trimming the sides of the head and leaving the top longer. The top is then styled by sweeping it over to the side. This look is perfect for men who want to show off their facial features and look stylish at the same time.
5. Textured Feathered Shag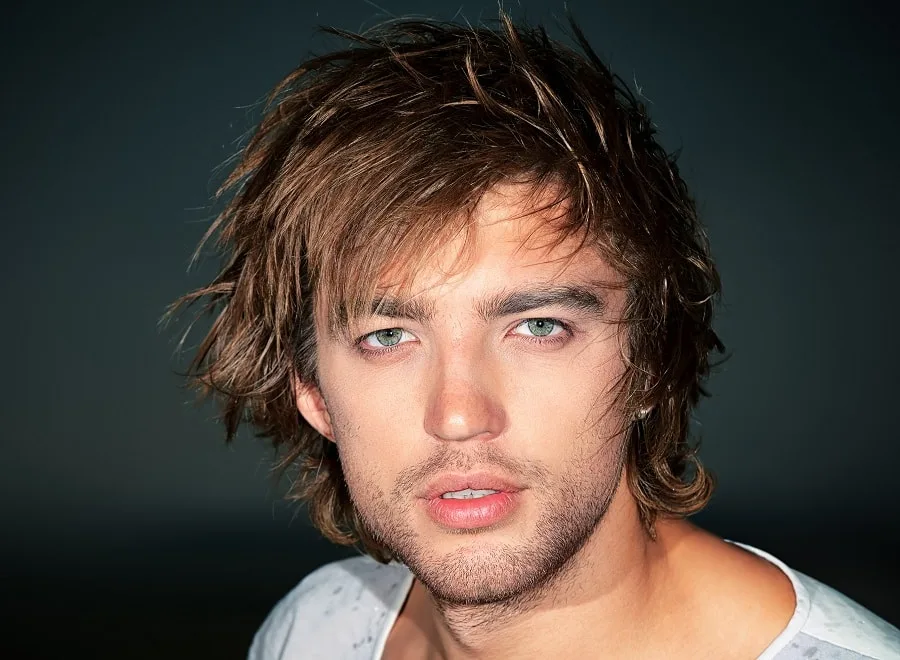 Start by towel drying your hair to get this style. Then, apply a small amount of styling cream or gel to your hair and comb it towards the side. Next, use a blow dryer to dry your hair while you use a brush to style it into place. Finally, use a small amount of hair spray to keep the style in place.
6. Silky Bangs with Straight Bob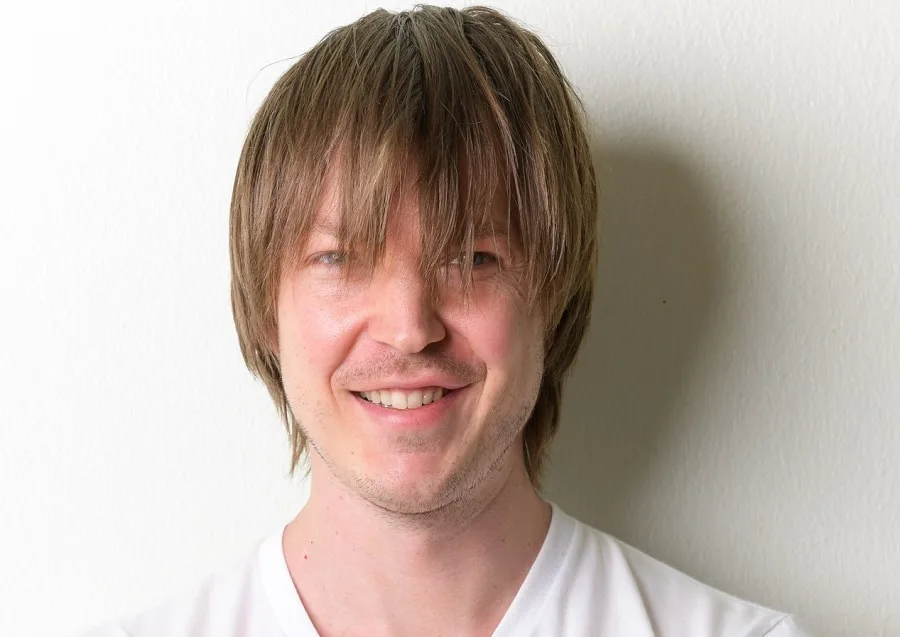 For the best results, start by using a high-quality shampoo and conditioner to keep your hair feathery soft, and silky. Then, use a comb to smooth down your bangs. You can also use a flat iron to help straighten out any stubborn curls. Man with rectangular face shapes will find this style useful.
7. Feathered Shag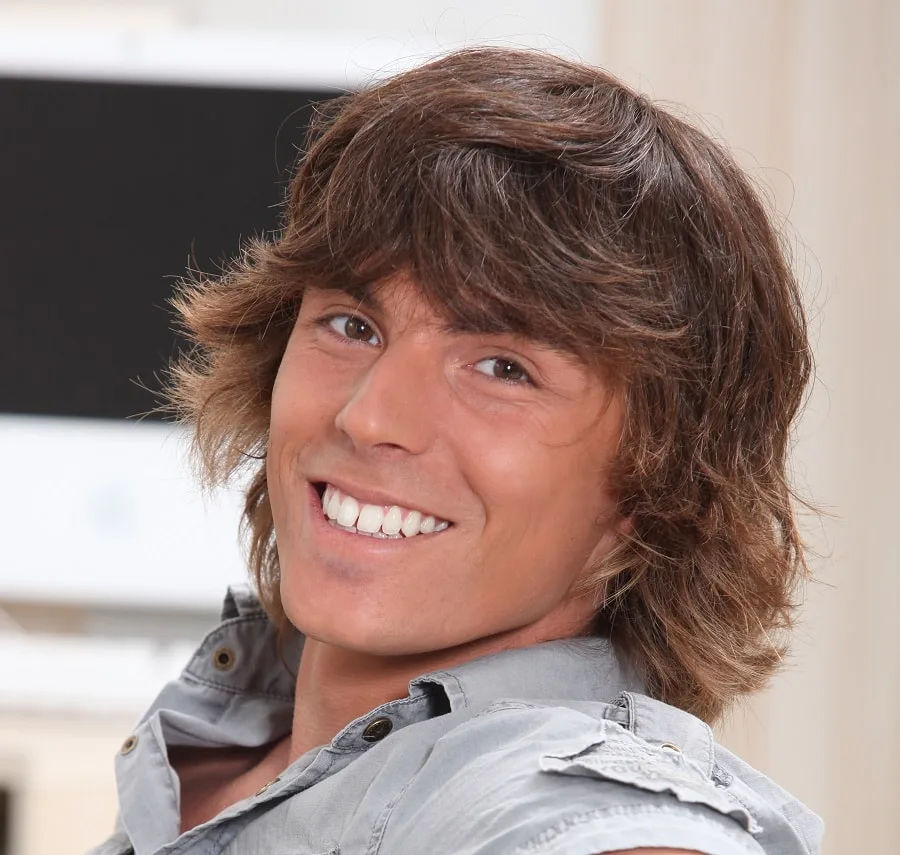 This hairstyle is perfect for those who want a classic look with a modern twist. This style is achieved by using a texturizing spray or gel and then blowing the hair dry with a diffuser. Once the hair is dry, you need to use a small amount of pomade or wax to piece out the hair and create a shaggy look. This style is also great for men who have thick, wavy, or curly hair.
8. Curly Feather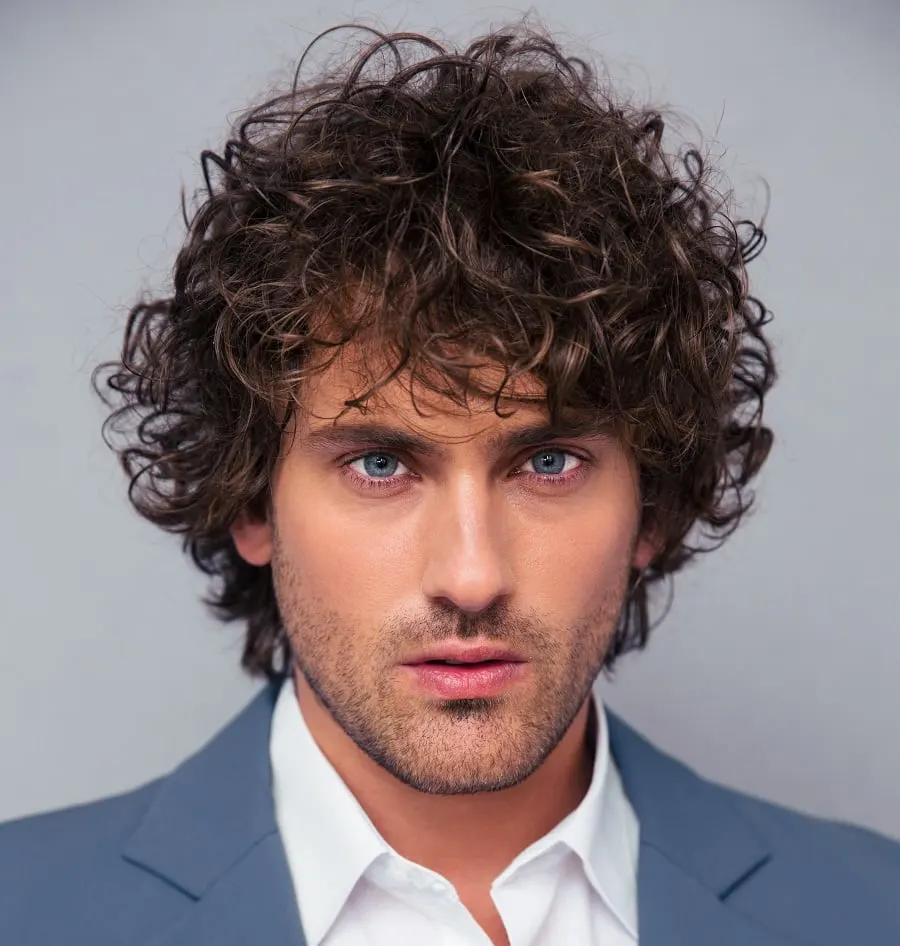 Apply a leave-in conditioner or curl cream to help tame your hair. Use a wide-tooth comb to gently detangle your hair. Then, start with small sections of hair and use a curling iron to curl each section. Once all of your hair is curled, use your fingers to gently tousle your hair and give it a feathery look.
9. Medium Fluffy Shag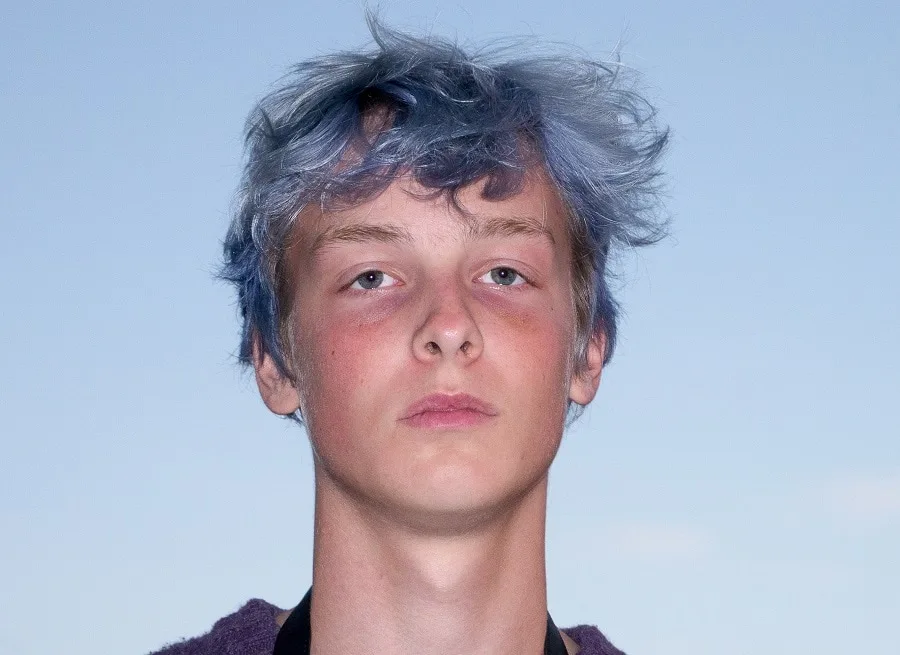 For a casual, everyday look, try tousling your hair with your fingers and adding a bit of texturizing spray. This will give your hair some messy volume and hold and will keep it from looking too polished. Next, just randomly blow your hair using a blow dryer.
10. Feathered Haircut with Bangs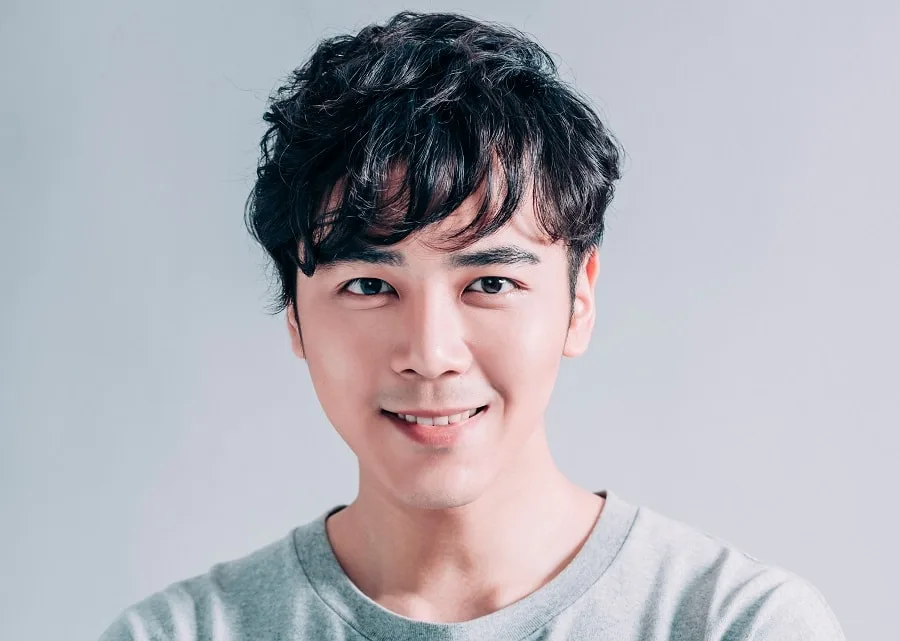 A layered haircut with bangs can change your hairstyle game for those with short hair. This men's feather style adds that bad boy image and looks fantastic if you create an aura within yourself on how to carry off this look.
11. Short Feathered Haircut
This is a regular feathered hairstyle that doesn't have much to do, just ask your barber or hairdresser to give a regular haircut and add layers on the top to give it a new look that is not hard to pull.
Best Short Haircuts for Teen Boys
12. Thick Feathered Hair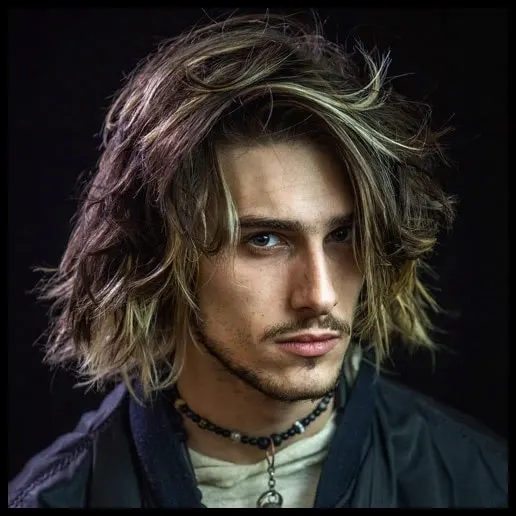 If you have thickness and volume in your hair, it is difficult to decide which look would suit better as the hair density and texture seems to be different. But no worries, short regular haircut for men with lots of layers and feather cuts are your thing to rock as they give a better adjustment to the volume and provide better texture.
13. Long Feathered Haircut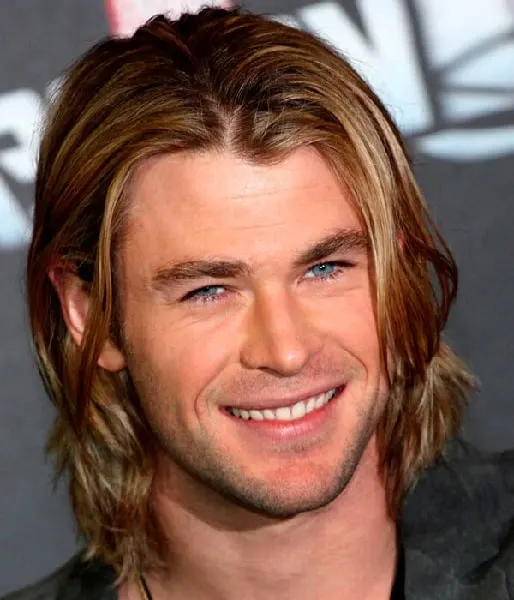 Men with the patience and persistence to grow long and lengthy hairs need a standing ovation. But those who seriously love to keep long locks should definitely do a layered haircut as feathery cuts on long locks can never be dull or boring. Also, it gives the hair a shape as long hairs without any cuts seem to look unamusing.
14. Feathered Quiff haircut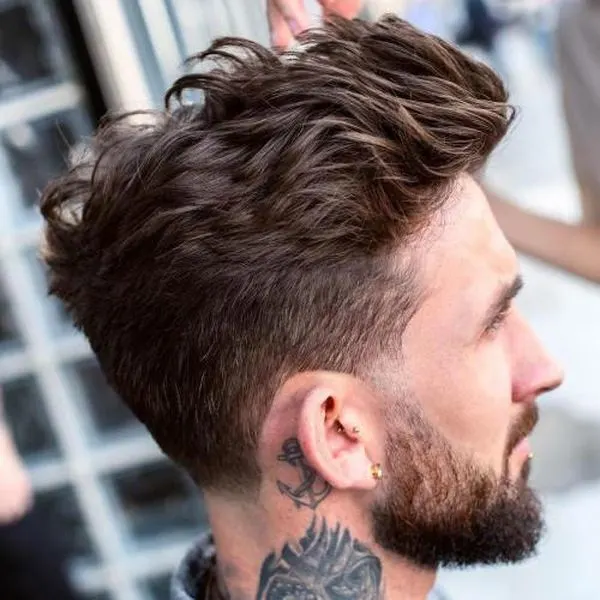 A quiff has been trending for many years, and it suits the men when given a layered and feathery cut. Apply gel to maintain and style the quiff. Various layers add more glamour to it. It is classic men's feathered hairstyle to own.
15. Feathered Hairstyle for Older Men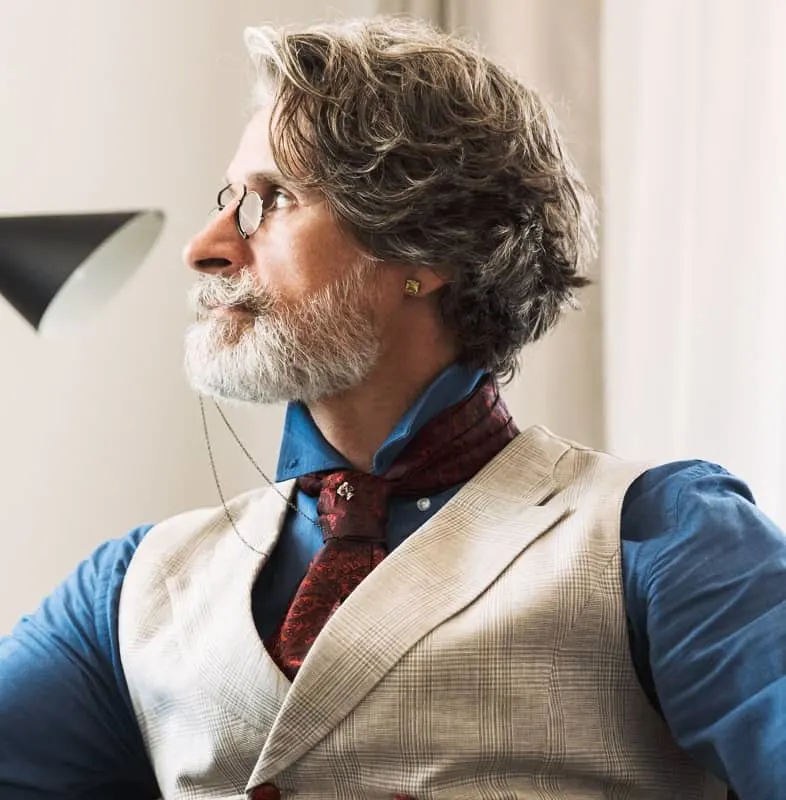 A layered feathered hairstyle also works on older guys, and with the right outfit, you can look like Don Juan. This medium haircut works like a charm with a beard, a mustache, and small glasses.
16. Pale Red Curtain Bangs
Feathered curtain hairstyles are skyrocketing this year among young men, and you must agree that these boys look better than ever. Go for curtain bangs and choose a glamorous color like a pale red shade.
17. 70's Feathered Hair
This men's 70s feathered hairstyle is a coiffure that will remind you about your youthful days. And since fashion and hairstyle trends never indeed fade, if you are an older guy, we're sure you will admire this haircut with a mustache.
18. Feathered Mohawk
A wide 80s feathered hairstyle was highly appreciated back in the days and men still love them even in 2023. Mohawks are the best way to show off your rebel personality, and they will suit you like a glove if you crave a masculine look.
19. Asian Feathered Cut
Asian men have exquisite black hair, and a feathered hairstyle will make each strand gain its own particular shine. Create pointy sideburns and waves for the top and toss them on one side. Also, don't forget about your glasses if you want a geeky look.
20. Faux Hawk with Design
If you love modern hairstyles, you need to get this feathered faux hawk. Opt for a high taper fade for both sides and style a hard part and other razored designs.
So, these are some of the best-feathered hairstyles that every man should go for at least once in their lifetime to add a new look to their personality.