Feathered hairstyles have gained much popularity among men. Layered or feathered as it also called, is a hairstyle that involves a lot of layers that looks like feather cuts. Despite the length of the layers what genuinely matters is how you apply and style the layers that accurate your face cut and personality! Following are a few of the best men's feathered haircuts.
Best Feathered Haircuts for Men
Layered haircuts are quite famous among long hair lover men. We have collected men's best feathered hairstyles to try in their hair to flaunt the look.
1. Short Feathered Haircut
This is a regular feathered hairstyle that doesn't have much to do, just ask your barber or hairdresser to give a regular haircut and add layers on the top to give it a new look which is not hard to pull.
Best Short Haircuts for Teen Boys
2. Thick Feathered Hair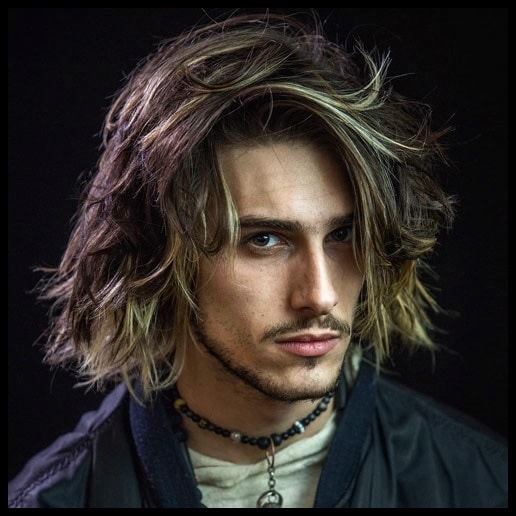 If you have thickness and volume in your hair, it is difficult to decide which look would suit better as the hair density and texture seems to be different. But no worries, short regular haircut for men with lots of layers and feather cuts are your thing to rock as they give a better adjustment to the volume and provide better texture.
3. Feathered Haircut with Textures
Men who love to switch to different hairstyles, get this feathered haircut with layered textures, have it short or chop it a little more. Different textures will always have a different look and are eye-catching.
4. Long Feathered Haircut
Men who have the patience and persistence to grow long and lengthy hairs need a standing ovation. But those who seriously love to keep long locks should definitely do a layered haircut as feathery cuts on long locks can never be dull or boring. Also, it gives the hair a shape as long hairs without any cuts seems to look unamusing.
5. Feathered Quiff haircut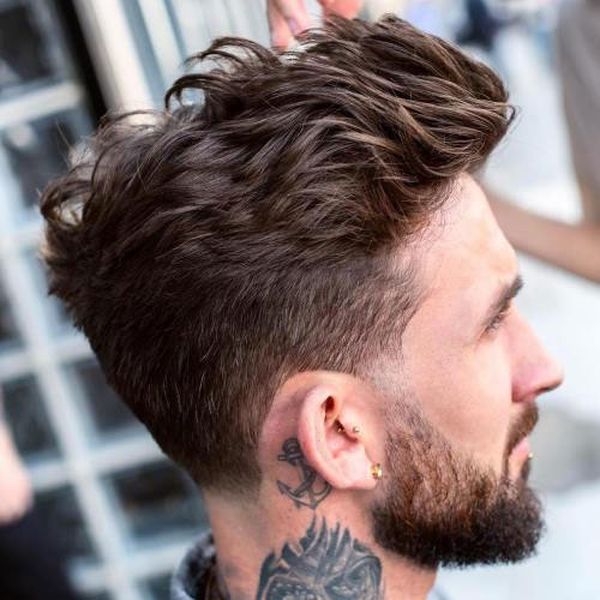 A quiff has been trending since so many years and it definitely suits the men when given a layered and feathery cut. Apply gel to maintain and style the quiff. Various layers add more glamour to it. It is classic men's feathered hairstyle to own.
6. Feathered Undercut Haircut
This is something that you should not miss. It is completely regardless whether the hair is short or long, a layered undercut hairstyle suits as it sets out amazing details and looks more appealing. It gives quite a quirky look and can totally be pulled off by every man.
7. Feathered Haircut with Bangs
For those who have medium length hair, layered haircut with bangs can totally change your hairstyle game. This men's feather style adds those bad boy image and looks totally cool if you create an aura within yourself on how to carry off this look.
8. Feathered Sideways Haircut
While you have got many layers, you can work on your feathered hairdo by combing it to one side and apply gel to it and give it a wavy texture with the help of your fingers. This makes the look far more attractive for men.
So, these are some of the best feathered hairstyles that every man should go for at least once in their lifetime to add a new look to their personality.