There are immense varieties of hairstyles if, we talk about the haircuts for men with an oval face. If you were born with an oval face, then you're already a lucky guy because choosing a haircut is not as problematic for you as it is for men with other facial shapes (round, diamond, etc.).
You can wear almost any hairstyle if you're an oval face-shaped man. However, some hairstyles can make your face look longer than its actual size. The haircuts which you should avoid include fringe and bangs that completely cover your forehead. These can make your face look round.
Best Haircuts for Men with Oval Face
Here, we will discuss 20 best hairstyles for men with an oval face, which are definitely worth a try. This article includes the most stylish and modest collection of hairstyles that will add a five-star to your personality.
1. Short and Wavy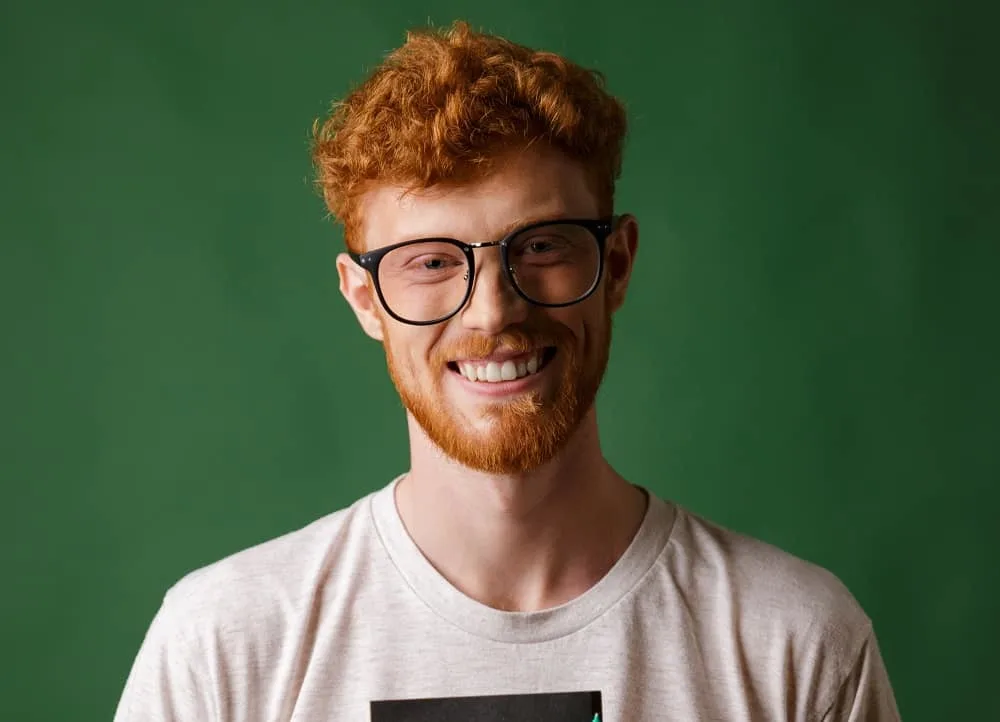 If you have an oval face shape and thick hair, consider yourself lucky! There are plenty of men out there who would gladly trade you for a handsome short haircut that shows off your thick wavy locks. Easily accentuate those waves with faded sides.
2. Combed Back Braid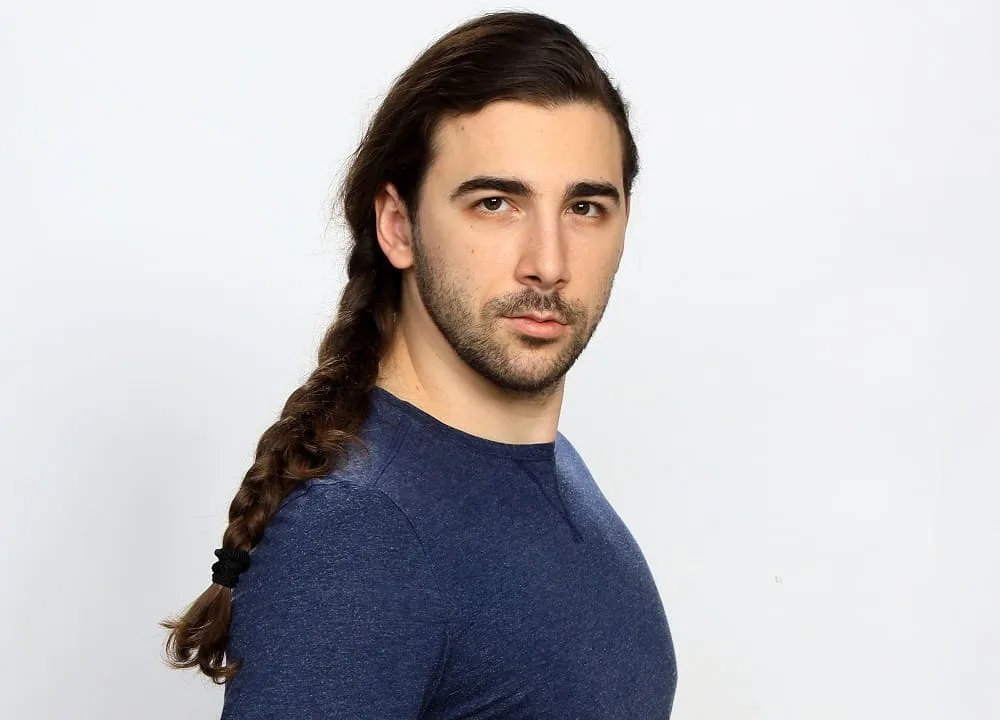 Looking for a neat, boho hairstyle to suit an oval face shape? Braids aren't just for the ladies! Neatly comb back your hair away from the face and gather it in a simple but classic low braid.
3. Thin Wavy Hair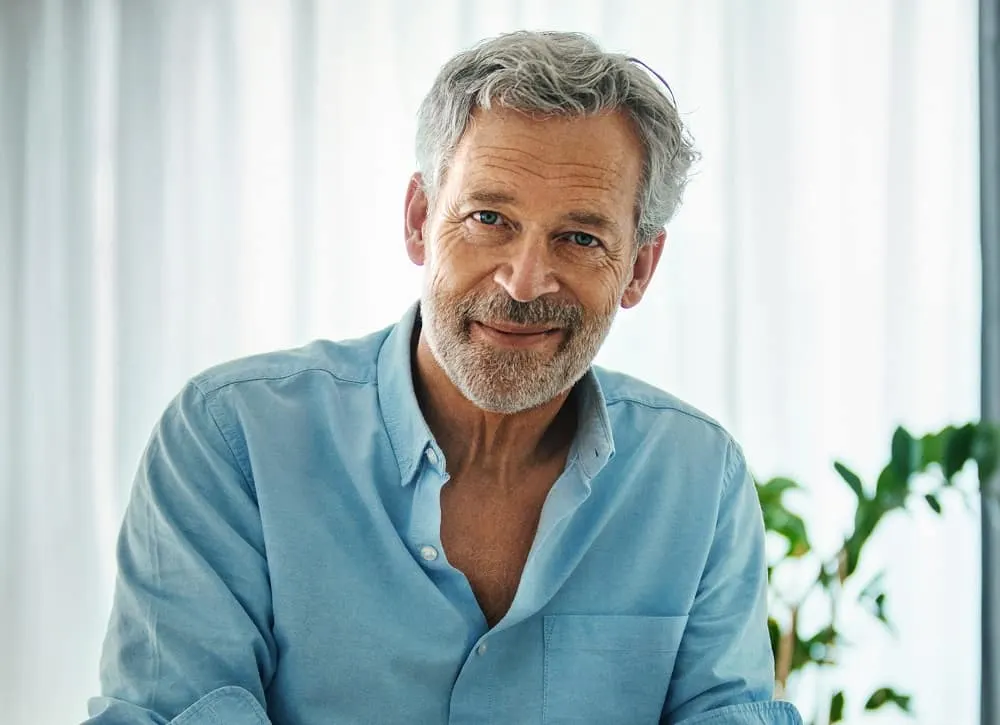 If you're an older man whose hair is thin but still has some texture, use it to enhance your oval face. Cut it short to just two or three inches, and work in mousse with your fingers to style the hair mostly to one side.
4. Extra Curly Short Hair
Having hair that is filled with curls is something to be proud of. Instead of letting it take over and look like a bushy mess that surrounds your oval face, cut it short and learn how to work in product to contain shape and prevent frizz.
5. Short Natural Black Hair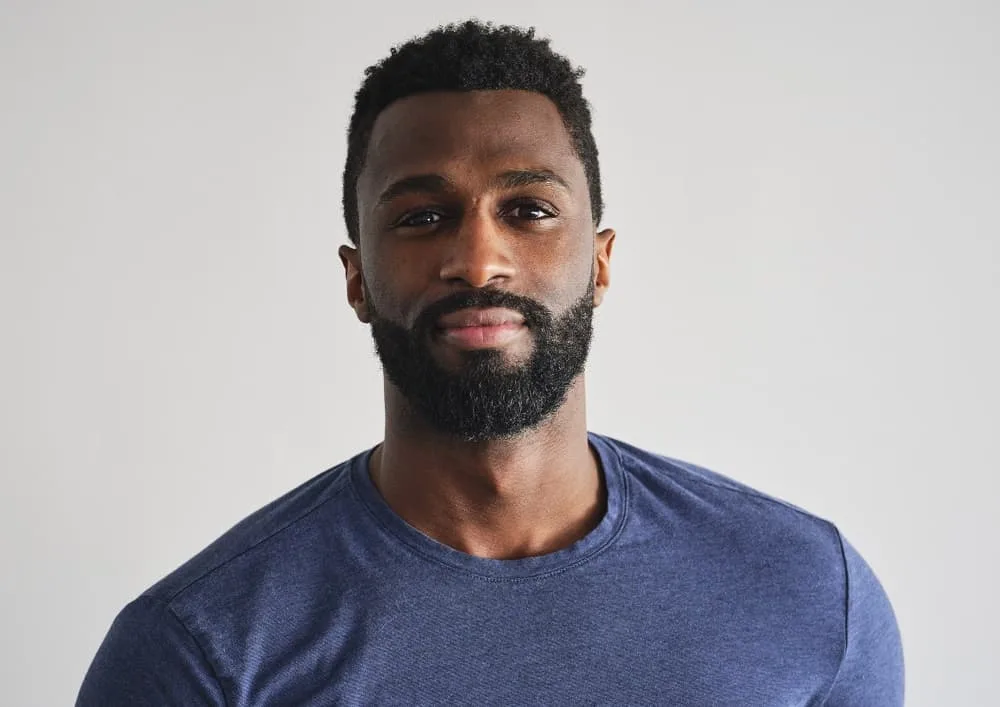 Men of color with an oval face will always look fresh and handsome with a short curly haircut to accentuate bone structure. This look is very low maintenance and can easily be made edgy with a high fade.
6. Messy Colorful Front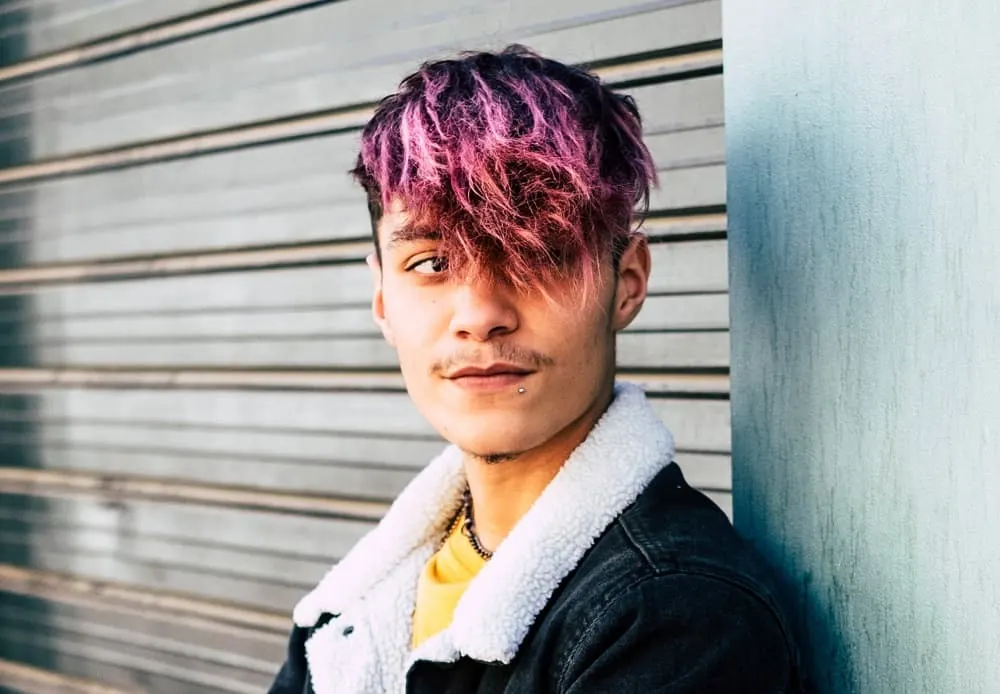 If a moody, emo look is what you're after, this haircut is calling your name. The long front covers a lot of an oval shaped face, and the messy, colorful locks allow you to truly express your style tastes. We love how pink pops on medium to dark skin tones.
7. Ponytail and Taper Fade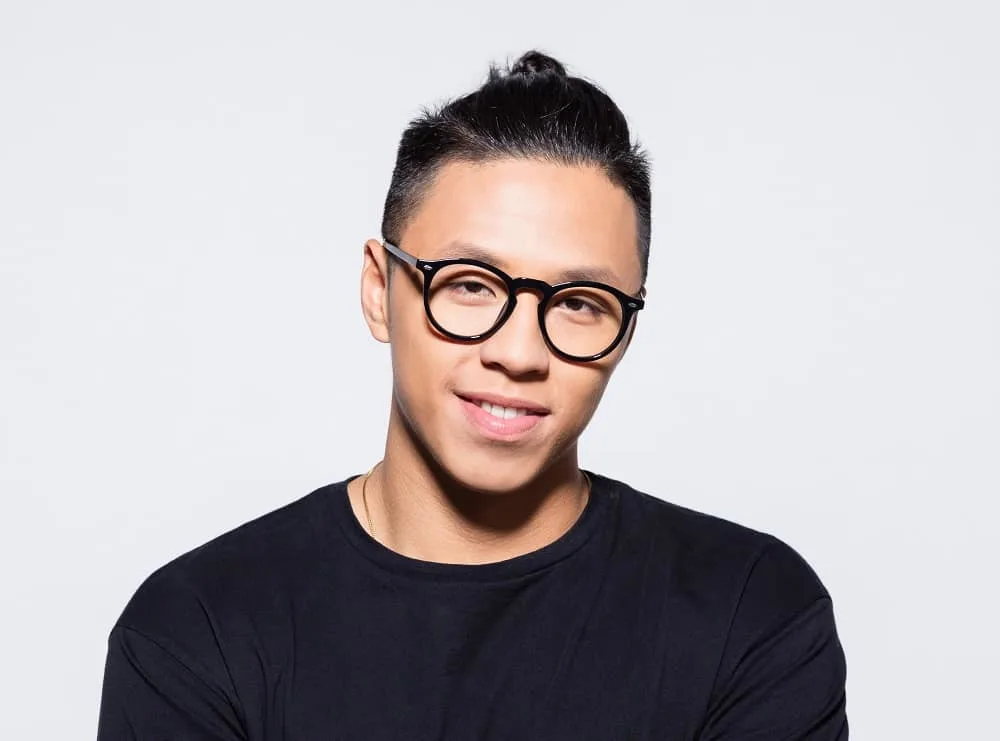 Are you sporting glasses and need to know which look will suit your face best? Don't be afraid to be bold with a tapered fade that frames medium to long hair when it's in a ponytail.
8. Short Layers for Thin Hair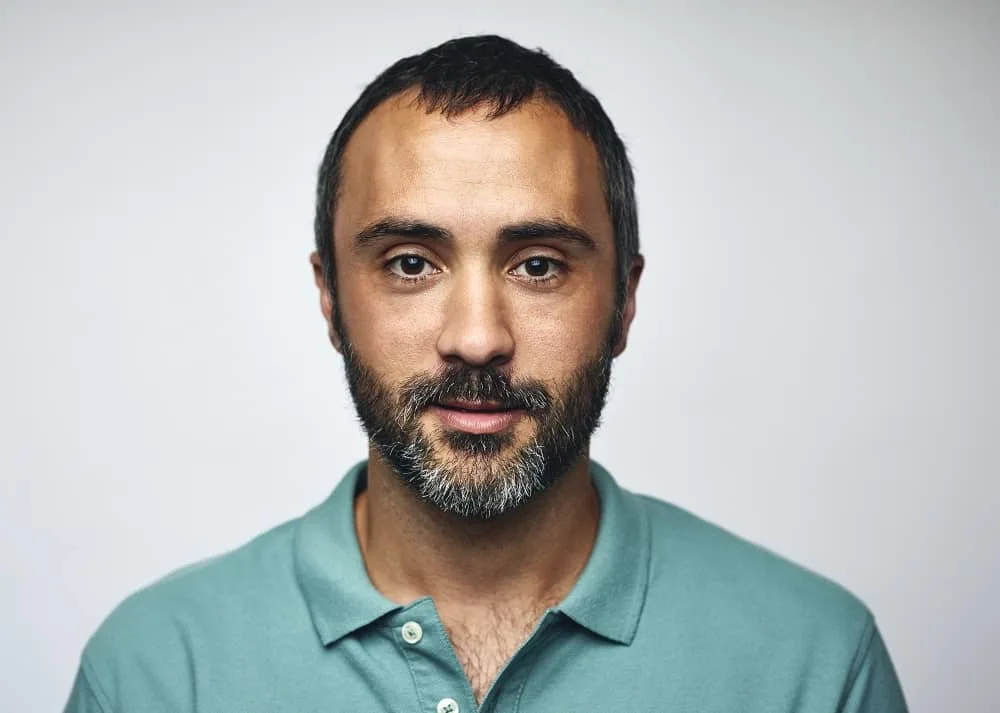 Even if you prefer those shorter haircuts for your thin hair, you can still style them in a way that looks good with your oval face. Go with short layers, making the longest part right at the forehead.
9. Combed to the Side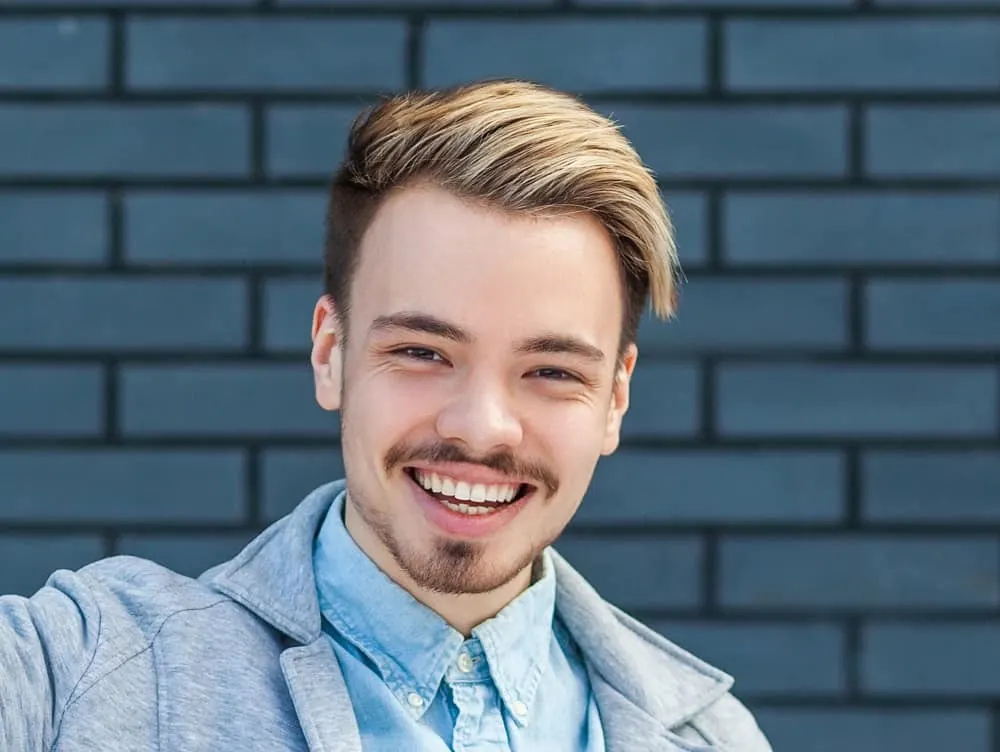 A men's haircut that is combed mostly to one side is another handsome look for those with oval faces. Bleached blonde hair can be both surfer and edgy with a high fade.
10. Front Hair Smoothed Back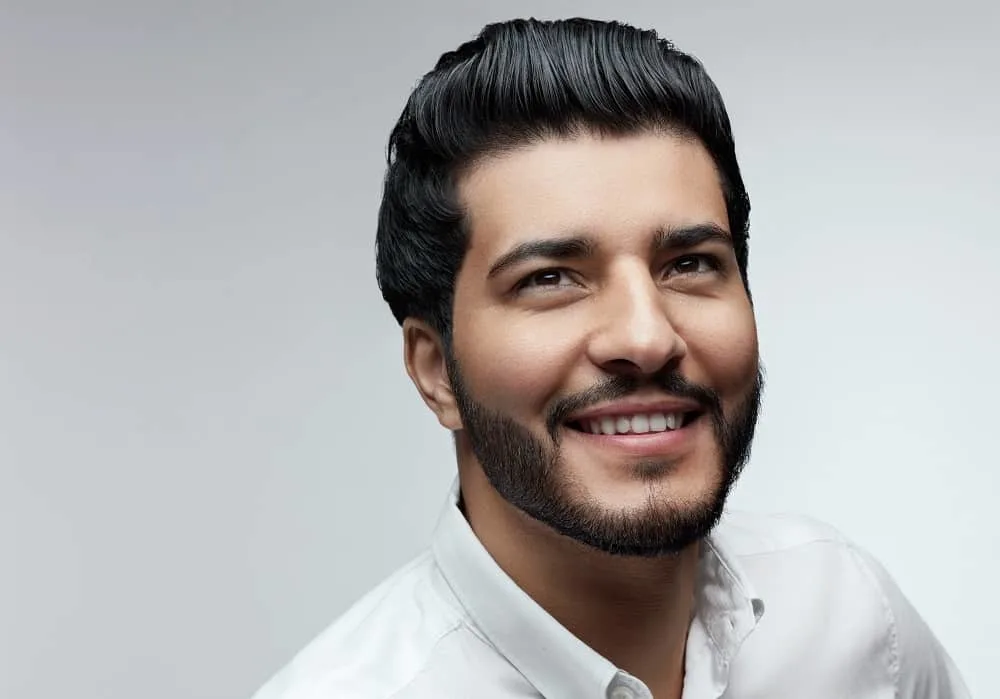 To style thick hair to flatter your face shape, consider combing the hair back off the face. The smooth hairstyle packs a lot of volume and features shorter sides so all the attention is up top!
11. Brushed Back
This is a classic hairstyle, which can be worn at any event. The front hairs are brushed back, giving a sleek look to hair. It can be used with the combination of undercut or faded sides.
12. Taper Fade with a Quiff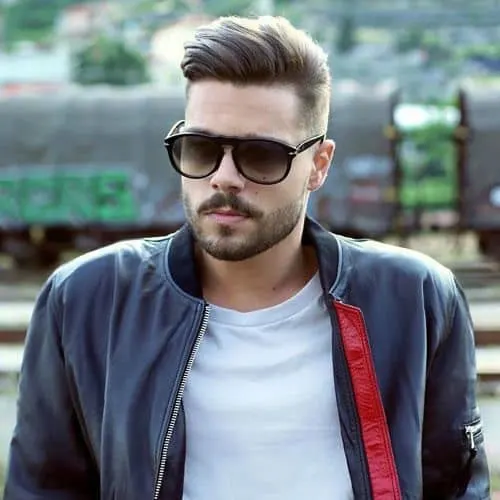 This hairstyle gives a stylish look to oval faced men. The top of the hair is styled into a quiff, with the combination of taper faded sides. It is just like pompadour haircut but has a slight difference, making it unique from pompadour haircut.
13. Mid Fade with a Pompadour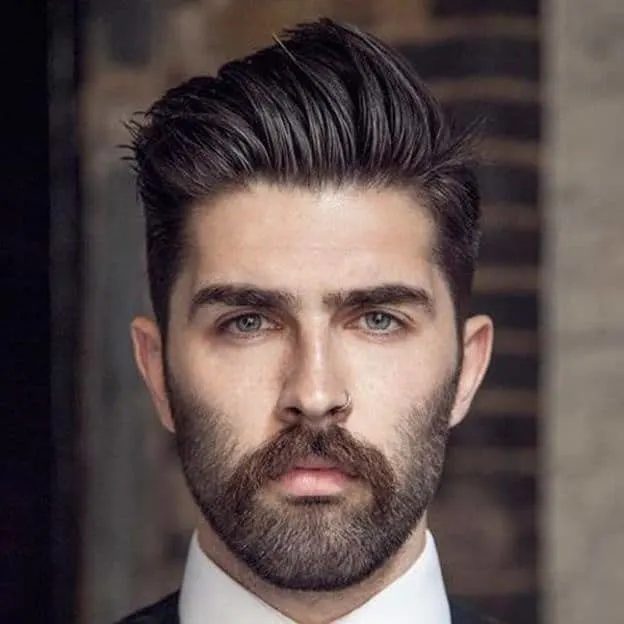 This hairstyle should be the first choice for men with an oval face. To make it perfect, we recommend you, to go to a professional. In this haircut, the top of the head is kept longer, than sides.
The top long hair is combed professionally, giving it a thick and sleek look. This hairstyle is adopted by many celebrities at different ceremonies .i.e. an award ceremony and other events.
14. Undercut With a Comb Over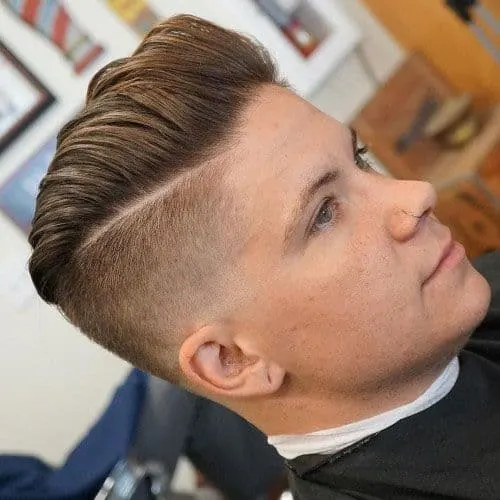 This haircut looks so elegant on an oval-faced man. The comb-over gives a textured look to top hair. It can be worn with the combination of faded sides or side parts, as shown in the image.
15. Faux Hawk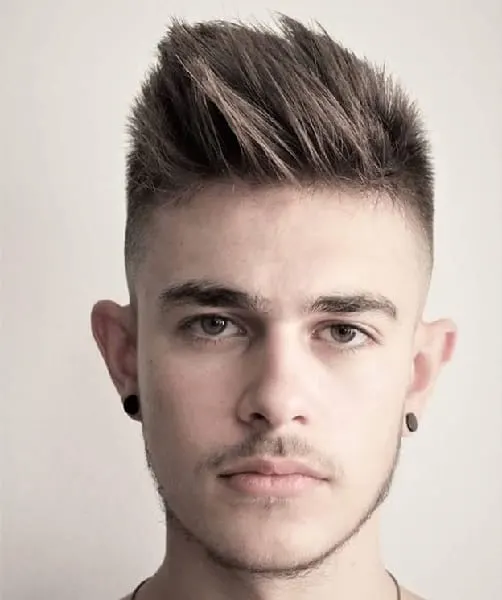 Faux Hawk is considered as the coolest haircuts for men with oval faces. The sides are shorter than the top of the head. You can make spikes of top hair or can also give it a pointed or edgy look by combing it toward the center.
This haircut is easy to style if you have a good command on styling spikes otherwise you have to go to a barber for this purpose.
16. Shaved Head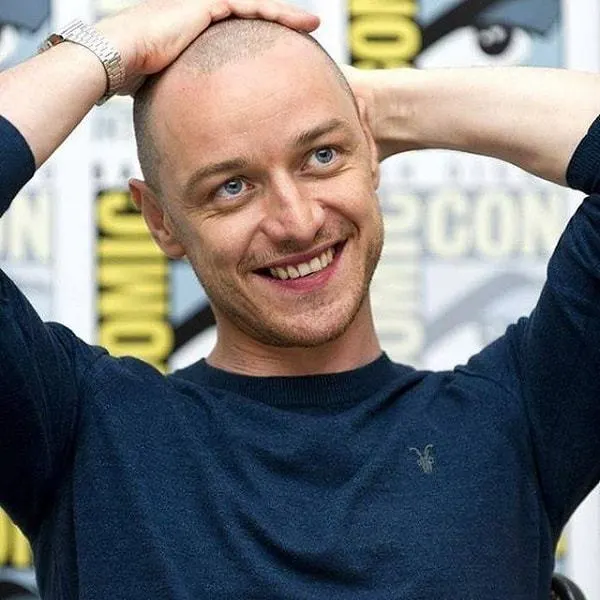 Yes, a completely shaven head! You have read it correctly. A shaven head looks remarkable on oval faced men. This hairstyle has its own swag. Kindly have a look at the image.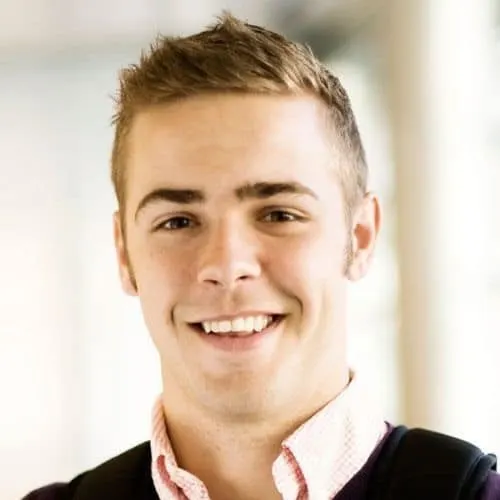 It is an ancient hairstyle but is always in trend for men with an oval face shape. In this haircut, the hairs are cut in too short bangs, and the sides are trimmed slightly.
18. Man-Bun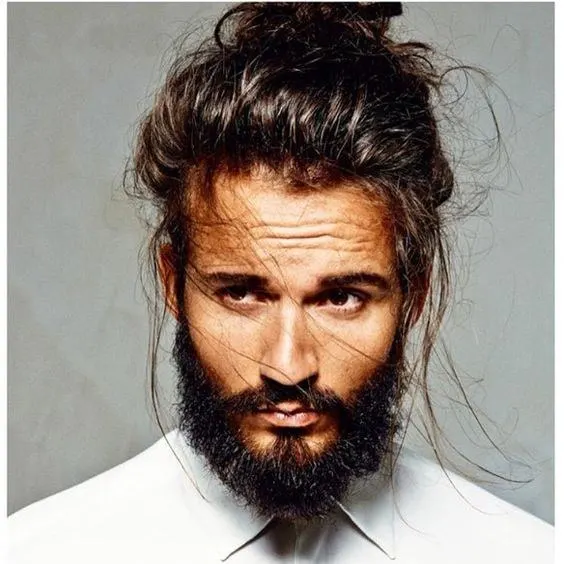 If you have long hairs and an oval face, you can choose bun hairstyle without any doubt. Man-bun hairstyles look very classy on oval face men. It is very easy to make.
19. Crew Cut with Fade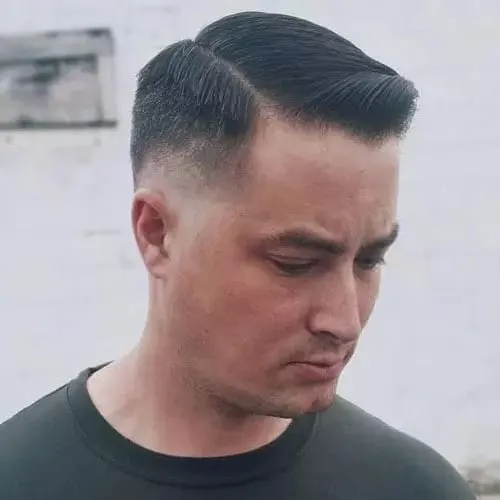 This hairstyle is a combination of long top and short sides or faded sides hair of the head. This manly hairstyle looks incredible on an oval face. The top hair can be spiked as well as sleek, to give a stylish look to men's oval face.
20. Chopped Look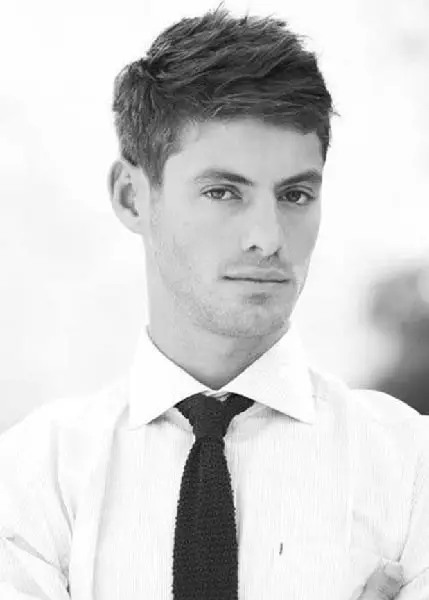 This hairstyle gives an edgy look to oval faced males. This hairstyle depends on good trimming. This hairstyle suits on curly, straight and wavy hair. It can be worn with a combination of spikes as well. It resembles shaggy haircut a lot.