Long top and short sides hairstyles gained popularity less than a century ago among men but since then they haven't gotten out of style.
In fact, new and improved styles are being created every day. A little shorter on the sides and a little longer on top or vice versa can create a completely different haircut every time. Some men even take the trimmer and create such hairstyles on their own.
The most popular ones are fades, undercuts, and fohawks. There are myriads of variations of each style available for the modern man, depending on his hair type and preferences.
Best Long On Top and Short On Sides Hairstyles for Men
Whatever hairstyle you are starting with, you can always create a masterpiece by following two simple rules: keep it long on top and short on the sides. The hair on the sides is kept short to minimize the maintenance. The hair on top is left long for styling.
Some men prefer to keep the top short as well, however, it significantly limits the number of styles they can sport. Some guys go as far as creating a full-blown mohawk while others settle for simple undercuts. Below is our collection of men's long top and short sides hairstyles.
1. Scissors taper fade with a comb over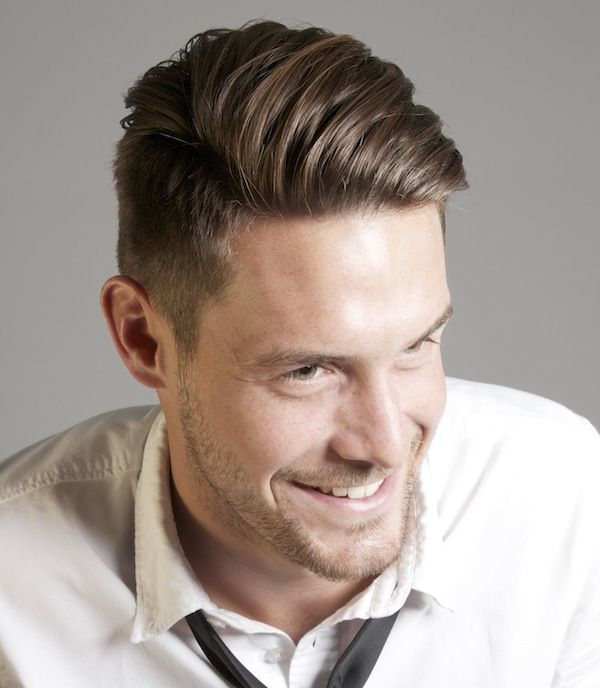 A scissors taper fade is exactly what you need to make a great short on the sides hairstyle. The most fashionable guys ask their hairdressers for this hairstyle since its hard to make but look fantastic.
Hipster Haircuts for Guys to Make a Killer First Impression
2. Vibrant undercut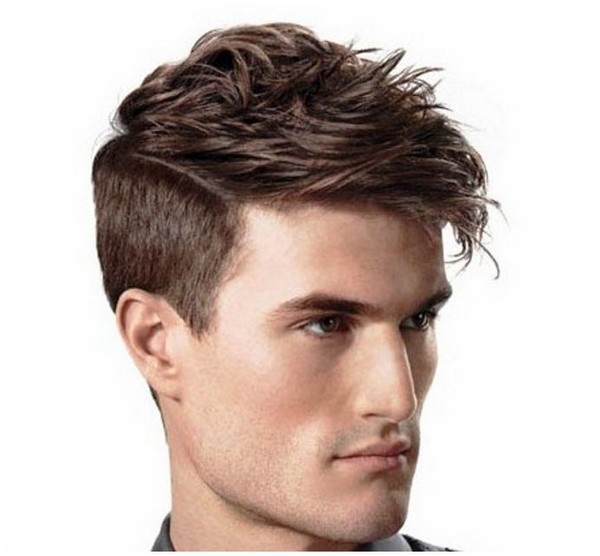 While fades are interesting, undercuts are as easy to make and to maintain. You can choose the length of the hair on the sides as well as the top mane. If you leave your locks about 4- 5 inches long, you can create masterpieces.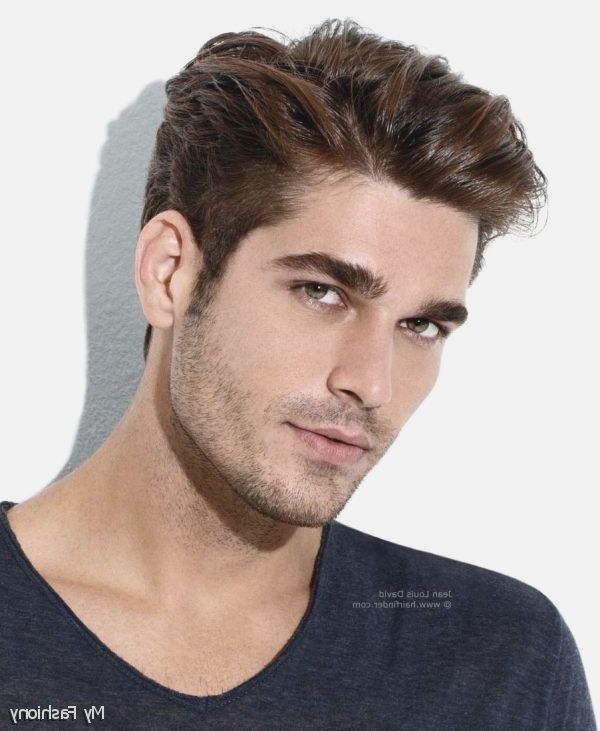 A drop scissors fade involves short hair on the sides that drops behind the ears. Most of the hair stays long. Such hairstyle will require daily maintenance and the hair on top needs hair gel to stay neat.
4. Short fade for wavy hair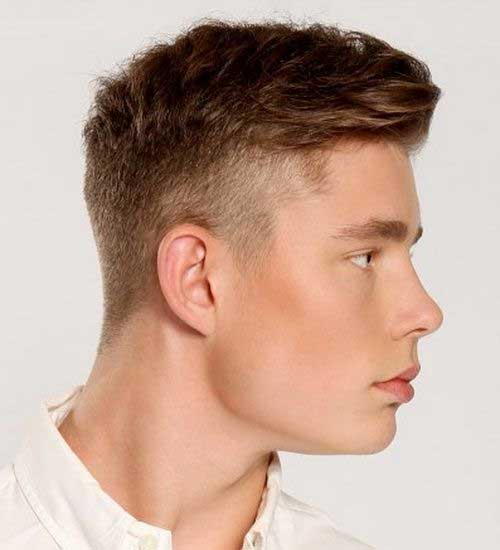 If you have wavy hair, leaving too much of it on top means too much hassle. Try to keep it as short on the sides as possible while the top part is a little longer than 3 inches. Then you can style it easily.
When your hair is long on top, you can create amazing spikes. There is no need to create anything special on the sides when the spikes are long and vibrant. Give them a try!
6. V Hairline Hairstyle
Men's long top and comb-overs are a great way to make a V hairline look cool, and work to your advantage. These short sides can be styled with a high taper face and the beard will add length to your face and a more sexy manly touch.
7. Curly Top with Undercut
Give your hairstyle a long curly top and on sides, opt for a short trim. If you have strong facial features, keep a properly clean face to show off that gorgeous jawline.
8. Afro Coils with High Fade
A high fade will move all the attention to the long top. Most black guys pick hairstyles that keep the sides short because they are easy to manage and emphasize the gorgeous high top.
9. Side Swooped Top with Hard Part
Start by creating a contour and, inch by inch, go upper with the clippers until you've got a gorgeous taper fade. The long top creates an excellent contrast for the short sides, while the hard part makes a fabulous delimitation and parting job.
10. Blonde Bleached Hairstyle
This hairstyle is not only about the haircut, but also about that gorgeous blonde bleached hair color. By turning your hair in a lighter shade you will get a lot of attention not only to that fade and high top but also on the eyebrows. Keeping them in their natural shade will look absolutely stunning!