As back to school season is approaching, you need to know what natural hairstyles are suitable and trending for your little girl.
Every little girl likes when their hair is combed in a cute hairstyle especially for their first day of school. If you need new inspiration to style your child's hair natural hair or maybe combing natural hair may be new to you, no need to worry.
Beautiful Natural Hairstyles for Little Girls
From braids to buns, all the natural hairstyles for the little girls can add charm to their little precious faces. Below some adorable hairstyles that will inspire your daughter's next hairstyle.
1.
long natural hairstyle for little girl
2.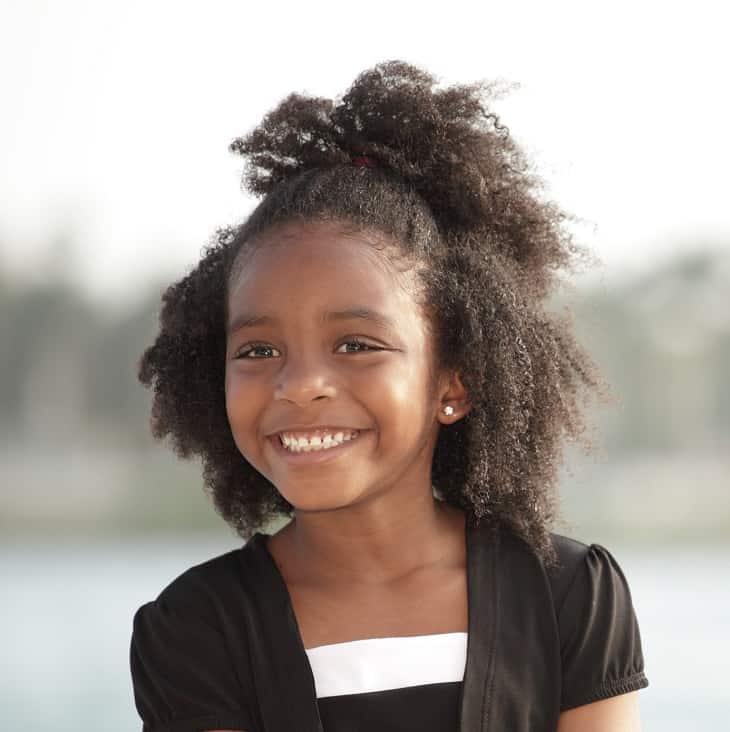 natural curly hairstyle for little girl
3.
natural hair ponytail for little girl
4.
5.
6.
natural hairstyle for school
7.
short natural hairstyle for little girl
8.
wedding hairstyle for little black girl
9.
10.
11.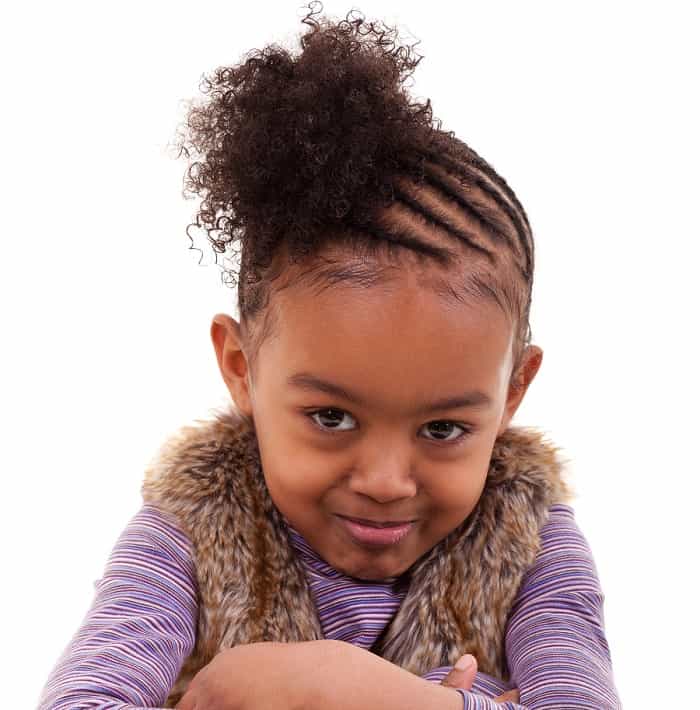 12.
13.
14. Afro Girls With Natural Hair
This hairstyle is beautiful for your little one. It displays their hair texture in its true form. In addition, it is the easiest hairstyle to achieve. Depending on the length of their hair, the size of the Afro will vary. Hence, the longer their hair, the bigger the afro. You can jazz up the afro by adding accessories such as a headband or a bow. As well as, adding a product to the end to enhance their curly. If you love the short hair, you can try these short haircuts for black little girls too.
15. Rope Twists
A common little girl natural hairstyle seen among afro kids. Rope twists are another perfect hairstyle as well that will frame your daughter's face well. In addition, it can be styled in other ways such as buns or half up, half down. In addition, the hairstyle can last 1 to 2 weeks depending on how you take care of it. The rope twist technique may be difficult to master; however, practice makes perfect.
Unique & Stylish Hairstyle Ideas for Afro Little Girls
Cornrows are the staple natural hairstyle worn by many little girls. It keeps their hair neat, as well as, reduces the knots and tangles that they may get while at school or from playing. In addition, it can be enhanced by placing beads at the ends or doing different cornrow designs. Another hairstyle that will take some time to master on your child's hair.
Another ideal hairstyle for your daughters. For this hairstyle, the hair is braided down to shoulder length. It is known as a protective style because their hair stays in that one style for an extended period of time. Hence, reducing manipulation which can cause breakage. You can do other styles with it such as a bun or a ponytail.
18. Buns
Buns are an easy hairstyle to do. You can get assistance to shape the bun by using a pre-made or DIY sock bun. You can spice up their look by laying their edges, placing a bow near the bun or a pretty headband.
19. Afro Puffs
Afro puffs are another simple hairstyle that can be worn in many different ways. Instead of having their hair out altogether, you would place it in a ponytail and fluff the ends. You can fluff as much as you want to extend the size of their puff. You can do 1, 2, 3 or even 4 puffs. Don't forget to lay their baby hairs.
Ponytails for Black Little Girls
20. Twist Out

This is another natural hairstyle for little girls that can be worn from the rope twists. After the twists have set, you can unravel them and rock the style. This is perfect for special occasions such as a wedding. To ensure the style lasts use gel to twists the hair so that the curls stay.
Following video shows how to do an easy natural hairstyle for your little girl
These natural hairstyles are trendy enough to make your little angel an endearing fashionista. So choose the perfect hairstyle for your little girl which makes her adorable by giving her a princess look!