Pin curls on black hair look fantastic and don't require too much of your time. You can make large or small pin curls, have them done professionally or at home, dye them some wild color or keep them black.
In any case, you can get a fantastic hairstyle that you can wear for a long time while forgetting the constant black hair hassle. Women who have black hair are often at a loss with what to do with it. The hair is hard to subdue and requires a lot of maintenance. Pin curls are a great way out!
How To Make Pin Curls on Black Hair
If you are bold enough to try making pin curls at home, this short tutorial can give you a hand:
1. Dampen Your Hair
All pin curls start with slightly wet hair for easy styling. Either wash your hair and wait for it to dry a little or run wet fingers through the hair to achieve a damp effect.
2. Use Hair Gel or Mousse
Apply enough hair gel or mousse for the hair to be easy to style. You have to be ready for heavy use of hair cosmetics in order to keep the hairstyle looking beautiful for as long as possible.
3. Make Pin Curls
Making pin curls is as easy as pie. Take one strand of your hair, place your middle finger at the end of the strand and wrap the strand around it until you get to the roots. Slowly pull the finger out and use bobby pins to attach the curl to your head. If using finger seems inconvenient, you can get any tube-like tool, such as a pen.
4. Blow Dry Your Hair
If you have a hooded dryer, you can blow-dry the hair to strengthen the curly effect. If you don't, allow the hair to be air-dried.
5. Sleep on It
Wrap a scarf around your head and go to sleep or wait several hours. Undo the scarf in the morning and take out the pins. Your pin curls are ready!
Pin Curls on Black Hair That Keep You Relaxed
In order to help you learn which pin curls for black hair can suit you best, we came up with 25 viral options. All you have to do is spend some time browsing them to get an idea of what you might want.
Pin curls are fairly easy to do but we would recommend getting some professional assistance at least for the first time you make them. Be ready to use plenty of hair products to keep your beautiful pin curls intact all day long.
1. Pin Curls on Short Black Hair
These pin curls are perfectly swirled in a slightly tight fashion. The curls also help to make hair look just a little thicker and more luscious. A mix of dark and light red adds the most beautiful touch of color.
2. Pin Curls on Natural Black Hair
Pin curls come in all sizes – these ones are wider and flat closer to the face, even fall down a bit across the forehead, but near the back they're tighter. Try light blonde and both medium and dark brown for a gorgeous color combo.
3. Bright Red Pin Curls
Once you try these pin curls on short hair, you'll never try anything else! By manipulating your curls to be wider up front, you can create a subtle side part that switches up dimension. Bold red looks great against dark skin.
4. Pin Curls with Side Part
When you want something more than a rounded hairstyle, add a side part above the middle of one eyebrow. This will make your curls more voluminous.
5. Long Top Pin Curls
The long top short sides hairstyle gets a soft update with pin curls. While the sides of this style have a few pin curls, they're mostly packed up top. Maintain their shape with a spritz of hairspray.
6. Green and Fiery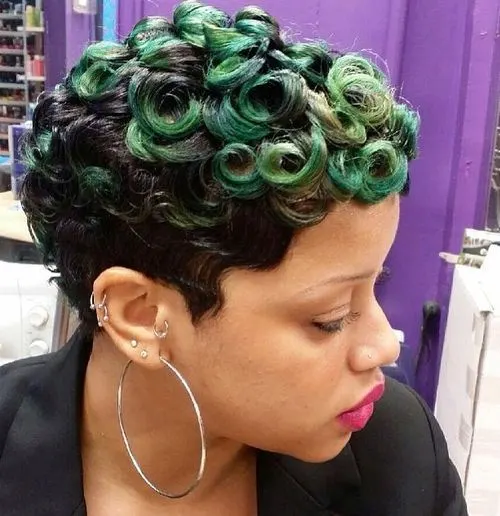 If your hairstyle needs some extra zest, you can easily create it by adding some wild colors to your pin curls. You don't necessarily have to use a permanent dye. Semi-permanent colors look just as wonderful.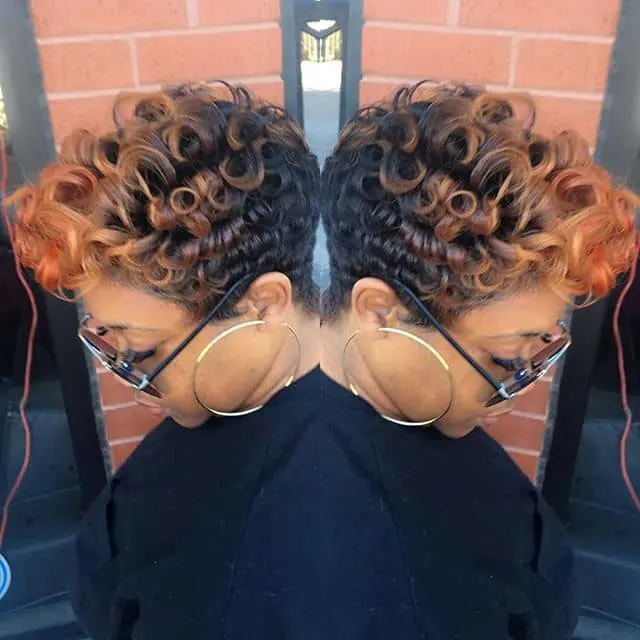 Pin curls on black hair can help you get the most out of your ombre. Pin the hair, which is dyed a lighter color to create beautiful curls on top and use a curling iron to style the waves on the bottom. The result is fantastic!
8. Wavy Results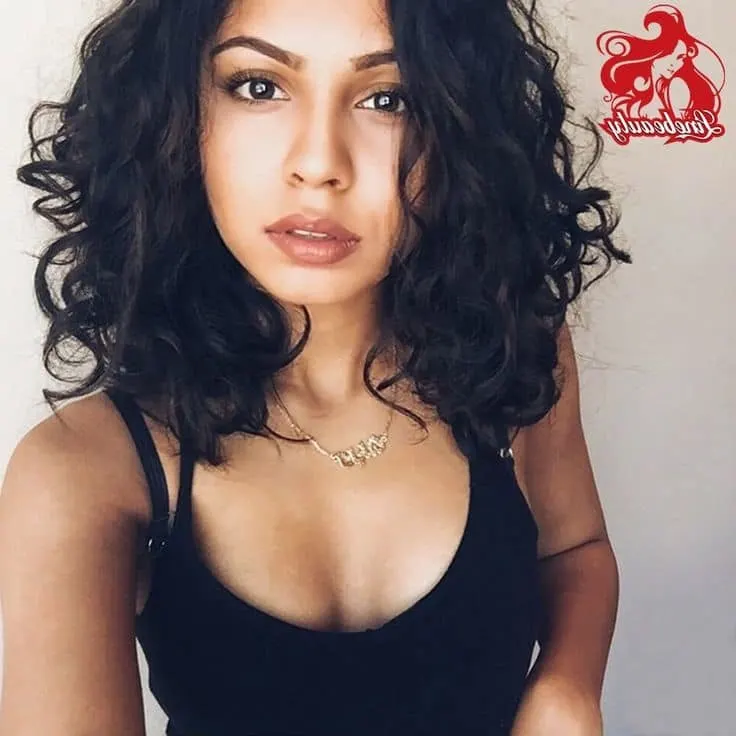 If you keep the pin curls intact for about two to three hours, you can get these amazing wavy results. Don't brush the hair in order not to ruin the messy beauty of this hairstyle. It will stay intact all night.
9. Pixie Curls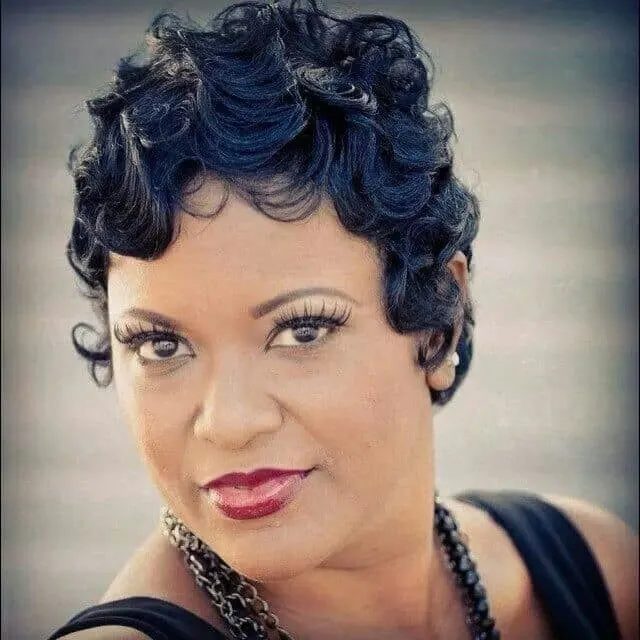 Women with pixies are often upset over the lack of hairstyles. Pin curls can help you create a unique style you will love. Enjoy this new look after sleeping on the pin curls and keeping them together with bobby pins.
10. Messy Locks
If your hair is not very curly, the pin curls will allow you to enjoy this messy hairstyle. If you let your hair down after removing the bobby pins and don't brush or style it in any way, you can get this amazing style.
11. Faux Hawk Curls
If you have a stunning faux hawk pixie on black hair, the pin curls can make your hairstyle even more unique. All you have to do is keep the curls overnight and then slowly undo them to create a wonderful crest.
12. Low and Beautiful
If you've done a great job straightening your hair but still want some curls to stay intact, you can use the pin curl technique on just the low part of your tresses. Follow the tutorial just don't wrap the whole strand around the finger.
13. The Wet Look
If you want to achieve a stunning wet look with pin curls, you have to spend some time applying hair gel and mousse before and after curling. You can make the curls look even more amazing by wielding the diffusor.
14. Keep Them on
Pin curls on black hair are a hairstyle all on its own. You don't have to take the bobby pins out in the morning. In fact, you don't even have to wait till morning. Just leave the hairstyle as it is with the curls intact.
These vintage curls can definitely be achieved by the pin curl technique. However, if you want them to be as neat and glamorous as you see on the photo, we would recommend getting some professional assistance.
16. Shiny Glamour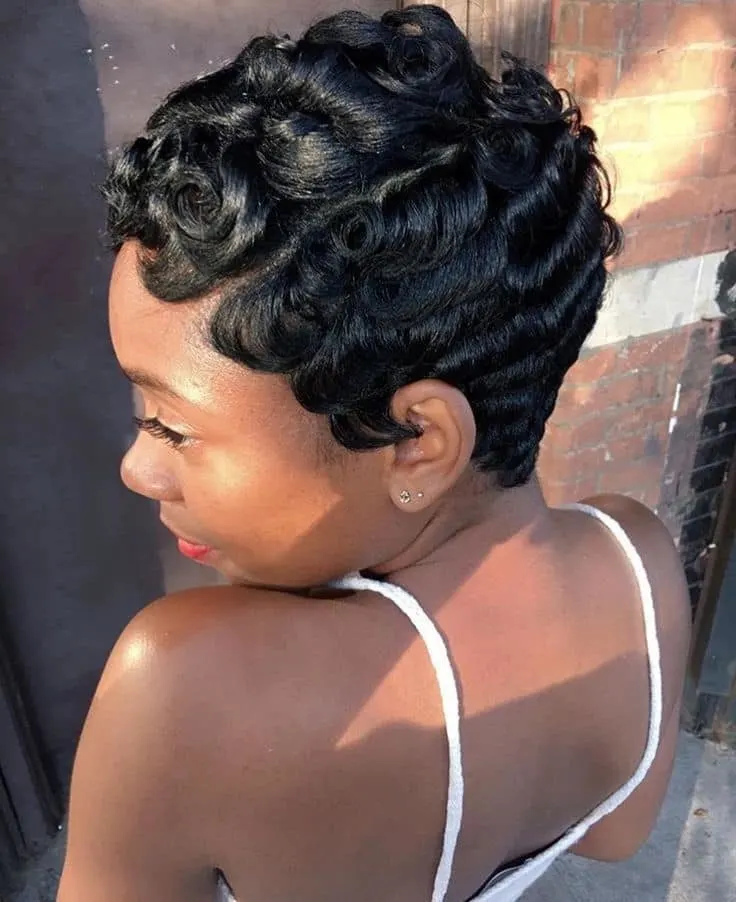 This is another hairstyle, which can allow you to keep the bobby pins inside your hair. You can choose how many curls to make in order to keep your hairstyle beautiful and exciting yet unique.
17. Long and Brilliant
Beautiful long curls don't necessarily have to be running down your shoulders. If you have long enough hair on top, you can use pin curls to create a masterpiece. Just make sure to separate the curls and arrange them with your fingers instead or combing.
18. For a Special Occasion
Pin curls on black hair can look as amazing as on any other hair type if you put your heart to it. Ask your hairstylist to create a beautiful arrangement for your upcoming special occasion. You can take this photo with you.
19. Braided Curls
If you have cornrows or mini braids, you can create wonderful pin curls using the same approach as you would to regular strands. Use your imagination to come up with the most stunning hairstyle ever.
20. Special Arrangement
When you are looking for a way to arrange hair on a pixie, this style can be the answer. Experiment with different colors to give your hairstyle an extra oomph.
21. Unruly Beauty
If you have unruly and frizzy locks than one of the simplest ways to subdue them is to use plenty of hair gel. Add pin curls to make a hairstyle worthy of a special occasion.
22. Soft and Youthful
This curly hairstyle is a great choice for women, who want to use pin curls on black hair in order to create a more youthful appearance. Don't hesitate to try this one today.
23. Waves and Curls
Now that you know how easy it is to create pin curls, you can go further and use them on other hairstyles. For example, this mix of waves and coils is an amazing way to outline your new image.
24. Long and Wild
Here is another way to subdue your wild curls. No matter how afro-like your hair is, you can keep it neat with the well-arranged pin curls. Don't forget to throw plenty of hair gel into the mix.
25. Strict and Simple
If you've always dreamed about a short pixie but cutting your hair off was never an option, this hairstyle is for you. Neatly pinned strands can make any hairstyle look short and respectable.
Making pin curls on black hair is fun and exciting. You can come up with so many hairstyles that you won't have enough days in the year to try them. Start with a few of these and let your imagination run wild!