Hollywood movie star Ryan Gosling is known for his handsome looks and suave sense of style. Although his look is often sophisticated, it's simple and classic. Gosling's beard style is handsome and can be easily worn by any man.
Handsome Ryan Gosling-Inspired Beard Styles
Gosling generally wears an easy, effortless beard style that can work for many men. The key is to not look overly groomed but to remain relatively natural.
#1:
#2:
#3:
#4: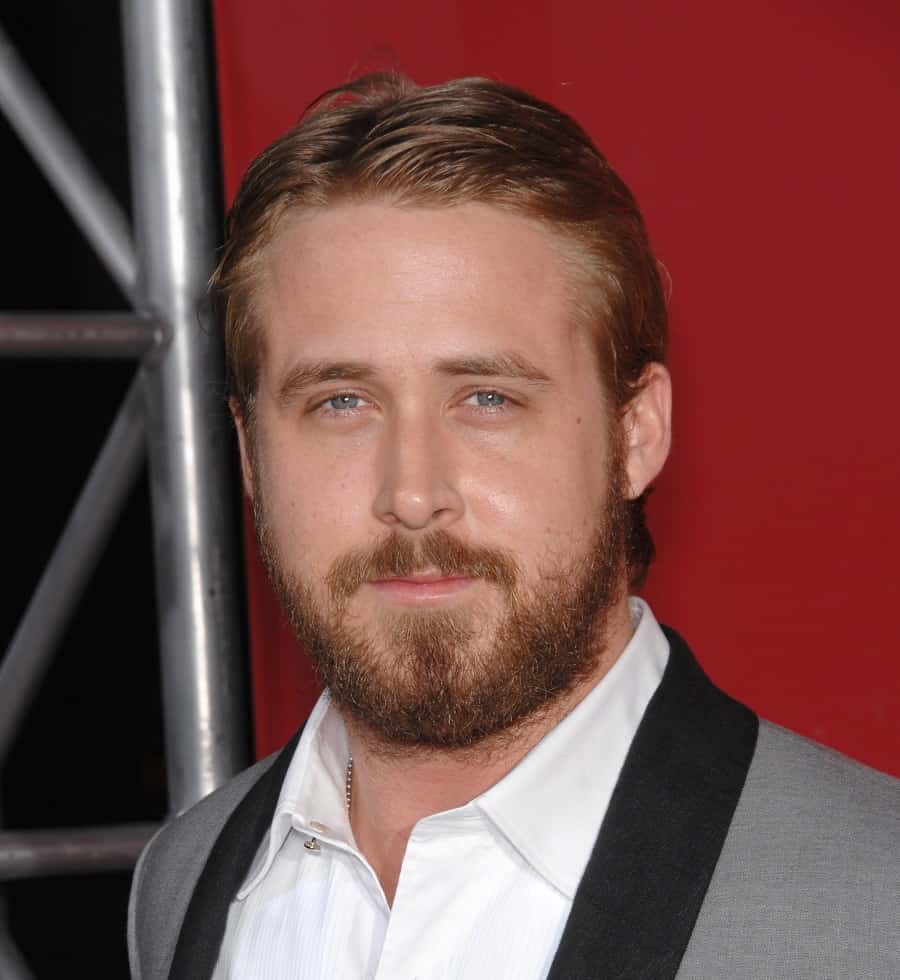 #5:
#6: Gosling's Red Carpet Glam Beard
Gosling knows how to work the red carpet, and you can easily get his red carpet look. The natural beard has been allowed to grow but is kept trimmed very, very short, barely more than stubble. The neck area is cleanly shaved, starting about two inches below the chin. The creates a clean look that is easy to create and maintain.
Turn Up Your Look with Beckham Beard Style
#7: The Casual Gosling Beard
Even if you are pressed for time or just having a lazy weekend, you can still look just as handsome as this heartthrob. Simply let your short Gosling-inspired beard grow out for a day or two. Don't even bother with cleaning up the neck. This creates a natural, easy beard style that is still ruggedly handsome without being too fussy.
#8: Short and Sleek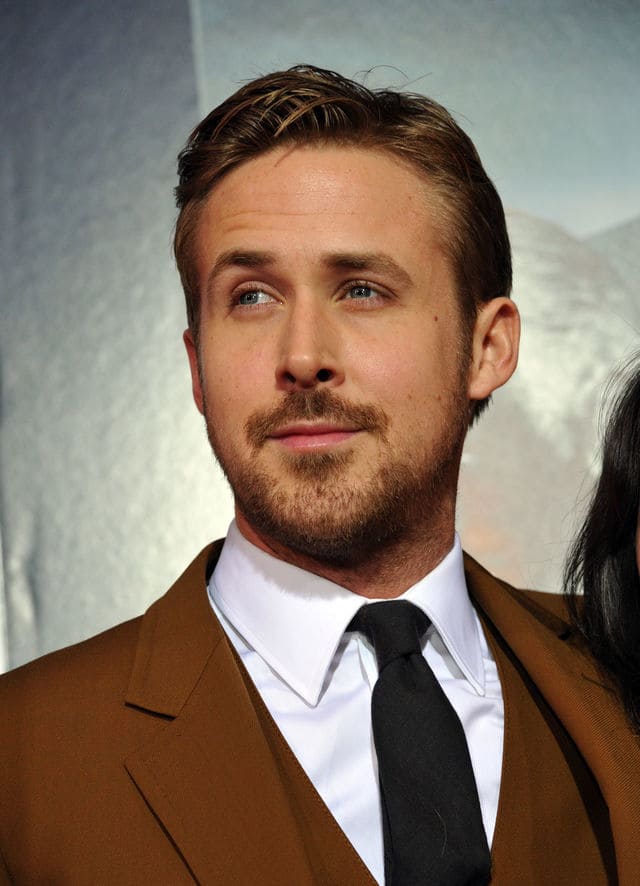 Here we see a variation on Gosling's classic red carpet look. His facial hair is intentional, not just stubble, but it's worn very short and neatly trimmed. Leaving some hair on the neck gives a look that is less well defined but is an easy, everyday beard style.
#9: The Grown Out Gosling
Let's face it: sometimes you just don't want to bother with shaving and trimming. This grown out version of Gosling's look is great for when you are just taking it easy. Just don't bother with your Gosling beard style for a couple of days, and you'll get this masculine but not messy grown out look.
The hottest actors who sported a beard
#10: The Natural Gosling Beard Style
Here we see that Gosling has simply allowed his facial hair to grow in naturally with little shaping or trimming. Although it's still relatively short, it creates a natural look, one that complements his reputation as an easy going guy. This may be the easiest Gosling beard style of all, as it's natural and requires almost no effort to achieve. The occasional gentle trim is all that's needed to maintain this sexy look.
Beard Plus Mustache Combinations
#11: Gosling's Mustache, Plus Stubble
Many men look good in a full mustache, and Ryan Gosling is no exception. To get this look, allow your mustache to grow in as fully as you'd like while keeping the rest of your facial hair at a stubbly, 5-o'clock shadow length. This works well especially for men who may have relatively sparse facial hair on their cheeks.
#12: The Short and Easy Gosling Beard Style
Finally, we see Ryan Gosling in a short, simple beard style, one that says, "easygoing." Although the uniform trim still creates a clean look, this is a natural style that is easy to get.
Learn How to Rock Ryan Reynolds Beard styles
Ryan Gosling remains superstar and heartthrob. But his beard style tends to be handsome but easy. You don't need a celebrity stylist to look like Gosling. Just borrow one of his many sexy looks.