One of the hit hairstyles among men and boys are the surfer hairstyles. It is one of the oldest hairstyles that became a rage in the 50s. The surfer haircuts are ideally suitable to flaunt on a beach in the summer, however, they have been flaunted by many popular music personalities, Owen Wilson and Led Zeppelin to name a few. The surfer boy hairstyle channelized their inner hippie to the world.
Best Surfer Hairstyles for Boys
We have collected 15 amazing surfer boy haircuts for an adventurous look for the surf lovers out in the world.
Unlike the long surfer boy haircuts, this one is different. To do this hairstyle, the hair needs to be cut down short with a wavy haircut around the head to give it a messy and shaggy appearance to look more convenient as a surfer hairstyle.
2. Simple and Cool Surfer Hairstyle
The hair length is kept medium in this haircut and simply combed and swept forwards. The natural curls and layers add to the look and make it more convincing and cool when it is not combed proper and left simple.
Side Swept Undercut Hairstyles for Men
3. Side Swept Surfer Hairstyle
With a long length of hair, you can do any hairstyle. One such hairstyle is side swept surfer haircut. The hair is combed one side and left hanging there and demonstrates the perfect surfer hairstyle. This look definitely gives the vibe of being one of the best surfer haircuts for boys.
4. The Tousled Look
Like the messy surfer boy hairstyle, the tousled look is also one of the oldest and is donned now with a modern touch to it. Here, the hair is also grown out long, the trick is the middle portion of the hair that covers the forehead should be combed and kept back while the remaining hair should fall on both the sides.
5. Messy Surfer Hairstyle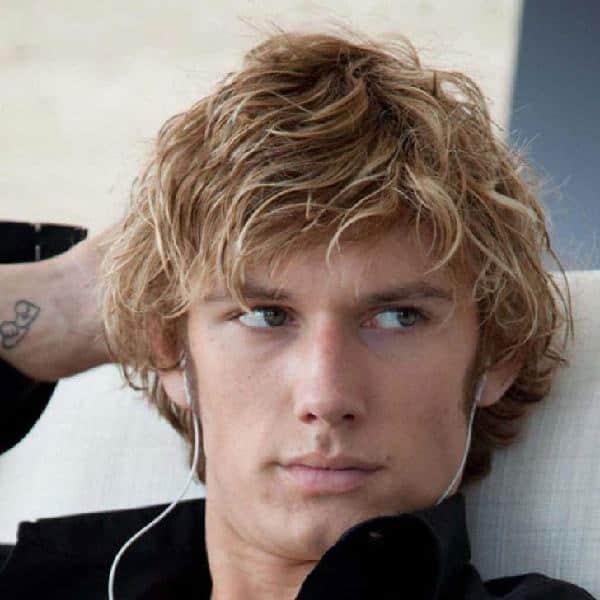 This is one of the best surfer boy haircuts that was donned on a large number by the surfers and immediately became a hit. To get a messy surfer hairstyle look, you need to grow out your hair unevenly. The uneven length of the hair and a messy style with the help of fingers complete the look. The uneven length and messiness give it a casual and appealing look.
6. The Curlier and Longer Surfer Haircut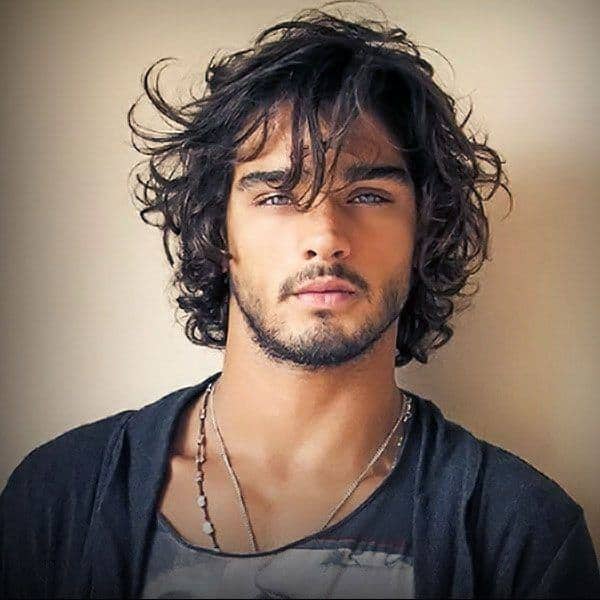 The long and curly surfer hairstyle translates very well one's inner surfer style as it appears careless and not groomed which is the core essence of a surfer style. For this hairstyle, the hair should be grown long.
If you have natural curls then you don't have to curl it but in case you don't have curly hairs, you can get this look with the help of curlers.
7. Extra-long Surfer Hairstyle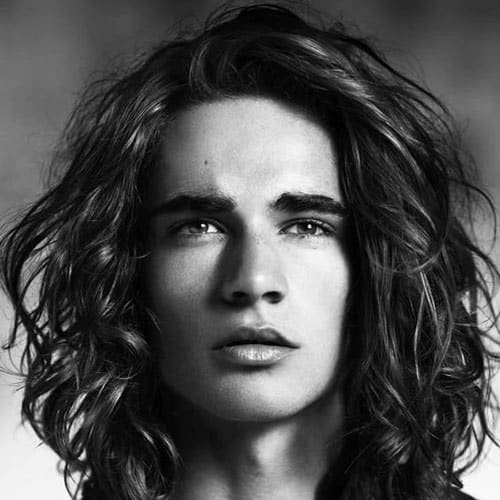 The extra-long surfer boy haircut requires a lot of patience to hold onto it. Usually, the hair takes a long time to grow depending on the speed of the growth. The speed of hair growth depends from men to men. The hairstyle is kept simple to give it a natural and convenient look.
8. Super Curly Hair
If you are blessed with curly hair, a medium surfer haircut would keep your ringlets well defined and bouncy. Layer your hair, go for a short beard, and get some bangs that will spread on the forehead.
9. One-Sided Medium Hair
All men love these surfer boy haircuts, and we have to say they look marvelous on straight hair. Keep your hair longer in front and gradually shorten it to the sides. Wear that long fringe on one side.
10. Quiff with Undercut
Quiffs need styling if you want them to look perfect. This surfer hairstyle for boys looks complete with an undercut and is a perfect hairdo for all occasions, including parties, school, and even the office.
11. Long Blonde Hair
This surfer boy with blonde hair will break any girl's heart, and if you want to recreate this look, you need to have a lot of patience and wait until your hair grows this much. If your hair doesn't have this color, you can go for an ombre or enlighten the tips.
12. Layered Medium Hairstyle
When you want a genuine surfer boy look, this choppy haircut will come to the rescue. You need to have at least medium hair, and with a tousle and some styling clay or wax, you can get this messy look.
13. Messy Hairstyle with Undercut
Keep your top long and opt for an undercut if you want a surfer boy haircut that can be styled to look messy and sexy. If you have slightly wavy hair, even better, this hairdo will pitch-perfectly suit you.
14. Surfer Buzz Cut
Not all surfer men wear their hair long, some preferring terse haircuts. A buzz cut is ideal for all sorts of occasions, especially holidays spent on a beach with your family. It will be so much easier to get off the sand from your hair.
15. Messy One-Sided Hairstyle
Opt for a short haircut with a long top that can be arranged on one side. Use special products with salted water if you want to obtain that messy effect and blonde sun-kissed glow.
So, if you are looking for a different and an amazing hairstyle, then get yourself a surfer boy haircut now!