It's high time to let your Emerald Isle locks take center stage by crowning your head with an irresistible Irish curly hairstyle. Wear your curls long, spiraled, and thick or short and sassy. Just make sure you style them to their best advantage—and never be afraid to step out with curly confidence!
Stunning Styles for Irish Curly Hair
Ready for some inspiration? You'll fall in love with the curly Irish hairstyles presented below. Go, Irish!
1. Messy Texture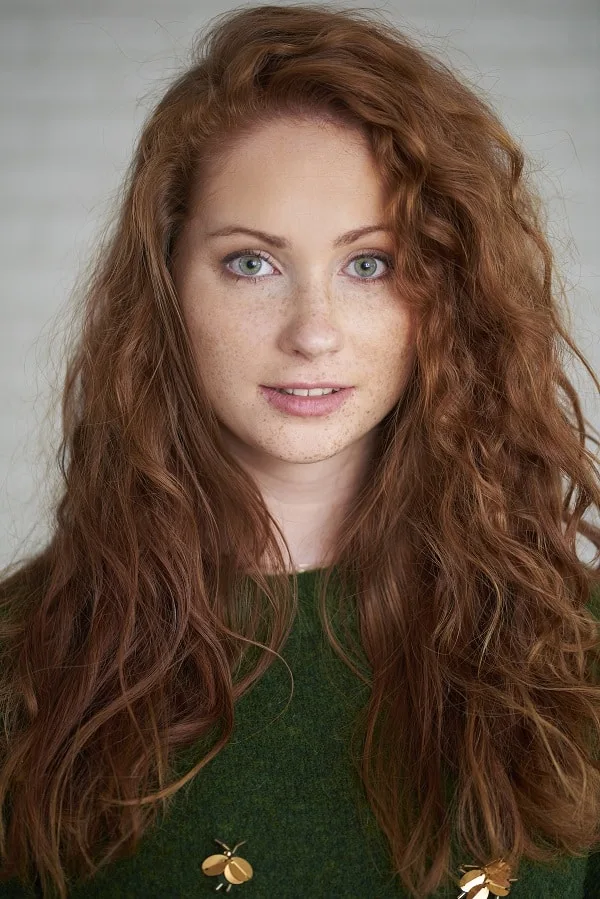 The messy look is very trendy right now and Irish frizzy curly hair is no exception. Instead of concealing loose waves and spots of frizz, play them up with curl creme or salt spray and leave other pieces of hair straight.
2. Medium Frizzy Irish Curls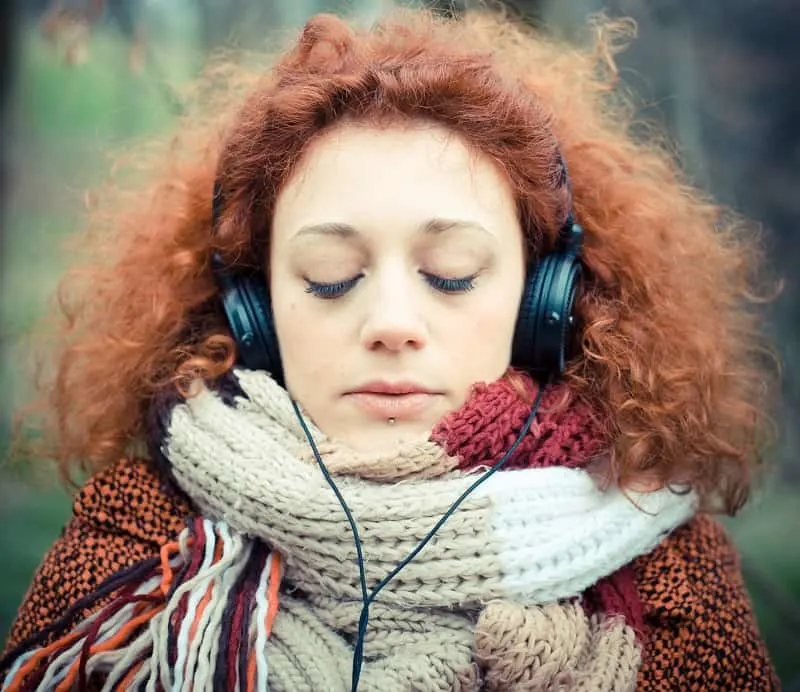 Embrace your Irish red curly hair and emphasize that frizzy texture. This medium-length cut will frame your face and provide plenty of length for displaying your gorgeous locks.
3. Short Curls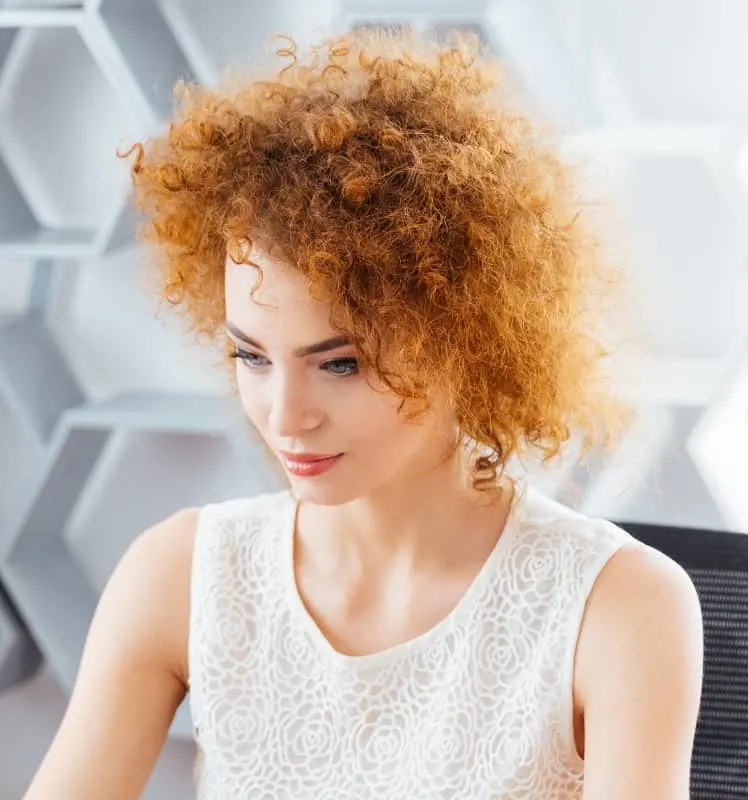 These short Irish curls have a pretty unique shape. This style isn't for neat-minded babes, but rather the free spirited woman looking to show off springy curls without too much effort involved.
4. Free Fallin'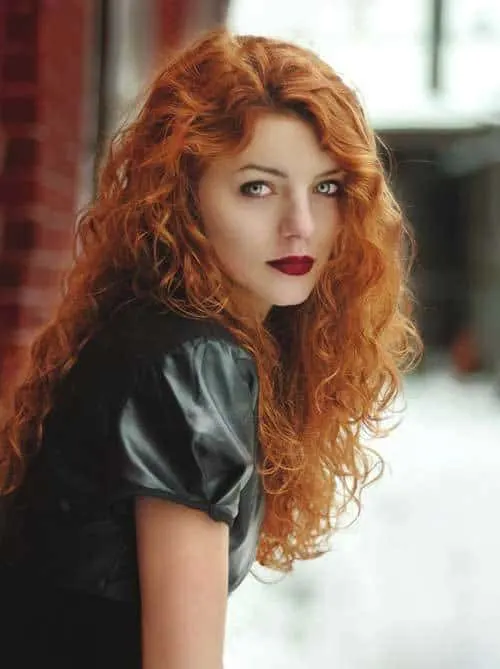 One key element of Irish curly hair is its easygoing, free-flowing nature. Whether you've got rich titian curls or not, just run your fingers through them and let them fall where they may. It's the easiest way to style a thick, full head of curls, to be honest, particularly if you want them to remain movable and touchable.
Get Wavy Curly Hair in 4 Simplest Way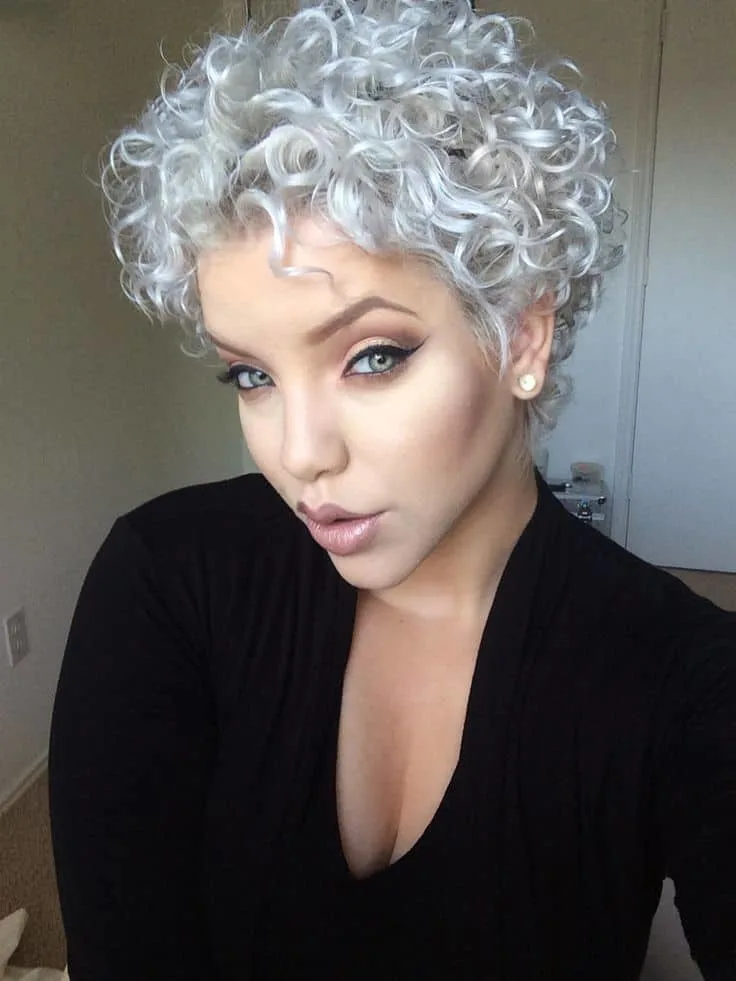 There's something wonderfully retro about this coiled coif. Maybe it's the middle part and the voluminous grey curls that create massive amounts of lift and bounce. I don't know, but I dig it. The take-home point here is that there's no need to wear your curls long unless that's what you want.
6. Short Face-Framing Layers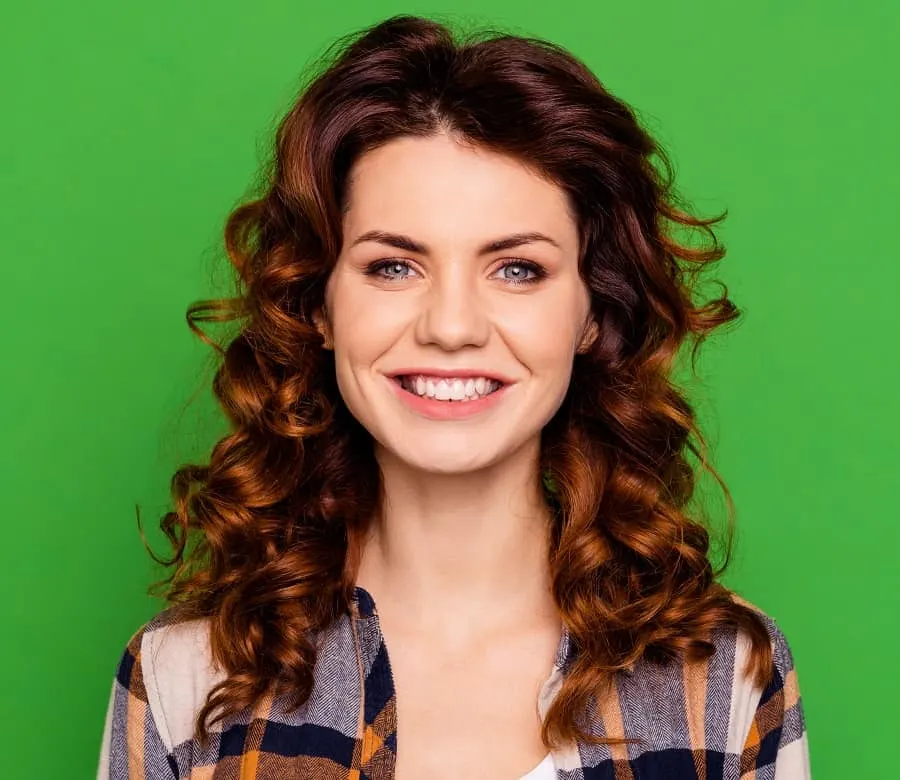 Layers are great for helping show off curly hair, but if you want to draw the attention to your beautiful eyes, only add short layers around your face. Your curls will spring to life!
7. Curly Bob with Bangs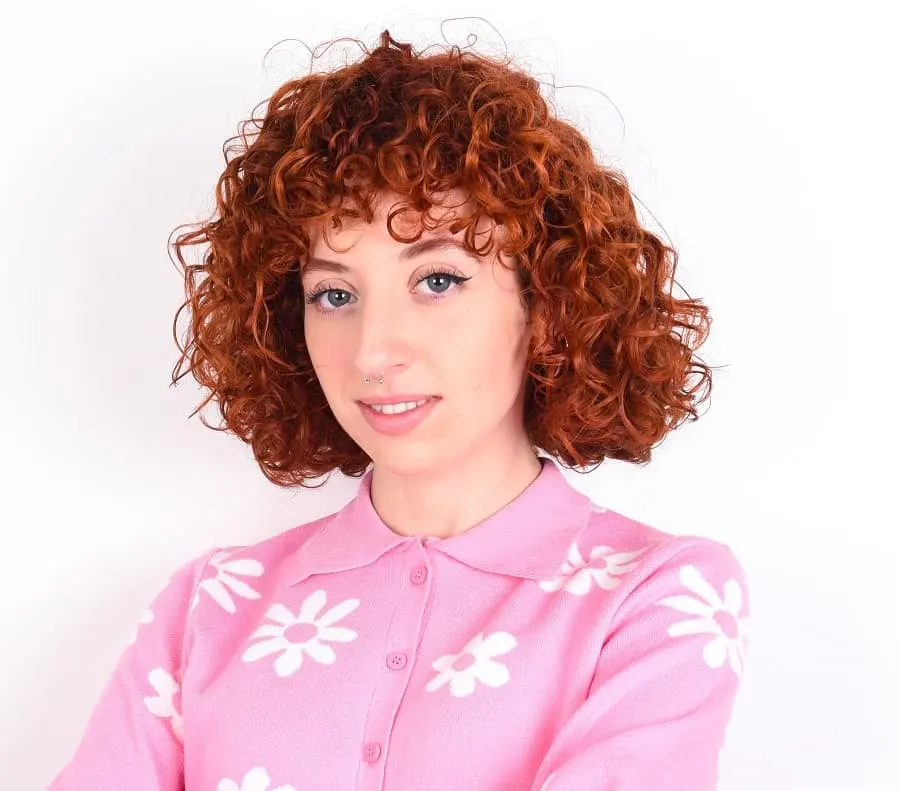 A bob is always a chic hairstyle for women, the bangs just add that special extra something for curls and waves. If you have a round or oval face, this cut will flatter your curved angles.
8. Long Blonde Curls
Even Irish women love being blonde. If you're ready to go light, these beautiful blonde curls can be gorgeously piled high in an updo with loose tendrils framing the face.
9. Pink Ombre Curls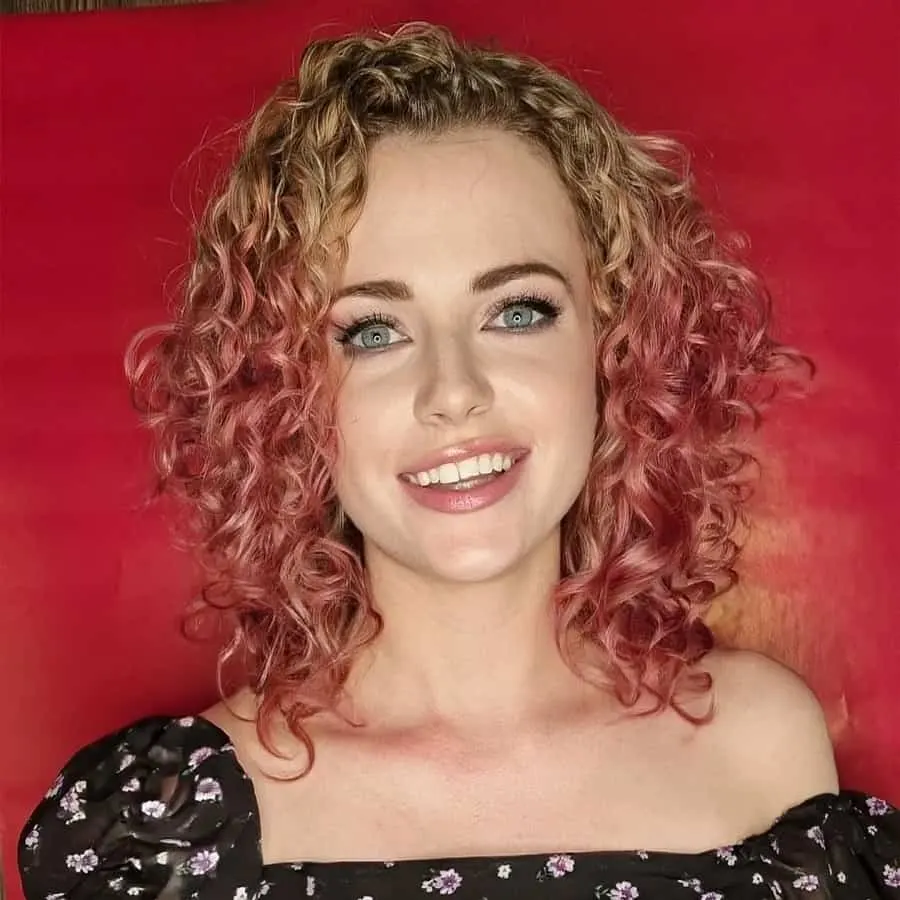 To feel feminine and flirty, play with your Irish hair's natural color and go with a pink and blonde ombre. For hair that is thin or fine, long layering can help curls fill up your mane with gorgeous body.
10. Short Blonde Curly Hair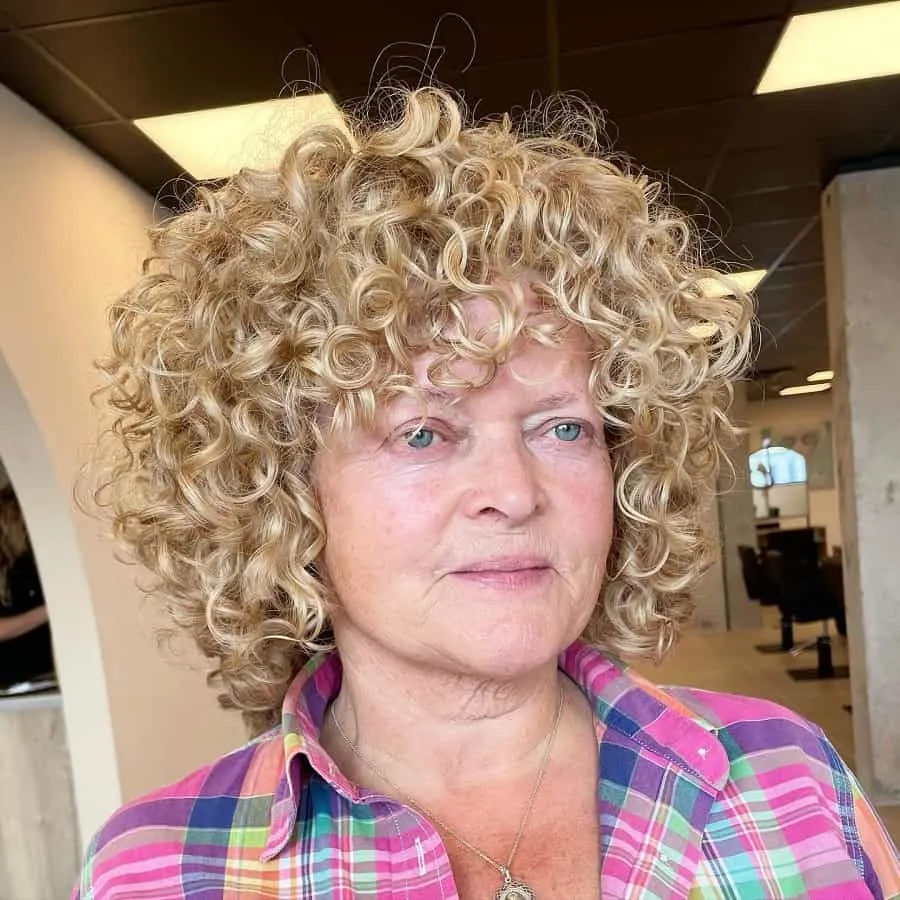 No matter your age, it's clear blonde hair color is flattering for women of all skin tones and face shapes. If you prefer short haircuts, have your stylist cut yours to the shoulders or above and add bangs for a chic result.
11. Vintage Vibe
Certain vintage-inspired curly hairstyles are still popular in a big way. It doesn't take much to pull off a fab 1920s or 1950s coiffure, either. You might need to crop your curls and give them structure, but that's it—modern ease and a glam vibe.
12. Lengthy Locks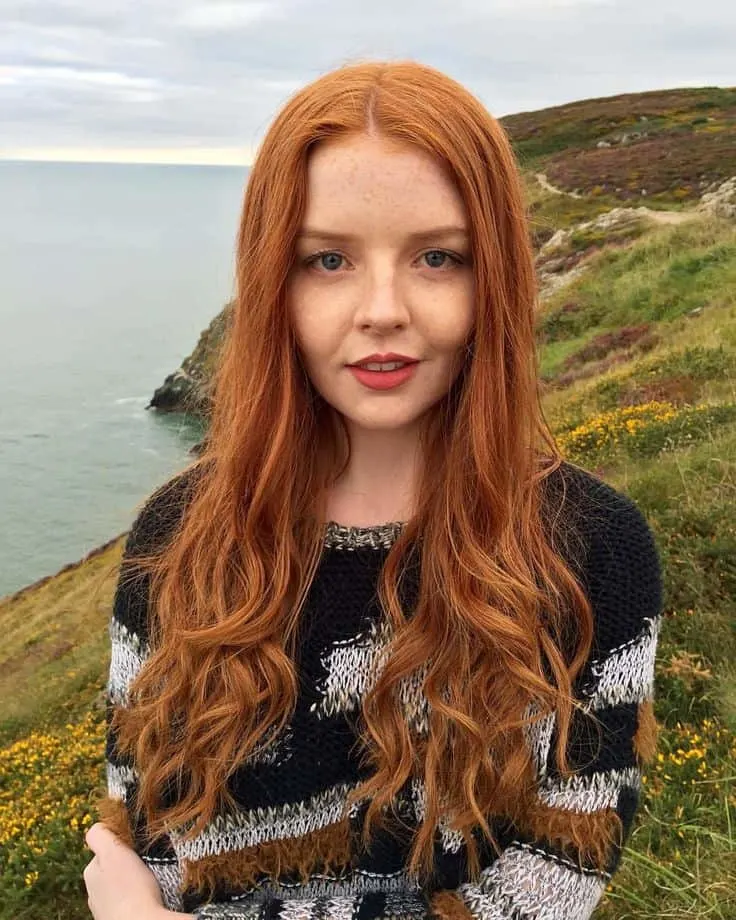 Not all Irish curly hairstyles revolve around ostentatious curls. You can go for a subtle spiral if you like. Leave just the ends of your hair curled, but allow the rest of your tresses to maintain a slight wave—for body.
13. To the Side
A little bedhead never hurt nobody. Part your hair to the side and give your curls a toss. The result, to coin a phrase, is easy, breezy, and beautiful, plus you get to fake a side-swept bang without actually having bangs.
14. Curl Explosion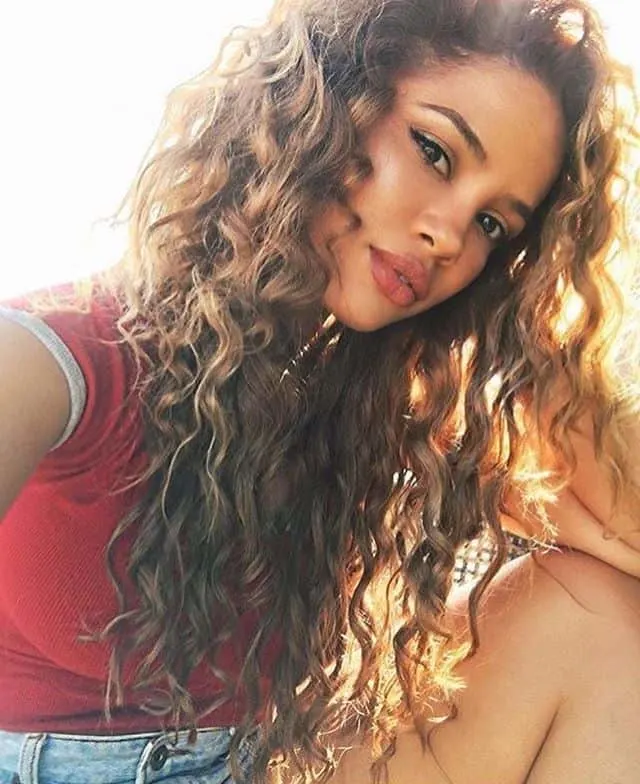 Don't tame your curls—they're not meant for that! Apply a volume boosting product and, if you blow dry your hair, make sure to use something that will tame frizz, as well.
15. Barely There
Some ladies do choose to tame their curly Irish hairstyles, or at least straighten them a bit. You can always keep a wave for bounce and body. Your curls will still peek through, but you can rock a different look for a little while.
Mid length curly Hairstyles For women
Frequently Asked Questions
Why do Irish people have curly hair?
Irish people have curly hair because of their genetics. Curly hair is relatively common in Europe, with over half of the population having either wavy or curly hair textures. Some scientists believe that the trichohyalin gene determines curly hair texture in Europeans.
Is curly hair rare in Ireland?
No. Both curly and straight hair are prevalent in Irish people or people of Celtic ancestry. The gene believed to determine curly hair in Europeans, the trichohyalin gene, is believed to be evenly distributed throughout Europe, so it isn't that surprising for Irish people to have curly hair.
What is the texture of Irish curls?
The curl patterns most common in Ireland tend to be looser curls or ringlets. Most curly hair in Ireland will range from extremely wavy to soft ringlets. In terms of the letter and number curl system, this would be a range of 2C to 3B hair.

However, depending on an Irish person's genetic background, they could also have tight curls or coils.
Are Irish curls frizzy?
Yes. Like all curls, Irish curls are prone to frizz. Most frizz is a sign of dehydrated hair, and curly hair is particularly sensitive to moisture. Irish curls that are well-moisturized with styling products will most likely be less frizzy than curly hair that hasn't been styled.
Irish curly hairstyles are more than just a beauty statement; they're a way of showing pride in the curls you were born with, whether they're ginger or not. How do you wear your curls?