All face shapes are pretty and there's no argument about that. But in the world of beauty, an oval face shape is considered exceptionally attractive.
And when it comes to choosing a curly hairstyle, women with oval faces are at benefit as they don't need to hide or highlight any features compared to other shapes.
With so many hairstyling options available for your 'perfect' face, it can be confusing sometimes where to start, especially if you have natural curls or planning to rock a curly hairdo.
Trendy Curly Hairstyles for Oval Faces
It's impossible to look average with an oval face and bouncy curls. Go through the following guide, and you'll soon understand why. So here we are with the best curly hairstyles for oval faces to flatter your outlook!
1. Half-Up Ponytail
Focus all the attention on your face by keeping the hair away from it. Crimp the roots for extra volume and add curls if not natural.
After that, before styling them in a chic half-up ponytail pull some strands loose along the sides, and voila!
2. Messy Lob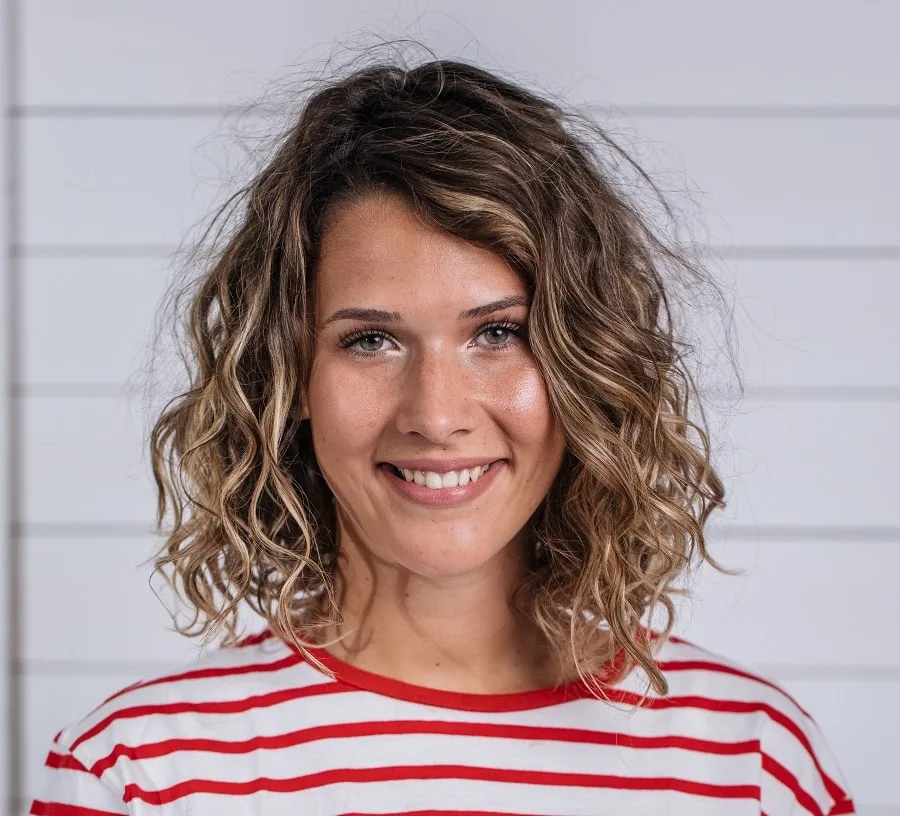 Considering ladies with thin manes it is better to stay on the shorter side. Refresh the look with a softly layered lob hanging above the shoulders and blonde highlights with or without shadow roots.
Tousle the hair with your fingers, and off you go!
3. Space Buns
Cute and funky, space buns make the best curly hairstyle for young ladies with oval faces.
Style the mane into two ponytails on both sides of the head with a simple or zigzag center part and twirl them around into buns. Top off the look with a delicate hairband.
4. Pineapple Puff
Pineapple updos are a lifesaver during lazy/busy days.
African-American women can flatter their egg-shaped faces by gathering their natural hair at the back of their heads to fall all over the face at the front or keep the curls away with a bandana.
5. Graduated Layers
Make a style statement by chopping those gorgeous curls into a graduated bob with layers. The hairstylist will cut your mane at an angle, with the shortest strands at the back elongating towards the front.
How about getting a fresh hair color too?
6. Elegant Updo
Stand out at formal events by slicking back the strands into a fluffy updo at the back and fixing them in place with pins.
Spare some chunks and plait them down before wrapping them around the bun or use synthetic extensions instead. Finish off with soft makeup and delicate jewels.
7. Curly Faux Hawk
Rock a faux hawk without even touching the hair with scissors. Use a curling iron if you have a straight mane, and pull back the side locks for the curls to gather in the center of the head.
Tease and tousle the strands for a punk look that won't be ignored.
8. Classic Pigtails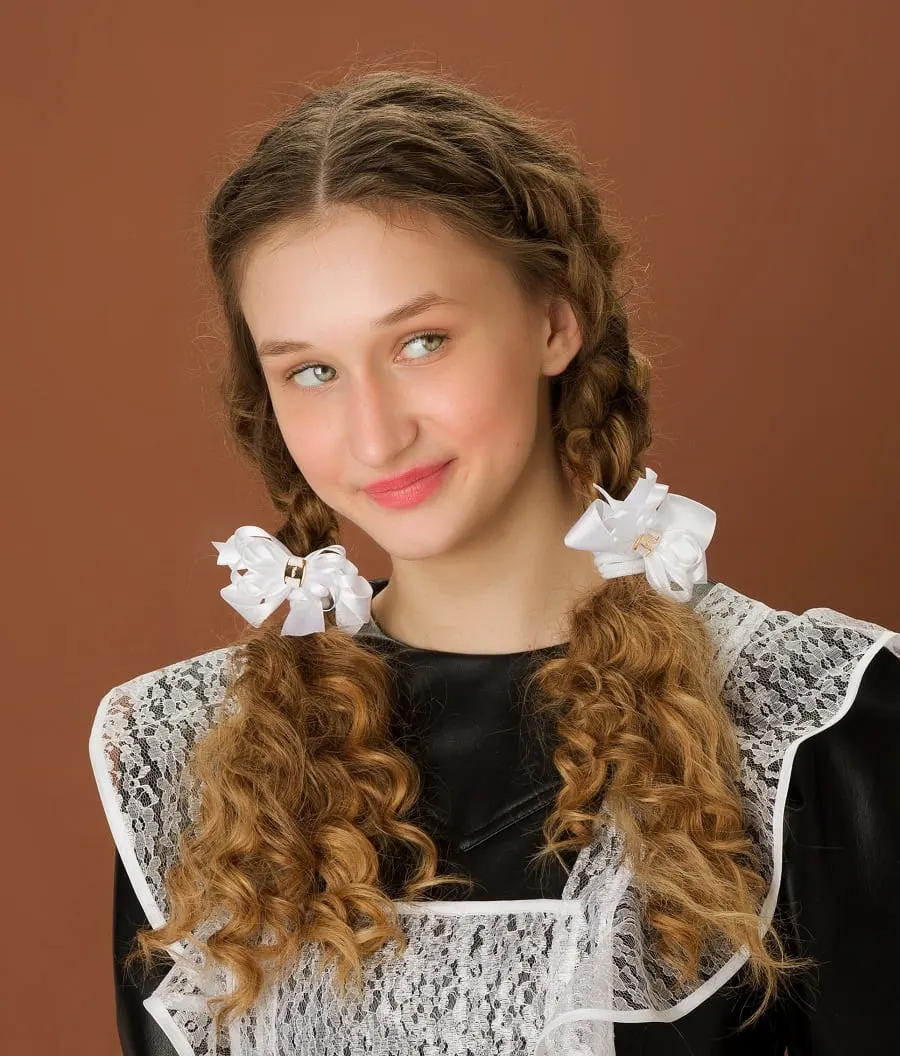 Pigtails are timeless and an ideal way to tame those kinky tresses without much effort.
Detangle the mane with a middle part and entwine both sides creating French or fishtail braids, leaving the ends loose. Find braiding difficult? Opt for rope twists instead!
9. Top Knot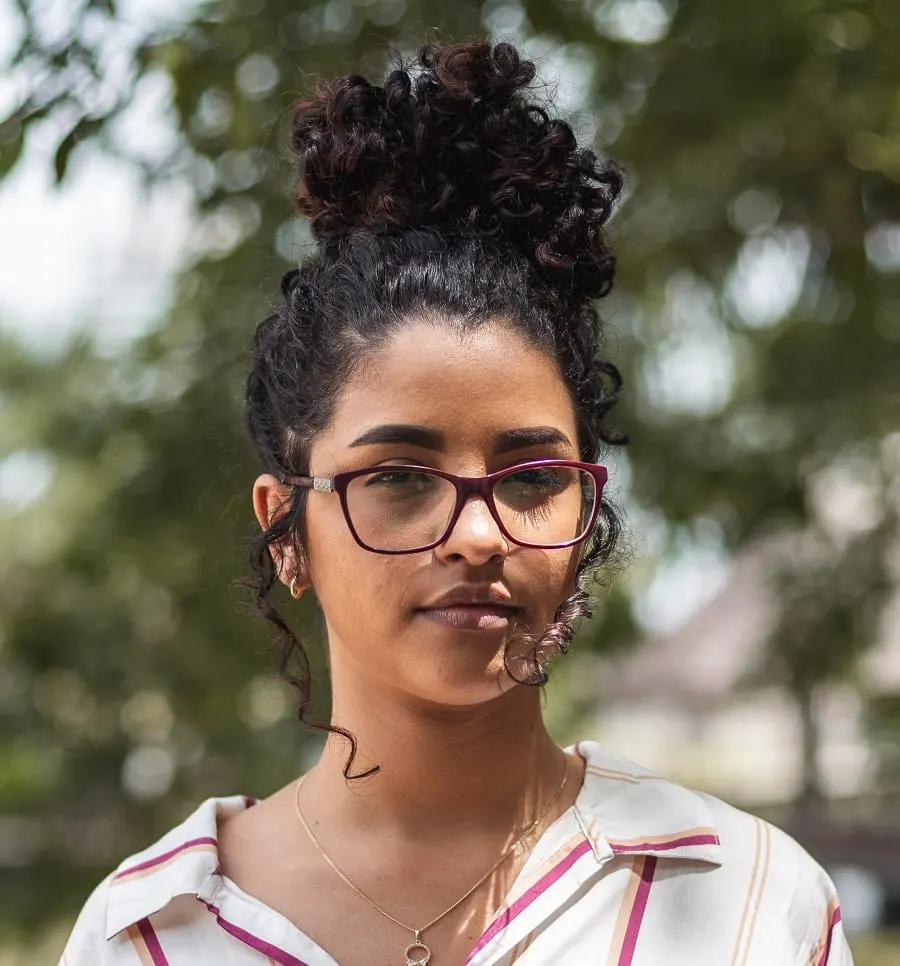 Get through an oily hair day with a panache by recreating this easy curly hairstyle on an oval face. Slick back the hair into a top ponytail and leave the rest to those natural coils in case of short hair.
Long-haired ones can swirl it around into a perfectly round updo with face-framing tendrils at the front.
10. Emerald Green Pixie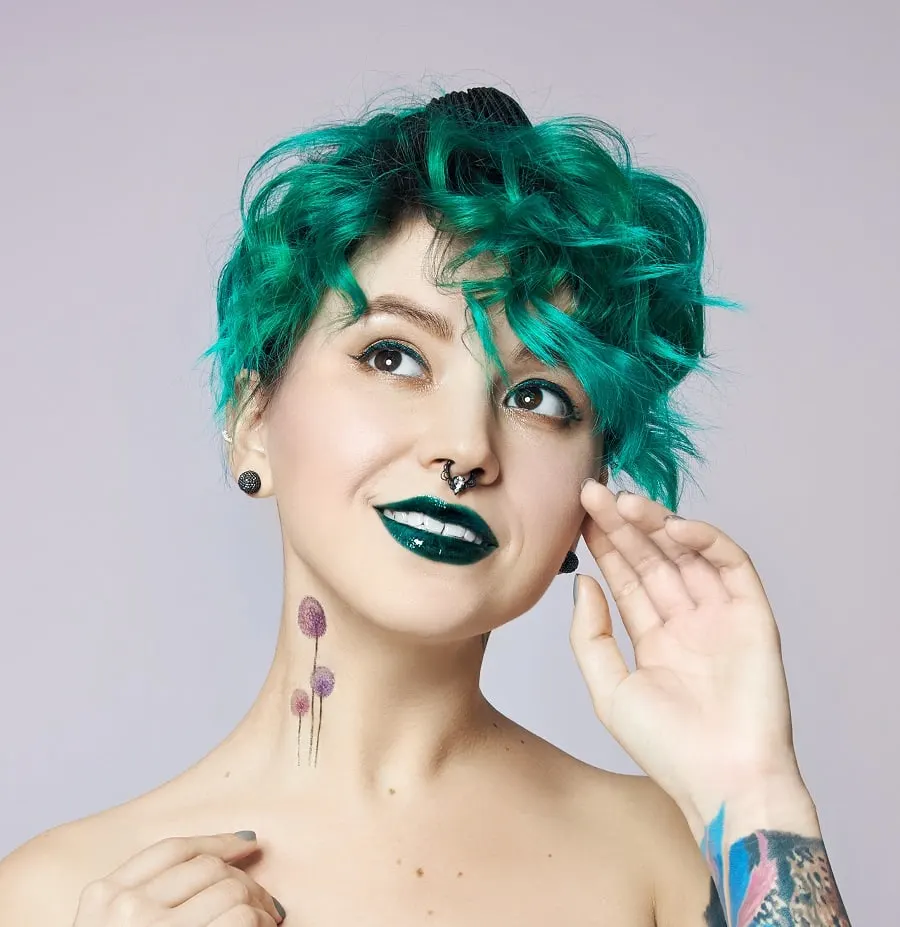 If your face is slightly on the longer side, opt for bangs without a second thought, as oval face shapes go ideally with all kinds of fringes.
Couple them with a long pixie haircut and make your eyes pop wherever you go by dying the hair in the brightest emerald green hue available.
11. Pinned-Back Style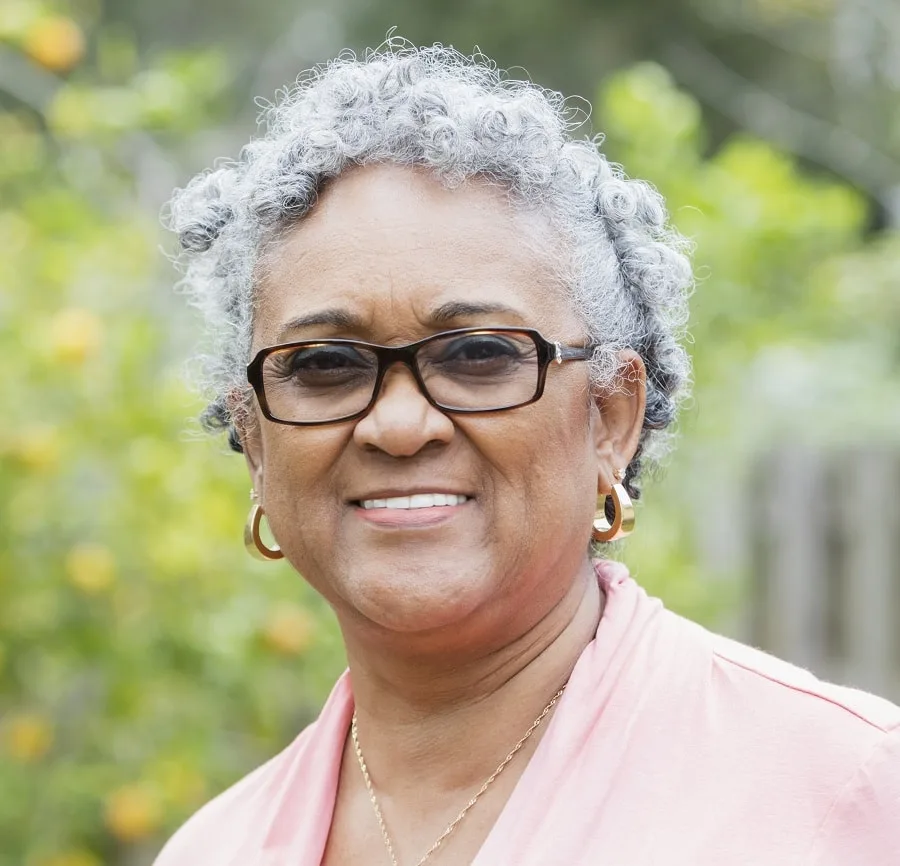 The shorter the mane, the easier it is to style and that is exactly what elderly ladies look for. Chop your curly hair close to the head and pin back the sides for an elegant appeal.
Take a step ahead and experiment with a silvery gray hair color. You will love it!
12. Short Round Fluff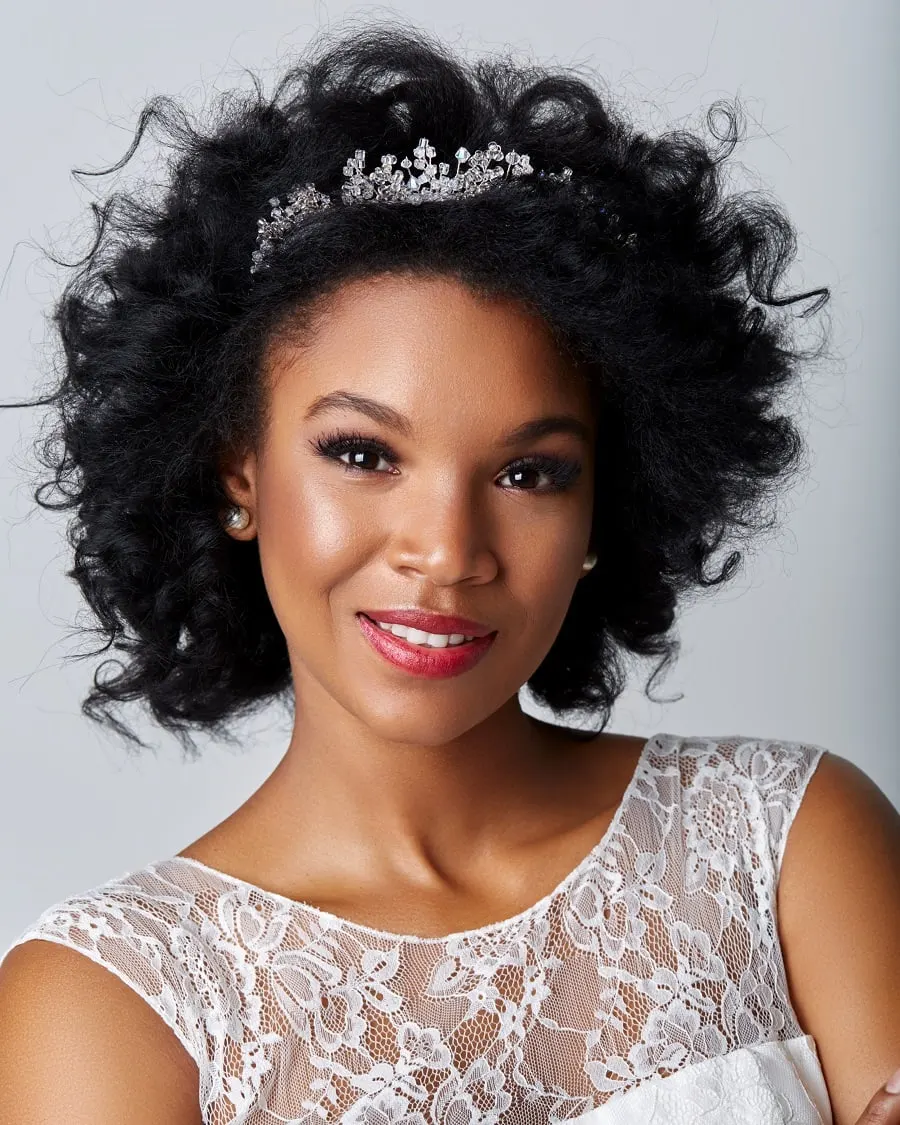 Black ladies can flaunt their naturally curly hair texture with pride on their big day by considering a short round cut for the curls to fall flawlessly around their oval faces.
Fluff up the tresses with a pick, put on a fancy headband and you are ready to say your vows!
13. Salt and Pepper Bob
Bobs are versatile, and so is the face shape under discussion. Choose a chin or jaw-length crop and couple it with curly bangs that can be brushed back for a change.
Don't forget to add some movement and texture to the hair with layers.
14. Kinky Top + Clipped Sides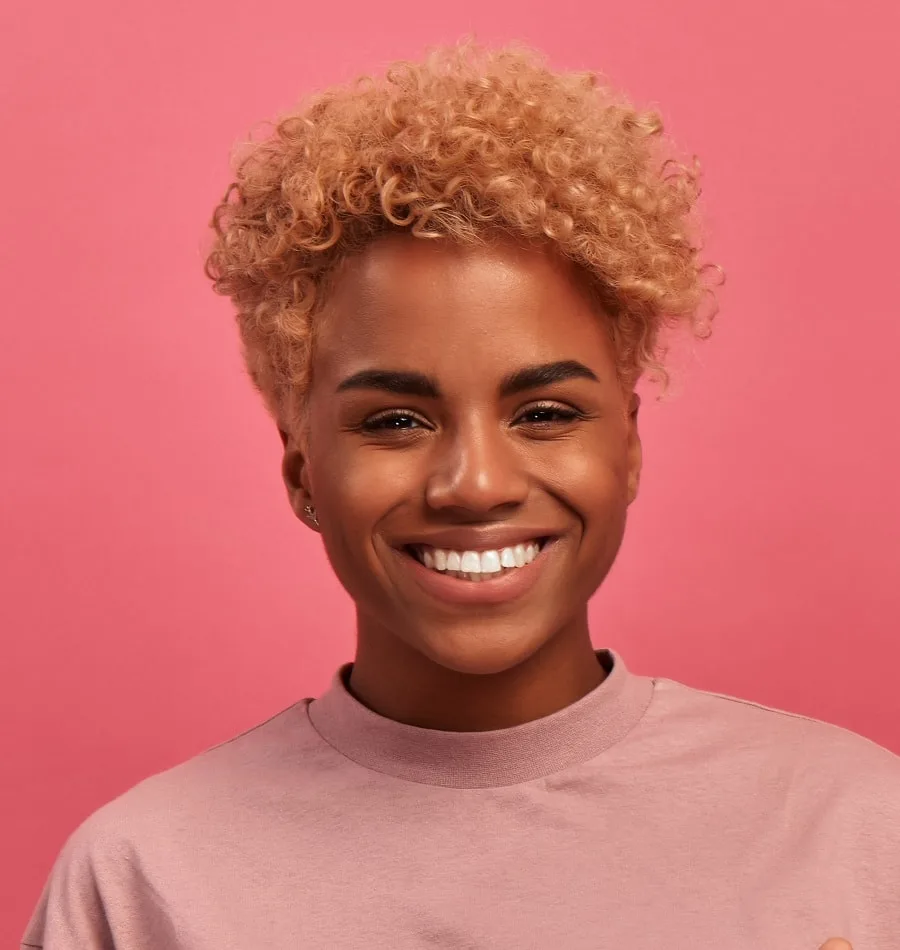 Talking about curly hairstyles for oval faces, women who don't mind a boyish look can start fresh by clipping their sides extra short, keeping all the attention on the long messy coils on top.
Set the style on fire with a pastel peachy orange nuance and observe jaws drop.
15. Highlighted Afro
Mixed-raced girls can refresh their kinky afro curls with a round layered haircut framing their egg-shaped faces.
Choose any shade of blonde and incorporate it as fine highlights all over the head or lighten down the tips only for a hipster look. Whatever you like!
Gone through the above 15 stunning curly hairstyles for oval faces, we bet you are thanking God for that naturally symmetrical face of yours and a head full of bouncing ringlets.
Although you can rock pretty any hairdo avoid a style that will make your egg-shaped face appear longer or wider at any cost.