Short silver hair is what many women associate with age. Meanwhile, silver locks are gaining tremendous popularity among women of all ages.
Some believe that "graying" their hair on purpose is a strange way to stand out from the crowd. Others realize that being trendy is a tough task.
So what can you do to make silver locks look beautiful without aging you? Get a short hairstyle. Short hairstyles are famous for making women look younger. So the length of your hair can negate the color. So what are you waiting for?
How to Prepare For Dyeing Your Hair Silver
If you ask me, I would tell you to get professional assistance when it comes to dyeing your locks silver. However, not many women have the time, money, and the freedom to schedule barber appointments. Meanwhile, not every stylist is professional enough to produce great results. That's why we are offering you a step by step guide to preparing your hair for dyeing at home.
Who knows? Maybe you are a stylist at heart and we are giving you an opportunity to save money?
1. Take a Dyeing Break
If you want your hair to look tremendous when silver, you have to take a dyeing break. Don't dye your locks for at least 5 months before starting to dye it silver. Not every girl is ready to go through the hardships. But you surely can!
2. Get a Conditioning Treatment
Two weeks before dyeing go to the salon and get a professional conditioning treatment. Bleach is going to ruin your hair. It's a fact. Such treatment can help you keep the damage to a minimum and allow you to avoid excessive dryness.
3. Don't Wash Your Hair
Don't wash your locks at least 2 days before the dyeing session. The natural sebum can help protect your scalp from the bleach. By washing the hair, you are taking natural protection away. Allow the sebum some time to appear.
4. Get Ready for Shorter Hair
Your dream short silver hair haircut might become even shorter after you get the dyeing done. Bleaching damages the ends too much so you might need to cut them off.
5. Buy Proper Maintenance Products
Once you are done dyeing, you'll need to change your hair care routine. Prepare for it in advance by buying color-safe and sulfate-free shampoo and conditioner as well as silver of gray depositing product to keep the color bright.
Short Silver Hair That You Can't Help Admiring
Admiring silver hair is not something many women do. Silver means age, right? Wrong! Silver means style and it's time you take advantage of it.
Silver brings out the color of your skin and the depth of your eyes. It adds a little touch of wisdom to your image while allowing you to look younger or older depending on the situation.
Short silver hair is a choice every woman should make at least once in a lifetime since it allows creating a stunning appearance, which is hard to resist.
1. Silver Highlights
Dark highlights look wonderful with short silver hair. It's a way to make you look younger while keeping the stylish gray hues on your locks. Gray and silver come in a variety of shades and mixing them together is always a hit.
2. The Darker the Better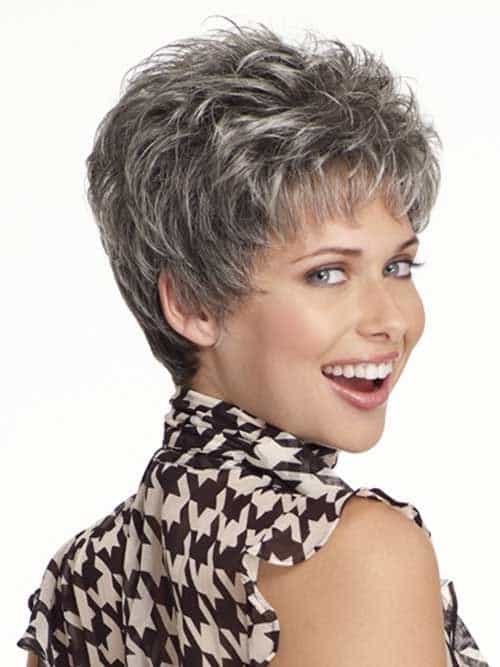 Dark silver hues are perfect for older women, who are afraid that gray hair can make them look too old. The dark silver shades make you appear stunning no matter how old you are. Use them in combination with lighter tips.
3. White Swan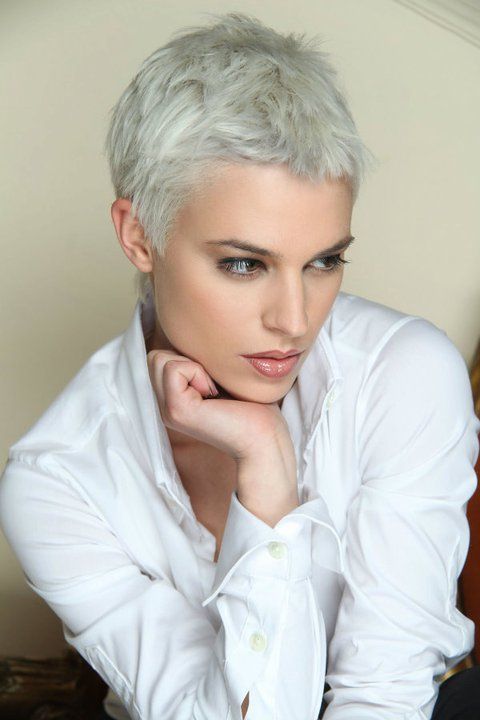 Very light silver hair can remind you of a bleached blonde hairstyle. It looks especially well with a pixie. This haircut and hair color can be a wonderful choice for women under 30. Meanwhile, they can accentuate the beauty of older women as well.
4. Ageless Silver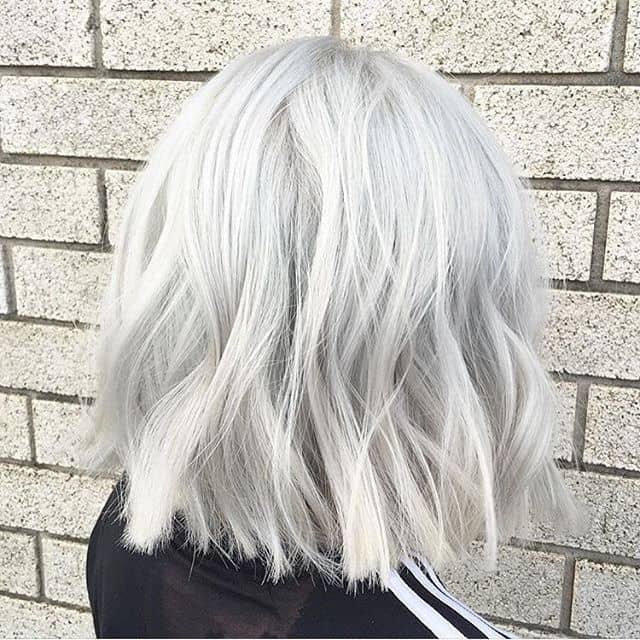 A short silver bob is a wonderful way to style your hair if you don't want to cut it too short. Remember, in order to get a bob of this length, you have to start with longer hair. Some of it will need to come off during bleaching.
5. Make the Right Accent
You don't have to dye your whole mane silver in order to make a stunning impression. Consider leaving your locks a natural color and dyeing just the front strands and the bangs silver. It can save your hair from damage while giving you a new look.
6. Bright Makeup
When you go for short silver hair, you have to rethink your whole image. This goes for your wardrobe and makeup. In order not to look older with silver hair, consider applying brighter makeup so your face is accentuated.
7. Bluish Tones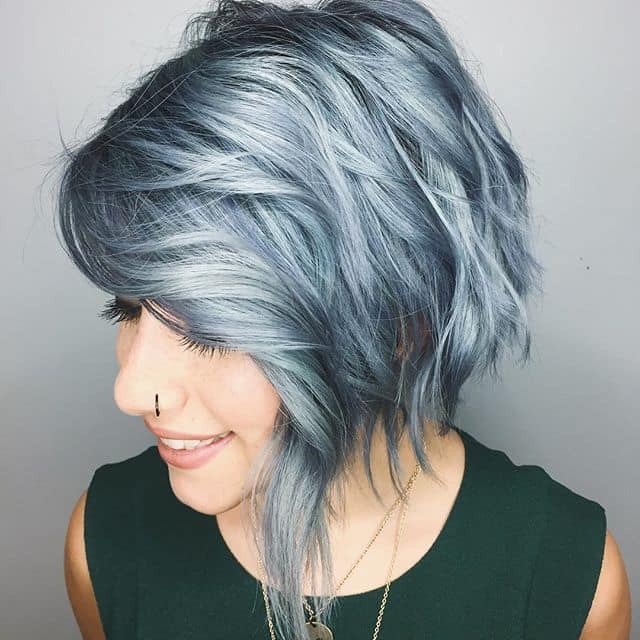 Silver looks perfect with blue so the mix of these two colors can create a very special hairstyle. The mix is especially impressive when you create highlights. Consider applying these colors on bobs, not pixies.
8. Purple Tips
Another color that looks amazing with silver is purple. While this hue is far from being natural, it looks like a good addition to the white and gray hues. Add just a touch of purple to make your mane truly unique.
9. Soft Shades
Short silver hair often makes it hard to go for soft hues. If you have a professional hairstylist, ask him or her to mix dark and light silver strands and colors in order to create this soft appearance. Show them this picture.
10. Patchy Play
In order to make your silver hair truly shine, you have to think about the patchy play. Only a professional hairstylist can help you with this matter. You'll need to be patient while the barber mixes and applies the right combination of colors.
These 10 short silver hairstyles allow you to take the first step toward creating the hair color of your dreams. Just look at how many different options you have available at your fingertips. Give one a try!