We love showing you ways to create fabulous hairstyles, but it was about time to showcase some examples of haircuts that you must avoid. These ugly mullets will make you think twice before grabbing your trimming machine or scissors to chop your hair without proper knowledge, research, or skills.
Hilarious Ugly Mullet Haircuts
Mullet is a rocking hairstyle for bold men but you need to do it right. Otherwise, you'll end up with a hilarious mullet hairstyle you'll feel ashamed of.
If you are up for a laugh and want to see some hilarious ugly mullets, get comfortable, grab your popcorn, and keep scrolling!
1. Bald Patch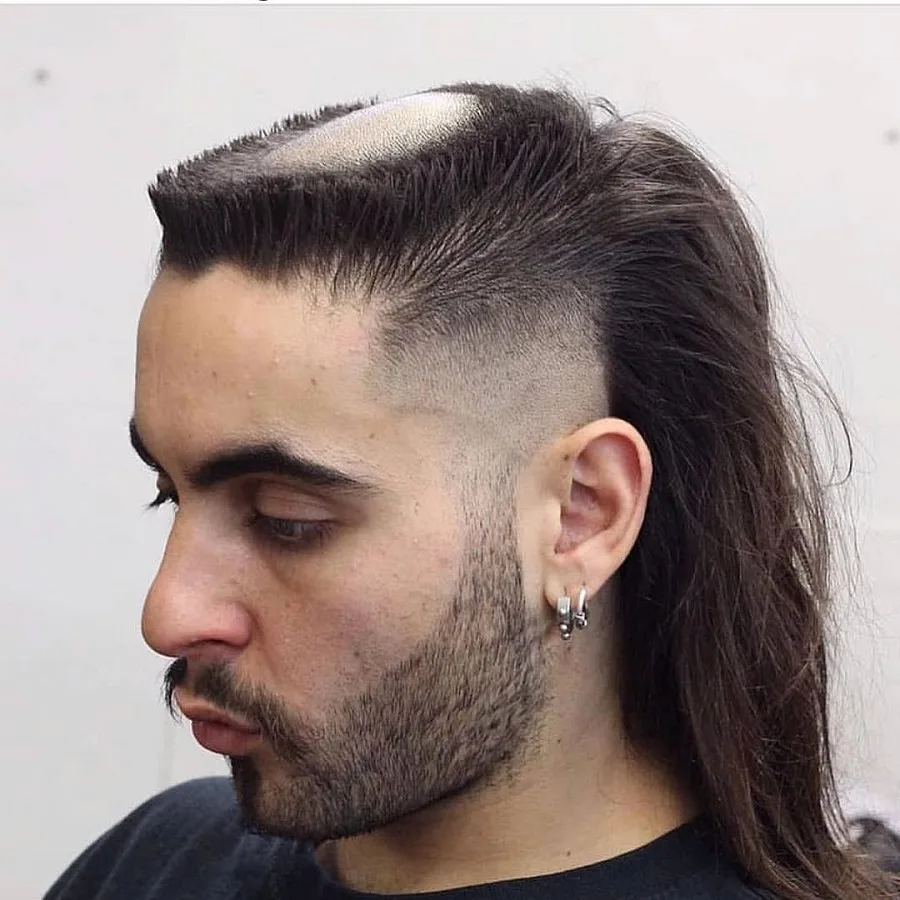 We can all agree on this: no intentional bald spot should ever be done in the center of the head.
It can ruin your hairstyle, and you will end up with an ugly mullet that will become the center of attention, and NOT for the right reasons.
2. Back Patch Of Hair
Combining a short shaved head with an unstyled large patch of hair in the back of your head is an absolute no-no! The back looks roughly chopped by an inexperienced hand.
Either you go for a full-shaved head or a medium cut with blending layers.
3. Short Top + Long Back
Mullets must feature a longer back, but for this hairstyle, all things are out of proportion. We know mullets are not everyone's cup of tea, but this example is a NO-NO.
The longer back spreads on a much larger portion of the nape area and looks like faultily placed hair extensions.
4. Reversed Taper Fade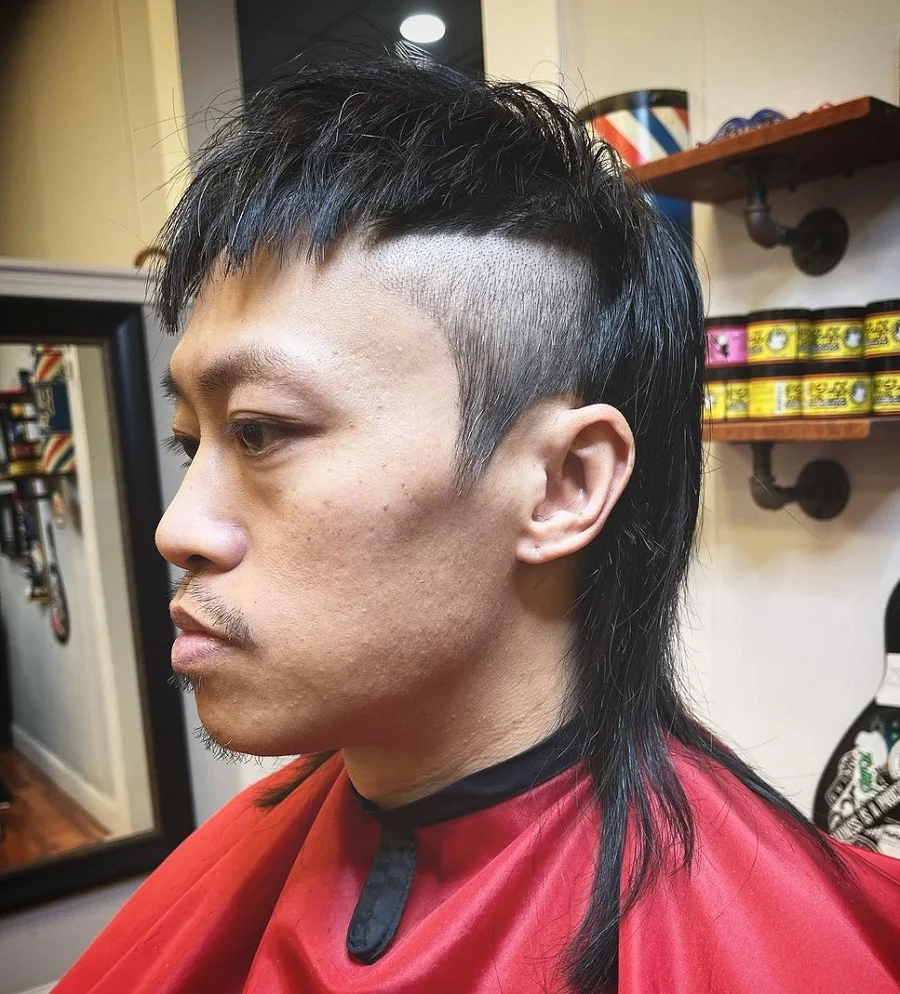 Layers are meant to provide more volume and give your hair shape, but in this case, they do none of these things.
The hair looks chopped, and the upside-down taper fades from the side only looking like an unwanted bald spot. Probably this guy wanted to be creative instead, he ended up with nothing but an ugly mullet.
5. Ultra Long Mullet
When you say long mullet, you don't expect to see long tresses with damaged, dry ends reaching the waist.
The combination of the shaved sides and messy chopped top hair with long sideburns is absolutely dreadful.
6. Extra Frizzy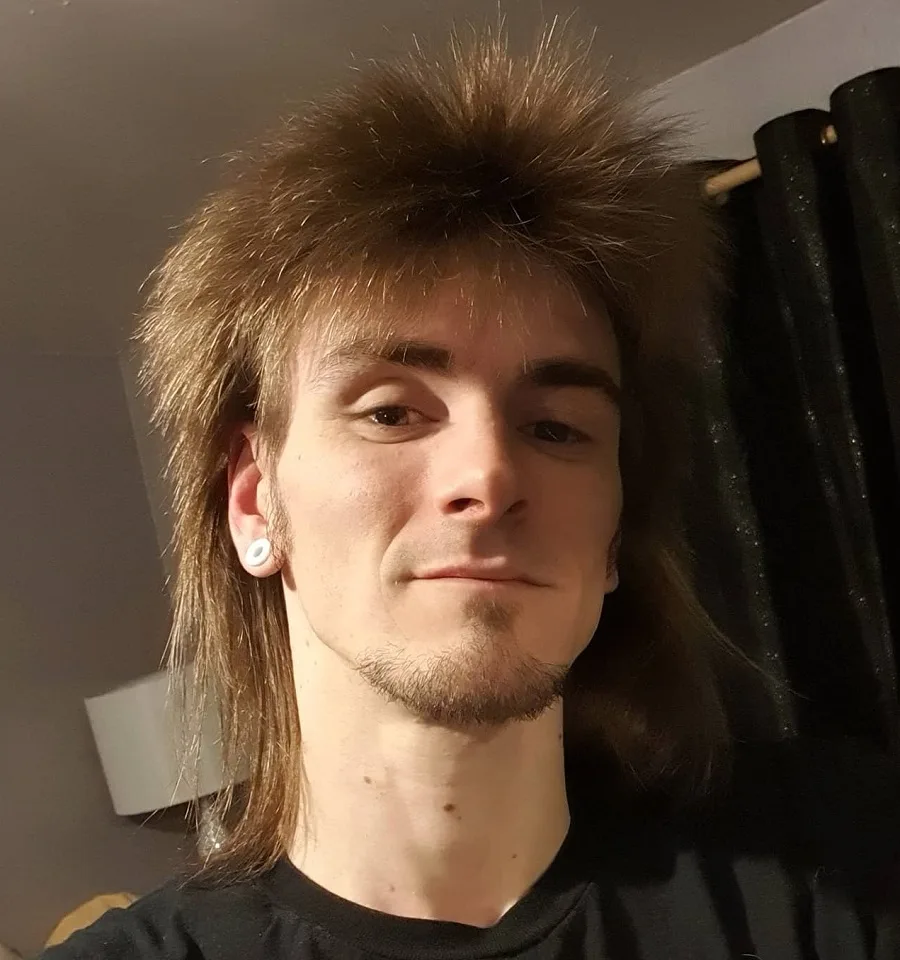 You can instantly add this ugly voluminous mullet to your "no, thanks" list. The hair is too expanded, with no shape and choppy nape layers that look awful.
This hairstyle really makes a statement, but, unfortunately, an unflattering one.
7. Ultra High Crown Hair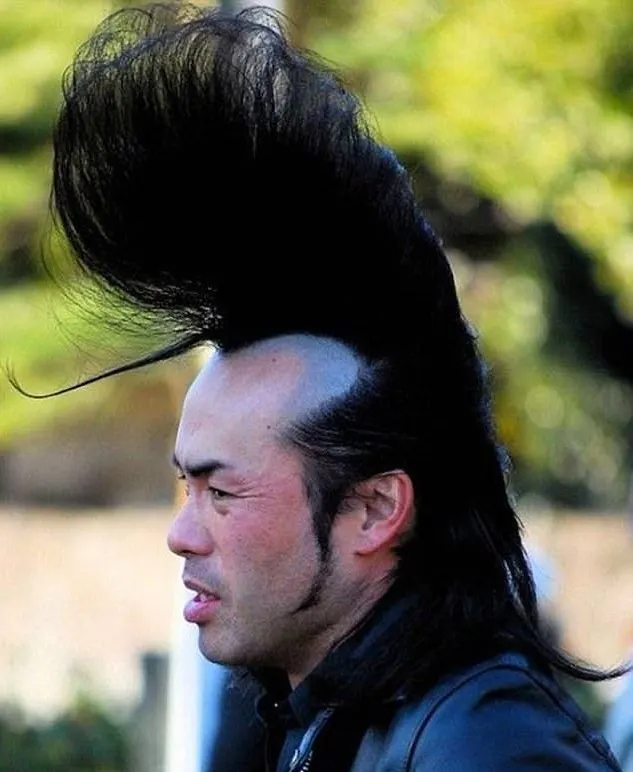 This is not a mohawk, not a Pompadour, and not an attractive hairdo. If most men want to hide a receding hairline, this guy purposely shaved the corners of the forehead and created big awful goals that he highlights.
The top has too much unnecessary height and looks messy and awfully tangled.
8. Multiple Blunt Cuts
This guy should never be allowed to use a trimming machine ever again. The hairstyle is a combo between an ugly mullet, blunt uneven layers disposed all over the head, with no logic.
Also, half bangs that cover just a part of the forehead are not aesthetic or pleasing to the eye in any way.
9. Blunt Layers
If you choose to style a top mohawk, you should at least give it a shape and do the parting right. The top, nor the back have a body, while the layers are not blended as they should.
The longer nape strands seem not to fit the picture at all, so if you don't want to end up with a dreadful mullet like this, learn from this guy's mistakes and go see an experienced barber.
10. Chopped Back
Experimenting at home when you have no hairstyling skills? Better not! This is the most common mistake both women and men make when they think they can improve a hairstyle. Don't ruin your hair!
This mullet hairstyle can look quite decent, but that ugly back certainly needs to be shaved because it doesn't match the shorter, combed-to-the-side top.
What can go wrong when you are trying to get a hairstyle at home? Apparently… everything! Creating a mullet requires skills, training, and the proper tools. And if you lack any of those, you will probably end up with an ugly mullet hairstyle. Just think twice before using the scissors!
Trending Mullet Topics