Undercut hairstyles are very popular among men, however, they can look just as good on women. Many girls go for undercuts and never regret it since this hairstyle creates a special and unique look regardless of the way you make it.
There are many different approaches to undercut hairstyles for women. Some are more obvious than others, and some can be called outrageous. Whatever the approach, the result is unbelievable and will draw all the attention.
Women's Undercut Hairstyle Ideas
If you are ready to make an undercut but are not exactly sure which one to choose, you can take a look at the 90 different options we found for you.
Spend some time picking the right undercut hairstyle for yourself and give it a try. If you are not ready for serious changes, you can choose the more subtle options. But if you want to rock, choose the more obvious hairstyles.
Don't worry, you won't regret your decision since a professionally done undercut is bound to look really special. Don't try making an undercut at home. No matter how easy a hairstyle looks, it is better to get it done by a professional stylist. Below are some of the most attractive women's undercut haircuts and hairstyles to rock.
1. Bob with Shaved Side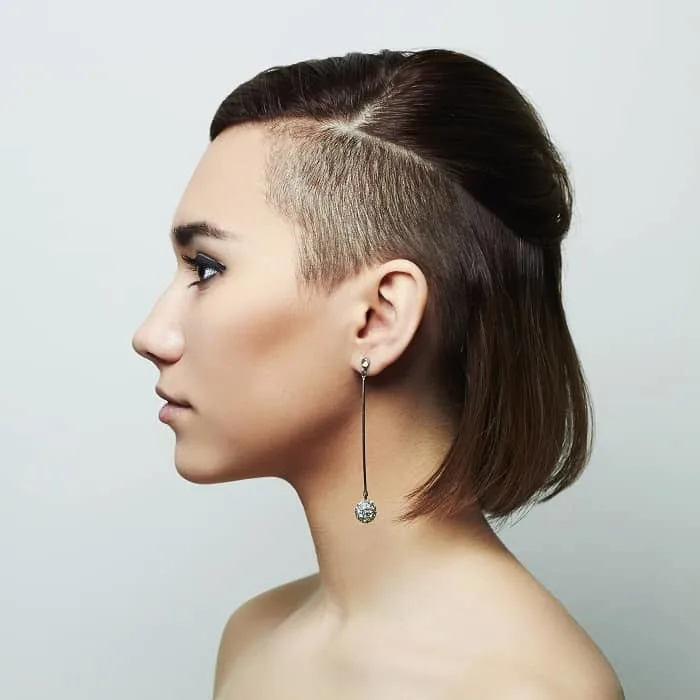 Take a neat and pretty style like a bob and bump it up to create an edgy undercut hairstyle for Asian women. This look is perfect if you have naturally straight hair. The top portion of hair should swoop away from the shaved hair to let this aspect genuinely shine.
2. Side Swept Vibes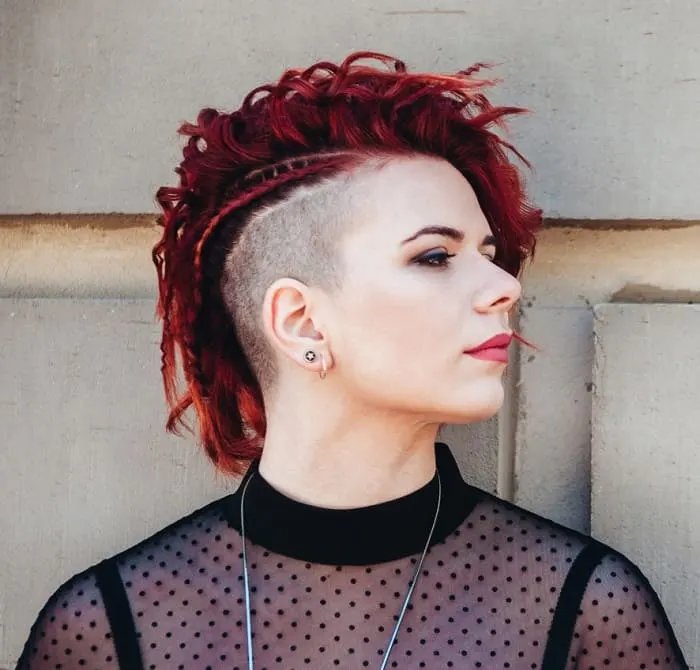 Can't commit to either shaved hair or medium locks? Undercuts provide so much versatility, so you can rock both. Choose to shave your hair over the ear of your preferred side and let hair sweep over the other. Adding a braid detail can affirm that hair will stay swept over with ease.
3. High and Tight Braids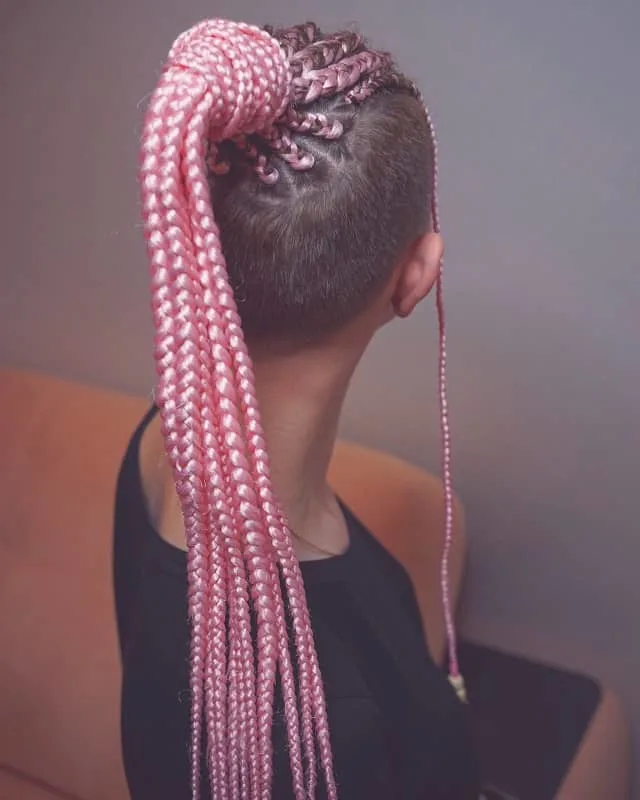 If your hair is buzzed but you're in the mood to rock braids, then you're in luck! All you need is a few inches of growth at the top of the head and shaved hair everywhere else. Find braids in your favorite color and use them for a cool feed in style.
4. Sleek Nape Undercut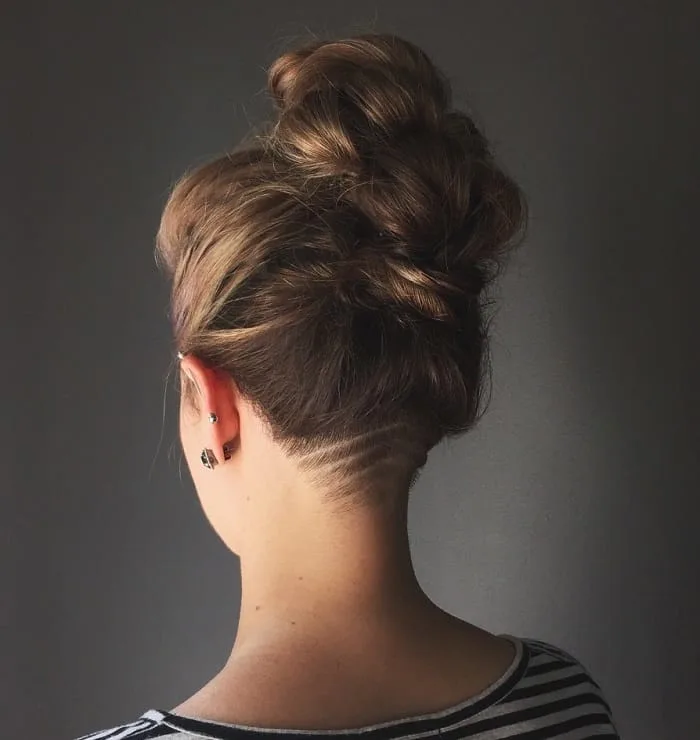 This hairstyle is like a special little secret that can only be revealed when your hair is up. With a look like this, your hair can be kept at any length, even super long. Ask your stylist for a cool nape detail that may even incorporate fresh lines.
5. Half Undercut with Ponytail
We love undercuts because they can be as creative as you are. Why not focus the shaved portion solely to one side of your hair? You can even wear a ponytail if your hair is medium or long.
6. Triangular Undercut with Space Buns
Even young girls may want to try medium hair with undercut. Why not go for a triangular shape at the back of the head in a fun color? This style makes rocking space buns or double ponytails and pigtails a total breeze. It's perfect for the sporty girl.
7. Spiky Texture
Adding interesting details will boost a thin hairstyle with an undercut. Wispy or spiky texture creates volume and energy where hair is lacking while incredible details shaved into the scalp draw the eye in and intrigue.
8. Sweeping Ombre Braids
You're going to want to pin your hair back at some point, so why not use a shaved portion to help with that naturally? Shave hair from the top of the forehead down to the sideburns and just behind the ear for a little dynamism. This look is easy on braids, too.
9. Face-framing Curls
Let's face it, undercuts are edgy. But what if you're feeling soft or sweet? Bring the two pieces of hair that surround the face forward and curl them with a curling iron or rod. Thick braids can feed out of this style so that they fall over shaved temples, so no one forgets that you're also a cool chick!
10. Dark Roots
A punk short hairstyle for women. Dark roots look super cool with light blonde or even caramel blonde hair. Shaved details only further accentuate this incredible energy. Ask your stylist to cut hair short and rounded on the opposite side for a touch of softness.
11. Short Dark Red Hair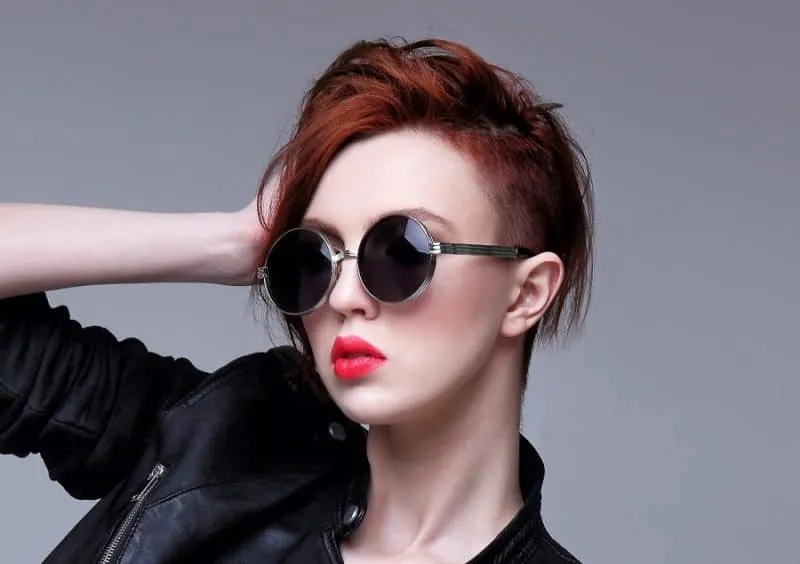 If you're in the mood for some dark, edgy vibes, then going for a dark red tone on your undercut is a great choice. This shade goes with anything.
The hairdo itself is very short, with the sides shaved down but not completely to stubble. The hair on top is almost chin-length on the right, but it only comes down to the ear at the back.
12. Pink and Brown Spiky Locks
If you're in the mood for something more punk, then adding some spikes can really help you achieve that look. The sides here are very thin and brown, but the spikes are a pastel pink tone that will captivate everyone every time you walk by.
This pairs well with bold makeup looks and leather jackets, and it wouldn't look out of place at a rock festival.
13. Natural Red Long Locks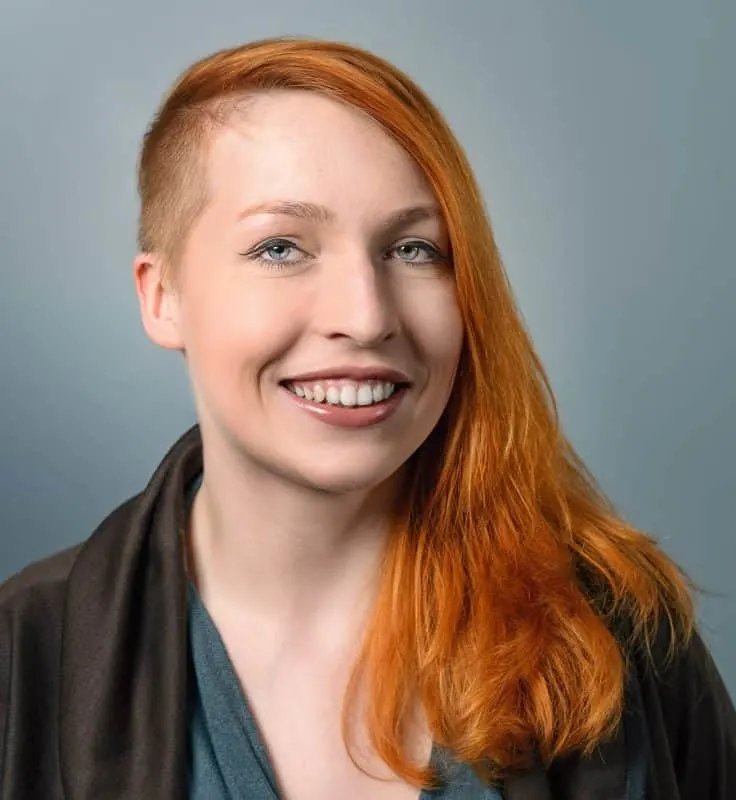 Here's one of the longer and more natural styles we talked about. This one doesn't require you to dye your hair, and it's great if you're a natural redhead. These long locks fall down over one shoulder, leaving one side shaved down to stubble.
14. Short Blue Hair with Shaved Side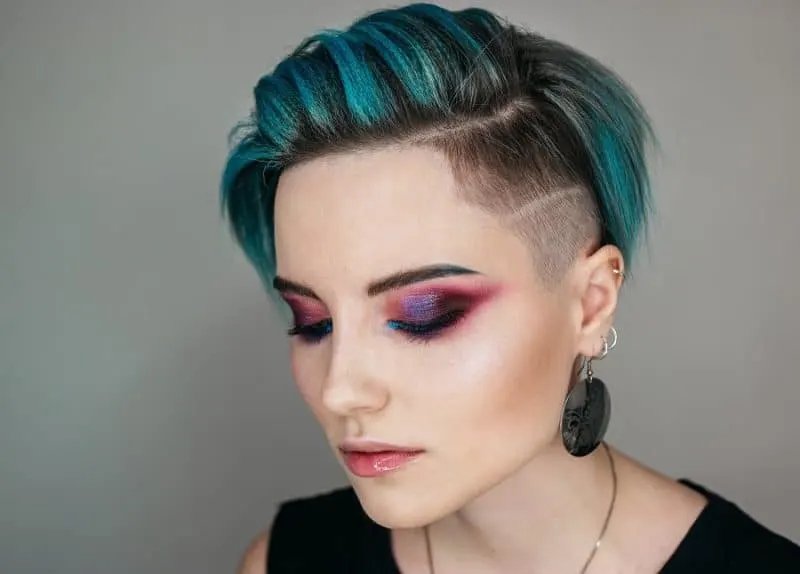 The same old hairstyles can be boring. This undercut is blue and dark brown to shape things up. The strands are crimped, and there's a fade on the side with a hard line shaved into it. This definitely captures the dark and edgy vibe you're going for.
15. Funky Mohawk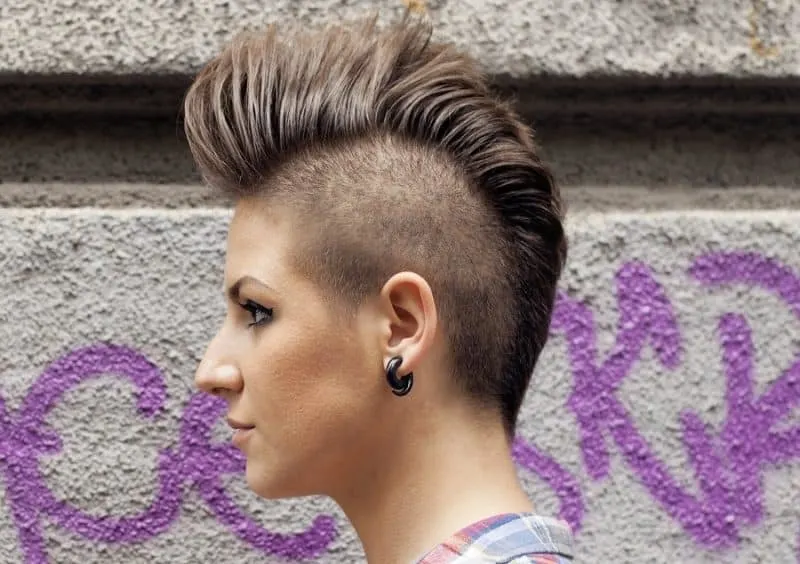 Mohawks are definitely a fashionable look for women who want to have an undercut. This one is very tall and longer at the front than it is at the back. The tresses are soft and sleek as they're styled high, with the sides barely more than stubble.
16. Hidden Geometrical Undercut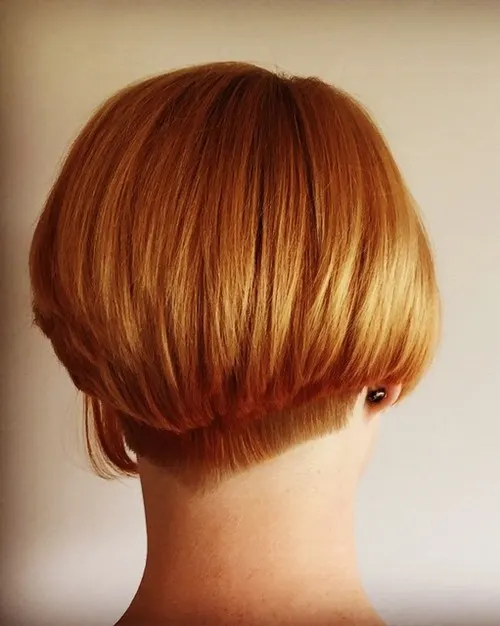 This is another variety of a subtle undercut. In fact this one doesn't require any drastic changes. All you need to do is shave just a small part of the hair on the back of your neck and have the rest of it neatly cascade down to reveal the geometrical shave. This is a very neat look.
17. Side Swept Undercut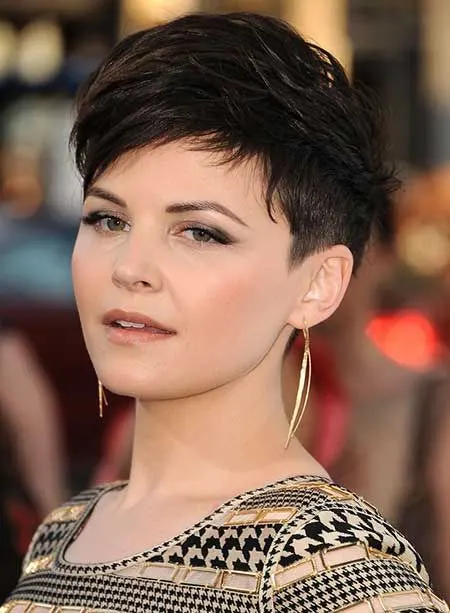 This is one of the more famous women undercuts out there. In fact, it looks more like a pixie than an undercut. All depends on how short the back part is. A little scared of trying an outright undercut? Go for this side swept style first. Maybe it will motivate you to go further.
18. Pompadour + Undercut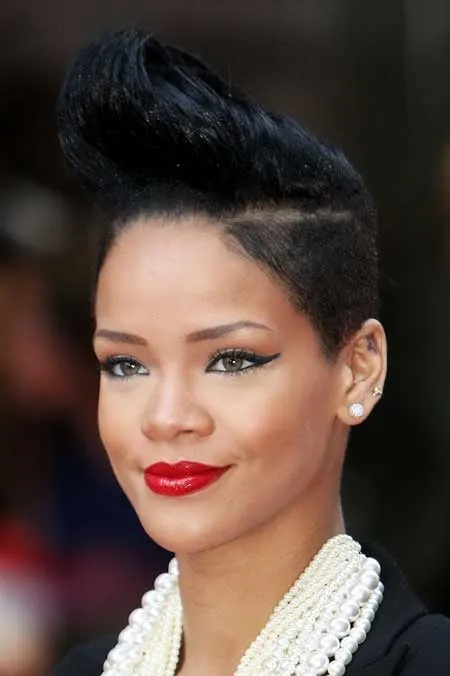 Want to turn some heads and have a lot of time to get it done? Go for the pompadour. This is a variation of a mohawk hairstyle. All you will need to do is properly style the top part of your hair into a creative pompadour. Make them all envy you!
19. Long and Subtle
Undercut hairstyle doesn't necessarily mean short hair. Side undercuts can easily be created without cutting your long locks. In fact, long undercuts are rare, so if your hair is long, it is even easier to make a statement.
20. Creative undercut with blunt bangs
Make the undercut look special by making it seem like there is no undercut at all. Sounds complicated? It isn't. Shave the back on your head while leaving the top part and the bangs looking like they did before. This low-maintenance cut looks special without any styling.
21. Long and braided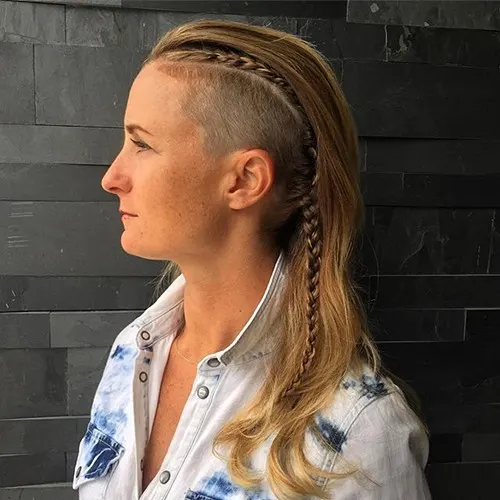 You started out with a subtle undercut but want to go further? Shave the sides as though you are planning to make a mohawk, but leave the unshaved part long enough to make creative braids. The braids will be outlining the undercut and making it even more fabulous.
22. Volume on top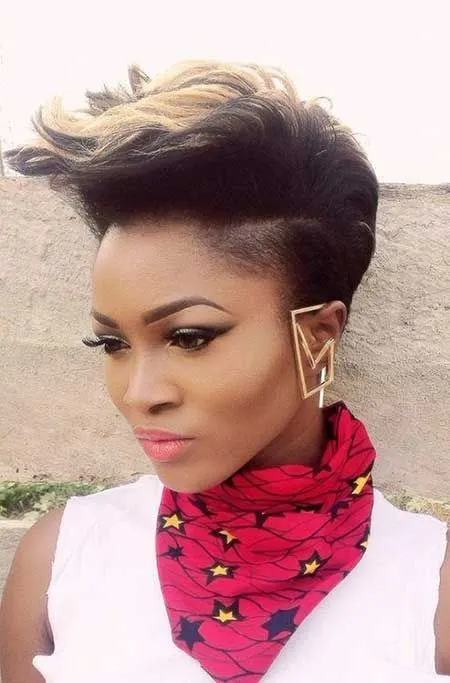 If your hair is thick, the undercut will look great if you leave a lot of volume on top. Such an undercut hairstyle looks very natural and doesn't seem as though it is a drastic style statement. This style will fit any woman out there regardless of her age or occupation.
23. Fohawk + Undercut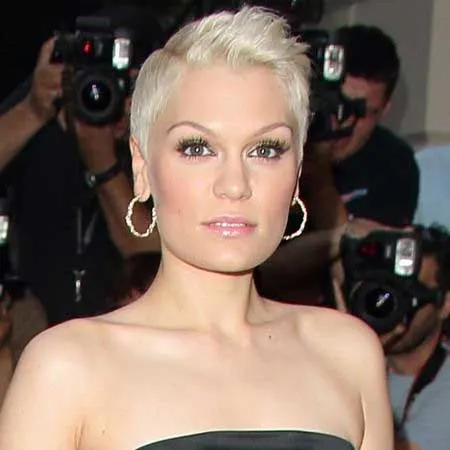 Fohawks are quite popular and can be a great start for any woman who is thinking about getting an undercut. Start by cutting your hair short on the sides and leaving it long on top. The shorter you go, the better it will look.
24. Comb over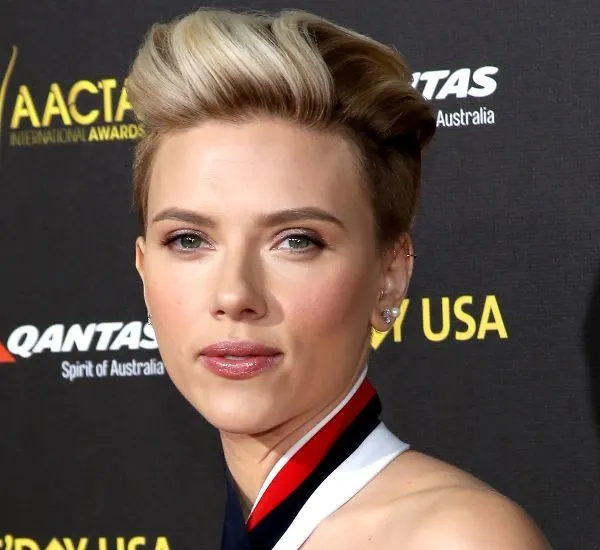 A comb over is a great way to style the hair on top while the rest is shaved or cut very short to make a great undercut hairstyle. Highlighting the comb over is a another wonderful idea. You can style the comb over any way you like.
25. Platinum blond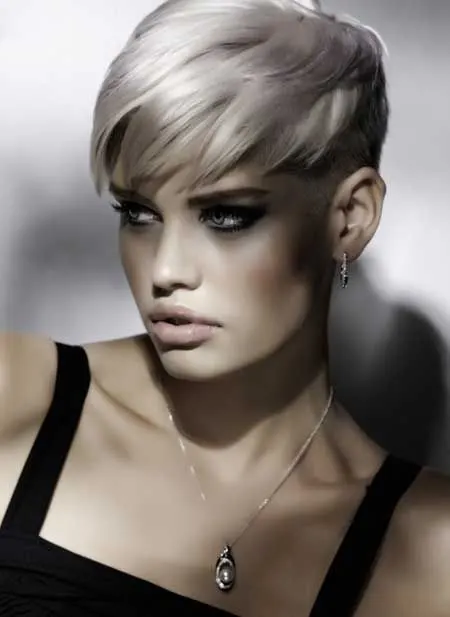 If doing an undercut is not enough for you, pick a good color to go with it. Platinum blond will look amazing with any standard undercut hairstyle and will allow you to get an amazing look. To make this undercut look even better, let your own darker hair grow out a little in the back.
26. Long and Curly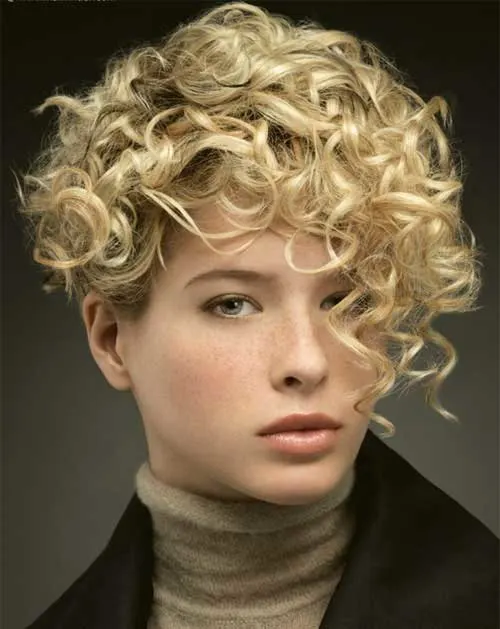 Go for the contrasts. If you make a proper classic undercut on the back of your head, make a voluminous and curly style in front. This contrast will look extremely good and will require no maintenance expect for proper brushing. If your hair isn't curly, get a perm!
27. Short Bob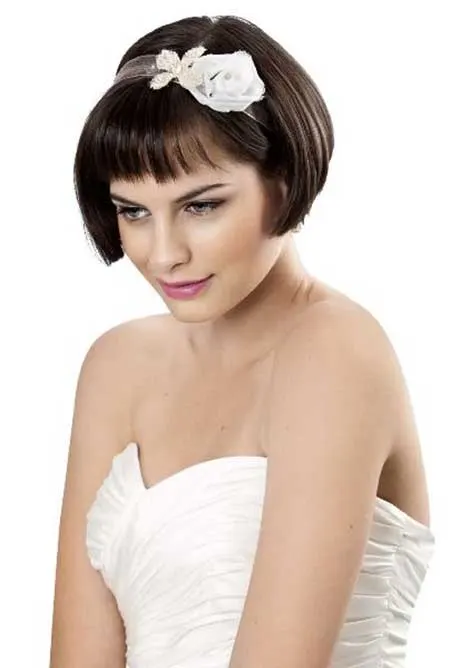 This is another subtle undercut, which is absolutely invisible from the front. In the front we have a pretty standard good girl bob with neat bangs, while in the back we see an amazing short undercut. A great mix!
28. Undercut With Art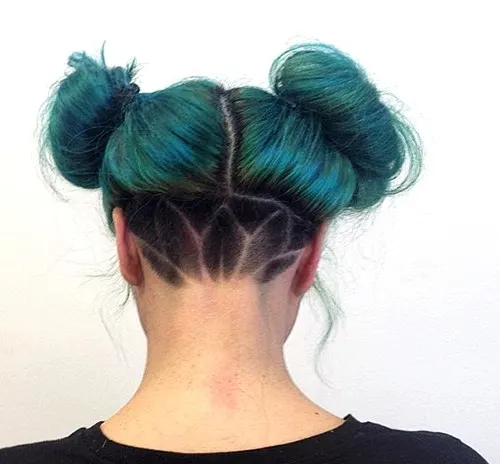 Undercut hairstyle for girls usually means shaved hair. And shaved hair means art! If your stylist is a real guru, he or she can make wonderful designs on the shaved part of your head. It can be anything from flowers to a self portrait. Give it a try and shock the world!
29. Spunky Babe
This is an undercut hairstyle for a brave girl. A proper shaving must be done in the back. Sides are left very short (and maybe some art included) and some more strands are left near the shaved part to make an impression of hair in the back. This style is complicated, so make sure to find the right barber.
30. The classics
This is a classical undercut hairstyle for women. The back of the head is slightly shaved just enough to create an undercut look, while the rest of the hair is made into a short bob. Bangs are a must!
31. The real deal
This is an undercut which will really make you a star. If you are ready for loads of attention, you can go for this outrageous style. In order to achieve the look, you'd need to shave most of your hair off and leave just a bit on the vertex to experiment with.
32. Colorful Bangs
Play around with the colors of your undercut. You can use the most outrageous ones to create a contrast (as shown on the picture) or go for more classical options. In any case dyeing the lower part of the hairstyle differently from the top part is a great way to go.
33. Lateral comb over
Lateral comb overs look great with undercuts. Leave the hair on top long enough to cover one side of your head and comb it over to create a great disconnected look. Add some asymmetry to make this style seem even better.
34. Afro spike
African hair spirals can look great with an undercut. Leave the hair long enough to create a high spike and lift it up with some hair gel. Keep the rest of the hair shaved to make the undercut look as classical as possible.
35. Partial Undercut
This undercut is achieved by shaving the hair just on one side of the head while leaving the rest quite long, but not long enough to cover the shaved part. The rest of the head is fully covered with hair, so from one side this hairstyle looks absolutely standard, while the other side reveals a creative undercut.
36. Asymmetrical Bob
A bob hairstyle is a classic look but you can change it up to make an eye-catching different style. Undercut your hair at one side and then flick the rest of your hair over to the other side using an extreme side parting. Color your undercut a contrasting shade to make the style stand out even more.
37. Voluminous Sweep Over
You can get great volume in your style by brushing upwards and over, coming straight from the roots. The contrast between the shortness of the undercut and the length of the rest of your hair can help to give the impression of even more volume in your hair.
38. Greaser Style
In this style, the hair is undercut around the sides and the back. Only the top central section of the hair is left long. Pay homage to the greaser style of the 1950's by using a lot of gel style and hold this section of the hair. Greaser guys are particularly fond of rolling styles.
39. Hair-Raising Style
The main feature of this style is the need for upwards volume. Undercut the back and sides whilst leaving the central section longer. With lots of styling gel on your hands, pull your hair upwards from the roots. Distress the style by running your hands back and forth through your hair in different directions.
40. Purple Ombre
A subtle undercut at one side of your hair looks great and can easily be covered up if you have a longer style. Bleach the tips of your hair and then add a purple-grey color to your style. Allow the purple to merge into the black in an ombre fashion.
41. Long Crop
A floppy crop which stops just above your ears is a very fashionable hairstyle and it is known for being very easy to maintain. Take your style to another level by shaving part of the side of your hair in homage to Miley. Blonde tips with a dark base style provide the perfect contrast.
42. Rolled Pomp
A rolled pompadour style is a pretty cool choice if you have an undercut, especially if you have contrasting highlights and lowlights in your hair. Bring sections of your hair up from either side and roll it over a barrel brush to create a floppy rolling pompadour style down the center of your head.
43. Black and White
Show off the two sides of your personality by wearing your hair in a black and "white" style. The distinction between the two areas should be very clear-cut. The color combination looks fantastic in this quiffed fohawk style. Roll the front of your fringe upwards and backward to create the trademark quiff.
44. Sunburst Mohawk
This mohawk style shows off an amazing way of using different colors in your hair. Shave most of the sides of your hair to leave some longer sections in the center. Colour the underside brown or red, but leave the very top layers blonde. When you gel your hair up, style the brown sections to look like arching sunbeams.
45. Tribal Art
A skilled stylist will be able to shave any pattern that you want into your hair. Tribal styles of art are a very popular choice for the shaven undercut. Hair art is kind of like getting a tattoo to show off your style, but hair art is less permanent. You can easily shave the whole area if you are bored with your look.
46. Wet Look Spikes
You will need a lot of gel and styling product to keep a hairstyle like this in place. Choose a styling product which is specifically designed to enhance a wet look style. If you are struggling to get the right product for your needs, you might have to look in the men's section of the store.
47. Soft Curls with an Undercut
Natalie Dormer is really rocking this glamourous undercut style. Large soft waves can be achieved by curling your hair with heated rollers and then brushing through the curls without using any hairspray. The undercut gives this feminine style a cool edge.
48. Tattoos
If you are brave enough to get tattoos on your scalp then you will want to show them off. Undercut your hair at one side, so that the designs are clearly visible. You can easily cover the tattoos up again by sweeping your hair back over or waiting for your undercut to grow out.
49. Androgynous Beauty
Androgynous styles are meant to straddle the line between masculine and feminine. This style could look cool on a girl or a guy. At the moment, androgynous styles remain very popular in the world of high fashion, and many top models can be seen sporting these cuts.
50. Mohawk with High Pony
Mohawk styles normally only involve a narrow strip of hair down the center of the head, but this fantastic twist on the style is a little bit different. Leaving your hair long at the back of your scalp as well as down the center of your head will allow you to pull all of your hair up into a high ponytail style.
51. Baby Hair with a Sleek Fringe
Undercut hair does not always have to be stubble length. When it is trimmed to about a centimeter your hair will feel soft and downy like baby hair. Leave your fringe long and then straighten it into a beautiful sleek style with your straightening irons.
52. Undercut with Sleek Bangs
Undercut each side of your style so that your hair is longest down the center. Draw hair all of the way from the back of your head to create a super sleek style which will cover your forehead with heavy bangs. This futuristic style is completed with its funky purple coloring.
53. Pompadour and Braids
Mix a bunch of different styles together to create a totally unique look. Create a voluminous pompadour with your hair by clipping it in place at the back of your head and allowing the rest to flow down. Braid in small French braids at either side of your pomp.
54. Punky Orange
Reddy-Brown hair over a natural undercut creates a subtle punky style which will tell the world that you are a force to be reckoned with. Give your look a feminine edge by matching your lipstick to your hair color. An orangey-red color looks perfect on this model.
55. Afro Mohawk

Proudly show off your natural hair by styling it into a fantastic mohawk style. Undercut most of your hair so that the shape of your skull is clearly on show. Tease all of your remaining hair up into a fierce and proud afro hair mohawk.
56. Metallic Grey Hair Undercut
Undercut on bigger heads is possible if you're ready to leave the rest of your hair in luscious locks. This metallic grey combines an amazing undercut hairstyle for women to bring out the boldness of this look.
57. The Three Cut Undercut Hairstyle
This cut is seriously very creative. It gives a different length and texture at each distinct point. This kind of an undercut is called the three-layer cut which is definitely a must try.
58. The Short Straight And Formal Look
Kelly Osborne has always been giving us iconic looks for inspiration. This look is super chic as well as professional for work events. It's the kind of undercut hairstyle that will suit fuller and fatter faces more than anything.
59. Soft Mohawk Undercut
This haircut is very grunge and perfect for someone opting for a soft Mohawk with a larger undercut. If you want to try something different than a side shave, then this is what you go for.
60. Asymmetrical Bob With Under Shave
An asymmetrical bob is one of the most eclectically modern styles. To achieve this particular look, you must keep the hair in front of your face much longer. Your under shave should be done in a way that it leaves enough volume for your frontal bangs.
61. Undercut Pixie
This perfectly diagonal line undercut for women is superb for those who want a design without going overboard. This hairstyle is perfect for a professional and grunge-looking modern cut that only very confident personalities can carry.
62. Funky Layered Bob with an Undercut
This distinctive and funky layered bob is perfect for someone who's willing to go crazy. It creates a part where this is an undercut with straight hair falling downwards. Rest of the hair on the head is set with styling gel towards the front
63. Long Undercut For Women
For a gentler and more feminine haircut, we suggest you opt for these windswept locks to frame your face. You must also keep the undercut a little less shaved than normal or wait for it to grow out a little before you can achieve this effortless look.
64. Undercut With Long Dutch Braids
Undercuts don't necessarily have to be with short hair only, and this mermaid colored hair is proof of that. This wonderful Dutch braid and shaves undercut give off a very Viking look. It's perfect for fierce girls who can try something like this.
65. Platinum Blonde Hair with a Side-Cut
This platinum blonde look can be super attractive if done well. It's a very easy cut with sleek, sharp bangs falling to the face and a side cut that reaches the top of the head. Smaller and oval-shaped faces can carry this hairstyle off very well.
66. The Outgrown Undercut Look
Kristen Stewart is one of the celebrities that can be considered as undercuts and short hair icons. This look is basically a side shave that has outgrown. The hair in the front is kept long for volume.
67. Icy Purple Pixie Undercut
This is a super unique look. With over three different colors and an amazing pixie style, we suggest that you should consider rocking this undercut hairstyle asap. Start your shave from the side partitions of both the sides of the head.
68. Long Hair with a Coverable Undercut
Sometimes you have to cover your undercuts. As long as you leave your hair long, and have enough volume that shouldn't be a big problem anyway. That's where this perfect hairstyle comes in that can double as sleek straight hair hiding a lovely style beneath.
69. Aggressive Bob with Undercut
This multicolored bob is not for the faint-hearted. If you're trying something like this out make sure you can carry it well too. Achieving this aggressive undercut pixie is pretty easy when done professionally.
70. Edgy Undercut With Pink Hair
This amazing cut is nothing but the work of the right hair colors and undercut design. The 'v' cut on the undercut is especially booming and will look super trendy with a funky and bright hair color like that.
71. Raddest Undercut Ever
Short hair can be the best hair of your life when done well. This rad look is out there, bold and different. Make sure you know what to do when it starts growing. However, this cut can be rocked by all kinds of grunge or biker girls.
72. Electric Blue Hair with Undercut
Electric blue and grey hair are always trendy. They go very well over black hair. It's a grungy combination in itself, but when paired with a long undercut hairstyle for women and design it is truly stunning on anyone. Make sure to leave enough volume to create braids and styles like these.
73. Undercut With Strawberry Blonde Pixie
Super stylish and easy to achieve this look has it all. Keep your shaved portion a lighter shade like platinum blonde and leave the longer strands in pretty colors like these.
74. Chin Length Bob with Subtle Undercut
Undercuts are awesome, but a lot of women are afraid to try it out, especially for the first time. This kind of cut makes it easier to commit to an undercut to rock. It gives off an elegant yet edgy look.
75. Half Shaved Side Pixie Cut
This wonderful cut is perfect for fuller faces. If you have voluminous blonde hair that is naturally straight and shiny, then this cut can be super easy for you to maintain.
76. Distinct Layered Pixie with Side Shave
This two-part pixie and side shave is of utmost beauty when done by a professional. The silver of the hair compliments the long brown undercut for women. That undercut leads to a solid side shave.
77. Purple Mohawk and Side Shave
These kinds of Mohawk are amazing for full round faces. You must make sure to keep the side hair longer than generally kept when a side shave is done. The metallic purple is a unique color which adds on the depths of this hairstyle.
78. Bowl Cut Hair with a Side Shave
A bowl cut is a great choice to have if you're feeling adventurous as a boy. It's an even greater choice as a girl or woman. The shave around the head and the vertical line design gives the hairstyle something more edgy and adultlike.
79. Space Bun with Multicolored Hidden Undercut
Space buns meet multicolor meets and undercut. There's just so much going on this undercut hairstyle! To achieve this cute look all you have to do is have a hidden undercut at the nape of your neck. Make it multicolored, and you wear the rest of your hair in cute space buns.
80. Undercut With Silver-White Hair
This platinum blonde look with a side shaves and undercut one of the biggest trends in the industry right now. A trend rocked by many celebrities. It is easy to see why people love this cut so much. It gives a lot of definition to slim faces and can be stunning when worn correctly.
81. Simple Bob with Undercut
The beauty of this look is in its side shave. It's a fading shave leaving next to no hair near the ears. The rest of the hair on the head is pulled back beautifully.
82. Undercut Design with Fox
This hidden undercut for women is original and unique. The geometric wolf design is not just easily recognizable but also looks eclectic and super amazing. You can choose drawing of other geometric animals too.
83. Pastel Unicorn Hair with Undercuts
This is a one of a kind unique cut for women with voluminous hair. To achieve this look, every section will be colored first and then cut into the desired shapes and lengths to create this whole look.
84. Iconic Miley Cyrus Style
When Miley first came out with this style, we were surprised. But soon, we grew to love every shaved style of hers. The tapering shave on the sides intensifies this particular white blonde moment.
85. Grey Side Design Hair
Metallic grey is a super cool look. Adding a side shave of this quality with two lines can be a subtle but amazing effect. This undercut hairstyle for women is bold and should be a reflection of your personality.
86. Mohawk + Undercut
The mohawk is probably one of the most amazing undercut hairstyles for women. No one expects a woman to sport such a haircut, so it is bound to turn some heads, which will make any girl feel special. Mohawks can be styled differently depending on the amount of time you are ready to spend on them.
87. Spikes and asymmetrical bangs
Spikes always look great with an undercut hairstyle. Long asymmetrical bangs do a great job of outlining this special hairstyle while leaving you some hair to experiment with. You can go for side swept or blunt bangs as well.
88. Blonde highlights With An Undercut
Undercuts look great when the shaved part is darker than the rest of the hair. Leave the shaved back part to have your natural color and dye the top part blond. You will get a great hairstyle, which is low in maintenance.
89. Creative Curls
If you are going for shaving off part of your hair, it means there are many ways you can deal with the other part. If your hair is curly, leave it as it is in the front, while making an undercut in the back. Add some braids and highlights to make the undercut even more special.
90. Subtle Undercut
This type of undercut hairstyle is the most popular nowadays. The great part about it is that you can cover the shaved part with your hair. This means that if you don't want to flaunt it, you don't have to. The subtle undercut is a great way to have two absolutely different hairstyles at once.
Tips for Choosing the Right Undercut Hairstyle
First and foremost, the undercut style that you choose should emulate your style. This look is all about expression, so make sure that yours portrays who you want to be.
Next, working with your hair type and face shape is essential for finding the look that suits you best. An undercut that shaves half of your head and not the other may be fine for some babes, but if you have thin hair, it is probably not the look for you. On the contrary, a high and tight style for thin hair may be just the thing to conceal your lack of locks.
As for your face shape, you always want your undercut style to accentuate your best features and slim the appearance of your face, whether your hair is cut short or long. If you're having trouble determining if a style will work for you, consult your stylist or someone you trust beforehand.
We hope that now you have a better idea about an undercut and are ready to try one of them. Most of the options we are offering here are quite low-maintenance and will look great on girls with any hair and face type. Undercut hairstyles are fun! Give one a chance.