Undercut hairstyles are very popular among men, however, they can look just as good on women. Many girls go for undercuts and never regret it since this hairstyle creates a special and unique look regardless of the way you make it.
There are many different approaches to undercut hairstyles for women. Some are more obvious than others and some can be called outrageous. Whatever the approach, the result is surely unbelievable and will be drawing all the attention.
Amazing Women Undercut Hairstyle Ideas
If you are ready to make an undercut but are not exactly sure which one to choose, you can take a look at the 75 different options we found for you.
Spend some time picking the right undercut hairstyle for yourself and give it a try. If you are not ready for serious changes, you can go for the more subtle options. But if you really want to shock the world, choose the more obvious hairstyles.
Don't worry, you won't regret your decision since a professionally done undercut is bound to look really special. Don't try making an undercut at home. No matter how easy a hairstyle looks, it is better to get it done by a professional stylist. Below are some of the most attractive women's undercut haircuts and hairstyles to rock.
1. Mohawk
The mohawk is probably one of the most amazing undercut hairstyles for women. No one expects a woman to sport such a haircut, so it is bound to turn some heads, which will make any girl feel special. Mohawks can be styled differently depending on the amount of time you are ready to spend on them.
Trendiest short hairstyles for women to try in 2020
2. Spikes and asymmetrical bangs
Spikes always look great with an undercut hairstyle. Long asymmetrical bangs do a great job of outlining this special hairstyle while leaving you some hair to experiment with. You can go for side swept or blunt bangs as well.
3. Blond highlights
Undercuts look great when the shaved part is darker than the rest of the hair. Leave the shaved back part to have your natural color and dye the top part blond. You will get a great hairstyle, which is low in maintenance.
4. Creative curls
If you are going for shaving off part of your hair, it means there are many ways you can deal with the other part. If your hair is curly, leave it as it is in the front, while making an undercut in the back. Add some braids and highlights to make the undercut even more special.
Wanna try a new undercut? Try this!
5. Subtle undercut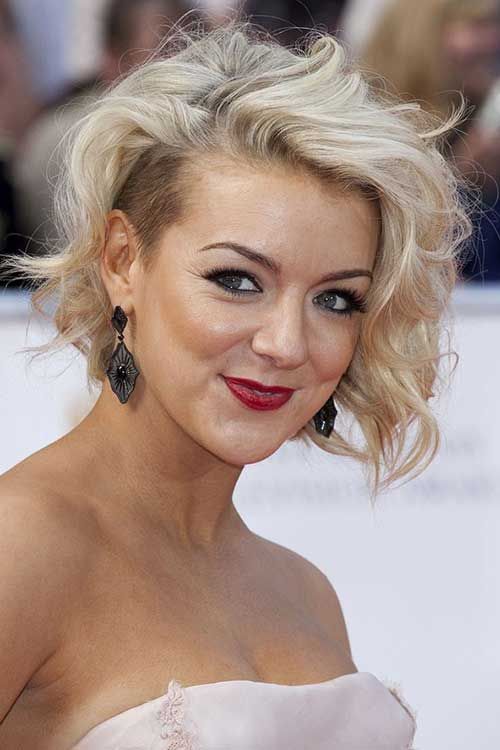 This type of undercut hairstyle is the most popular nowadays. The great part about it is that you can cover the shaved part with your hair. This means that if you don't want to flaunt it, you don't have to. The subtle undercut is a great way to have two absolutely different hairstyles at once.