Over the years, several hairstyles have come and gone. Some have been revamped by combining two or three hairstyles just like the quiff whereas some have just been forgotten. The quiff hairstyle has been developed over the years and is the perfect combination of 1950s women's pompadour and flat top styles and the mohawk.
Ideally, a quiff hairstyle is created by shaving the hair on both sides and creating an up-swept plume in the center. As the popularity of this hairstyle grew, hairstylists came up with different variations to rock this look.
Classy Quiff Hairstyles for Women
We have curated and created this list of women's ten best quiff hairstyles. These quiff hairstyles add a lot of sass and edginess to your overall look as well as personality. If you are looking for a quiff hairstyle, we are sure you will find your inspiration here!
1. A Unique Quiff with Long Hair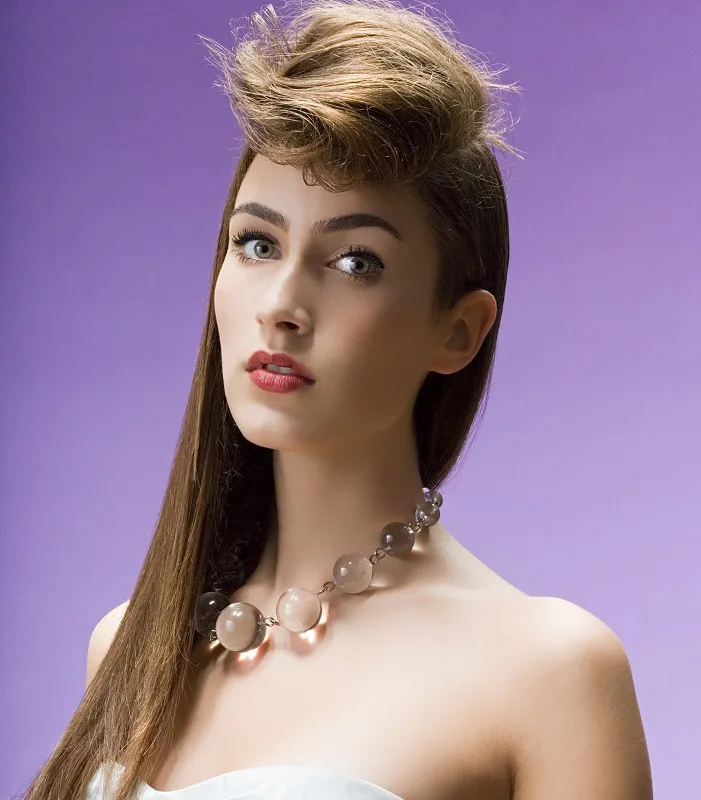 When we talk about quiff hairstyles for women, we typically imagine a short hairstyle with sides shaved and upswept hair in the middle. If you want to stand apart from the usual quiff hairstyle, we recommend you try this long hair variation that looks elegant as well as slightly quirky.
2. Short Swept Up Quiff
If you have really short hair and are looking for a stylish and low maintenance short hairstyle, try this uber-cool quiff hairstyle where the hair from all sides is swept up, creating an illusion of tiny peaks. This is an easy-to-maintain hairstyle which can be created within a couple of minutes.
3. High Quiff Hairstyle
If you love to experiment and are not afraid of sporting an edgy and head-turning hairstyle, this high quiff hairstyle is the perfect style for you!
As you can see, to achieve this look, you need to completely shave off the hair from both the sides and just style your quiff as high as possible. Make sure to use a hairspray to keep it in place all day.
4. The Sleek and Stylish Quiff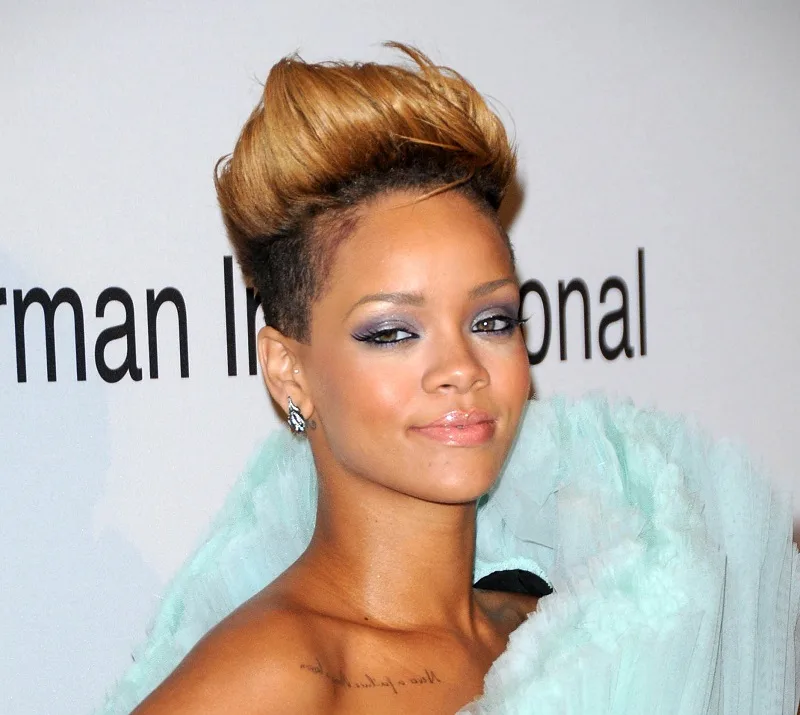 Here is a bold and sexy quiff look that you must try out the next time you are partying with your friends! This sleek short hair suits all face shapes and is a perfect combination of sexy, stylish, and elegant. Ensure that the sides are well shaved and the quiff is styled as sleek as possible.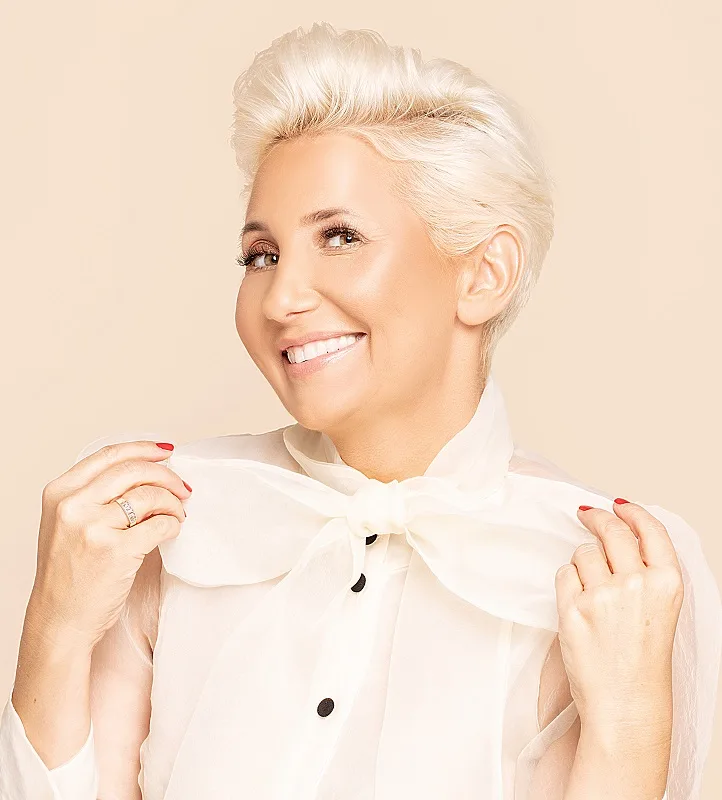 The quiff is an amazing hairstyle for women over 50 years, especially those who would love to experiment with their style. The hairstyle in the picture is a classic quiff hairstyle that suits old women with fine hair as well as thick hair. This is a very smart and elegant look which also gives off a fun and sassy vibe.
A colored quiff is surely going to grab some eyeballs! Here is a fun and stylish look that you can try out – a colored pale blue quiff. In this hairstyle, you can let the hair on the sides grow a bit so that you have a softer look rather than an edgy version of the quiff hairstyle.
7. Smooth and Rounded Quiff Hairstyle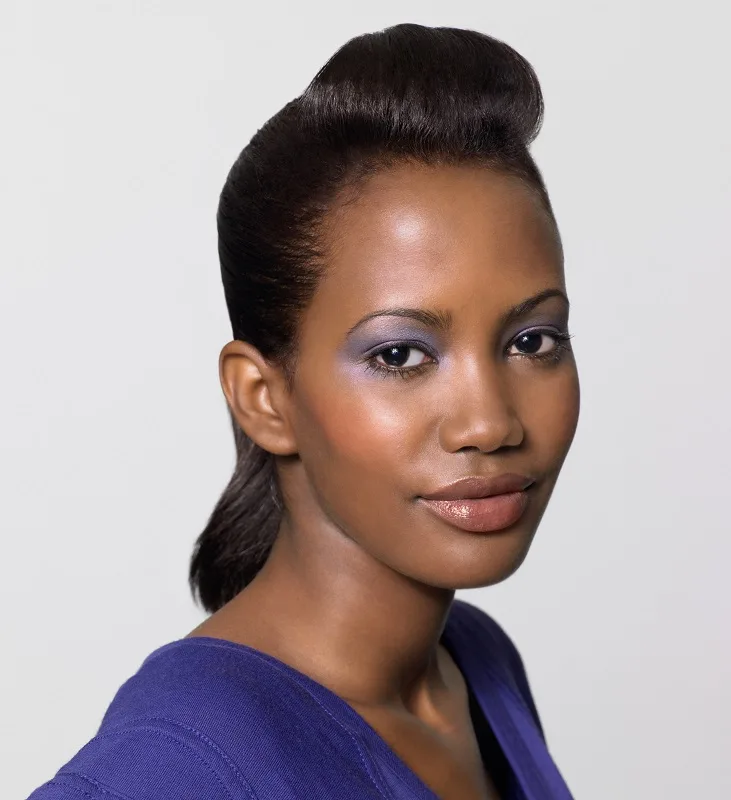 A quiff hairstyle does not mean that you can only have spiky edges. If you are looking for a softer look, you can take inspiration from this sleek look where the quiff has been swept back with a slight puff and the side hairs have also been combed back in a sleek fashion.
8. Retro Quiff Hairstyle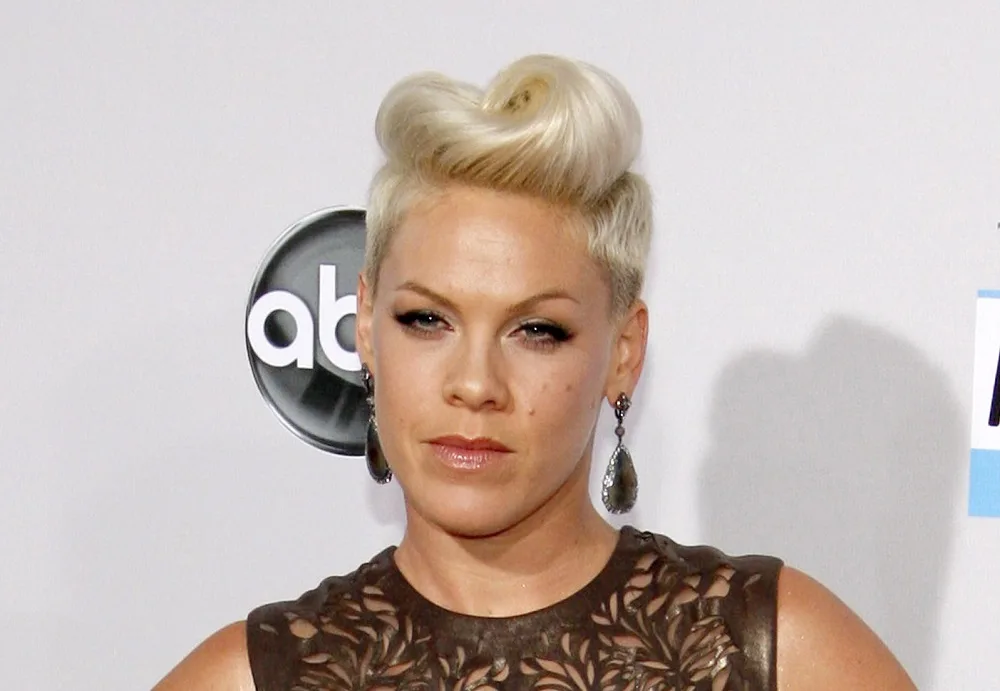 Retro looks are always in fashion, and this retro quiff hairstyle is one of the most stylish looks you can try! To make this quiff hairstyle, take the front section of your hair and make a half-French victory roll. This is a great look that can be sported at casual as well as formal events.
This short hairstyle with shaved sides is a striking look that is often sported by several celebrities as well. In this women's quiff hairstyle, the hair in the front is combed upwards as well as backwards to create peaky spikes. To make the hairstyle edgier, just shave the sides.
One of the best ways to spice up your quiff hairstyle is to add some highlights, such as this look with pink highlights. This pop of pink also adds some volume, making it the perfect hairstyle for women with thin, fine hair.
We hope these quiff hairstyles we have compiled together for you inspire you to try out this quirky, edgy, and stylish hairstyle! Make sure you play around with style as per your liking and flaunt the one that best suits your personality.