Ringlet curls have been one of the main properties of beauty for ages. Long, beautiful and curly hair made men go crazy and women very envious. The secret to their popularity is simple. Such natural curls are very rare.
However, women came up with a way to make such hair very easy to sport. That's why nowadays you will often meet girls and women with ringlets.
This hairstyle is a must-have for special occasions, beauty pageants, and photoshoots. If you want to look beautiful and sure of yourself, you will definitely need curls to help you. Girls have been going out of their way to make them last by making perms and attaching hair extensions. The result is always different. So, if you are about to go curly, take a look at some options first.
Ringlet Curls Hairstyles
Want to look fabulous as though you just won a beauty pageant? Go for making ringlet curls! This is a perfect way to make your hair look fantastic without too much hassle. There are several ways to make them last longer and some of them are more damaging than others.
But there is no reason not to make such curls for a special occasion. They will stay intact until evening and will make you feel very sure of yourself. Ringlets are a perfect way to get some attention from men since they have been an integral part of beauty for centuries.
1. Ringlet Curls on Long Hair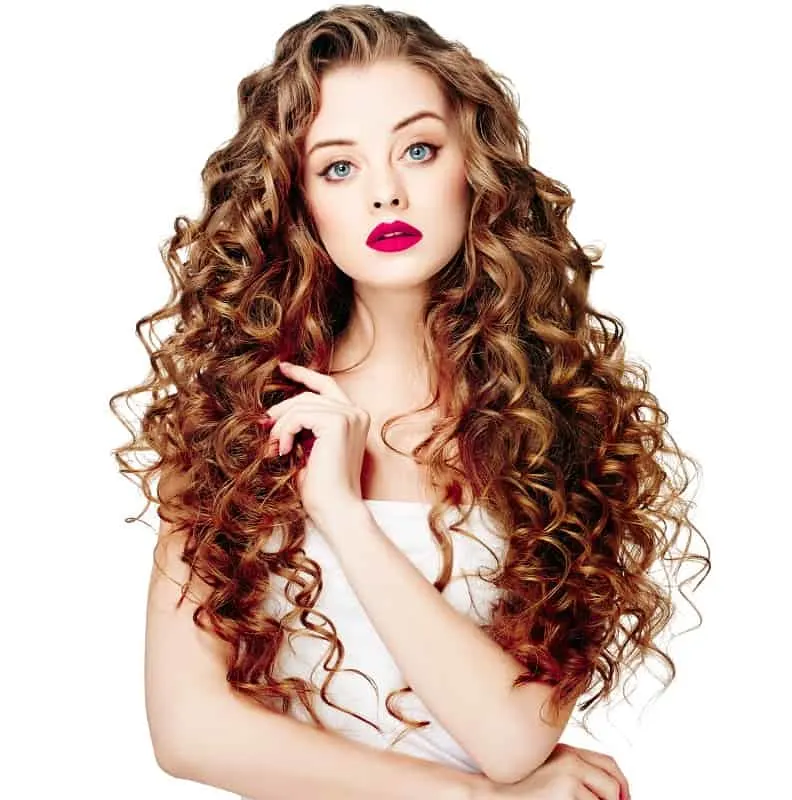 A medium size of ringlets on long hair makes it look full and thick. With a side or center part, this is one hairstyle that makes a stunning statement.
2. Brown Ringlet Curly Hair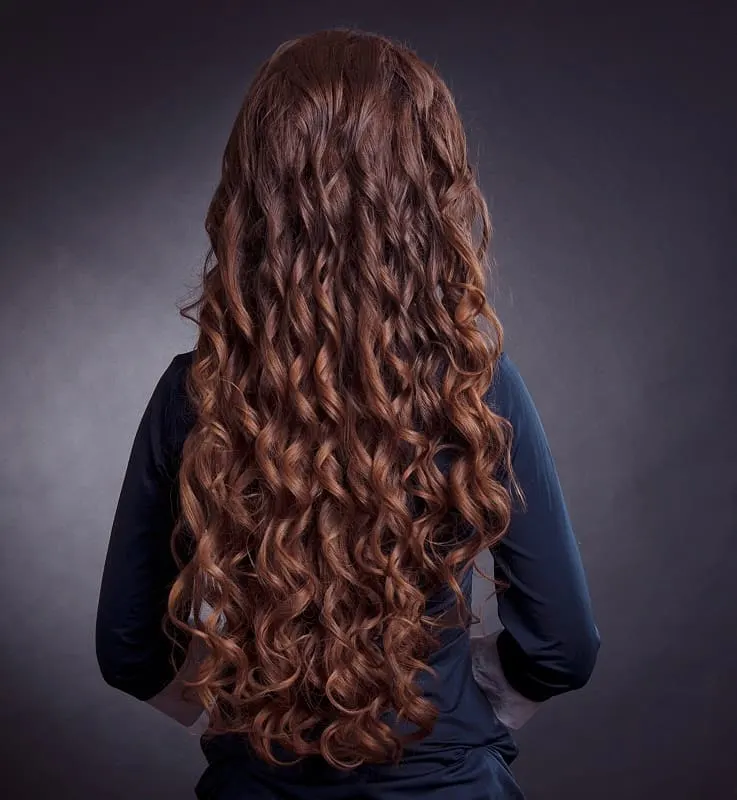 On this long hairstyle, the top couple inches of hair is mostly straight before spiraling into ringlets. Wear it down to be the star of the show or up for Rapunzel vibes.
3. Ringlet Curly Hair for Women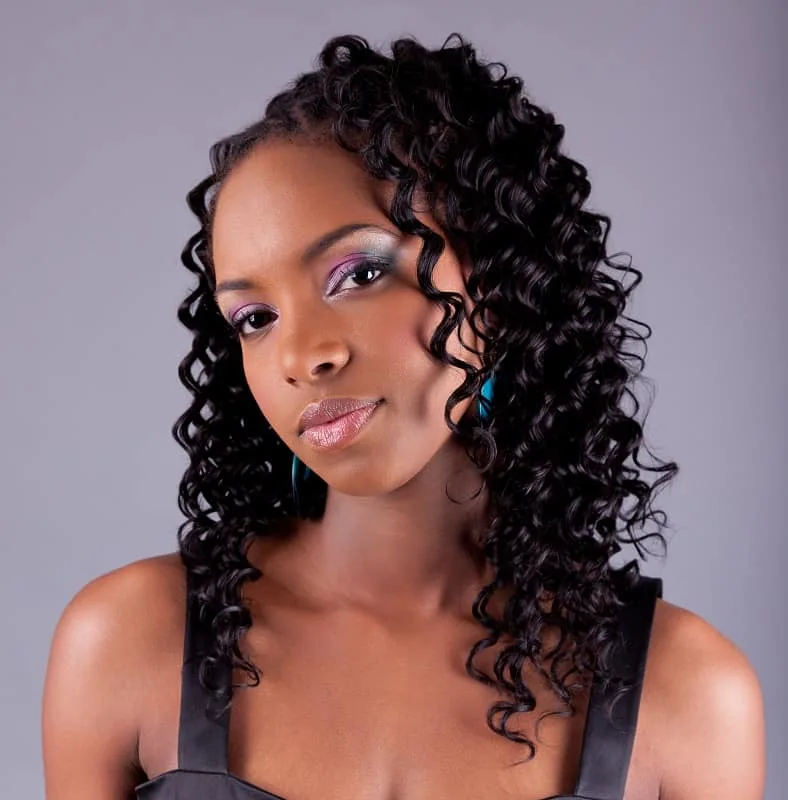 Wanting a shoulder-length look for your black hair? A ringlet hairstyle with a deep side part enhances volume and shines with shape.
4. Tight Ringlet Curls
To get these tight ringlets, use both a hair crimper tool and a curling iron to get a mix of ringlet shapes. You can also choose to straighten a few pieces for texture combination.
5. Short Ringlet Curly Hair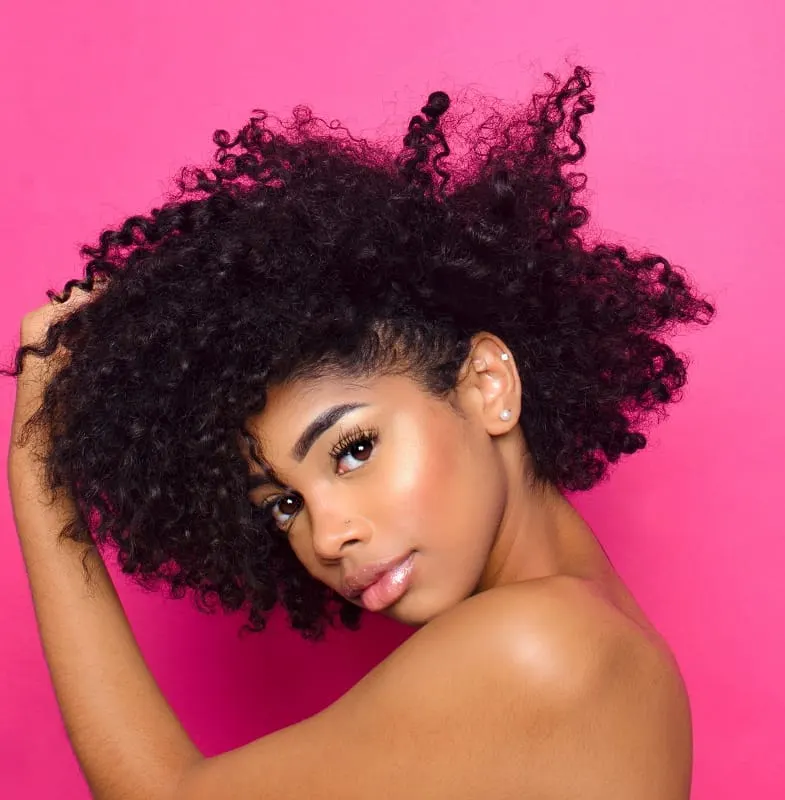 On natural black hair, tight ringlets give the hair shape and enviable volume. Leave it all one length or add in layers to define curls.
6. Ringlet Curled Fine Hair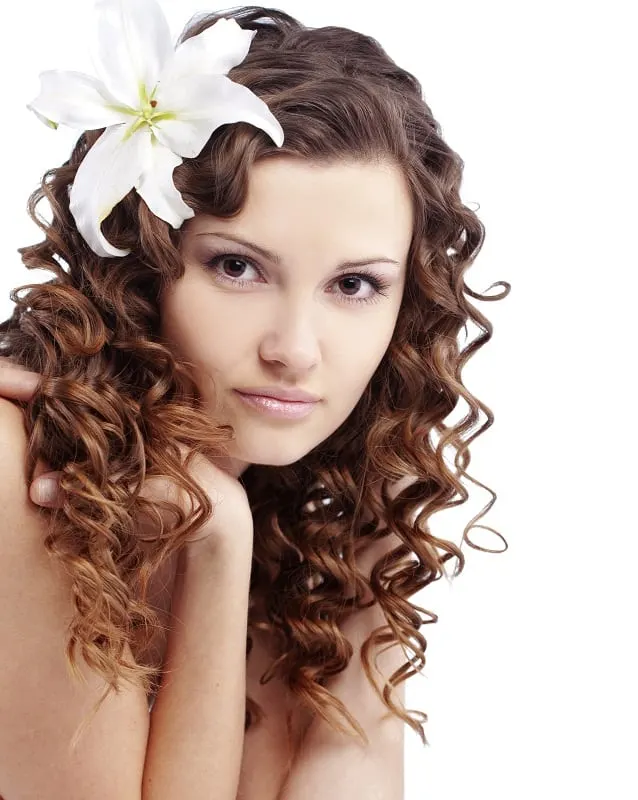 A side part switches up long hair ringlets. If you'd rather wear your hair down on your special day, pin in a statement flower and all eyes will be on you.
7. Ringlet Curls with Bangs
Tight ringlets are voluminous and more noticeable with caramel highlights on a short bob. A thick curled bang squares out the hairstyle and frames the face.
8. Ringlet Curly Hair for Prom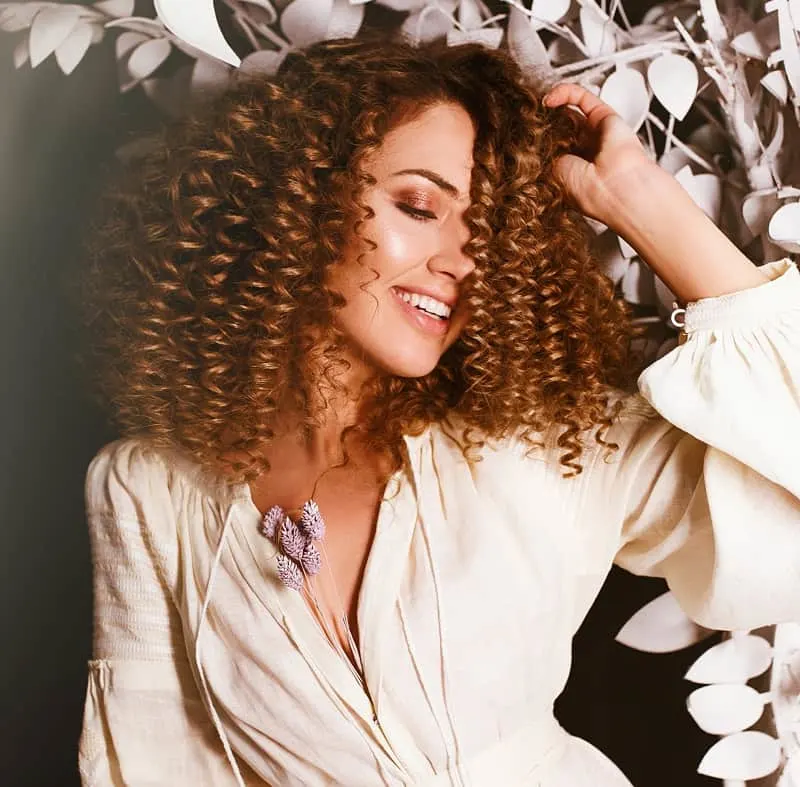 Many women choose to wear their hair up on prom night, but these tight ringlets on short hair prove a loose hairstyle is just as gorgeous.
9. Ringlet Curled Blonde Hair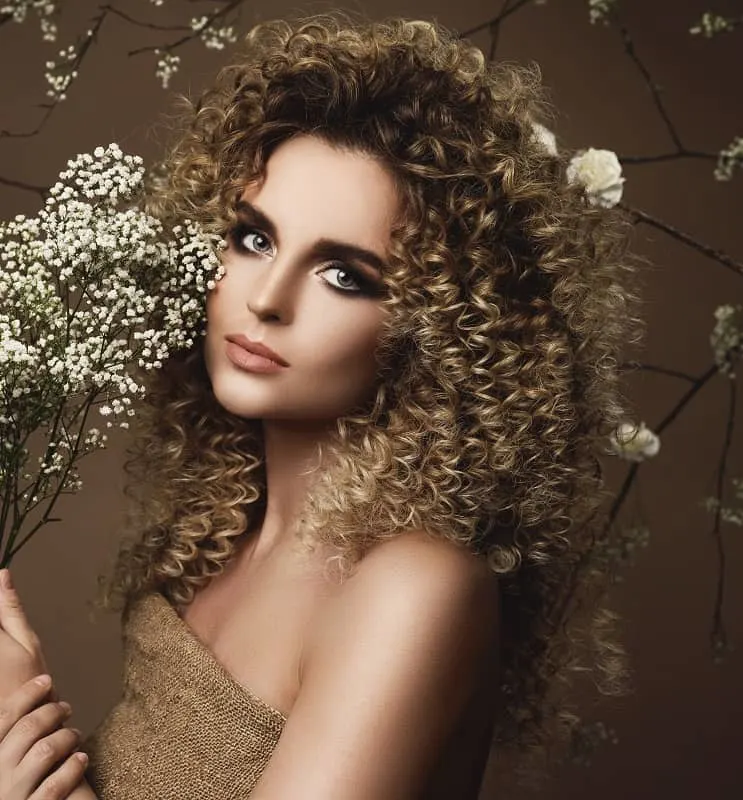 Liven up a brunette hair color with light blonde highlights to draw attention to ringlet hair. This style is layered for flattering shape and manageability.
10. Layered Ringlets
For older women wanting a short haircut with ringlets, layer them starting at the forehead to maximize their shape and complement your features.
11. Long and tight spirals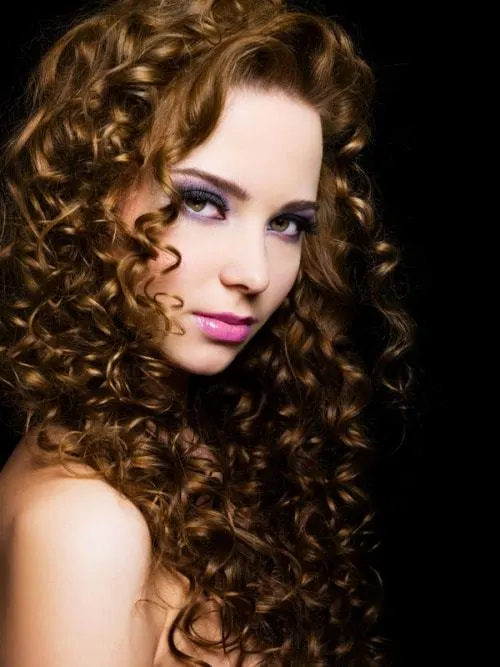 This hairstyle is perfect for a special occasion. Such curls are hard to create on your own, so they might need some professional attention. That's why you won't be making them on a regular basis. Try them out for a wedding or a photo shoot.
12. Smooth and beautiful
These ringlets don't start on top of your head, which makes them look smooth. Start curling your hair near your temples. This will make the hairstyle seem much neater. It will also feel more natural. Women with long hair usually don't have curls on top, since the rest of the mane is too heavy.
13. Side part
If you don't want your beautiful curls to be getting into your eyes, consider getting a side part. This will create a smooth and tidy look. Such appearance is perfect for women with medium length hair and a perm.
14. Wild and red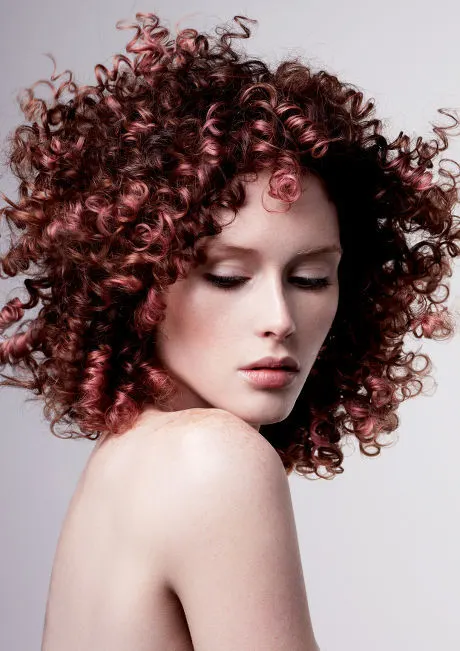 If your hair is short or medium-length, a great idea would be to go wild. Since the length will not allow you to make a perfect pageant style look, opt for the opposite. The wilderness is often very sexy and you are sure to love it.
15. Soft and incredible
This incredibly soft curls can easily be made on your own with a flat iron. The advantage of this hairstyle is that it won't fall apart as fast as the tight ringlet curls. Make sure not to start at the very top to create a natural look.
16. Straight bangs
Straight bangs do wonders for outlining your curls. This mix of two hairstyles is considered to be very popular nowadays. Keep your bangs blunt and straight and make the rest of your hair as curly as you wish. The result will be truly amazing.
17. The mix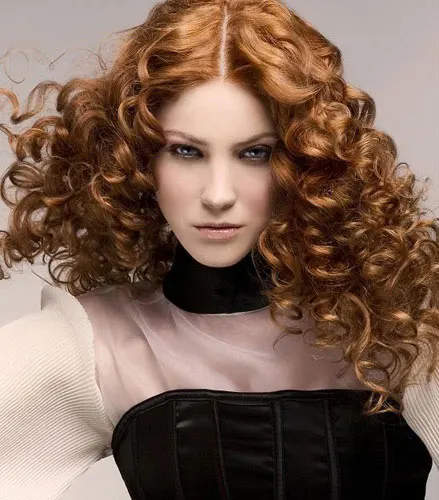 If you want to diversify your curls, you can make soft and large rings on top and small and tight ones at the bottom. This will look very special and help you keep the hairstyle intact longer. Make sure to use some hair spray to keep the top part neat.
18. Be natural
If your hair is naturally curly, there is no reason to do anything about it. Natural curls are a subject of envy for many people on this planet, so why ruin them? No reason to make them more or less curly, just let them be natural!
19. Short perm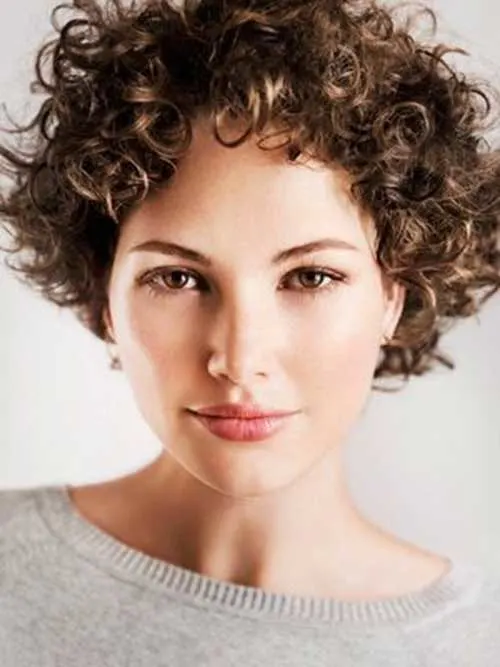 If you think that girls with short hair should forget about ringlet curls, you are very wrong. A perm will save the day! Short perms look amazing on oval and heart-shaped face types. They are also very easy to maintain.
20. Accessories
Curls look wonderful on their own. No doubt about it. But if you are about to make them for a special occasion, all you dream about is how they will stay neat throughout the day. This is where accessories come in. They will make your hairstyle look even more perfect, while keeping the curls in check.
21. Hair extensions
Even if your hair is naturally curly, you probably don't keep it very long. Hair extensions are a must for girls who are dreaming about long curly manes. They are easy to take care of and will create the most jaw-dropping look.
22. Occasional curls
If you want to look special, but don't want to spend too much time on curls, you can go for occasional curl hairstyle. This means that you will be curling just some strands of your hair. Such method will make your mane look voluminous with the least effort.
23. Fluffy and frizzy
Most girls go out of their way to deal with frizzy hair, while others like to flaunt it. Take a look at the photo. Doesn't the girl look stylish? While this might not be a good idea for an everyday look, this hairstyle will look great at a photo shoot.
24. Regal curls
When you watch old movies and look through 1 or 2 century old photos, you must be finding many curly hairstyles. While it was not as easy to create the curls as it is now, girls went out of their way to look beautiful. So, try a regal hairstyle for yourself.
25. Low ringlets
If your hair is naturally wavy, you can make it even more special by creating some neat low curls. Usually, wavy hair is quite hard to take care of and keep from being wild. Low ringlet will save the day.
Coolest trendy hairstyles for teenage girls
26. Creative curls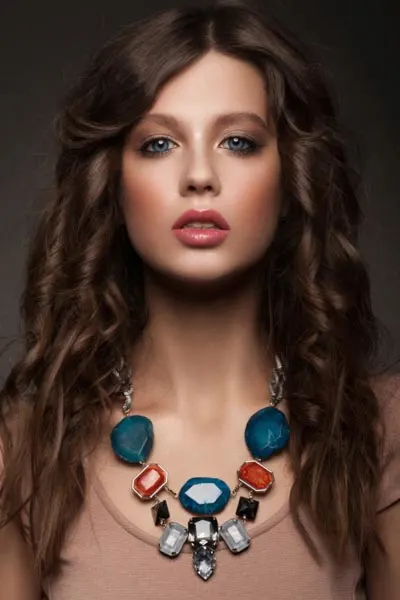 Tired of the classical curls? Get creative! You can curl your hair in the middle only, while leaving the top and the bottom parts straight. This will make a very special look, which will surely get you some male attention.
27. Permed and leveled
Your hair doesn't have to be all the same length in order to create amazing ringlet curls. In fact, a perm will look good on most haircuts. If you add some properly made highlights, your look will become even more special.
28. Side comb over
Voluminous curls give you a great reason for being creative. So, no need to wait. Try the side comb over. It will look truly unique and will keep heads turning your way. Get ready to use hair gel and pins to keep it intact.
29. Fine curls
If your hair is fine, you can still make great curls. In fact, fine hair will become much more voluminous and will make you look really incredible. Make sure not to make curls which are too tight. Otherwise, the fineness will be too obvious.
30. Asymmetry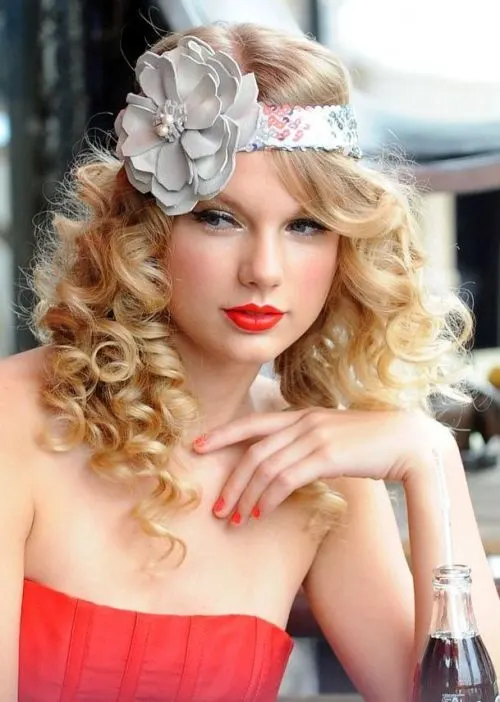 Curls are an awesome way to create an asymmetrical hairstyle. You won't need to get a haircut at all! All you'll need to do is make some curls tighter than others. In the end, you will get an original and asymmetrical hairstyle.
31. Medium Hair Red Ringlets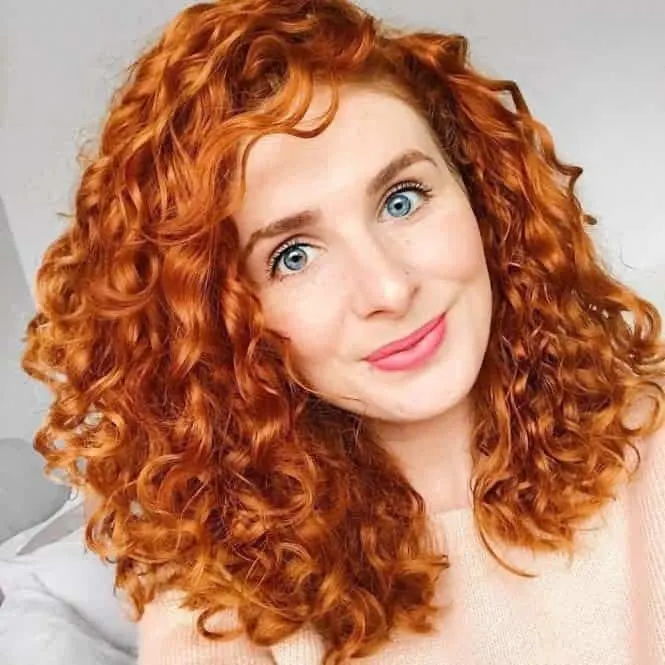 32. Blonde Thick Ringlet Curls
33. Side Parted Ringlets
34. Short Hair Ringlets for Round Face
35. Black Women Ringlet Curls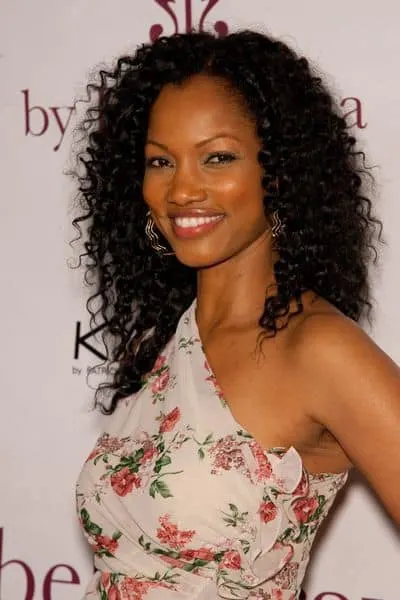 36. Burgundy Ringlet Bob
37. Brunette Haircut with Ringlets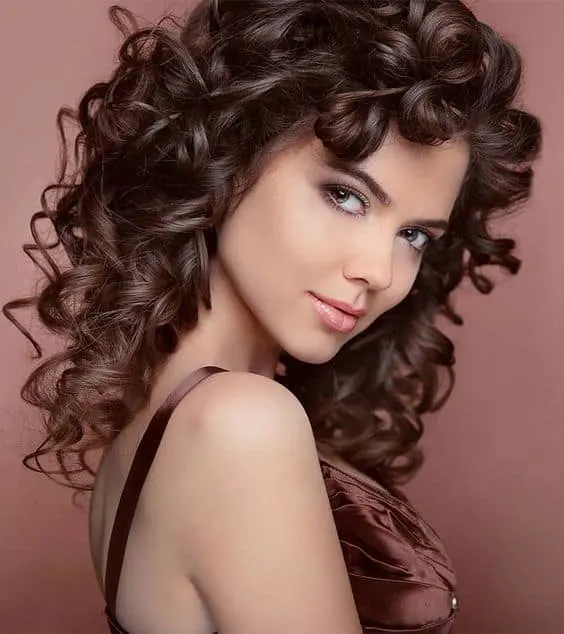 38. Blonde Highlighted Curls
39. Brown Highlight Ringlets
40. Ringlet Curls for Black Hair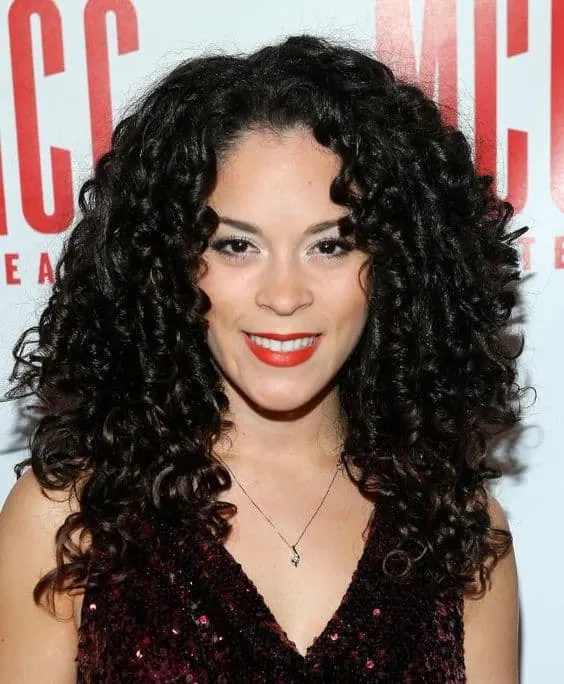 41. Short Bob with Thick Ringlets
42. Thick Ringlet Bangs
43. Spiral Ringlets Medium Hair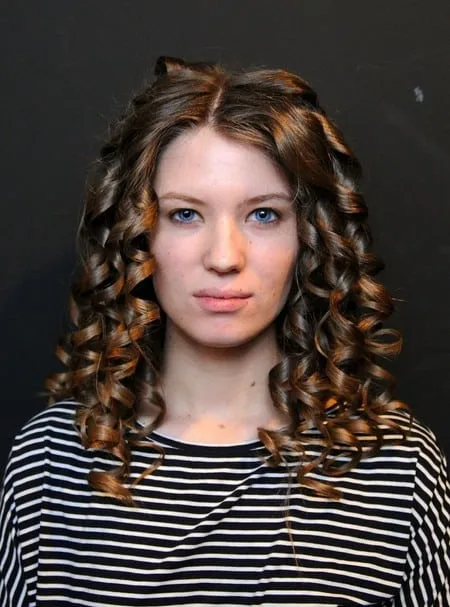 44. Choppy Bob Ringlets
45. Layered Black Hair Ringlets
46. Asymmetrical Ringlet Bob
47. Platinum Ringlet Bob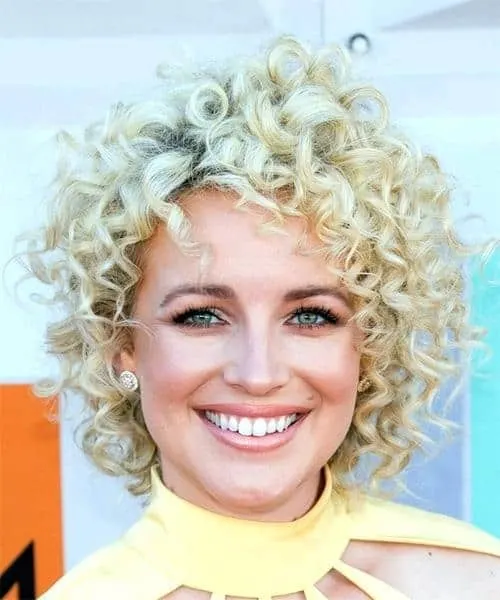 48. Ringlet Bob with Bangs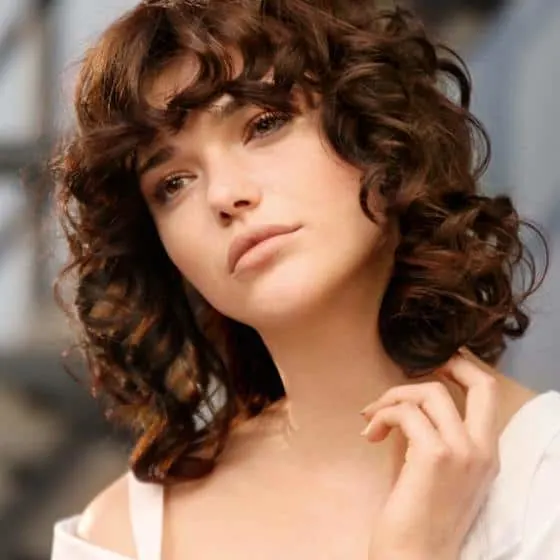 49. Long Hair Ringlets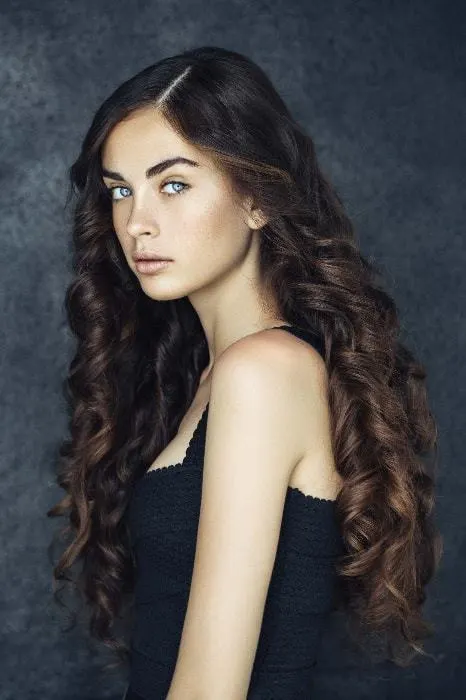 50. Center Part Ringlet Hair
We hope our list of amazing ringlet curl hairstyles has inspired you to start experimenting with your hair. Even if there is no special occasion coming up, you can still wield a flat iron and curlers. After all, who said that women need a special occasion to look and feel beautiful?