Salon treatments are the answer when you have naturally curly, kinky, or wavy hair that frizzes easily. While there are many products for frizzy hair treatment sold in stores and beauty supply chains, professional hair treatment for frizzy hair is the only sure way to eliminate this undesired look.
What is Frizzy Hair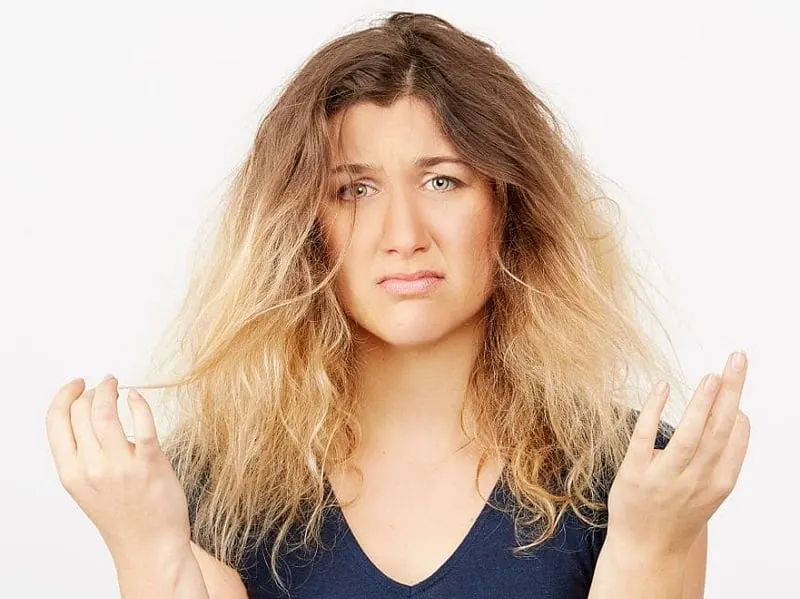 Frizzy hair is the hair that has a mind of its own, so to speak, and likes curling or standing up independently from the hair that surrounds it rather than aligning with it.
Since frizzy hair is more obvious when your hair is long, generally, frizz is more common in women, but it's not unusual for a man to have a similar problem since they often style the long-hair look as well.
Many people try to control the frizz in their hair with products they purchase from the store, and while some of them work somewhat well, it's usually just for a moment. The frizz in your hair overpowers most products pretty quickly, which is why we recommend a professional salon hair treatment for frizzy hair if you want to target and eliminate the issue more permanently.
What Causes Frizzy Hair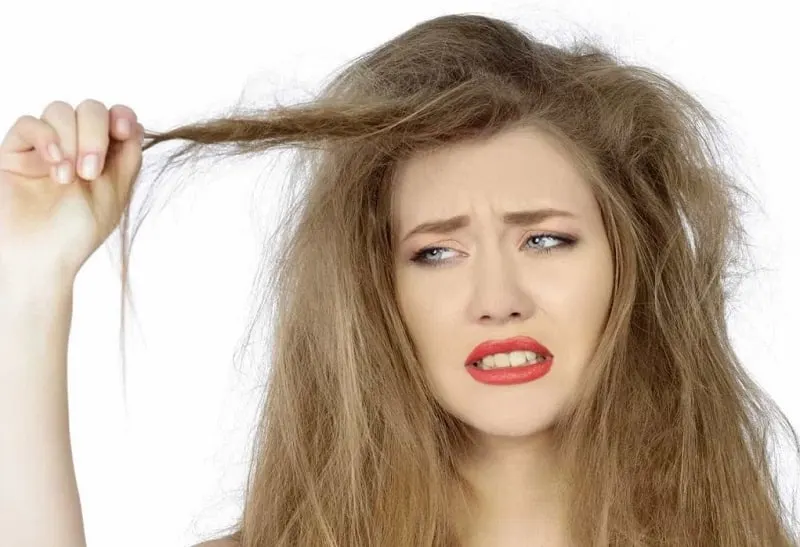 There are three main causes of frizz: humidity, genetics, and hair damage.
Humidity
You likely know rainy, humid weather is a lot of women's nightmare and their hair's number one enemy. If you live somewhere in the southern part of the United States, you are all too familiar with the challenges moist, humid weather poses for women when it comes to their hair.
Because frizzy hair is dry and unruly, its outside layer (cuticle) is rough. Its surface doesn't allow the proper absorption of moisture, which creates the perfect frizz recipe when it rains, or there is a lot of humidity in the air.
Genetics
Frizzy hair is also hereditary. Because genetics determine your hair follicles' shape, unfortunately, there is nothing you can do about the natural frizz of your hair. Usually, if your hair is curly or wavy, it likely frizzes quickly.
Not to worry, though, because frizzy hair treatment can give your hair what it lacks and ensure its healthy and lustrous look.
Hair Damage
Damage to your hair from the overuse of things like dyes, chemicals, and tools that use heat for styling—like hot combs and flat irons—is another cause of frizzy hair.
If your hair becomes damaged, the cuticle develops cracks, which puts it at risk for further damage or breakage and causes frizz and a dull, unmanageable, and unruly look.
Salon Treatments for Frizzy Hair
There are numerous salon treatments available for frizzy hair that your stylist can recommend. Among the best and most popular ones are the Keratin Treatment, the Mycro Keratin Treatment, and the Brazilian Blowout Treatment.
Keratin Treatment
We pointed out that the overuse of chemicals damages your hair, so it may seem a little ironic that this frizzy hair treatment also involves chemicals. When properly used by experts who know what they are doing, this aids in hair damage reversal.
The Keratin Treatment helps whether your hair is natural, color-treated, or chemically treated. It puts natural keratin back into your hair's cuticle, and this significantly diminishes frizz and makes your locks shiny and glossy.
The steps taken in the process can vary between beauticians and stylists, but generally, your cosmetologist applies the treatment, blow-dries your hair, and removes the frizz little by little using a flat iron.
Even though you can't wash, style, or even pull your hair back into a ponytail for the next three to four days, the treatment is very effective and popular, as it not only gives your hair a healthier look but also truly strengthens it and makes it healthier. The best part is that the results can last anywhere from six months to a full year.
Mycro Keratin Treatment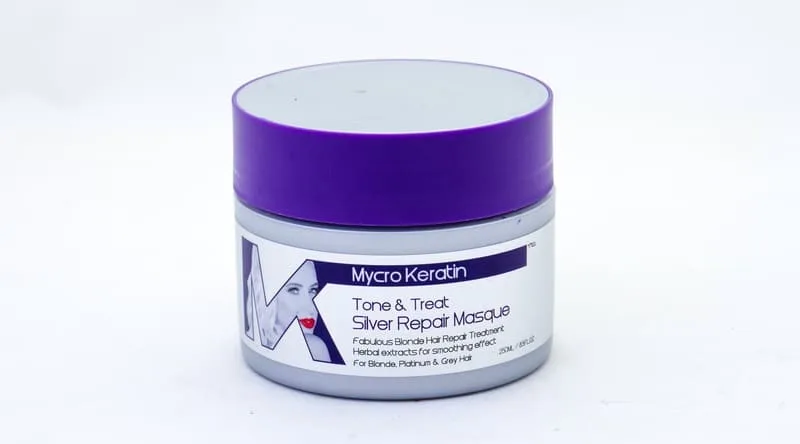 By penetrating the cortex of your hair, the Mycro Keratin Treatment restores its natural keratin levels, reverses any damages, removes the frizz, and makes it more manageable, shiny, and beautiful for a period of three to six months or even longer.
The Mycro Keratin Treatment has been increasing in popularity because there is no formaldehyde present in micro keratin, which means its significantly smaller molecule can penetrate the hair more easily and thoroughly.
Brazilian Blowout Treatment
The Brazilian Blowout Treatment's results are comparable to those of the Keratin Treatment and can last around four months or more. There is an added benefit with this treatment, though, because it uses a gentle custom equation of ingredients that fits your hair type, and you can go back to your regular lifestyle and hair routine immediately after leaving the salon.
Through the utilization of ingredients native to Brazil—camu camu, annatto seed, and acai berries—the Brazilian Blowout eliminates your hair's frizz, makes it sparkle, hydrates it, and makes it easier to style.
Frizzy Hair Maintenance
The better you care for your hair at home, the longer the results from any frizzy hair treatment will last. Here are some key notes:
The thing you should keep in mind about proper hair maintenance is that contrary to popular belief, it's bad for your hair if you wash it every day, so don't do it.
There are oils in your hair that it needs to stay healthy, and if you wash it constantly, you strip it from these essential oils and vitamins it naturally produces.
Another crucial part of healthy hair care is using a sulfate-free shampoo. Sulfate makes your hair dry and brittle, and you want to avoid that at all costs.
It's also not a good idea to rub your hair with a towel when attempting to dry it. Unfortunately, this is a natural tendency and urge we all have, but try to remember that your hair is most fragile in its wet state, and when you rub it vigorously, you can cause long-term damage, hair loss, and plenty of frizz.
Choosing the right haircut also helps with hair maintenance. Remember, when your hair is down, it's in its most natural state. Avoid pulling it too much and wearing tight hairstyles too often or for too long.
Final Thoughts
Frizz is annoying, but it doesn't have to ruin the look of your hair or your day. Salon treatments for frizzy hair are proven to deliver superior results to any other frizzy hair treatment out there.
With so many options, you can choose the right hair treatment for frizzy hair that fits your specific needs, and you can finally leave the dull, untamed look behind once and for all.