Are you a 40-year-old black woman looking for a fun hairstyle to try? We've got your back. These hairstyles will look good on you, but we all know it gets challenging to experiment as we get older.
Natural hair is one of the most versatile hair types you can work with. You can either keep your hair natural and curly or go up a notch and wear it smooth or straight. Fashion trends are always on the move, and it's hard to keep up with them all the time.
Best Hairdos for 40 Year Old Black Women
We have curated 12 hairstyles for black women in their 40s that cater to natural hair and can make you stand out in the crowd.
1. Straight Bob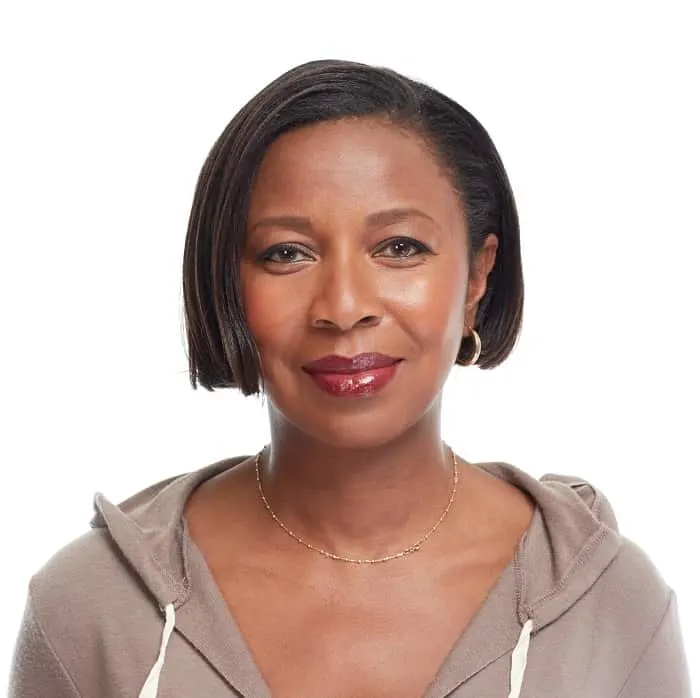 Prefer to wear your hair straight? Flat iron it or opt for a straight weave, part it at the center, and you're done with this chic, stylish hairstyle.
2. Short Hairstyle for 40 Year Old Black Women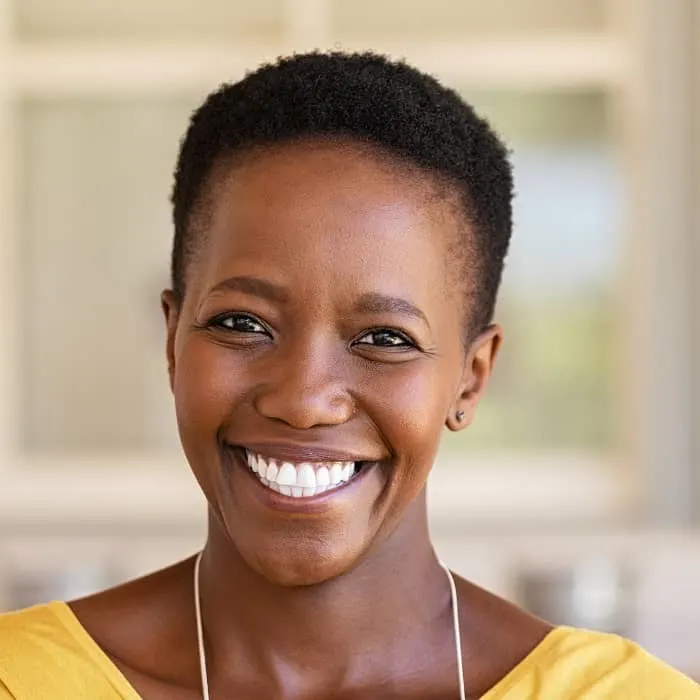 For a truly low-maintenance look, get a short haircut that allows your natural hair to expose its normal texture as it grows out. These tight curls are chic now but will look even more gorgeous when grown out a bit.
3. Braids for 40 Year Old Black Women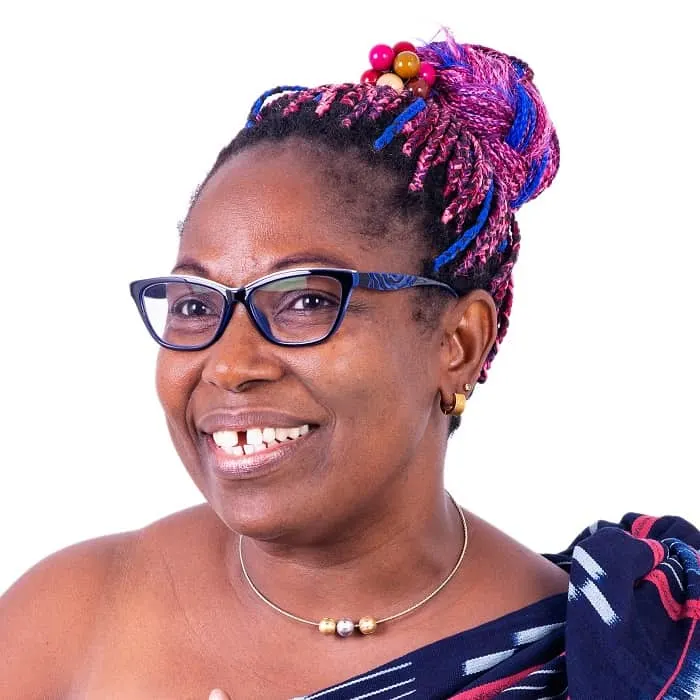 Long braids are a popular choice for black women in their 40s. They're long and glamorous, and even more colorful with pink and blue braids thrown into the mix.
4. Low Knot Bun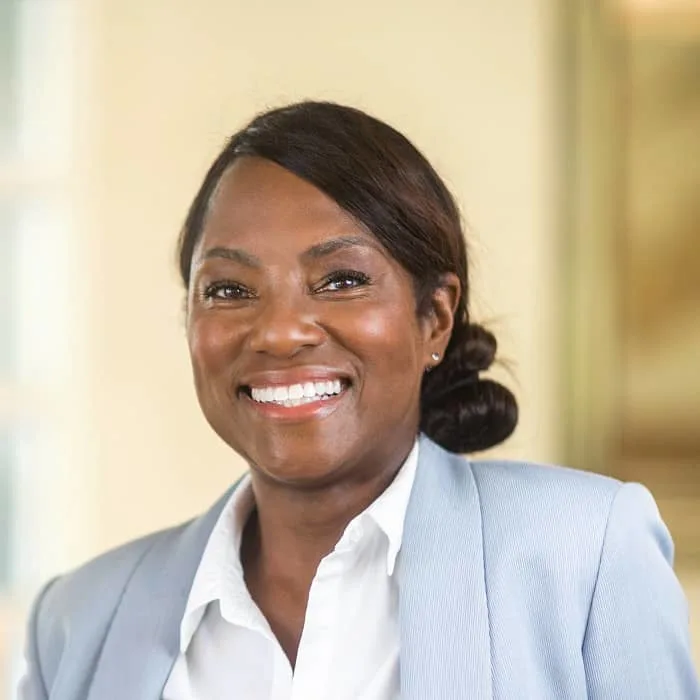 Even a 40-year-old Black woman who works all the time can sport a cute, feminine hairstyle like a small side bun. This one is secured at one side and off the shoulders, so you can still get business done.
5. Blonde Bun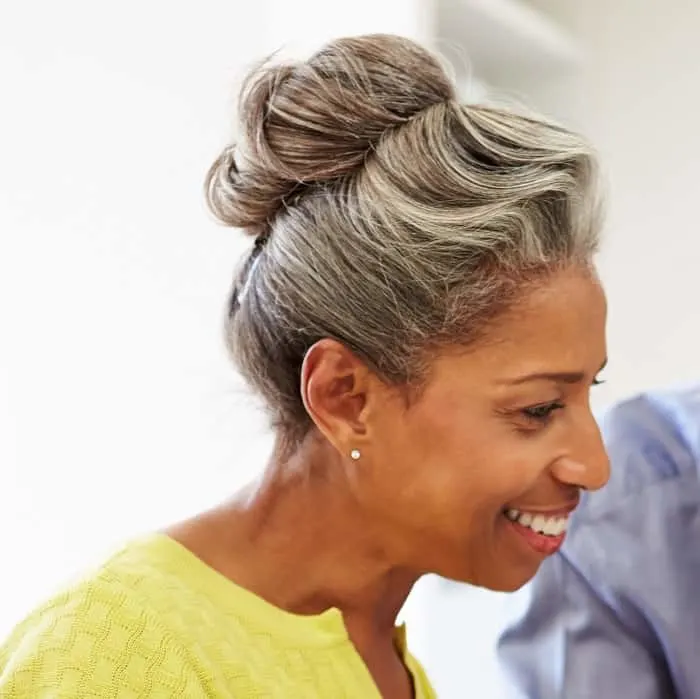 A high rounded bun with blonde highlights is just the thing to liven up a black hairstyle. For a Black woman seeking a dressier hairstyle, try this sophisticated bun.
6. Black Twists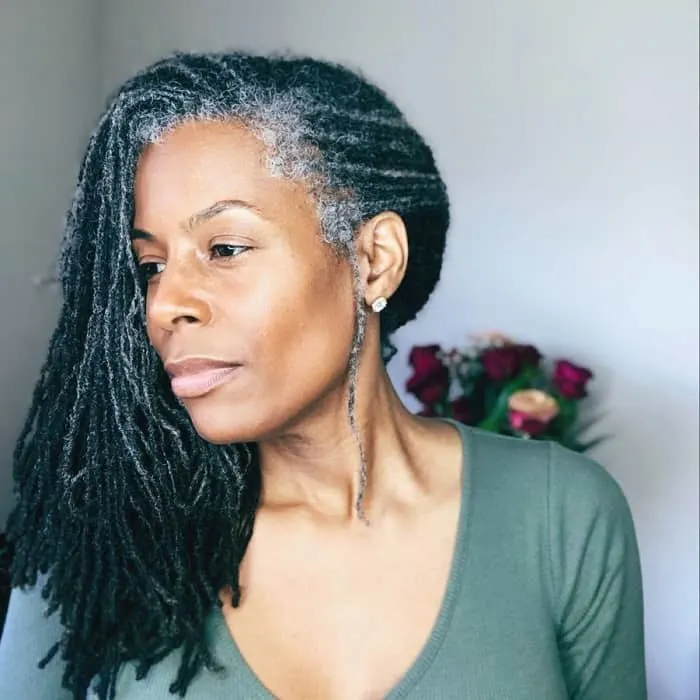 Long black twists are just the way to make a 40 year old Black woman feel youthful and feminine. This is one hairstyle you'll love rocking your natural greys in.
Related: Why Do All Old Ladies Have The Same Short Haircut?
7. Space Buns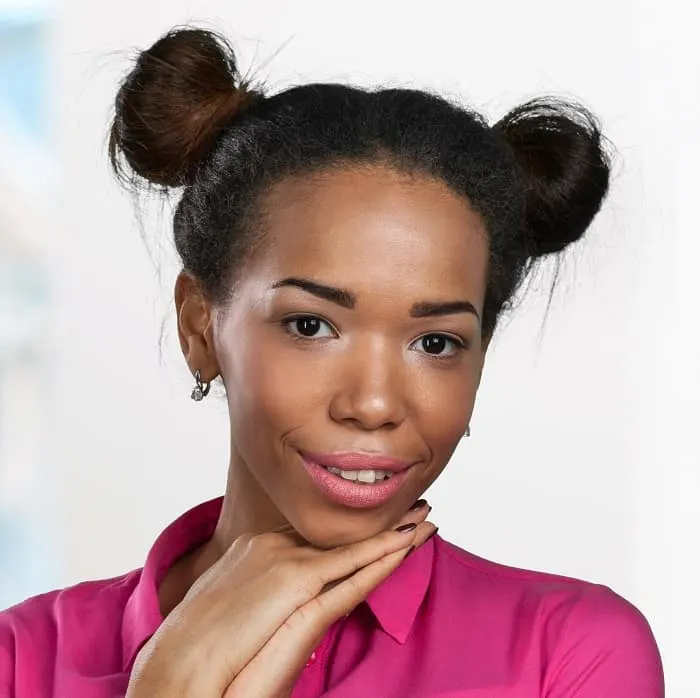 For natural black hair that you want out of your face for the day, throw up the hair into two high space buns. This look is great for both casual and formal occasions.
8. Disheveled Bob
This too is a no-fuss 40 years old black women haircut and will not take up much of your time. Short hair is quite nowadays and is easy to manage.
Ideal for: Women with short hair and a round face.
How to style: This hairstyle is messy yet appealing. Let your hair fall naturally, and you can also use a curl-enhancing product to give somebody to your curls.
This is a relaxed and casual hairstyle, perfect for either a formal meeting or a day about the town.
Ideal for: This hairstyle will look good on any face shape.
How to style: You can create this look by separating your hair in small sections and applying moisturizer. You can add a curling crème. Use a detangling brush before twisting your hair in relaxed curls.
10. Sleek Bob
This style looks very sophisticated and sexy. If you are looking for something short that manageable and stylish, do not look any further. This is one of the best hairstyles for 40 year old black women.
Ideal for: This will suit most face types.
How to style: If you want, you can play around with your bangs.
11. Soft Curls
Voluminous curls always look lovely and feminine. This hairstyle for black women in their 40s is for people with longer hair. This hairstyle can be used as a day or an evening look.
Ideal for: It is chic and fun and will look good on people with an oval, round or heart-shaped face.
How to style: All you have to do is use a straitening iron once you wash your hair. Curl the ends of your hair to these soft twists.
12. Shaggy Long Cut
This is one of the top 40 year old black women hairdos. It brings a youthful touch to your persona. It is a playful yet tasteful hairstyle. Take out your little black dress or your flowy maxi dress and go on a date night.
Ideal for: Women with a sharp face.
How to style: Keep your hair till shoulder length and use a curling iron to give a rough look.
Natural ethnic hair has a great texture. You can work around with the length, the type of curls, color your hair and so much more. There is a lot of scopes when it comes to natural hair, so do not fret, you can rock everything and still look gorgeous!
These were the best hairstyles for 40 year old black women. Try the one you look during your next sitting.