While some women may believe that tousled hair seems untidy, the fashion world knows otherwise. Tousled hair may sound like a generous description of messy hair, but this is far from the case. What can be better than a slightly disheveled look that doesn't require too much maintenance?
Some girls can easily get a great tousled hair look by doing absolutely nothing. While others need to put in some serious effort to look fabulous.
Achieve the best tousled hairstyles with the following methods any time you feel like making a statement.
What Does Tousled Hair Mean?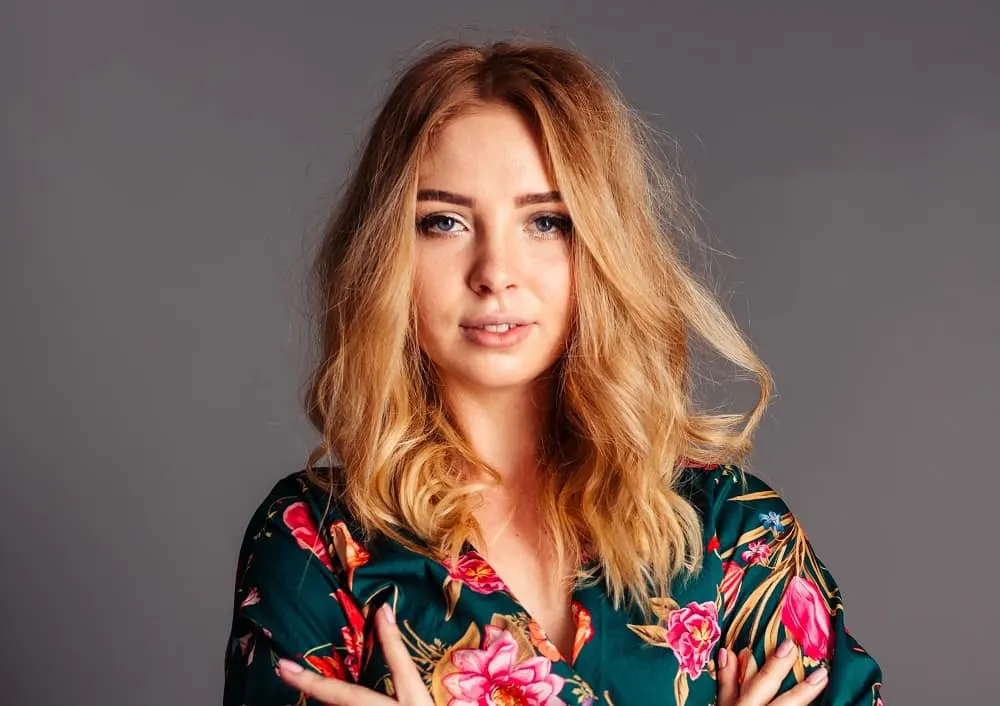 Tousled hair is hair that has been styled to look intentionally unbrushed and unkempt. You can also describe this hairstyle as windswept or bed hair. This texturized hairstyle evokes carefree summer days, raw sensuality, and a bohemian lifestyle.
It can be challenging to strike the perfect balance between fashionably tousled locks and plain-old messy hair. There is no one specific way to style tousled hair. The look you create depends on your natural hair texture, hair length, and taste.
Generally speaking, volume and texture are the two key elements for creating disheveled hair. Read on to learn how to achieve a perfectly tousled look.
How to Get Tousled Hair Look
Creating an attractive tousled hairstyle is quite simple. You will need to focus on building up volume and getting a natural-looking texture.
Wash Your Hair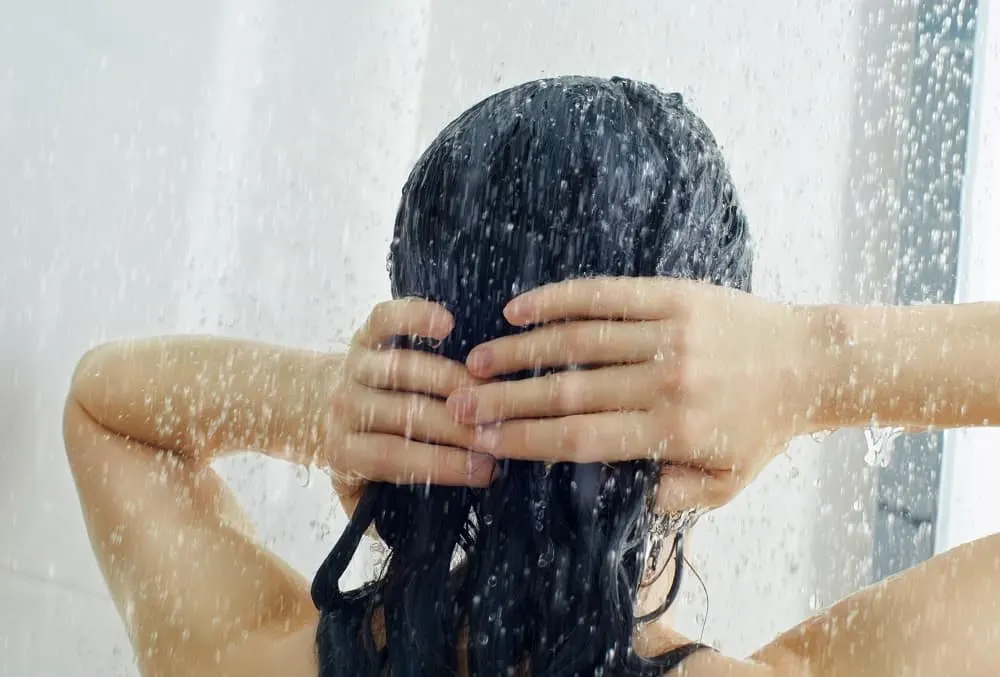 Washing your hair is an easy way to get more volume. When your hair is dirty, your scalp and roots are weighed down by oil and grease. A clarifying shampoo will clean your scalp and give your roots a significant lift.
After you shampoo your hair, you should follow up with a conditioner. Conditioner keeps your hair moisturized and nourished. Furthermore, if you have natural waves or curls, the conditioner will help create more definition.
Apply Products to Wet Hair
Applying products to wet hair is a great way to lock in moisture and encourage your hair to dry with your desired tousled texture. If you have natural waves or curls, you may want to use a curl cream, mousse, or gel to scrunch your curls and emphasize definition.
If your hair is straight, use a small amount of mouse or another lightweight hair product to scrunch your hair into gentle waves. It's important to avoid using too much product, as this will weigh your hair down and prevent the texture from forming.
Salt Spray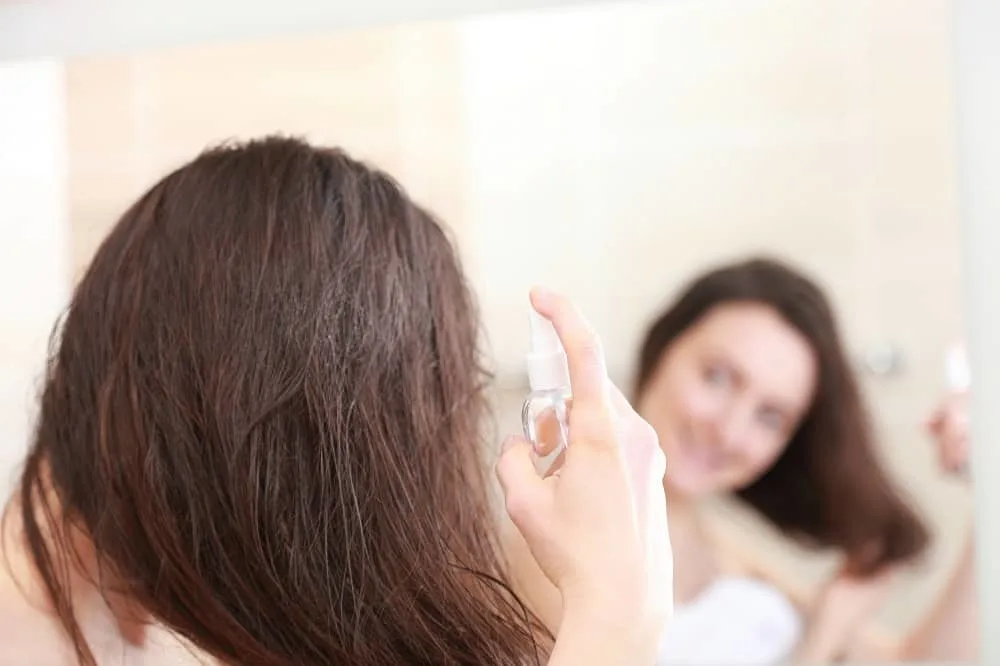 When it comes to styling the perfect beachy tousled look, salt spray is your friend. This product soaks up excess oil in your hair, making it lighter and more voluminous while enhancing the texture.
The salt spray works best on damp, not soaking wet hair. Apply it after you have gently patted your hair dry with a microfiber towel or cotton t-shirt.
If you are prone to dry or thin hair, use salt spray sparingly. Since the spray absorbs oil, it can be damaging to hair that is already experiencing a moisture deficit.
Dry Your Hair
Once you have applied all of your desired hair products, it is time to dry your hair. To achieve a tousled hairstyle, air drying is often the easiest option. Air-dried hair is more likely to look a little messy and have the soft texture that you want in tousled hair.
As you let your hair air dry, toss your hair from one side of your head to the other every 20 minutes or so. This will keep your roots more elevated and add some extra volume to your tousled style.
If you don't have time to air dry and need to blow dry instead, be sure to use a diffuser. A diffuser will mimic the air-drying process, allowing your hair to retain a tousled texture without creating frizz. Before blow-drying, apply a heat protectant to your hair to avoid heat damage.
Use Curling Iron
The fastest way to get tousled hair is to use a curling iron. You can use a leave-in conditioner. Take a small strand of your locks, wrap it around the curling iron, hold for a few seconds and let go. Repeat the process until you are done with all of the hair. You won't get curls since you'll be holding the hair on the iron for just a few seconds. Instead, you'll get slightly disheveled ways.
How to Get Tousled Hair Without Heat
Here are popular ways to get tousled hair without heat.
1. Overnight Braids
Overnight braids are usually used to make curls. But if you are not planning to use any hair cosmetics, you can turn these curls into an amazing tousled look. All you have to do is make around 10 braids using 10 strands of your hair around your head and go to sleep with them. Unbraid them in the morning, run your fingers through them, and voila! The messy style is ready to be flaunted.
2. Saltwater and Comb
The key to tousled hair is messiness and volume. Put some saltwater into a spritzing bottle. Take a simple fine-tooth comb. Separate the hair into several strands. Take one strand, spritz it with saltwater and start teasing the hair. The more you tease, the longer the effect will last. Repeat the same process with the rest of the strands.
Make sure to fight the urge to brush the locks. They might look overly messy at first but in an hour or so you'll get a perfect tousled appearance.
3. No Brushing Method
Wash your hair as usual. Dry it with a towel. Make a towel turban on top of your head that holds all the hair together and go to sleep. Sleeping might seem uncomfortable at first, but you'll get used to it. Consider sleeping on your stomach.
In the morning, unravel the turban and let your hair down. Separate the strands with your fingers to get the shape you were looking for. You can use salt water to keep the hair voluminous throughout the day. Resist the urge to use even the widest tooth comb!
4. Twisted Mini Buns
Wash your hair as usual and towel-dry it. Separate the hair into at least 10 sections. Take each section and twist it. Take the twisted strand and shape it into a small bun. Pin the bun to the top part of your head. Proceed to repeat the process with the rest of the sections.
Use a hairdryer to dry the hair. It may take longer than usual since the hair is twisted. Once you are sure it's dry, remove the bobby pins and let the hair fall down. Use saltwater to spritz the strands. You can carefully separate them with your fingers if the appearance seems too disheveled.
49 Delightful Short Hairstyles for Teen Girls
The Hottest Tousled Hairstyles
You can enjoy these magnificent tousled hairstyles any time you feel a need for a change.
1. Tousled Long Pixie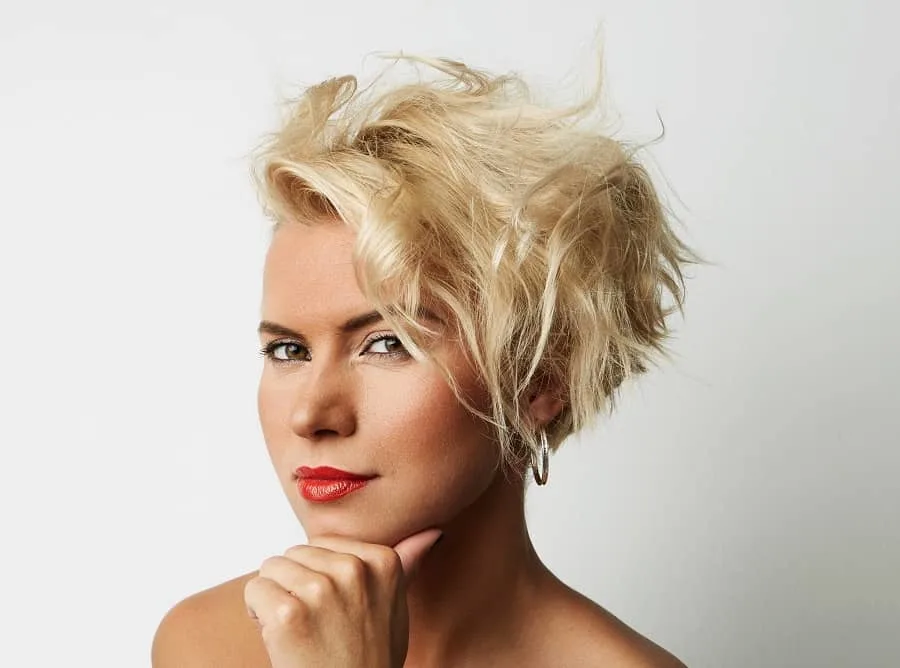 With a bit of teasing and some hairspray, you get the sexiest tousled long pixie hairstyle you've ever seen. Add in some large waves near the face and use fingers to part your hair off center for even more volume and texture.
2. Pink Ombre on Long Hair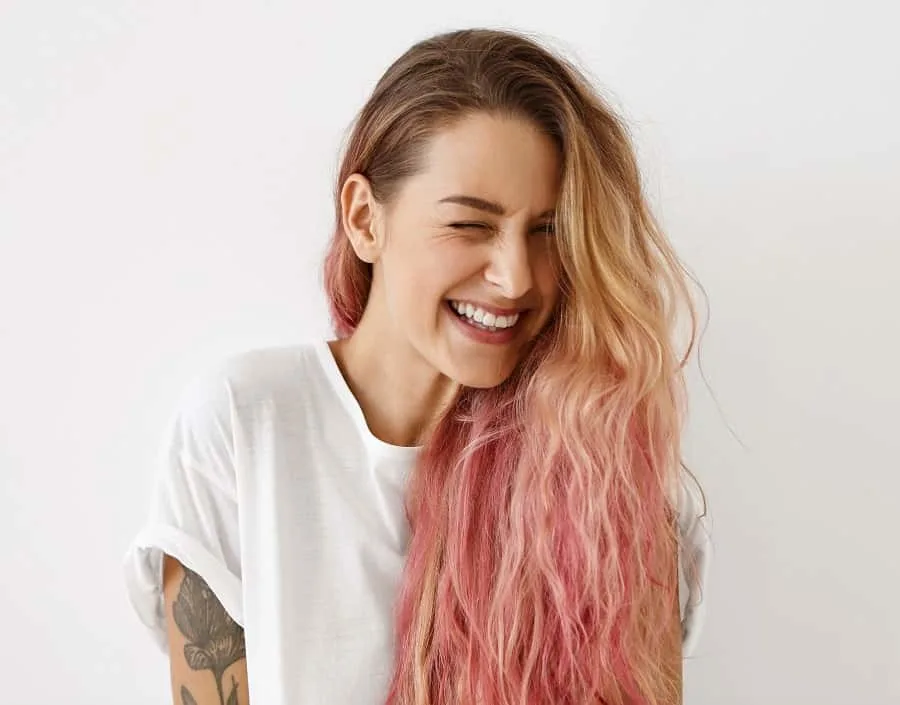 These soft waves on long hair give off a beautiful bedhead look. Get the look by braiding your hair loosely before bed. When you wake up, shake out the braids and slightly finger comb your hair. The only thing that makes this hairstyle even prettier is the light pink ombre.
3. Tousled Fishtail Braid
Need an elegant look for a special occasion? This jumbo fishtail braid is full of tousled wavy volume and soft tendrils. It's perfect for women with long thick hair. Start at the crown to get the full effect. Secure with a regular hair tie or a flowered accessory for a pop of color.
4. Long Curly Ponytail
To really make a dramatic statement (and break out those extensions you love), rock a glam long ponytail with tousled curls. These beauties really class up what could easily be a plain hairstyle. Instead of slicking your hair back, use your fingers to comb the hair into the ponytail.
5. Long Beachy Blonde Hair
Get a beautiful mix of surfer and mermaid hair by spritzing long hair with sea salt hairspray before adding in large waves. Using your fingers, create a heavy off center part to create an effortless, tousled look.
6. Choppy Tousled Bob
Who says short hair can't be sexy? Ask your hairstylist for a choppy-cut bob. This will create an edgy texture, especially when you mix straightened hair with tight waves or curls.
7. Blonde and Tousled
These blonde locks have been professionally tousled with a curling iron and hair gel. If you want to get a tousled hairstyle, don't hesitate to ask your hairdresser. Such hairstyles can last all day or even longer.
8. Tousled Highlights
When you are tousling highlighted locks, you need to keep in mind that messy hair can hide the beautiful colors. So when you separate your hair into strands to use any of the above-mentioned methods, make sure each strand contains only one color.
9. Curly Tousle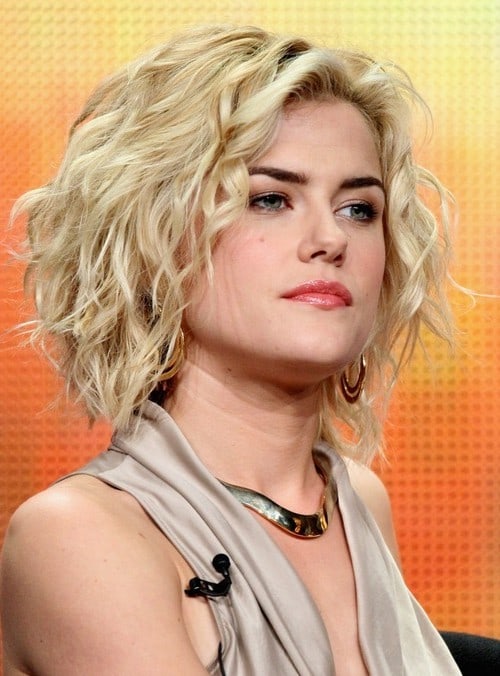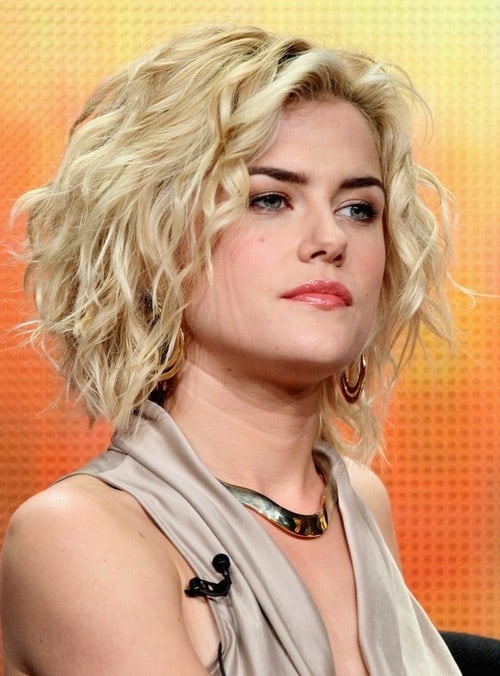 This tousled hair is a result of some serious work. In fact, the mix of curls and disheveled locks is priceless. You'll need to use a curling iron with hair gel to create perfect curls on top and do some messy work on the bottom.
Best Medium Curly Hairstyles to Try Next
10. The real deal
Such tousled hairstyle is great for girls with fine and straight hair. You get the real windblown style without any hair sprays or overly long barber sessions. You can make this natural tousle in the comfort of your own home
11. Slight tousle
When it comes to tousled hair, you don't have to work on the whole length. You can either create a tousled effect on the bottom or on the sides. The overall appearance will be slightly softer but just as effective.
Tousled hair is an easy and attractive hairstyle. It can be worn both as a casual look or for a special event. Tousled hair is a fantastic option for a timeless appearance that elevates your natural beauty, all while requiring minimal effort to style and maintain.