Black and purple hair can create a gorgeously dark and brooding look. Women who want a dark hairstyle with an air of mystery should consider dyeing their hair with one of these interesting color schemes. You can express your individual style with the amazing color scheme and the haircut that you choose.
Dyeing Tips for Black and Purple Hair
Always use a good quality hair dye to dye your hair in a black and purple color. Using cheap hair dye will mean your hair color lacks vibrancy.
You may need to bleach it before dyeing it to help to give the color some extra intensity. Using special color care shampoo and conditioner when you wash your hair will help to keep it looking at its best.
1.
black hair with purple highlights
2.
short black and purple hair
3.
black and purple crochet hair
4.
black and purple scene hair
5.
black and purple balayage hair
Breathtaking Purple Balayage Hairstyle
Black and Purple Ombre
Cropped Tousled Style in Black and Purple
Gorgeous Long Plait in Dark Colors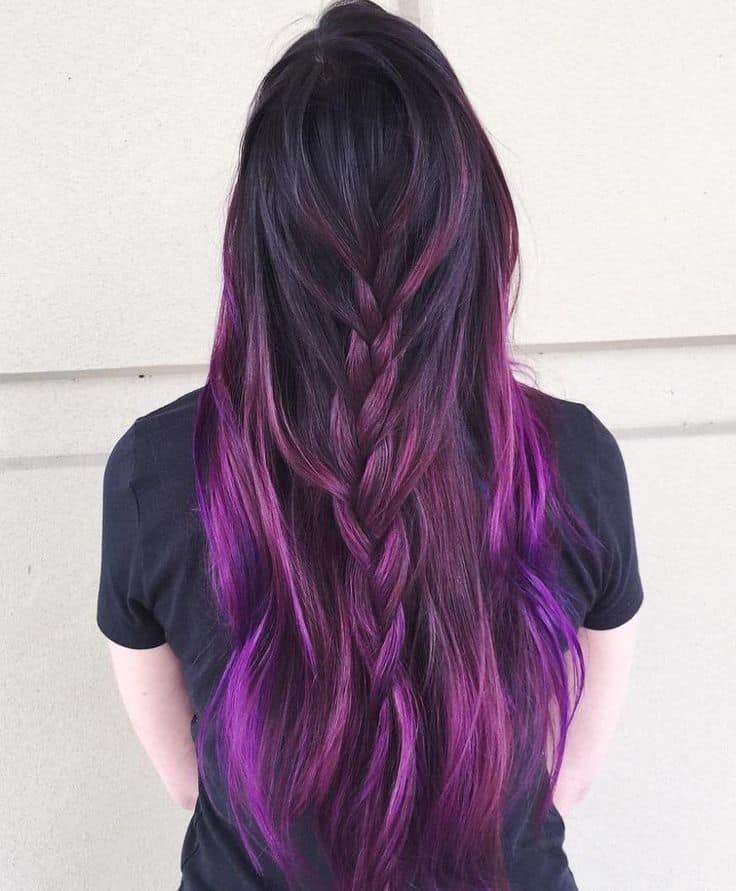 Black and Purple with Green and Blue
Black Hairstyles for Blue-Eyed Women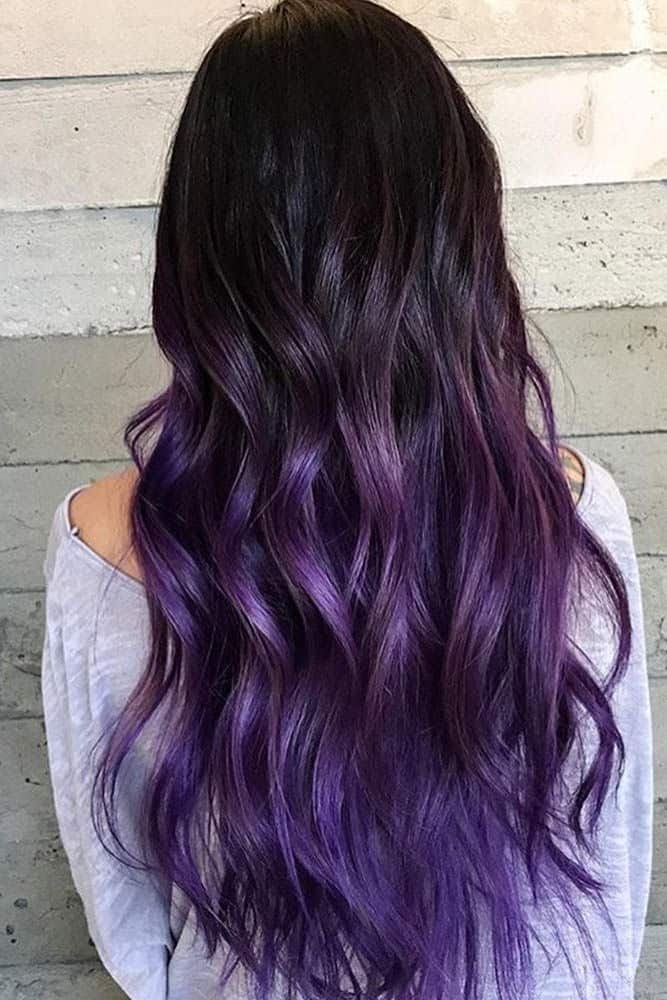 Thick and Glamorous Ombre Look
Layered Look with Waves
Blue and Purple Hair with Soft Curls and Braids
Face Framing Layers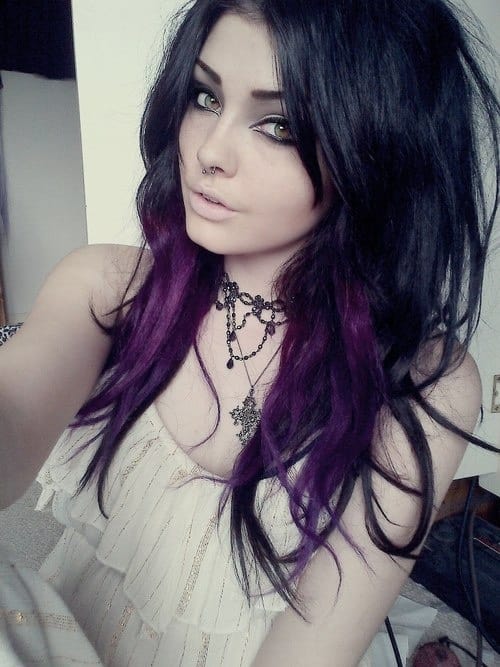 Black Hair with Blonde and Caramel Highlights
Black and purple hair is really eye catching. Women who want to make a big impression should think about coloring their hair in this interesting style.