Ombre hair colors can be one of the best options for women with curly hair. Curls can give your locks extra volume while ombre is exactly what you need to make a statement.
Nowadays, it's hard to come up with an original hairstyle with hair color that gets attention. Curls are something many women dream of while others are growing tired of them. Ombre for curly hair can bring the magic to hide the dullness. They can look so unusual that any girl would love to sport one.
Ombre for Curly Hair
We have handpicked 33 ombre hair color ideas for curly hair to give you an idea of what you might be missing out on. Whether your curly hair is dark or blonde, you can find the hairstyle suitable for your needs.
1. Ombre for Short Curly Hair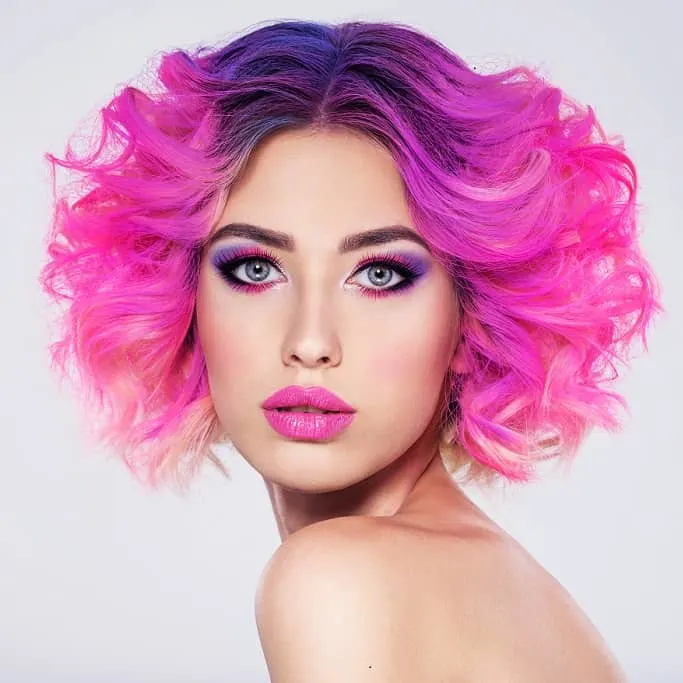 There's no other ombre color like pink to pep up a short layered hairstyle with waves galore! With purple as a base, and pink to fill up the rest of the locks, your style is anything but boring!
2. Curly Hair Ombre for Caucasian Women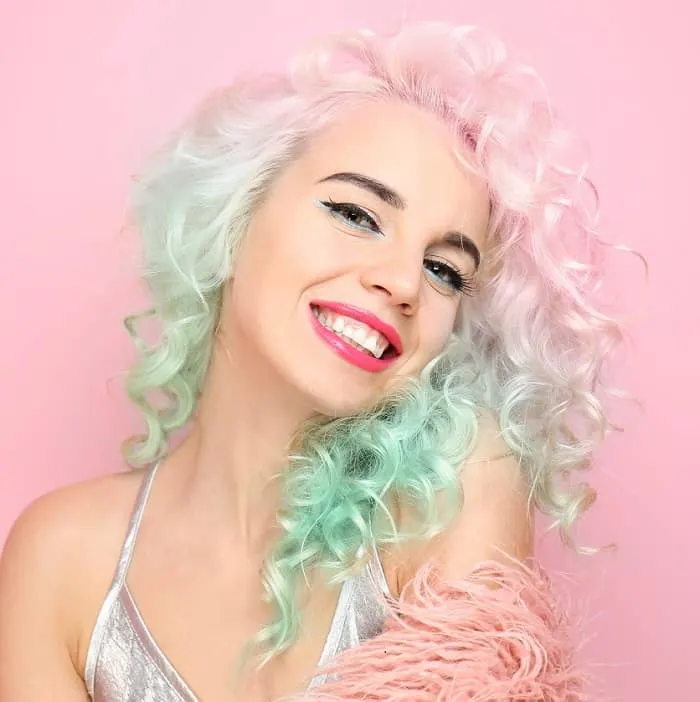 On light-skinned women, opt for light colored ombre for curly hair, such as this pastel green and pink. Matched with white blonde, you'll feel like a movie star!
3. Red Ombre for Curly Haired Girl
Trying to find a color to draw attention to your curly locks? A medium or dark red ombre is just the thing for long hairstyle filled with springy curls.
4. Blonde and Brown Ombre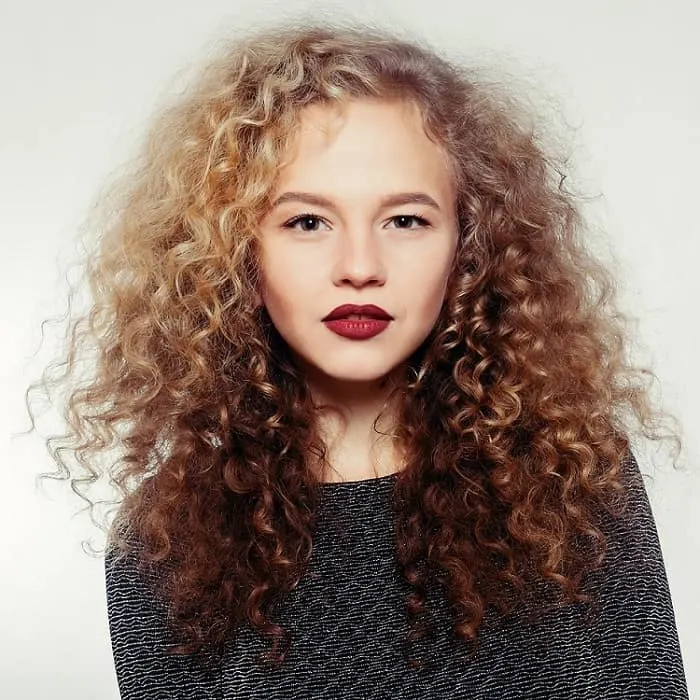 Not ready to stray too far from neutral colors for your ombre? Mix a whole lot of brown with a bit of light blonde for an ombre combination that will make curly hair look stunning.
5. Curly Balayage Ombre Hair
On women of all skin colors with curly hair, try this base of dark ombre and light colored tips in red. When it catches the sunlight, your thick curls will look their best.
6. Purple Curly Ombre Hair
For curly hair, ombre in purple is super pretty. On a black or brown base, purple will actually be really noticeable and yet still professional for work.
7. Rainbow Ombre on Curly Hair
Pink, blue, and purple ombre make long curly hair ultra feminine and flirty. To make the style even more of a statement, gather the top half or a smaller section near the hairline into a ponytail.
8. Blonde with Black Ombre
Another way to draw attention to your luscious curly hair is by splitting your hair into too stark contrasting colors, such as platinum blonde with black ombre. It's edgy but still fem.
9. Dirty Blonde Ombre Curly Hair
This particularly shade of blonde ombre looks great against dark skin tones and also pairs well with black curly hair. Fill up the bottom half of your locks with this color to emphasize your curls.
10. Purple and Blue Ombre for Curly Hair
A short curly hairstyle deserves a special ombre. Blue may be only the base of this curly bob, but it still pops with purple ombre blending into it.
11. Striking Contrast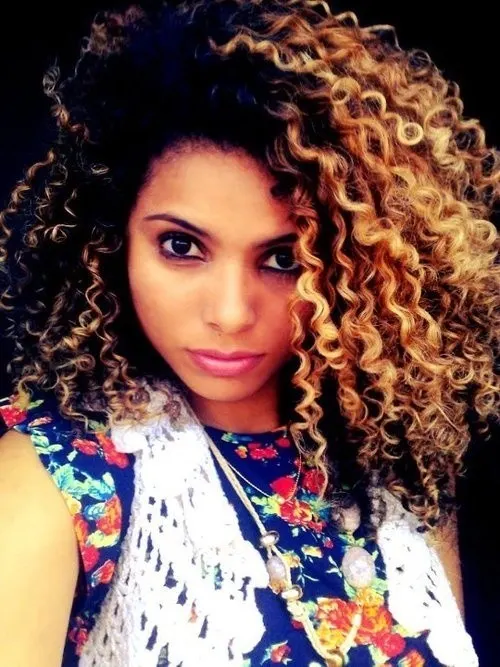 Even the darkest hair looks wonderful when coupled with light locks in an ombre. Consider creating blonde highlights on the low part of your dark locks in order to create a special and exciting hairstyle.
Different Updos for Women With Curly Hair
12. Partial Ombre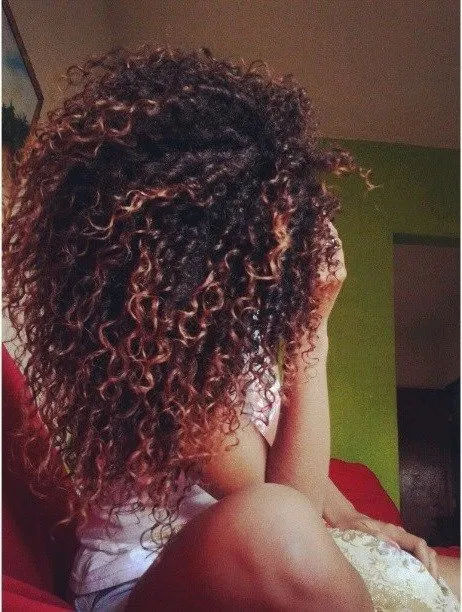 This partial ombre is perfect for brightening up your hairstyle while not damaging too much hair with bleaching or harsh dyes. You have to make partial highlights starting halfway down from the top of your head.
13. Wild Curls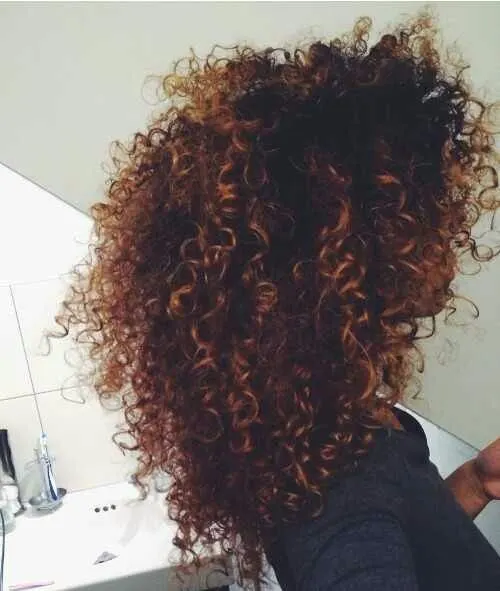 If you have wild curls, then you can create a stunning curly ombre hair. Whatever color you decide to use for your dark masterpiece, the wild curls will add some zest. Don't try to tame them!
Beautiful Bangs to Try With Curly Hair
14. Touch of Green
This greenish ombre hairstyle is always a wonderful way to make a statement with your appearance. If you have dark curly hair, you can consider adding touches of such wild colors like green or violet to make the haircut look unusual.
If you are not sure you can create a dark ombre using your naturally curly hair, you can buy a weave. Hair extensions are a perfect choice for various coloring techniques since they save your own hair from damage.
16. High Ombre
If you are really tired of your dark hair and want to do something different but dark roots look extremely annoying, you can try a high ombre. Leave only about 2-3 inches on top of the head your natural color and dye the rest.
17. Blonde Coils
Natural dark hair looks stunning with a few blonde coils. If you are after a curly hairstyle with a little oomph, you can create this partial ombre. Make your hair shine with just a few blonde strands in the right places.
18. Wavy Ombre
If you want your locks to look natural and are not ready for a full-blown curly ombre, you might want to consider waves. A wavy ombre looks just as good. Meanwhile, the waves are easier to dye and style.
19. Color Mix
Dark ombre hair doesn't necessarily need to feature two colors. You can start with your naturally dark color and go on to a lighter brown or darker blonde. Then dye the ends light with golden or honey blonde.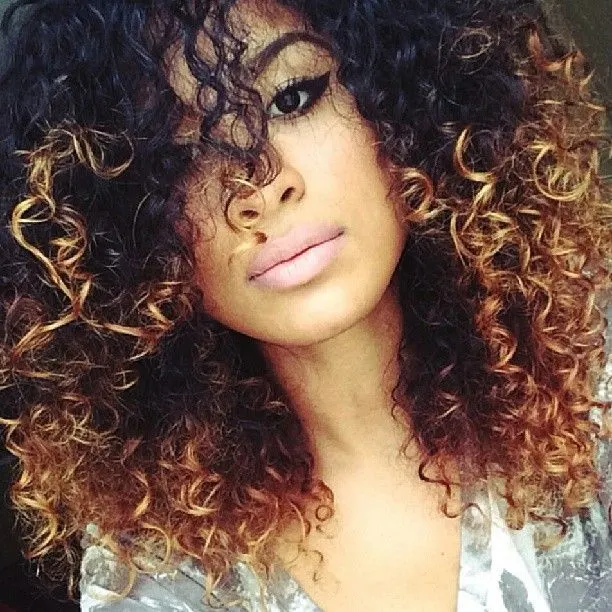 To get more contrast out of the dark ombre hairstyles, you can dye your natural hair dark and then create colored layers. These layers can make your ombre seem closer to an unusual balayage.
21. Dark Ombre for Medium Curly Hair
Use just dark colors to create curly dark ombre hair. Leave the top part naturally black or dark brown and go on to dye the rest a lighter shade of brown. You can avoid blonde hues altogether.
22. Black and brown
If your hair is naturally brown, consider adding it some zest by creating a black-brown mix in the shape of an ombre. The result is so unusual that you'll be catching awed glances from both men and women.
Dark ombre can help improve your curly hair image without damaging hair. These hairstyles are unique and can really make you stand out.