Blonde balayage hairstyles are a gorgeous way to highlight your hair. You don't even have to ask yourself why everyone wants this fabulous hairdo because the procedure speaks for itself: it's modern, looks natural, and all your idols went for it.
It can be applied to any hair type, and it will beautifully enrich your look and create a stunning transition between the naturally colored roots to the fantastic blonde shade.
What is Blonde Balayage?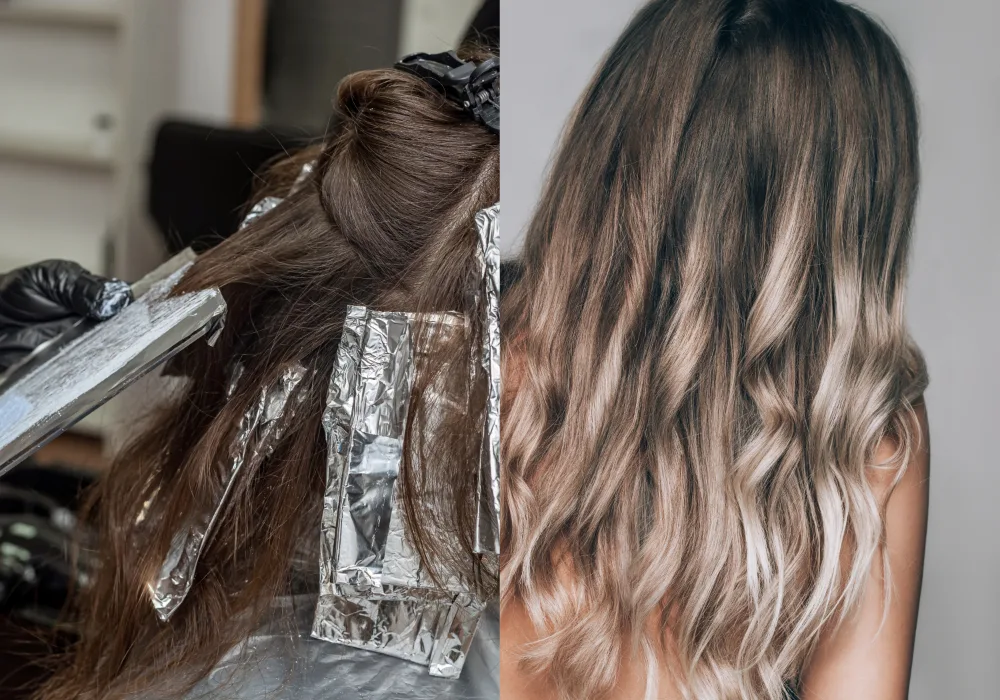 Blonde balayage is a look created by painting on blonde highlights without the use of foils. Blonde color is applied on the outer surface of the hair and randomly throughout. This creates a more natural-looking result that also lightens the hair.
Things to Consider Before Getting Blonde Balayage
Maintenance
In general, blonde balayage is low maintenance. The only touch-ups you'll have to do will be every 4-5 months depending on the longevity of your chosen blonde balayage tone.
Skin Tone
Blonde balayage is great for any skin tone. If you want the perfect look to match your tone, however, here's a tip:
Pale skin tone: beige or ash blonde.
Medium or warm skin tone: Golden blonde.
Dark skin tone: Caramel or dark blonde.
Cost
Depending on your hair length, texture, and where you go to have blonde balayage done, it can cost as much as $300. If you have short hair and only want partial color, you'll pay between $70 – $120. For longer hair and more color, expect to pay between $150 and $300.
Blonde Balayage Ideas
A blonde balayage hairstyle can suit any woman with any face shape or type of hair. The color range is enormous, so you can opt for a unique hairstyle that no one else has. One of the greatest things about the balayage is that it not only makes the hair look mesmerizing and natural, but it can be a pretty low-maintenance hairdo.
If you are not yet convinced about the blonde balayage hairstyles, check the images below and discover the best examples that will undoubtedly make you renounce your actual hairstyle.
1. Caramel Blonde Balayage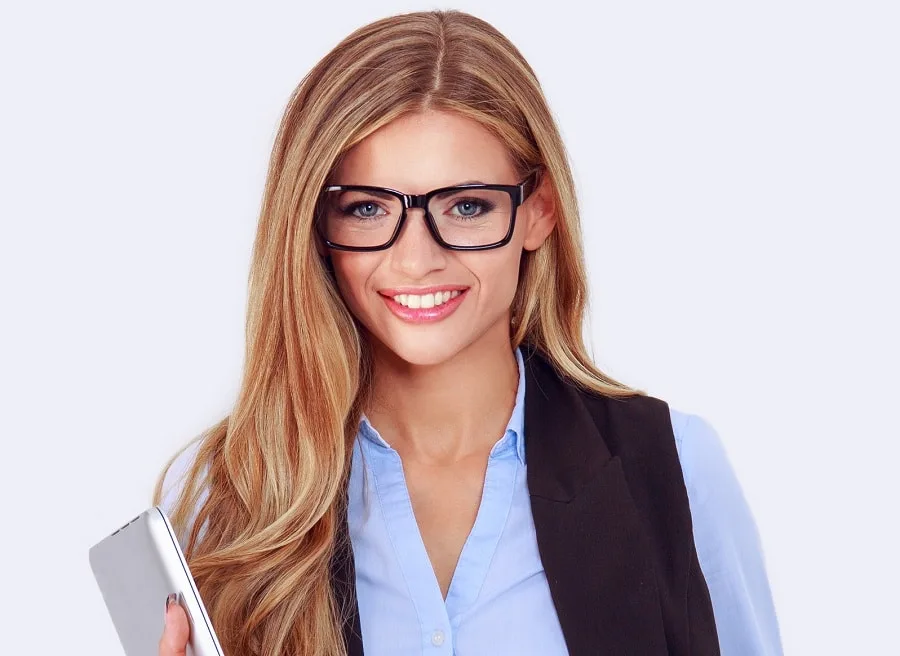 Long straight or wavy hair is great for flaunting highlights in blonde balayage. We love this caramel-blonde combination which creates a warm and summery vibe on middle-parted hair.
2. Bronde Balayage Curls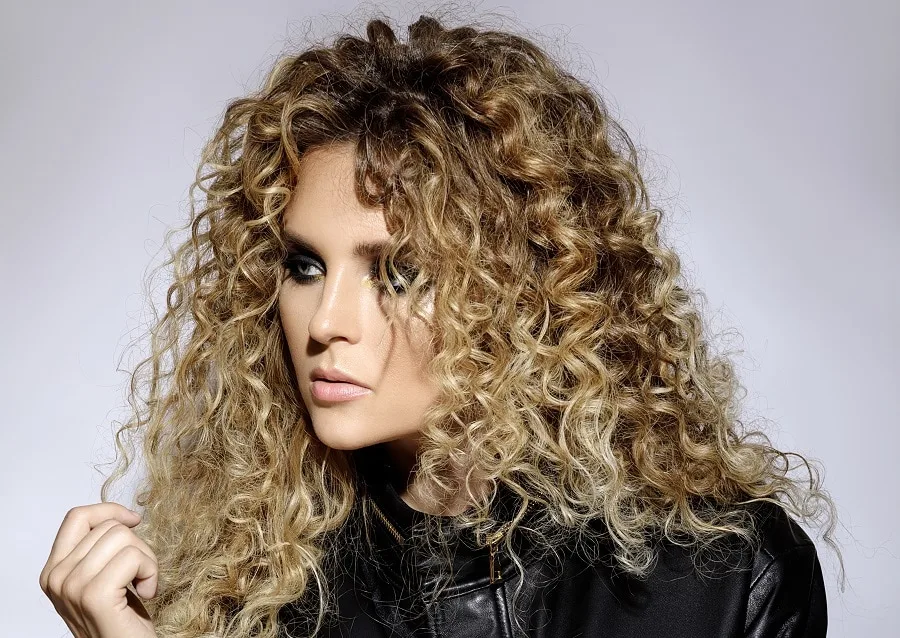 Do you have long curly hair? Give it some shape with layers that will cut down on bulk and make it easier to style. A sandy blonde balayage will help define your natural curls beautifully.
3. Blonde Pixie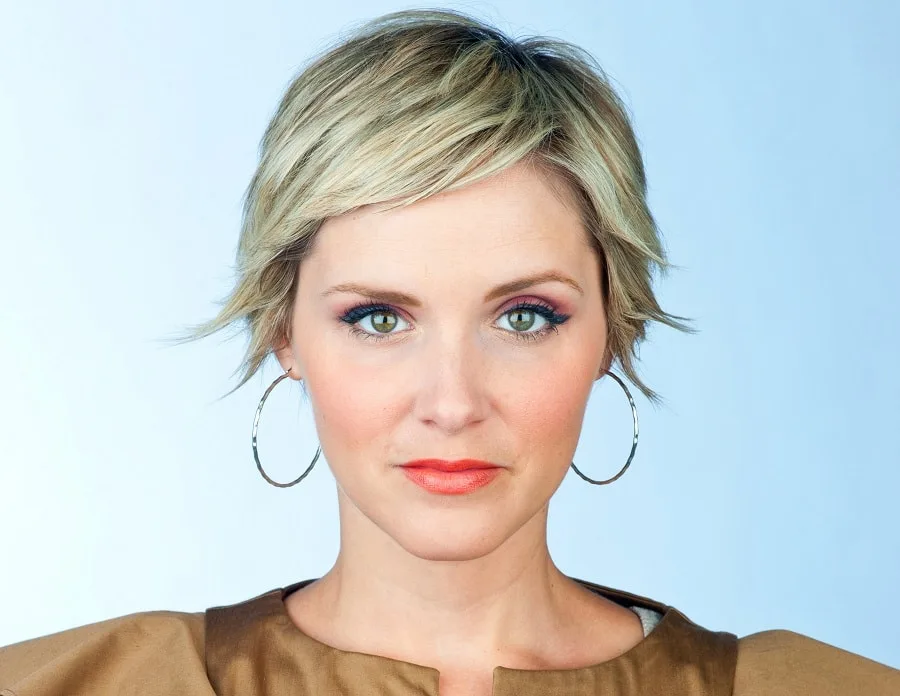 If you're looking to go shorter or you just want to liven up your short locks, we love this adorable pixie with flipped-out layers. This shade of blonde really complements a lighter skin tone.
4. Afro Hair with Blonde Balayage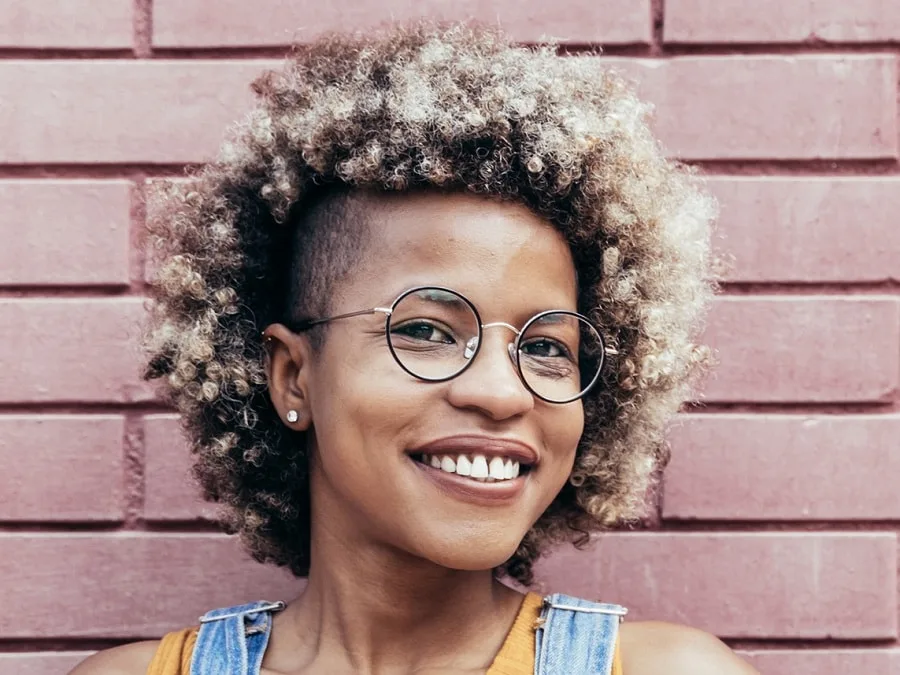 Even women with afro-textured hair can rock a light blonde. Add the color just to the outside of your dark curly hair for a beautiful glow. Whether your locks are short or long, they'll look fabulous in no time.
5. Bob for Fine Hair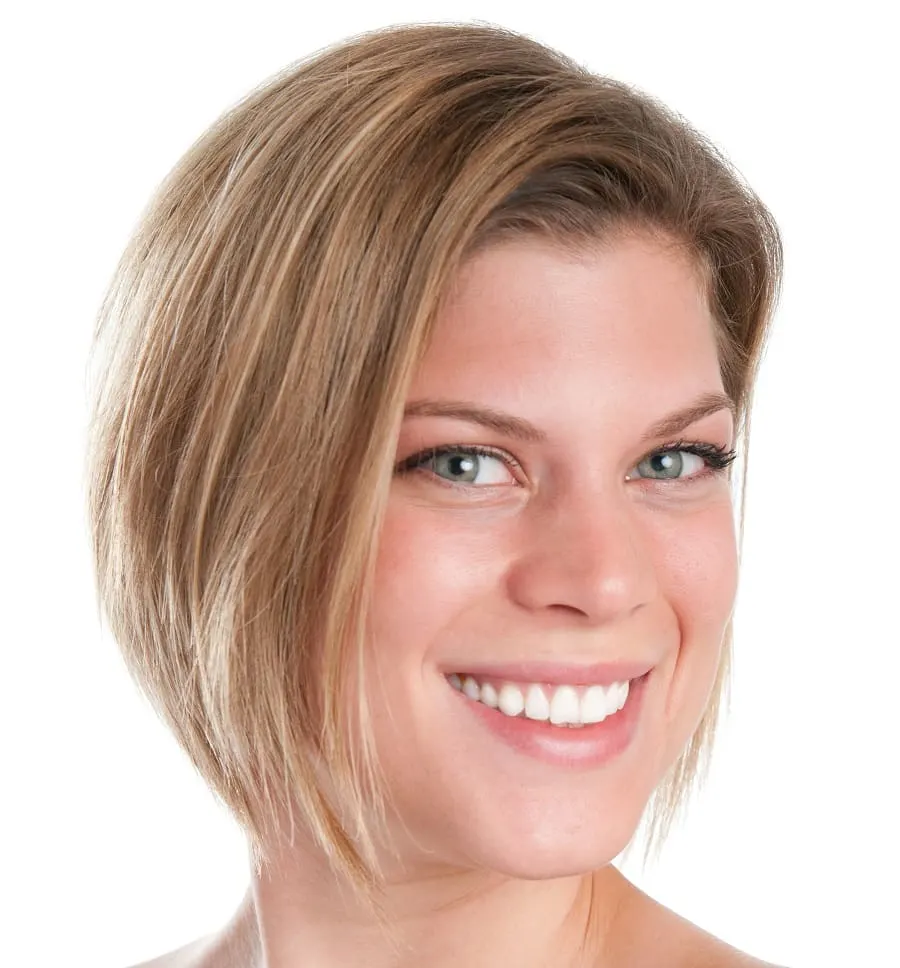 Another super cute short hairstyle option includes this layered blonde bob. It's great for fine hair that needs a little help with volume and shape. Plus, you can add the balayage throughout or along the face for framing.
6. Ice Blonde Balayage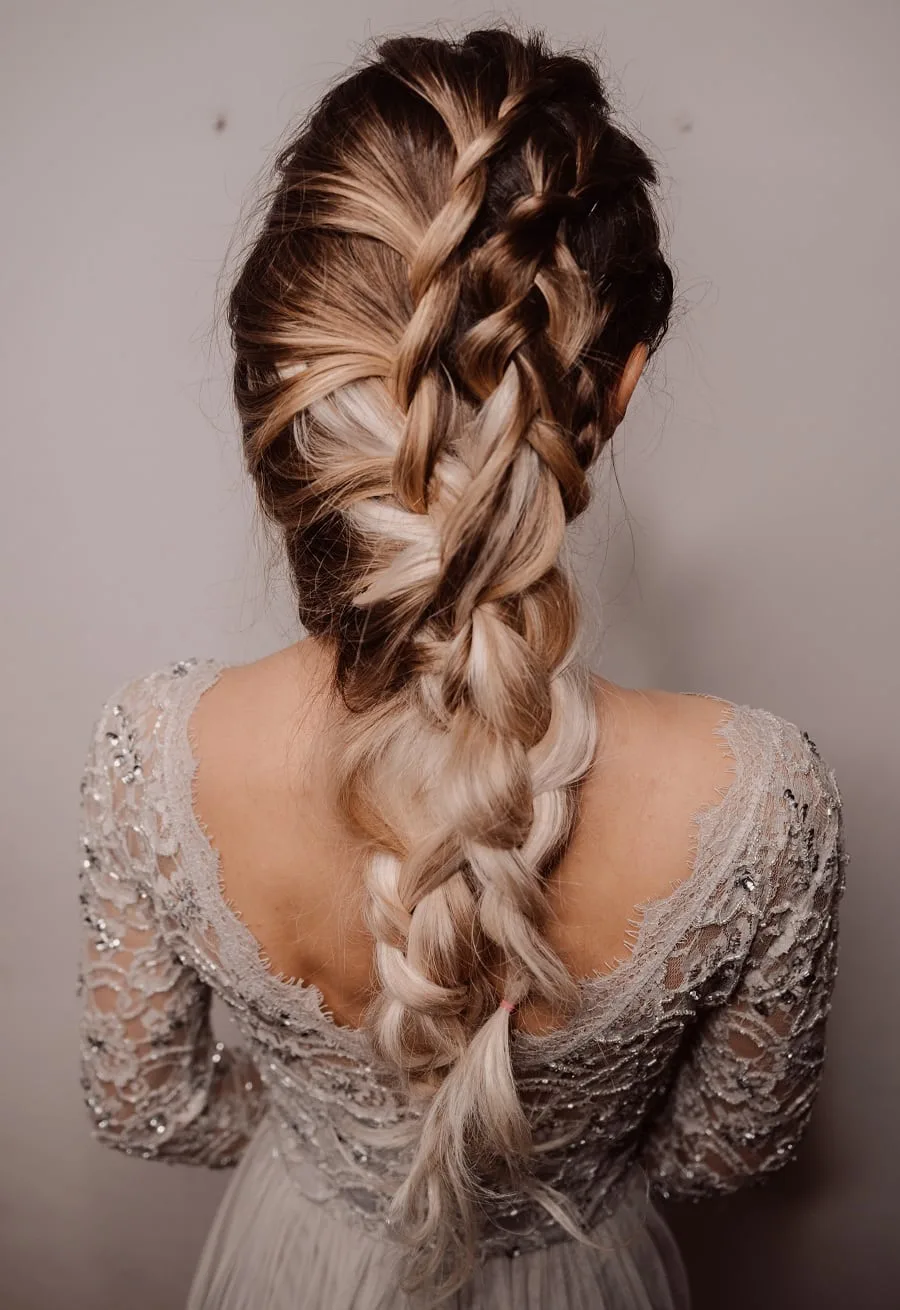 When Frozen came out, women everywhere were envious of Elsa's long textured braid. There's no reason you can't have the frosted ice-blonde hairstyle.
If you are afraid of uneven balayage results, add extensions and fluff up your hair with texturizing spray to get a gorgeous look.
7. White Blonde Waves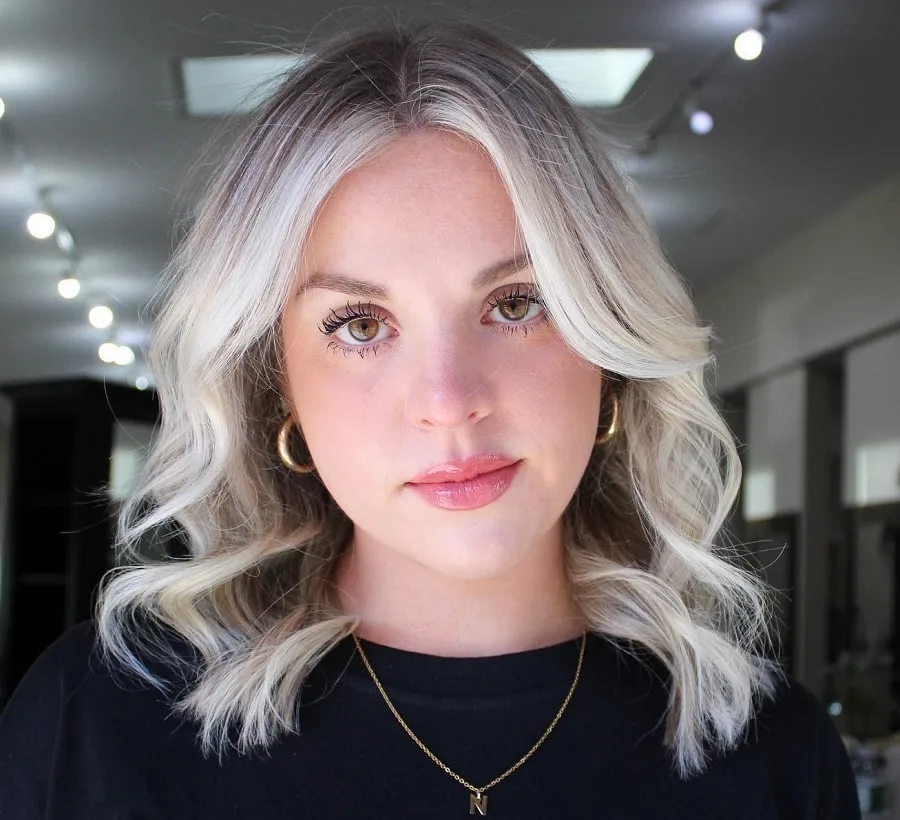 For shoulder-length hair, give it an easy update with a white blonde balayage. Whether you wear it straight or with soft waves halfway down, you'll love the way the light gloss of color makes you feel.
8. Dark Hair with Blonde Balayage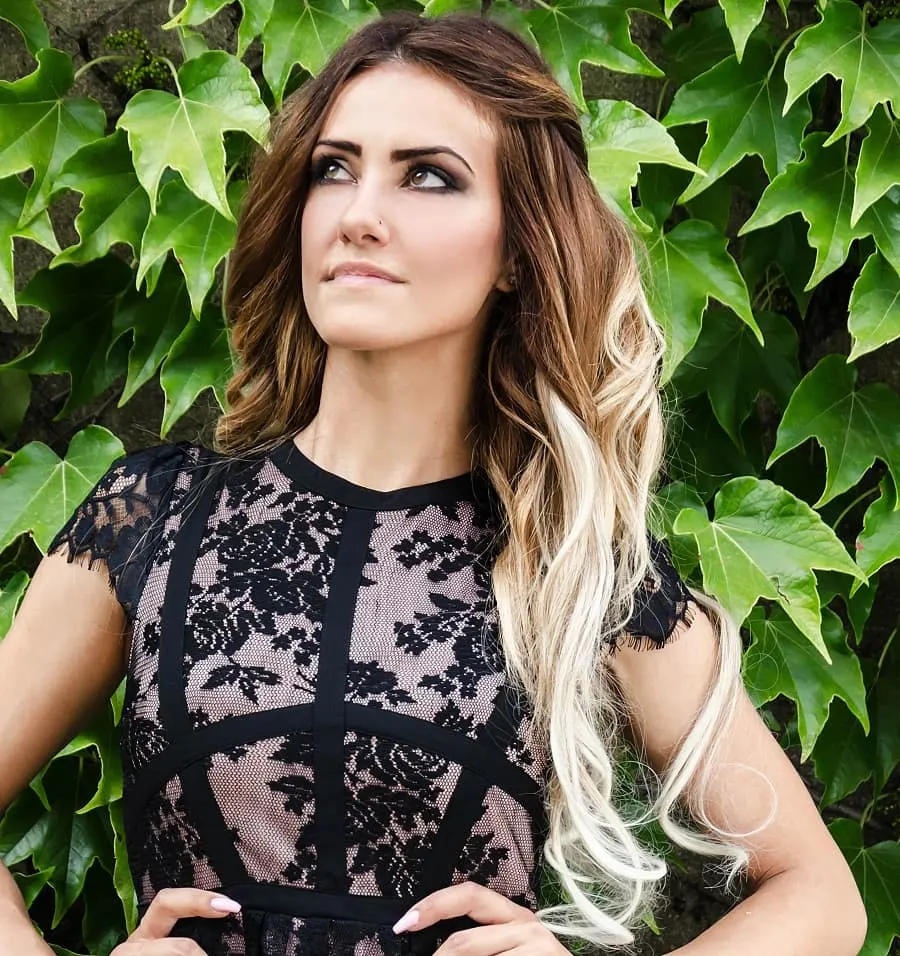 If your hair is naturally dark, like medium brown, ask your stylist for a balayage under the top layer of your hair. When you wear it in a half-up hairdo, the white blonde colors will blend beautifully and catch eyes everywhere.
9. Wheat Braid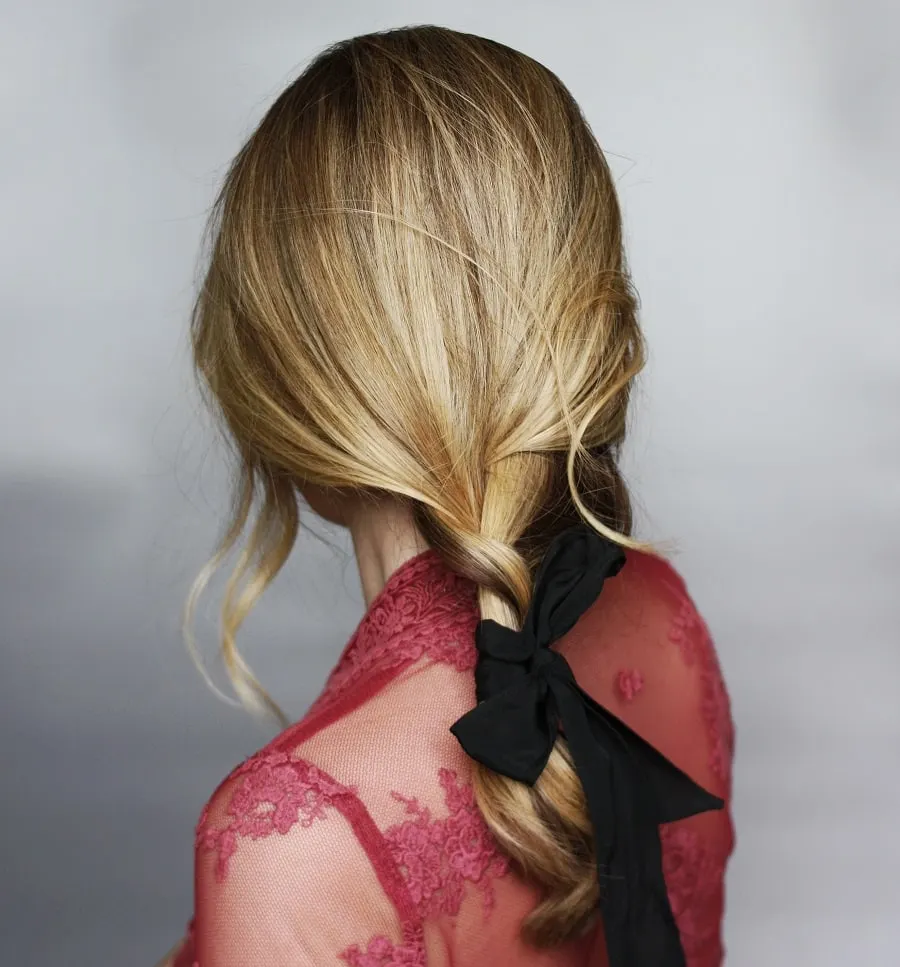 A low loose braid with face-framing tendrils is wonderfully boho for women who like a more natural look. With this wheat blonde shade, no one will guess you had color added.
10. Wavy Copper Blonde Hair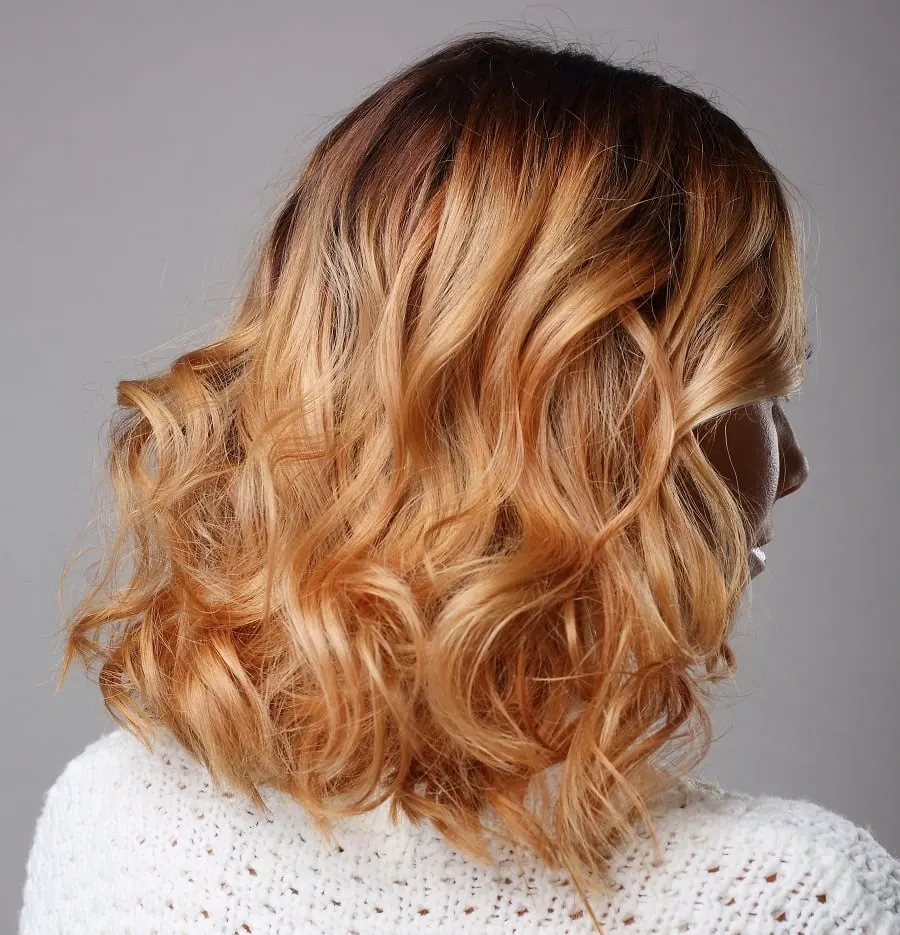 Ladies who love a little ginger spice in their hair color will appreciate a copper blonde. The sweet shade is similar to an innocent strawberry blonde, which is perfect for summer days when you wear your hair in beach waves.
11. Balayage Highlights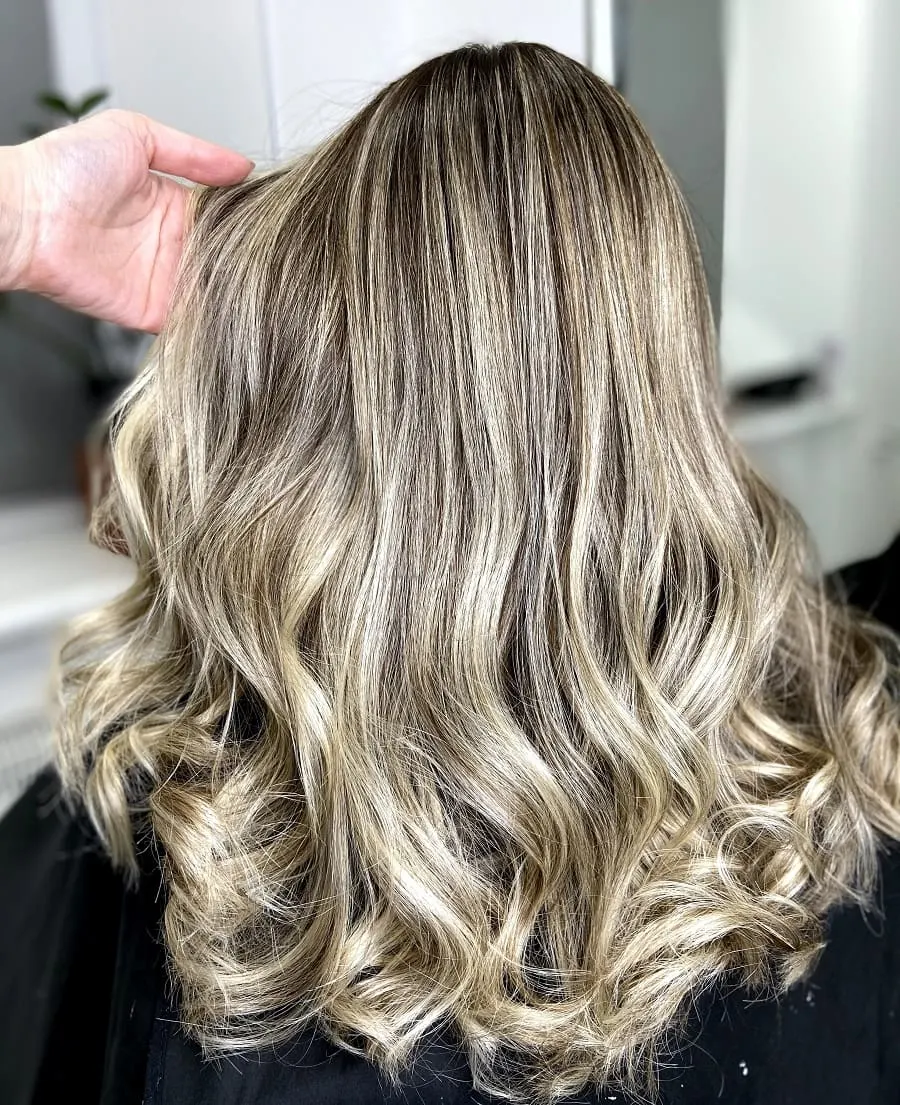 How gorgeous are these long tendrils with bouncy curls at their ends? Between the chic champagne blonde color and the sophisticated curly ends, it might just become your new go-to hairstyle for fancy occasions.
12. Blonde Balayage Ombre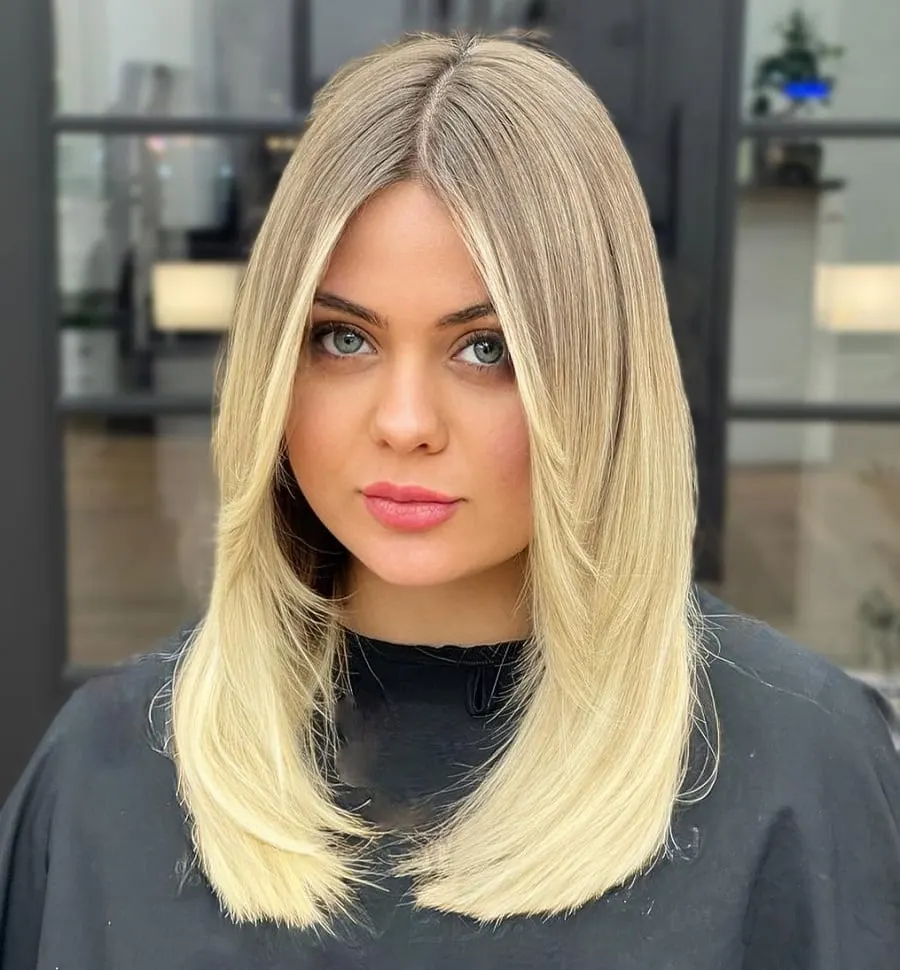 If you prefer to wear your long hair straight, we recommend these face-framing layers, which complement many face shapes. Additionally, a light blonde ombre balayage will accentuate the chic cutting.
13. Wavy Hair with Bangs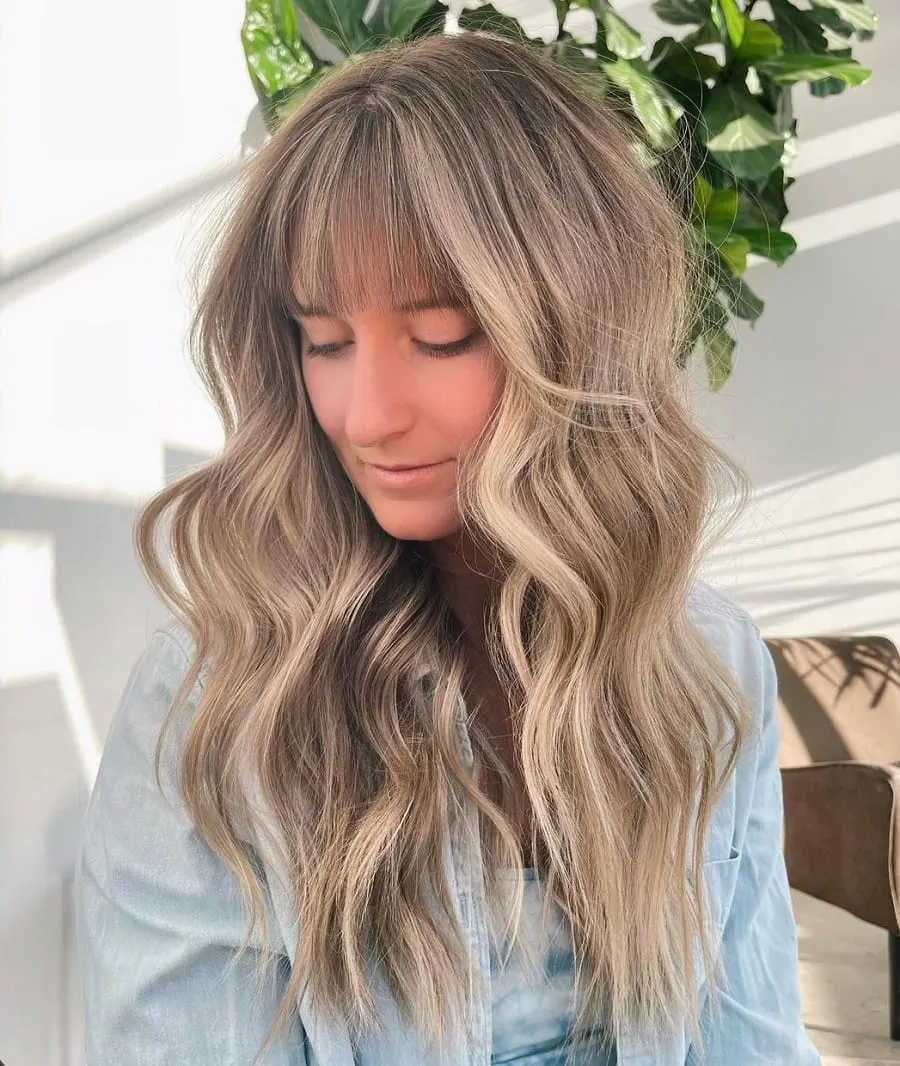 Are you rocking bangs these days? Wear them straight and fill your mane with big soft waves. You can do them easily by braiding your hair overnight and letting them loose the next morning to reveal blonde balayage tresses.
14. Dark Blonde Balayage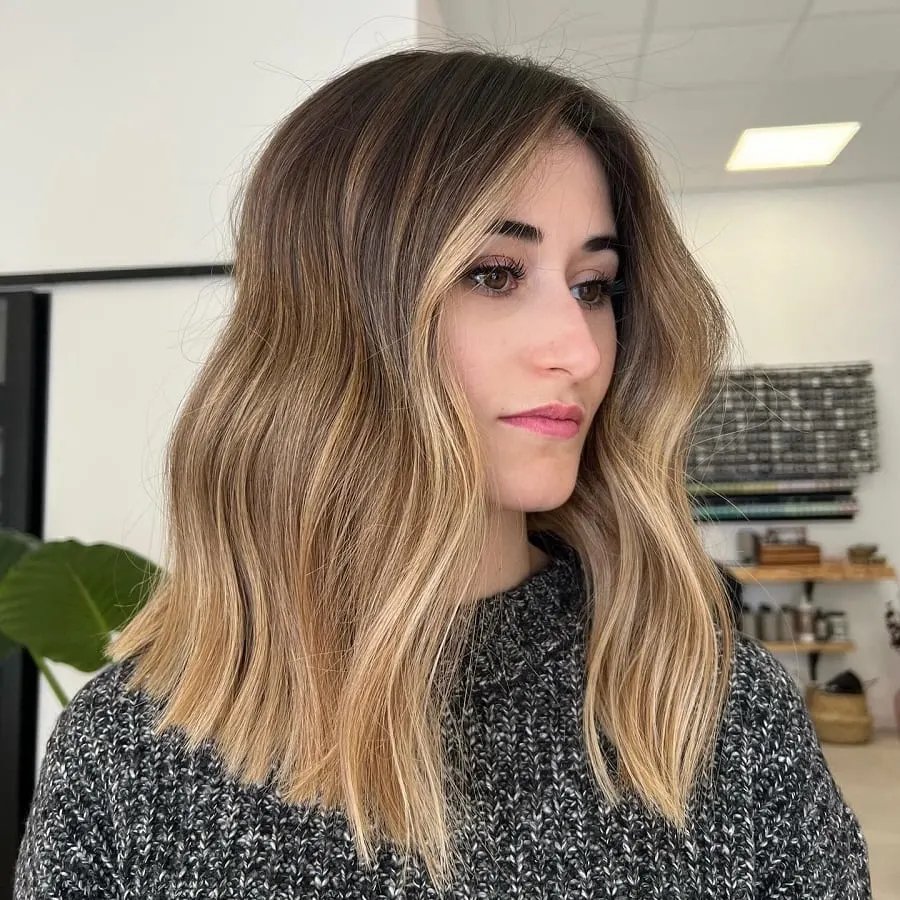 There's no need to cover your hair completely. Leave your dark hair natural at the roots and let it fade into light blonde for a beautiful melting of color. A bluntly cut lob with a middle part is gorgeous for everyday wear.
15. Blonde Balayage for Older Women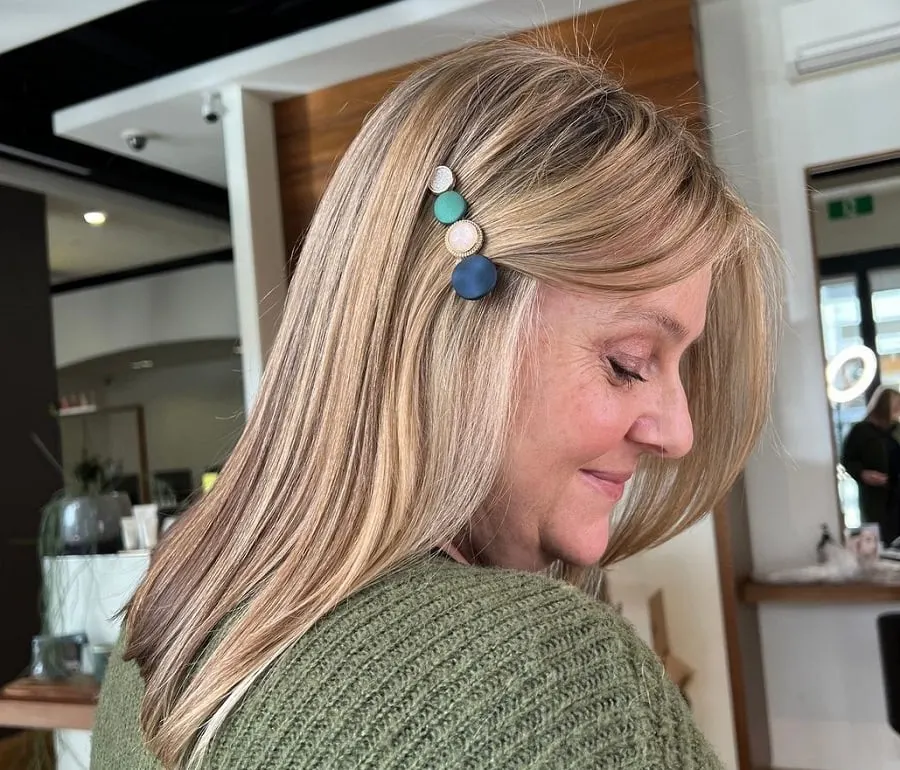 If you're an older woman looking for a hair update, consider blonde highlighting. A light color gives any hairstyle a youthful glow. Wear it down or half pinned back for a flattering look that complements your bone structure.
16. Blonde Balayage on Wide Curls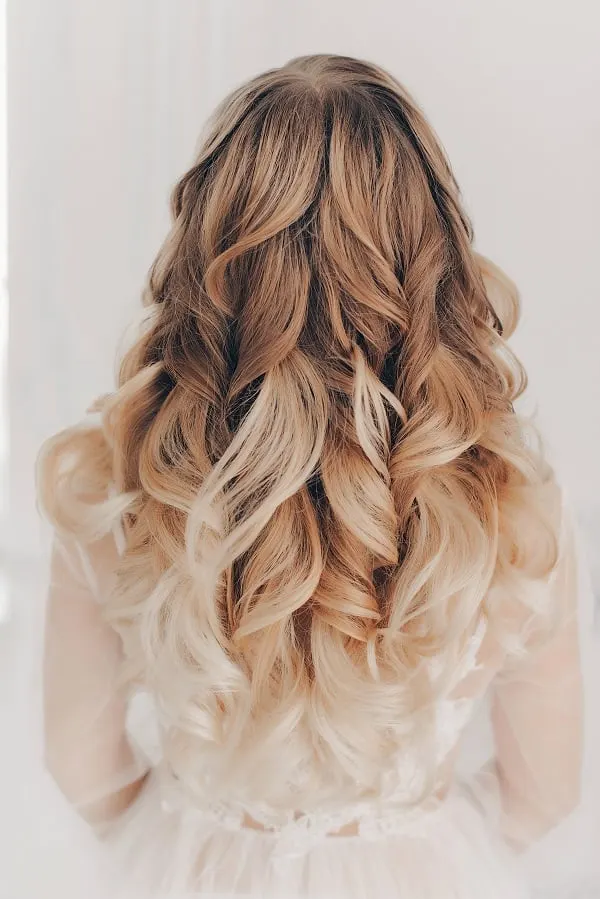 When you have a long mane that falls on your back, you can give it a twist with a platinum blonde balayage. These big glorious curls make this hairstyle suitable for weddings or other events where you need to look your best.
17. Blonde Balayage on Very Long Hair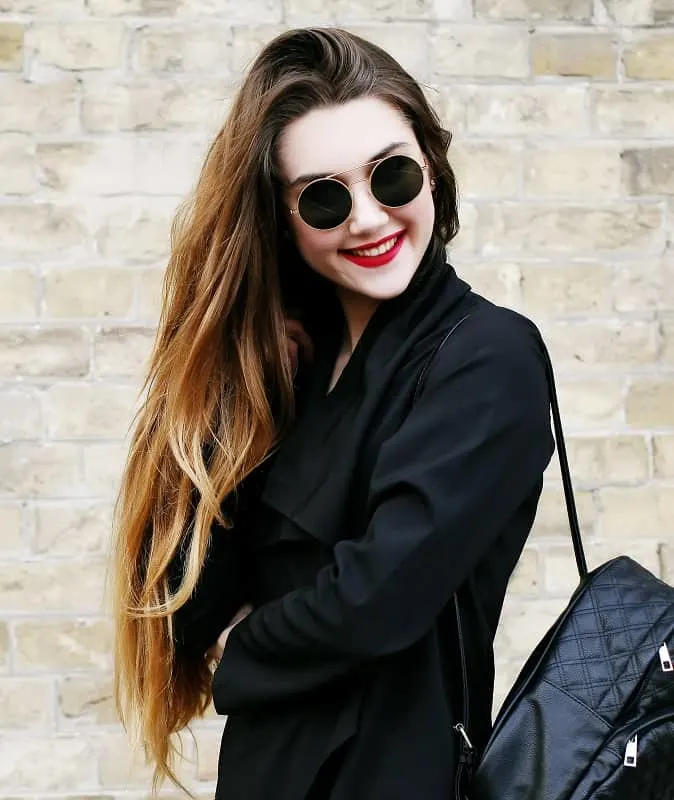 Opt for a blonde balayage on brown hair if you want a look that gives your mane all the attention it deserves. Style layers to obtain more volume and wear the whole hair on one side. Red lipstick will also make you stand out in any crowd.
18. Ash Silver Blonde Balayage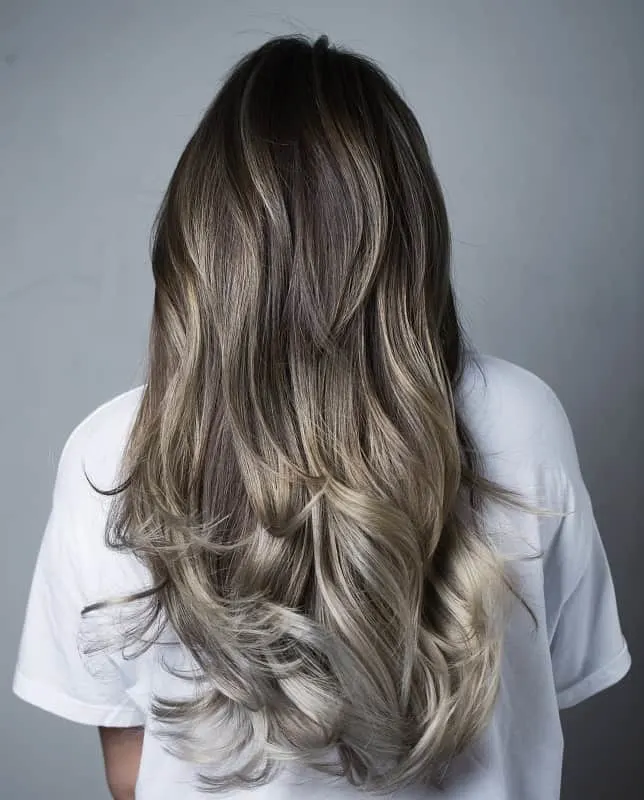 While you keep the roots in their dark natural color, make a great transition to an ash-blonde color using the balayage procedure. You will have a lot of texture, and the relaxed waves will give the hair more volume.
19. Blonde Balayage for Bob Haircut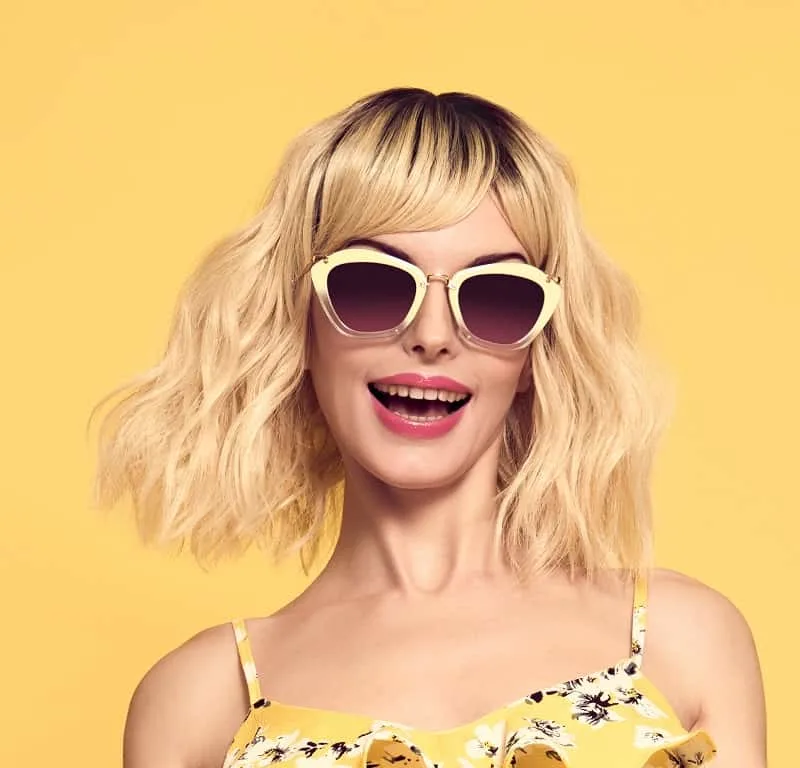 A dark root with a blonde balayage hairstyle will undoubtedly make you look breath-taking. Cut the hair in a blunt bob with bangs that you can slightly wear on the forehead, on one side. You will get a look that is absolutely perfect for the summer.
20. Blonde Balayage On Pixie Haircut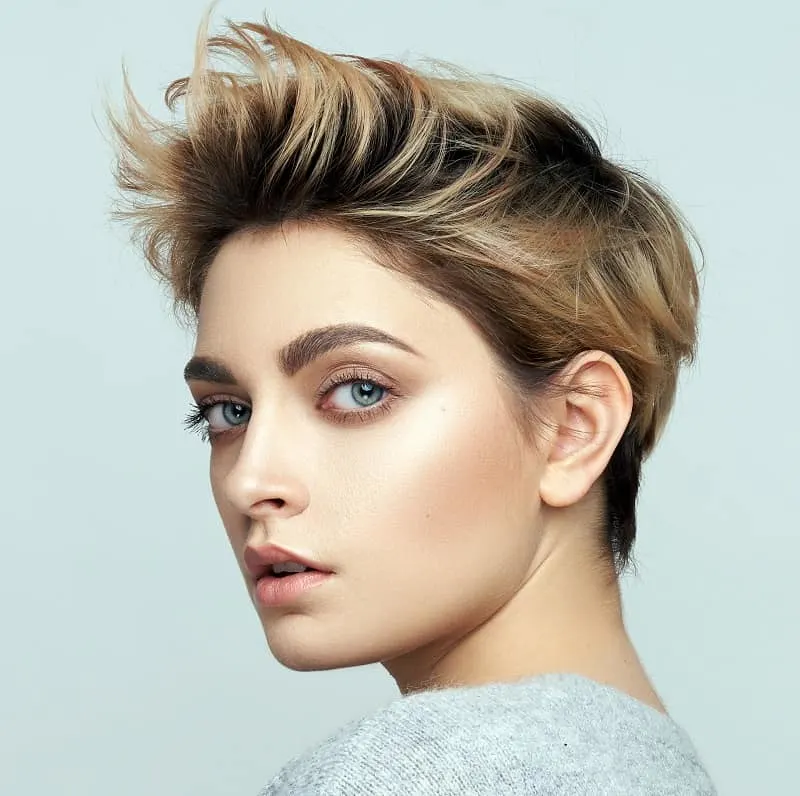 One of the perks of the balayage is that you can style it on any haircut, even on pixie hairstyles. Go for a short blonde balayage hair and create a messy look. Lift the top and bangs and tousle the back and sides to obtain that effect.
21. Strawberry Blonde Balayage Hairstyle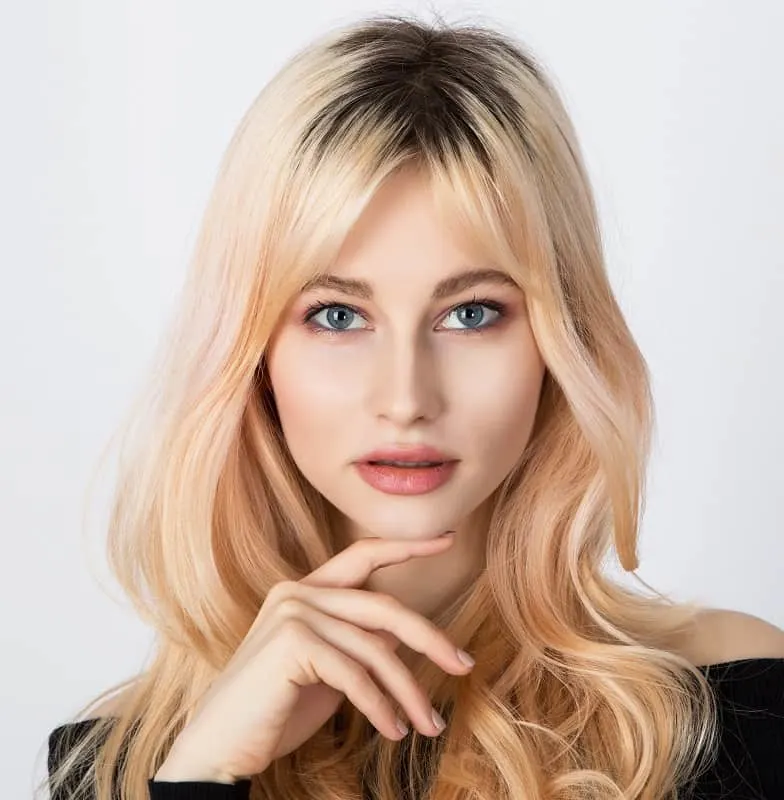 A strawberry blonde balayage will make you look delicious! Choose a long hairstyle with layers and short curtain bangs that go just above the eyebrows. Make a few wide and loose curls and waves to obtain a romantic, elegant look.
22. Dirty Blonde Balayage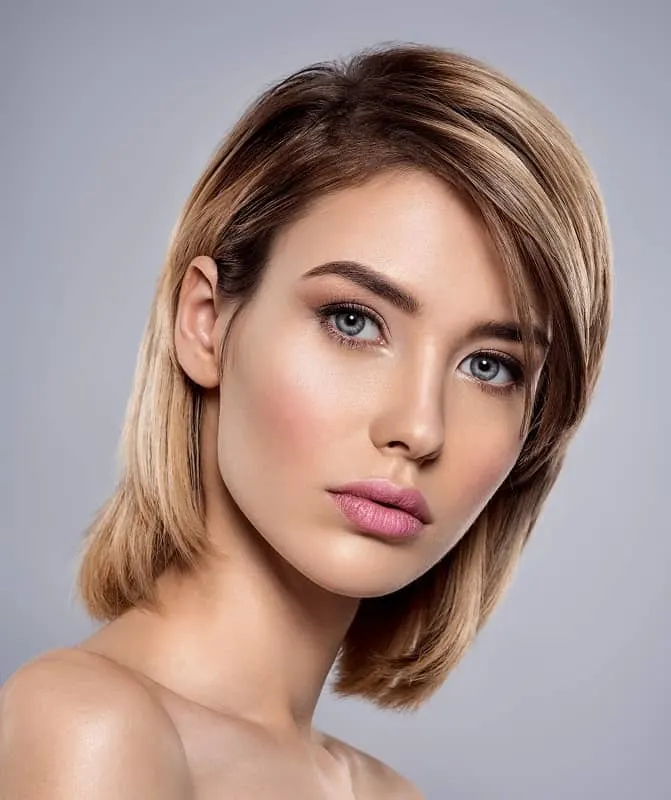 A dirty blonde balayage hair will make your bob haircut look fabulous. Select a medium-cut and opt for bangs that you can toss on one side. Layer the hair and wear it over the ears if you want a luminous face.
23. Honey Blonde Balayage For Curly Hair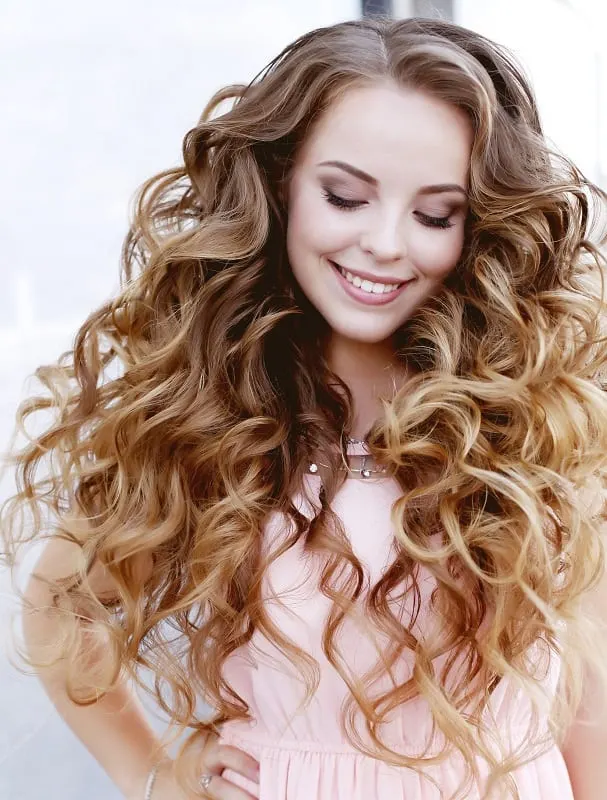 Part your hair in the middle and style a honey blonde balayage hair. The gradual transition will look amazing on your hair, especially when you have curly locks. This way, each ringlet will stand out, and your mane will have such a bounce.
24. Blonde Balayage for Buns
Balayage blonde highlights look fabulous, however you choose to style your hair. Whether you let it fall on your back or pin it in a big stylish bun, your hair will gain a lot of texture. To make this hairstyle look modern, give it a messy touch by pulling off a few strands of hair.
25. Golden Blonde Balayage for Long Hair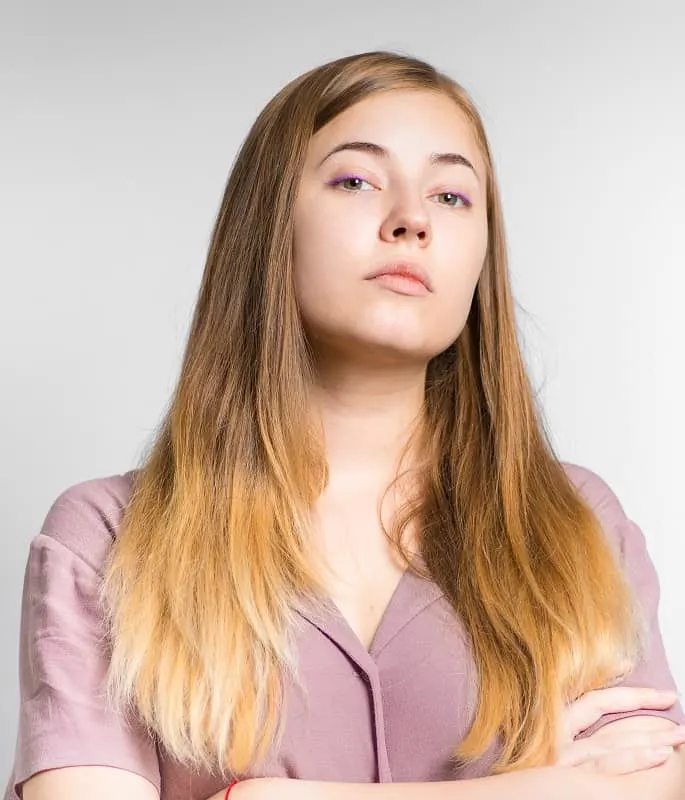 When you create a golden blonde balayage, you get a marvelous hair that will look sun-kissed all the time. Part it in the middle and wear the mane on your shoulders to show off that imposing gorgeous color.
26. Platinum Blonde Balayage for Straight Hair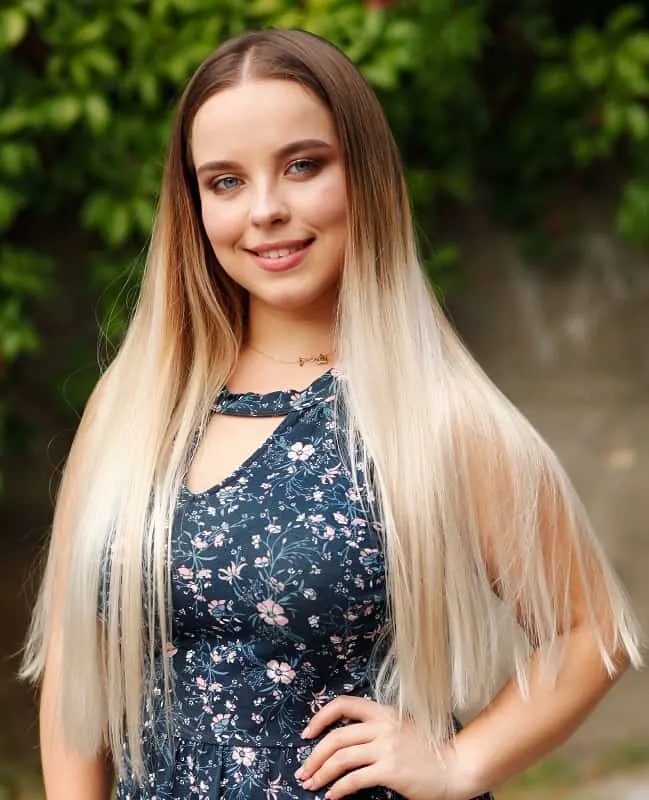 Make a beautiful balayage that keeps the roots and 1/3 part of your hair in a dark blonde shade and make a gradual switch to a platinum blonde. This straight blonde balayage hair will look ravishing, and everybody will admire your new look.
27. Messy Blonde Balayage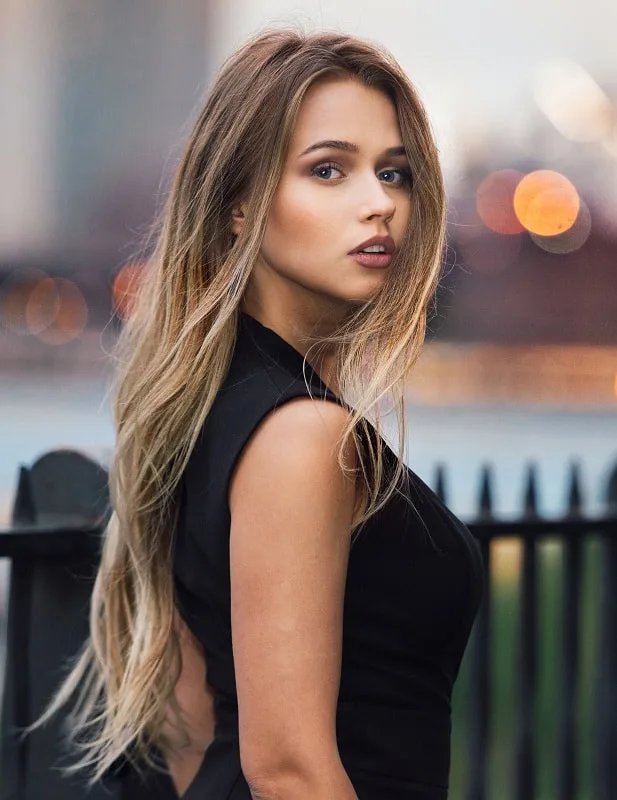 This long, rockstar blonde balayage hairstyle is ideal for women who want to transform their long mane in a true statement. Layer the hair and keep it shorter in front. Wear the long locks on the back.
28. Natural Beige Blonde Balayage Hairstyle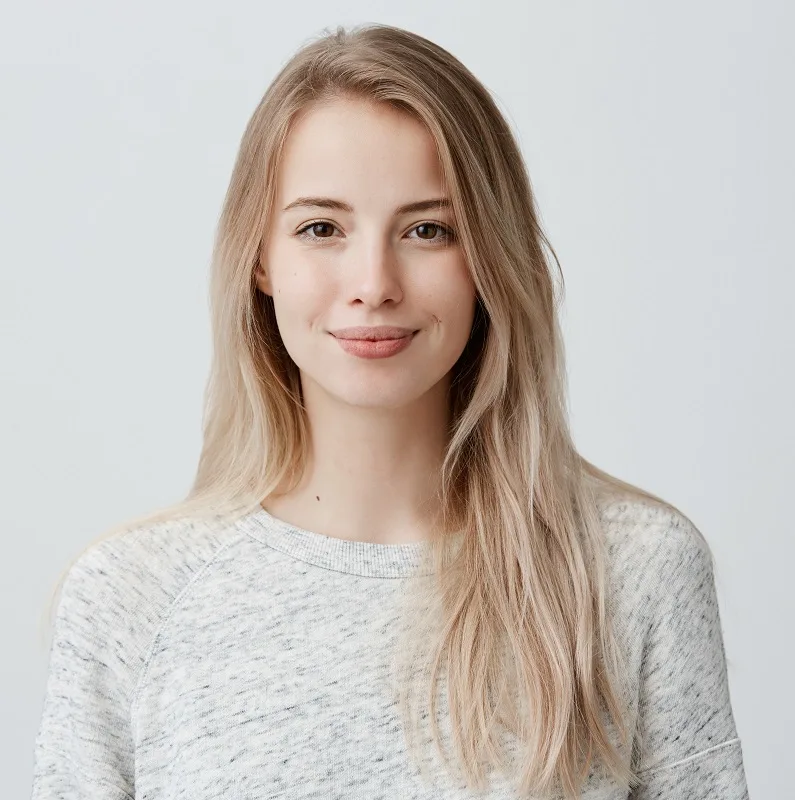 If you are a woman who adores natural looks, this is one of the most attractive options for you. Go for a beige blonde balayage hairstyle that keeps the roots a tone or two darker and switch for a warm beige for the tips.
29. Blonde Balayage for Asian Girls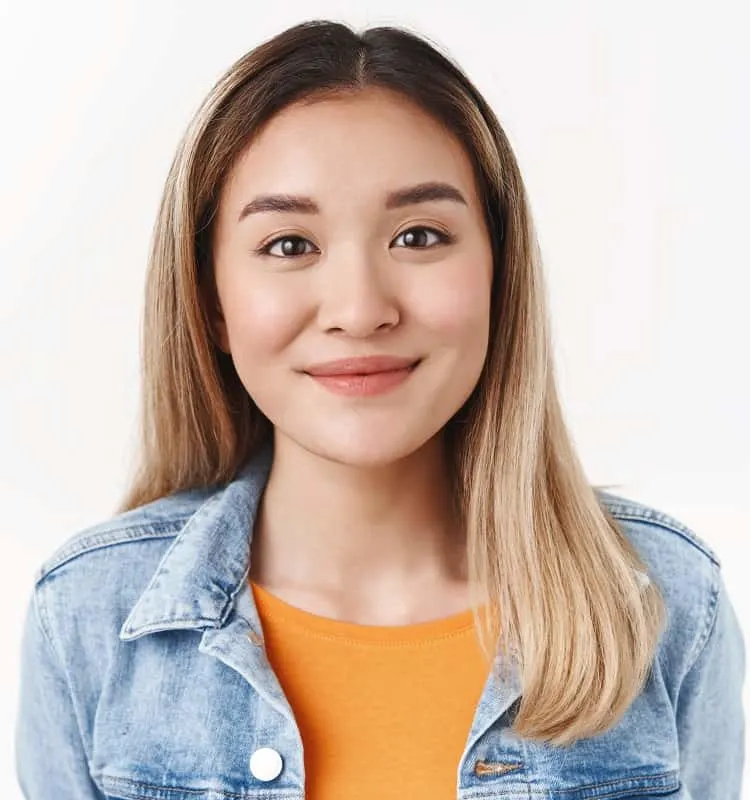 This Asian blonde balayage hairstyle will suit any girl who knows how to put a big smile on her face. Part the hair in the middle and opt for short brown roots. The transition can be smooth, or sudden, depending on your skin tone.
30.Pale Pink Balayage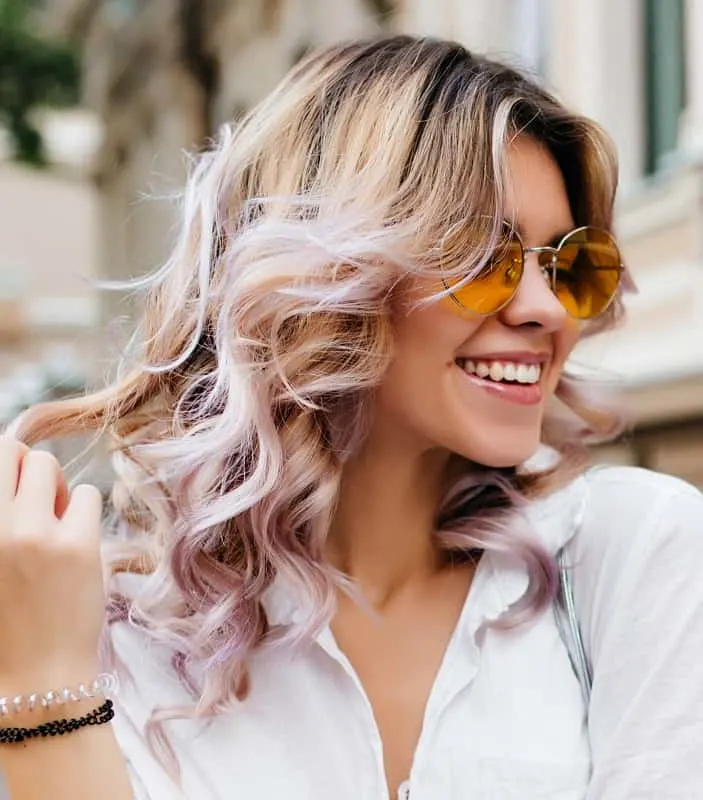 Who said that when styling a blonde balayage, you can't make it look more exciting by adding the third color. Opt for brown roots that continue in a blonde shade. For the tips, add a pinch of color; maybe a pale pink tint.
31. Bob and Fringe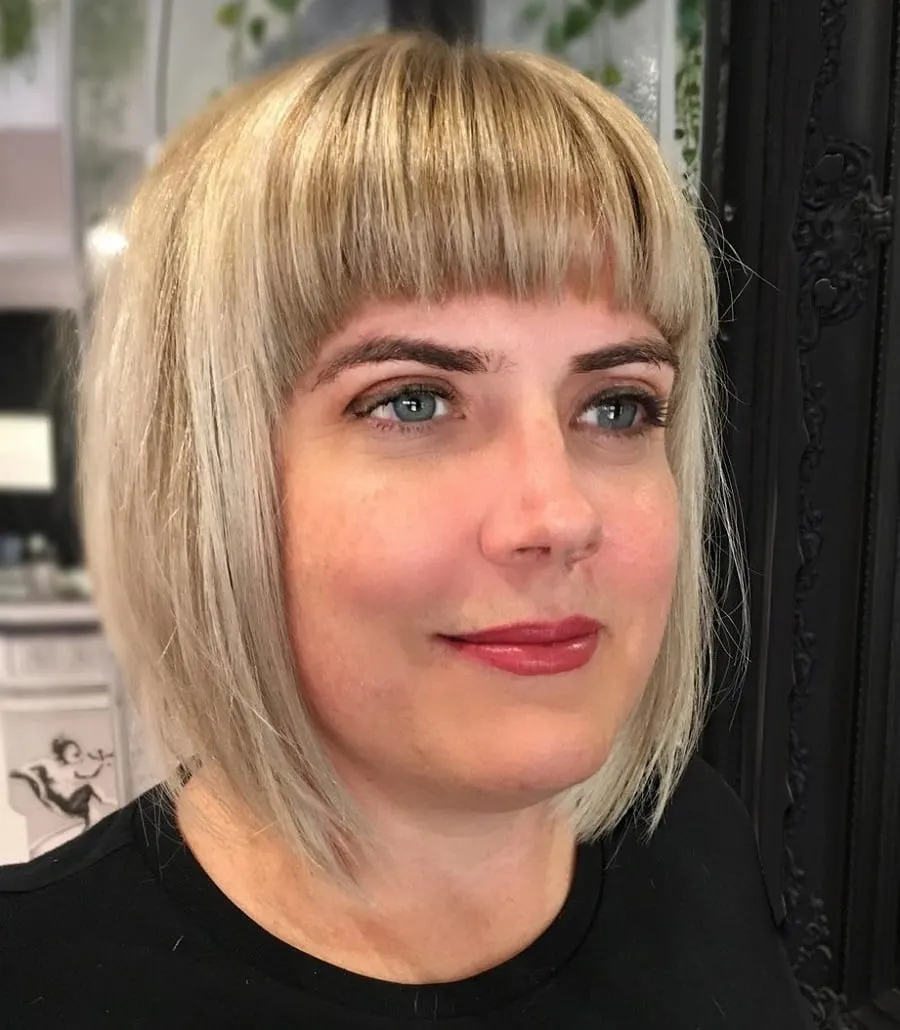 Fringes are great for giving your hairstyle structure and balancing out a high forehead. The bob is a universally flattering hairstyle and looks great teamed with these subtle honey highlights. This style would be ideal if you're trying to grow out your hair.
Shoulder-Length Blonde Hairstyles
32. Tumbling curls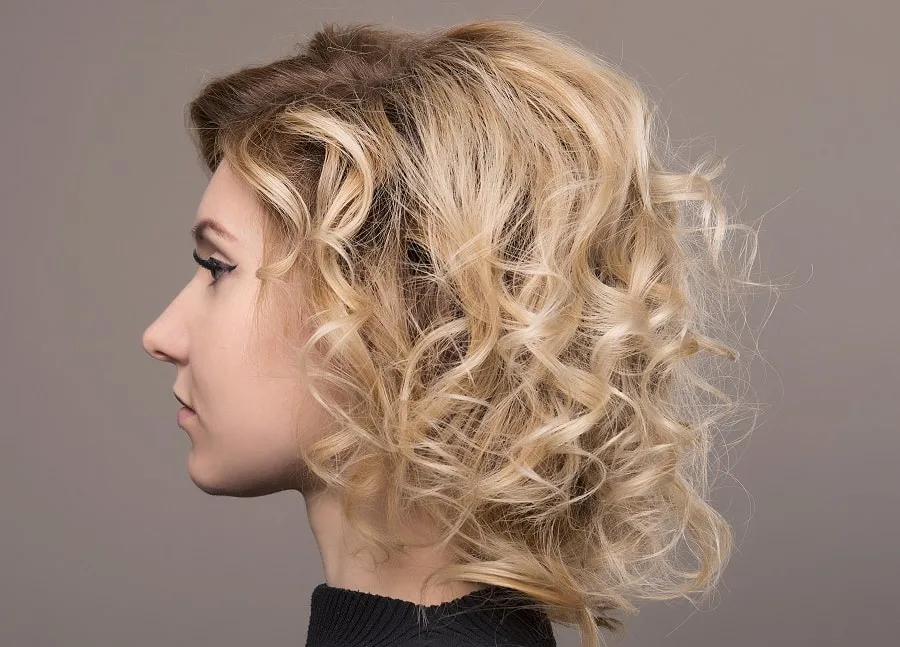 Balayage is the ideal way to color curly hair, creating a very natural and gentle look that suits wild curls perfectly.
As it continues to grow out this hairstyle will only look better and better; brush minimally for an on-trend bohemian style, and work with your natural curls rather than against them.
33. The Perfect Ponytail
Balayage isn't just for hair that hangs long and loose: you can also create the perfect balayage ponytail! The key is to keep things loose and messy, and not worry too much about looking prim and proper.
Pull your hair into a high ponytail using your hands, rather than a hairbrush, and then tease loose tendrils of hair out around your face to recreate this look.
34. Sleek Layers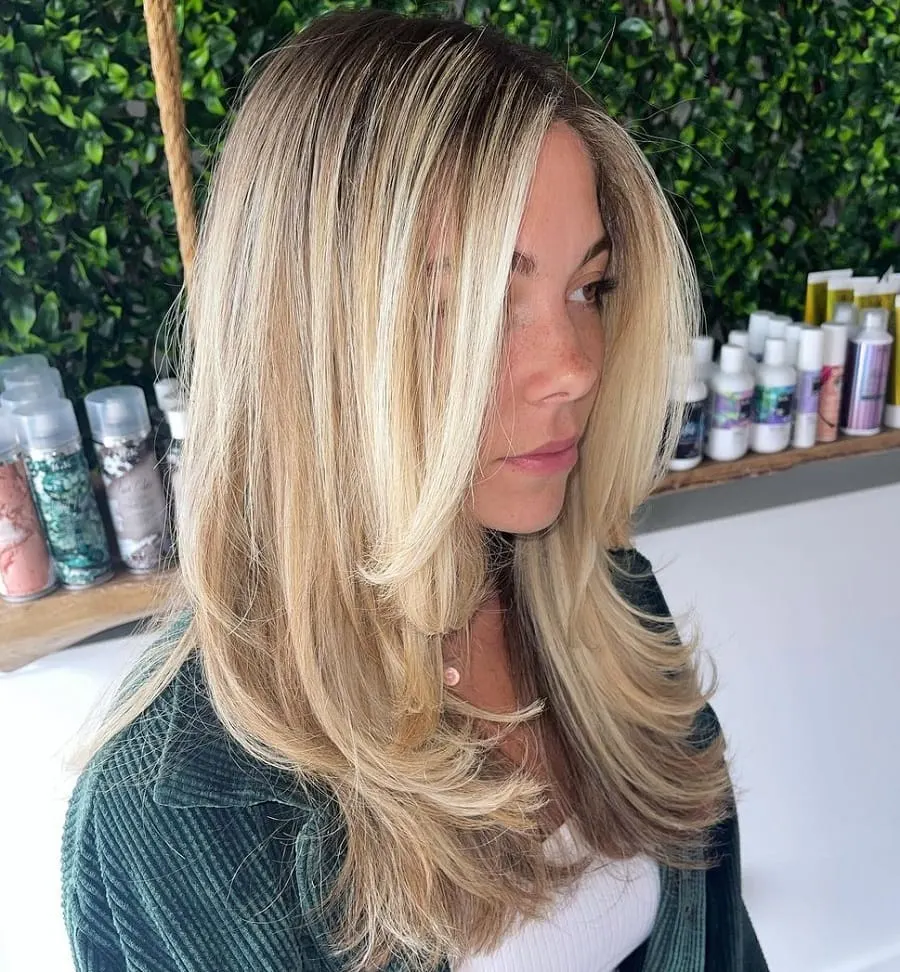 Add sleek layers to your minimalist and sophisticated blonde balayage color for a look that oozes class and sophistication.
Layers will make your hair easy to manage, and you can choose to either wear it straight or add curls depending on your mood. Layers are also great for adding length to rounder faces.
If you're a redhead then that doesn't mean that you can't experiment with the balayage trend! Blonde accents look great in red hair, and by choosing the balayage style you can still show off your beautiful natural color, giving you the best of both worlds!
Short Hairstyle Ideas for Women With Thick Hair
36. High Bun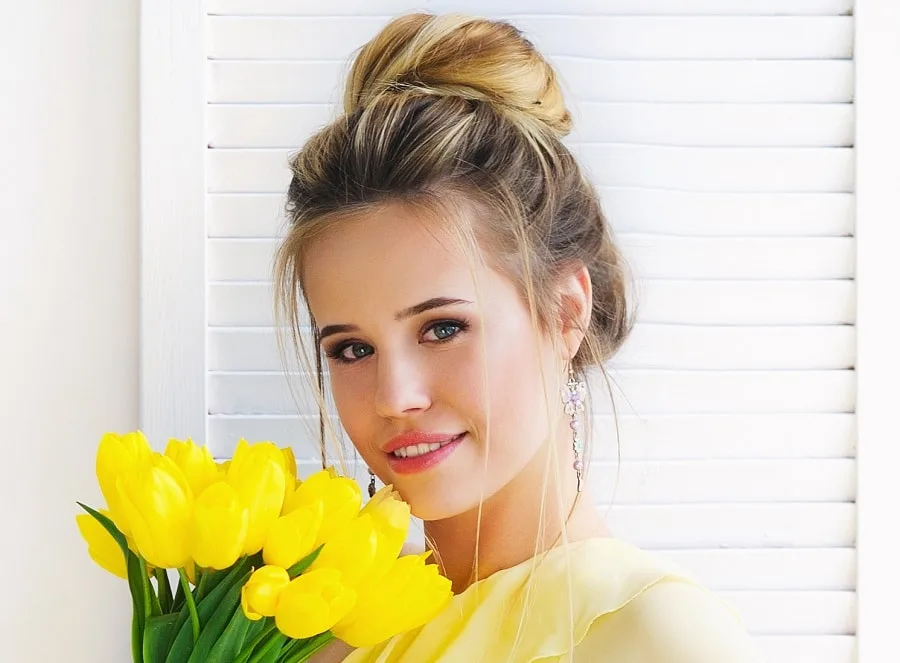 Inject some laidback Sunday style into your look by adding a casual high bun. The bun looks great with blonde balayage hair, as it creates a beautiful two-tone look that is both understated and fashion-forward. Add oversized shades and go!
37. Wavy with Super Length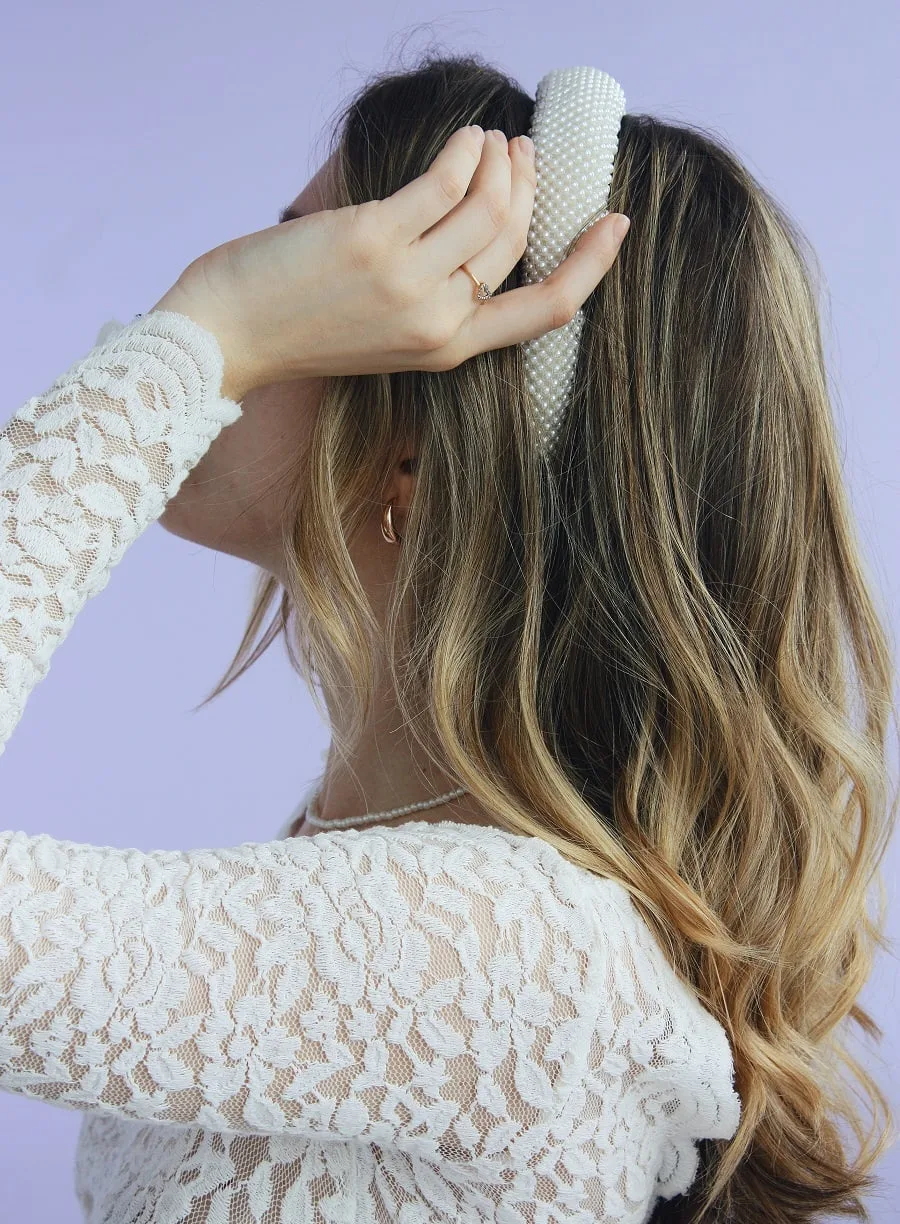 If you have very long hair that you don't want to cut then balayage is the best coloring technique to choose, as it doesn't need to be redone very often, meaning that you won't cause excessive damage to your hair. Balayage coloring looks even better when it grows out!
Trendy Wedge Hairstyles for 2023
38. Blunt Cut with Medium Balayage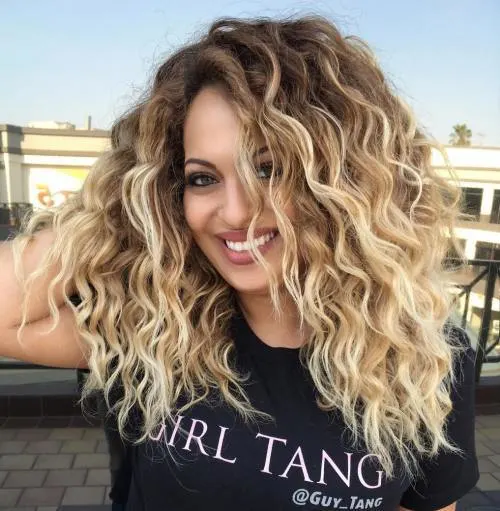 Medium blonde balayage is a flattering color on practically every skin tone. Freshen up your ends with a blunt cut and all very light blonde at the bottom half that melts in with dark blonde.
39. Pinned Back Blonde Waves
Not only do glam waves instantly dress up long hair for an old Hollywood vibe, but by clipping back your hair on one side, you'll also create a face-flattering hairstyle you'll want to wear to your next date night.
40. Wavy Balayage Updo
Most girls know how to do a messy bun by now but take it one step further to create a gorgeous evening updo. Just add loose waves and coil the hair gently on top of your head, letting some tendrils hang loose along your face.
41. Chocolate Brown and Blonde Balayage
For women whose natural hair color is dark brown, create a fabulously dramatic hairstyle that doesn't need much styling by adding a very light blonde balayage. Wear in long loose waves or in a messy bun for a guaranteed stunning style.
42. Warm Copper Balayage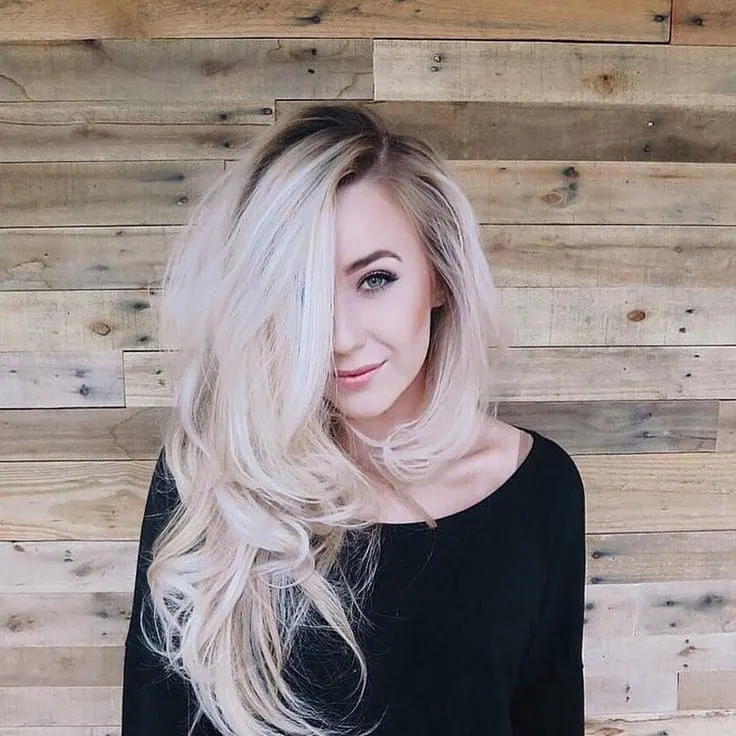 When fall comes around and you want a cold-weather hairstyle to warm you up, try a reddish brown with blonde balayage. The colors really flatter women with a darker skin tone but are versatile enough for light skin tones too.
43. Sleek Half Updo Braid
These smooth, sleek waves belong in a hair commercial. Gather the top half of your hair in a ponytail and make a loose low braid. You can even tuck in a few faux flowers for detail and extra color.
44. Side Braided Bun
When you're heading out or just running errands and want your hair off your face, make a side braided bun and leave some hair around your face loose. This way, your beautiful balayage blonde is still noticeable.
45. Half Up Half Down Balayage
Get this stunning half up half down hairstyle by using a curling wand to make long spiral curls. Gather the top half up in a loose pony or bun to show off the color all over.
FAQs
How much does a blonde balayage cost?
Blonde balayage starts at about $80 and increases to as much as $200. Cost varies based on your hair length and how many sessions it needs to be lightened.
How long does blonde balayage last?
Most blonde balayage coloring lasts at least three months, but it can last as long as four months if you really take care of your hair.
Can I get blonde balayage on my blonde hair?
Yes, there are many shades of blonde that can be added to brighten it and give it more dimension.
Is blonde balayage hard to maintain?
Many women like blonde balayage because of how low maintenance it is. Since there's no coloring at the roots, you don't need to worry about frequent touch-ups.
Can I do blonde balayage on brown hair?
Yes, many women use blonde balayage to give their brown hair depth and dimension. Blonde with brown will create a natural look and brighten your complexion.
What skin tone suits blonde balayage best?
For a pale or light skin tone, opt for baby blonde; for a medium or dark skin tone, opt for caramel or honey blonde balayage.
Is it possible to do blonde balayage without bleach?
Yes, but the color won't be as vibrant. If you'd rather get blonde balayage without bleach, you can try a regular box dye for lift from color.