Women, who have green eyes, are lucky to look great with virtually any hair color. Taking advantage of brown hairstyles for green eyes allows you to outline your wonderful eye hue while sporting a natural color on your locks. Brown is one of the most all-purpose hair colors in the world.
Choosing it for your next image can help you enjoy a plethora of new hair ideas. As opposed to what most people think, brown is a very diverse color. It comes in many shades, each one of which suits green eyes.
Choose a Brown Hairstyle for Green Eyes
As you probably know, the choice of the right hair color doesn't just depend on the eye color. It depends on the skin type as well. Here are some advice on how to go about hair color choice.
Green Eyes and Warm Skin Tone
When you have such a wonderful combination of green eyes and warm skin tone, you can enjoy chestnut and auburn brown for your hair. You can either use them on their own or add some highlights. Red and copper highlights for auburn and chestnut brown hair are awesome.
Green Eyes and Neutral Skin Tone
This mix can be priceless if you choose the right shade of brown. Go for dark and rich chocolate brown hues for your hair. If for some reason, you can't stand dark brown, opt for medium brown shades. Just try not to make your hair too light. The dark brown hues outline the warm skin tones and highlight the green eyes.
Green Eyes and Olive Skin Tone
Olive skin does a great job complementing your green eyes but only if you combine it with the right shade of brown. Very dark brown, which almost seems black is a perfect choice. You can also opt for the chestnut brown base with burgundy highlights.
Green Eyes and Pale Skin Tone
Pale skin tone coupled with green eyes allows you to have a big choice of colors. Black and brown shades are always an excellent choice. Go for any shade of brown you wish. It will accentuate your eyes and outline your skin tone.
Smartest Access to Brown Hairstyles For Green Eyes
Brown hair color might seem boring but brown hairstyles for green eyes can be truly stunning. Brown is far from being a mousy color. It can be bright, rich, and amazing. When choosing the right shade of brown for your green eyes, you can go from light golden brown to dark coffee brown.
Depending on how dark or light green your eye color is, you can experiment with hair hues. We collected 27 wonderful examples of brown hairstyles that girls with green eyes can enjoy today.
1. Reddish Brown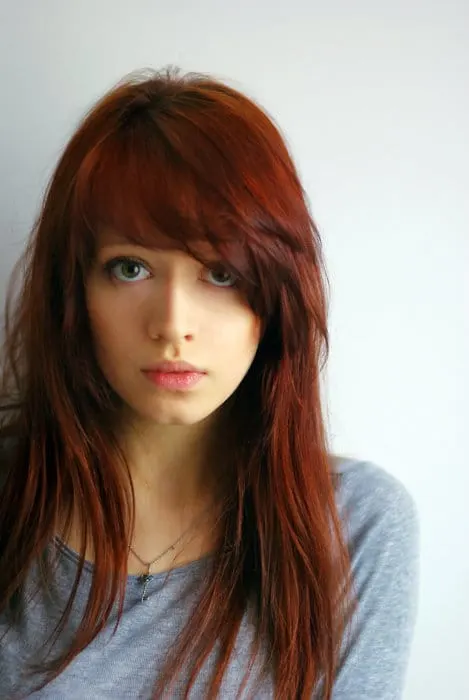 Green eyes look perfect with red and brown color so your best bet is to mix the two. You can either add some reddish hues to a brown base or create highlights. Make sure to focus on the front strands and the bangs.
2. Light golden brown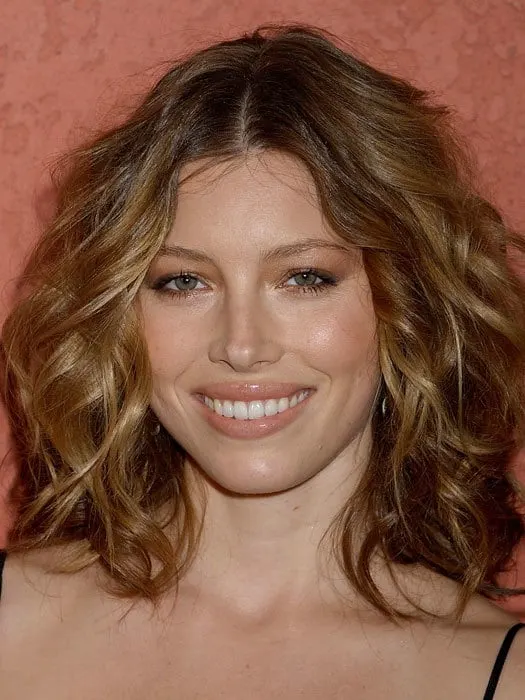 Light golden brown can be suitable for girls with pale skin tones and green eyes. This brown hairstyle is a wonderful way to outline your facial features. You can use this color as part of an ombre or even a balayage.
3. Warm brown tones
Natural warm brown tones allow you to sport the softest and the most attractive hairstyle. While many women try to go for outrageous hues, such as silver blue or emerald green, simple brown will never go out of style.
4. Medium golden brown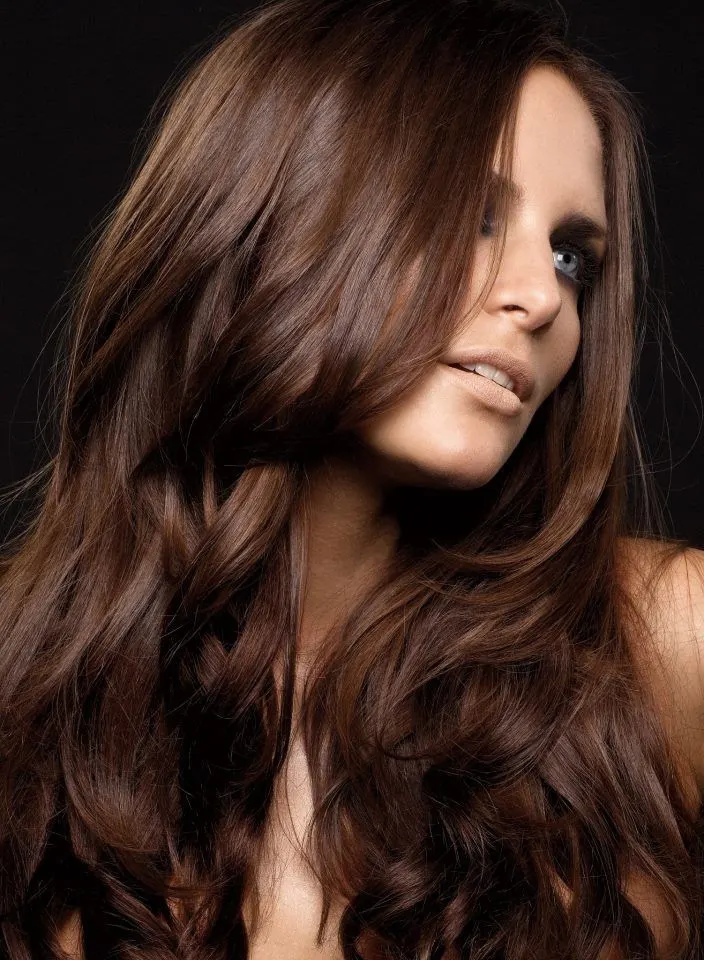 This brown hairstyle adds green eyes an extra sparkle thanks to its golden hues. Medium golden brown is the choice of most women, who hate the color hassle but love looking natural and stunning.
Enjoy Light or Dark Brown Hair As You Like
5. Deep brownish black
If you have olive skin and green eyes, you can enjoy a very dark brownish black hue. The darker you make your hair, the more outstanding your eyes and other facial features will look. Meanwhile, the maintenance is kept to a minimum.
6. Chestnut Beauty
A chestnut brown shade combines brown and red hues together creating a rich hair color that just looks natural. Ladies with all skin tones can consider this flattering shade as their new look. Top off with caramel highlights and flaunt them with a chic side braid.
7. Ombre Curls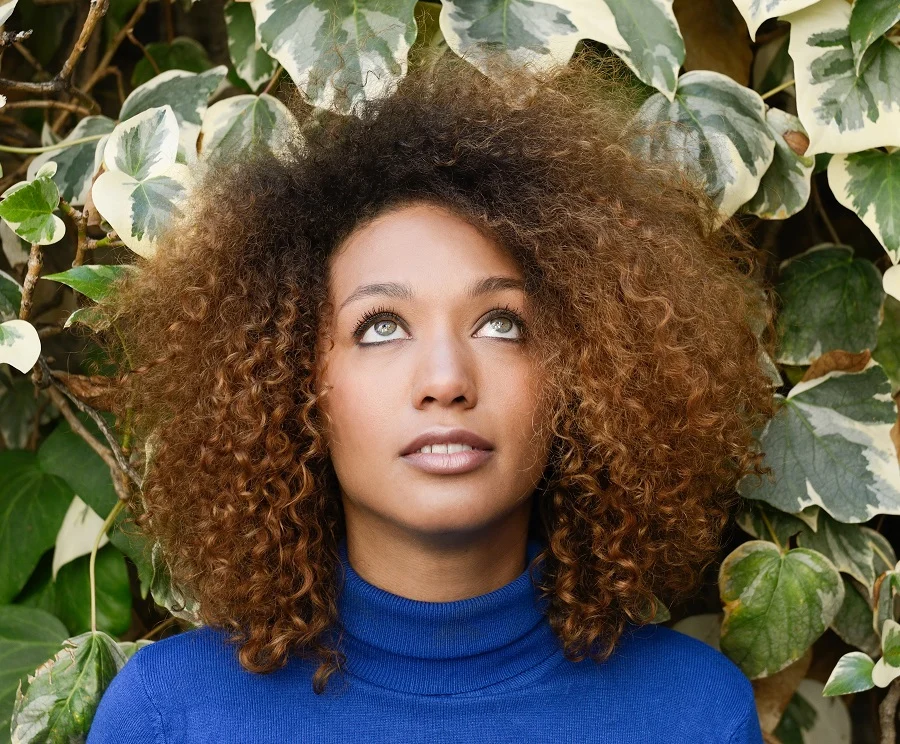 African-American women can accentuate their gorgeous green eyes with a chic ombre look. Opt for a deva haircut to style the natural curls individually around the face with the dark roots transitioning into a light golden brown shade midway to the ends. Done!
8. Chocolate Brown Mane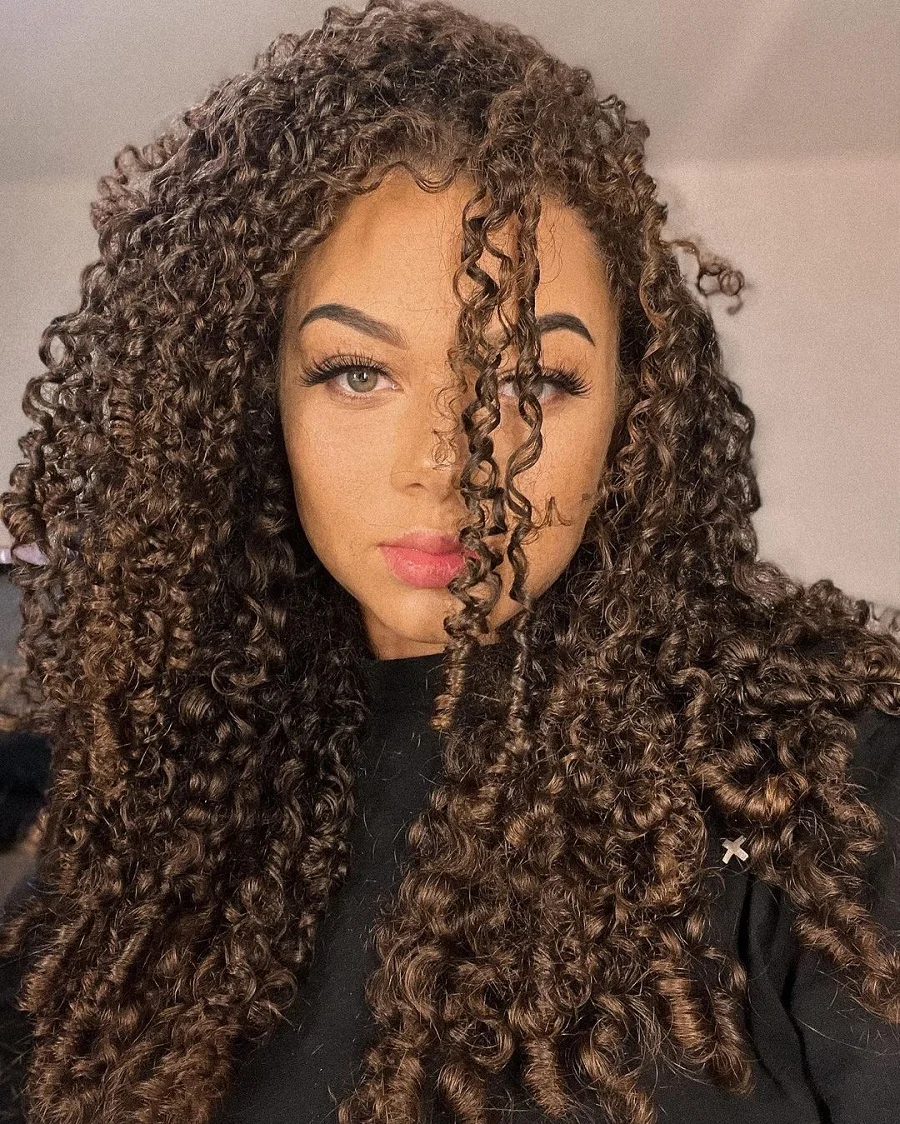 Dark brown hair colors look flawless on medium skin tones. Sport those natural coils with utmost confidence by dying them in a rich chocolate hue. Spice up the look further by going for subtle babylights that are one or two tones lighter adding an instant shine to the hair.
9. Just a Hint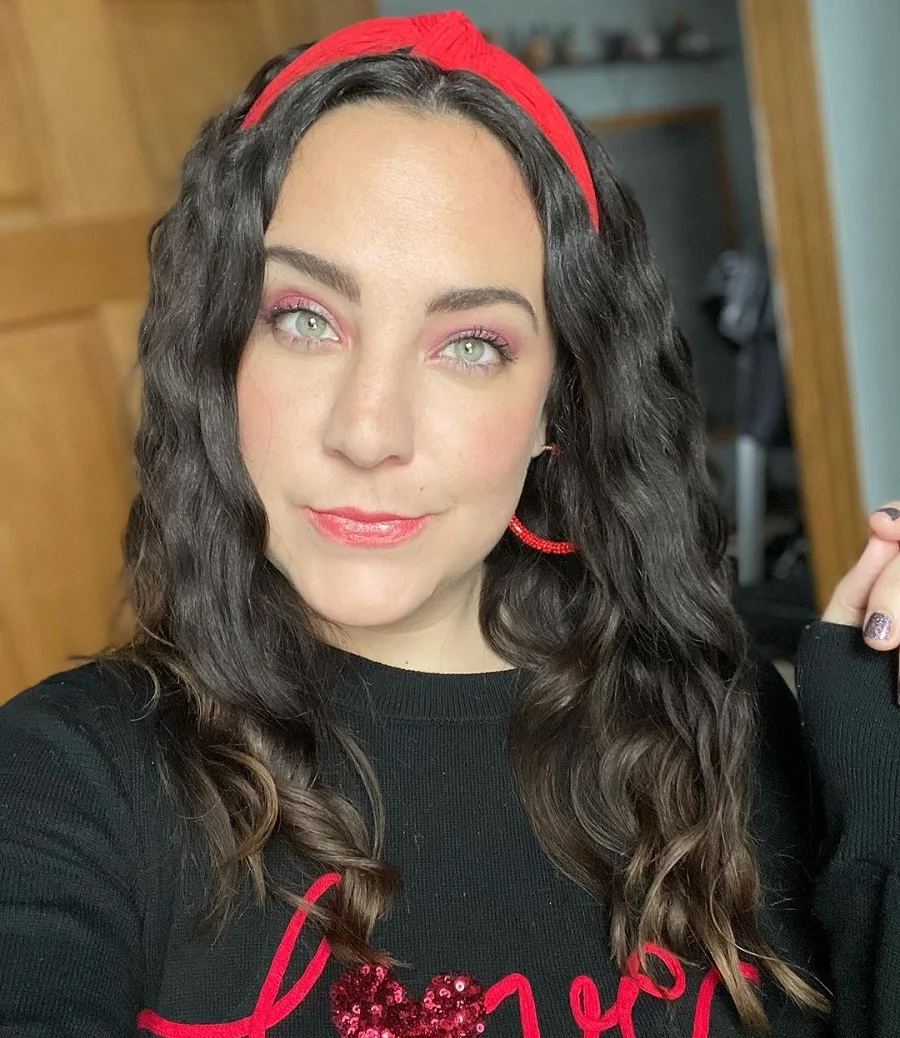 Laid-back ladies who are looking for a low-maintenance hairstyle to complement their face and eyes can consider the dip dye technique. Add a hint of ash brown to the ends of the naturally dark mane only. Carry the hair loose with waves and a headband and you are good to go.
10. Subtle Gradient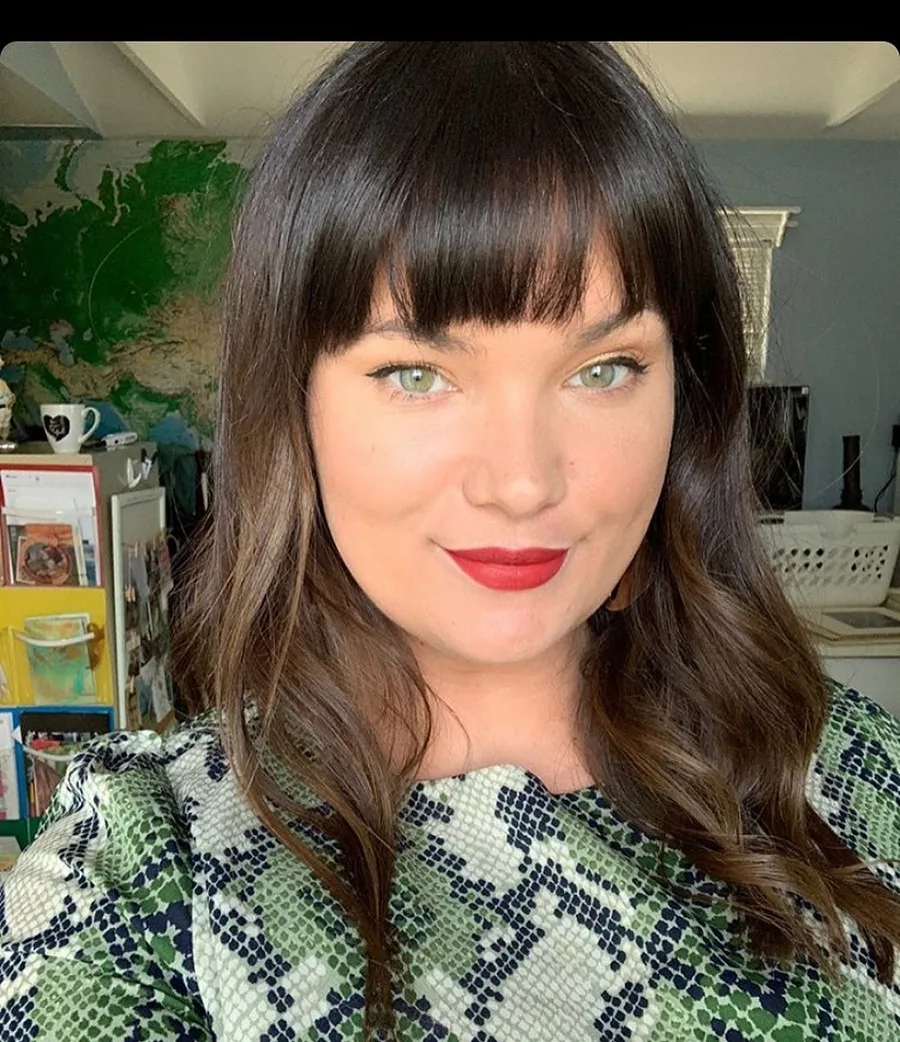 Here is another hot brown hairstyle for green eyes that you can consider as your next look. Complement those piercing eyes with eyebrow-grazing bangs and medium-length layers with the dark brown top melting seamlessly into a medium brown tinge creating a subtle gradient effect. Complete the look with loose waves.
11. Blonde Highlights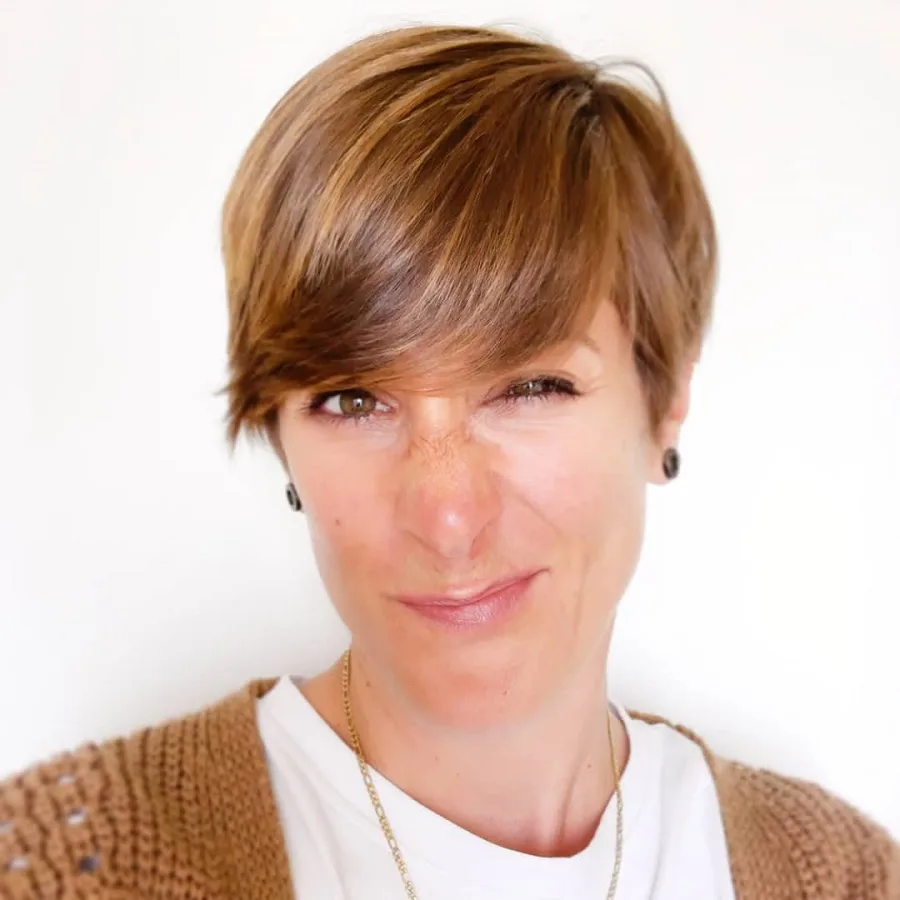 Middle-aged ladies with green eyes can liven up their look by considering a short pixie haircut and side-swept bangs covering the forehead. Take things up a notch by dyeing the hair in a shiny light golden brown hue and adding blonde highlights to stand against the darker strands.
12. Lucious dark brown
Green eyes and beautiful curly locks warrant this royal mix of colors. Deepest and richest hues look amazing no matter what your skin tone is. But they do the best job on the pale skin tone. Black, brown, pale, and green are a killer combination.
Blonde Highlights on Dark Brown Hair
13. Golden highlights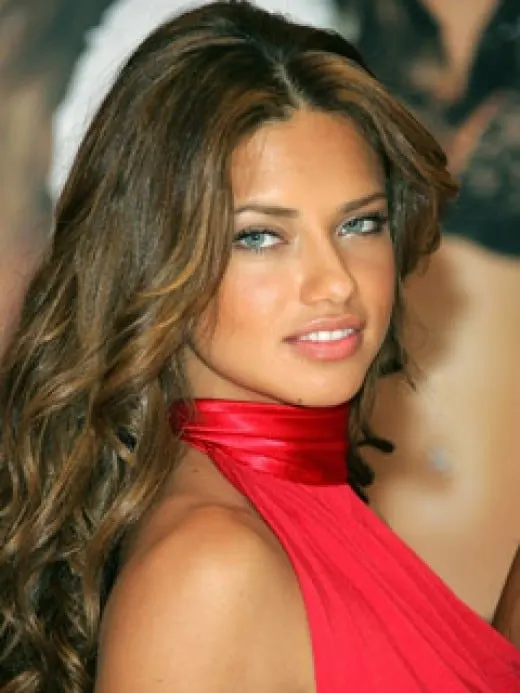 Soft brown base with golden highlights looks just as great with green eyes as fiery red hair. Don't be afraid of experimenting with different highlight hues. Start from golden brown and go toward bright or dark red shades.
14. Medium Natural Brown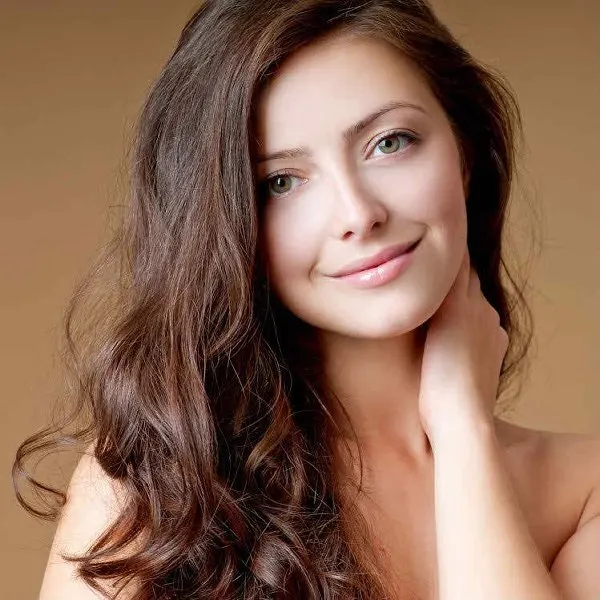 Medium natural brown hairstyle for green eyes is exactly what you need if you are going for a sweet and soft appearance. This color is wonderful for everyday use and looks great on special occasions.
Girls with pale skin and light brown eyes can enjoy the bright auburn brown hues. They are usually lighter than brown but not quite dark blonde just yes. Have fun walking the fine line between the two colors.
16. Glazes hazelnut brown
This glazed hazelnut brown is another variation of a light brown hairstyle for green eyes. If your green eyes are slightly on the light side, you can enjoy a lighter hair color. Dark green eyes warrant deeper brown shades.
Hair Color Options for Green-Eyed Girls
17. Milk Chocolate Brunette
Sorry if the name of this hue has you craving a treat, but milk chocolate is the perfect wavy to describe the rich tone of this brunette hue. It's awesome on deeper eyes and light skin with pink undertones.
18. Warm Light Brunette
Perfect for lighter eyes but deeper skin, a warm and light brunette gives your face a stunning glow. Try it on thick, curly locks or even straight hair with lots of body.
19. Dark Roots
Kate Middleton is one of our favorite brunettes, thanks to her enviously thick hair. Here, her roots are much darker than the rest of her highlights, but this style is perfect to mimic if you need to lengthen the time between appointments to return hair to optimum health.
20. Light Brown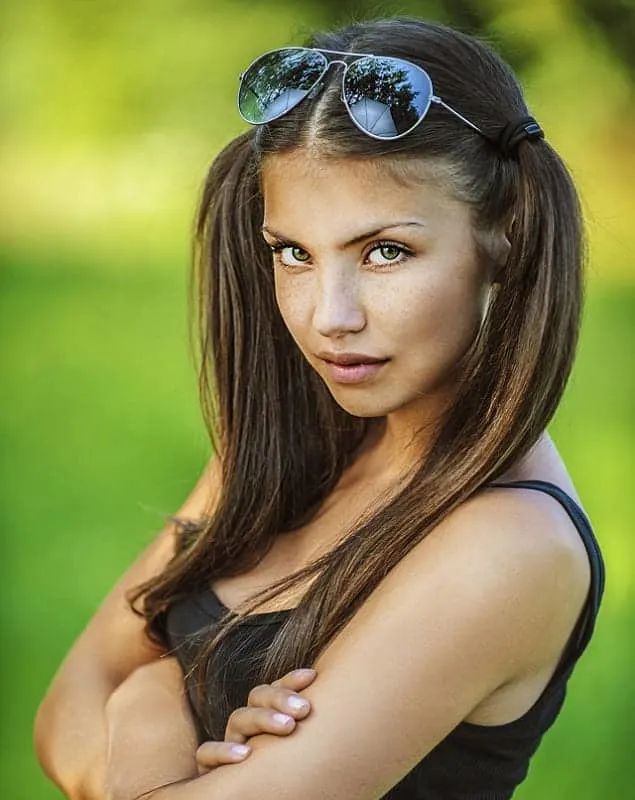 Make stunning greenish brown eyes pop more if you have naturally tanned, olive skin with this true, light brunette hue. This is the type of hair that only turns more golden in the sun. so show off those natural highlights.
21. Dark Coffee
How stunning is this rich coffee hue on pale and freckled olive skin? The dark color draws attention to your beautiful face and the deep tone works well on fine and thin locks.
22. Ash Balayage
Icier, ashy hues are stunning on fair olive skin and earthy green eyes. Add them to your wavy bob at the outermost edge of hair and especially around your face for a touch of brightness.
23. Warm Brunette Babylights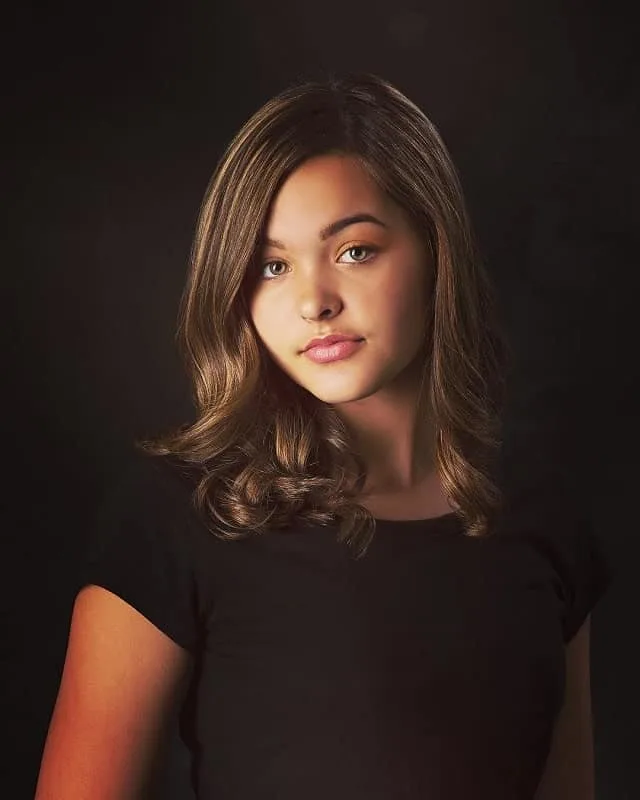 Babylights provide those thin layers that always seem to give off a youthful glow. Try them for just a splash of subtle brightening on your warm brunette tresses.
24. Light Hazelnut
Perfect on gorgeous ringlets or even soft, straight hair, this hazelnut hue simply shines. Subtle highlights should be added throughout the hair for extra tone and dimension.
25. Caramel Balayage
Embrace brassy tones in an approachable way with a sexy caramel balayage look. Perfect on golden skin, this soft highlighting effect will grow out with total ease.
26. Light Brunette Rust
Enhance the appeal of reddish tones in your golden skin and dark eyes with a rust-colored brunette. You don't have to go for all-over highlights, though. Soft ombre or balayage techniques will certainly do.
27. Soft Brown Ombre
This soft brown color is great on babes with clear, pale complexions. A slightly-off centre part feels like the right approach with this subtle and relaxed highlights combination.
FAQs
Is brown hair and green eyes rare?
Yes. Green eyes are among the rarest eye colors. Brown hair, on the other hand, is a fairly common occurrence. A combination of both, therefore, is rare, but among the green-eyed folk, brown hair is a common phenomenon.
Does brown hair make green eyes pop?
Yes, brown is a subtle but appealing color, and when paired with the vibrant and rare green color in green eyes, both accentuate each other appropriately.

The warm undertones of brown hair will make green eyes pop, as vision is drawn to the brighter color.
Brown or blonde hair: what looks best with green eyes?
Green eyes are perfect for warmer and more natural colors, which in this case, are portrayed by blonde hair.

Blonde hair is perfect for green eyes as both of these colors match in terms of hue and undertones. However, this does not make brown hair any less suitable for green hair.
We hope you are having fun with the new brown hairstyles for green eyes that we offered you on this list. Allow yourself to dissolve in the world of rich brown hues and wonderful golden shades. Have fun!