Every green-eyed beauty should invest in discovering the best hair colors for green eyes. As one of the rarest eye colors, green is gorgeous, special, and eye-catching—pun intended. Make the most of your unique peepers and choose a hair color that complements your big green eyes.
You're positively spoiled for choices, in part because there are so many shades of green eyes. For example, someone with light green eyes can pull off dark, dramatic hair colors because shades of dark brown, black, and burgundy make pale irises pop. Darker green eyes contrast beautifully with medium shades and pastel hues.
You're sure to find a hair color for green eyes that will make you want to change your current hairstyle, whether it's a fantasy color or a classic one.
Most Gorgeous Hair Colors for Women With Green Eyes
Since green eyes aren't very common, it makes sense to look up the best hair colors for green eyes before making a change. You want your eyes and your hair to be the focal points, so it's important to pick out complementary shades.
Not only does the hair color you choose need to match your eyes, but it should also flatter your skin tone. You won't believe the colors you can rock when you have green eyes!
1. Caramel Blonde Curls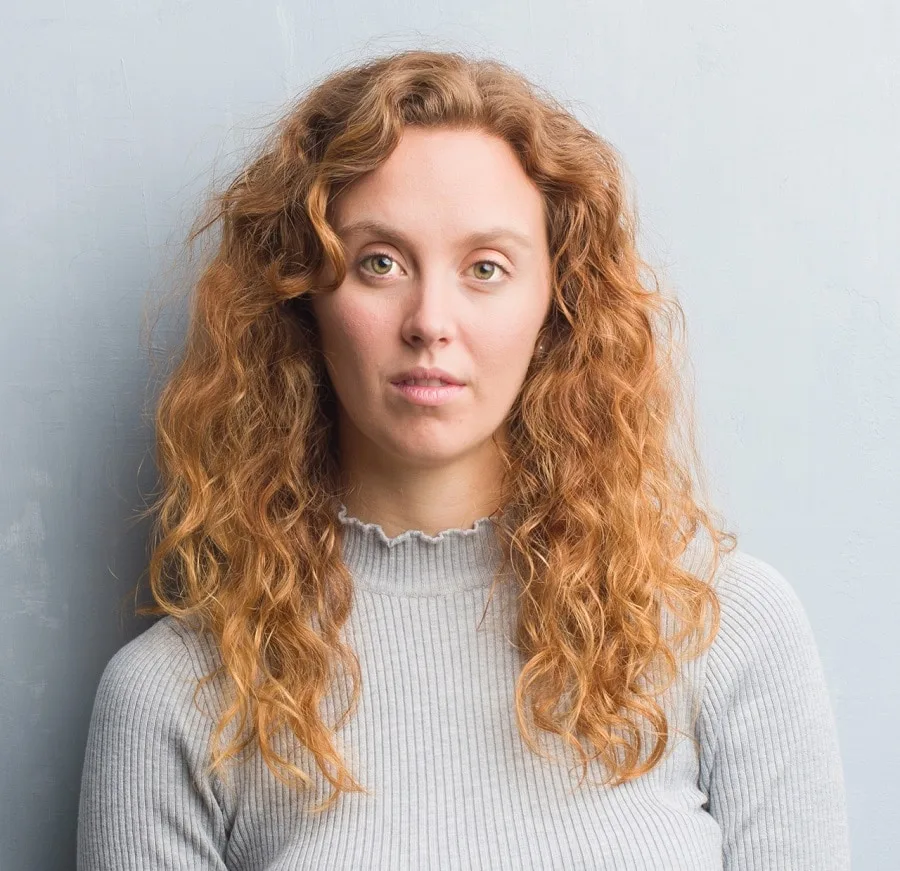 Enrich the green tinge of your eyes with a warm caramel to honey blonde hair color that'll add a subtle glow to the face too.
An all-over hair shade looks more natural while curly beauties can also pamper their mane with highlights or a balayage instead.
2. Aqua Blue Lob, Asymmetrical Micro Bangs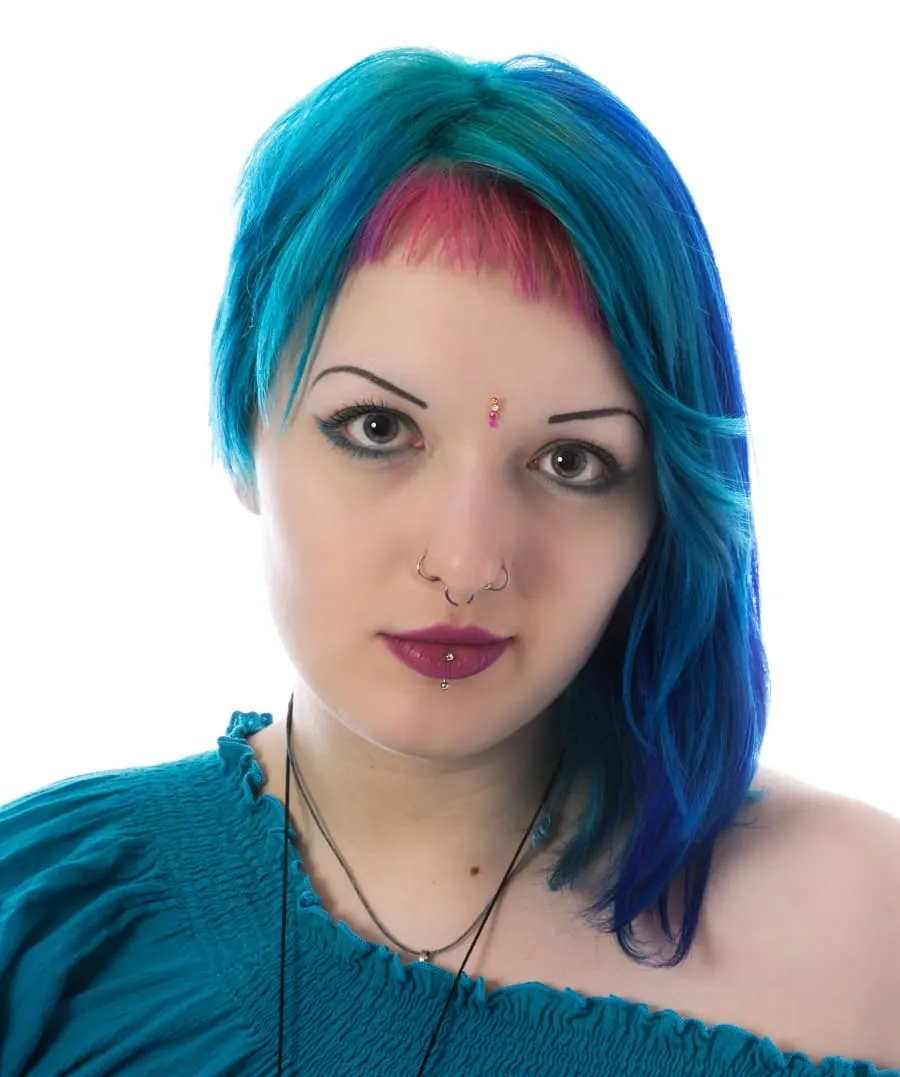 Let that flawless fair skin stand out with the most vibrant colors. Express your hipster personality with a bright aqua blue mane having hints of teal in between.
Keep the focus on those green peepers with uneven micro bangs that you can dye in the same or different nuance(s).
3. Chunky Fire Ombre Highlights
Orange and yellow lie opposite to green on the color wheel and hence create the best color contrast.
Set your dark bob on fire with chunky highlights that are orange on top and turn yellow while reaching the ends. Add red at the root for a more intense look.
4. Ash Blonde-to-Purple Gradient
Purple tresses and green eyes go perfectly together. Opt for a frosted look by keeping the roots ash blonde with deep purple tips. Use lavender as a transition color in between.
Skip the ashy part if you want a soft dreamy appeal rather than an icy one.
5. Ruby Red Tresses
Here's a hair color idea for bold ladies with green eyes. Nothing can go wrong with red as there is a shade suitable for every skin tone.
Mixed-race ladies can however paint their curls ruby red to complement their warm complexion. The emerging dark roots will add up to the look.
6. Curly Salt and Pepper Bob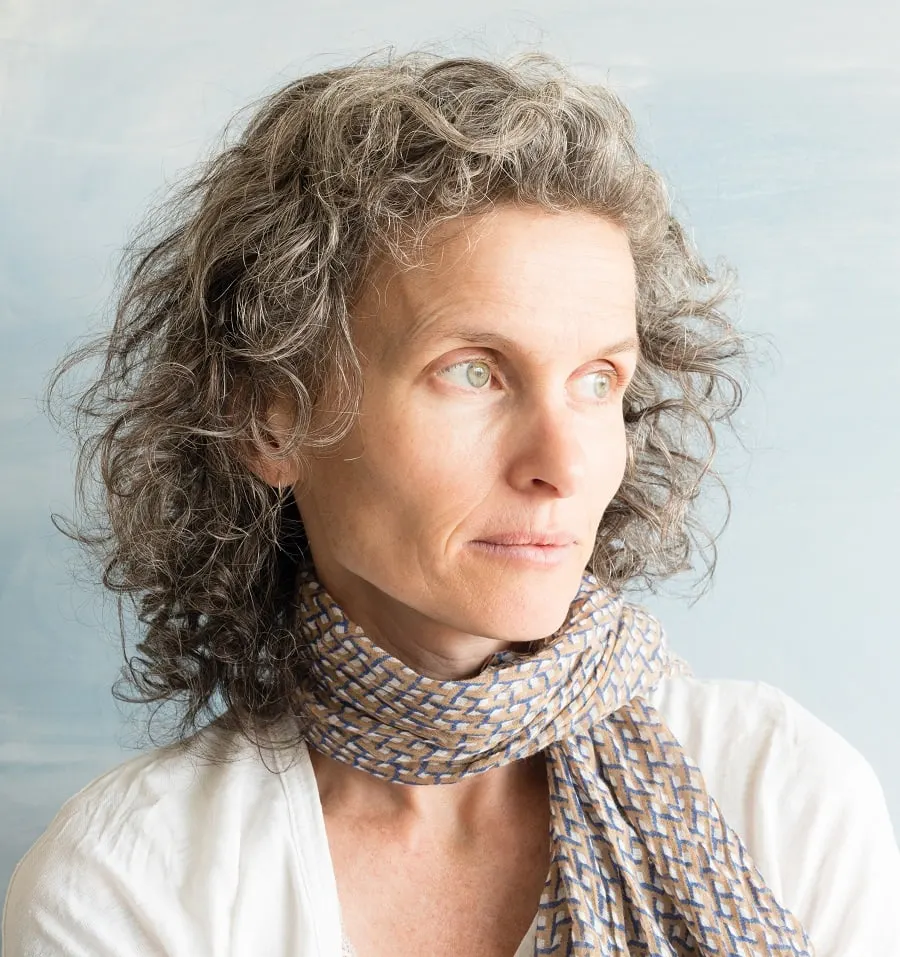 Embrace your grays with pride while keeping those light green eyes the center of attention when getting on in years.
Go for silver highlights or black/dark brown lowlights to achieve a gorgeous salt and pepper mane. Layer your curls to fall carelessly all around the face and done!
7. Golden Blonde Money Pieces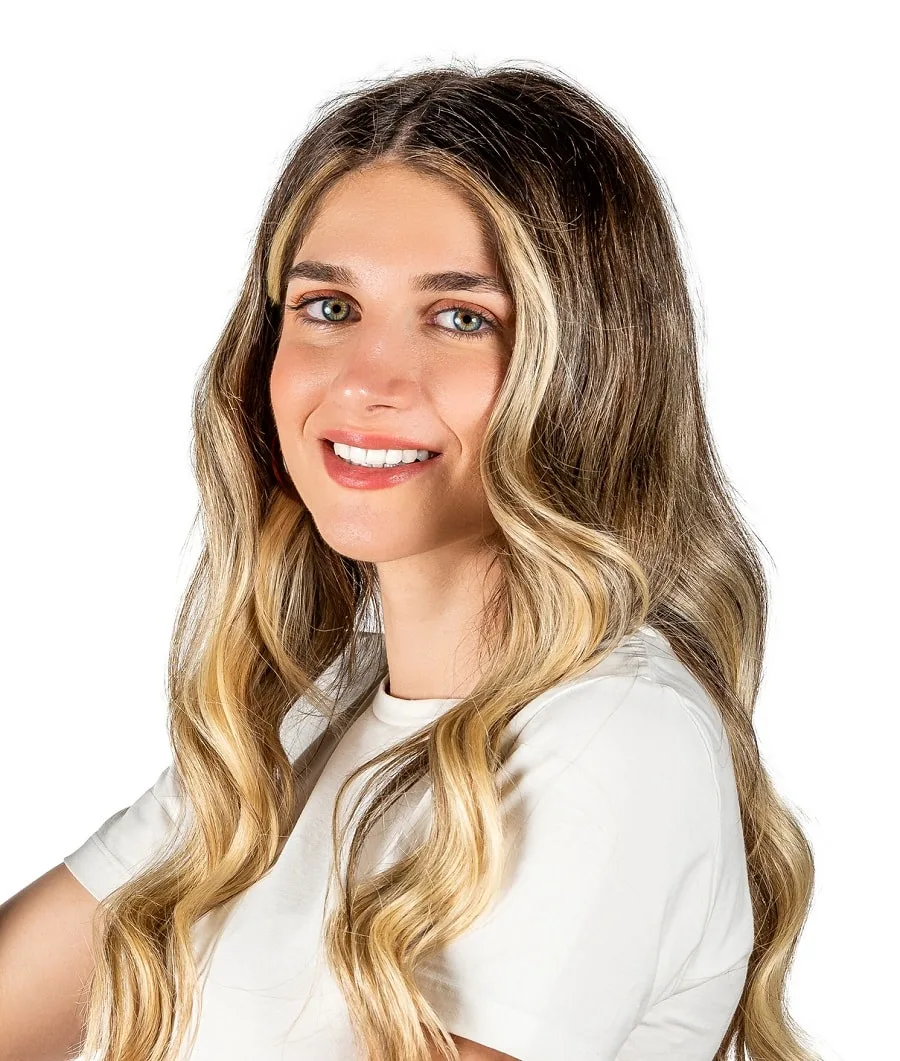 In case of hazel green eyes, choose a hair shade that lies close to the brown to yellow specks in your irises, like a golden blonde, and you won't regret it!
Frame the face with chunky money pieces or halo highlights to get a refreshed hairstyle with minimal exposure to chemical dyes.
8. Deep Copper Locks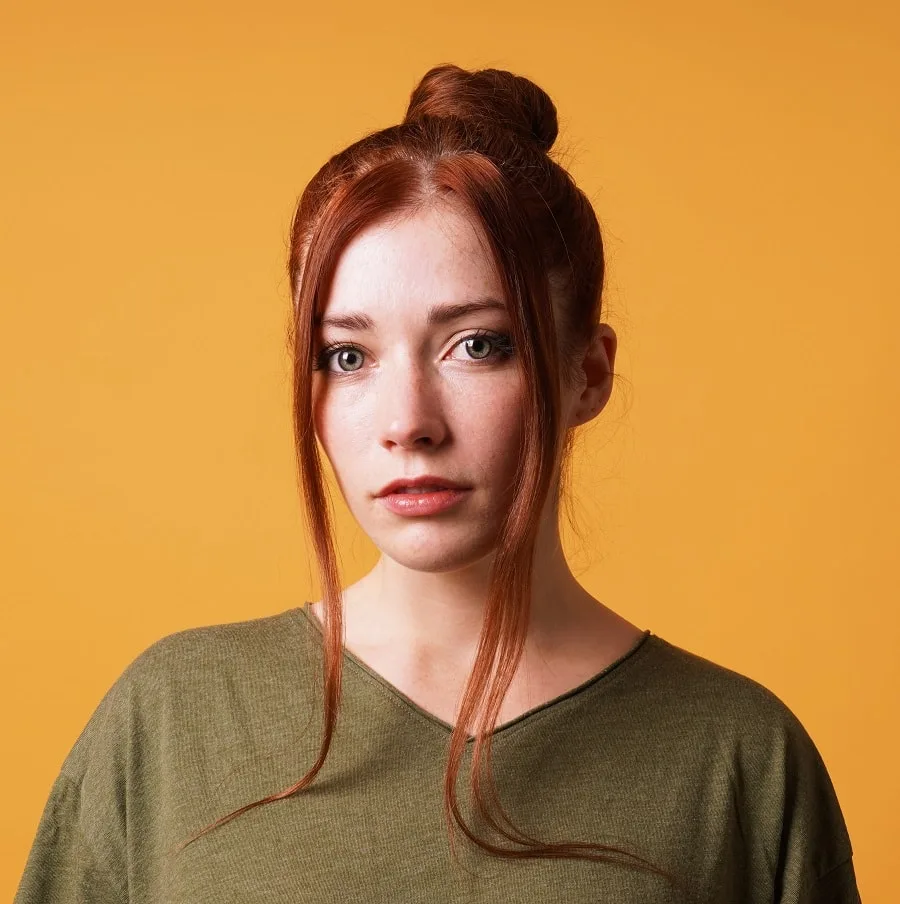 Natural redheads with green eyes are super rare but you can surely become one! How? Simply ask the hairstylist for a deep copper hair shade that goes with all skin tones.
A top knot bun with long face-framing tendrils is sure to drop some jaws.
9. Greenish-Gray Box Braids
Gray with subtle olive undertones makes another ideal hair color for green eyes. Ladies who are tired of sporting traditional hair shades can try greenish-gray box braids before going for permanent dyes.
Keep the braids for a while and adorn them with metal cuffs for a rock'n'roll appeal.
10. Natural Dirty Blonde Balayage
Dirty blonde features a dark blonde hue with hints of brown in between making it a suitable earthy tone to accompany your green peepers.
Opt for a dirty blonde base with hand-painted stripes of golden blonde or vice versa to end up with a natural-looking sun-kissed mane.
11. Warm Golden Blonde for Green Eyed Girls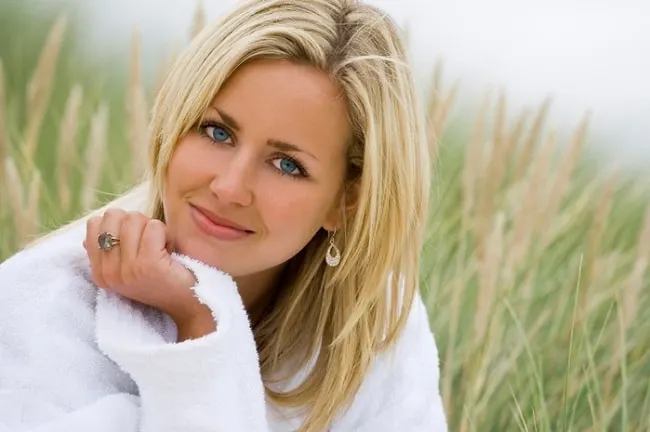 Because green is a warm hue, some of the best hair colors for green eyes are on the blonde spectrum. Opt for a warmer, honeyed shade rather than something pale and icy. Not only will your golden locks complement your eye color, but your skin will glow, too.
12. Where Red Meets Brown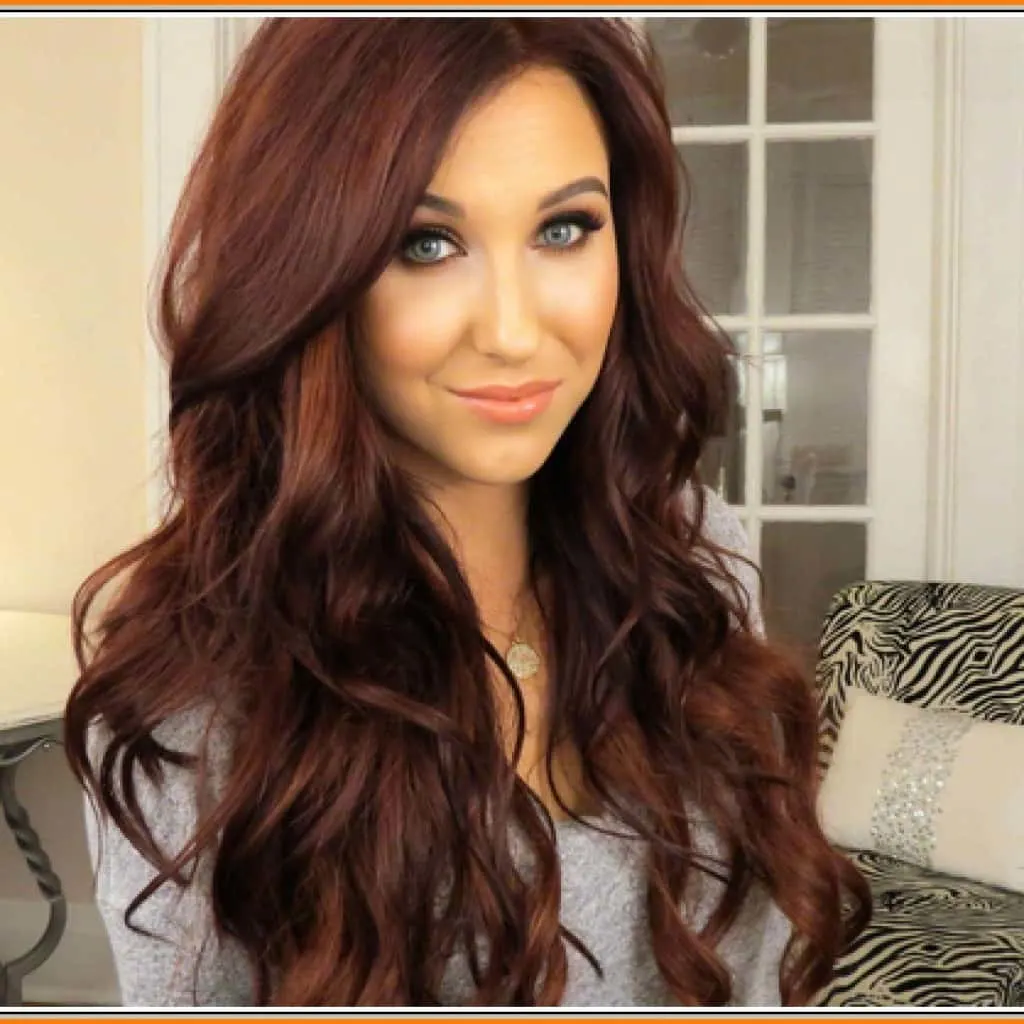 It's no surprise that red hair and green eyes go together like cake and ice cream. A rich auburn blend that mixes red and brown is a perfect transitional color that makes verdant peepers pop regardless of their hue. The addition of brown means the color will stay bold and bright for longer.
Light and Dark Brown Hair Colors for Women
13. Shimmering Highlights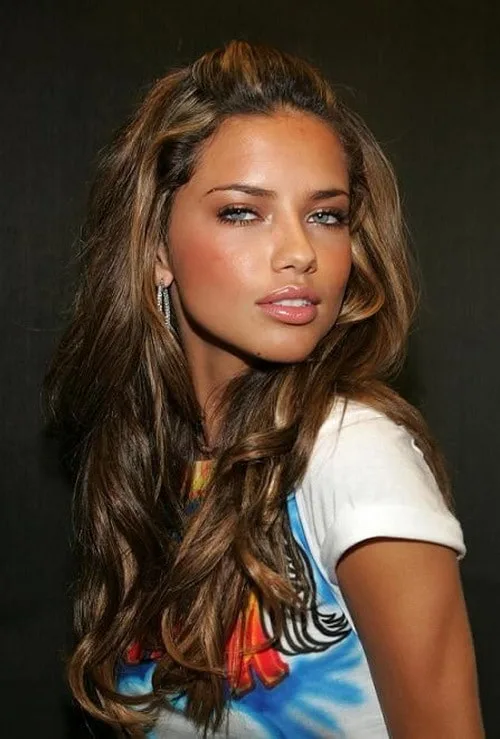 Medium brown hair is a fabulous vehicle for highlights in shades of ash, light brown, and golden blonde. Streaks of bright color frame the face and spotlight the eyes for a dynamic, beach-ready look.
14. Brown to Blonde Ombre Hair Colors for Green Eyes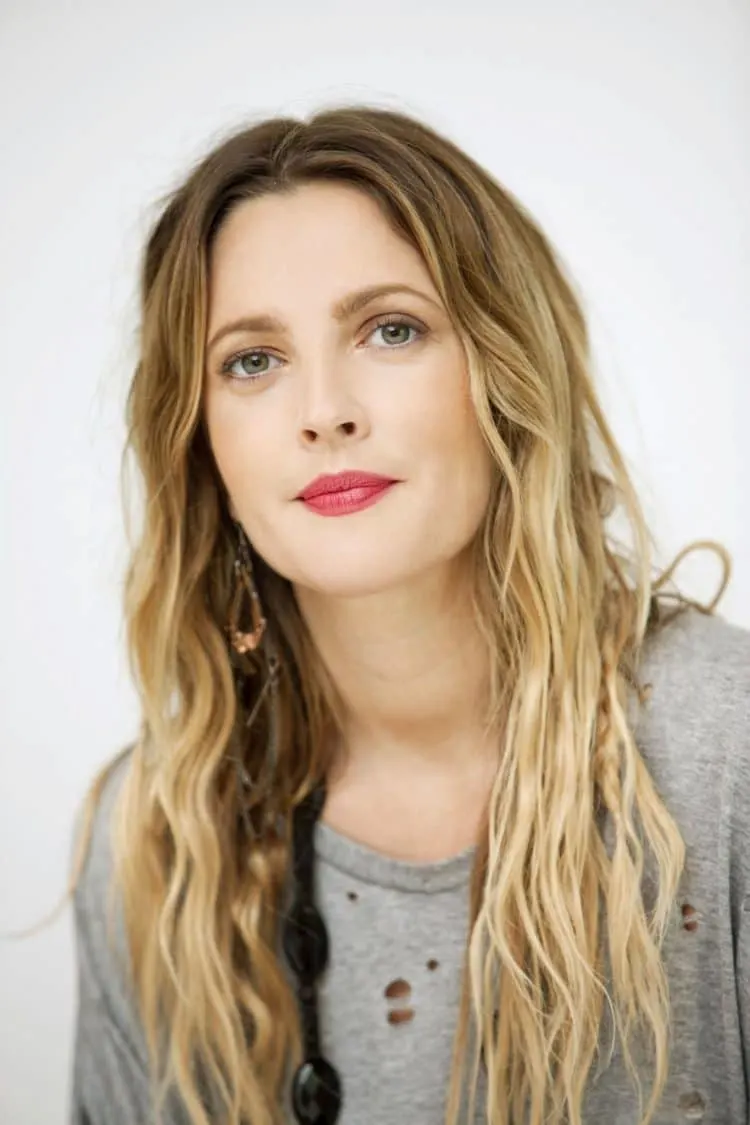 Why pick one hair color when you can pick two? Because ombre and balayage colors draw the eye toward the face, the eyes take center stage. Blonde and brown are two of the most flattering hair colors for green eyes, so this is a match made in heaven.
15. Natural Red Tones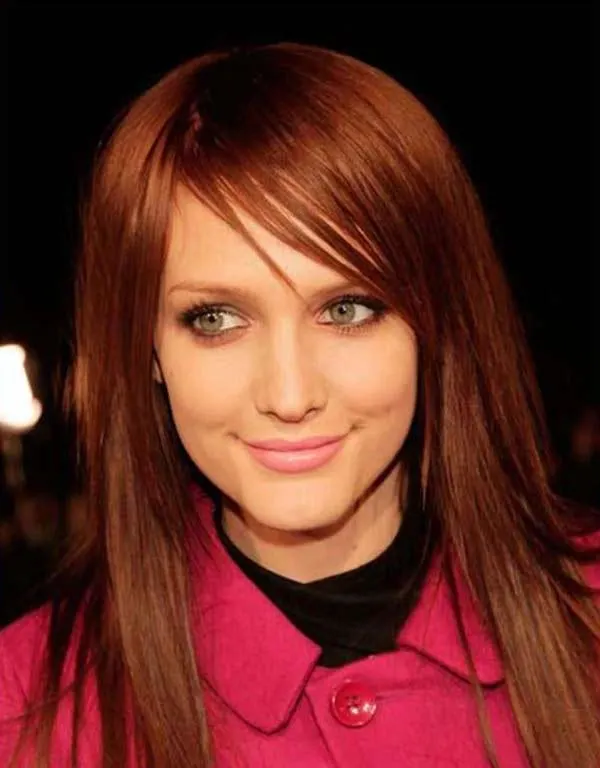 Various shades of red complement green irises, but natural hues are stunning. Ask your stylist to blend different reds, along with brown and auburn. The result will make you look like a natural-born ginger, and your eyes will pop.
16. Decadent Dark Brown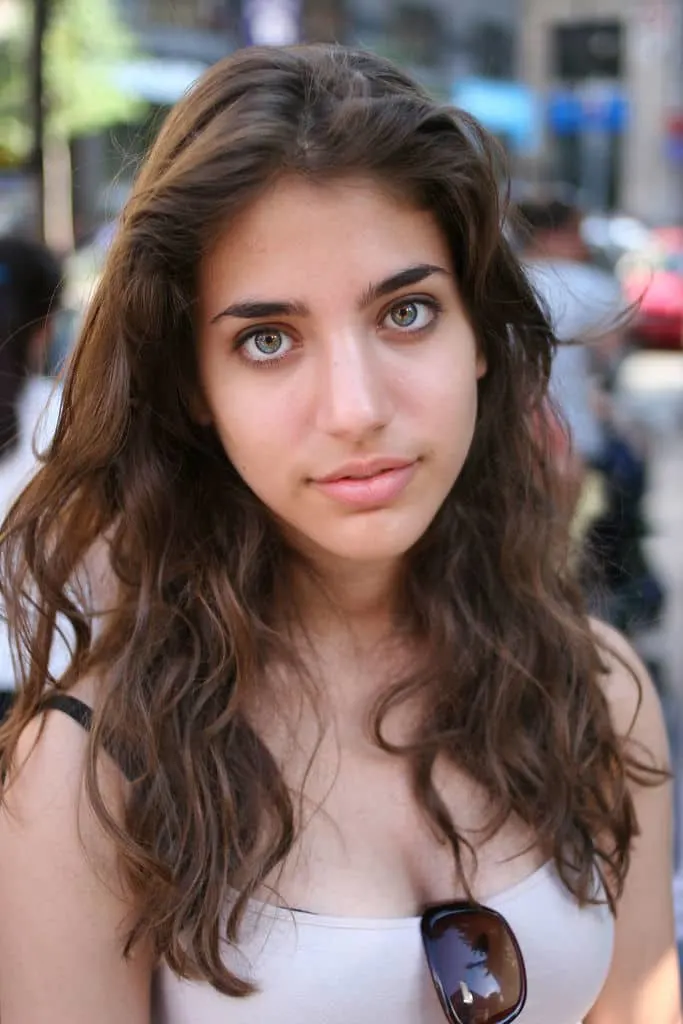 Dark browns, such as chocolate or mahogany, complement both green and hazel eyes. The rich browns pick up the flecks and striations in your eyes. In addition to making them stand out, this phenomenon also makes the green seem brighter and more luminous.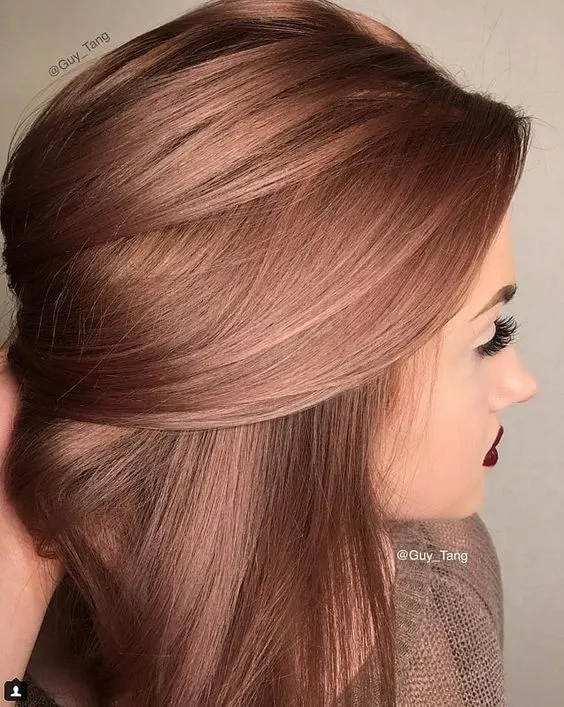 Rose gold is one of the best hair colors for green eyes—and any other color, frankly. In fact, it's one of the trending colors of 2023, especially among millennials. With its rosy glow caught somewhere between pink and golden blonde, it's easy to see why.
18. Oil Slick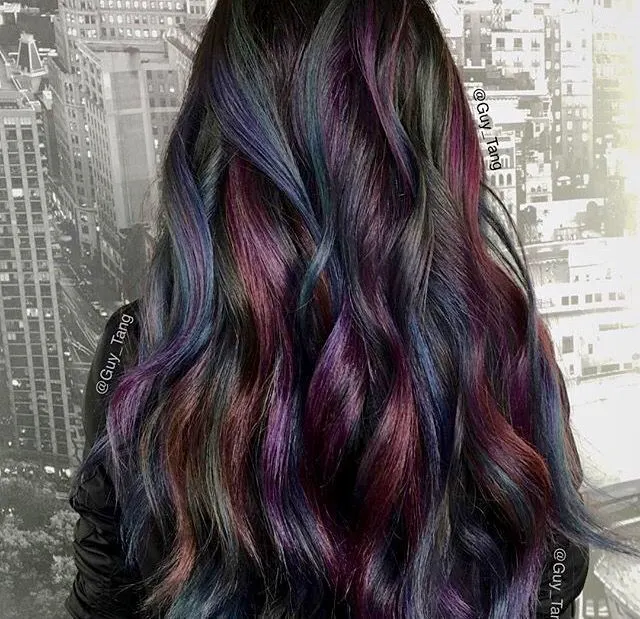 There's nothing like the oil slick highlighting trend, which looks best on black or dark brown hair. Since it features subtle shades of green, an oil slick coiffure will make your eyes blaze.
19. Summer Sunset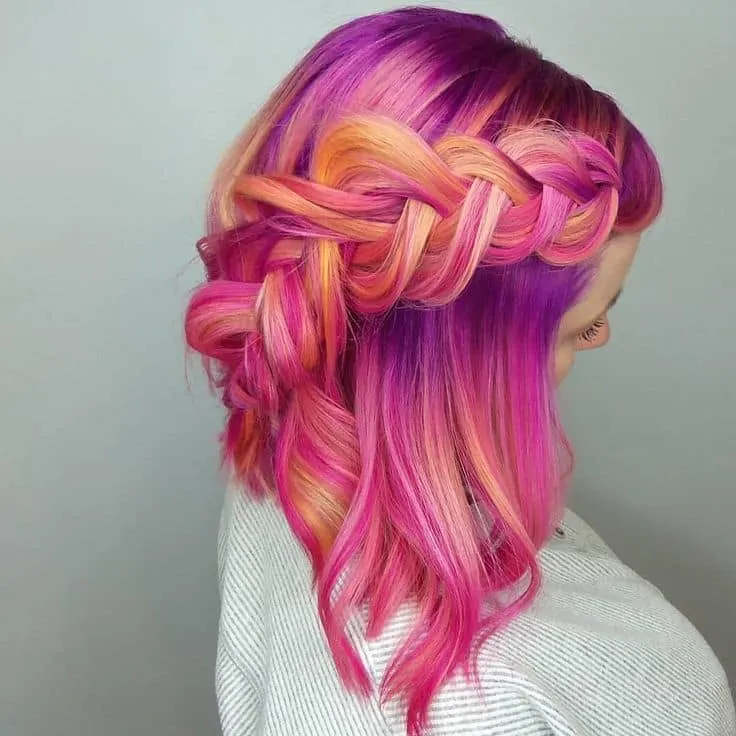 Fantasy hair colors are on fire, and many of them flatter emerald, peridot, or hazel peepers. A combination of sunset shades will draw attention to the color of your eyes. People won't know whether to stare at your hair or your face.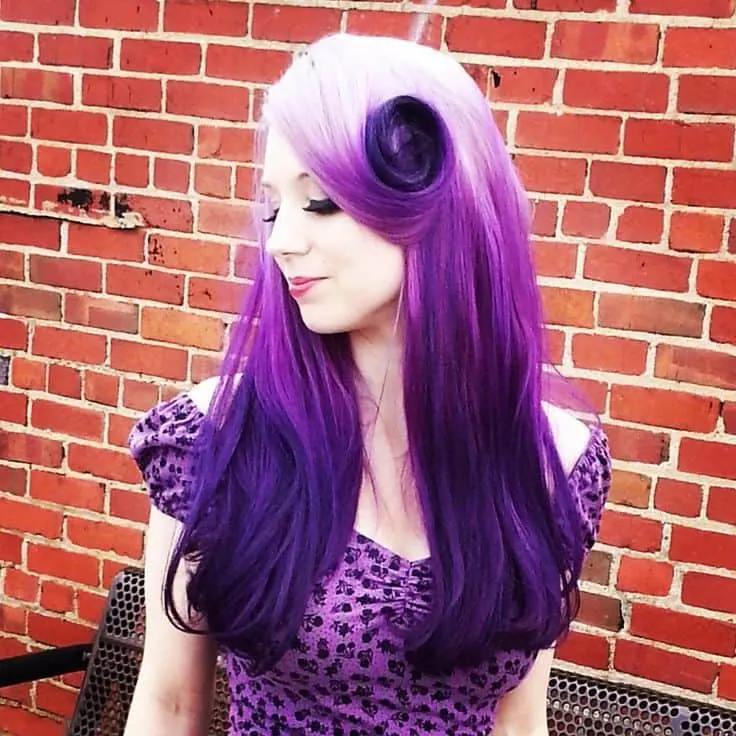 The experts advise us that purple eye makeup is divine with green eyes. Don't be shocked that purple hair flatters them, as well. You can go for an all-over color or opt for an extreme ombre fade that takes you from palest lilac to deepest indigo.
21. All the Way Gray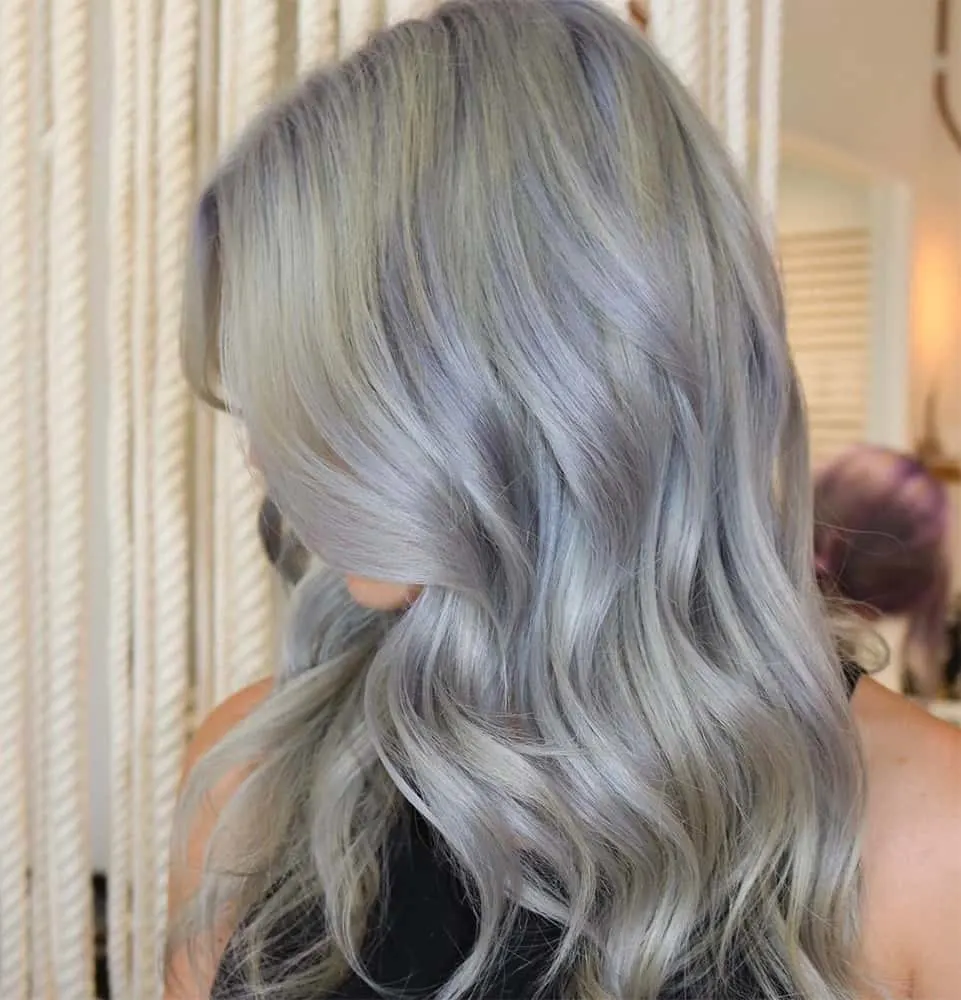 Given that many of the best hair colors for green eyes are neutral, it makes sense that gray hair and green eyes complement each other. To make your eyes sparkle even more, go for gray hair colors on the purple spectrum. You can even ask for subtle lavender highlights like the ones seen here.
22. Red and Gold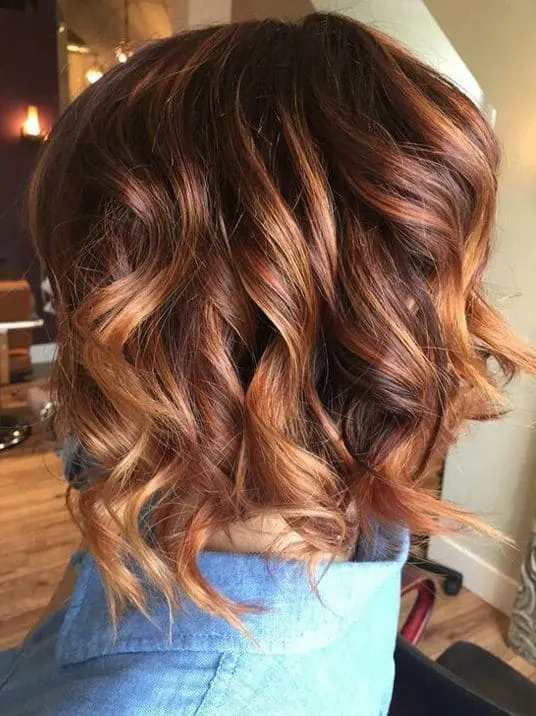 The coif you see here is perfect for green eyes. Start with a rich red-brown base, then ask your stylist for copper and gold highlights as well as dark brown and chocolate lowlights. The results are positively prismatic.
23. Like a Copper Penny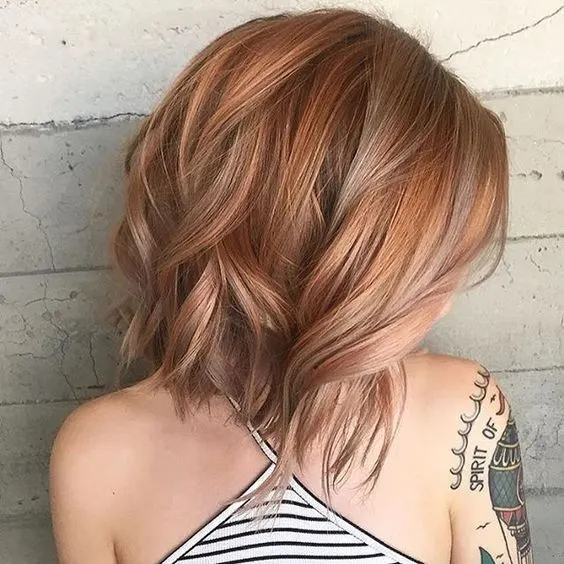 Copper is an attention-grabbing shade of red on its own—not quite blonde and not quite red, it shimmers like a newly minted penny, particularly when paired with green eyes. You can easily get the effect by requesting copper highlights over light brown or medium blonde hair.
24. Russet on Brown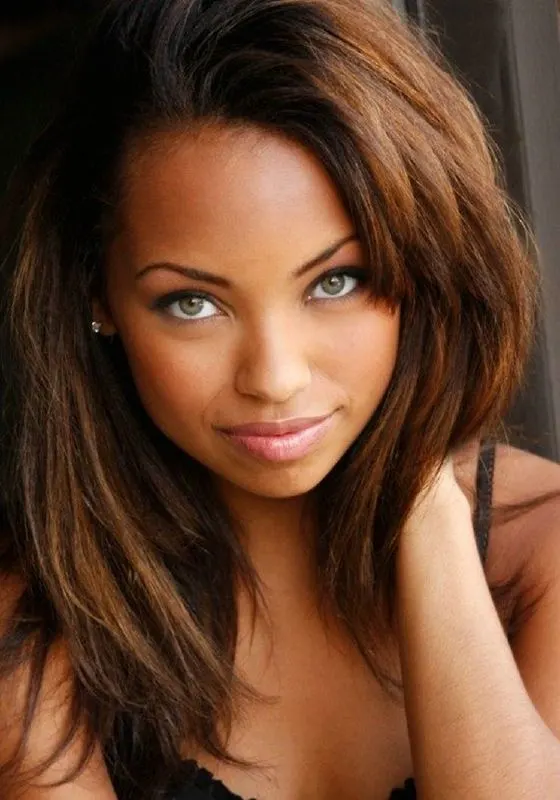 Warm cinnamon highlights on dark brown or black hair are stunning. They're even better when they frame a pair of bright green eyes. See the way her hair color complements both her eyes and her lovely skin tone?
25. Dark Contrasts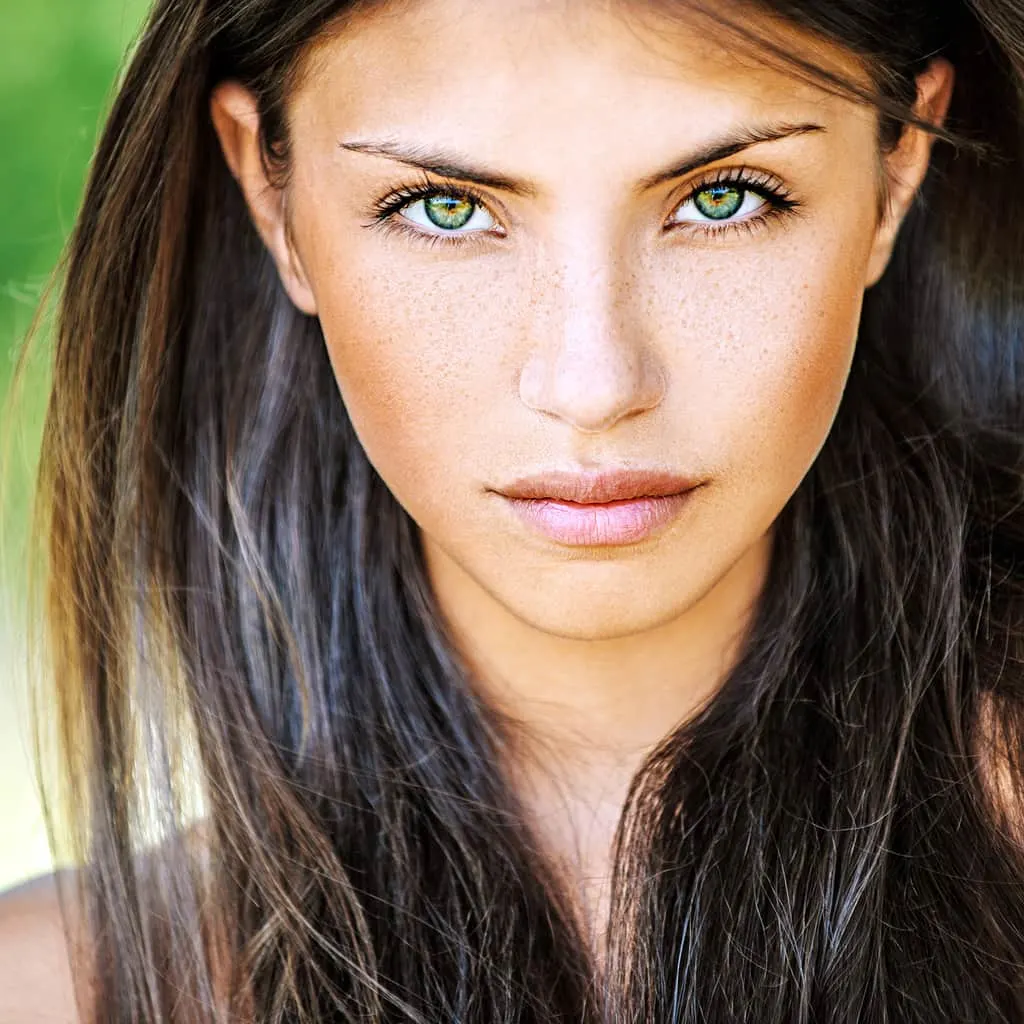 Dark hues are some of the most dramatic hair colors for green eyes. Give your green eyes a dark background, and they nearly glow. Try never to hide those eyes behind long bangs.
26. Pretty in Pinks
There's just something about pink and green. Pink complements green in all its various shades, so why not include them all? The dark roots keep this pink ombre 'do from resembling cotton candy.
27. Green, Of Course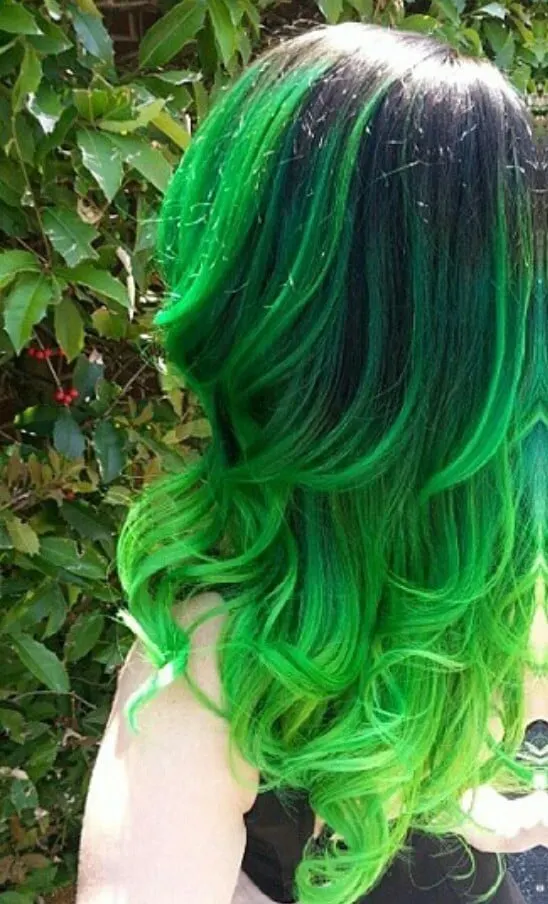 It goes without saying that you should take the plunge and dye your hair green if you really want to draw attention to your eyes. Green locks will make your peepers light up like nobody's business. They might even make your eyes look greener than they are.
28. Platinum Rose Gold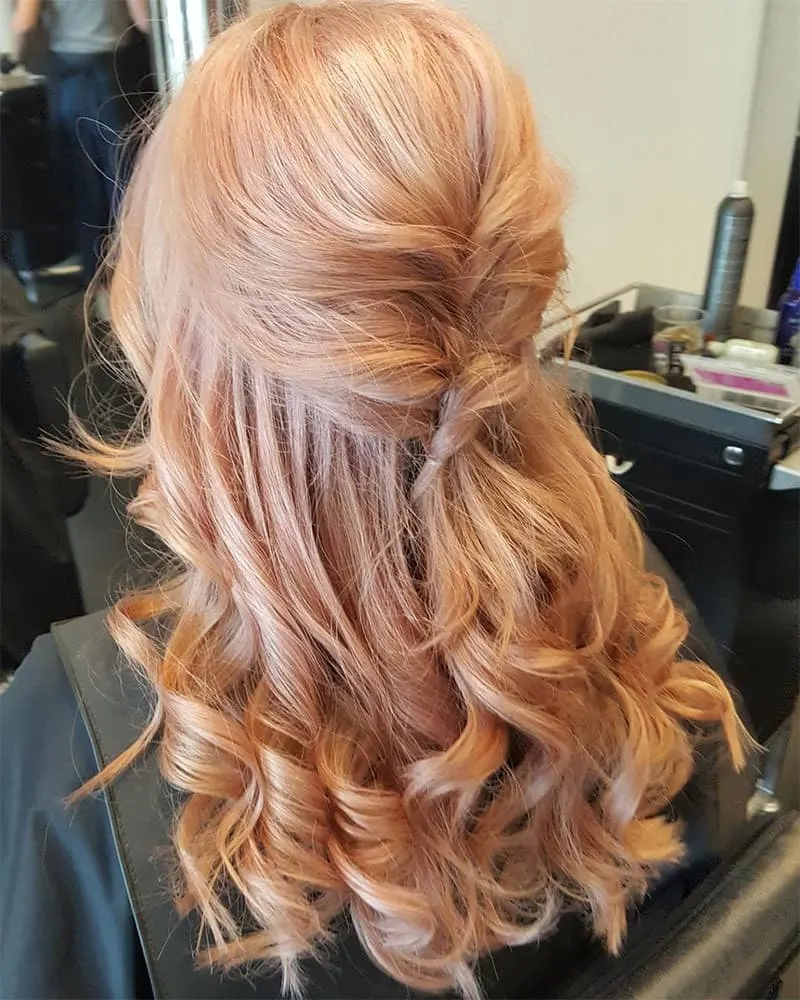 Platinum rose gold isn't really platinum at all, at least not in the traditional sense. It's just a lighter version of the trending color—the bleach remains on your hair for a bit longer, and the mix that creates pink and gold stays on a little less.
29. Black and Gold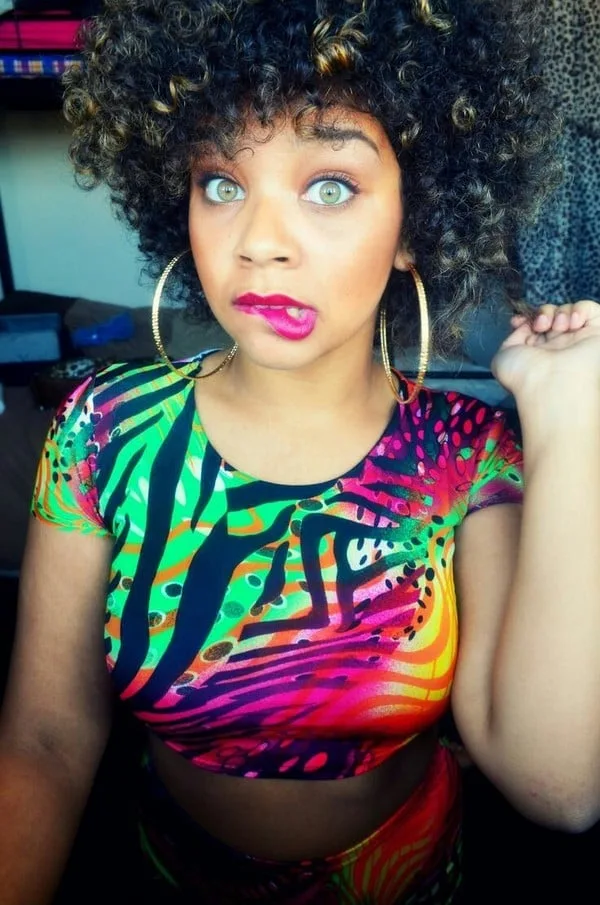 Some of the best hair colors for green eyes are combinations. For instance, black hair with golden highlights is absolutely smashing. The gold not only complements the green but makes them glitter even more brightly, as well.
30. Fade to Gray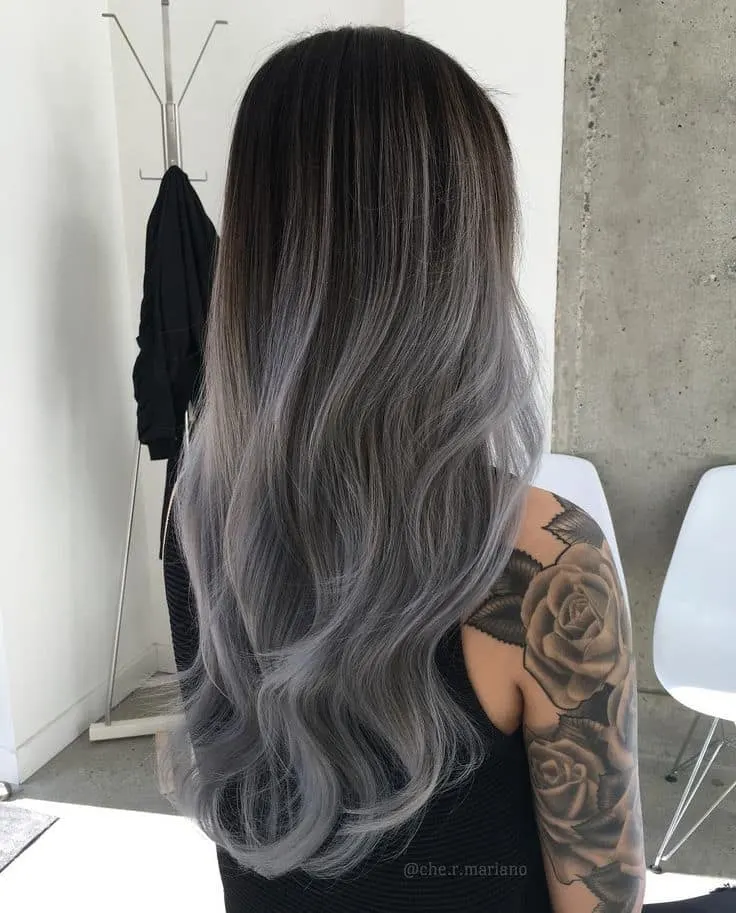 Grey ombre is where it's at, don't you think? The dark roots frame the face and the eyes, bringing the focus to the gorgeous green color. That's why gray is one of the best hair colors for green eyes, after all—it's the ideal canvas.
Do you have green eyes? Adopt a hairstyle that makes them stand out. Assert your personality and make people take notice. What are your favorite hair colors for green eyes?