Before the shag, there was the gypsy hairstyle. Characterized by multiple long layers that move down the hair, this style is meant to evoke energy, spirituality, and freedom of traveling gypsies that play by their own rules.
A gypsy style is anything but neat, so choose this style to bring out your inner child or earthy side. This cut is suitable for hair, both super short and ultra-long.
Your Ideal Gypsy Haircuts and Styles
A carefree look isn't just reserved for your typical long hair. Check out our 25 stunning gypsy haircuts and hairstyles for all different hair types below.
1. Long Gypsy Hair
Say hello to a classic long gypsy haircut. With this style, hair reaches to at least your chest and beyond, yet much of the bulk is removed thanks to long, sexy layers. Feeling playful? Add charms and details like a headband with long feathers.
2. Full Gypsy Curls
When it comes to a curly gypsy hairstyle, the bigger, the better! Accentuate large ringlets with long, cascading curls cut into evenly placed layers. For a touch of flair, pin one side of the hair back over the ear.
Look Fabulous With Greek Hairstyles
3. Short and Shaggy Gypsy Cut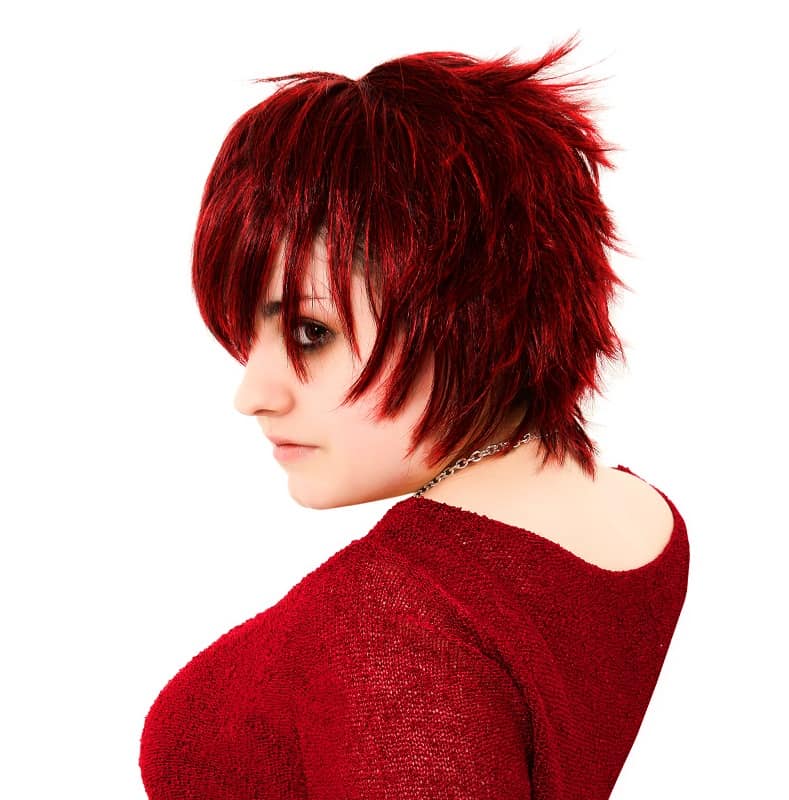 Not every babe craves long hair. This short gypsy shag haircut has as much movement as the longest cuts out there. To create this look, ask your stylist to cut short layers starting at the top of the head. The layers around your face should be cut so that the energy moves forward.
4. Gypsy Wedding Up-do
So often we see polished styles for the big day that we forget about the beauty of a gypsy wedding hairstyle. Try tying up your beautiful dreadlocks and long, layered hair with a white ribbon or headband in a delicate fabric like lace or silk. This way, your hairstyle can shine but the focus remains on your lovely face.
5. Red Gypsy Hair
An Irish gypsy hairstyle is the perfect way to add a touch of romanticism to ginger and auburn locks. The tapered, layered cut brings curls to a point. Every red-haired gypsy knows that this style shows off personality and creamy white skin like no other.
6. Long Layers for Thick Hair
If you're simply looking for inspiration for your loads of hair, you've come to the right place. A layered gypsy haircut for thick hair will remove bulk, making hair fall more beautifully. Plus, you'll be able to rock up-dos with ease.
7. Crotchet Gypsy Style
Want long locks fast? This gypsy crochet hairstyle lets you crochet braid long, layered pieces into your natural hair for the look that you desire. Add beads and darker strands to make lighter strands like platinum pop.
8.
9.
10.
11.
12.
13.
14.
15.
16.
17.
18.
19.
20.
21.
22.
23.
24.
25.
Your best new gypsy hairstyle is right around the corner. Create movement and convey your laidback spirit with one of these gorgeous looks.