These days, hair color is not for celebrities or models only. It's now a common practice among many Americans—young, old, celebrities, and regular citizens alike.
But the question is, how much does it cost to dye your hair in the US?
Well, it depends on the kind of salon you visit to get the coloring done. Is it a local cheaper salon, an expensive local one, or a branded one with national outlets?
If you're planning to try hair coloring at a salon, here's all you need to know about the cost of hair coloring in the US.
Hair Coloring Services Offered by Salons in the US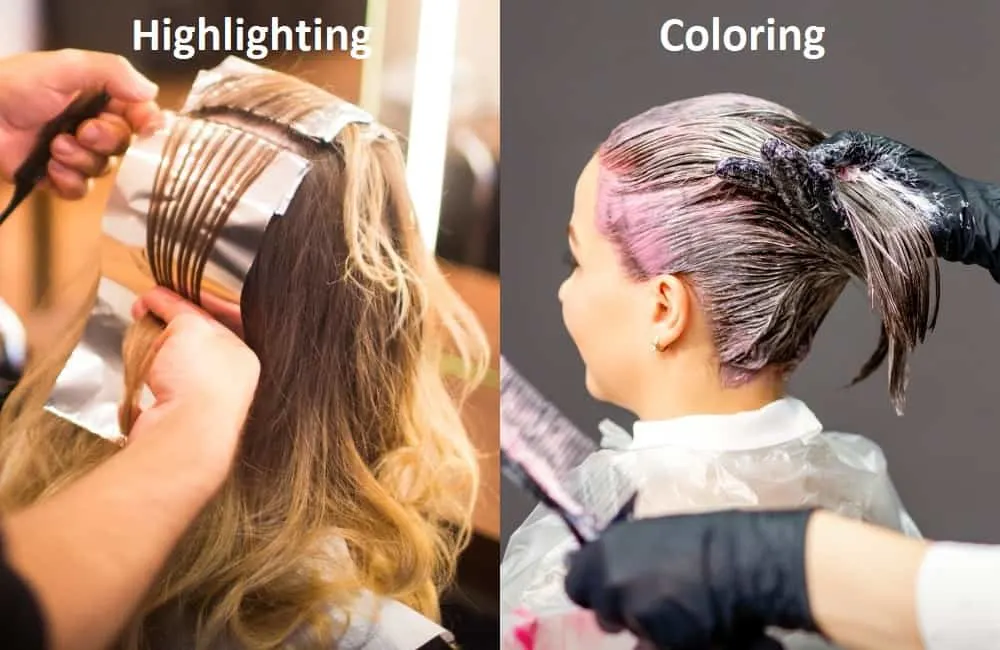 Before anything else, a good hairstylist will discuss with you the coloring services they offer. In addition, they'll help you choose the color that best suits your natural hair color. With this knowledge, you know what to expect once you color your hair with new highlights.
Some professional hair coloring services offered in salons in the US include:
Cost of Professional Hair Coloring in the US
In most of the salons in the US, the cost of coloring hair professionally ranges between around $50 to $70. The toner costs $20 to $40 for every additional color used on your hair.
Depending on the city or state you're in, hair color costs can hit you by surprise. They vary significantly in different salons depending on your location, type of color, and the stylist's qualifications.
How Much Does Hair Coloring Cost in High-End Salons?
Top-rated salons in the US can be pretty expensive when it comes to hair coloring. If you have fine hair, visiting one of these best-rated branded salons can get you a subtle coloring approach commonly known as "babylights."
In this technique, hair is separated into fine strands, allowing the highlights to blend perfectly all over with your natural hair color.
However, you should note that such a technique in branded salons takes a lot of time, so the cost is higher. Hair coloring on salons like Lance Lappin can cost you anywhere between $225 and $350.
Celebrity hairstylists charge even more. These professionals charge as much as $175 for short hairstyle coloring packages and $350 for long hairstyles in some cities.
What is the Average Cost of Hair Coloring and Highlighting in the US?
According to fash.com If you have short hair, expect to pay an average of $60 to $70 to highlight and color your hair. For long hair that goes way past your shoulders or for more complex trends, it will cost you $90 to $150. And in some salons, this figure can go higher.
In local salons accommodating people with a low budget, costs are much lower. That's primarily because these salons can only afford to advertise cheap dyes and hair care products, which attract lower hair coloring costs.
Are There Any Extra Costs?
The longer and thicker your hair is, the more you can expect to pay for your coloring. Similarly, adding lowlights or highlights will add to the cost by 20% to 30%.
In addition, adding more than one color may increase how much you pay for hair coloring. One such technique of adding more than one color is the pinwheel hair color technique.
Also, although voluntary and doesn't necessarily apply, tipping the stylist for their services is always proper etiquette.
Something else that makes costs accrue is maintenance. For example, most expert stylists recommend you buy a conditioner and shampoo that helps maintain your hair color, and you'll spend an extra $20 to $40 on these products.
Wrap up
Having your hair colored by a professional at a salon can have a splendid effect on your hair. While the costs in the US are slightly high, it's safer and more practical than doing it at home yourself.
Well, you can cut on costs by just having it done in your local salon. There, services, as well as products, are cheaper. What's important is that you achieve that spectacular hair color you've always desired.