Unfortunately, fading is something that all people with colored hair must deal with. However, if you maintain your color-treated hair and follow the recommended dos and don'ts, you can minimize fading in your hair color.
Keeping your hair color from fading is actually something that starts before it begins. Hair color always holds best on well-hydrated hair in good condition.
How to Keep Hair Color From Fading
Use Good Quality Products
When you dye hair, you are opening the cuticle and inserting microscopic molecules of color pigment into the open cuticle and into the core of the hair (if it's a permanent color) and then closing the cuticle with good quality conditioning products and serums.
It is also a good idea to use a porosity equalizer or protein spray to equalize the porosity throughout the lengths of the hair before the color application to ensure a great even application in great healthy hair. The best prerequisite to minimal fading.
Wash Hair with Luke Warm Water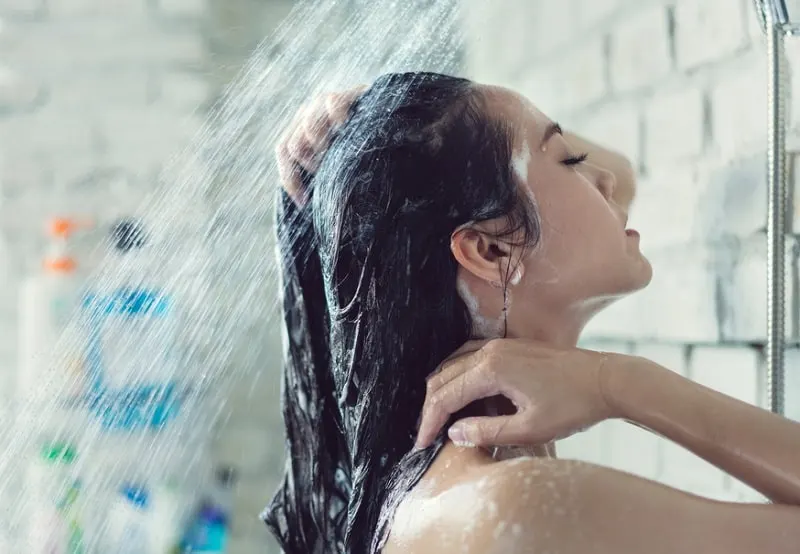 The second step to minimize fading is ensuring your new lovely color is washed out with Luke warm water. Such a simple thing, but the hot water opens the cuticle and allows the color pigments to escape. And this applies to the life of your color.
Avoid Heated Styling Tool
The next step is finishing your style and new hair color. When your hair is heat dried and straightened or curled your hair becomes very hot, and this dries your hair out which makes your hair more porous and allows the cuticles to open and pigment to escape unnecessarily also.
So the best bet to reduce fading is limiting heat treatments on your hair and trying new wash and wear styles that allow your hair to be naturally dried and save the heat treatments for special occasions or once a week and enjoy wearing it for a few days at its best!
Use Salon Quality Shampoo
Most importantly is your day-to-day care though! Using a salon-quality shampoo and conditioner is super important. In fact, if you wish to lighten a color without using chemical treatments I would suggest using a cheap shampoo.
The actives are similar to detergent and have amazing stripping abilities. Even using these shampoos once can seriously strip color!
Protect Hair from Sun
There are also environmental factors to consider when you are considering fading. The sun's ability to fade anything is unsurpassable and your hair is no different.
It's best to pop a hat on or try to protect your hair from its damaging rays as much as possible. If it is difficult to maintain this protection from the sun rays, solar protection can be very helpful.
Use Swimming Cap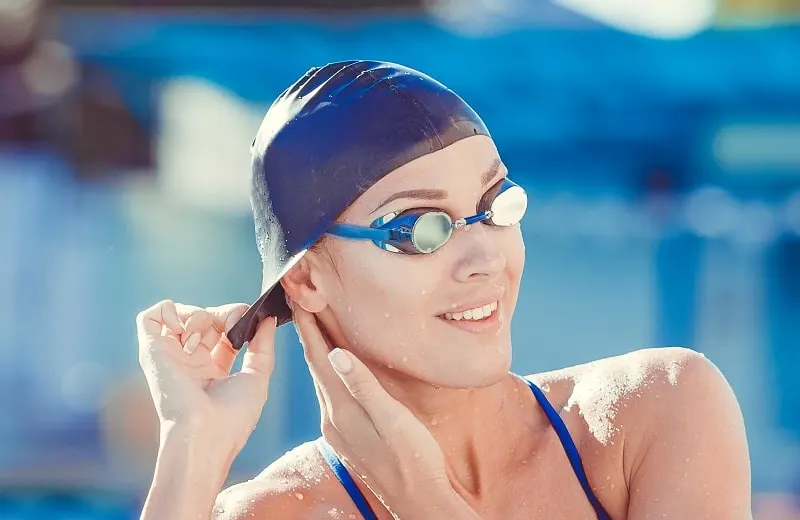 In summer you need to be particularly mindful of your hair and the conditions that your hair encounters, especially if you swim a lot. Chlorine in the water of swimming pools is a type of bleach, and that is exactly what it will do to your color.
If you do find yourself swimming a lot, it is advisable to either wear a swimming cap or at least use a leave-in conditioner to help form a protective barrier around your hair.
How to Maintain Hair Color & Keep It From Fading Easily
Every hair color has its own different ways in which you can reduce fading, for example in blonde hair. Hair that has been lightened does not fade. It is likely that it's the toner that you are seeing fade.
To maintain the lovely toner that's been applied after a hair color it is advisable to use a good quality purple shampoo and a good quality conditioner to maintain the hydration of the hair. It is also advisable to use a hair mask once a week to maintain the cuticle is laying flat and smooth and sleek and unable to allow the molecules of pigment to fall out or escape.
Chocolate and Brown tones can have fading minimized by using salon-quality colored shampoo and treatments, minimizing heat treatments and sun/chlorine exposure. Although one benefit of having brown tones is if it is a good quality color that has been applied, with correct supporting pigments are chosen, the color will fade beautifully also.
Red hair is particularly prone to fade, as the molecules are large and able to fall out a lot easier, that's why it's essentially very important to keep the hair well hydrated and have applied a porosity equalizer before applying the color when the color is applied, using the correct level of peroxide also will enhance the color.
If the hair is dried out using a color that is "combed through" rather than a Demi or semi color used, the hair becomes porous and dry and the cuticle is open and the molecules escape creating fading of the color.
Within the red color ranges, red shampoos are available and are a great addition to your color care regime, by topping up the molecules within your hair color! Ensuring this shampoo is coupled with a hydrating mask applied from mid-lengths to ends is a great combination.
There is also a lot of difference in the quality of colors that are applied to people's hair. Using a good quality color and the right level of peroxide will definitely adjust the longevity of the color. When hair colors are applied, the most common level of peroxide for great coverage of grey is 20 vol or 9% peroxide.
When this color is pulled through rather than the correct level of peroxide actually being applied it creates porosity and dryness in the hair which then allows the color molecules to escape earlier than necessary.
When the correct level of peroxide is applied with a semi color it has the maximum life as it coats and locks in the color pigments and allows her to be healthy shiny and well hydrated. So, as a result, the hair color doesn't fade easily!
Now you know all the tricks of maintaining your newly done hair color and keep it from fading.