Feeling frustrated with finding new ways to style your long hair? Resist the urge to chop it off "just to see" what short hair will be like, and get inspired by Hollywood's favorite female celebrities with long hair instead!
Truth be told, long hair comes in many lengths: everywhere in between below shoulder-length to waist-length! From a loose side fishtail braid and a teased half updo, to sleek and straight, the possibilities for long hairstyles are endless.
And as long as your hair reaches below the shoulders, you'll find any of the below achievable celebrity hairstyles.
Celebrities with Long Hair
Get ready to hit print, because you're going to fall in love with these 25 long hairstyles done by celebrities!
1. Amy Adams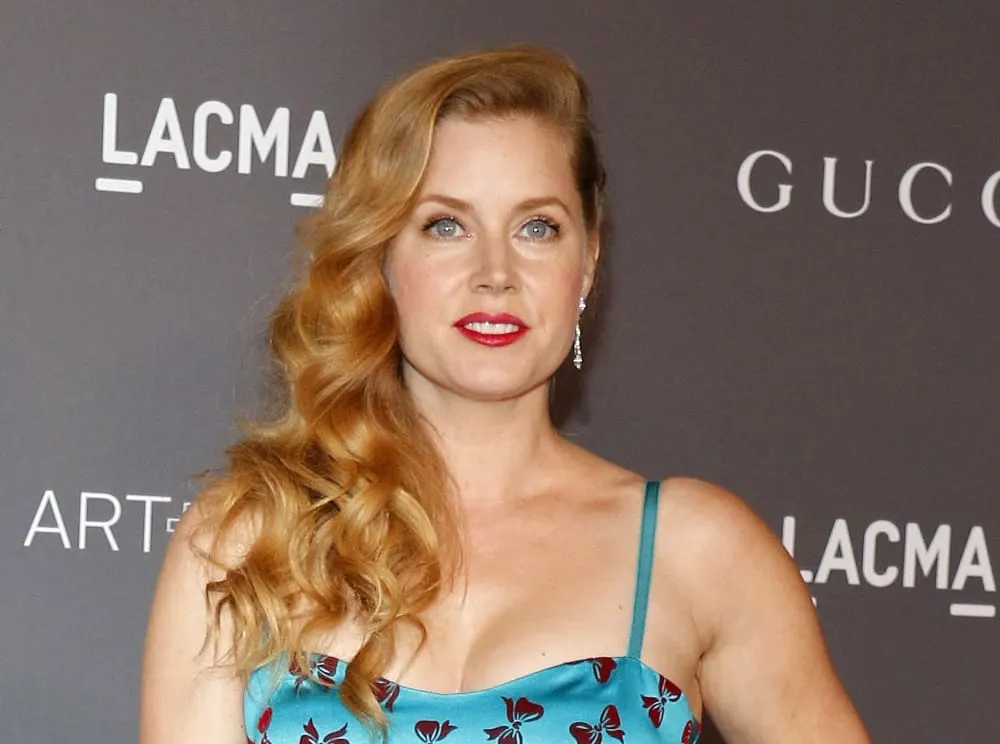 Actress Amy Adams knows a glamorous long hairstyle means filling it with soft waves and wearing it over one shoulder. Her strawberry blonde hair was given a dramatic side part for height and body. Use a combination of hot tools and hair spray to create large waves.
2. Amanda Seyfried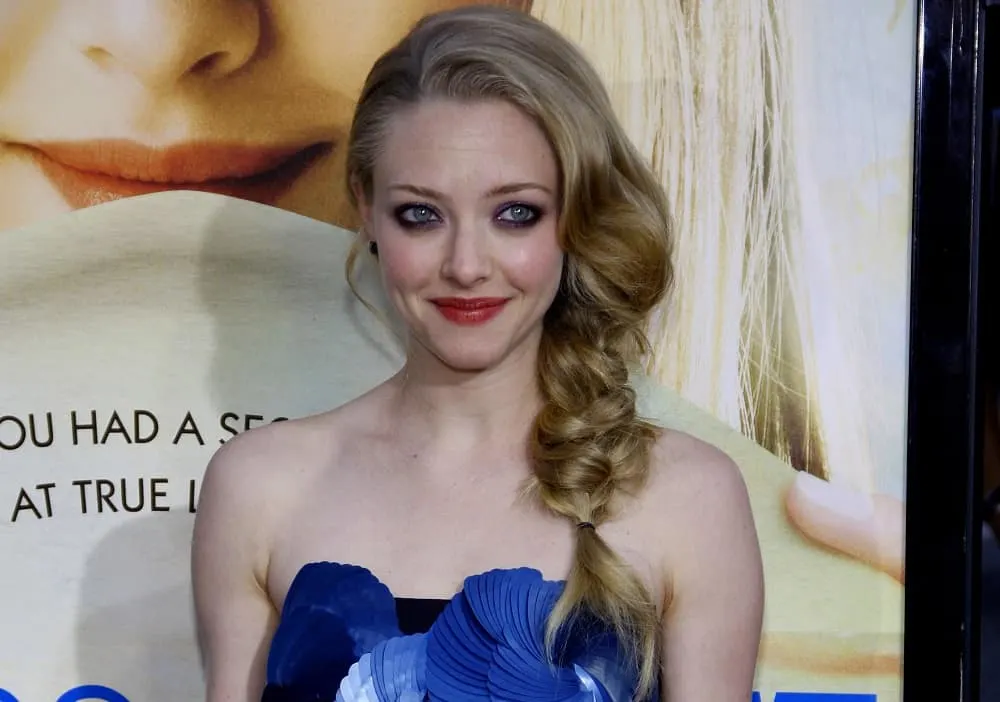 Are you light blonde and fair-skinned like Amanda Seyfried? You can easily copy her red carpet look by creating a gorgeous fishtail braid for your long hair. Instead of using a center part, go with a soft side part. Then loosely form the fishtail braid, pulling it loose throughout for thickness.
3. Anna Kendrick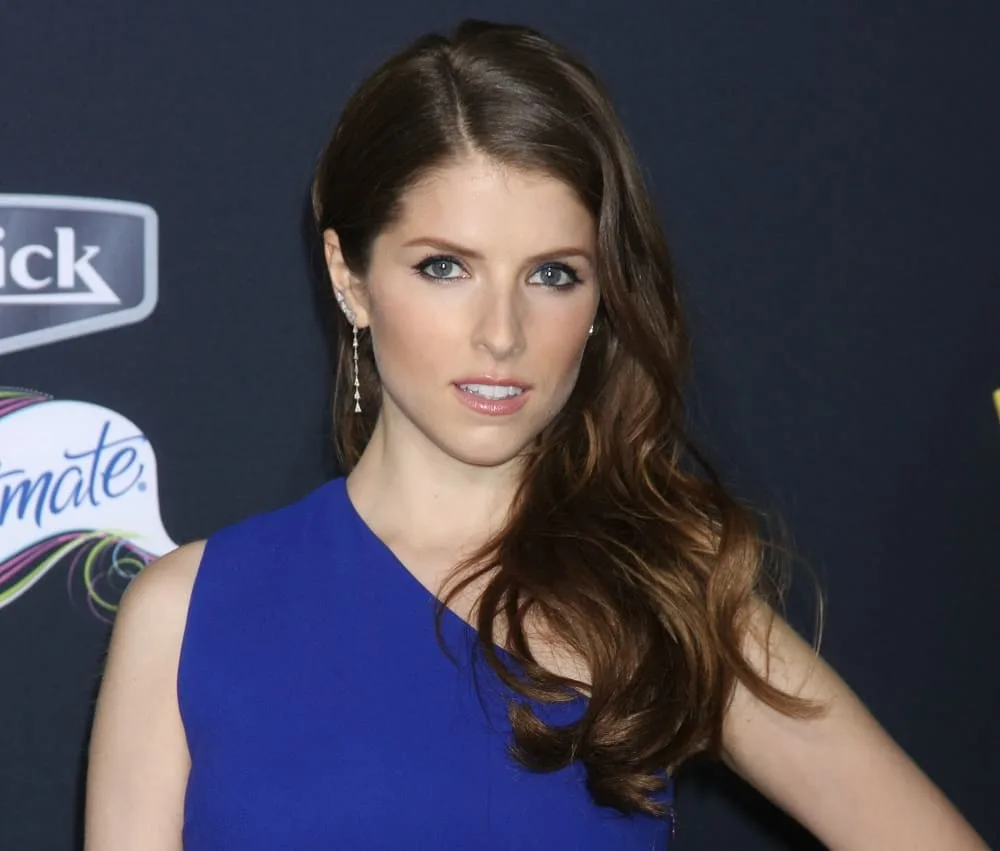 Everyone's favorite funny girl, Anna Kendrick, shows you don't have to work too hard to show off long hair. To get this low-key but stunning style, use a large-barreled curling iron to form subtle waves from the halfway point of your hair to the ends.
4. Anya Taylor-Joy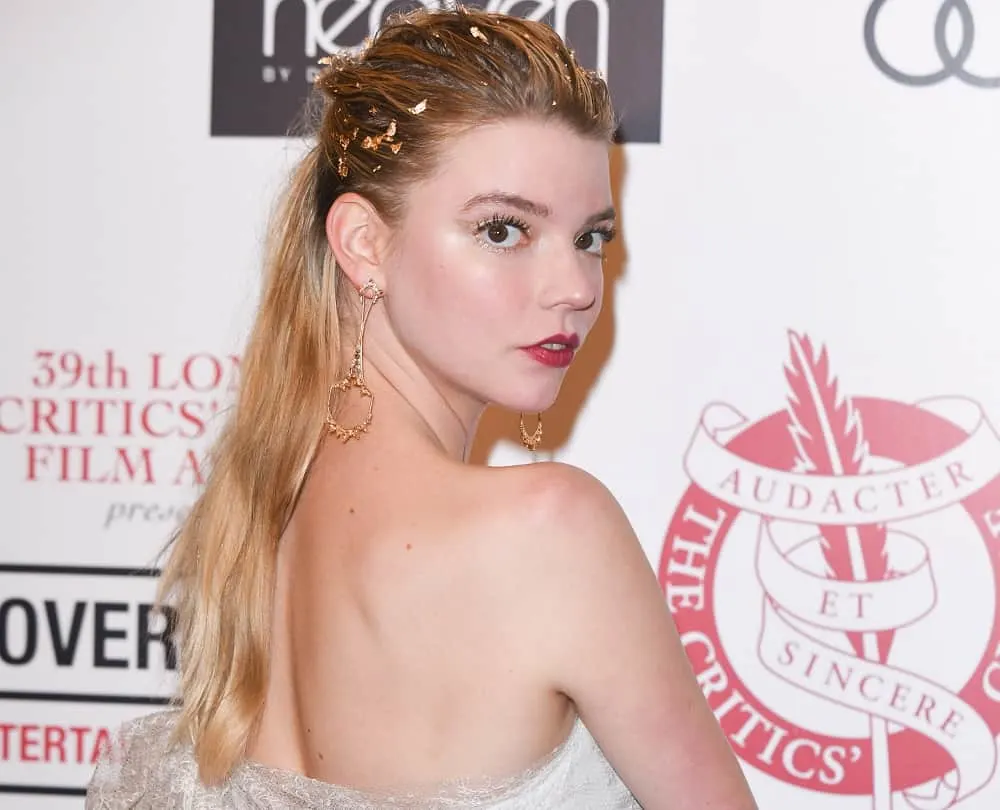 If you consider yourself an It Girl, you'll want a look that matches for your long hair! Try combing the top half of your hair into a ponytail secured mid-height. Straighten the bottom section of hair to emphasize length. For sparkle, you can even sprinkle in hair confetti!
What girl doesn't love Ariana Grande's ultra-high ponytail? A long celebrity hairstyle that became trendy. To get the extra long hair this statement style calls for, try your hand with extensions. Straighten them to be perfectly smooth and sleek to finish off the look. Once you've accomplished the simple high pony, you can add in a few braids starting at the scalp.
6. Awkwafina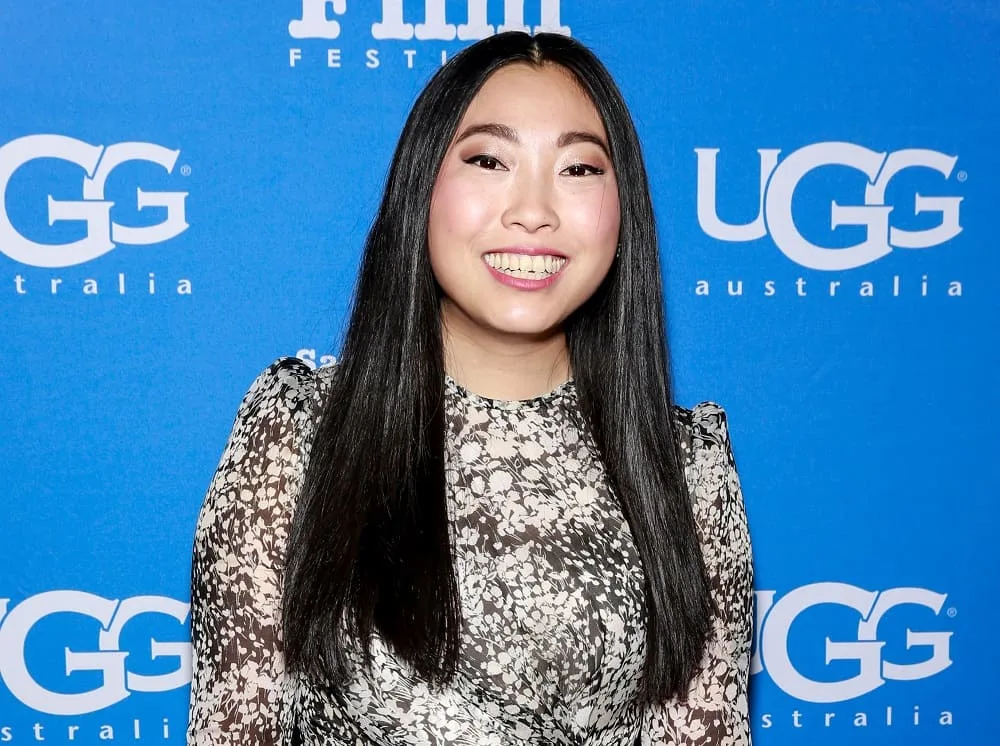 There's nothing wrong with rocking a minimalistic long hairstyle. Awkwafina is one celebrity who beautifully models how a center part on long straight hair offers its own sophisticated, chic vibe.
7. Beyonce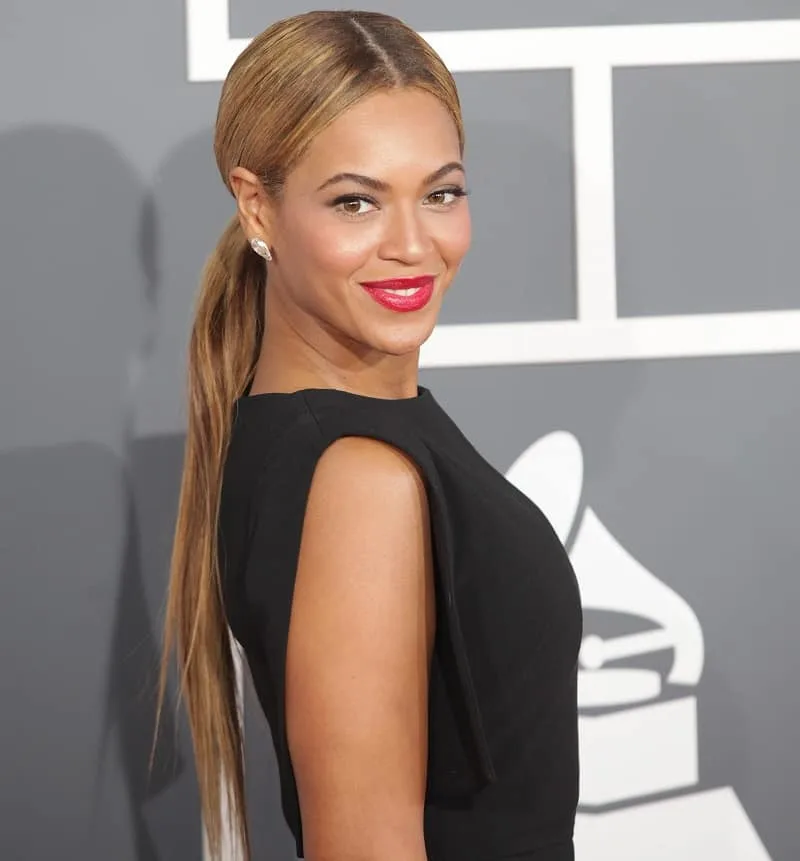 For ladies with natural long black hair, Beyonce is one celebrity who should always be on your style inspiration list! Get this classy low ponytail by first straightening hair, then making a small center part and securing the ponytail at the nape of the neck.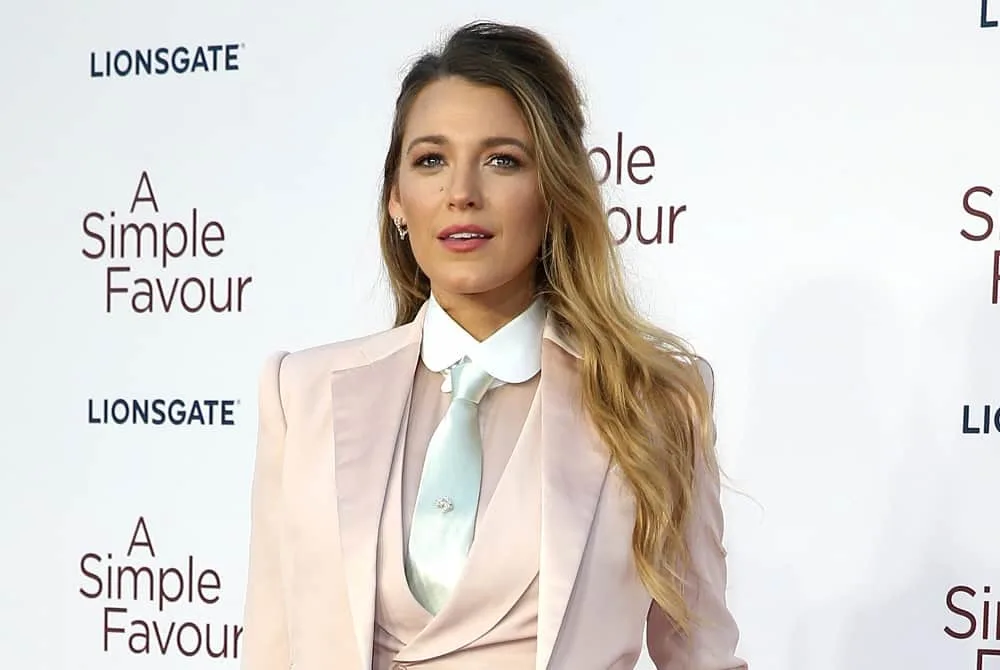 Everyone's favorite blonde celeb, Blake Lively, cannot be left off our list! For date night or weekends at the beach, go with a beautiful teased half updo with a side part. Fill the bottom half of hair with loose waves.
9. Cher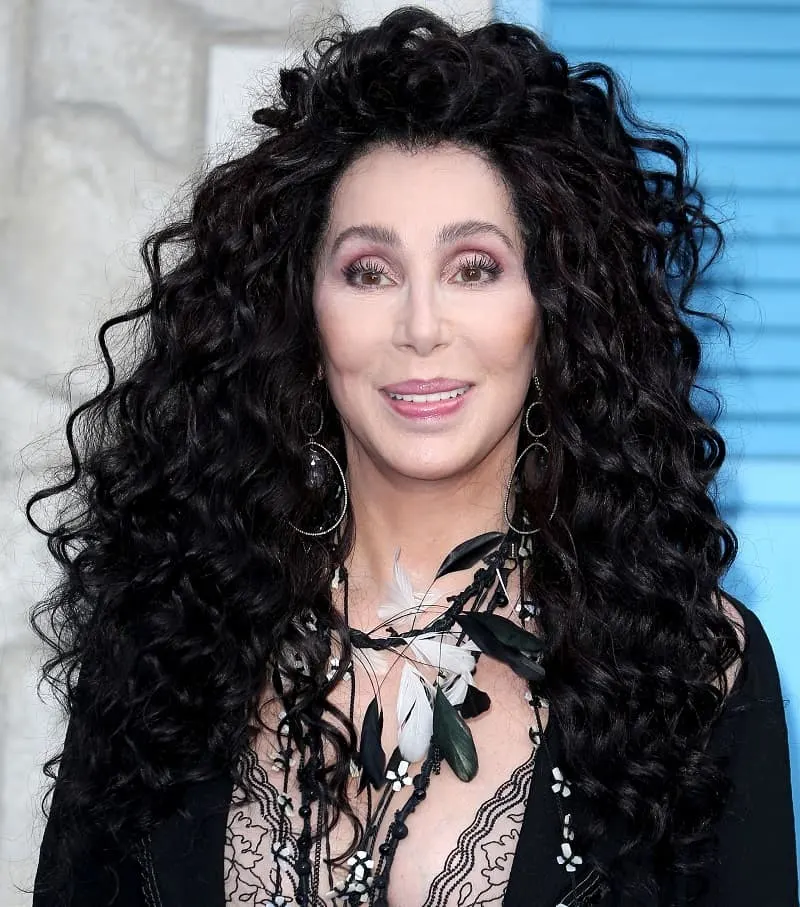 Any time you want a hairstyle sure to get your curly locks noticed, Cher is one celebrity to take hints from. She beautifully flaunted loose, tight springy curls. Prevent frizz by scrunching in a curl serum.
10. Dakota Johnson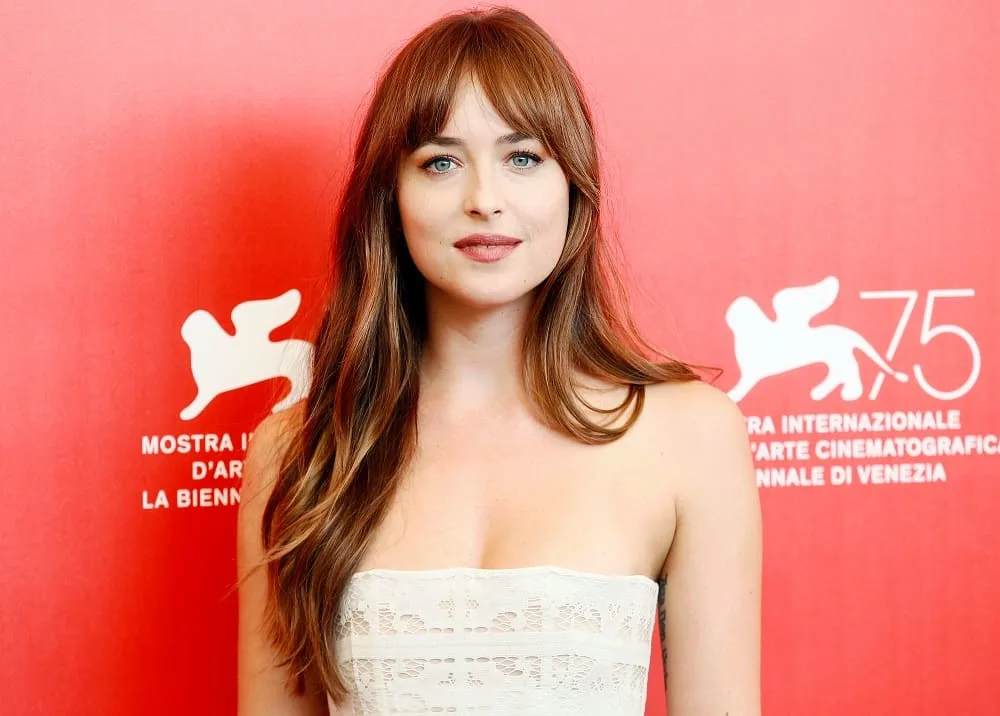 One of the most beautiful celebs with long colored hair. If your long hair is mostly straight, maybe with minimal waves, you'll like actress Dakota Johnson's hairdo. She wears it layered with short curtain bangs that are easy to take from day to night!
11. Gigi Hadid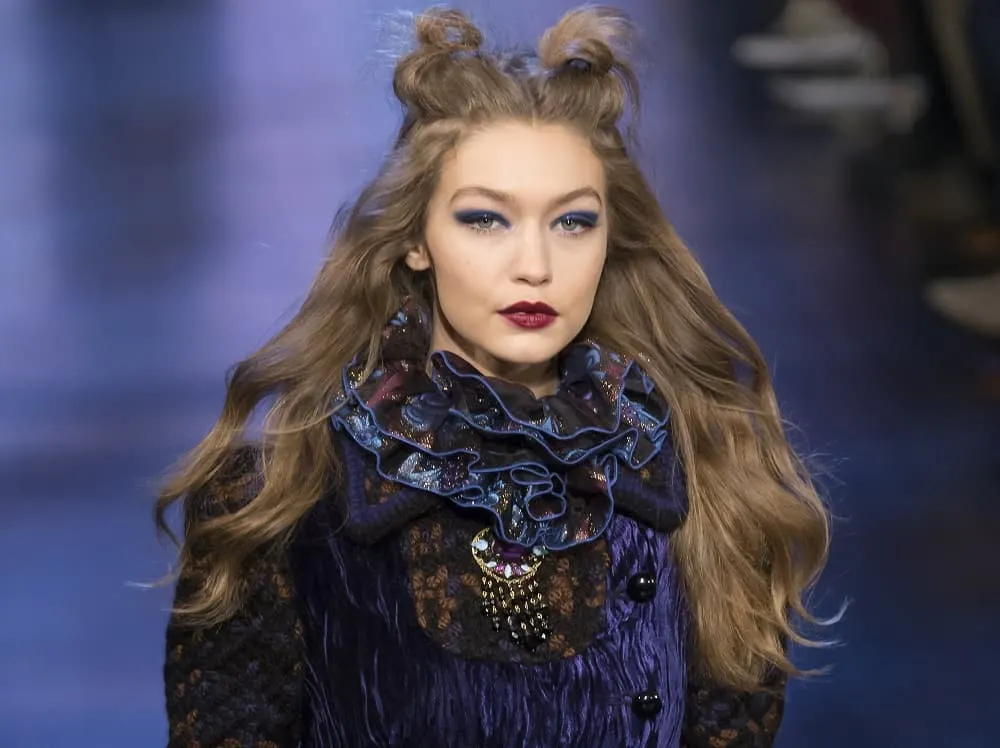 Ladies with thicker manes will find Gigi Hadid's space bun hairstyle more than suitable for long locks. The look is spunky and full of personality, perfect for women with bold personalities!
12. Hailee Steinfeld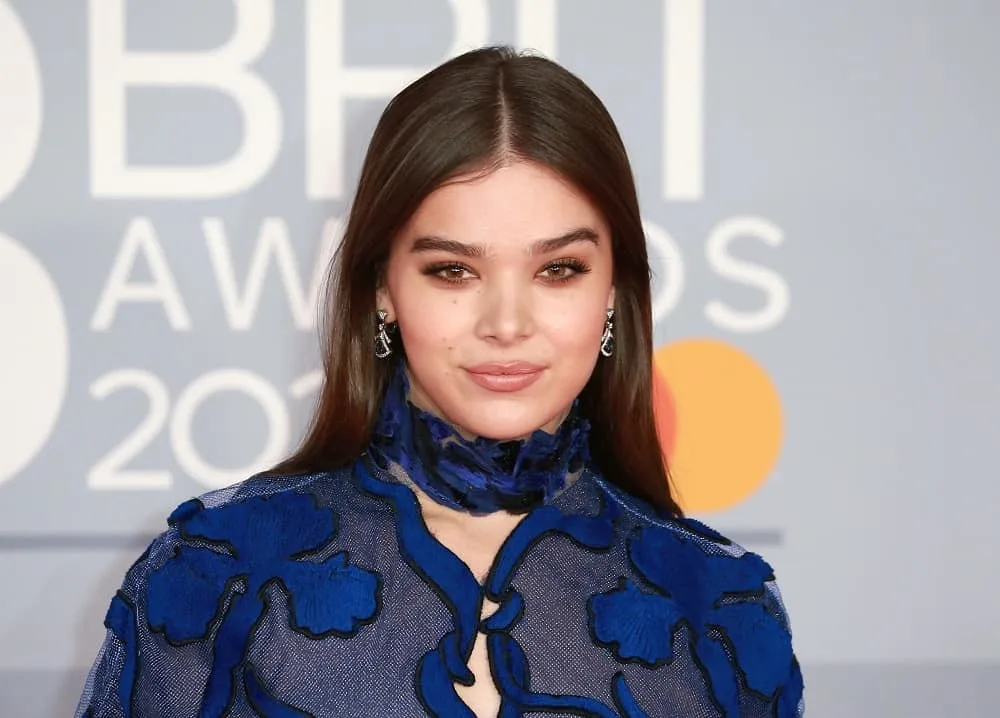 Another female celebrity with long hair who shows off straight, sleek hair is Hailee Steinfeld. She parts her long hair in the center, the only styling needed for this chic do!
13. Jennifer Lopez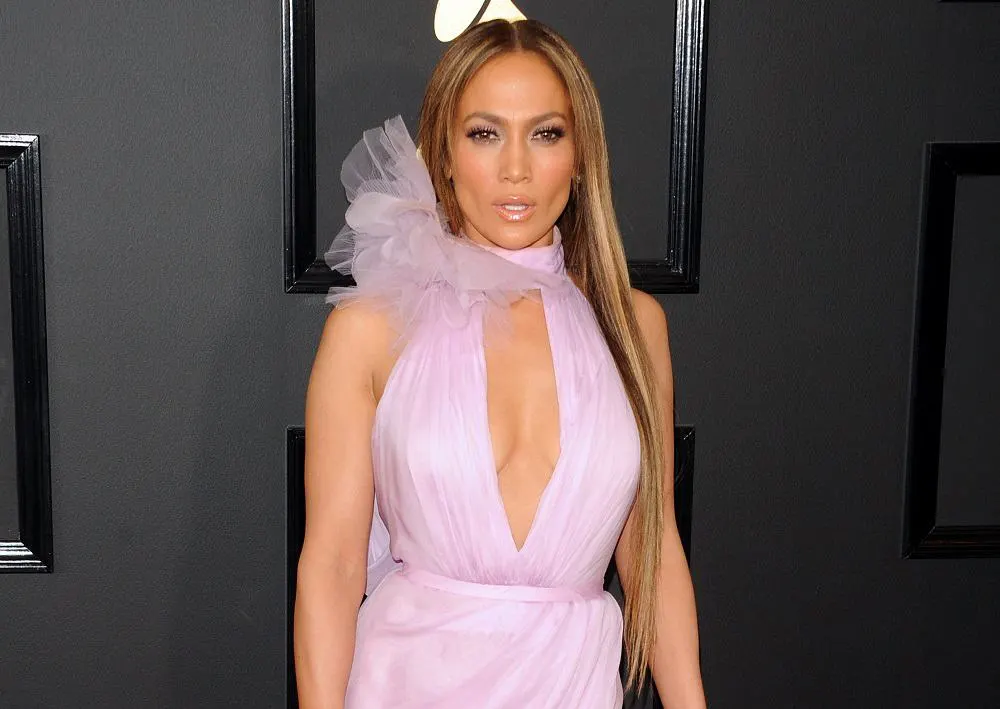 When your hair isn't quite waist-length and you're coveting Jennifer Lopez's long straight hair, extensions are the answer! Get them in one length or in layers for face-framing.
14. Jillian Hervey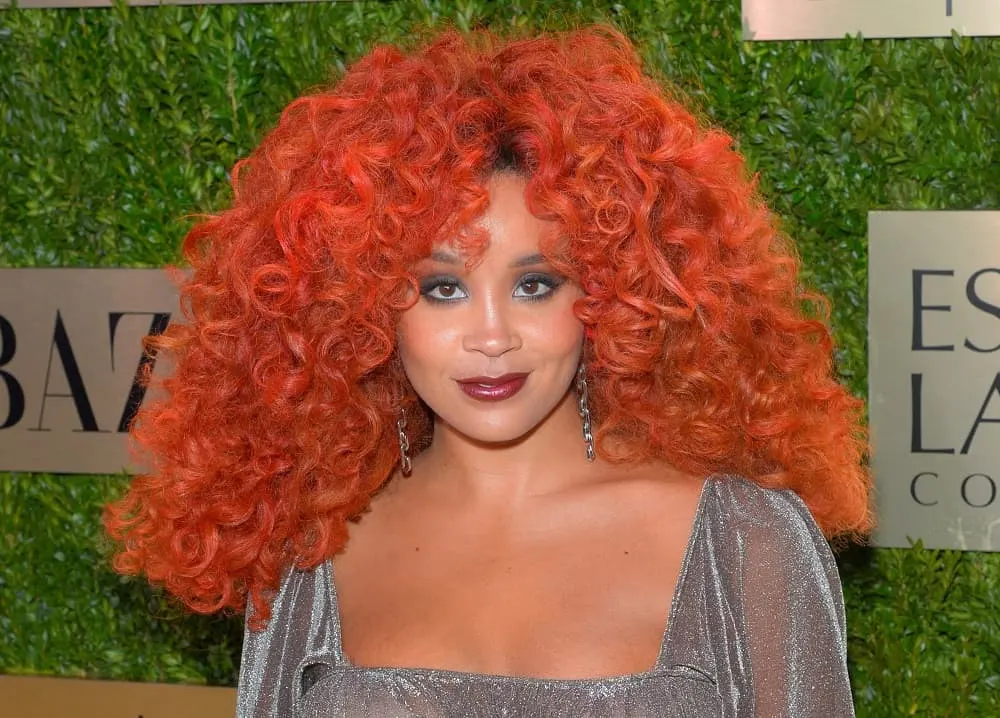 If your long hair goals consist of a bright red hairstyle, Jillian Hervey speaks your language! The dancer/singer once rocked thick, electric orange-red curls with shorter pieces for soft fringe.
15. Julia Roberts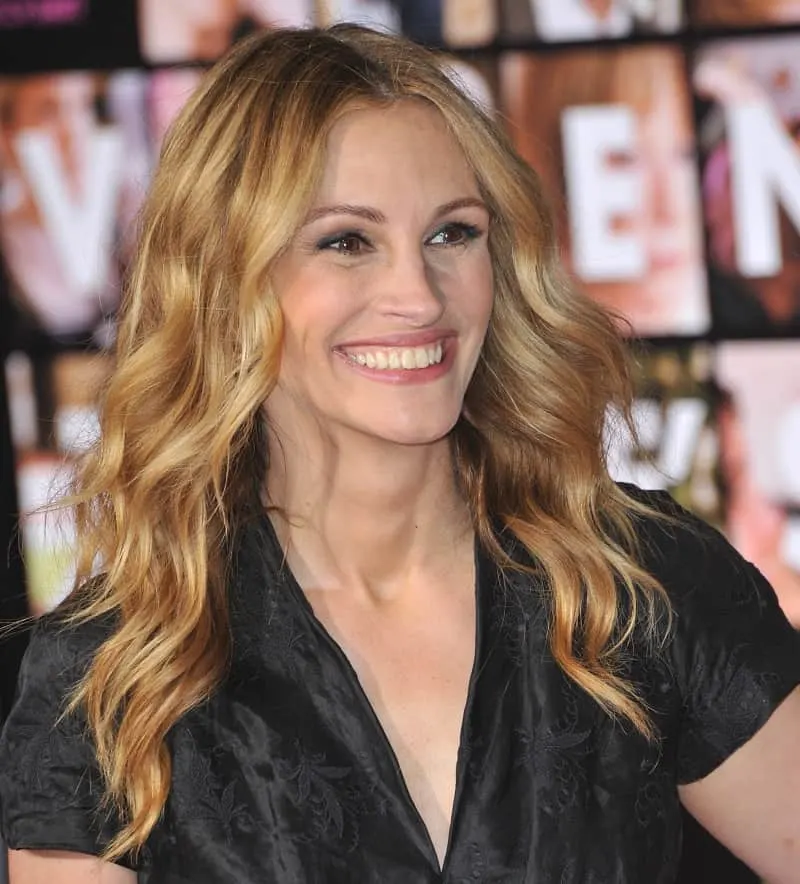 By adding layers to long hair, like everyone's favorite long-haired female celebrity Julia Roberts, you'll give your hair built-in shape easily emphasized with blonde-ombre curls or waves.
16. Karolina Kukova
Transform into the girl next door by gathering your long hair into a low side ponytail, like model Karolina Kurkova. The key is not making the style too perfect, so use your fingers to comb in a heavy part before gathering it into a loose ponytail.
17. Kendall Jenner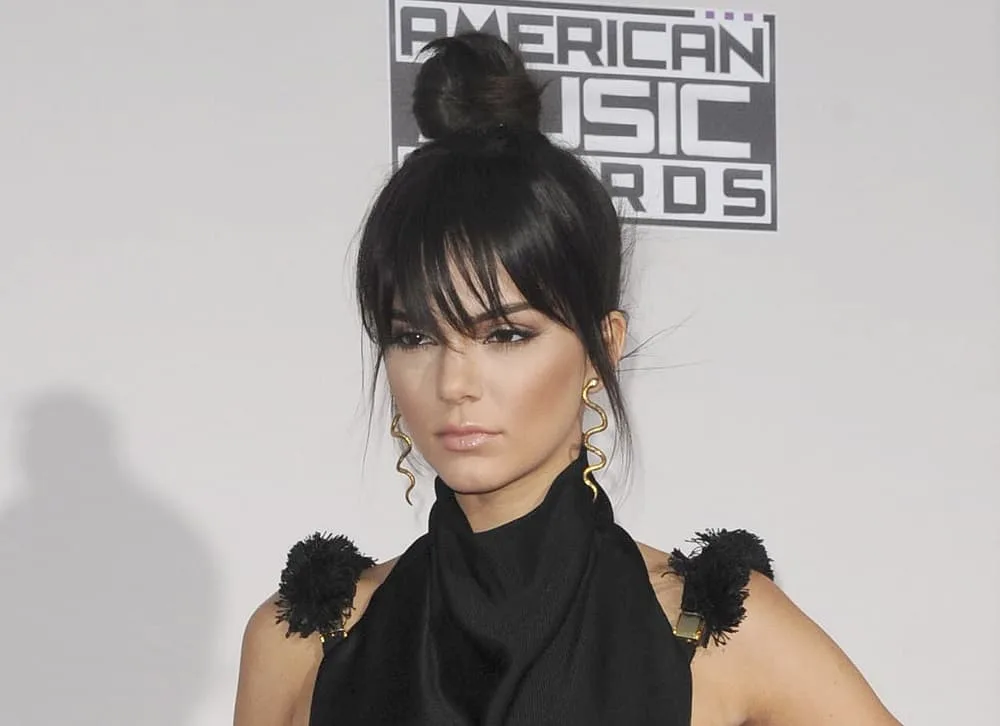 You might've looked to Khloe or Kim Kardashian for long hair tips, but have you looked to their younger sister, Kendall Jenner? She served majorly chic style when she put her hair into a straightened top knot featuring extra long bangs.
18. Naomi Campbell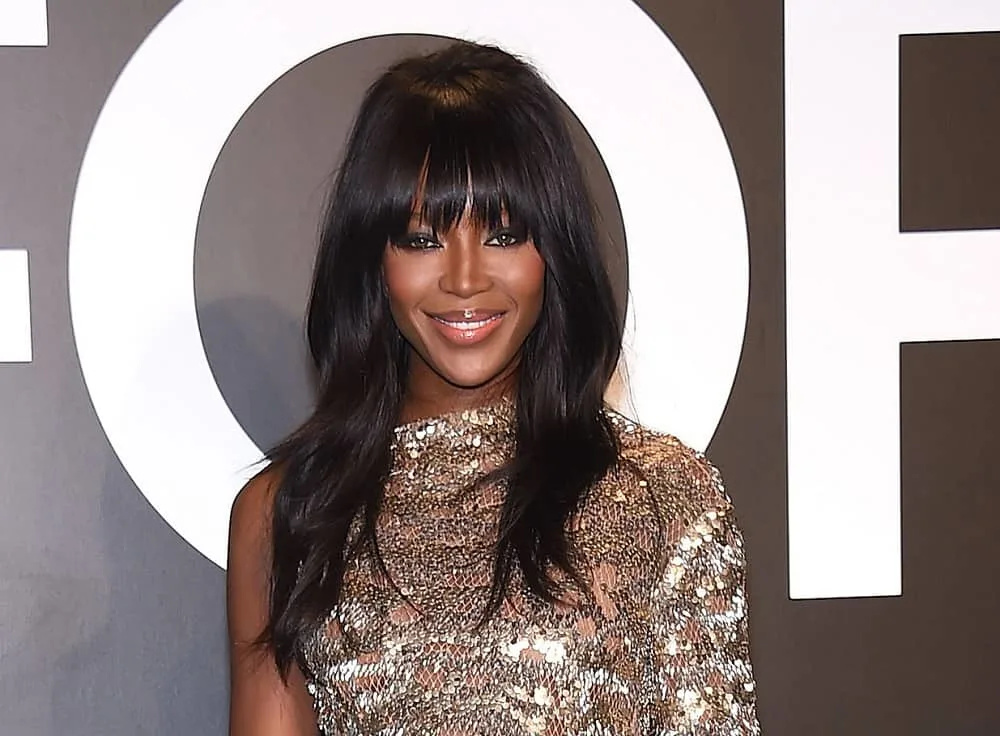 For women of color ready for a change of style, try model Naomi Campbell's long layered look. This female celebrity fills her hair with soft waves to nicely contrast with long straight bangs.
19. Nicole Kidman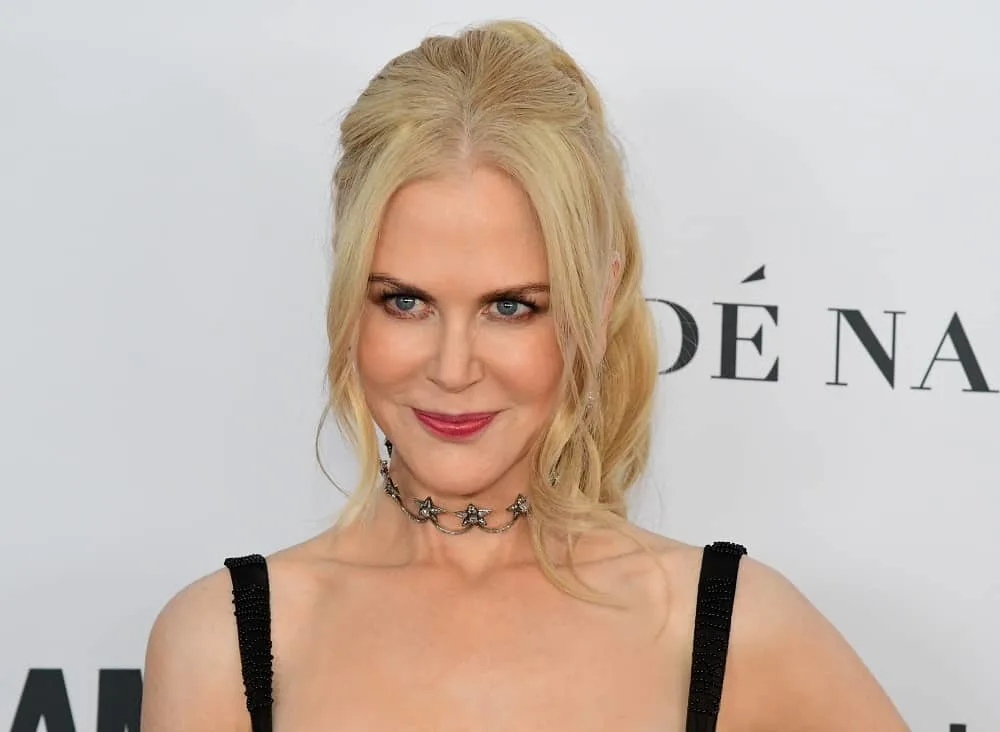 Female celebrity Nicole Kidman brought her Aussie style to the red carpet when she flaunted her flirty and curly blonde ponytail. To soften the style, she pulled loose a few tendrils to frame her face.
20. Rebel Wilson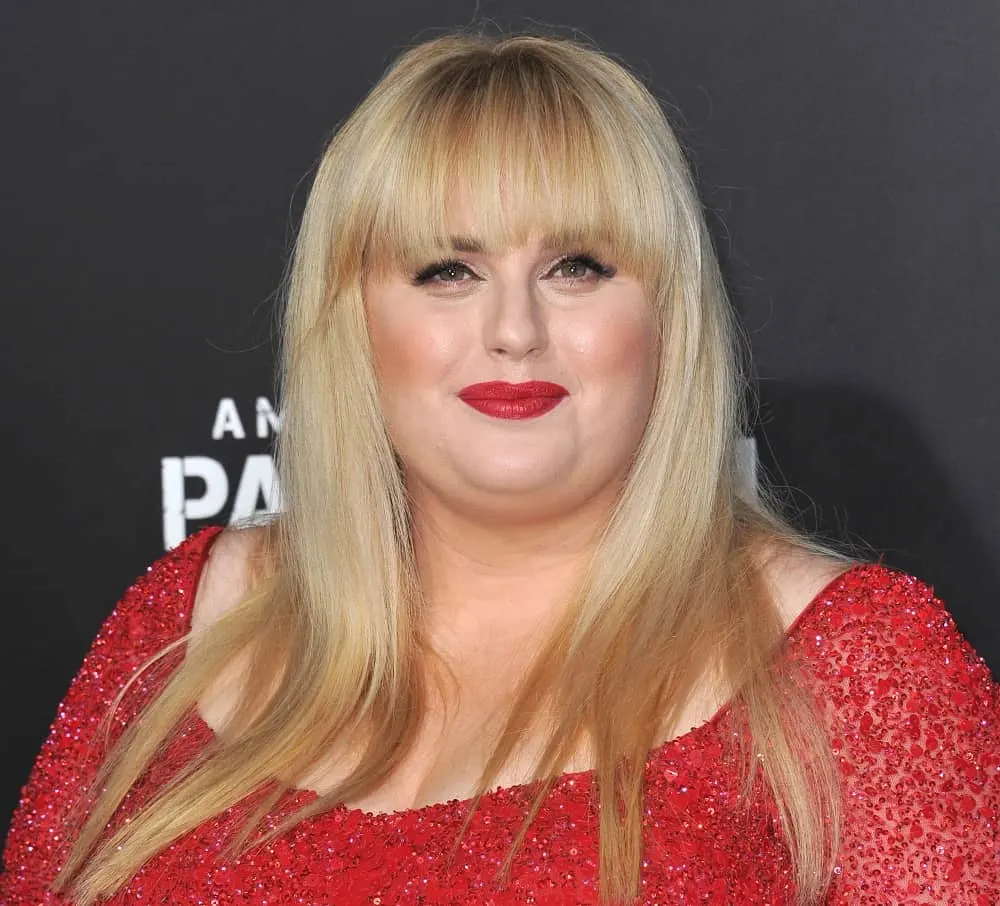 If you have a round face, you'll want to take long hairstyle tips from female celebrities like Rebel Wilson. Her blonde locks come just past the shoulders and feature a straight bangs to distract from the roundness of the face.
21. Sandra Bullock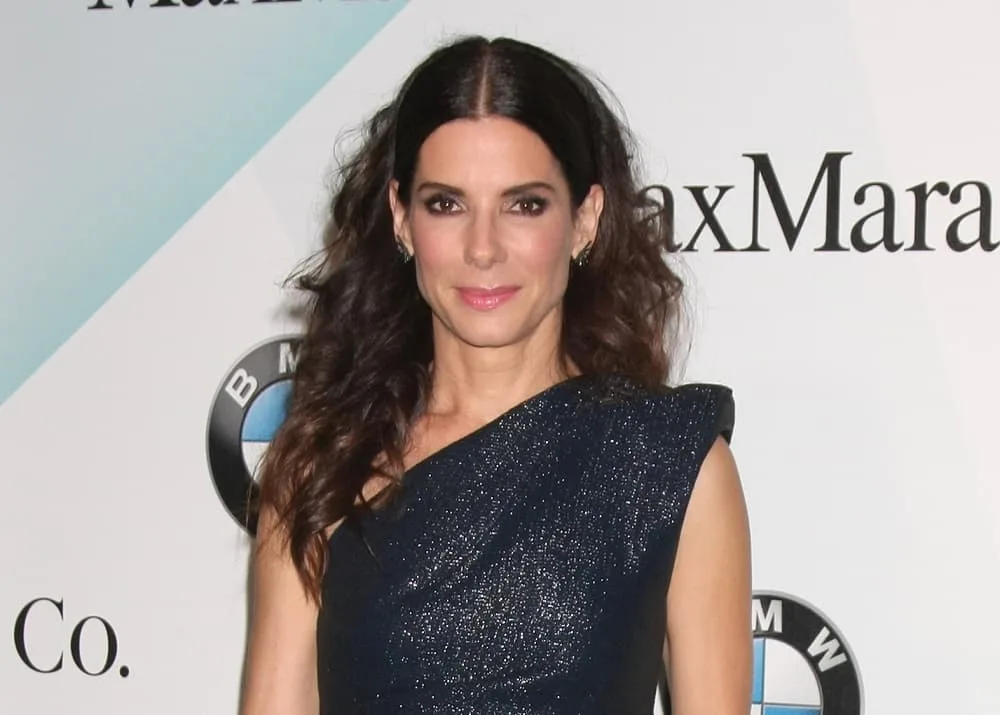 Who doesn't love leading lady Sandra Bullock? This sophisticated celebrity has sported many looks over the years, including these long perfectly shaped curls. Get the style by combing in a center part and straightening a small section of hair on either side of the face to make the rest of the hair look thicker.
22. Sophia Ali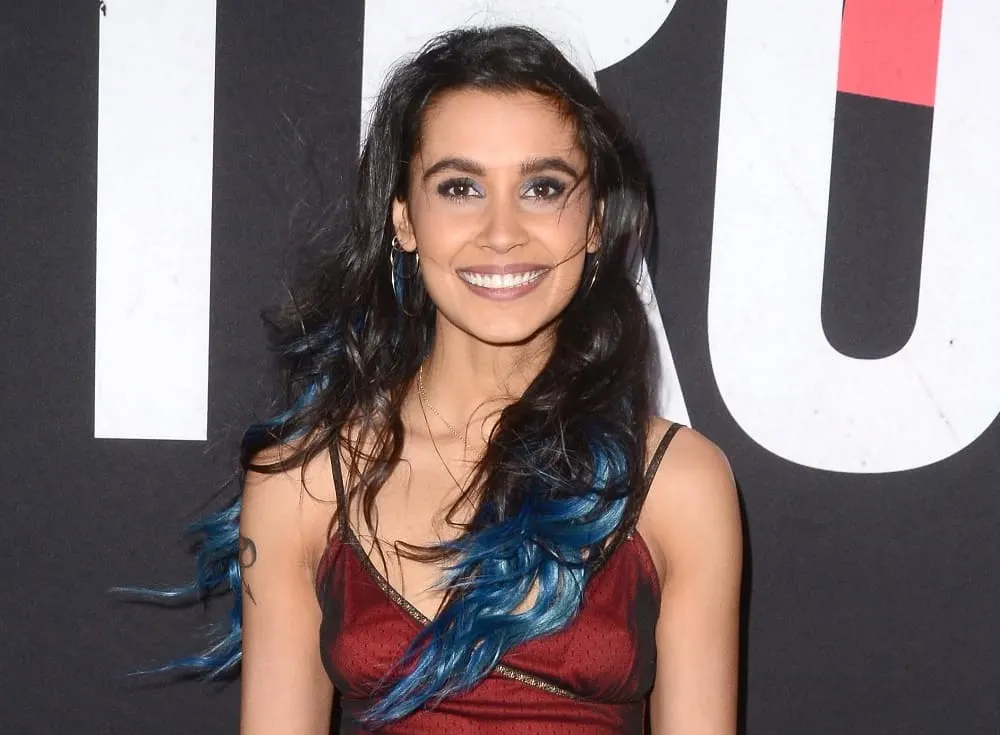 If carefree and breezy is more your vibe, opt for Sophia Ali's long dip-dyed hairstyle. The long, natural waves beautifully show off dark and light blue ends, a gorgeous color on brunettes.
23. Sophie Turner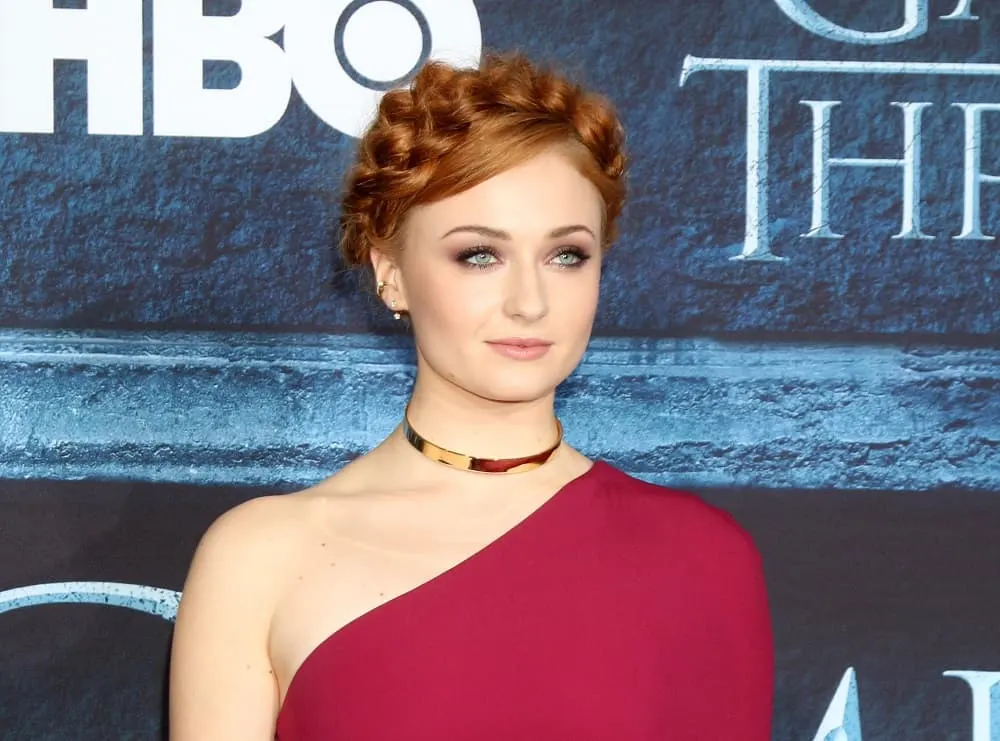 Heading out this weekend for a fancy occasion? Celebrity Sophie Turner shows that a crown braid is never a bad choice of style for long hair. If you have thin hair, pull the braid sections loose to thicken it up.
24. Tyra Banks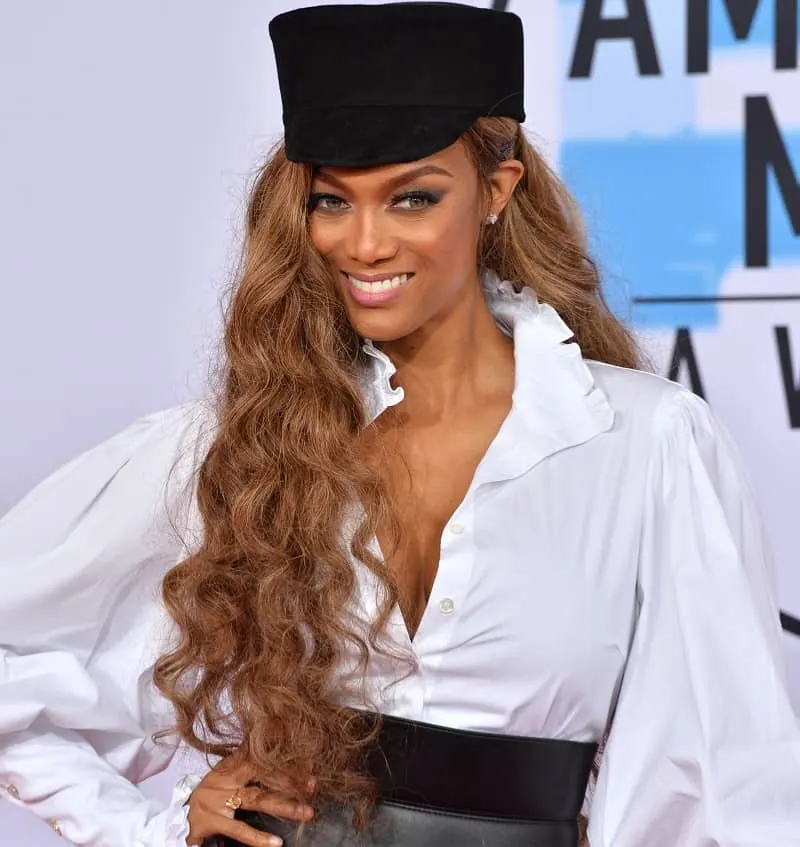 Is your closet filled with accessories like hats? You can wear your favorite one on an extra long curly hairstyle, like model Tyra Banks! It's a great option when you don't have much time in the mornings for hairstyling.
25. Zendaya Coleman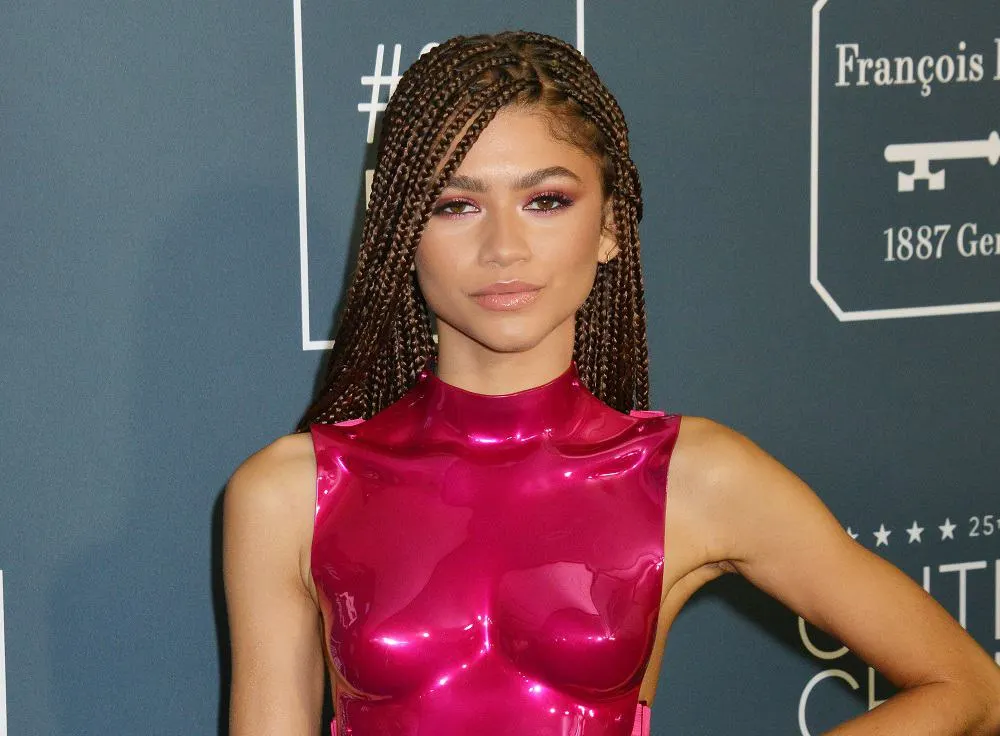 Zendaya Coleman is the female celebrity to keep in mind if you have natural black hair and want a stylish long braided new look. Her beautiful braids come past the waist, make hair appear thicker, and can be accessorized with colorful beads!
So which of these long-haired celebrities will you be bringing a picture of to the stylist? While some of these looks can easily be created at home, others might look best with a little help from a professional.
Don't be afraid to add your own personal touch to your long hair, whether it's beads, extensions, or vibrant color!