While dressing up your child and styling them might excite you, choosing haircuts for your redhead boy can be tricky. There is a bevy of different hairstyles to choose from when it comes to your little boy.
Unfortunately, you don't want to pick something out of fashion or a style that doesn't look flattering with red hair.
Fortunately, there are plenty of options to choose from, and below are the best hairstyles for red-haired boys. These haircuts are all fashionable and in style for kids of a young age.
Popular Redhead Boy's Hairstyles
When searching for redhead hairstyles, you will be bombarded with many hairstyles that aren't suitable for redhead boys.
We have mitigated your frustrating search and have narrowed our list down to only the most flattering haircuts for boys with red hair.
1. Messy Bangs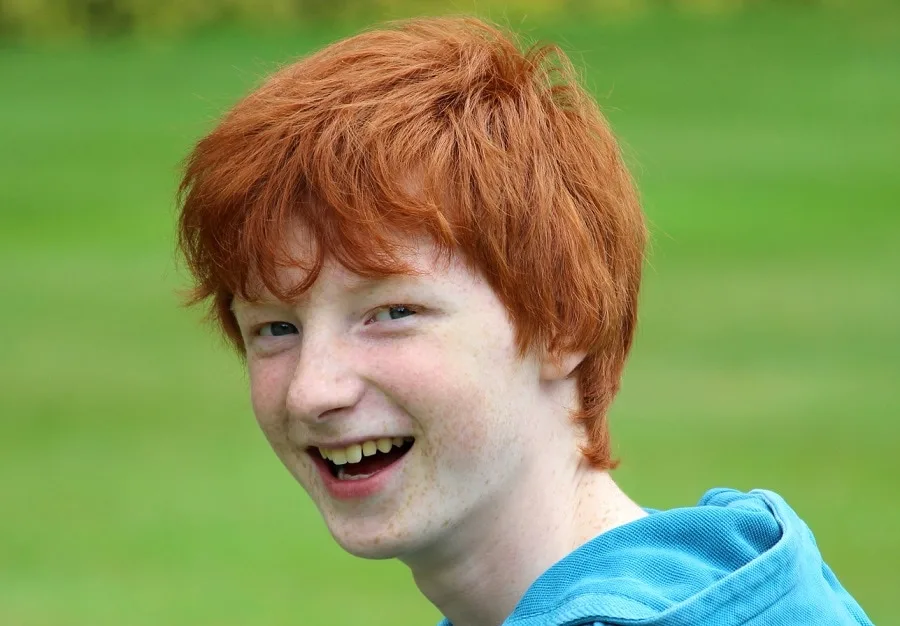 When talking about redhead boy haircuts, we have to mention messy fringe. This simple cut can be a varying length, but regardless of your choice, it is easy to manage and shows off your child's volume.
The convenience found in this haircut makes it a great option if you're looking for something tried and true.
2. Nerdy Boy Look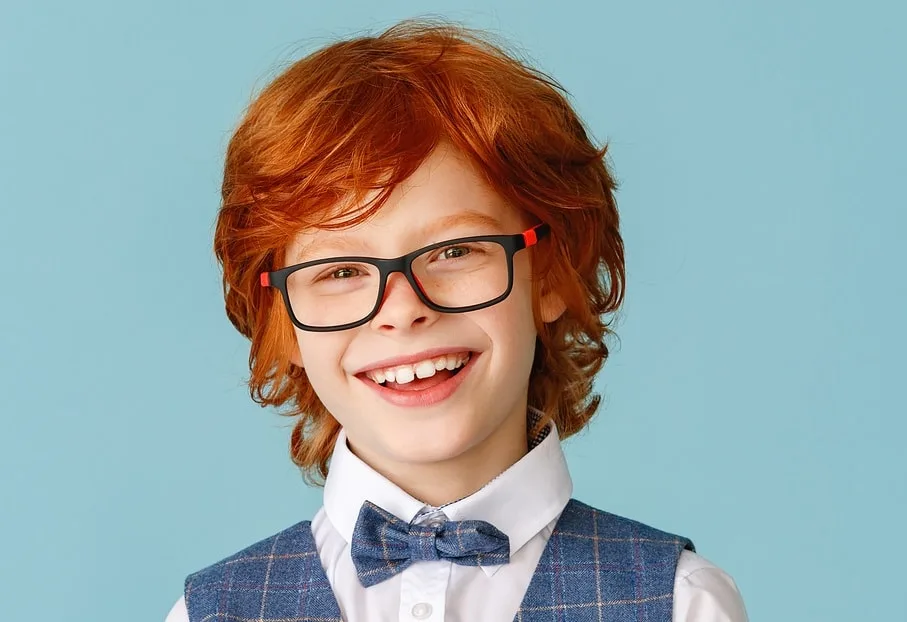 While you might associate a shoulder-length style with girls' haircuts, it's also quite popular with little boys. Boys with voluptuous hair, especially those with wavy or curly hair, look very flattering when kept in a bob.
This nerdy boy hairstyle is tidy and doesn't leave your child with an incredibly messy bedhead.
3. Short Red Curls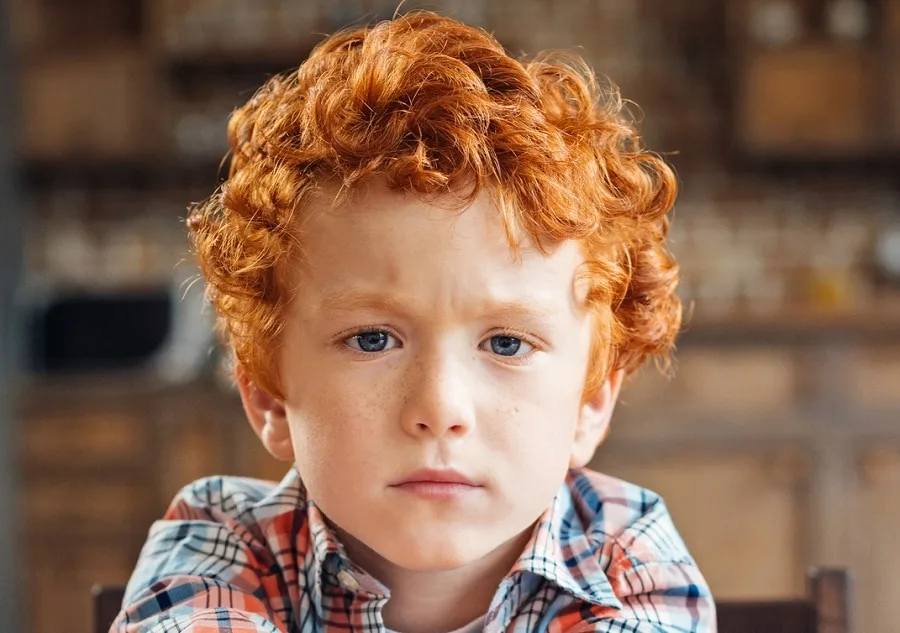 If your child has curly hair and you find that styling it into shapes can be difficult, why not embrace it? You might want to leave it short and curled.
This low-maintenance hairstyle for boys is a popular look for curly-haired boys with red hair.
4. High Top + Undercut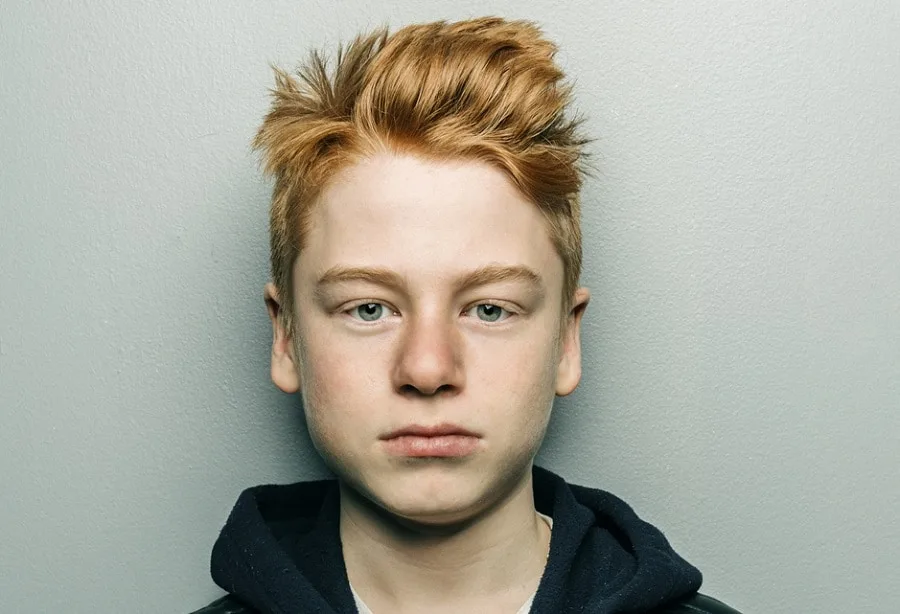 If you're looking for something more specialized, a high-top undercut might be the right look for your boy.
While the fohawk can be harder to manage than many other haircuts listed, this relaxed look will help your child stand out amongst the crowd.
5. Tousled Medium Curls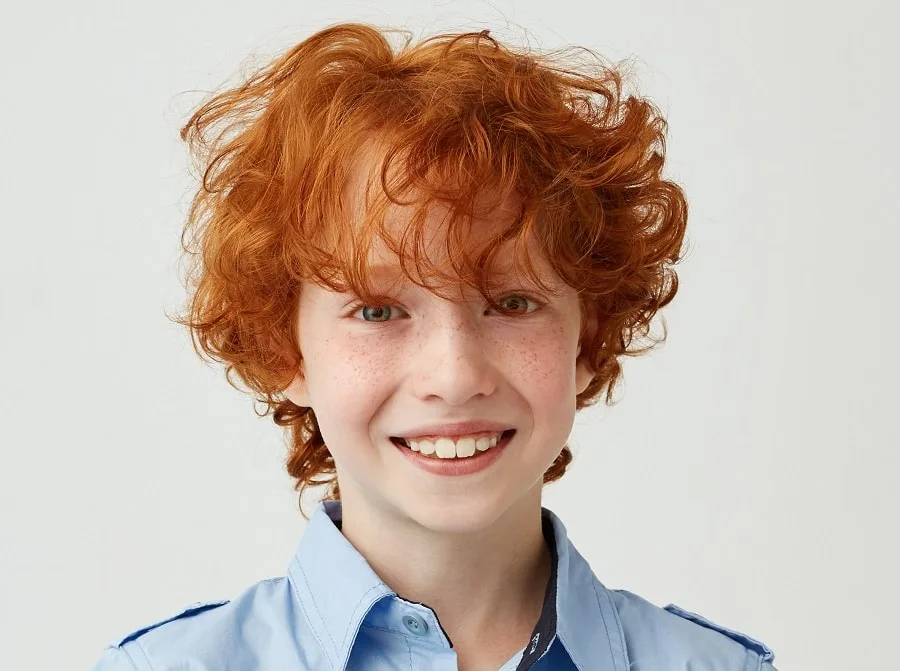 Similar to a short curly hairstyle, this redhead boy hairstyle places the same priority on your child's curls.
Medium curls allow your boy to move their hair around and maintain a high-volume look without having to straighten the hair. This style also boasts the advantage of not having to cut it very often.
6. Side Swept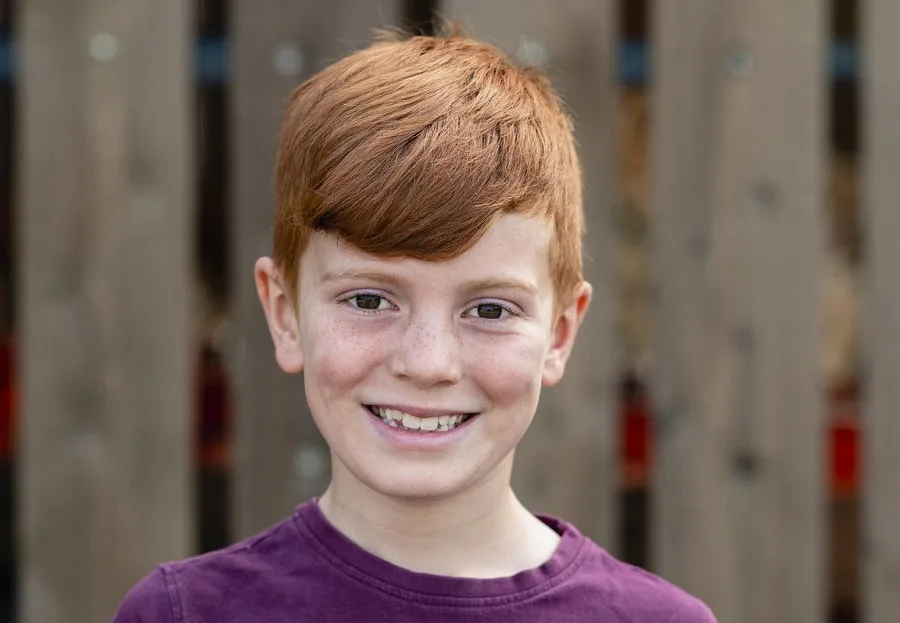 A side-swept hairstyle can be an excellent option for when you want your boy to look tidier. Sometimes, haircuts can look a bit unkempt and will clash with a nicer-looking outfit.
Placing a side part or swoop on your child's head can be a great way to help them look professional and maintain a cleaner red head look.
7. Thinning Layers
There are a lot of different ways for you to style your boy's short haircut. Layering will help to keep your boy's hair short and easy to manage without looking exceptionally flat.
This haircut is fantastic for active boys who don't want to spend time on their hair.
Related Topic: Hispanic Boy Hairstyles
8. Red Spikes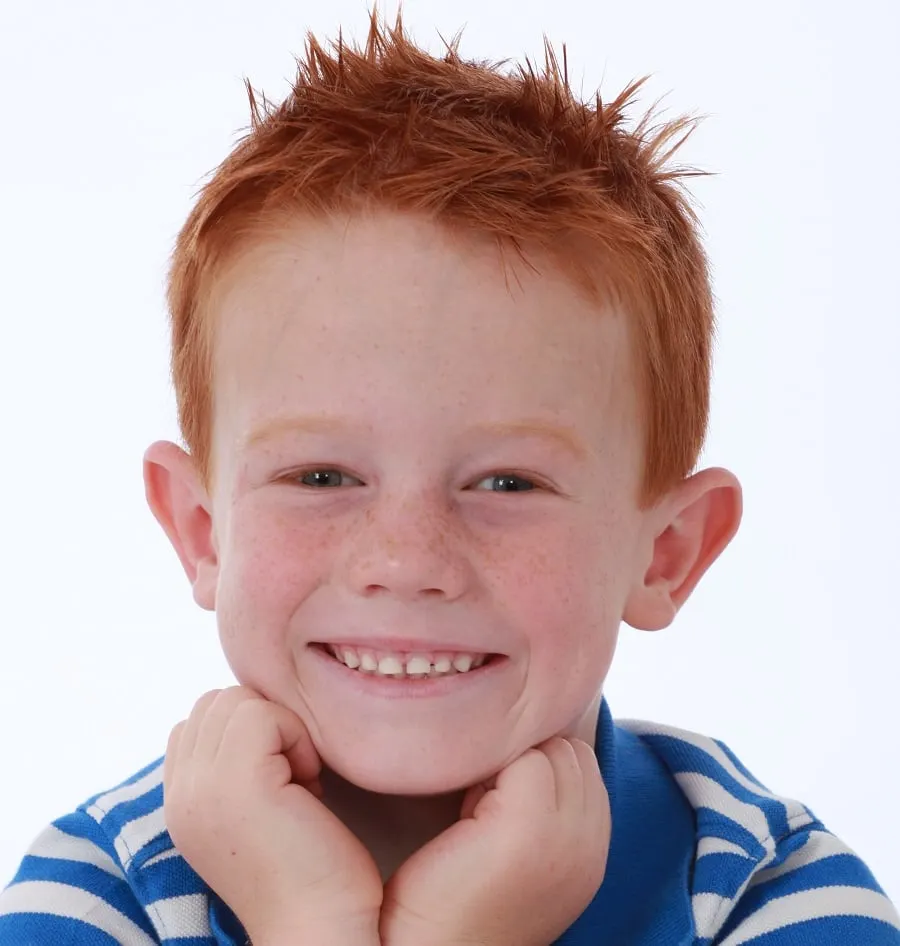 Last but not least, we have the spiky hairstyle for redhead boys. It is a classic men's haircut that you may want to consider for your kid's next trim.
This eccentric style is famous for its sharp contrast in length. Spikes provide a cleaner look that can be customized to your little man's personality.
In the end, There are a plethora of terrific options when it comes to redhead boy's haircuts. Choosing a haircut for your son will ultimately determine how you want your boy to express himself.
Make sure to manage the style if you choose a haircut requiring more attention to detail.