Half up half down styles are a cool way get the best of both worlds. You can use a tie to keep most of your hair out of your face whilst still getting the benefits of free-flowing locks. This is why half up half down ponytail hairstyles are so popular with young women.
Accessories for Half Up Half Down Ponytail Hairstyles
The accessories that you choose for your hair can completely transform your mixed hairstyle. A simple elastic hair tie is the best accessory for a low key style. On the other hand, you could choose a jeweled hair clip to jazz up a wedding hairstyle. Bling hair accessories are ideal for a party look.
Step by Step Guide
Top Knot with Free Flowing Waves
Small High Pony and Down Do
Braid and Flowing Curl Combo
Simple Loose Pony in Soft Hair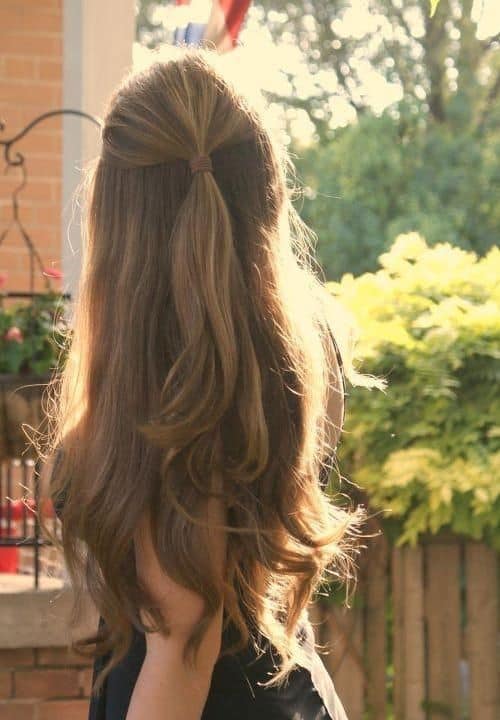 Unbelievably Edgy Ponytails with a Mohawk
Gorgeous Circular Plait with Hair Accessories
Double Braided Ponytail
Platinum Ombre Style with A Braid

Braided Ponytails for Every Occasion
There de a plenty of beautiful choices for a half up half down style with a ponytail twist. Our list is designed to give you plenty of inspiration, but you can always experiment with unique styles of your own.