Low fade undercut hairstyles are surely manly hairstyles that add charm, sexiness and good vibes to every personality. It goes best on hair that either long or medium length.
Moreover, the low fade undercut hairstyles work well with every occasion be it office or party time. These make the hair look high in volume.
Popular Low Fade Undercut Hairstyles for Men
These below hairstyles are the men's top 15 low fade undercuts we like:
1. Messy Low Fade Undercut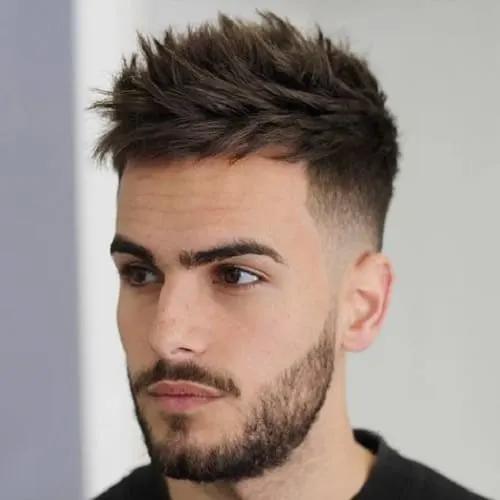 Who said messy hair is for women? Here this Messy Hairstyle has totally been every man's favorite. Long hair can be very well given this spiky look with long fringes for the front. Use some gel to create a damp look because that gives this hairstyle more of a sexy look.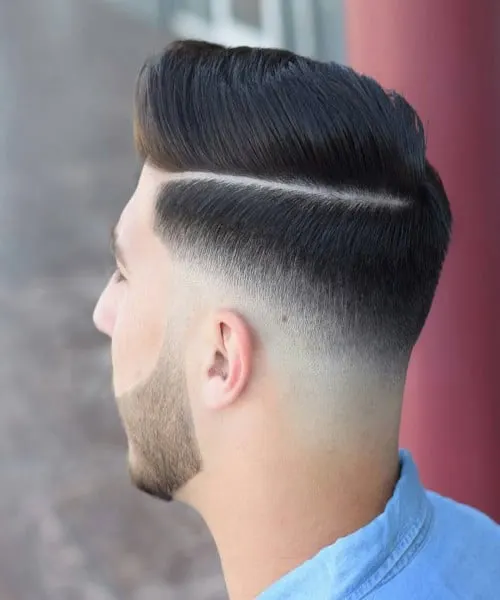 This is one of the low fade undercut hairstyles for all the fashionable men around. You don't really have to worry about going to your workplace with a hairstyle like this because it is sober. This low fade cut adds a modern touch to the classic side part hairstyles.
3. Low Fade Mohawk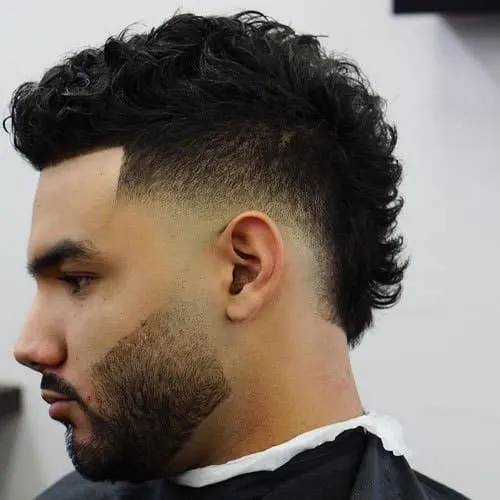 If you want to go for a change from your everyday hairstyle and would love to add some funky element to it, then go for low fade Mohawk hairstyle.
Check out these articles too:
4. Low Skin Fade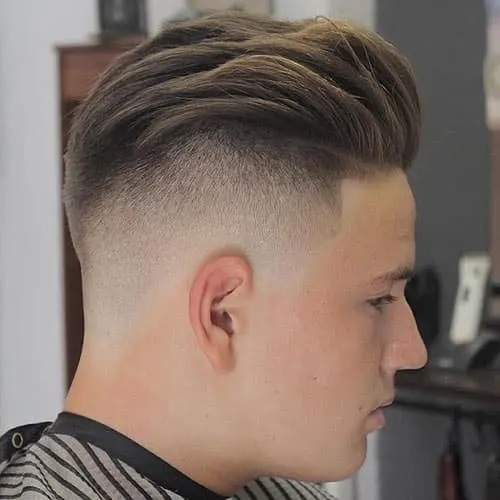 One of the best Undercut hairstyles for men with not so straight or smooth hair has been this. A low skin Fade gives a fresh look and no wonder it looks clean for every occasion and outfit.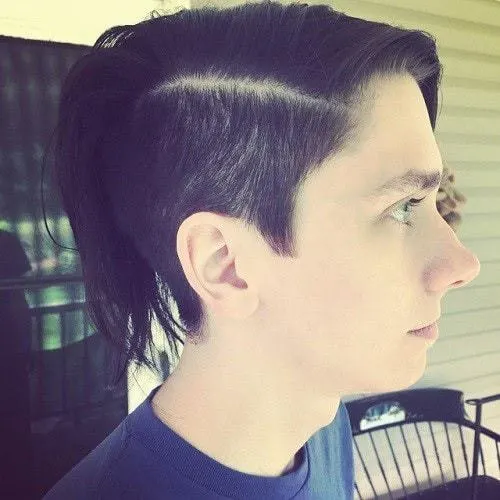 If you are one of those guys who take "No Shave November" a bit too seriously then this one is for you. Long undercut hairstyles with low fade look always great on men who have those dense beards around their face. It creates for long fringe in the front and the skin Fade goes well with it.
6. Side Swept Low Fade Undercut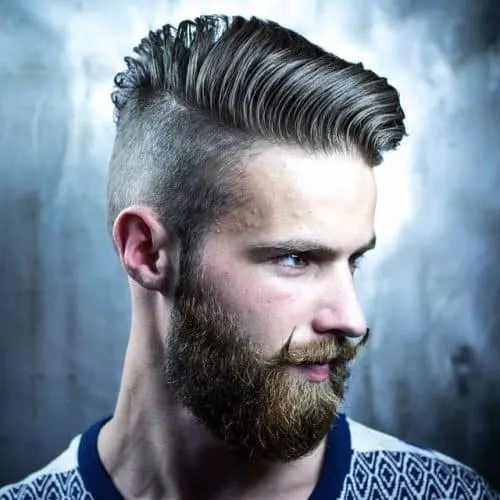 This one is for all those men who have long hair and want to add a stylish look on it. Use some gel to make a damp hair look and then use a blow dryer to keep it in place.
7. Pompadour Undercut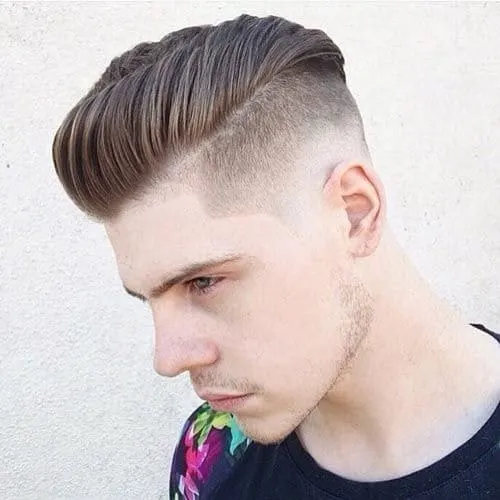 This pompadour hairstyle makes for an easy catch but surely a hot one too. It is like brushing/combing your hair gently at the back to keep it in place. With short hair below and long hair on top, it surely makes for a sexy angled hairstyle.
8. Low Fade Undercut with Fringe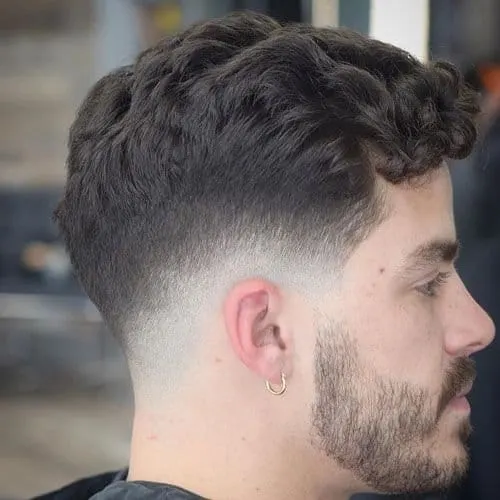 This hairstyle is often called the blunt one, but it surely radiates the cool vibes. If you have an oval face, then this one is surely for you. It has to do with short fringes and low fade undercut for the sides and back.
Men's Trendy Low Fade Haircuts for 2023
9. Bald Low Fade Undercut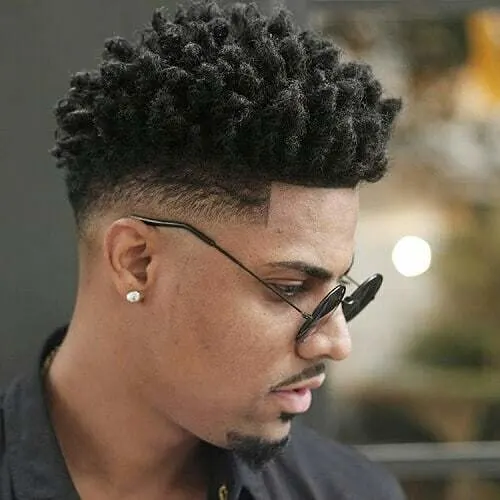 If you have long hair and you don't want it to be flowing by the forehead then try this. The sides of your head will be bald in a low fade effect. Always brush your hair back of the face when you have this hairstyle.
10. Low Fade Undercut with Faux Hawk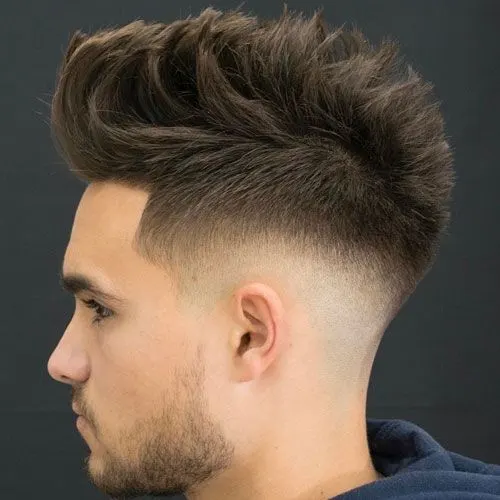 For the men to hold on to an attractive hairstyle defining perfection without being too stylish. A little upgrade of the Hawk hairstyles with added messiness is the low fade Faux Hawk hairstyle. It can be accented with your beard line as well so, you can carry the charm gracefully.
11. Low Fade with Design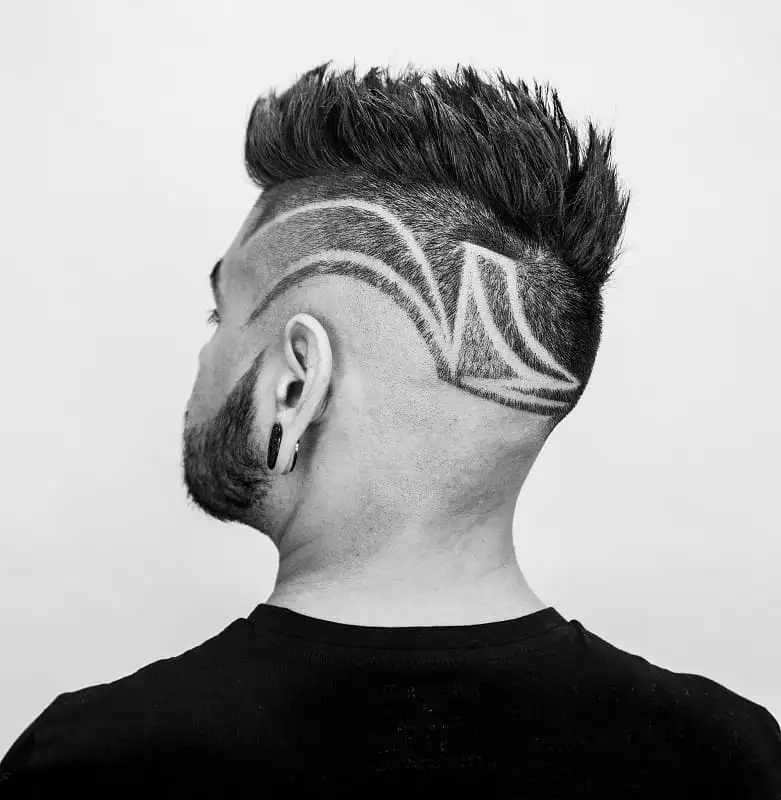 While an undercut is already a nice edgy detail to a man's haircut, shaving in cool designs is the cherry on top. This look features a geometric design.
12. Disconnected with Braid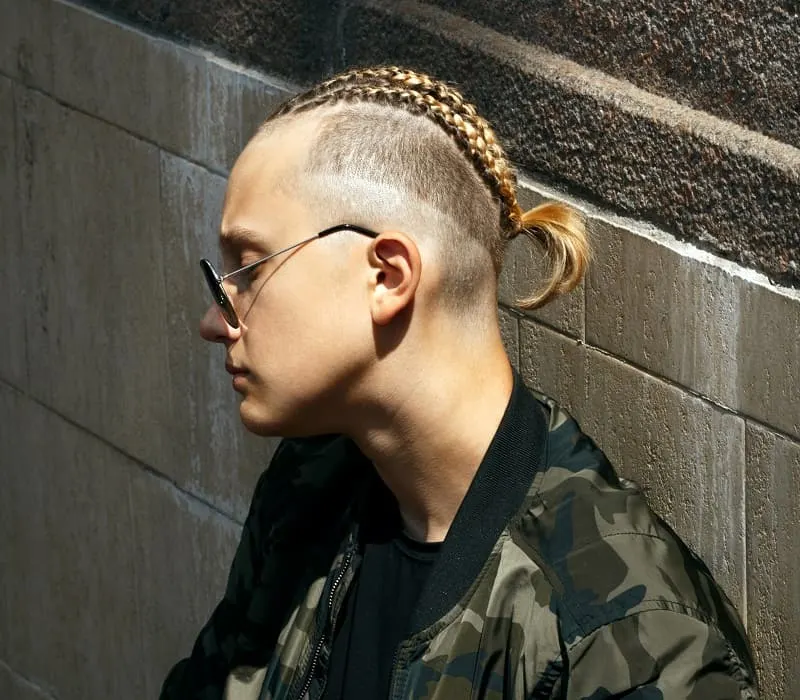 A disconnected fade adds a rock touch to a braided ponytail. For the man who wants an edgy look that'll keep him looking suave, it's the ultimate hairstyle.
13. Low Taper Fade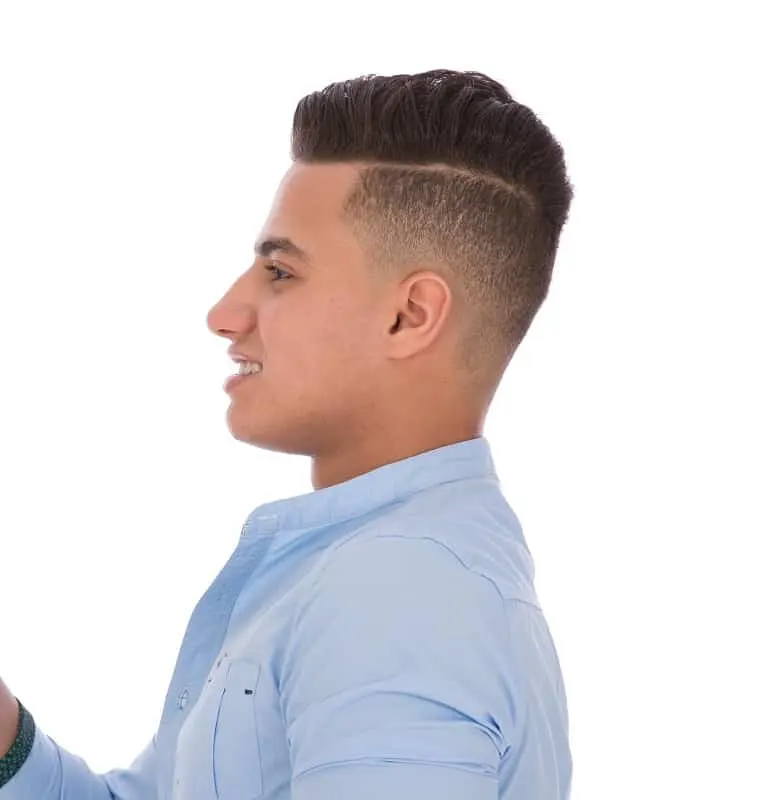 The low taper fade undercut is great for men with rectangle or oval face shapes. Comb up the top hair into a smooth voluminous part.
14. Low Fade Undercut
A comb over with a low fade undercut is a must try for professional men. No matter your occupation, it's a hairstyle sure to keep you looking clean cut and modern.
15. Asian Undercut
Liven up traditional black Asian hair with blonde highlights. When hair is spiked up and worn with a low fade undercut, it's packed with stylish punch.
Getting a low fade undercut haircut is not a great deal but keeping up with the haircut is what requires effort. So, make sure you know the right way to comb these cool hairstyles.