Finding the right hairstyle can be tricky for some men, but 1970s hairstyles are a great option for many reasons. They are fun, easy to take care of, and very casual. These top 20 styles are all great options for any man looking to enjoy 70s hair and still look great.
Classic 70s Haircuts for Guys
We've gathered 20 of the most popular 70s hairstyle ideas for men. Have a look and get inspired!
This natural messy hair look is a great option for any man who has a bit of curl in his hair and who doesn't want to have to worry about trying to tame it.
The natural curl adds a lot of texture and volume to the style and prevents it from falling flat and looking boring. The hair can be grown out over the ears and easily covers the forehead.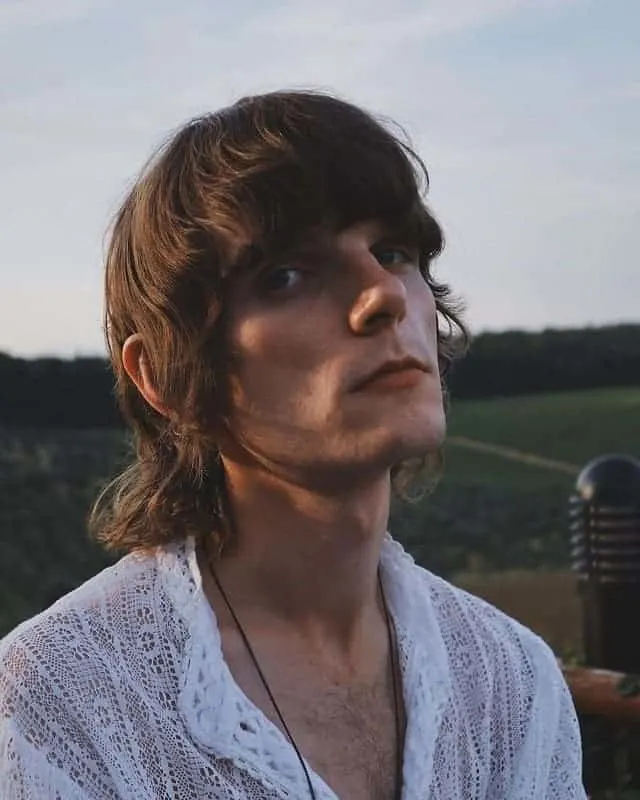 This look is perfect for men who are casual and who really don't care a lot about their appearance. It's incredibly relaxed, which is why it's such a great option.
The bangs and the longer hair fringe surround the face without being overwhelming. Any natural curl is left alone and isn't defined with product.
Hottest Hairstyles for Men with Straight Hair
3. Long and Straight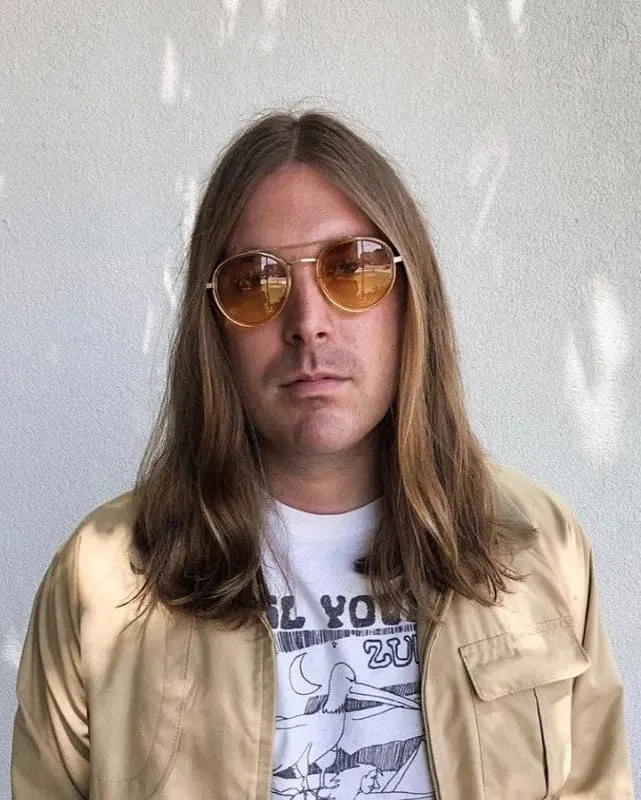 Probably the most simple of all 70s haircuts, this cut involves straight hair being allowed to grow a bit longer.
It looks great on men with long blonde hair who don't want to spend a lot of time in the morning dealing with their hair and is very easy to style, as it only requires a quick brushing in the morning.
Keeping the ends trimmed, however, ensures that the style looks healthy.
4. Shorter and Curly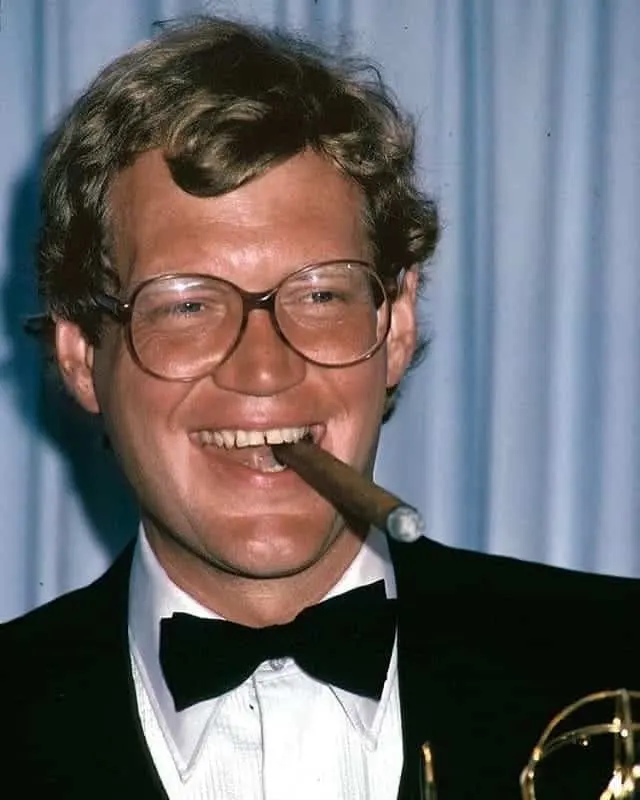 Not all hair in the 70s was long and untamed, as this shorter look shows. Men who have curly hair and who want to be able to show off and enjoy their curls will appreciate this simple look.
The hair is cut over the ears and off of the forehead, and curls are allowed to hang down around the face, breaking up any hard lines and softening the face.
5. Big Afro with a Center Part
Men who have thick and naturally curly hair can easily wear this great style. While it does take a little more care than some other styles, it's a very natural and relaxed option. The gorgeous curls are allowed to grow out, which gives them plenty of body and movement.
A strong middle part adds to the interest of this look and ensures that it looks like it came from the 70s and not like it is a more updated style.
6. Short Bangs, Long Sides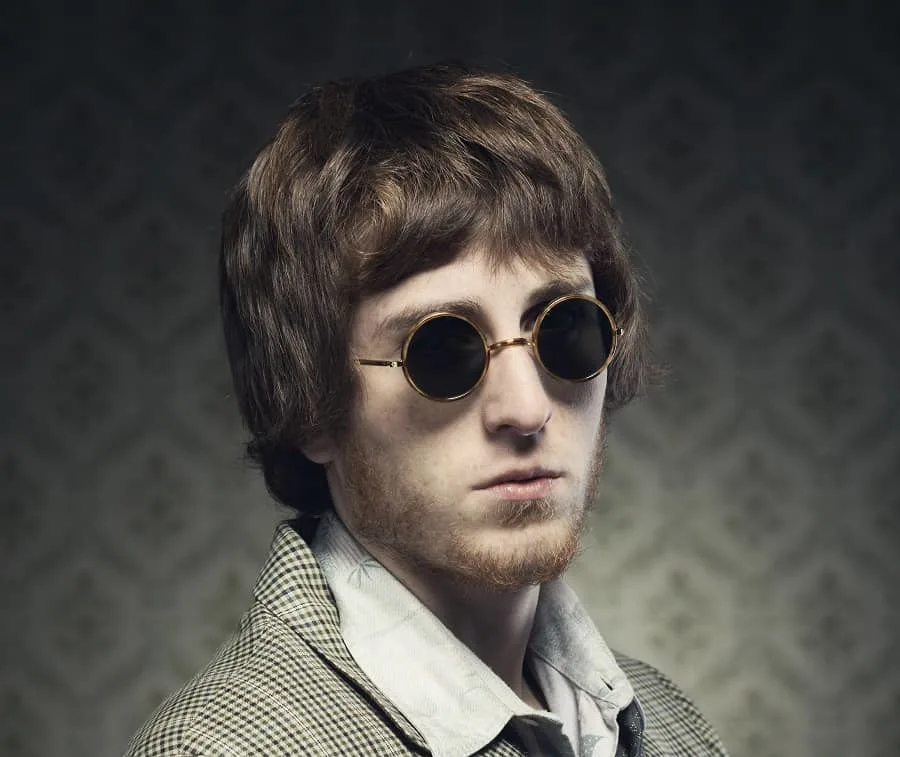 We're getting a real Beatles vibe from this men's haircut, featuring a short fringe and long sides. If you have a long face and a little wavy texture, consider adding minimal layers to this style to help with face framing.
7. Thick and Wavy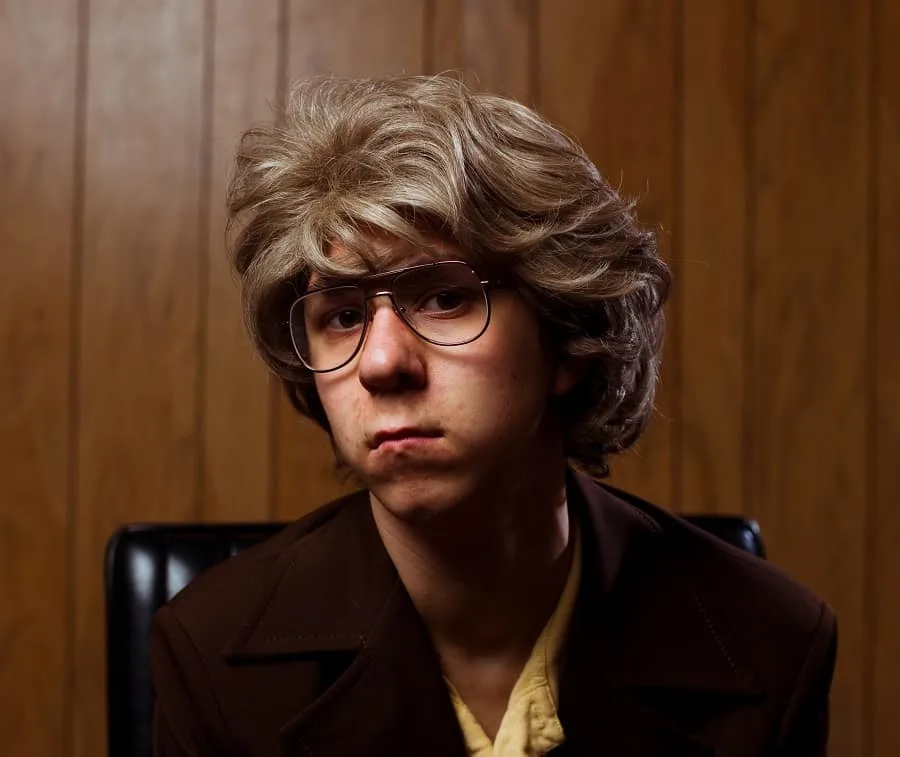 If you were blessed with thick hair, ask your barber for short to medium-length layers. This style takes a little more work since it involves a blow-dryer, but with a comb and some mousse, you'll get a great vintage look.
8. Short and Curly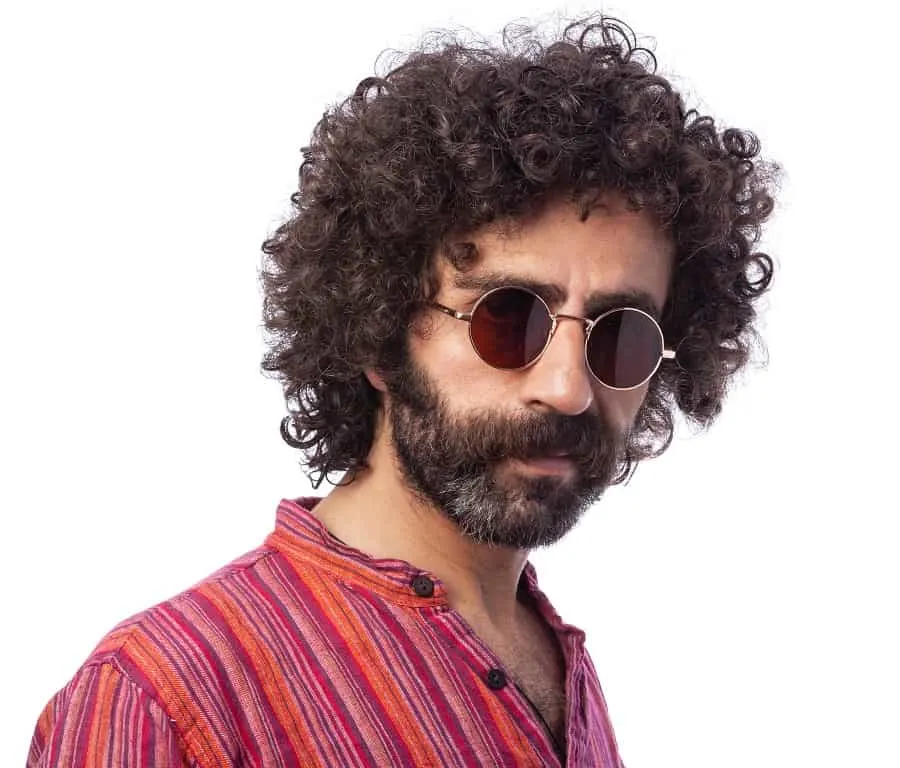 Thick, short, and curly are what you'll need in your hair if you want this trendy 70s haircut. The hair is generally one length all around. If you don't have the natural curl in your hair, you can bring out what you do have by scrunching in mousse.
9. Short and Wavy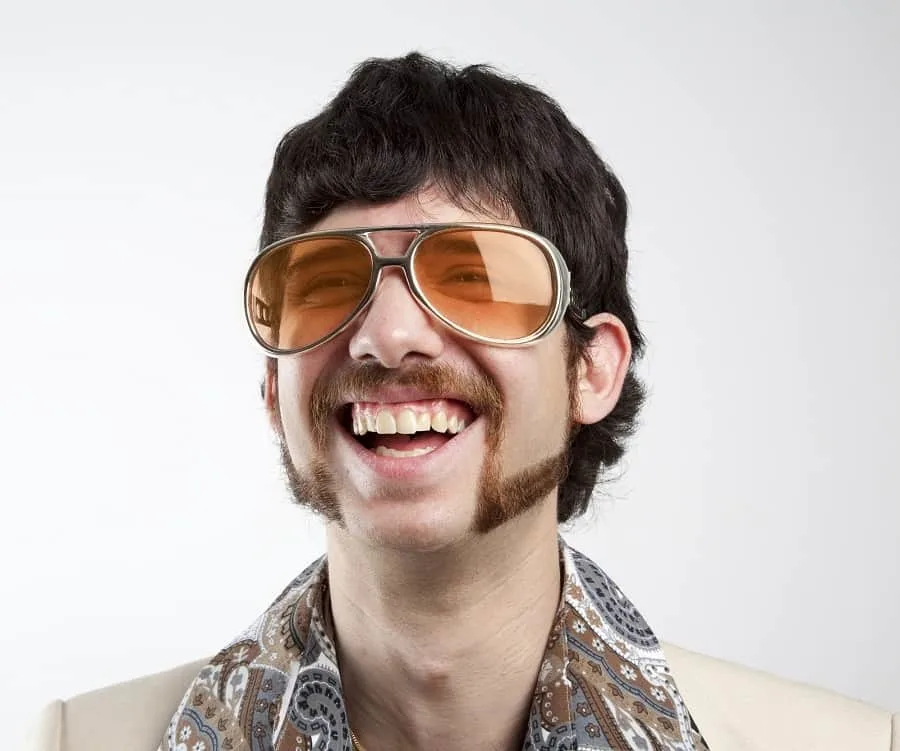 For men whose hair is mostly straight or only has a little wave to it, you can thicken it up by adding short layers. We like how this cut uses the layers at the front to draw attention to a shorter bang. With a sharp chin strap beard that connects to a mustache, it's definitely 70s.
10. Curly Back Hair
Black men oftentimes cut their hair fairly short or wear it in braids, but there's no reason to hide that thick, curly texture. Wear it in a rounded medium-length haircut for a hip throwback style.
11. Mullet with Sideburns
A lot of men's mullet hairstyles already have sideburns, but this look features extra long ones. It's handsome on many face shapes and just requires at least shoulder-length straight hair that can be cut into layers and combed back on top.
12. Shaggy Mullet
This rad 70s shaggy mullet is the perfect option for a guy who likes pushing the limits. Have fun with bright colors like yellow or orange in the top and ends of hair to emphasis curls or waves.
13. Razor Shag
Other great short haircut options include this razor cut shag. Mick Jagger definitely knew what he was doing when he chose this style for himself. The wispy, thin strands will create built-in body you only have to brush your fingers through to make ready.
14. Short Mullet
Are you an older man trying to relive your younger days? They're only a cut away when you opt for a short mullet! Between the touchable shaggy body up top and the long square sideburns, there's no mistaking your hairstyle is anything other than 70s.
15. Orange Razor Mullet
Hair color is one of the best ways to express your style. This bright orange, for example, works with a razor cut mullet and a bald fade to create an edgy punk 70s haircut.
16. The Long Mick Jagger
If you have long wavy hair and you aren't wearing it in a hairstyle reminiscent of Mick Jagger's, what are you doing with your life? Let it grow to just above the shoulders, then add in soft layers and a long heavy bang.
17. Rainbow Razor Mullet
Whether your personality really is this bold or you're looking for a temporary hair change for Halloween, we see a razor cut mullet with rainbow colors in your future.
18. Shag Cut
The retro 70s are back in the shape of a short men's shag cut. Subtle waves are much more noticeable when cut this way. It's also easy styling, so you'll love the low maintenance.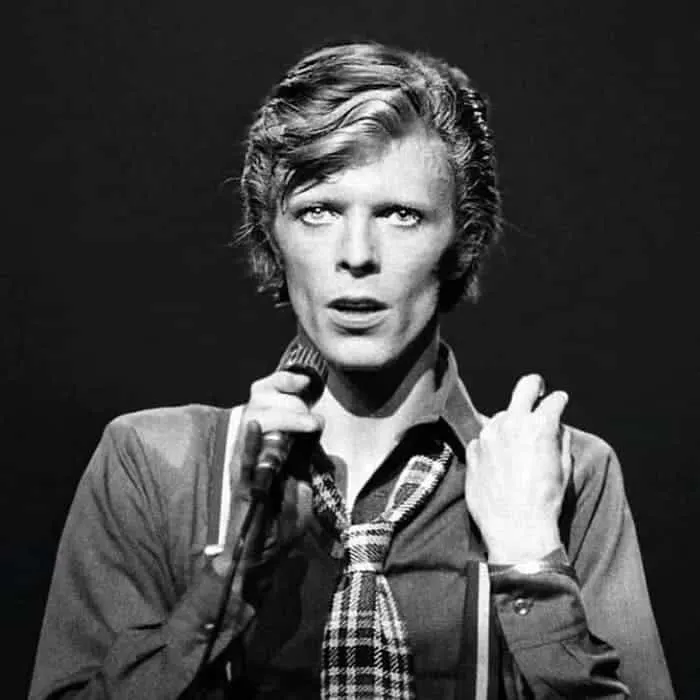 70s hair was sometimes very styled and in control, as this look shows. The hair is all gelled back from the face except for the bangs, which are allowed to be a bit longer and wavy to the side.
There's plenty of volume and control, and the nape of the neck is cut shorter so that the look doesn't appear too shaggy and out of control.
20. Longer with Bangs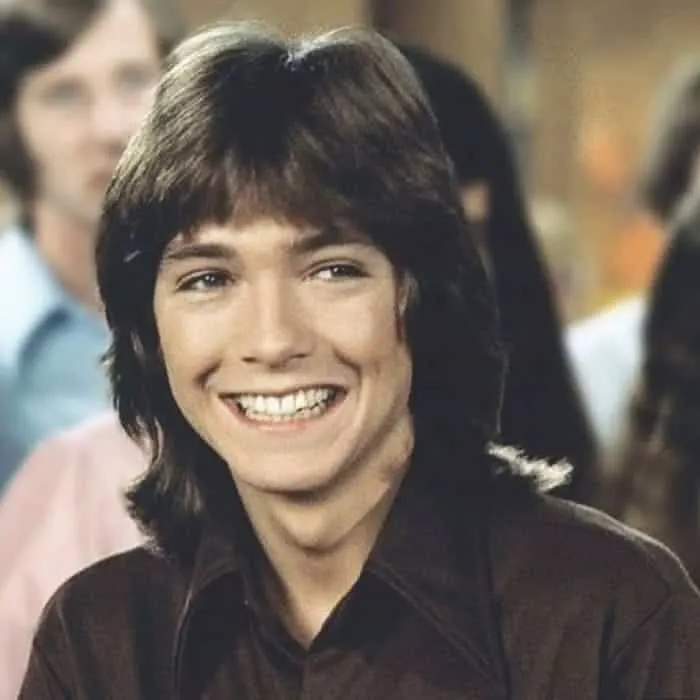 Some of the most common 70s hairstyles for men were a bit longer and fell to the shoulders. This is an excellent example of the style, which has great bangs cut above the eyebrows to frame the face.
Men who choose this style need to make sure that their hair is thick enough to be worn in this way or it will fall flat and look uninspired.
70s hairstyles for men are a lot of fun, as can be seen by these 20 options. They are sure to please and to make any man feel younger and more alive. Picking the right one can be tricky, but with great options to choose from, it's easy for any man to make a good decision regarding his hair.