How many times have you looked for shaggy hair men, tips and suggestions only to find nothing useful? If you're looking for a way to style your shaggy hair, this time you've come to the right place. you'll learn how to cut men's shaggy hair and incredible styling ideas you can copy.
How to Cut Men's Shaggy Hair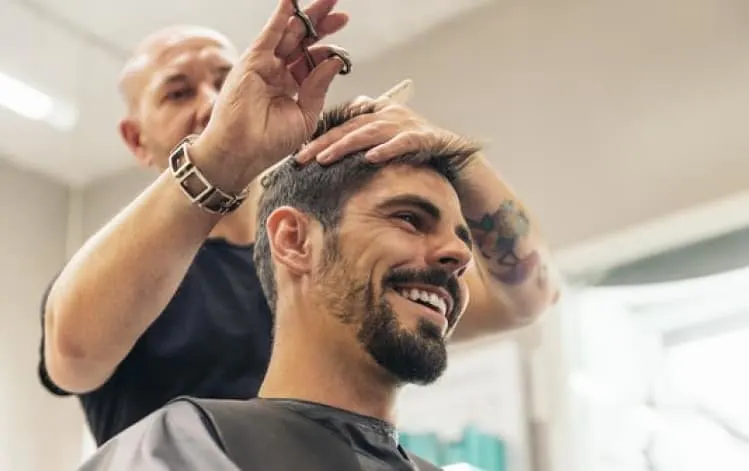 Shaggy hairstyles are widely popular among men due to their versatility. It doesn't really matter whether your hair is short, long, or medium, there's a perfect shag cut for every hair length and face shape.
When cutting shaggy hair for guys, the main emphasis is on creating a series of increasingly longer layers as you progress down the head from the top to the neck area.
For the best effects, it's most practical to see a great hairstylist who will give you a perfect shaggy cut based on hair length and face shape rather than doing it yourself. The idea is to give you a shaggy, and a little bit messy look but to make sure it's also sexy and flattering.
Best Shaggy Hairstyles for Men
Men often think they don't have that many hairstyle options at their disposal, but that's not quite correct. Scroll down to get inspired by these 30 amazing shaggy hair ideas for men.
1. Gentle Waves
When the term "shaggy waves" comes to mind, we immediately think of gentle hair strands that create the messy short sides long top hair look. This is one of the easiest men's shaggy hairstyles to emulate. Just use a little bit of mousse for more volume and use your fingers to tousle hair strands until you achieve the desired effect.
2. Urban Look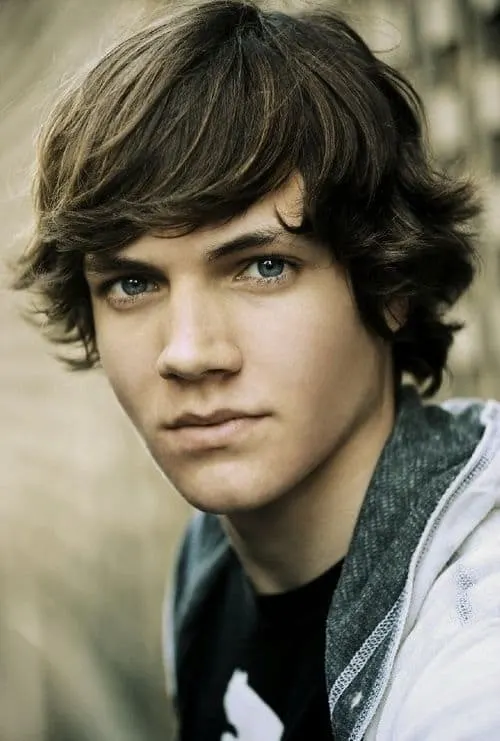 Got medium hair length and not sure what to do with it? Then urban shag haircut for guys is a good idea. Instead of emphasizing locks and curls, all you need to do is to lift up the bangs and pull them back. Remember, this style calls for a few loose strands so don't try to control it too much.
3. Street Style Shaggy with Undercut
Shaggy hair men are meant to match your street style outfit perfectly. All you need is to get a few high-quality styling products that will make sure your hair remains perfect throughout the day. Use your fingers and a comb to create the style you want, let a few strands roam free.
4. Shaggy Hair with Mullet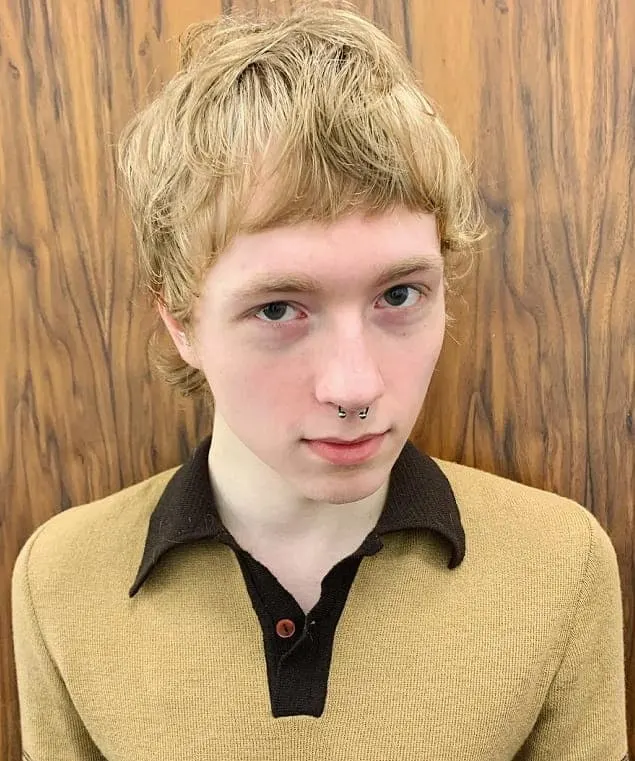 Shaggy doesn't necessarily mean your hair needs to be messy. If you're a fan of classy and sophisticated styles, this is the one. Add a new dimension to your look with mullet style.
5. Ash Blonde Shaggy Hair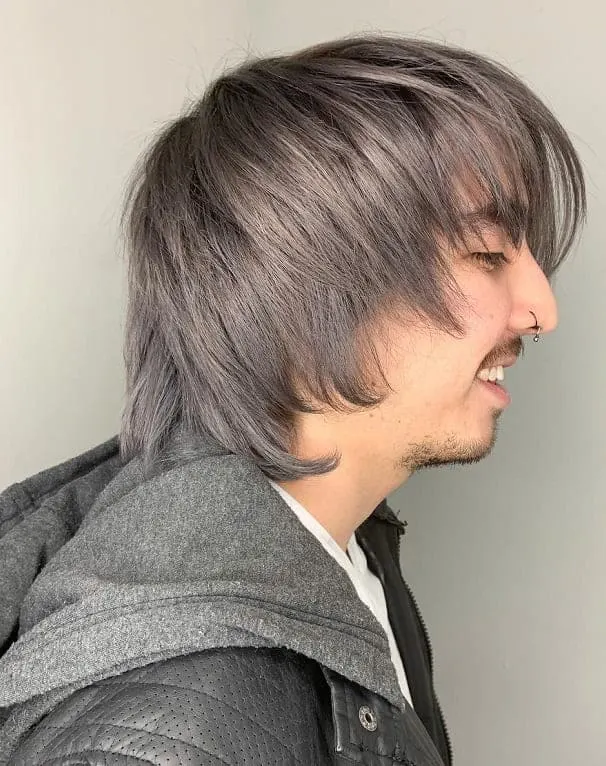 Shoulder-length ash blonde hair can look great when styled in a shaggy 'do for the men. It gives you a mature yet playful look.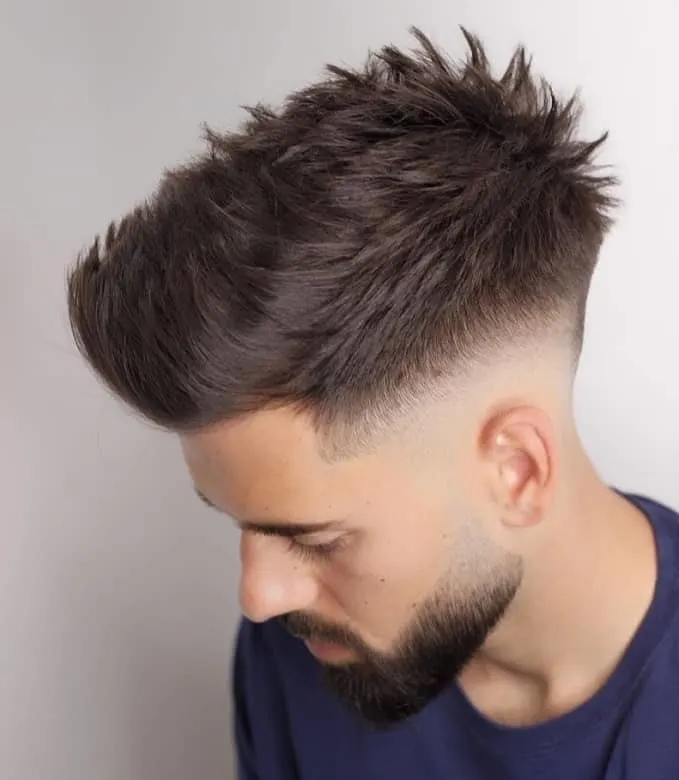 Both shaggy hair and disconnected hair belong to the group of the most popular men's styles. Now, you can combine them into a unique vibe that depicts creativity, freedom, and elegance all at once. Get disconnected fade cut with a lot of texture and make your hair shaggy using your fingers. Shagginess depicts layers and depth of your cut.
7. Wavy and Messy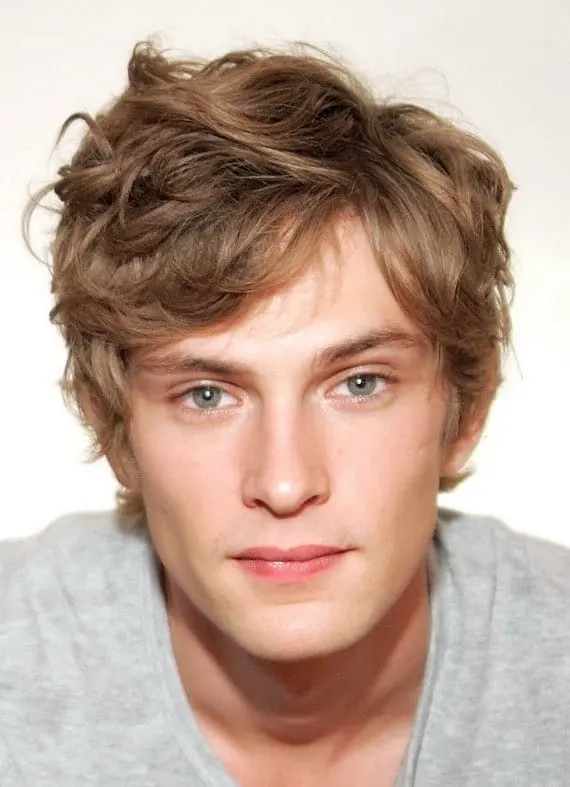 Messy or shaggy hair men are always look attractive, and you can jump on the bandwagon too. Instead of combing your medium-length locks, you can just use a little bit of gel or mousse to tousle hair create the bed head effect. Plus, your hair will get more volume instantly.
8. Dramatic Bangs and Beard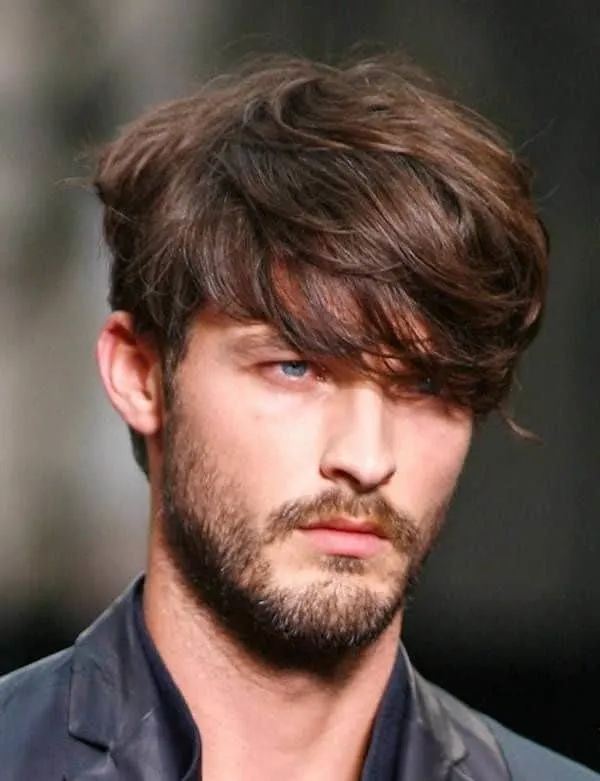 This shag hairstyle is the best proof that men can rock bangs perfectly. Create messy or shaggy 'do but to complete this dramatic look you also need a stubble beard which additionally frames your face. Mysterious, sexy, and manly are just some of many vibes you ooze with this look.
9. Shaggy Bangs
A great way to rock men's shag hairstyles is to put an emphasis on your bangs that are gently covering your forehead. Not only does this style accentuate your eyes, but it also has a youthful impact and makes your jawline more prominent too as it adds more structure to your face.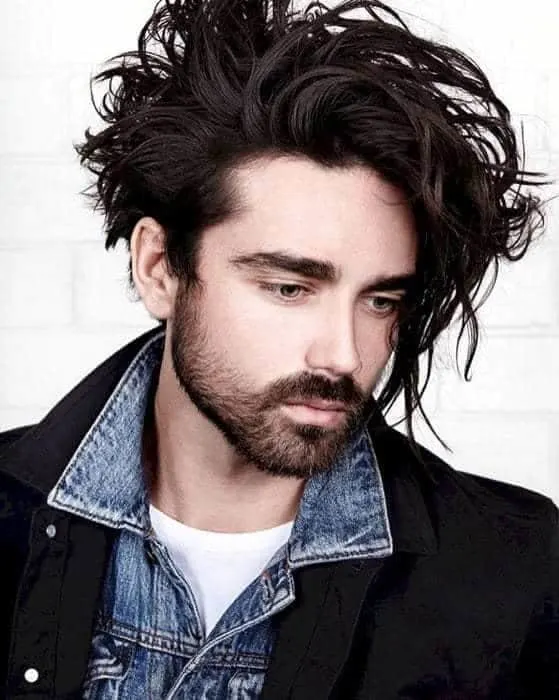 Men with thick wavy hair may want to try sweeping it to one side in order to create the rock start shaggy hair men look. It's needless to mention hair looks even more voluminous this way.
11. Medium Curly Shag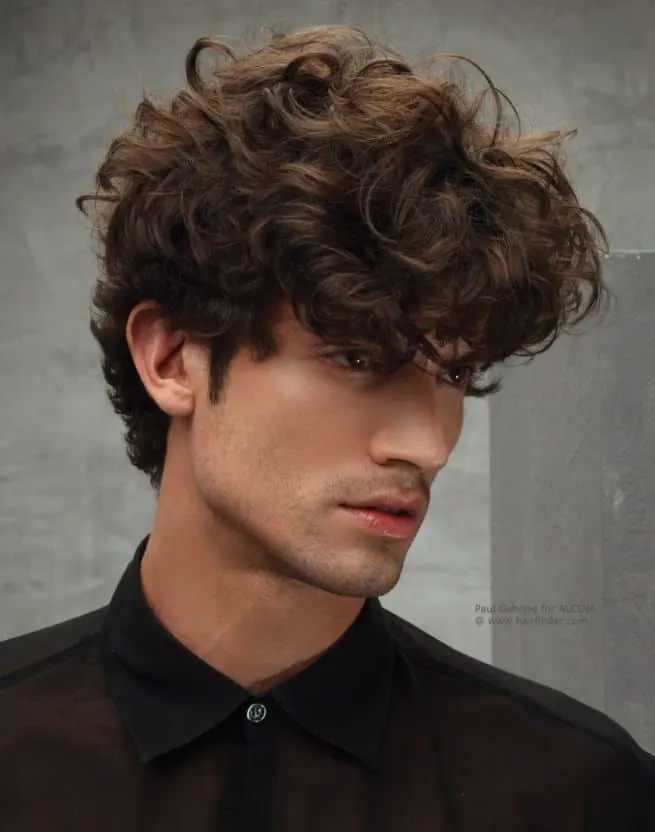 This particular shaggy hairdo is ideal for men with curly mid-length hair and fringe. Create a dramatic look by adding more volume to your hair so that your curls are free and well-defined. Men who don't want to cut their hair just yet, but are aware it's not super short will probably love this style.
12. Shaggy Quiff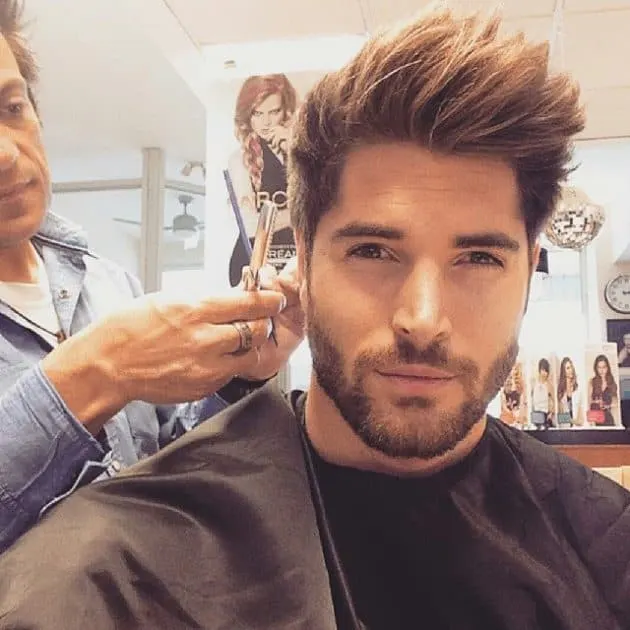 Men's shaggy hairstyles don't have to revolve around bangs and curls only. You can achieve shaggy vibe by styling your hair up to show off a textured and layered look. To achieve this effect, you need a good comb, brush, gel, and other products and a lot of experimenting to do before you achieve the ideal look.
13. Short and Shaggy
Men with short hair often think they can't achieve a shag look, but that isn't correct. As mentioned above, the greatest advantage of shagginess is its versatility to adapt to different hair lengths. Use your fingers to achieve this messy look that appears sexy without even trying.
14. Hollywood look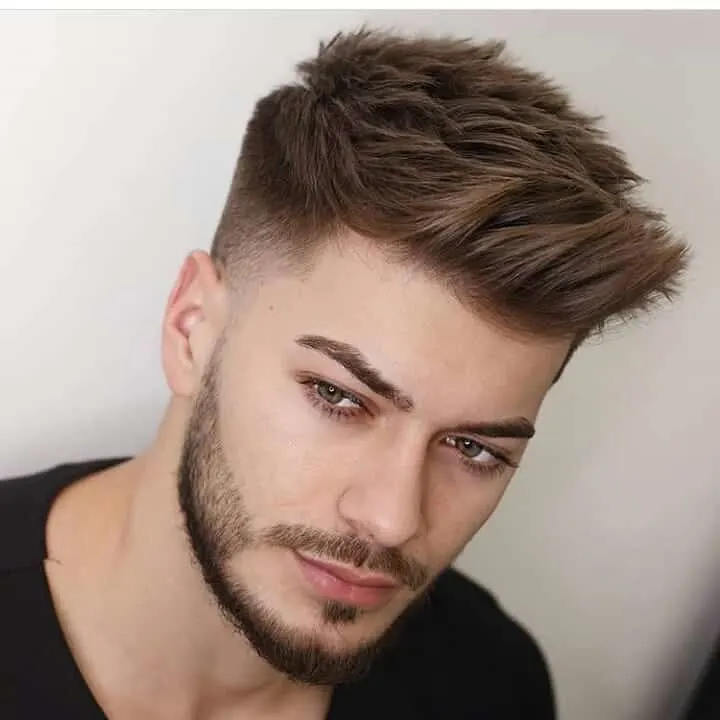 Let's be honest; every guy wants to look like a Hollywood movie star, and now you can make it happen. This subtle shaggy style for men has texture, strength, and volume. Men with shorter undercut hair may find this particular style ideal.
Channel your inner businessman or entrepreneur through this men's shaggy haircut that also happens to be easy to achieve and maintain. Pull back your hair, style your hair to remain perfectly positioned throughout the day and that's it, your job is done.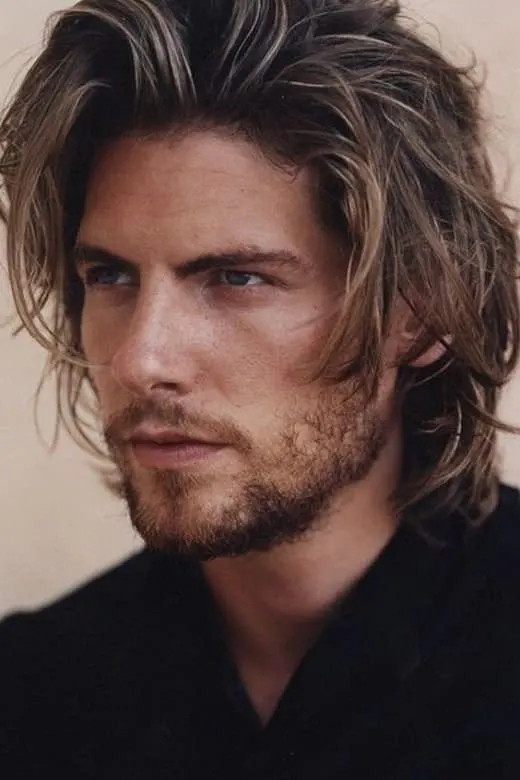 Women aren't the only ones who can rock hair highlights, and men can easily pull them off too. The role of highlights is to attract more attention to that specific part of your hair and to enhance its fullness. Amazing shaggy hair ideas for men.
Waves add volume and movement to your hair meaning they contribute to the natural shaggy hair look for guys. If you have curly hair, you may want to let it grow a bit in order to create a hairstyle that allows your curls to be bouncy and free.
You know, haircuts for shaggy hair men don't necessarily revolve around short styles only. If you have long hair, you can easily go for a shaggy look and the irresistible surfer beach hair vibe. Use fingers to tousle your hair a little bit in order to achieve the messy and carefree effect.
19. Just Woke Up Look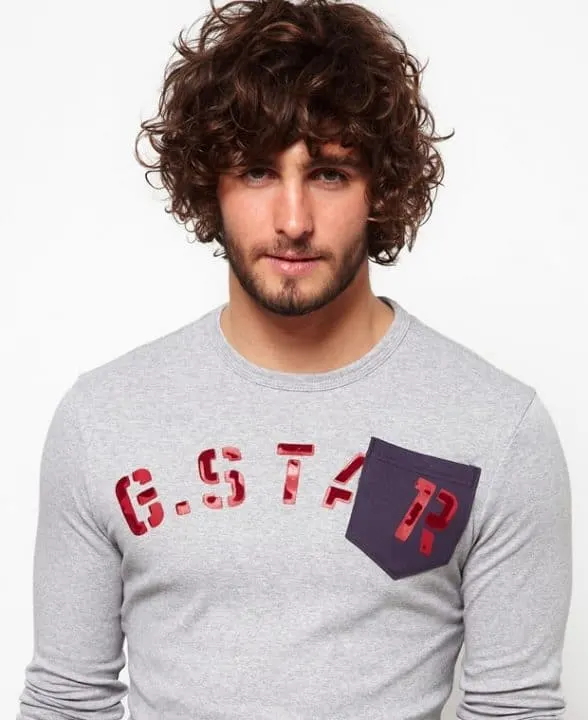 Medium hair length allows plenty of liberty when it comes to styling. One option is to wash your hair, take a blow dryer, and create a messy look that makes it seem like you had just woken up a few minutes ago. The carefree yet strong masculine look is abounded to impress every girl.
20. Simplicity in Shagginess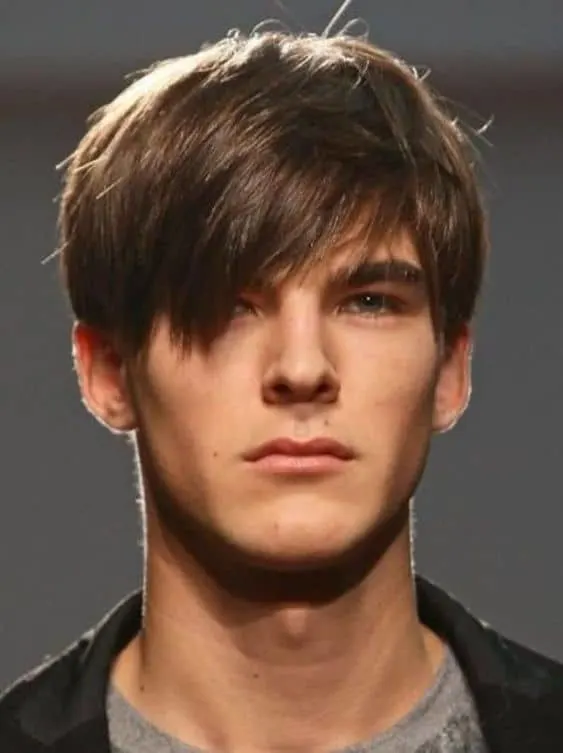 Shag hairstyles are all about practicality and simplicity. The goal is to appear that you didn't really work hard on your hair, but it still looks awesome.
Even if you don't have naturally curly or wavy hair, you can still achieve the shaggy hair men look. Gently tousle your hair a little bit, comb most of your bangs to one side and voila – your job is done.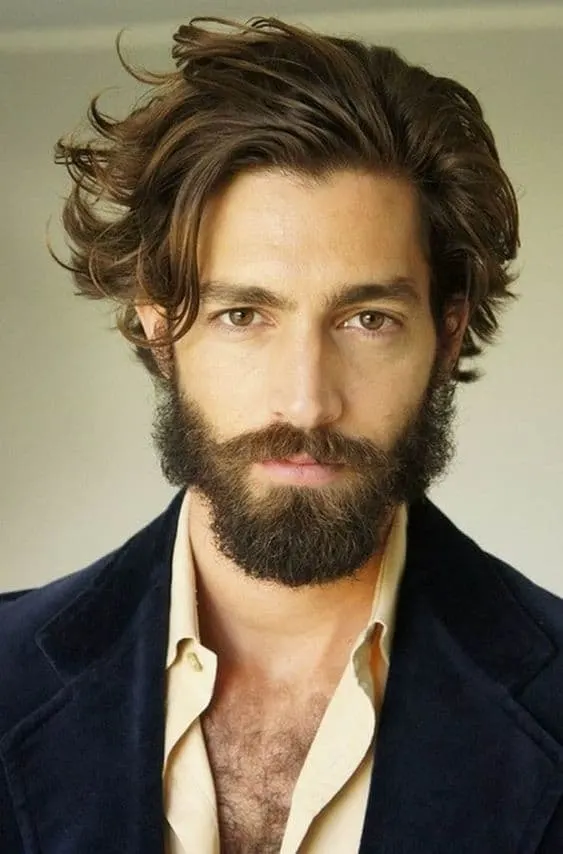 Somehow shaggy hair guys are the most noticeable when you complete it with a well-groomed beard. After all, beards are fashionable today, and we can't blame them – they're manly, stylish, and ooze confidence and power. Combine your manly beard with messy, bed head, shaggy hair. Results will be outstanding. Try it out.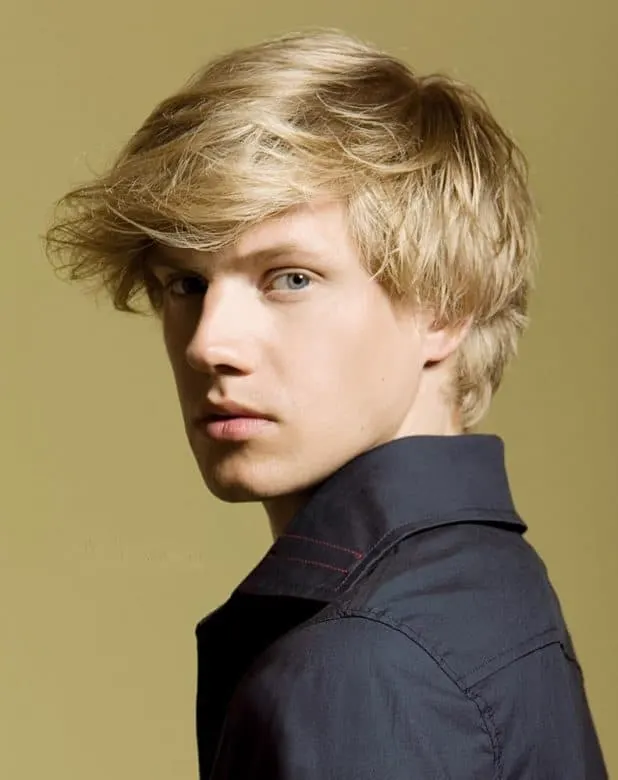 Not all men have thick hair that is easy to style. Men with fine hair often feel like they're out of options and assume their hair is dull and lifeless. Bring more life to your hair with this easy yet asymmetrical men's shaggy hairstyle and two-tone coloring that visually boosts volume. Hair is tousled gently to add more charm to your look.
23. Short Curls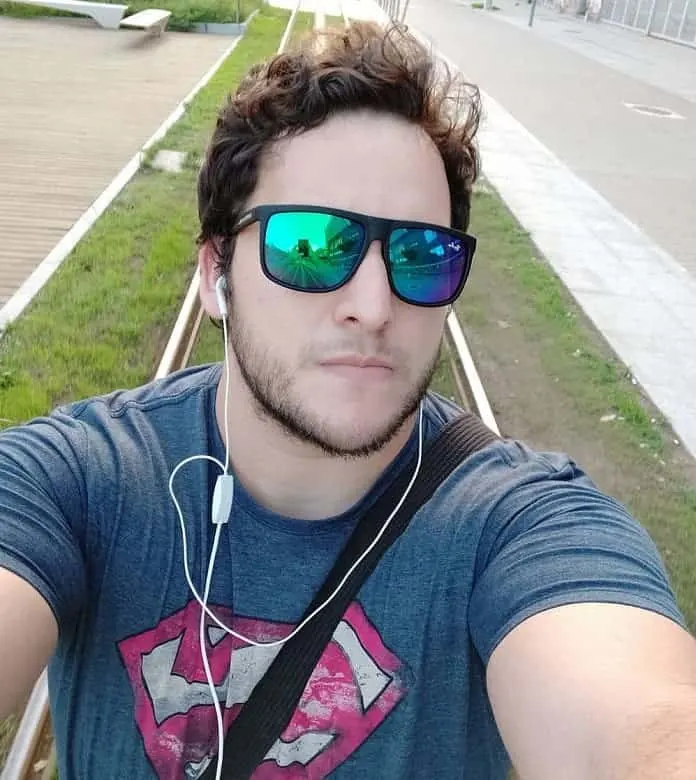 Men with curly hair often make a mistake by cutting it too short which only creates the boxy effect. Add layers to your cut in order to create a shaggy hair vibe for men without even trying.
24. Short and Curly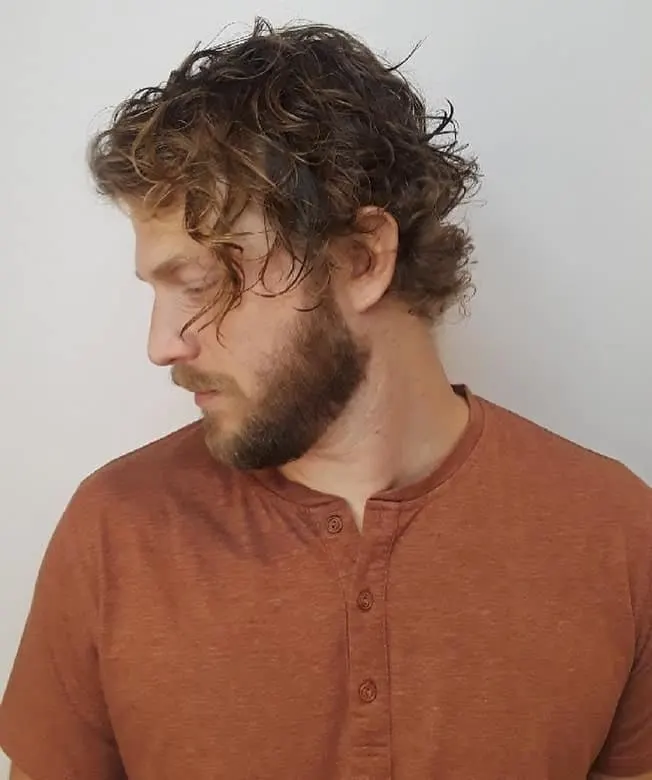 Men with curly hair often don't even realize how lucky they are to be able to wear a short, yet voluminous hairstyle. Emphasize your curls using mousse or styling gel to ensure they remain perfect throughout the day. Shaggy hairstyle for guys like this is an ultimate babe magnet.
The easiest way to get the perfect style for shaggy hair men is to comb your hair back and apply spray to set it. This style gives you a more sophisticated vibe.
26. Man Bun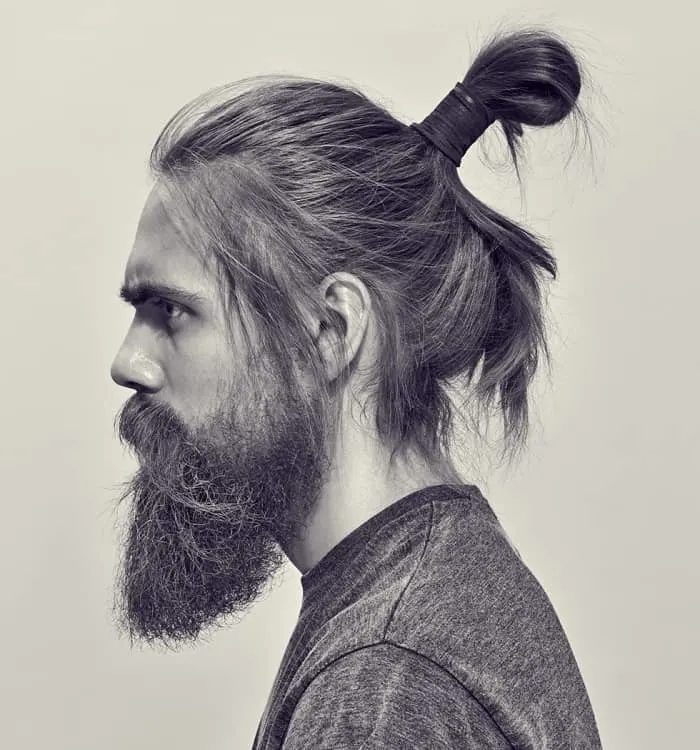 When you have long hair, you have a lot of styling opportunities. A shaggy hairstyle will magically suit you if needing more volume. Use a leather lace to sport a Japanese inspired bun.
27. Shaggy Haircut with Platinum Blonde Highlights
Giving your shaggy hairstyle a particular glow has never been easier. Get a messy comb-over and style some platinum blonde highlights, especially if you want more texture.
28. Rockstar Haircut
If you love looking like an 80's rockstar, this shaggy hairstyle is certainly your best pick. Layer your hair, style bangs and you will truly highlight your waves. Use just a little bit of foam or hair gel to make your hairstyle last the whole day.
29. Half Up Half Down Hairstyle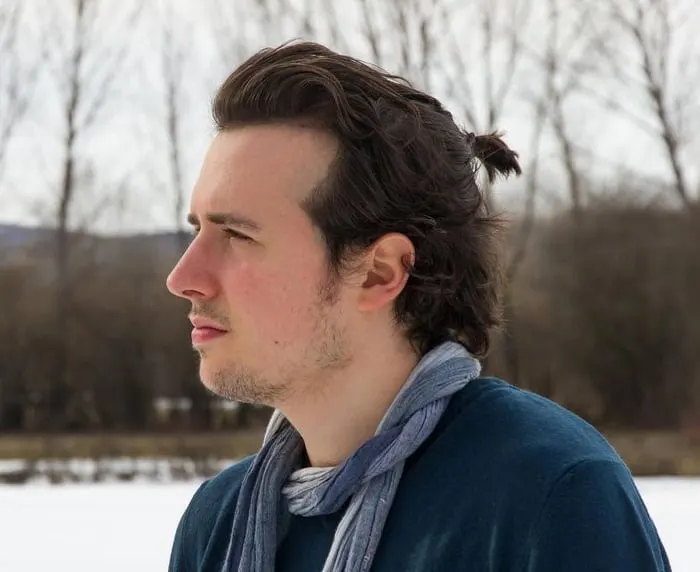 Half up half down hairstyles are also highly appreciated by men with medium and long hair. Section your tresses in two and go for a mini ponytail for the top part.
30. Messy Hairstyle
Shaggy mop haircuts are certainly among the best options for men in 2023. This year, careless hairstyles that look messy and with less styling are trendy and suitable for all sorts of occasions.
If you've wanted to learn more about shaggy hair men you probably got impressed by a wide range of hairstyles seen above. Choose the one you like the most, see your hairstylist, and get the haircut of your dreams. Don't wait, get sexy hair today.