2. The Modern but Fancy Look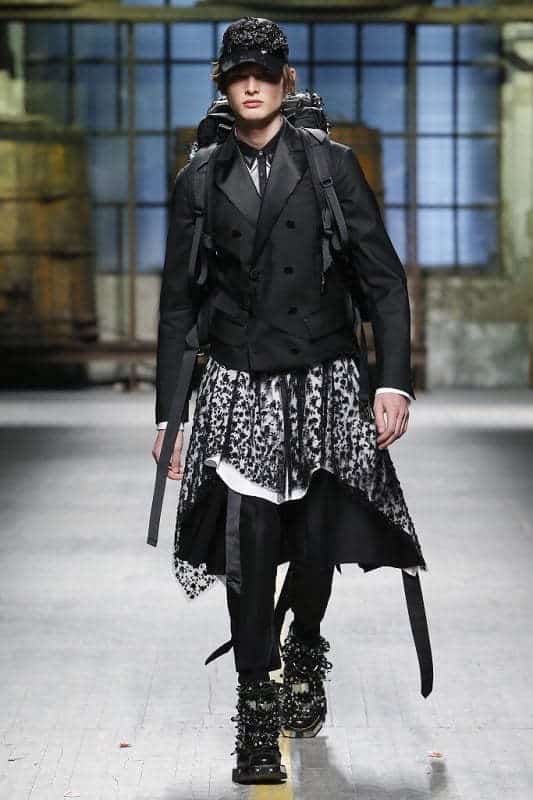 This grunge fashion outfit for men is a loud and obvious statement. It brings with it both grunge and industrial styles. The plain clothing contrasts with patterns and designs. But the boldness is toned down suitably by the dark colors.
Ideal for: Narrow builts and tall height
How to wear: A jacket word on a plain collared t-shirt, over black trousers, and features a men's skirt. This one is patterned, which gives a nice contrast to the eye. The snapback and thick combat boots add to the grunge look.