There are numerous Nigerian hairstyles for natural hair that women wear. Their natural hair is versatile, it can be styled in many ways. It all depends on the look they are going for or what they feel to style their hair like for that current day. In order for them to achieve these hairstyles, they have to use the correct products to ensure that their hair is moisturized for as long as the style is intended to last.
Best Natural Hairstyles for Nigerian women
Nigerian women love to style their hair in various creative ways including. So, here are the top 10 Nigerian natural hairstyles:
1. Roll Pin and Tuck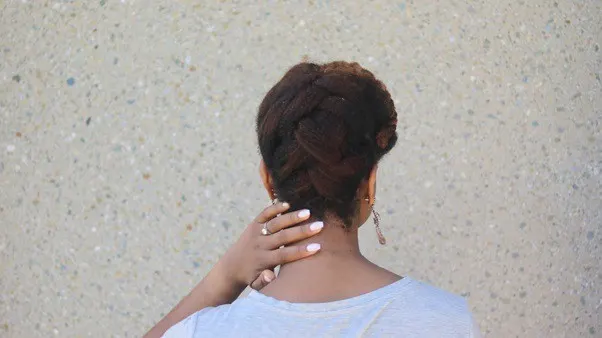 The roll pin and tuck is a classy style. It has been around since the late 60s and still seems to come around in the 21st century occasionally. It is an oldie but a goodie. In order to achieve this hairstyle your natural hair will be rolled into a pin, then the ends or any flyaways will be tucked away with a bobby pin. The style may be hard to achieve, especially if it is your first time doing it.
2. Crochet Braids
Next, is crochet braids. This is more of a protective style because it keeps your natural hair protected under the synthetic hair. In order to achieve this, look your natural hair would have to be cornrowed down to your head. Then, the crochet braids/twists are looped into your cornrows. It doesn't take long to do once you have mastered the looping technique. A lot of Nigerians love it because it allows them to change up their look easily.
Nigerian Weavon Hairstyles That'll Make You Look Magical
3. Wash and Go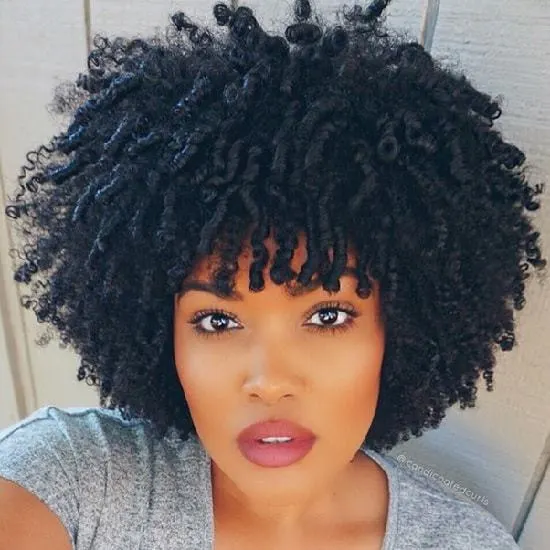 This may be some favorite Nigerians natural hairstyle for women. A wash and go is a hairstyle where you are supposed to wash your hair and go. However, it isn't that simple. It involved washing your hair then defining it with tons of gels to maintain the definition of your natural curls. Using this hairstyle, you can showcase your natural curls to everyone where all eyes will be on you. Lastly, you can manipulate the way your wash and go fails so that your look is not affected.
4. Mini Twists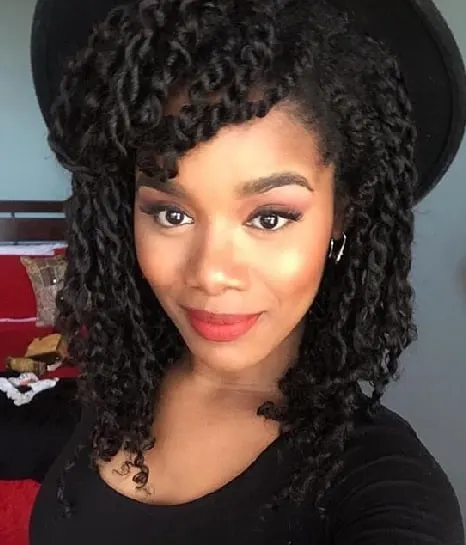 A very simple protective style that is great for any occasion. This hairstyle can be done by any Nigerian girl if they know how to twist their hair. The would do mini twists across the surface area of their head. This reduces the manipulation of their natural hair since it is already styled for the upcoming 4 to 6 weeks. Ensure that your hair is properly moisture for 4 to 6 weeks.
5. Frohawk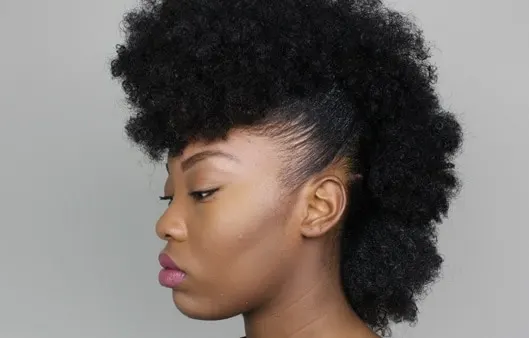 A frohawk is the natural hair's definition of a mohawk. Instead of having their sides shaved, they will pin their hair to the mohawk position using a bobby pin. This hairstyle is great for family events, festivals, and many more. Lastly, it keeps their hair out of their face, and their hands out of their hair because it is tucked away.
6. Three Strand Twist Out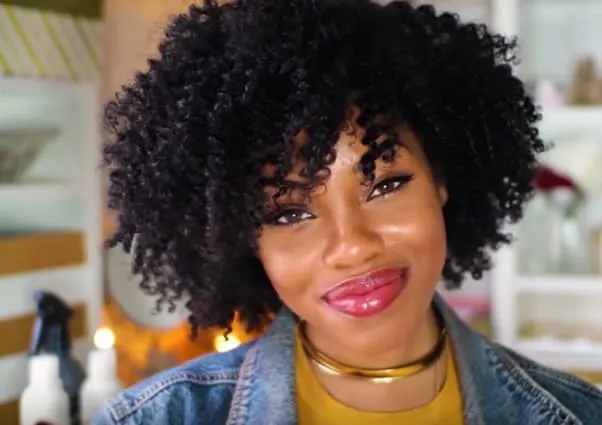 It is very similar to the two-strand twist out. The only difference is that each section is twisted using 3 mini sections like a braid. However, the hair is not plaited, it is twisted. The style is hard to achieve because naturally we were taught to braid rather than twist. Three Strand twist out can be styled to frame your face. If you own a round shaped face, try these hairstyles.
7. Afro
Wearing your afro as a Nigerian woman is very empowering. You are empowering every other natural hair of Nigerian to love their afro unconditionally. As well as, encouraging them to wear it out.
8. Two Strand Twistout
Very similar to a three strand twist out, however instead of 3 sections, you use two sections to style your twists. For a more defined look, you would have to do rope strand two twists. Two strand twists outs are perfect for every occasion such as work, party. In addition, this hairstyle for Nigerian women lasts very long if styled properly.
Striking Attachment Hairstyles for Nigerian Women
9. Simple Nigerian Bun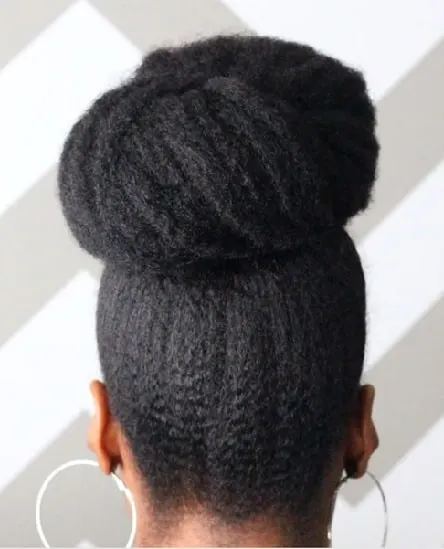 A go-to natural hairstyle that I am sure any Nigerian girl has worn on many occasions. They could have worn it for work, party, family events or even when they are having a really bad hair day. In order to achieve a bun, you would bring all of your hair to the top of your head into a ponytail. Then form the ends in the ponytail into a bun and tuck the ends with bobby pins.
Nigerian Ghana Weaving Hairstyles
10. Cool Braids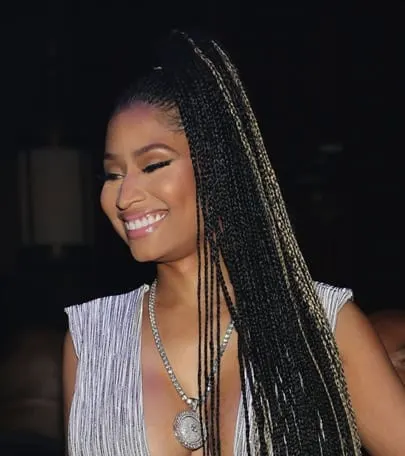 Braiding is another protective styling technique that Nigerians do. In order to do braids, you would plait the synthetic hair with your natural hair. The synthetic hair will act as a shield to your hair so that it protects it from mechanical or environmental damage that it could have counted if it was out. The braids should last 4 to 6 weeks depending on how you care for it. Lastly, you will have a new look for however long you decide to wear it.
These are our favorite Nigerian natural hairstyles for women to rock for your next event, whether it be work, a party, family reunion. It ranges from protective styles to rocking your natural hair.