These days, hairstyles for older Black men are full of personality. You genuinely have your pick of handsome, modern options – from fades to afros, braids, twists, and hard parts.
Whether you prefer short cuts that show off your gray, or fuller styles with lots of shape and texture, you'll find inspiring hairstyle photos that will make you look years younger and incredibly suave.
Take a look at some of the dashing hairstyles of African-American older men that will honor your maturity while reflecting your dynamic spirit.
Older Black Men's Coolest Hairstyles
These 22 hairstyles are the best of the best for older black men. Take comfort in knowing that choosing any one of these will have you staying on trend and dapper.
1. Short Gray Buzz Cut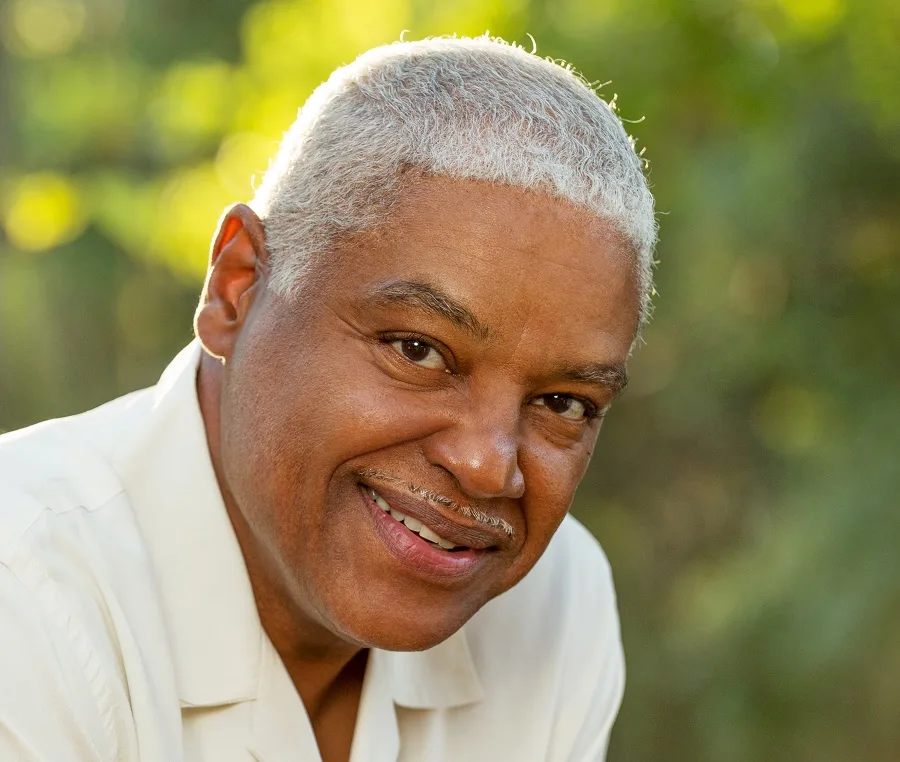 Are you an African-American senior citizen with thin gray hair? Do you want a truly low-maintenance haircut without going bald?
A super short haircut or one that you can comb flat is your best option for making grays look their best. Ask your stylist for a lineup to keep things sharp.
2. Curly Top Short Sides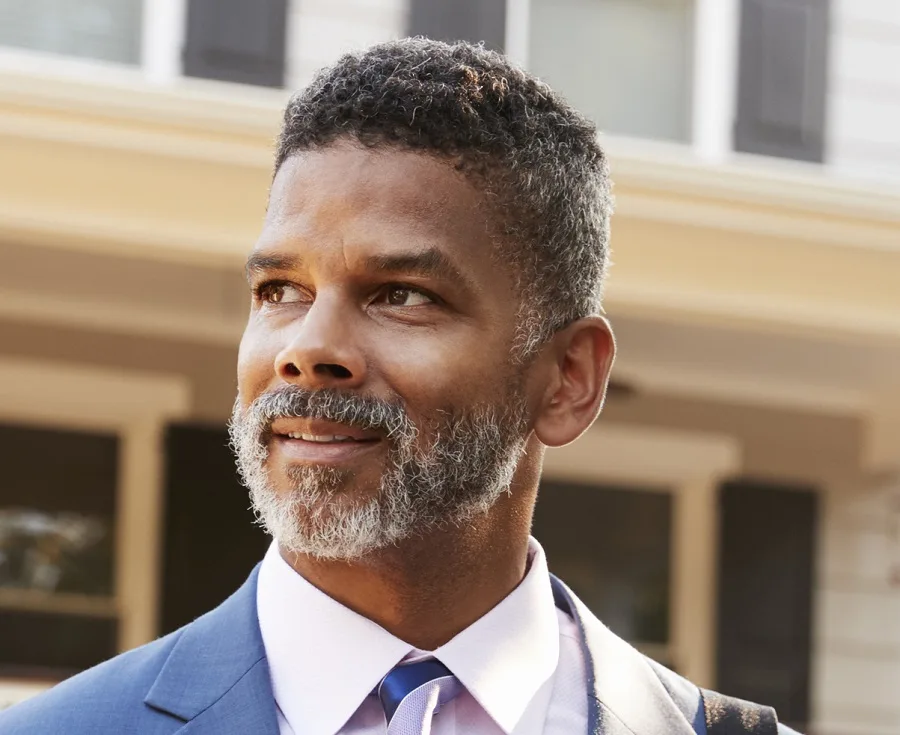 If you're still hitting the office every day, stay professional-looking with a long top, short sides hairstyle. It's great for showing off any natural texture you have; just work in a bit of curl creme to enhance shape.
3. Layered Dreadlocks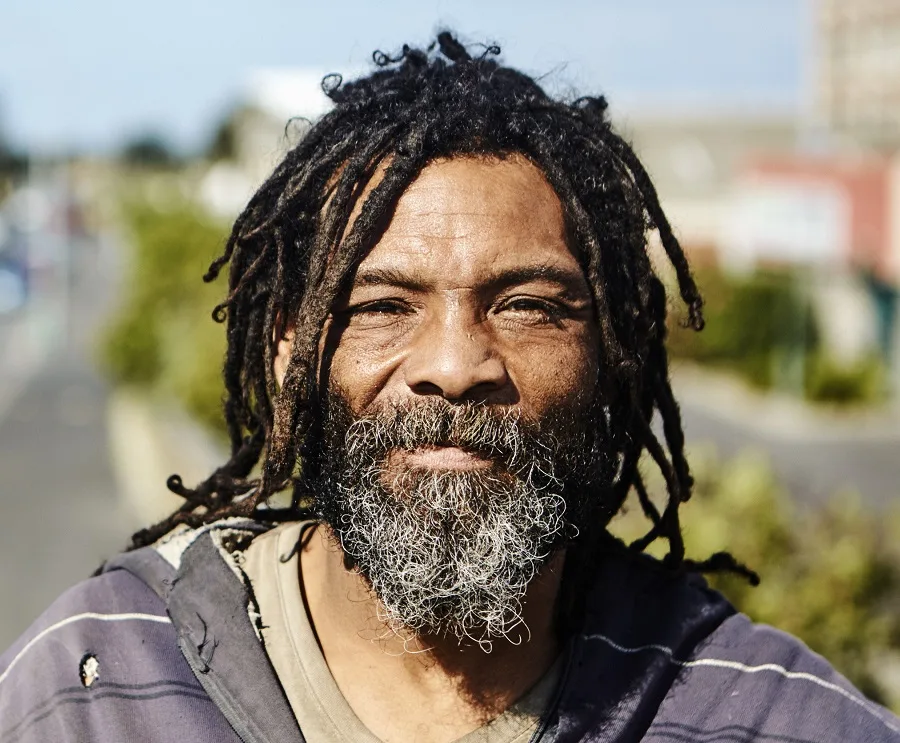 For a hip casual hairstyle, you can rock all the time, try layered dreadlocks. They look great with or without facial hair and can even be livened up with a bit of light brown coloring.
4. Salt and Pepper Afro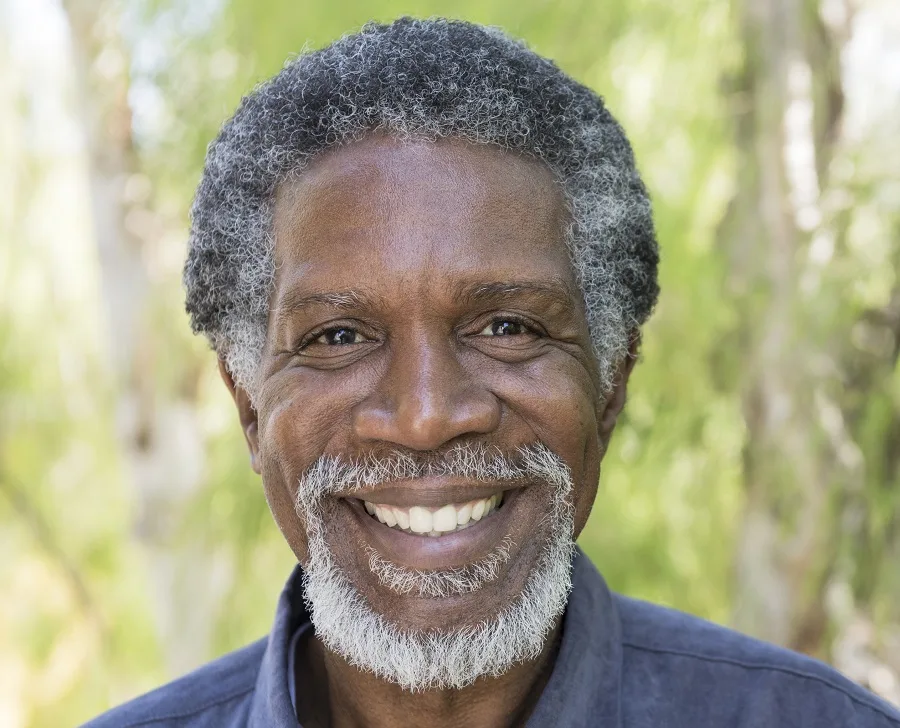 This rounded hairstyle for older Black men features short afro-textured hair with a smooth cut that helps cut up the dimension of an oval face.
The salt-and-pepper-colored hair is one length all around, which means you can do touch-ups at home.
5. Close Cut for Receding Hairline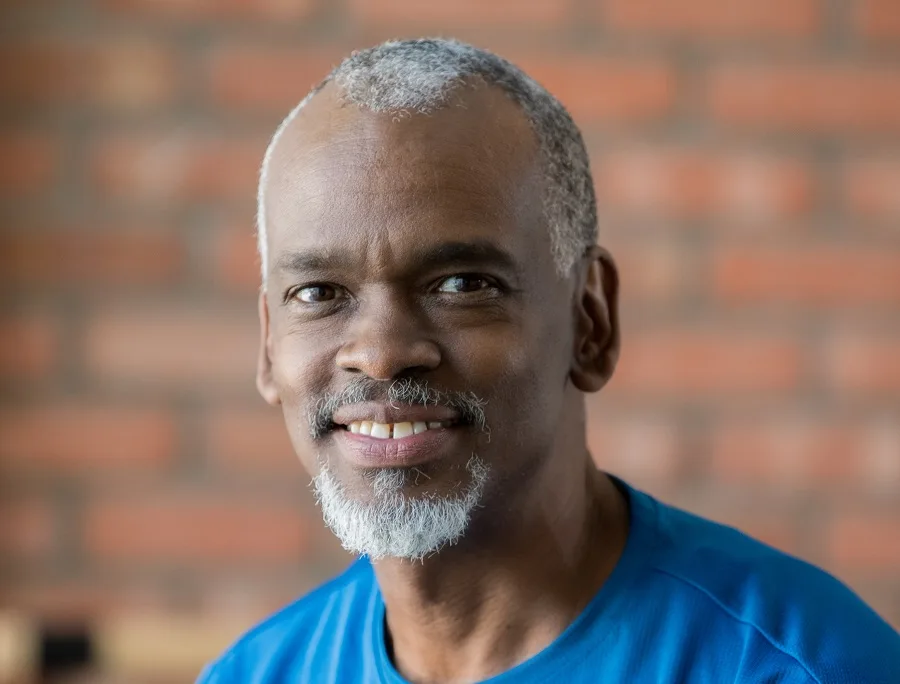 To hide a receding hairline or at least distract from it, opt for a buzz cut or another super short hairstyle that doesn't have varying lengths.
This will make the contrast between your forehead and hair length less noticeable.
6. Messy Gray Dreadlocks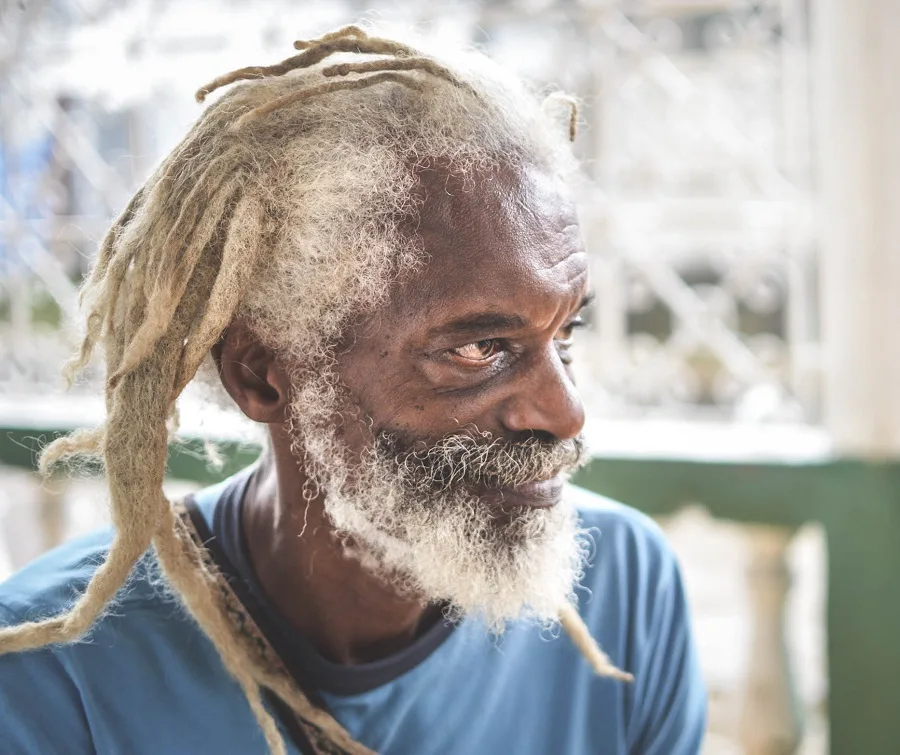 If you're open to trying a new hair color, consider dreadlocks and a bit of blonde. This shade will give you a casual, summery hairstyle and bring your messily styled locs to the center of attention.
7. Short and Curly
How handsome are these short natural curls for older Black men? Their youthfulness will make you feel like a young man again. This style is also a good option for men with a receding hairline.
8. White Hair for Black Men with Glasses
Is your hair turning completely white? Let it go that color fully to embrace your older age, but opt for a gentlemanly hairstyle to match, such as short soft curls with a minimal side part.
The dapper style is perfect for men who wear glasses on the regular.
9. Gray Curls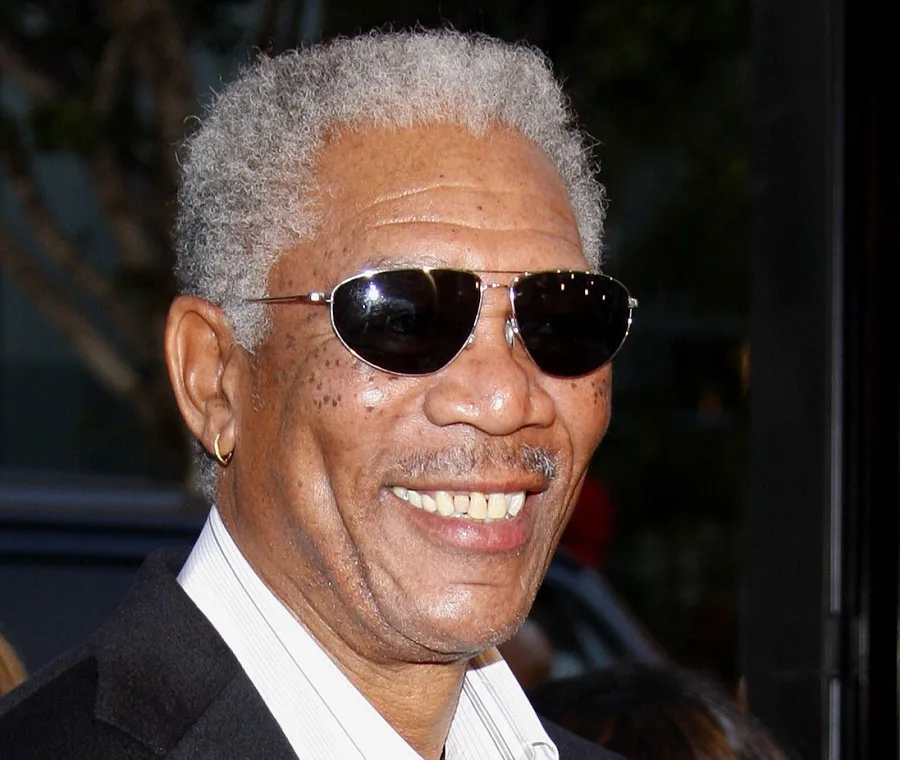 Morgan Freeman is one of the most popular old African-American curly-haired actors and he knows how to rock short hairstyles.
He simply maintained a short-length gray hair and paired it with formal attire and shades. Keep facial hair to a minimum, like Freeman does with his mustache.
10. Buzz Cut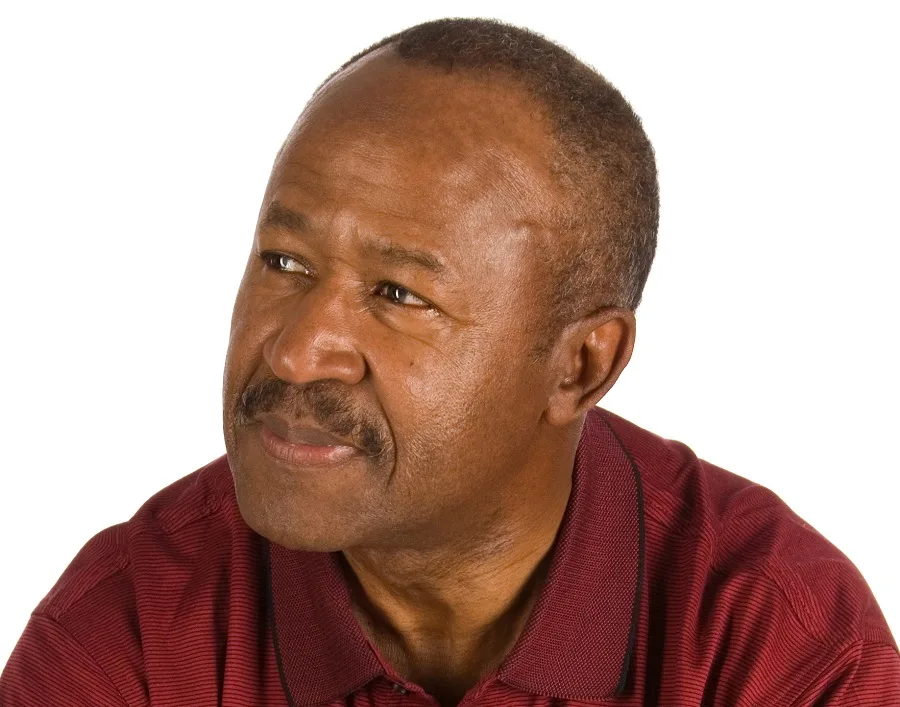 A buzz cut is as low maintenance as it gets, which is why Black men who want to be able to do at-home touch-ups will love this hairstyle. Bonus: it's yet another great option for men with a receding hairline.
11. Older Man's Undercut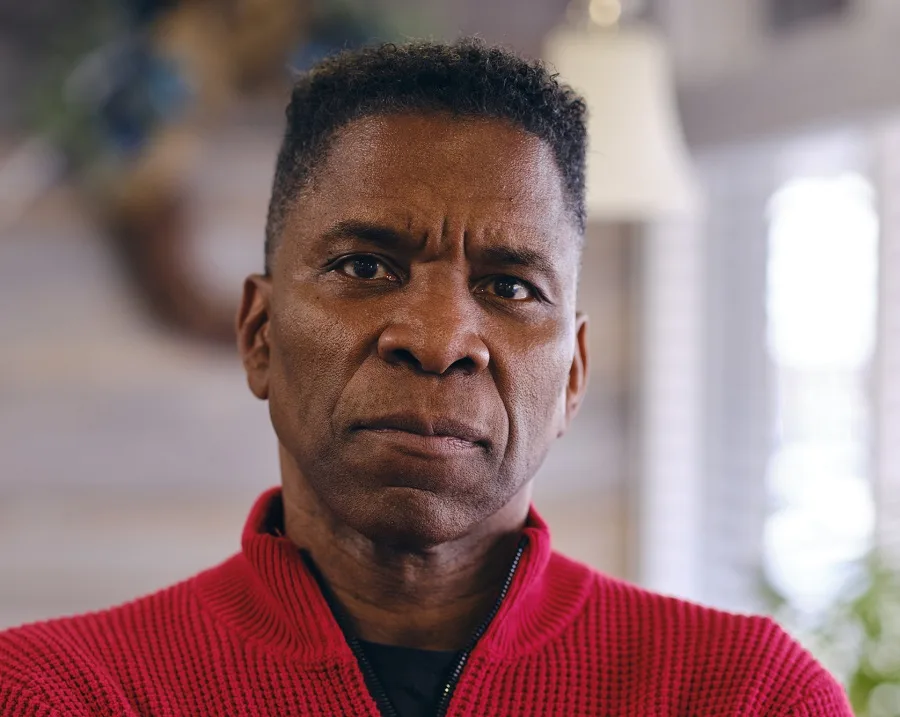 Undercut hairstyles are a popular hairstyle choice for Black men, including older men, and it's easy to see why.
Not only is it easily added to any look, like this short curly haircut, but it's a handy detail that helps to flatter the face.
12. Medium Afro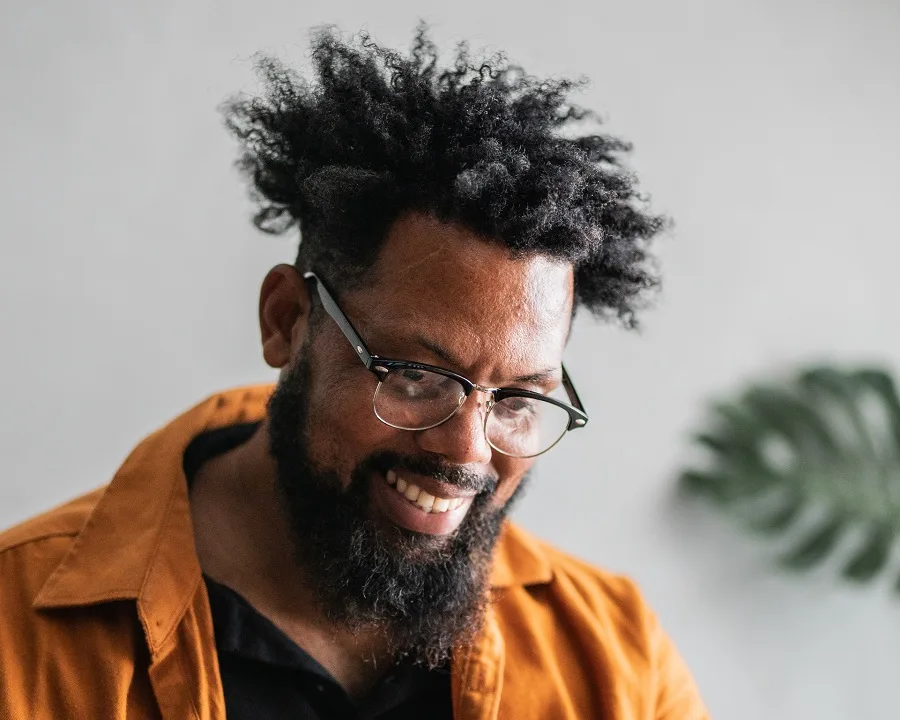 Are you rocking an afro hairdo these days? Tame it into medium-length sections and encourage it to flow freely. Add an undercut to accentuate the 'fro shape and provide sharp detail.
13. Short Top with Shaved Sides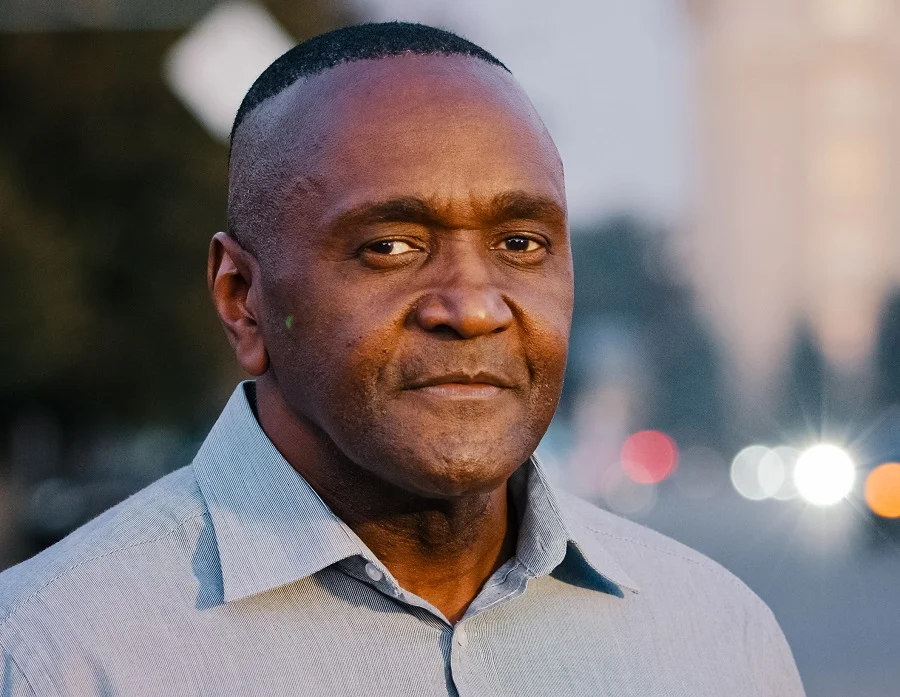 Instead of distracting from a round face shape, try opting for a haircut that outlines the roundness. This very short haircut is shaped with the help of a high bald fade and is certainly a unique choice.
14. Medium Length Locs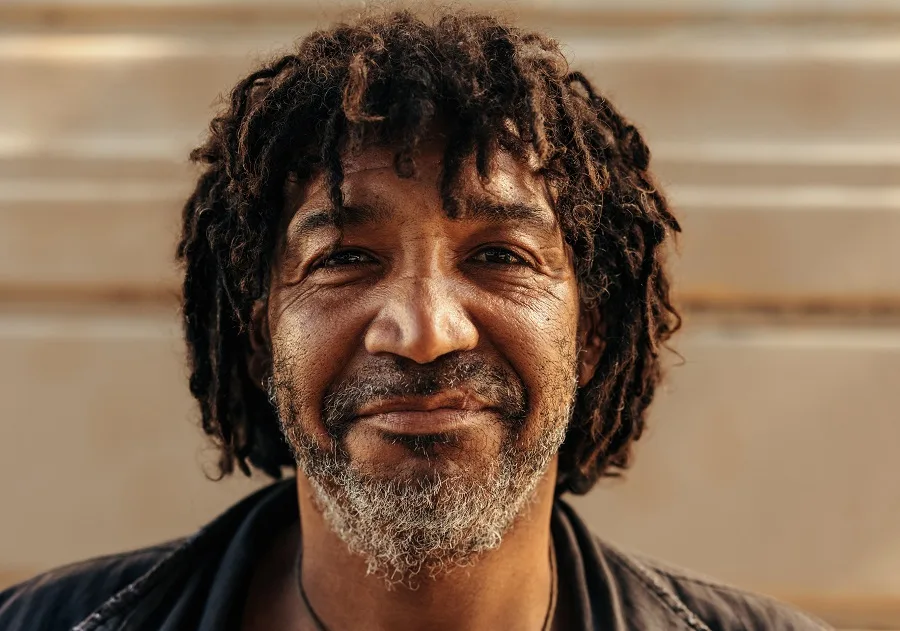 With a bit of blonde or caramel hair color in your natural black hair, your locs will be the talk of all your friends. We love the style of older Black men with a scruffy white beard.
15. Side Parted Medium 'Fro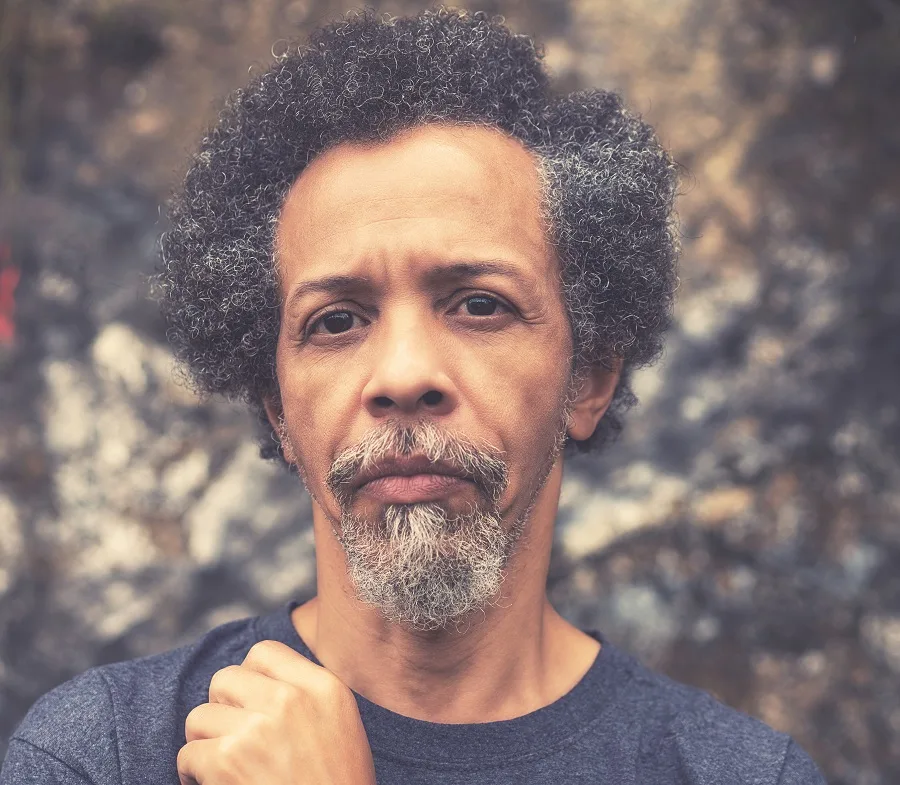 A side part is a great way to give your face dimension, as well as a cool hair detail. Try adding one to a medium-length afro hairstyle. For a slender face shape, the part will help to widen the face.
16. Balding Black Men Haircut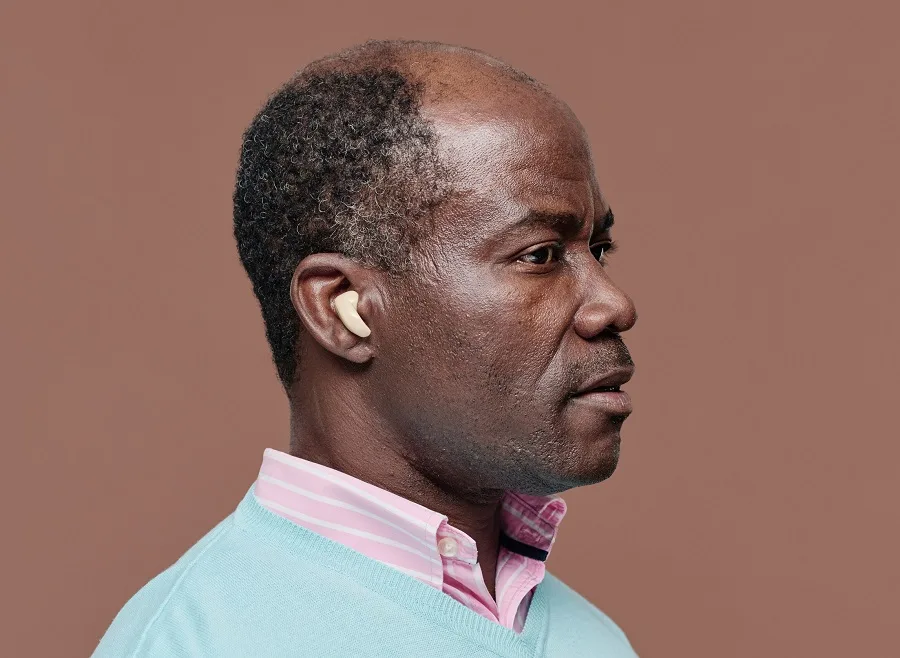 For older Black men aged over 60 with a balding head, do not shave your head completely. Instead, try this style which features hair mostly on the back part of the head.
There is a bit of scruff up front, which keeps the look soft and respectable looking.
17. Buzz Cut Fade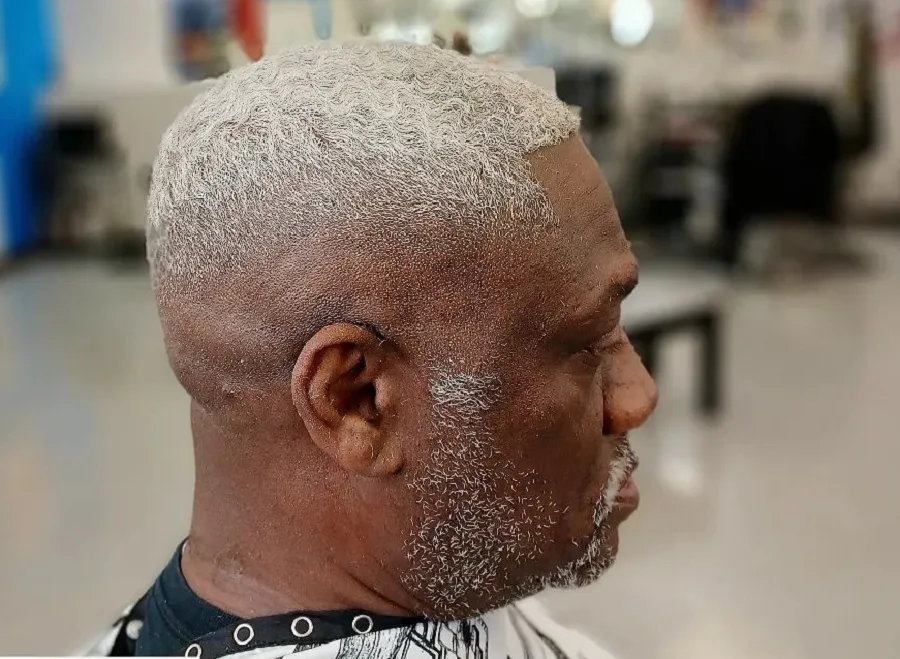 Between the barely-there finger waves, the fresh buzz cut, and the high fade, there's no need to add anything else unless you want a new hair color, like blonde, which contrasts nicely with dark skin.
18. Short Black Afro
Older Black men who would rather cover up any white or gray hairs they might be seeing have the option of dyeing their hair black.
This will help to spiff up a short afro hairstyle which is the same length all around.
19. Skin Fade
Are you an aged African-American man who is all about the details when it comes to your haircut? Then you'll love a skin fade haircut!
High contrast and definition pair with a hard part to make this sleek hairstyle one to covet with or without a full beard.
20. Afro Twists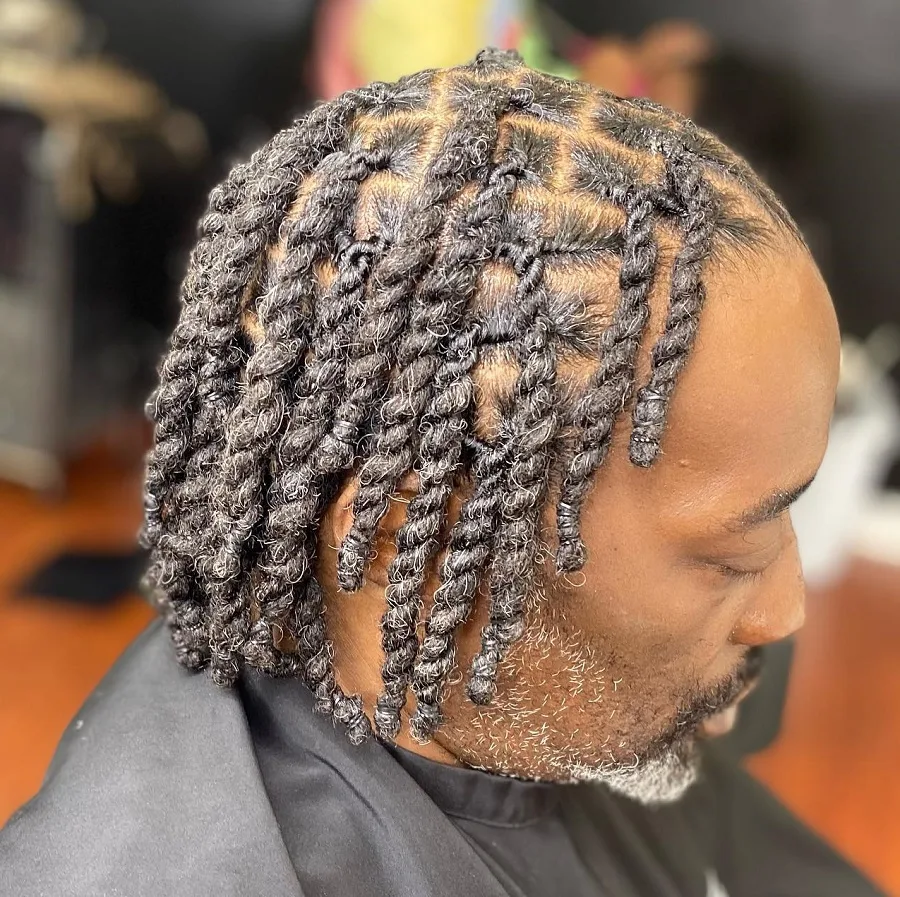 Traditional two-strand twists are a favorite for Black men. They're easy to style and maintain and work for any face shape and age. These short afro twists can be left all one length or layered to frame the face.
21. Braided Locs
Older Black men who want a hairstyle that lasts longer than just a few days should definitely try braided locs. Feel young and trendy for anywhere from 2-8 weeks depending on the length of your locs.
22. Curly Fade
Full full-textured body outlined with a fade makes for a handsome hairstyle. Older Black men with a full beard will love how their facial hair looks with the sharp, defined haircut.
It's clear that older Black men don't need to worry about finding a classy hairstyle at their age. With or without texture or long length, and with or without facial hair, there are many options to help you see yourself in a new, youthful light.