When you're a man over 60 with thin hair, the hairstyle options can seem pretty limited. And many men think that they need to go bald or shave their heads completely.
However, there are a number of stylish options that can help you look your best as you enter your golden years.
Top Hairstyles for Men Over 60 with Thin Hair
Whether you have a receding hairline or have developed a few patches on your head, choosing the best possible hairstyle for men with thin hair is very important. Check out the below options and pick the one you like!
1. Side Part + Comb Over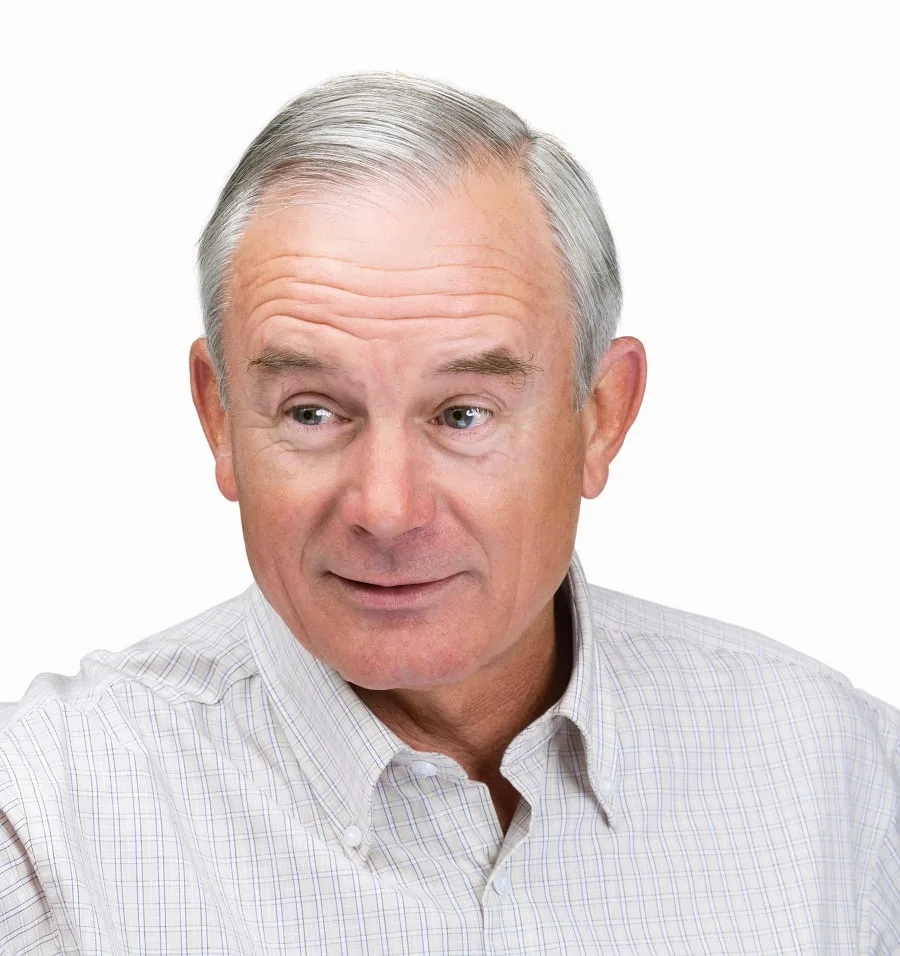 This grey hairstyle is great for over 60 men who want to keep their hair looking neat and tidy without spending extra time every day.
To achieve this look, simply comb your hair to the side and use a small amount of hair cream to hold it in place. This hairstyle is versatile and can be worn with various looks, from casual to formal.
2. Careless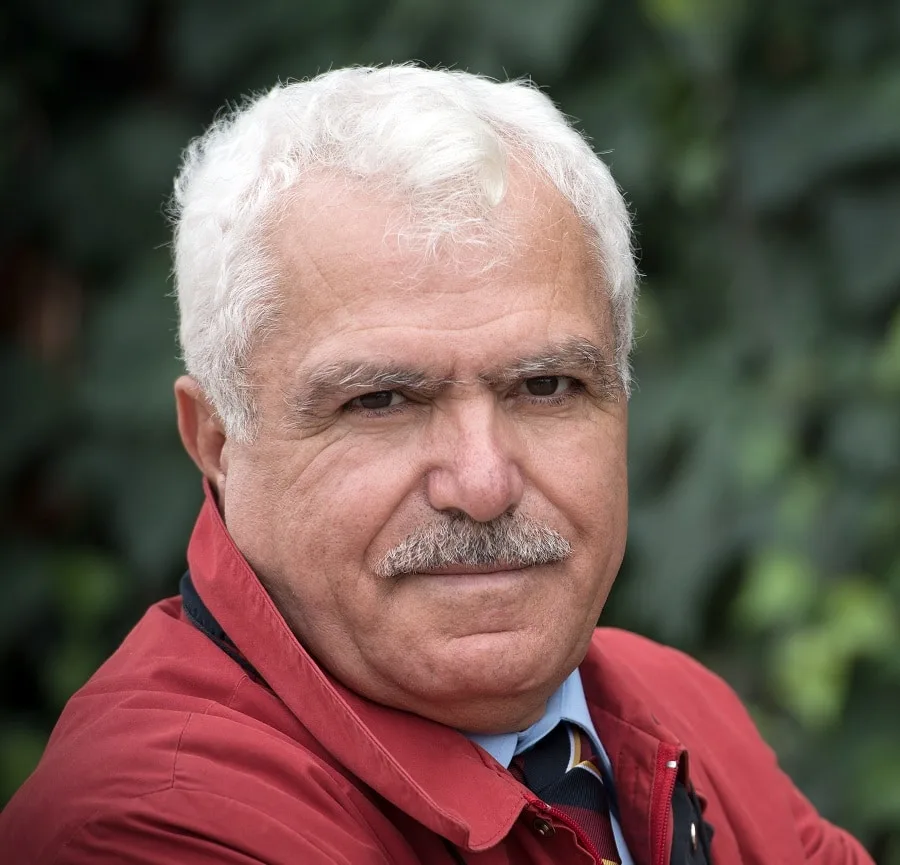 A careless short, natural thin hairstyle is a great option for men over 60 with a receding hairline. To style this look, simply scissor cut your hair and wash it using shampoo.
Allow the hair to air dry, or use a blow dryer on a low setting to achieve a careless look.
3. Brush Back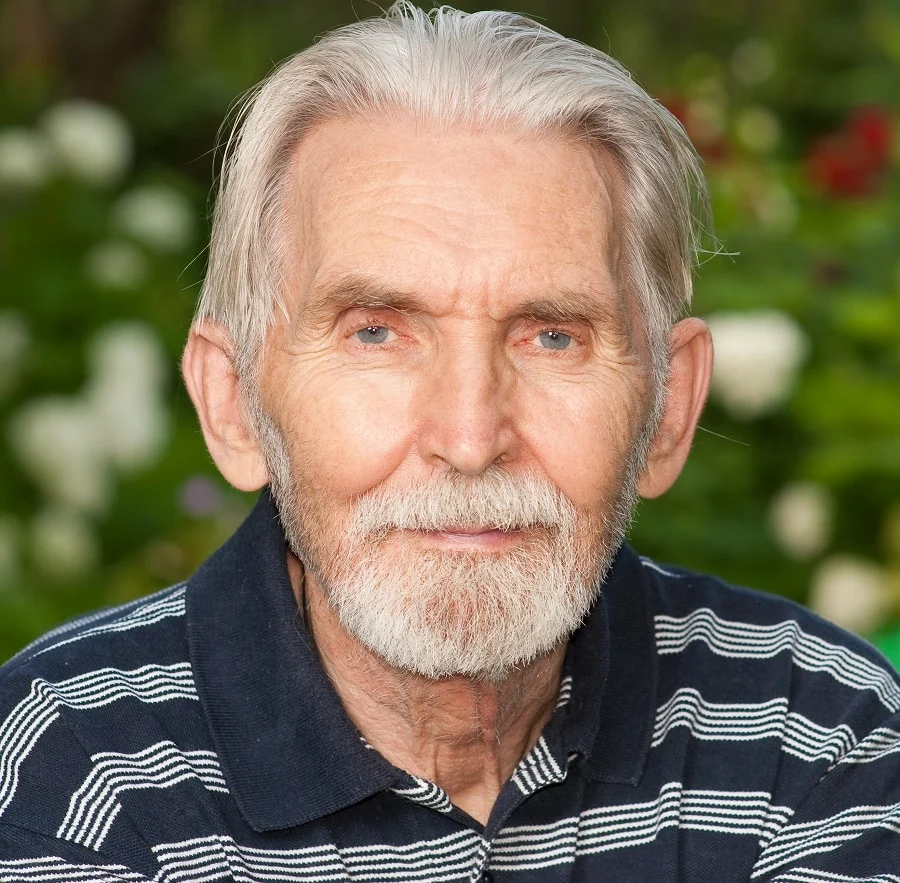 To style, start with clean, dry hair. Apply a small amount of pomade or gel to your hands and work it through your hair.
Use a brush or comb to smooth your hair back from your forehead. Finish by using a strong-hold hairspray to keep your hair in place.
4. Slick Back Ponytail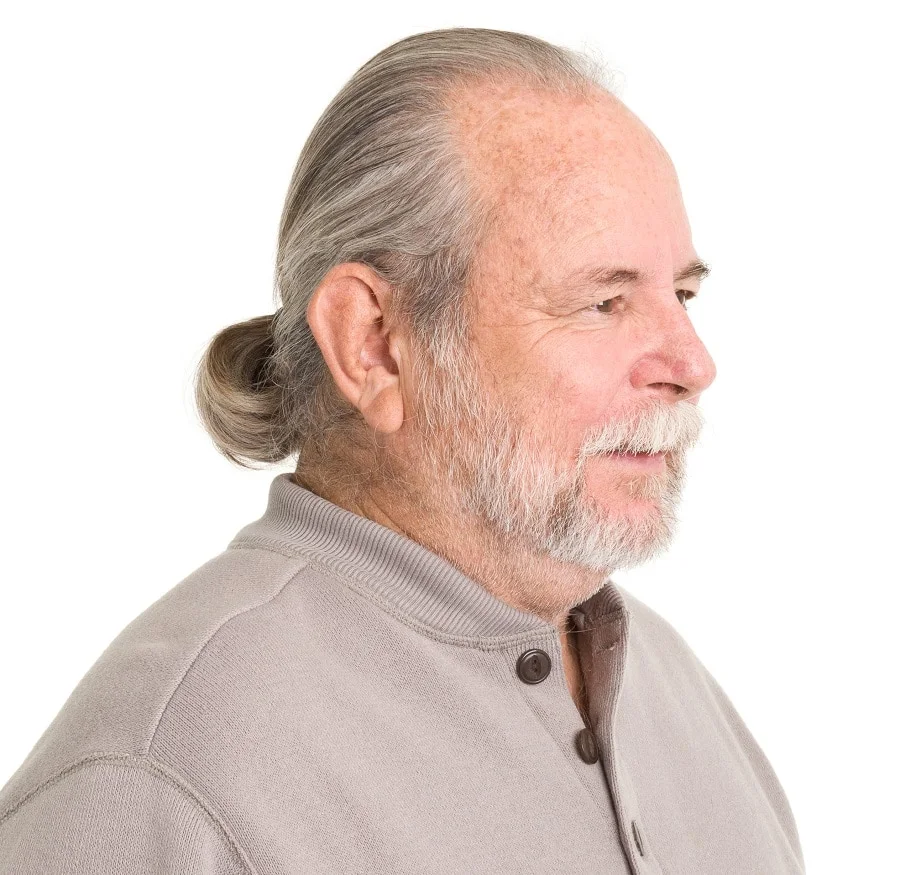 Try this manly ponytail if you have long, thin hair and want a funky look in your 60s. To get the look, simply comb your hair back and secure it with a ponytail holder.
For a more polished look, you can use a small amount of gel or pomade to tame any flyaway.
5. Thin Spike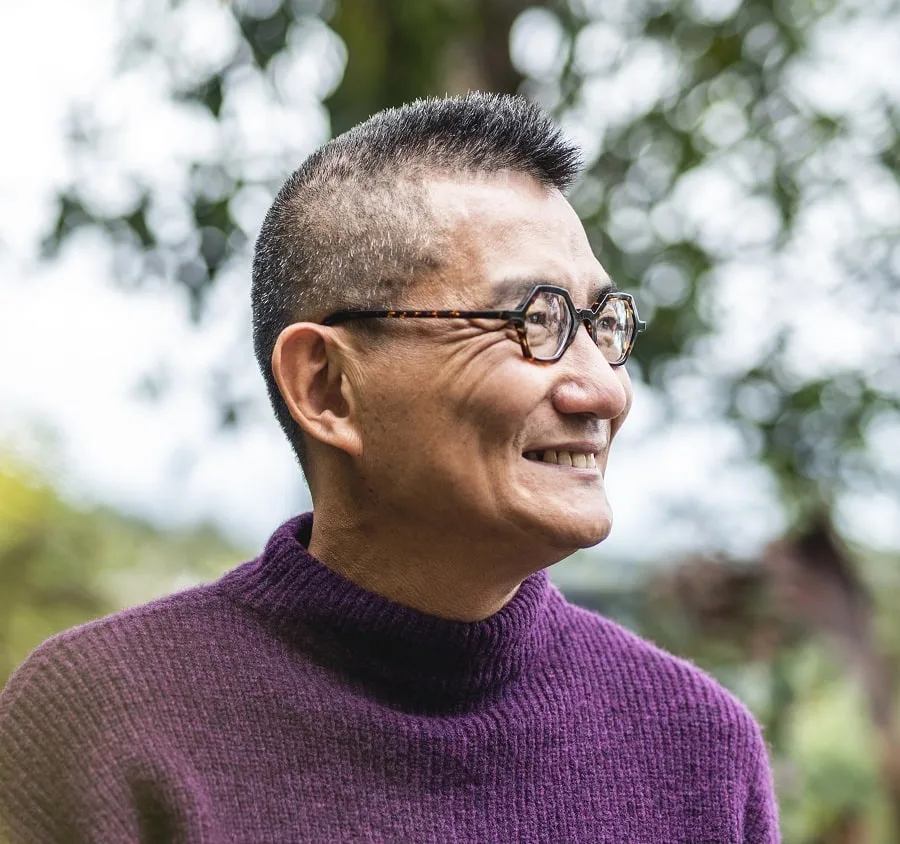 This hairstyle is perfect for older Asian men who want a modern look that is easy to care for. To achieve this look, use a clipper to buzz the sides and back of the head short while the top remains a bit longer than other parts of the head.
Apply some gel on the top of your head to have a spiky look.
6. Parted Bob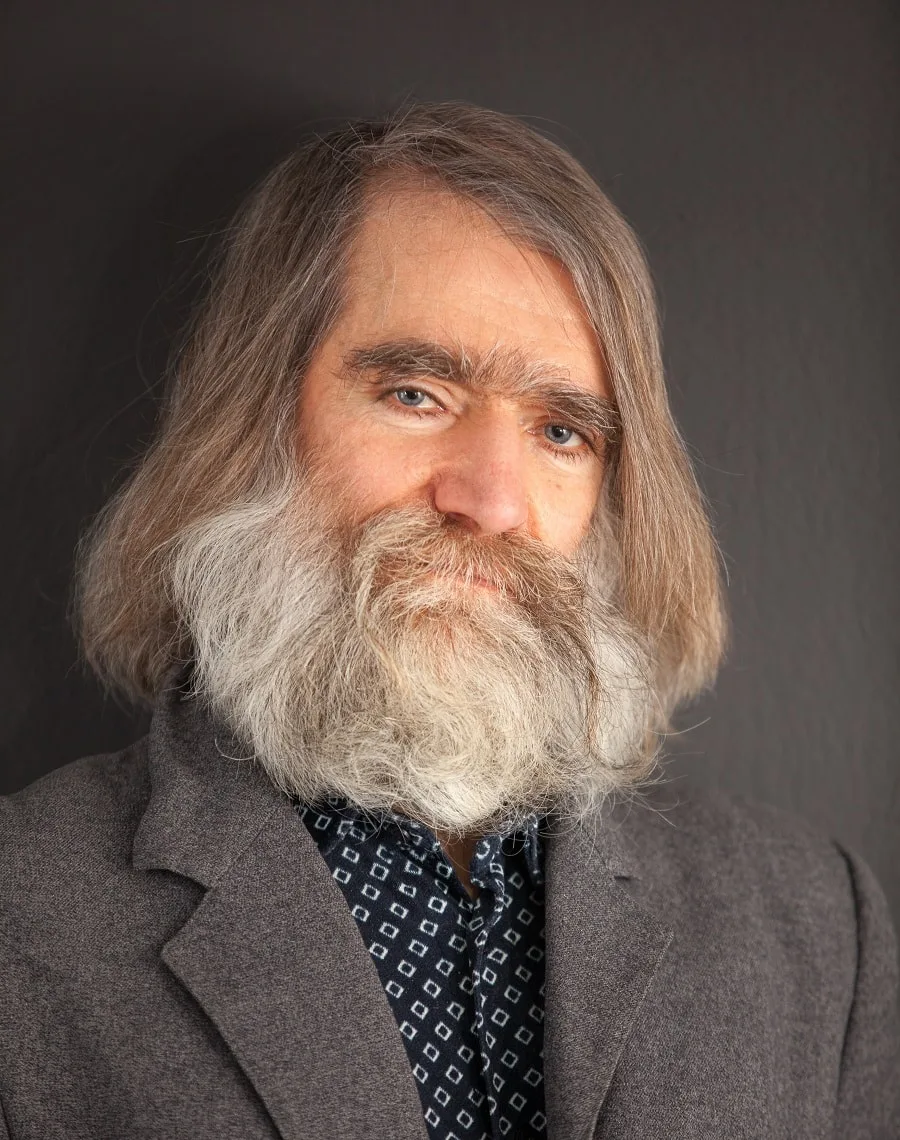 This hairstyle features a long beard with long hair up to the shoulder with a side part that is perfect for adding a touch of sophistication to your look.
The best part about this hairstyle is that it is easy to maintain and can be styled in a variety of ways.
7. Natural Thin Hair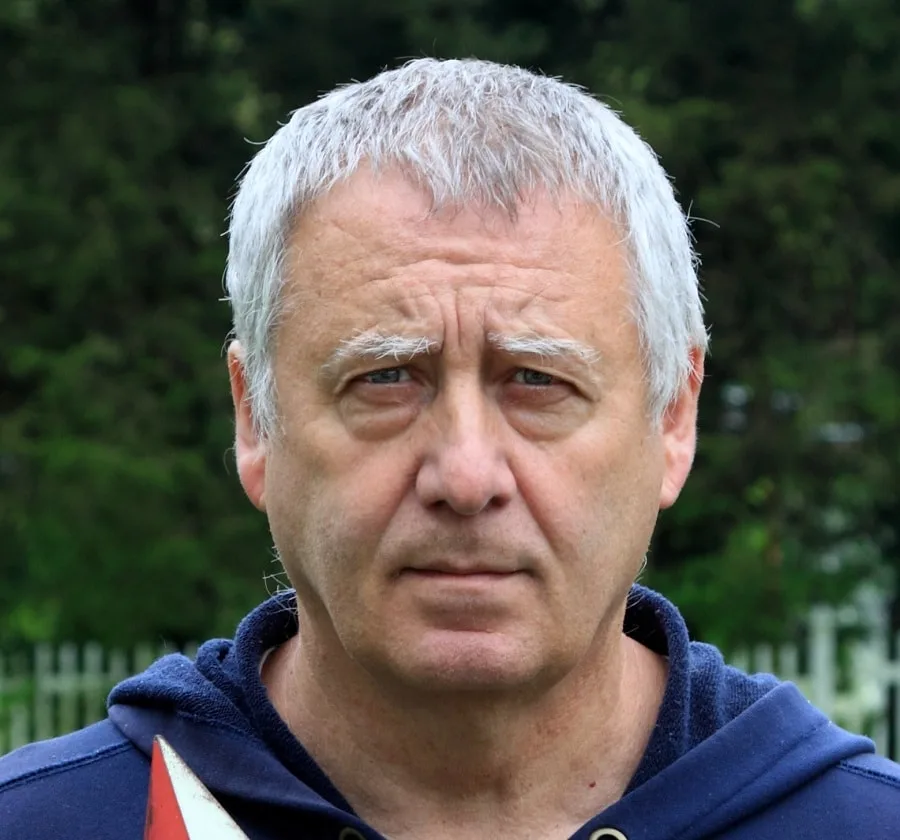 If you have thin hair, go for a shorter hairstyle that is sleek and clean. Just ask your barber to cut the hair short with a scissor. It can be even or uneven all over the head. Then tap your head with your palm and move forward.
8. Thin Curls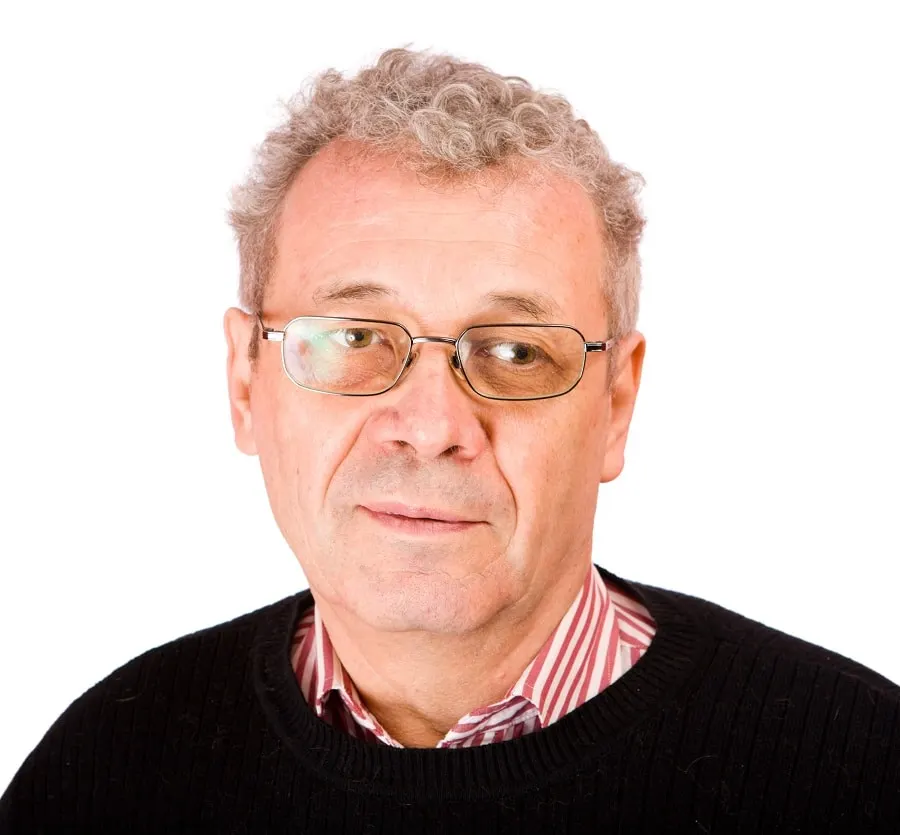 If you are over 60 and want to look younger and more youthful, then short, thin curls on top of your head may be the best option. To get this look, just cut the hair short and don't comb or use any products after washing. Towel dry the hair and use your fingers to make some curls on top of the head.
9. Slick Back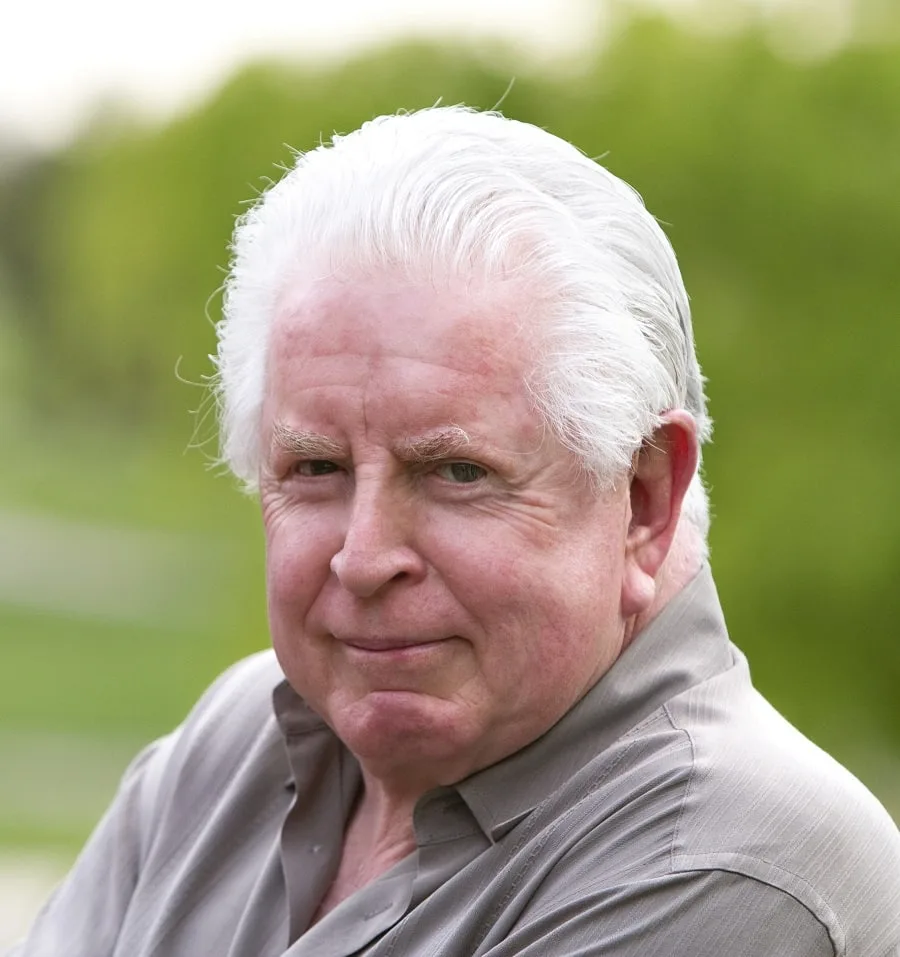 Any old man looking for a finished look for their thin white hair should opt for a slick back with some waves. Start by applying a small amount of gel or pomade to your dry hair.
Then, use a comb to brush your hair back from your forehead and temples.
10. Middle Part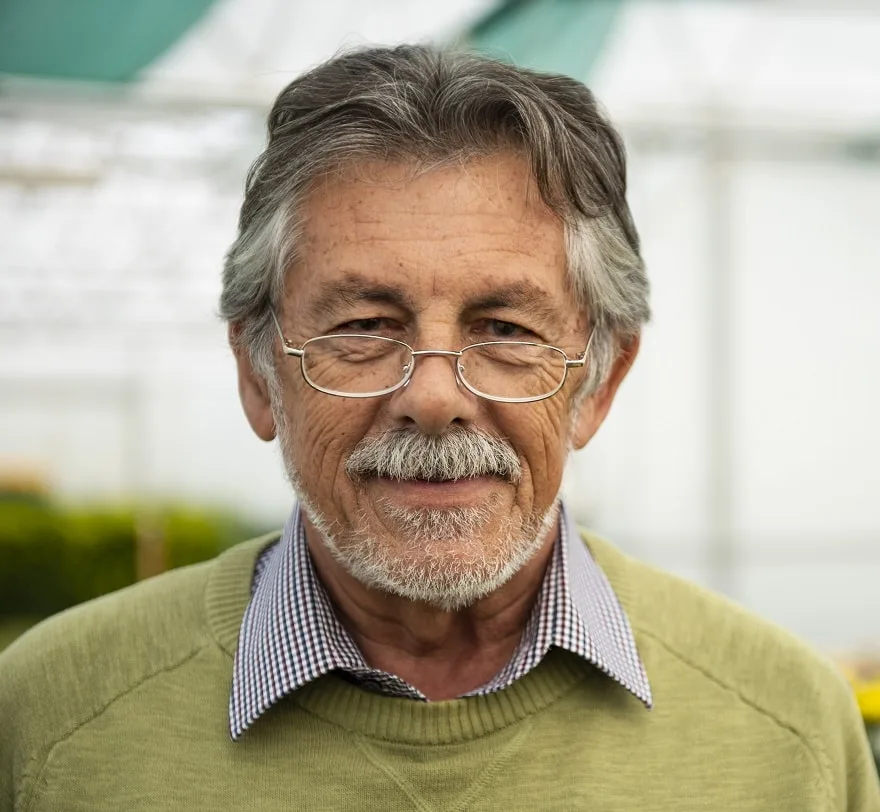 For men with medium hair who want to change up their look, slight brush up bangs is a great option. This style is achieved by sweeping the hair up and sides from the forehead.
You may also use a light-hold hairspray to help keep the style in place.
11. Wavy Comb Over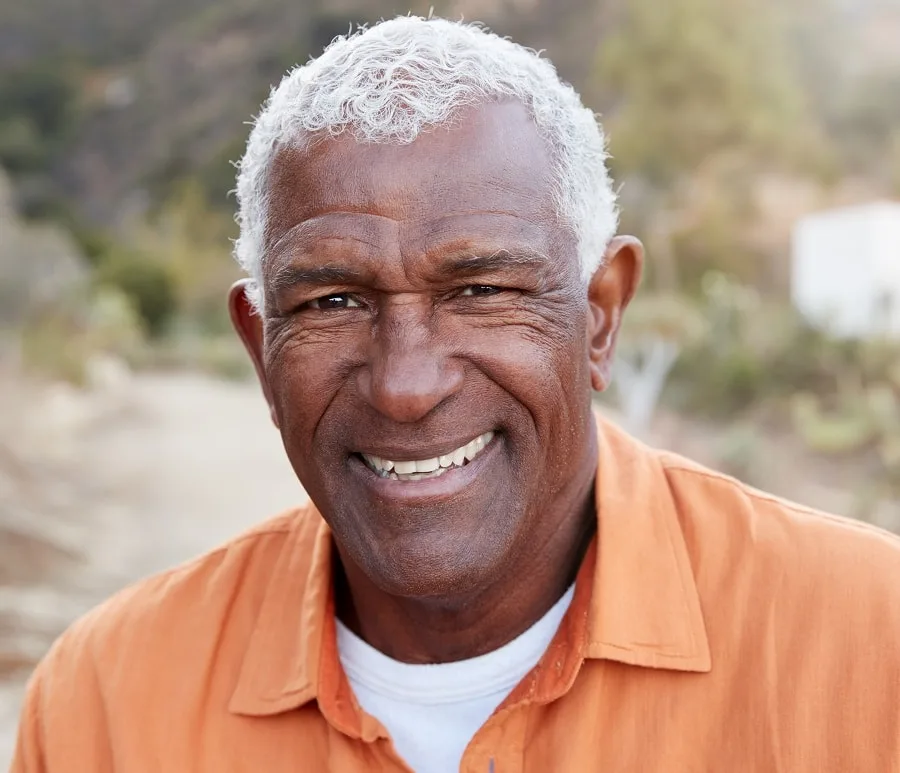 The short wavy comb over hairstyle is perfect for those with slightly curly hair. The style involves combing the hair over to one side using a round brush to create loose waves.
The result is a casual yet stylish look that can be worn both day and night.
12. Messy Sweep Over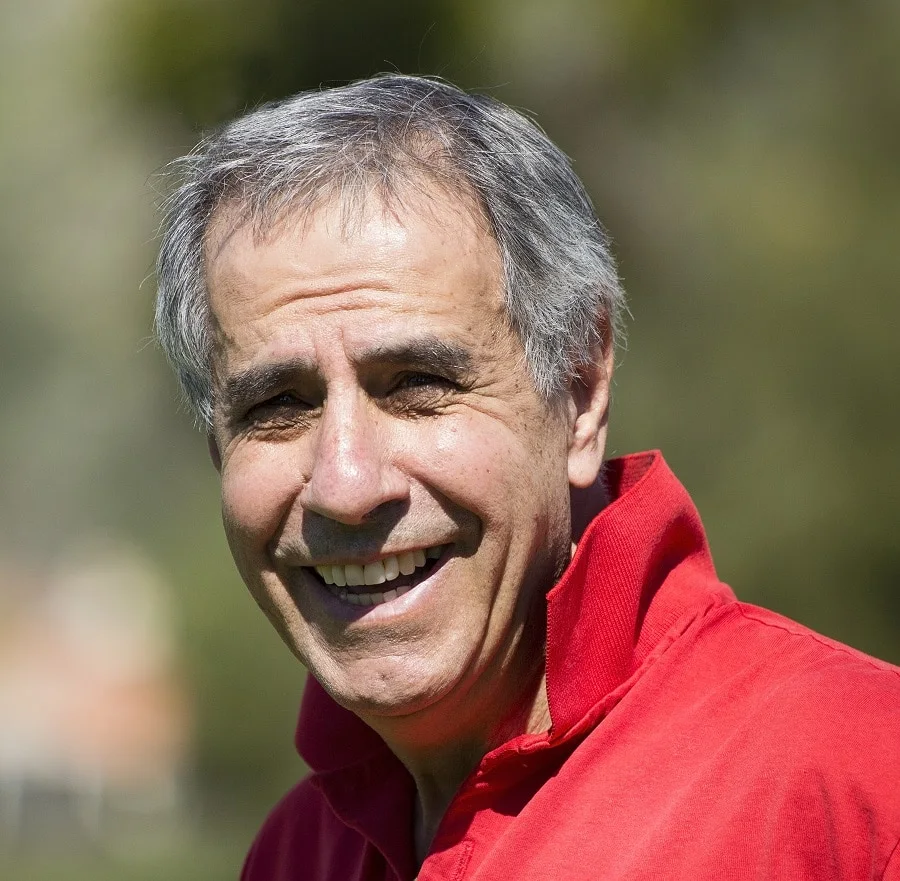 Stary with dry hair and use your fingers to sweep your hair to the side. After the shower, you may use a blow dryer to create a sweep. This style is perfect for any outing session, such as playing golf.
13. Comb Over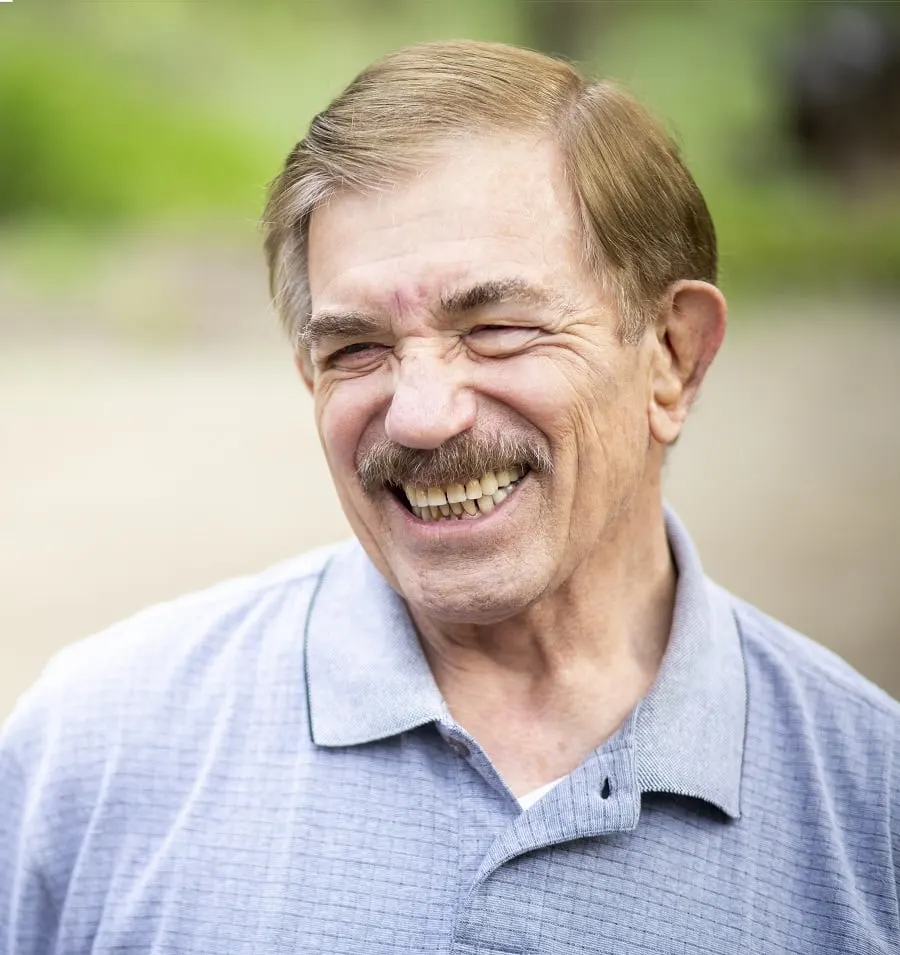 If you are a man over 60 with thin hair, you can still look well-groomed with a classic side part comb over. This hairstyle is easy to maintain and gives you a polished look.
To achieve this look, start with clean and dry medium-length hair. Comb your hair to the side, and use a fine-toothed comb.
14. Upward Fringe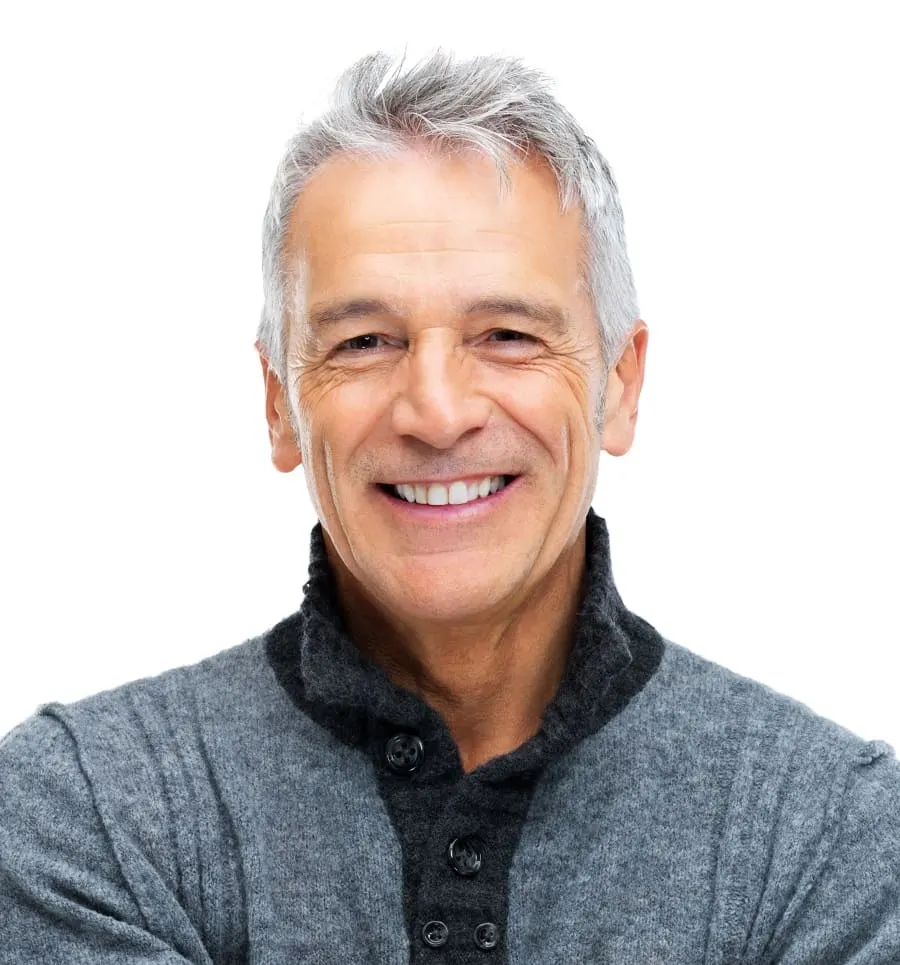 This hairstyle is perfect for men over 60 who are starting to see some thinning up top, as it helps to create the illusion of fuller, thicker hair.
To achieve this look, simply apply a small amount of gel or pomade to damp hair, then use your fingers to push the fringe up.
15. Natural Hair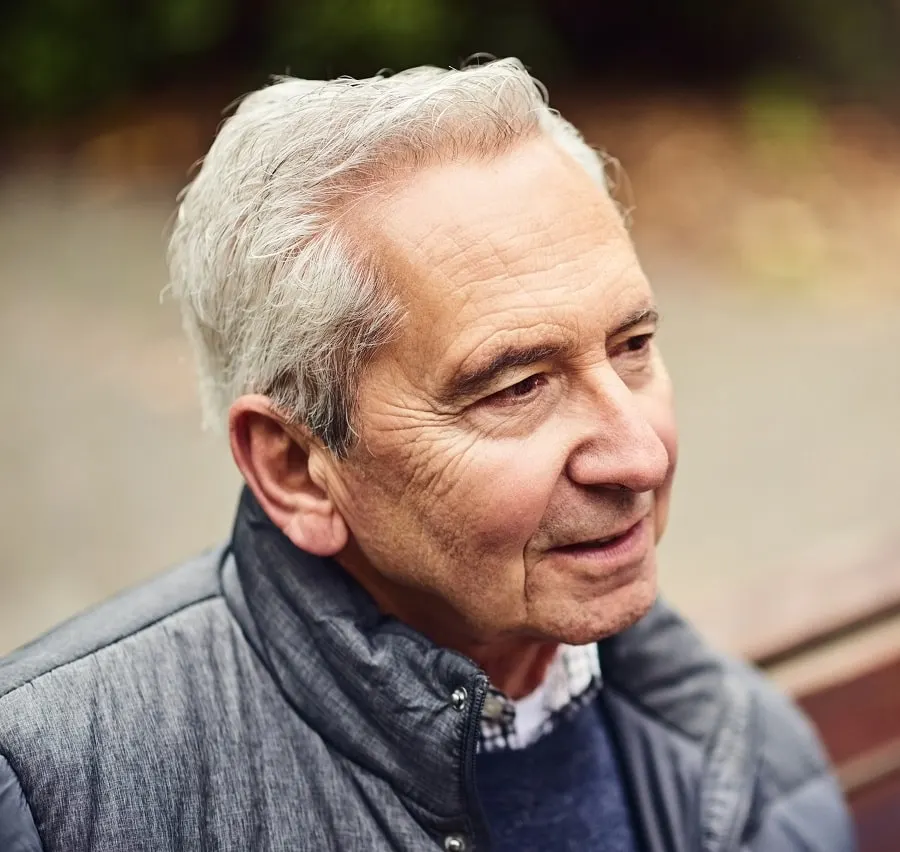 This style combines sweeping and combing with a comb or brush, and it can be a great option for men dealing with thinning hair.
You can just comb the hair on the side. It can be a great option for men who are on the go.
16. Long Bangs + Thin Bob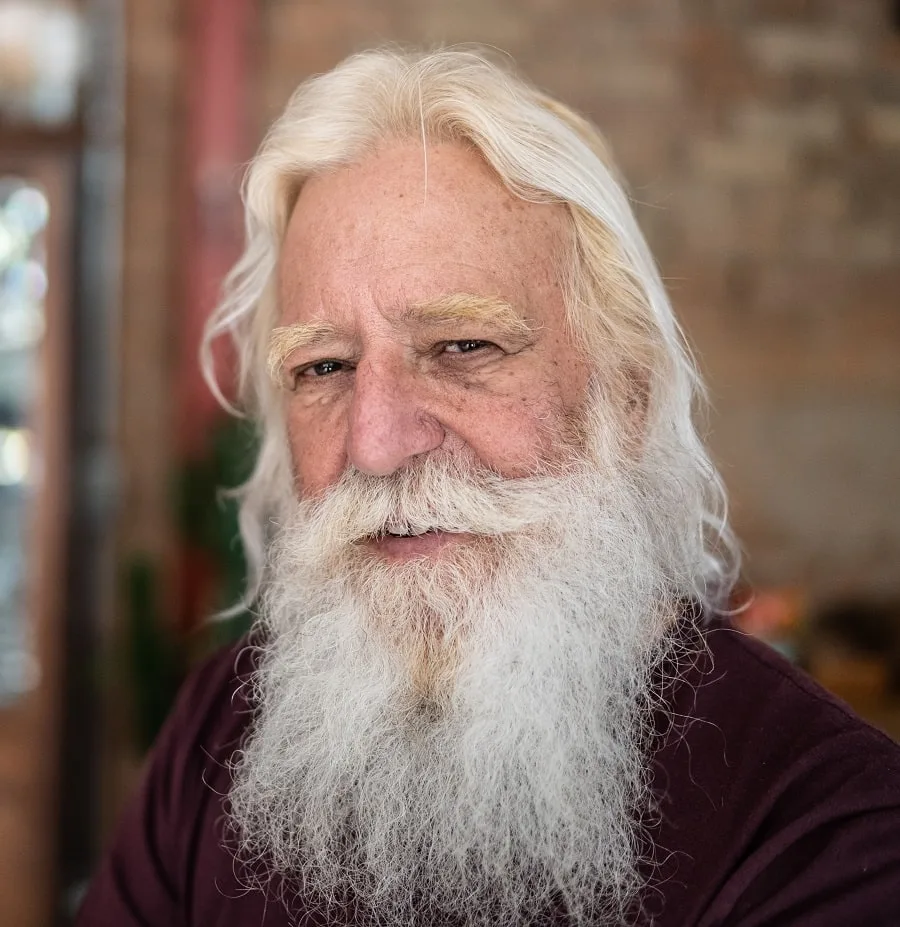 It features long manly bangs blended with bob hair swept to the side, thick at the roots, and thin at the ends. The result is a modern and trendy look that is perfect for any man over 60.
Thinning hair can be a big issue for men in the later stages of life as an inevitable part of aging. It is what it is, but these styles are great ways to maintain your look and self-confidence.