Have you been looking for a cute new hairstyle? If you're bored of wearing your hair down, consider a pulled back hairstyle!
Ballerina buns, braided half updos, and low romantic ponytails are all beautiful options when you need a new look that will keep your hair out of your face while still making you look fabulous. Face-framing tendrils soften square-shaped faces while buns and ponytails show off angles in the best way for oval and round faces.
Pulled Back Hairstyles
The hairstyles below are all easy to do, and there's enough variety to complement any face shape. To feel like a model, try one of these 20 pulled-back hairstyles for women!
1. Slicked Back Braids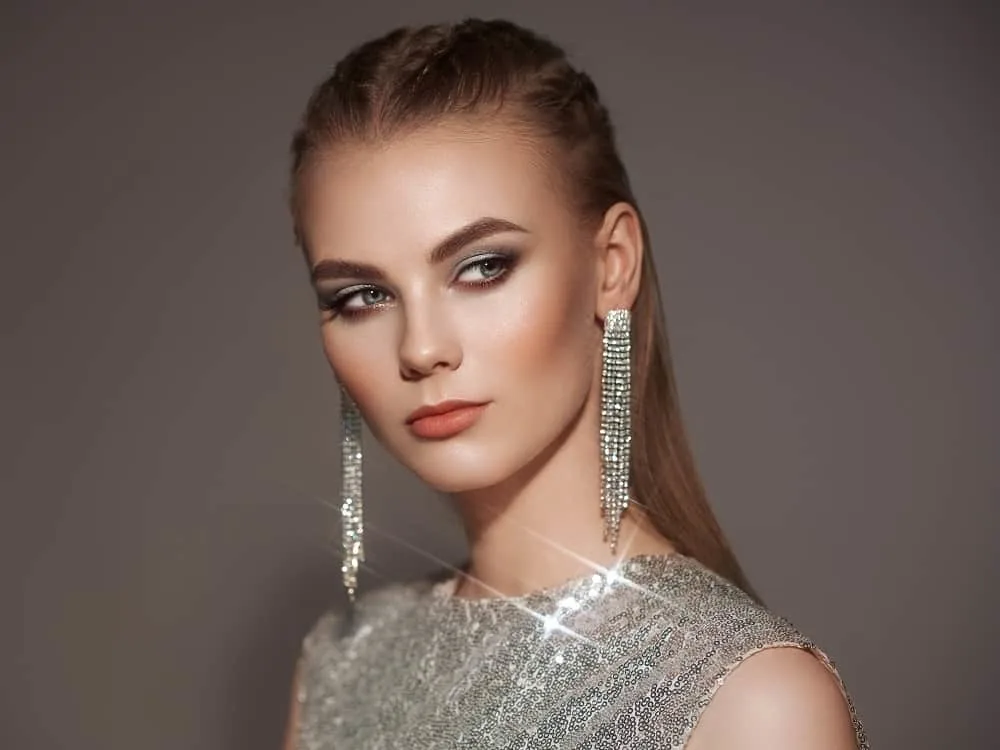 If you love the soft, romantic touch braids, add to a hairstyle, first comb back your hair before creating three or four medium-sized ones starting at your hairline. Then gather them together in a low half ponytail, leaving the rest of your hair long, loose, and straight.
2. High Wrapped Ponytail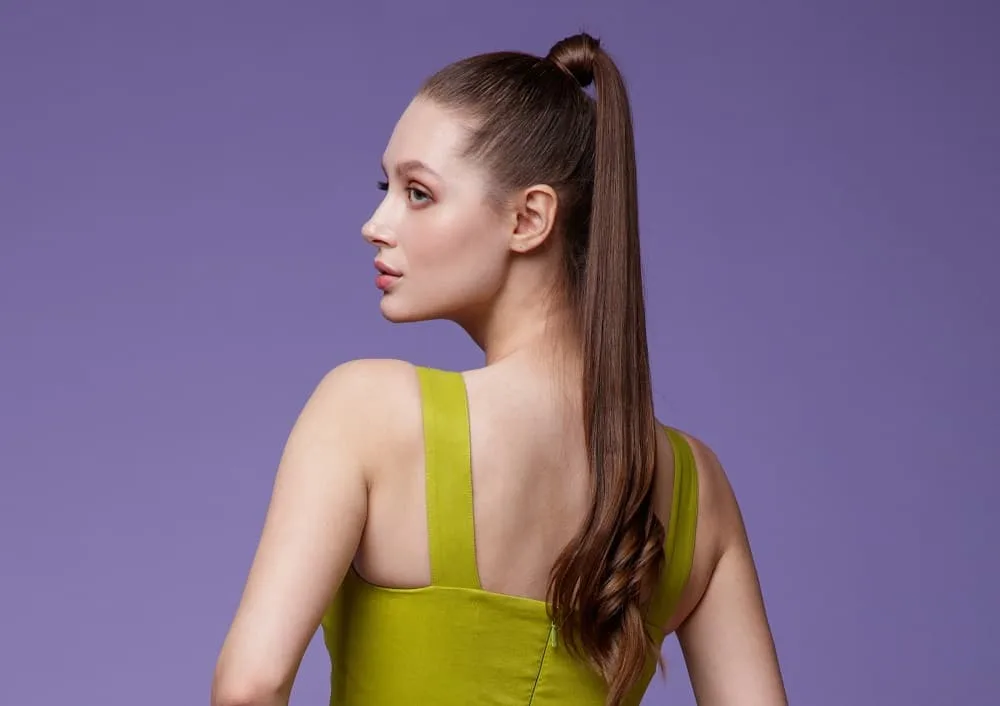 We're pretty sure Ariana Grande would approve of this extra high ponytail and all its sass! Just comb a little mousse in your hair before pulling it back in your high ponytail. Hide a plain hair tie by wrapping a section of hair around and over it.
3. Curly Half Updo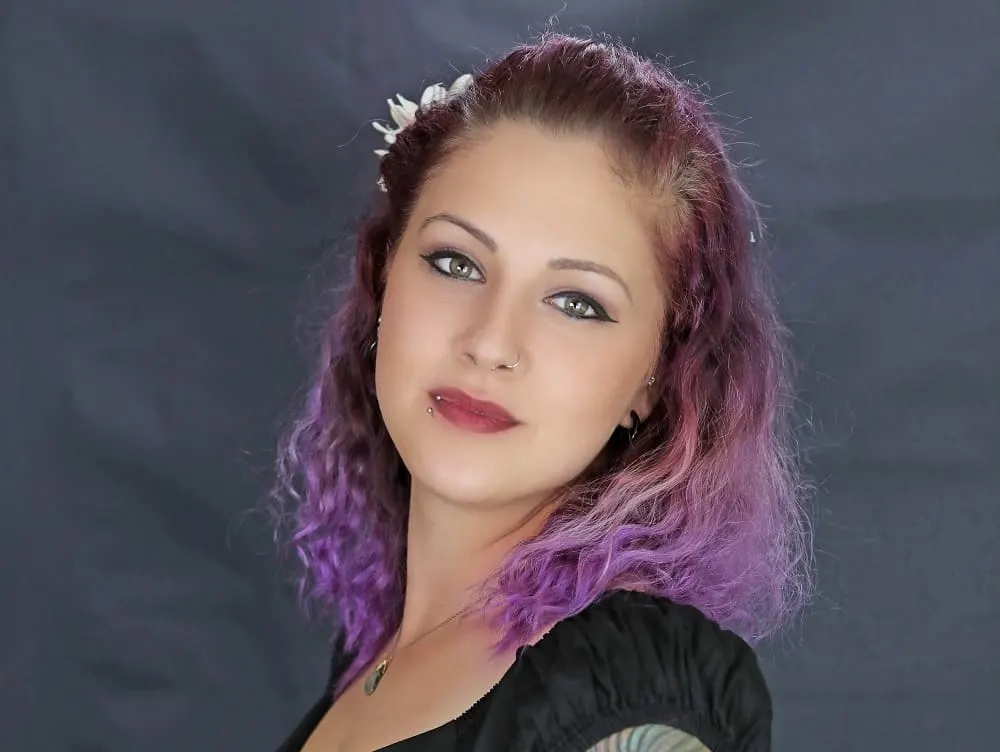 Never mind how beautiful this light shade of purple is. We love the half-up ponytail that features curly hair pulled back with lots of texture, helping its voluminous look—Tuck in a faux flower when you're heading to a fancier occasion.
4. Short Hair Slicked Back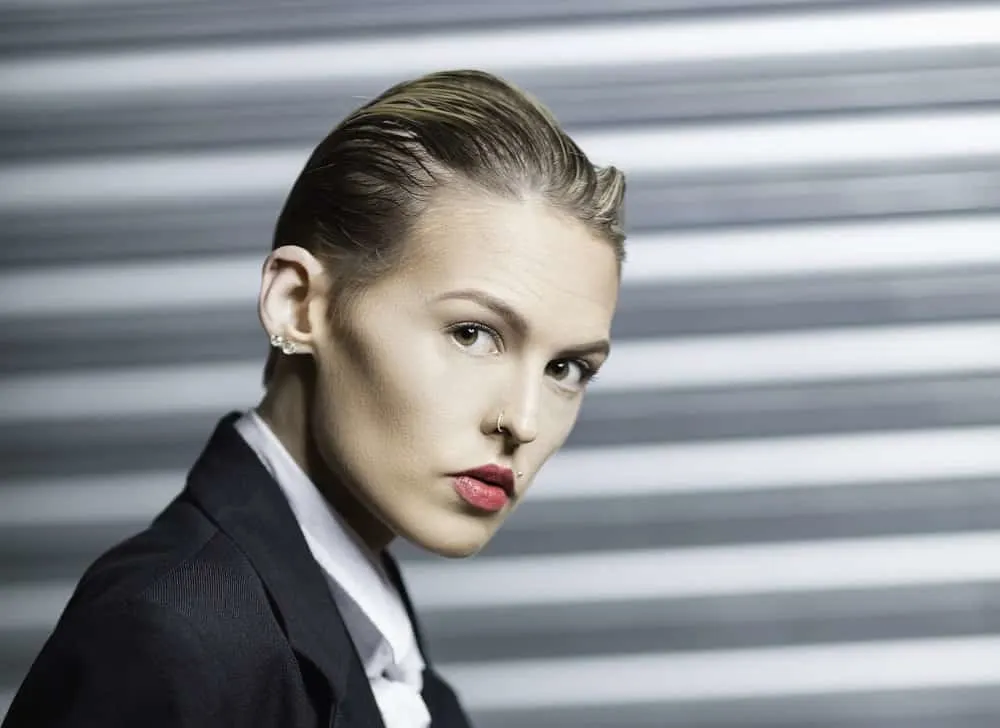 Are you rocking a short bob or a long pixie? Get this pulled back hairstyle just by using your fingers to slick your hair back with mousse. Of course, if you want a more perfected result, you can use a comb instead of fingers.
5. Messy Curly Bun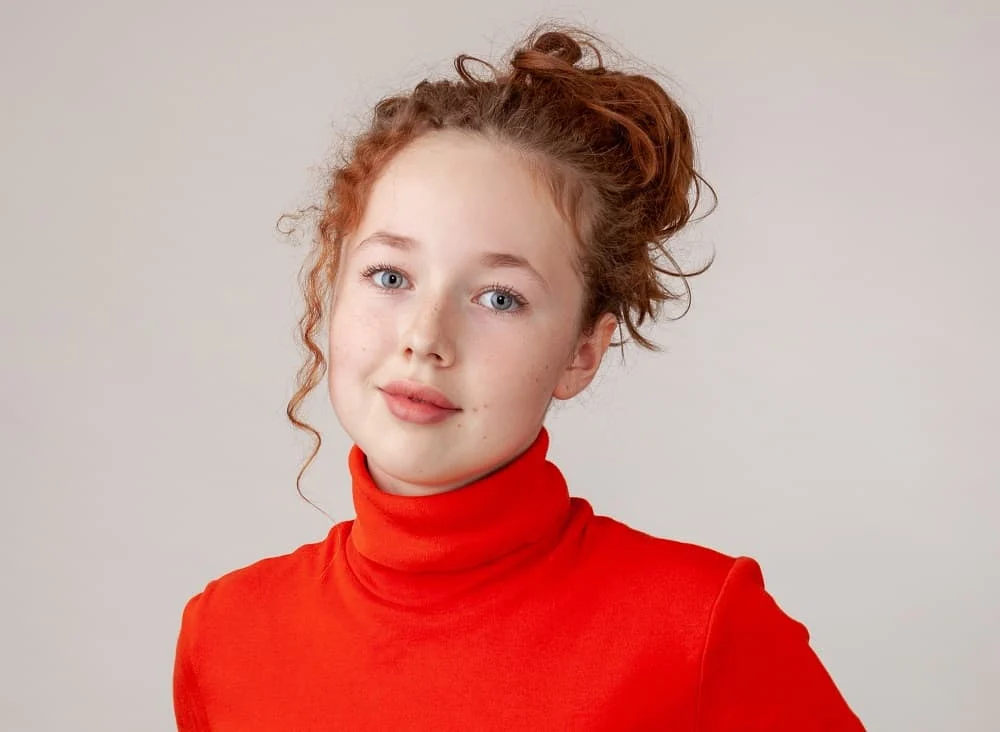 If you're a woman blessed with long curly hair, let it be its wild and free self and embrace the texture in a messy bun secured at medium height. The key is in finger combing your hair back instead of using a comb! A few face-framing tendrils will help soften the look around your face.
6. Teased Jumbo Braid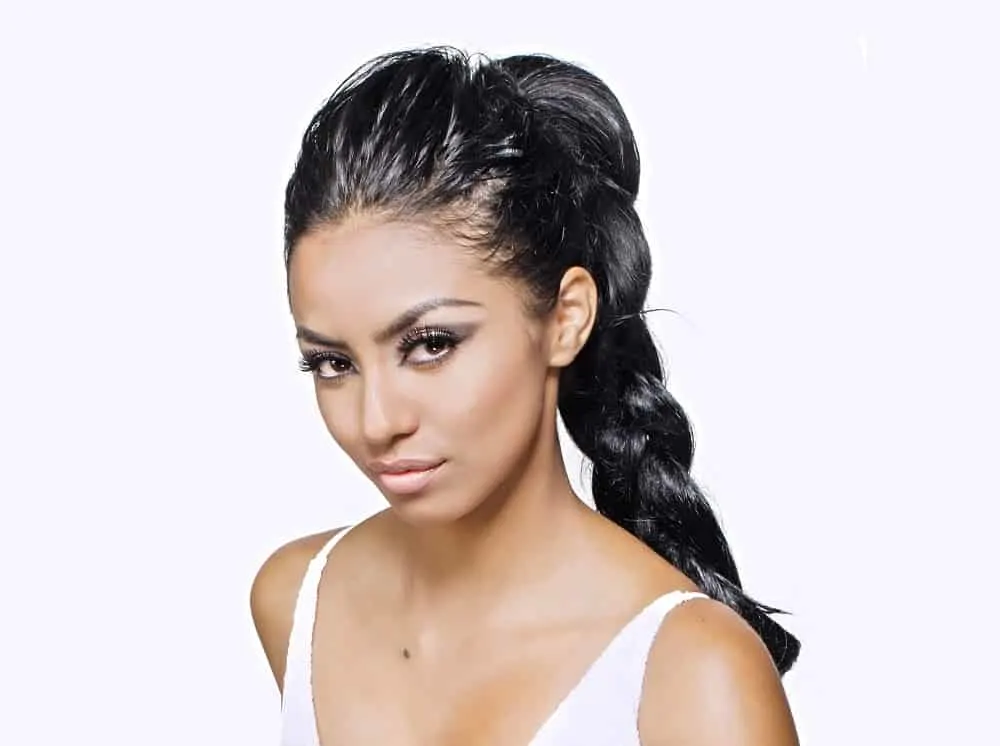 With a long braid as your pulled back hairstyle, you'll look ready for the red carpet! Opt for extensions if you want the Rapunzel vibes to get the length. Before securing your high ponytail, use a comb and hairspray to tease in the minimal volume near your hairline.
7. Teased and Crimped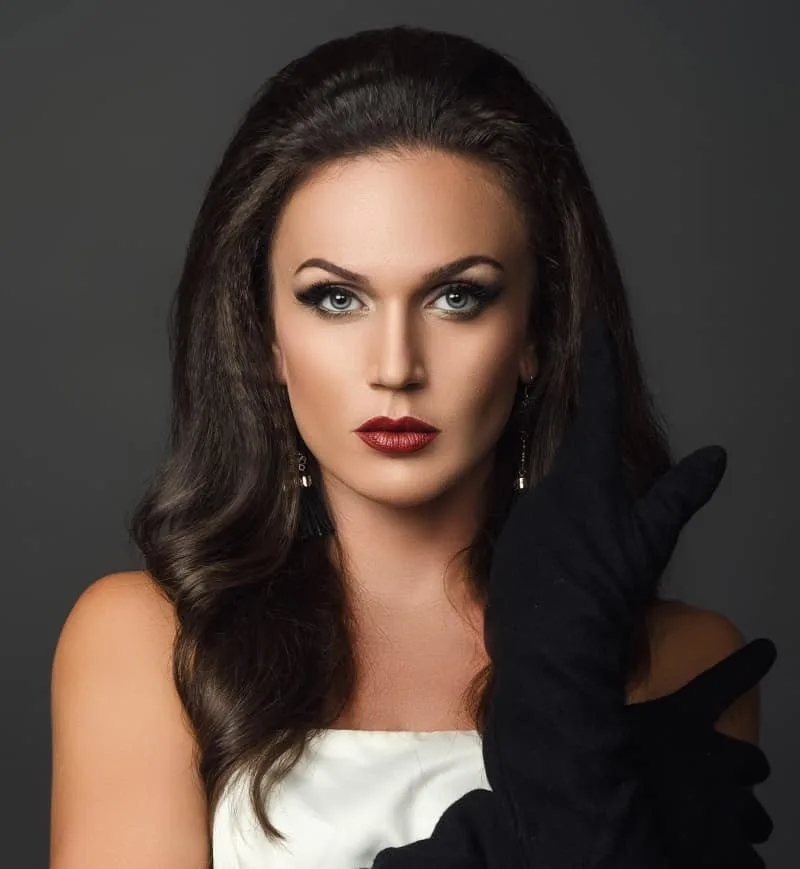 Another very glamorous pulled back hairstyle you can flaunt is this one for long locks. First, crimp your hair at just the top half, then comb it back into a voluminous tease, leaving long waves to hang over your shoulders.
8. Textured and Pinned Back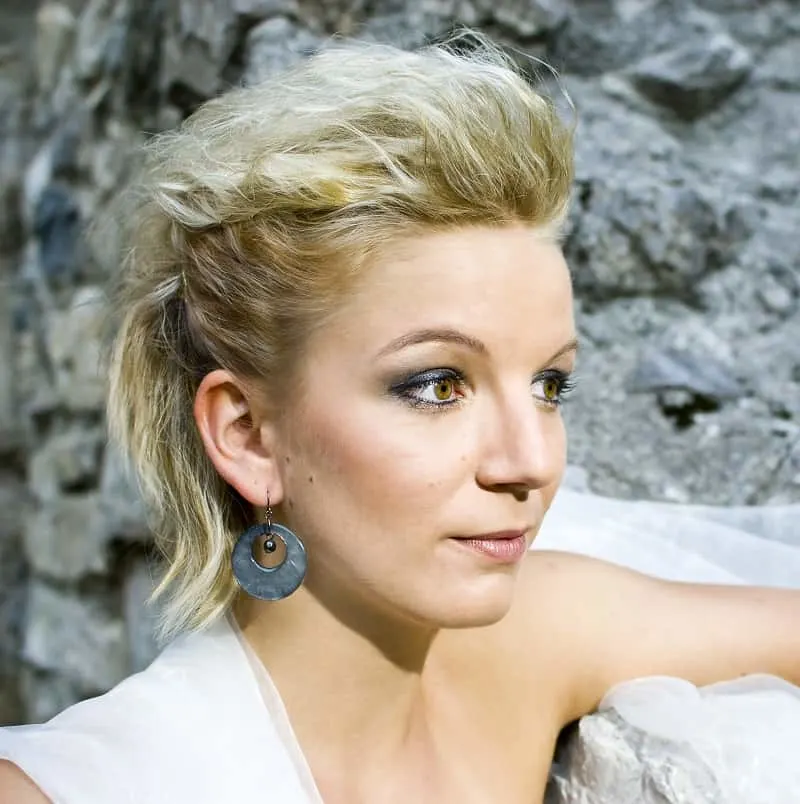 If chicness is at the top of your wishlist for a short hairstyle, you need to try this pulled back look in all its teased texture glory. It features a sexy combination of straight hair and waves. The sides are pinned back to provide framing and a polished vibe.
9. Blow Dried Black Hair

For all our ladies of color with shoulder-length or longer black tresses, get this pulled-back voluminous hairstyle by giving your hair a good blowout to straighten it and shape the top. Then use bobby pins to secure it! Finally, a sexy black lace headband will make you feel like a queen.
10. Pinned Back
Braided Sides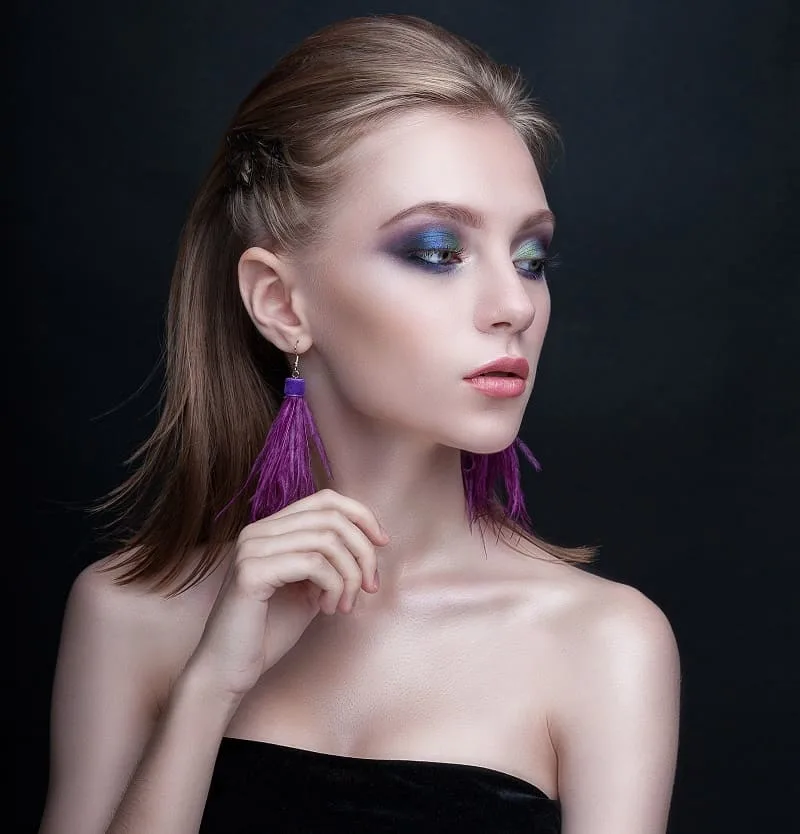 There's nothing to this chic, elegant hairstyle! One small braid near the ears on either side of the head ensures this teased straight hairstyle isn't short on detail. Just braid a few locks before pinning the hair in place.
11. Sleek Short Hair
For short hair, straighten locks and smooth back with mousse and hairspray for a sleek hairstyle with a little bit of edge.
12. Pulled Back Long Braids
One thick and one small braid on the side is gorgeous and stands out when pulled back and combined into one long braid.
13. Medium Textured Chignon
Whether you have short or medium hair, scrunching up your locks into a chignon with lots of texture is the perfect style for both formal and informal occasions.
14. Curly Braided Half Updo
Start with a French braid to create this pulled back hairstyle. Stop halfway and continue with a regular braid. Leave the rest of your hair curled and loose.
When you just want your hair out of the way, pull it back into a messy bun, a style that looks adorable with piecey bangs. Then, pull some hair out around the neckline to emphasize a relaxed vibe.
16. Long Twisted Ponytail
A dramatic ponytail like this one isn't difficult to achieve. Simply pull your hair up into the pony, smoothing back fly-aways, split hair into two sections, and wind together.
17. Ballerina Bun
When you're looking for a chic way to style your hair, pull locks up and wind them into a ballerina bun. Keep it casual by pulling a few strands loose.
18. Loose Braided Half Updo
Pull back two sections of hair, one from other side, and braid them into a half updo, leaving the rest of your hair loose and wavy. To fancy up the look, pin a couple of sparkly clips in.
19. Wedding Fishtail Braid
A fishtail braid is super romantic, exactly what you want for your special day. Pull back the top half of your hair, form the fishtail braid, and leave curls to trail down your back. Top it all with a jeweled tiara to feel like a princess.
20. Blonde Curly Hair with Barrette
Soft curls on long hair are another way to fashion hair for a special occasion—slide in a hair comb with pearled or diamond details for a touch of sparkle.
Don't be afraid to use styling products to make your pulled-back hairstyle look its best. Hairspray will smooth frizz and fly-aways, while texture creme will make your locks thick and luscious. Whether it's a day or night-time look you're going for, you can't go wrong with the above styles.