Shih-Poo haircuts are needed each summer because these cuts help your dog tolerate heat better. However, as a mix between a poodle and a Shih-Tzu, this breed presents the best characteristics of both.
Therefore, these dogs don't have fur but hair. For those who don't know, that translates into less shredding. Even so, to maintain the health of your little buddy's coat it needs regular trimming.
How To Do Shih-Poo Haircuts
Shih-Poo haircuts must be performed with regularity because cleaning is very important for this breed. Also, because these dogs don't tolerate high temperatures, you must trim them once the weather gets warmer.
On the other hand, when the cold season comes, let their coat grow. Cutting the hair around the back and stomach is required to maintain a detangled coat. The best haircut for a Shih-Poo is the lamb clip, and you will discover below how it looks and how to do it. Keep scrolling!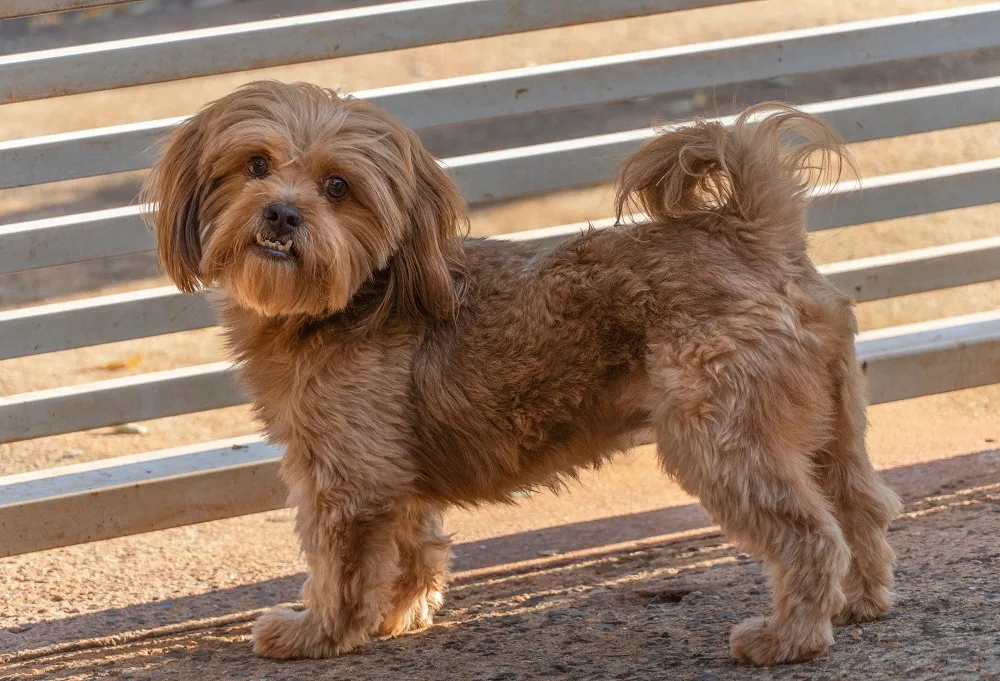 One of the best ways to keep your dog clean and with a healthy coat is to trim and comb his hair regularly. Use a special kit for small dogs that contains all the necessary tools for grooming the little ball of fur at home. However, if you don't feel comfortable doing the trim, you can always seek professional help.
2. Shih-Poo with Bow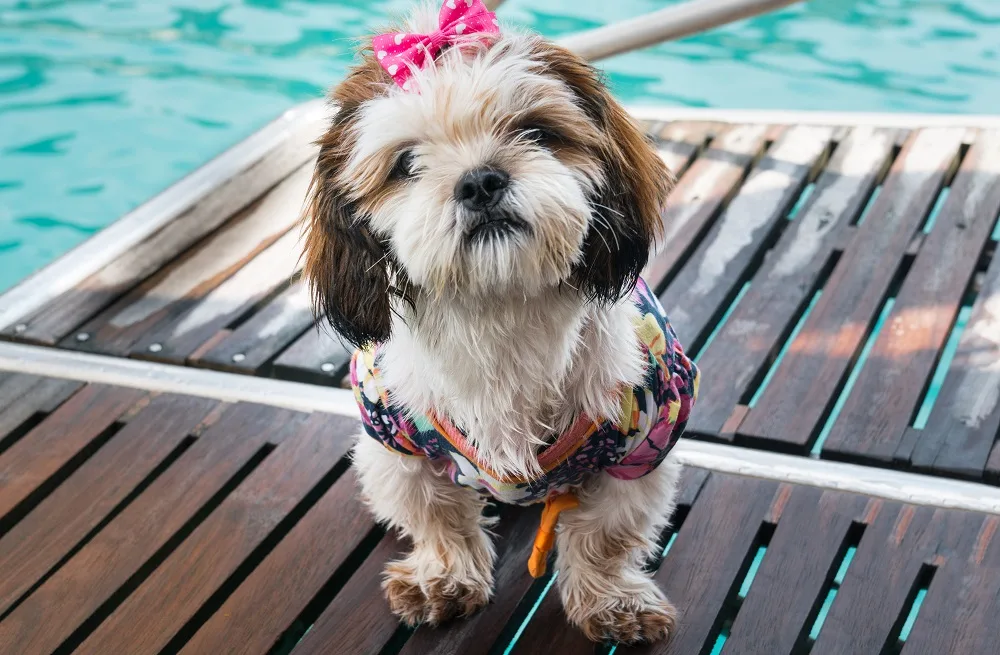 Also known as the designer dogs, this breed is small and adorable. This is probably one of the most common reasons people love to place little bows on top of their heads and dress them up.
3. Tiny Shih- Poo Grooming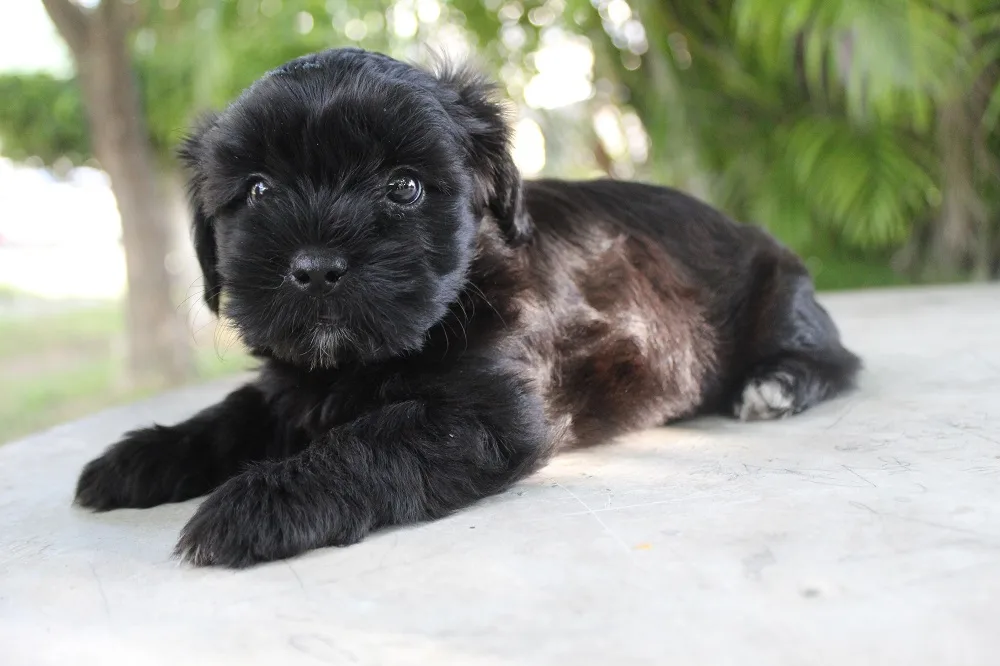 Even as small pups, this breed requires trimming, especially between their paws where hair easily tangles. Also, we highly recommend trimming your dog's groin shortly because you don't want urine and fecal sticking around.
4. Summer Cut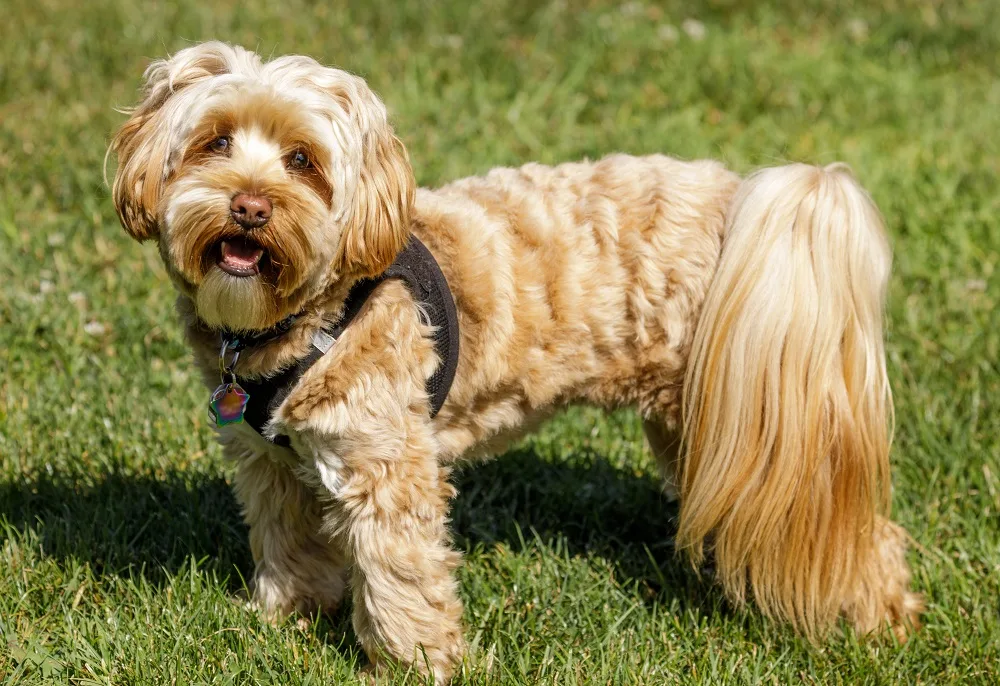 Depending on your little fellow's fur, you will need to adapt the cut for the summer. Keep its tail long and beautiful but make sure you frequently brush it. The hair tangles quickly, especially if the dog walks in tall grass or touches thistles in a park.
5. Lamb Clip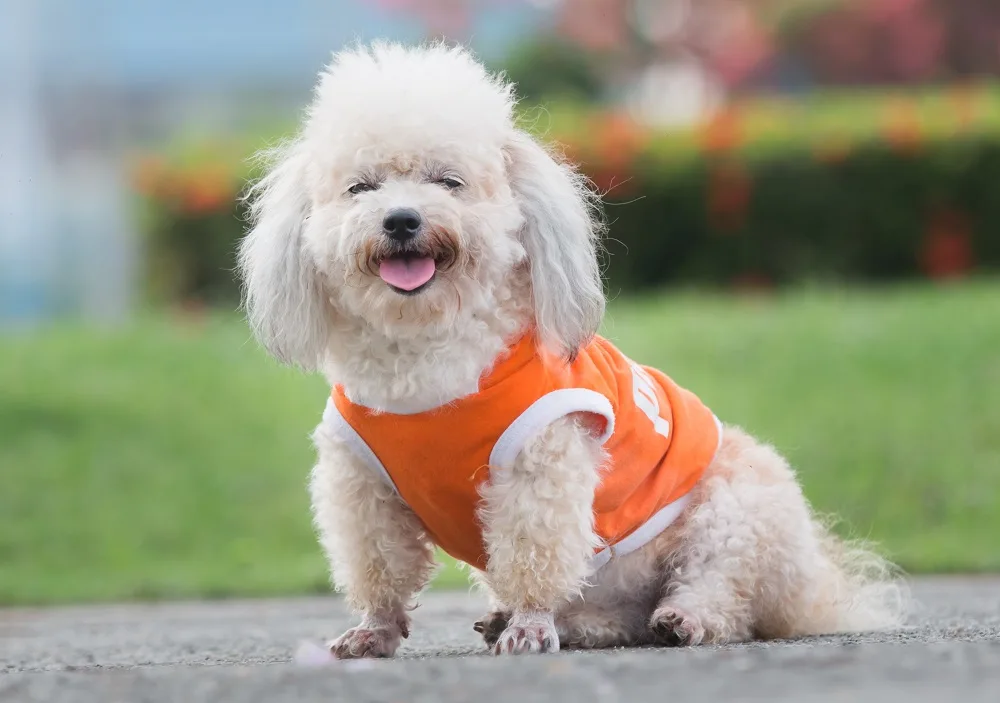 The lamb clip is a Shih-Poo dog haircut used for those dogs that resemble poodles. It features a high curly top, furry feet, and a voluminous tail. The trims you need to do are in the back, paws, and get rid of the knots in the ears.
6. Trim for White Coat
Grooming is required after almost six weeks. Make sure you trim the groin, cut the knots around the ears, paws, stomach, and tail. Also, the hair above and around the eyes needs a cut because this breed experiences tearing that stains the coat.
7. Winter Trim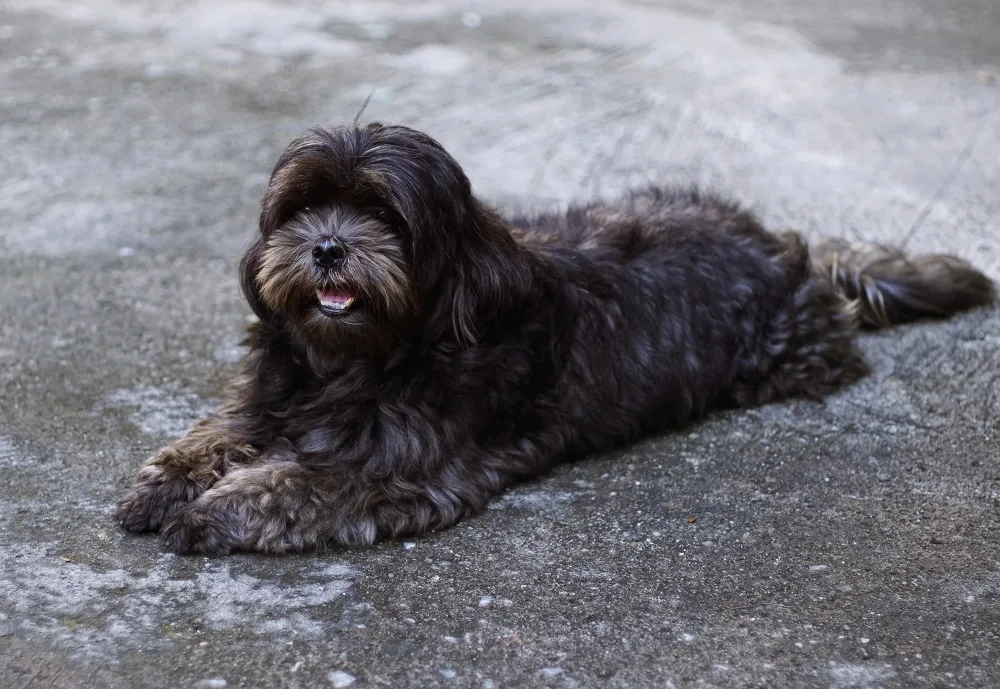 Even in winter, your dog needs a trim that keeps the coat clean. If that needs to be around 1/4 during summer, the hair must be longer in winter. When doing the trimming procedure, we recommend you get a person to assist and help you with keeping the dog steady.
8. Summer Trim with Bandana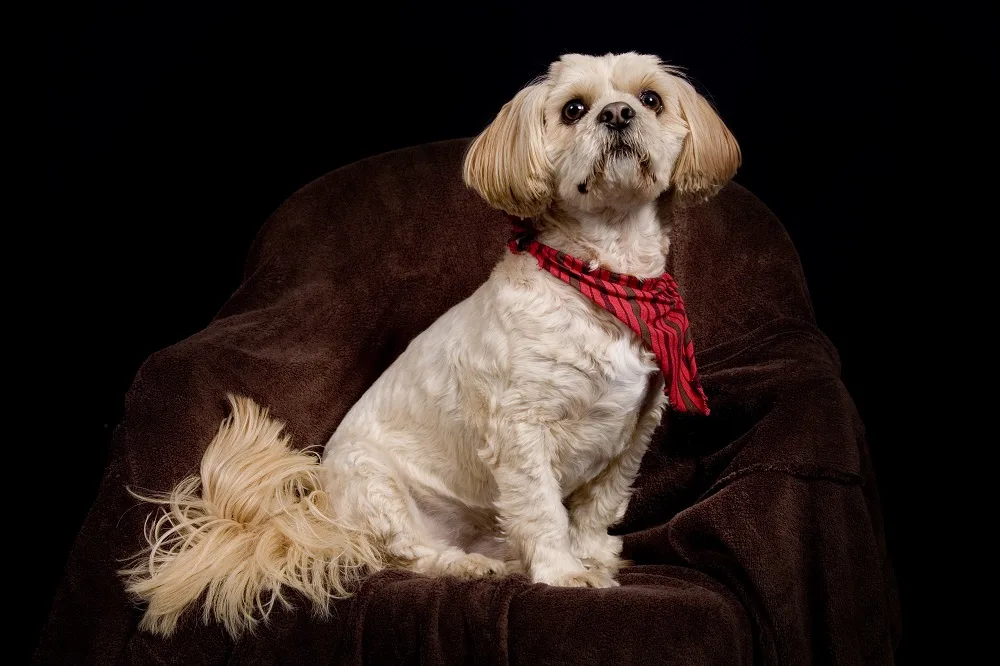 Use a trimming machine with clippers for the back, neck, legs, groin, and thigh to give the coat a uniform length. For the ears and tail, you can use scissors. Also, if you find any knots in the armpits, cut them off because the area is very sensitive and creates discomfort for your dog.
9. Puppy Trim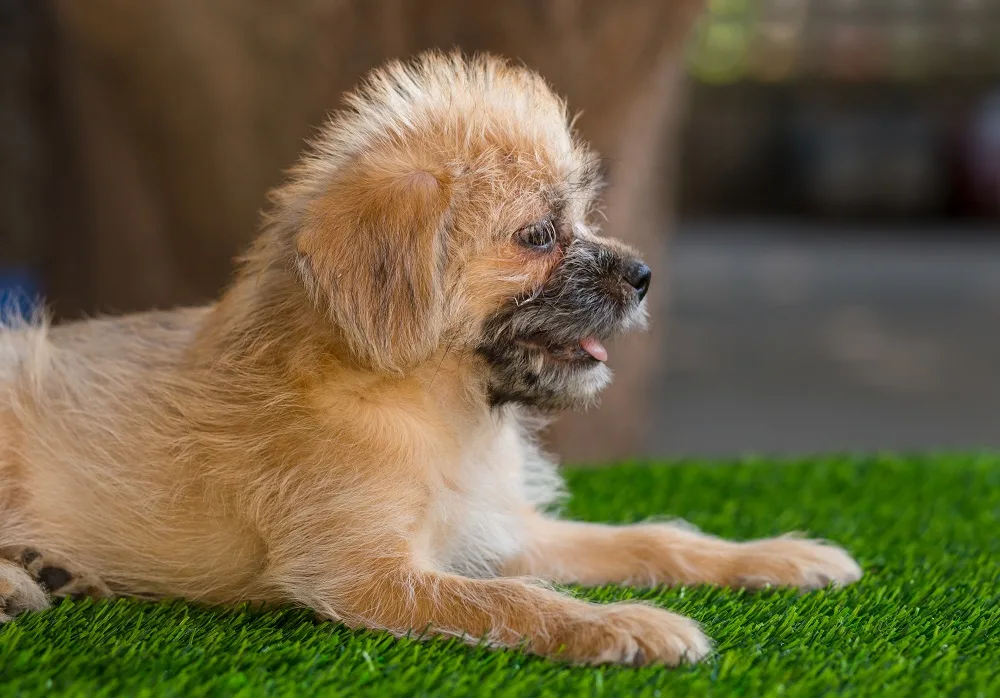 As a puppy, Shih-Poo haircuts are also required, depending on the volume of hair. Use the special trimming machine wherever you need and the scissors to give those ears and top hair a shape.
10. Scissor Face Trim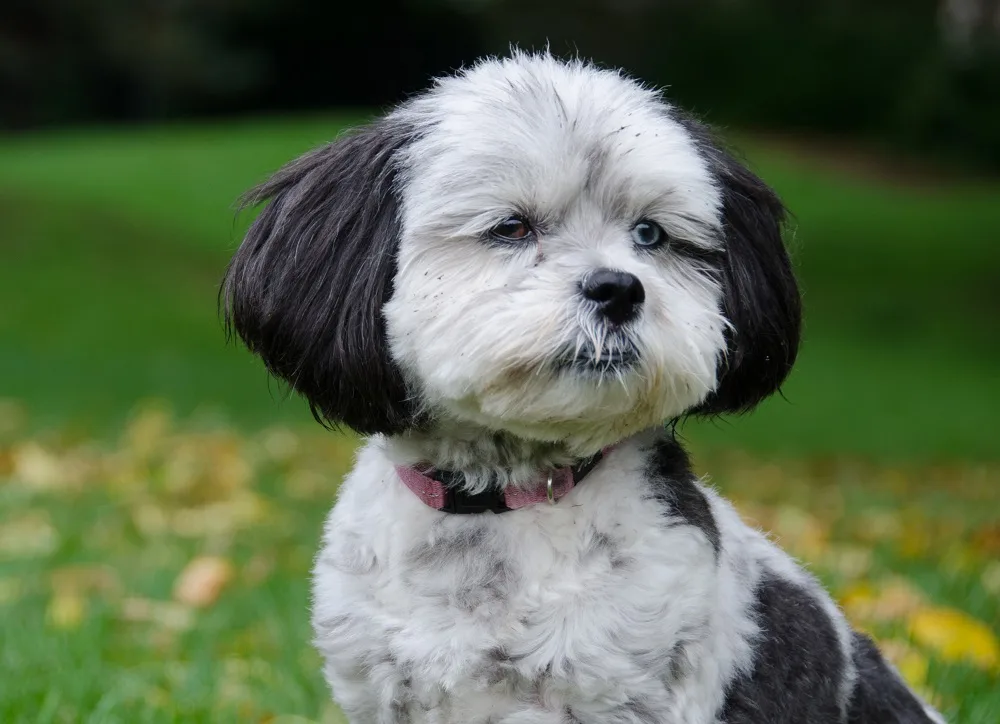 Around the face, it is recommended to use scissors. Contour the muzzles. Use the machine for the top, trimming in the direction of the hair. You will create those unwanted hair level differences if you do it the other way around, making the haircut look like it was chopped by an amateur.
11. Long Coat
Using the trimming machine and a large clipper, you will get this long hair length for the winter season. Shortly cut the hair around the muzzles and nose. Also, the chest and stomach hair needs to be shorter to prevent tangling.
12. Curly Medium Cut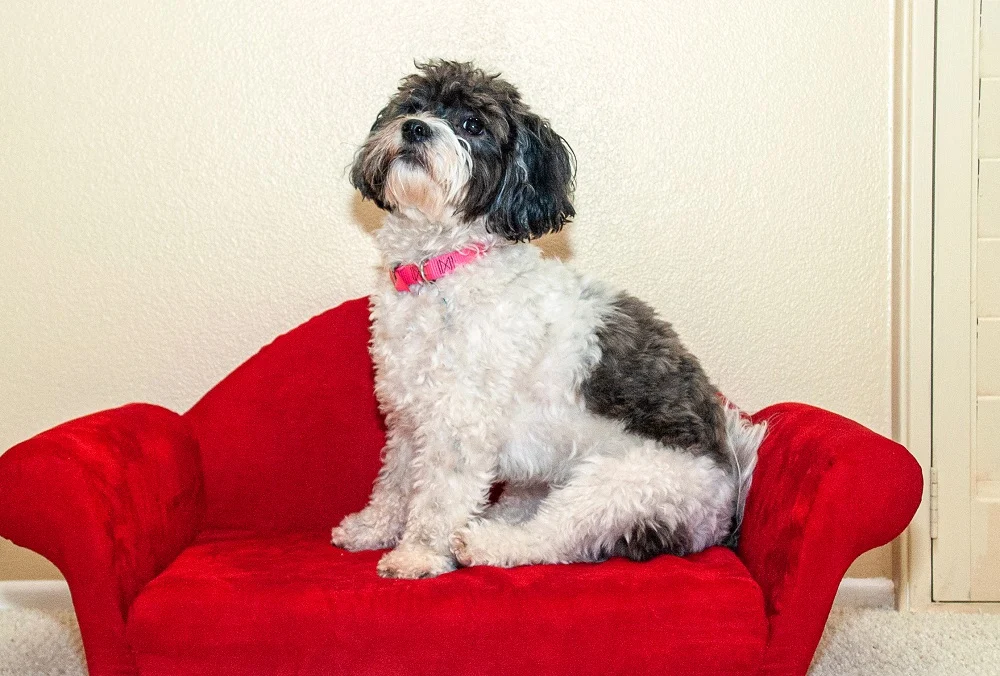 Don't go in with the trimming machine if you want the top hair to blend with the long hair from the ears. Slightly trim the top hair creating a fade. Lift the ears and use the same blade for each side of the checks.
13. Straight Hair Trim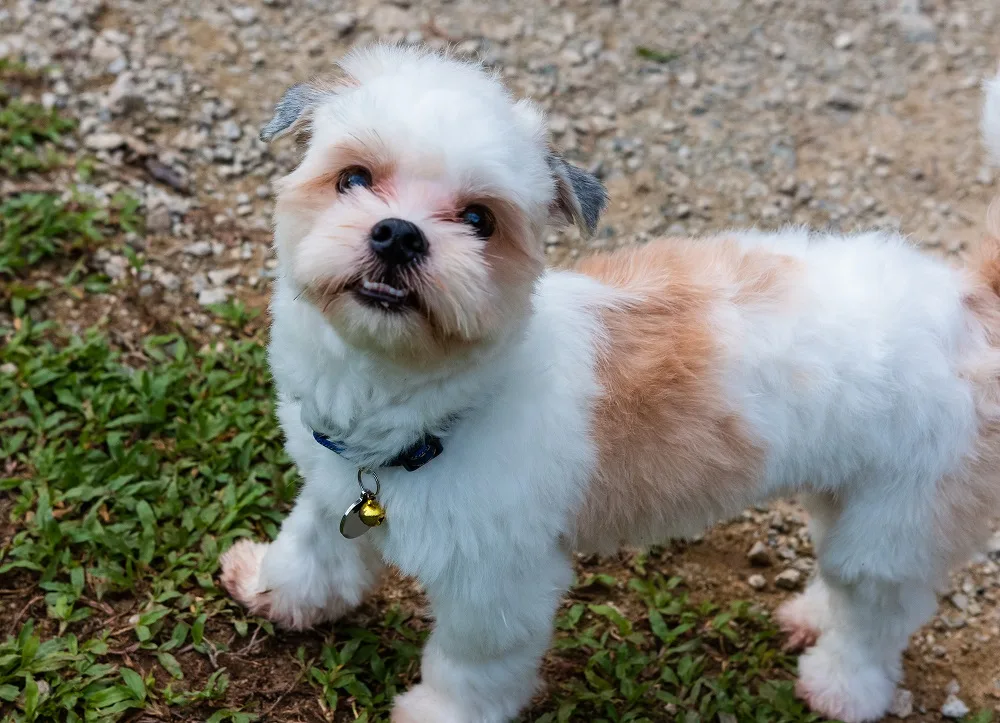 If your dog looks like this, it is very easy to trim its hair at home. Use the same clippers for the whole body. Don't forget to cut the hair underneath the chin. Use the scissors to cut parts and hair you missed in the first place.
14. Haircut for Old Shih-Poo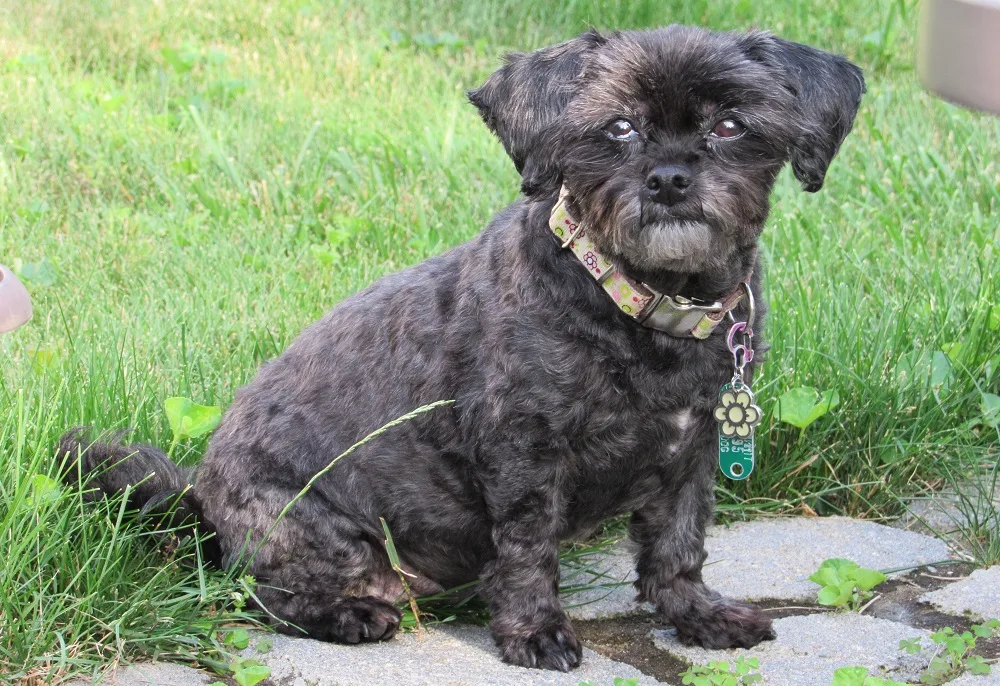 Keeping your dog's hair cut and in a nice shape is an important routine that any Shih-Poo owner should have. If you plan to do the cut at home, we strongly recommend you be prepared for the operation. Bring a trimmer that perfectly cuts, treats, combs, and brushes.
15. Medium Cut For Curly Shih-Poo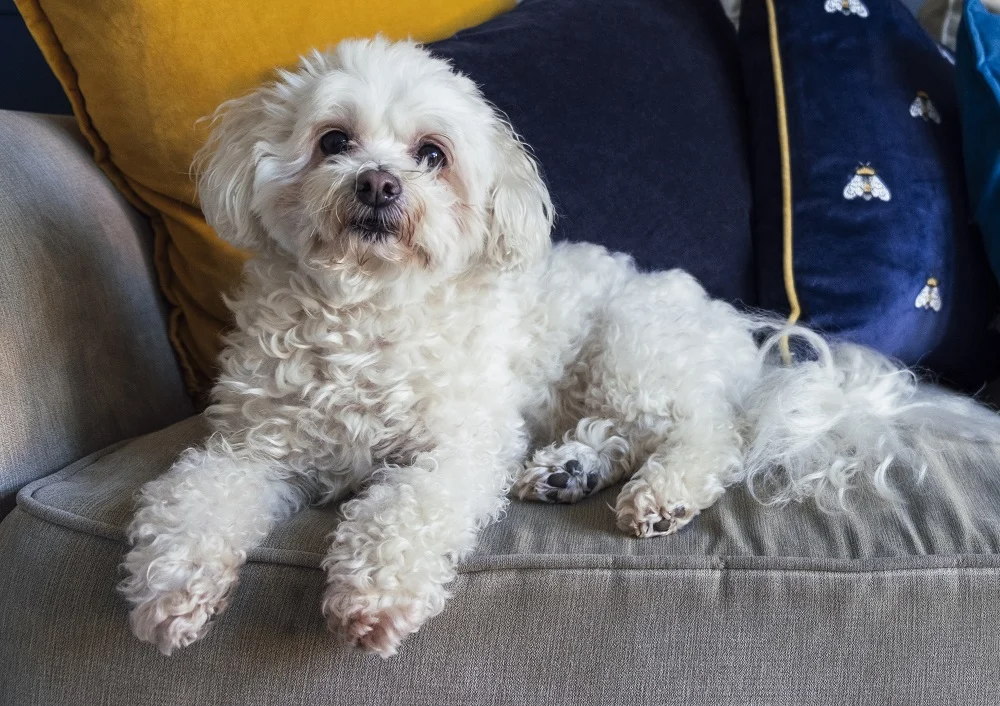 Tear stains are a common problem for this curly-haired breed. If you want your dog to look cute all the time, it doesn't only need regular trimming, brushing, and combing but also to wipe off his tears. You can use special wipes and add a preventive natural supplement.
Having a dog is such a blessing. It's such a lovely feeling to come home to someone that shows immense joy when seeing you. And just like a baby, your dog needs a lot of care. Shih-Poo haircuts are a required thing when talking about cleanness and coat health.
And that's not all! Brushing your dog's hair and wiping the tears should be part of the routine when having this cute ball of fur. So make sure you don't ignore the tips we provided. We hope the techniques and advice presented above helped you better take care of your dog. Tell us in the comments which are the things you regularly do to keep your Shih-Poo clean and happy!
More Related Topics: