Bobs have been popular for ages. Many women have been choosing this hairstyle for its volume, simplicity and easy maintenance qualities. A layered bob is one of the more popular choices since it makes fine hair look voluminous and heavy hair easy to care for.
Bobs are terrific for women of all ages. Young girls choose them for their amazing style, while for older women, bob is the secret to looking much younger. There are several ways to create layered bobs. There are shorter and longer options. Whatever hair or face type you have, you can easily find the right layered bob to make you look fantastic.
What is Layered Bob?
A layered bob refers to a haircut that is somewhere in between ear-length and shoulder-length and consists of multiple layers overall. That means that some parts of the hairstyle are shorter than other parts in order to achieve a textured look.
How to Cut Bob with Layers
Step 1: Wash and dampen your hair and work on wet hair from there.
Step 2: Section your hair out into as many horizontal sections as the number of layers that you want and use hair clips to hold the sections in place.
Step 3: Start from the lowest section that will determine the length of the whole hairstyle.
Step 4: Release the second layer and cut it evenly a little bit above the first layer.
Step 5: Repeat the process on the remaining layers.
Step 6: Thin your hair out a little bit in order for everything to fall into place.
Step 7: Blow dry your hair and style it either with a styling brush or with a curling iron. We recommend straightening it first, though, because that way you can see if there are any strands that you missed.
So, how to cut a layered bob? Watch the below video tutorial.
Which Type of Layered Bob is Best for Your Face Shape?
Bob hairstyles, in general, are one of those few hairstyles that suit everyone, especially if it's a layered bob, because they usually look pretty natural and asymmetric, and are therefore universally flattering. However, there are a few tips and tricks for each face shape.
Oval
If you have an oval face shape, then you are lucky because every type of layer cut bob will suit you. You can try experimenting with some subtle bangs.
Heart
Flattering layered bobs for women with heart-shaped faces are those that have some volume to them, so they complement a leaner facial stricter better.
Round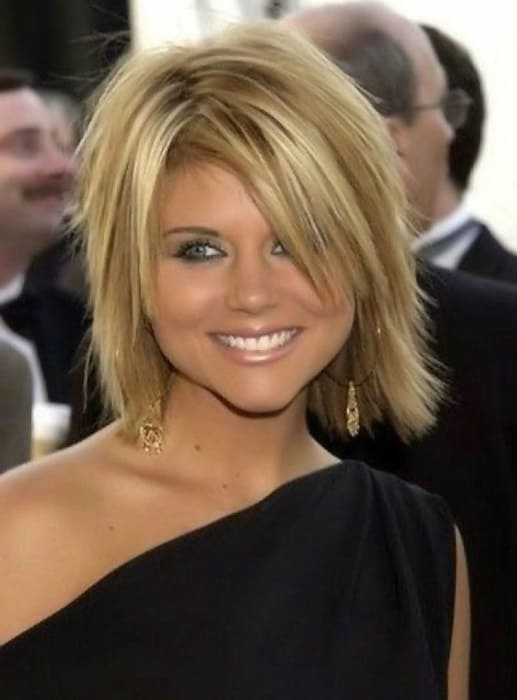 A good option for a round face would be a straight bob that has a messy or spiky vibe and a harsher, more geometric structure to go well against the fine, round shape of your face.
Square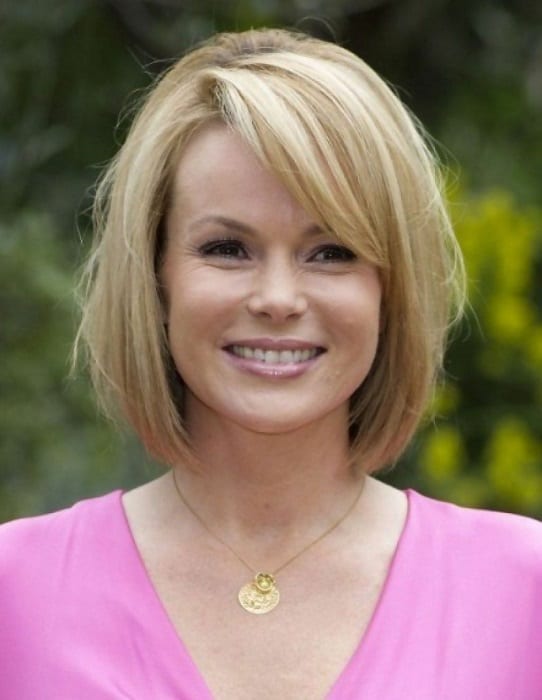 Opposite to the round face, an ideal layered bob haircut for a square-shaped face is a haircut that is soft and sleek, that would thereby soften the overall appearance.
Layered Bob and Graduated Bob – Are They Same?
No, they are not. A graduated bob is a synonym for an inverted bob or an angled bob, which means that it is shorter at the back than it is at the front. That definitely includes some layers at the back, but the hairstyle doesn't have to be layered overall.
Fashionable Layered Bobs Hairstyles for Women
Creating a layered bob in 2021 may be complicated. However, the result often exceeds all expectations. Experimenting with bobs can start from long layered ones and go all the way to the shortest stacked options.
Choosing the right bob depends on the hair and face type. Longer bobs are great for oval and round faces, while shorter ones are perfect for oblong and triangular face shapes. Stacked bobs will be a good choice for thick hair, while long layers will suit fine locks.
Take a look at the bobs, we have chosen to help you with your search. Think about how each of them will look with your face and hair type. You will surely find the one to suit you personally.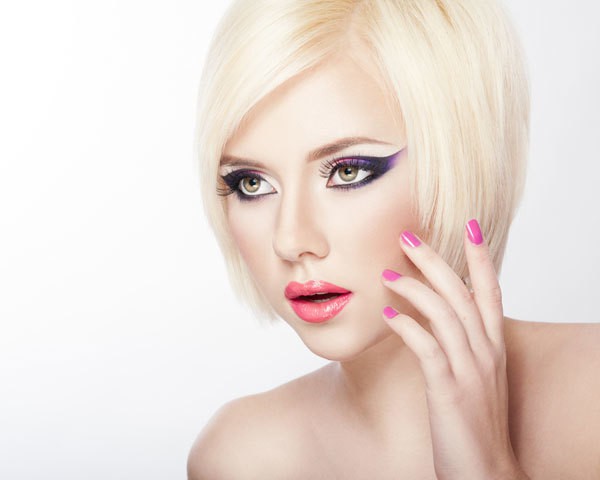 This bob is perfect for fine hair. The layers are not obvious, but they create certain volume to make the hairstyle seem full. The side swept bangs are a great addition to any bob, especially if the hair is thin, since they create even more volume.
2. Highlights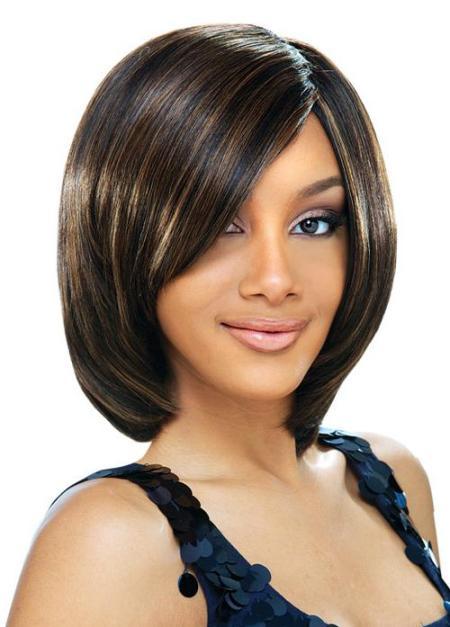 Highlights are a wonderful way to make any hairstyle seem brighter. This is definitely true for bobs. Properly chosen colors will add your bob some brightness and will really make it seem special. No maintenance needed!
3. Messy texture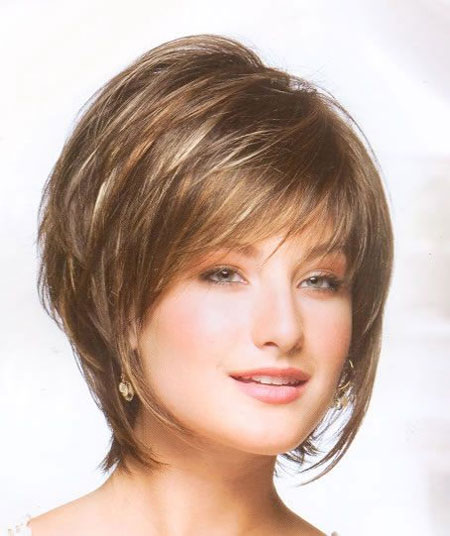 This layered bob with bangs looks great on women with any hair type. It will make the volume for your fine hair and add some style to thick locks. The highlights and wispy bangs make this bob truly unique. If you go for this hairstyle, get ready to spend some time on styling it.
4. Long and windblown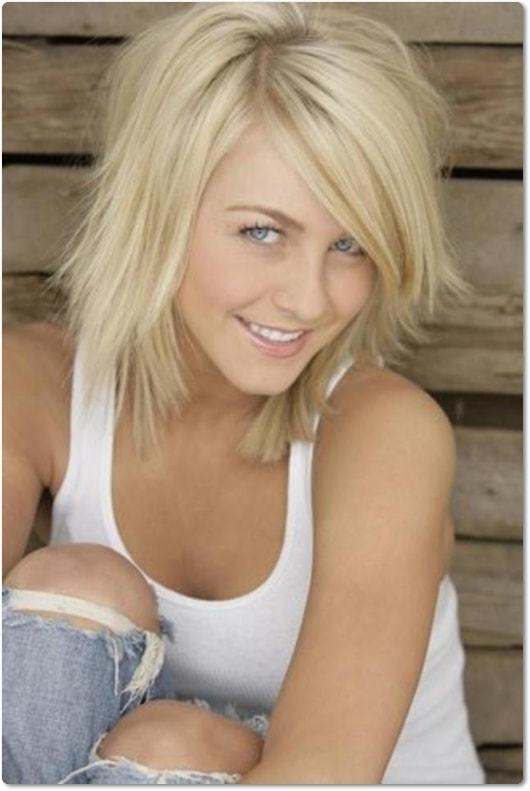 Long layered bobs look especially well on women with blond hair. The messy or windblown looks are perfect for younger girls. However, the style can be appropriate for older women as well, if the locks are styled a little neater.
5. Angled and textured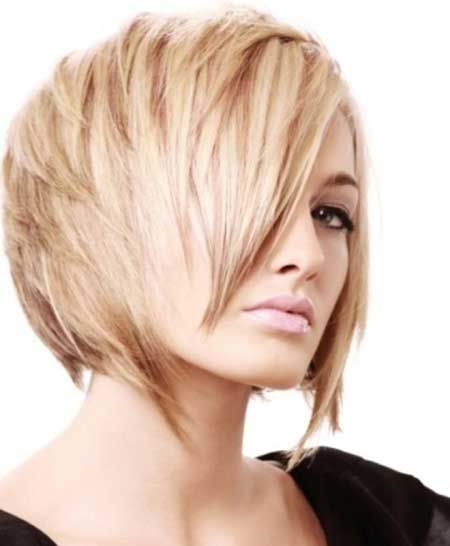 Asymmetry is the word! So, if you go for a textured look, consider making an angled bob. The layers are shaped chaotically to create a wild look, which can be a wonderful addition to any woman's style. No careful brushing is needed here.