Older women like us love to cut hair short as that makes it easy for them to maintain the hair. As we get older, the need to dye our hair green and shave off the sides has died down, and we may start feeling as though we really need to focus on the overall health of the hair.
Since gray hairs are usually more prone to breakage, it is important to style the hair in low-manipulative styles so that it doesn't get damaged.
This is one of the main reasons why many women decide to cut their hair as they get older- the styles they're used to doing damage the hair so much that it needs to be cut so that it'll be a uniform length.
How to Pick A Suitable Short Hairstyle for Older Women
Before you choose a short hairstyle for an older woman, here are 4 things to focus on before choosing your new hairstyle: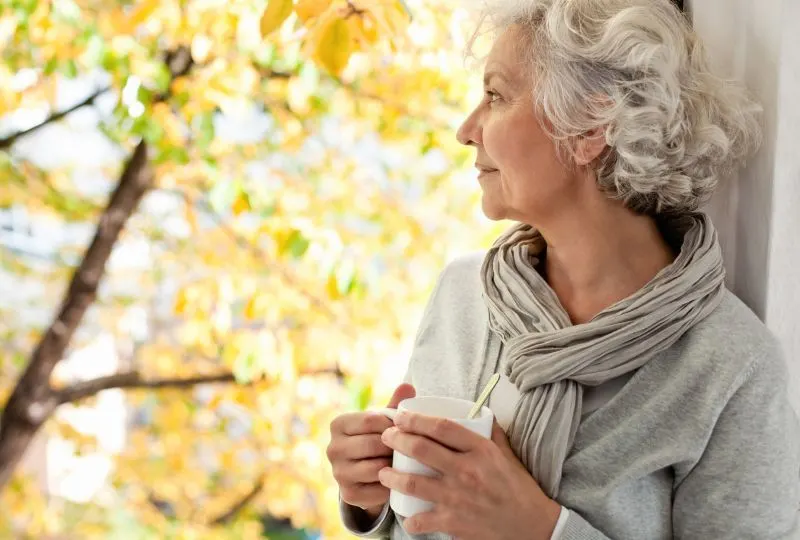 i) What haircut will suit my face shape the best?
Picking the best style for your face shape will guarantee that you won't wind up looking crazy once your cut is over.
ii) What styles look best with my hair texture?
Hair texture is very important when choosing a haircut as well. If you're going for a pixie cut, but you have very curly hair, chances are it's not going to behave the same way it would on someone with naturally straight or wavy hair.
iii) Will I have to apply heat to it often to maintain the style?
If you do have curly hair and are interested in a shorter hairstyle that it catered to straight hair, then you will have to apply heat to it often in order to keep in style properly. This will cause heat damage, making your already delicate strands even weaker.
iv) What hairstyle will suit my personality?
Are you zany and eccentric or are you quiet and conservative? Do you love big hair, or is something sleek more befitting? Understanding your personality is important when choosing a hairstyle because your hair is, ultimately, a reflection of yourself.
Best Short Haircuts and Hairstyles for Older Women
Here are 33 of our favorite short haircuts and hairstyles for older women: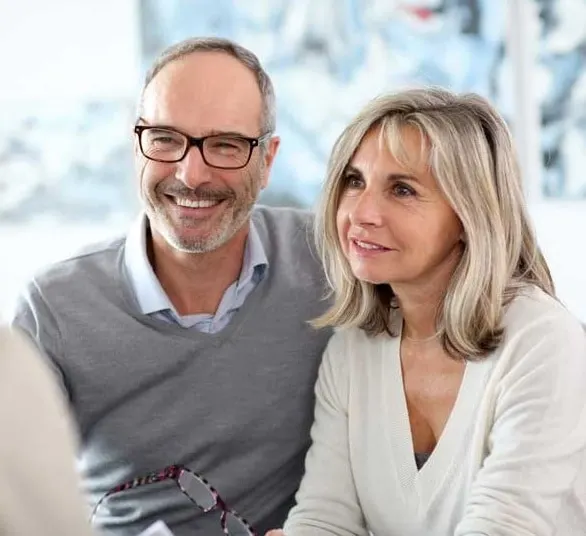 A medium-length bob might seem like a simple choice for women of all ages. All depends on how you style it. If you make sure the ends are slightly curled and the hair is neatly maintained, your image can be truly fantastic.
2. Curly pixie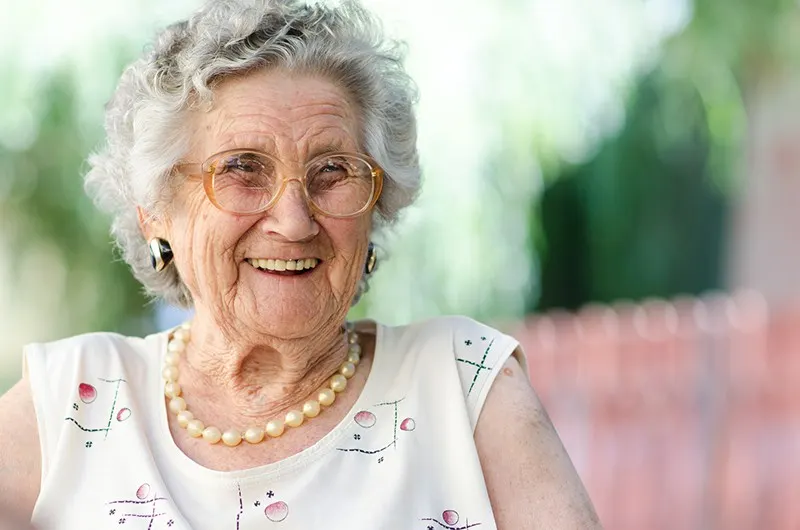 If you have curly hair and don't want to bother with keeping it neat with daily styling, you should consider opting for this short hairstyle. Older women with curly locks look magnificent if they know how to sport them.
3. Slight wave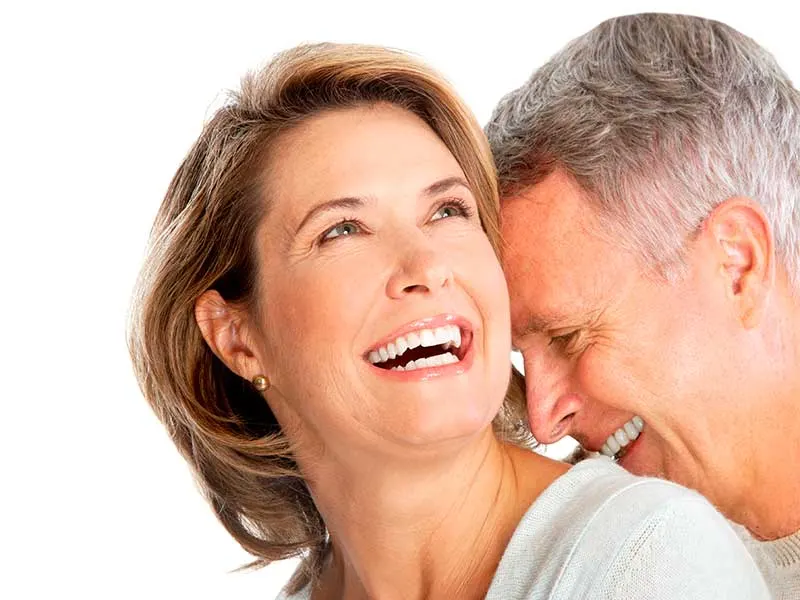 Styling your locks every day can be a hassle. You can create a wonderful bob hairstyle by giving your hair a slight wave. You can use a curling iron once every two to three days to maintain this haircut.
4. Side part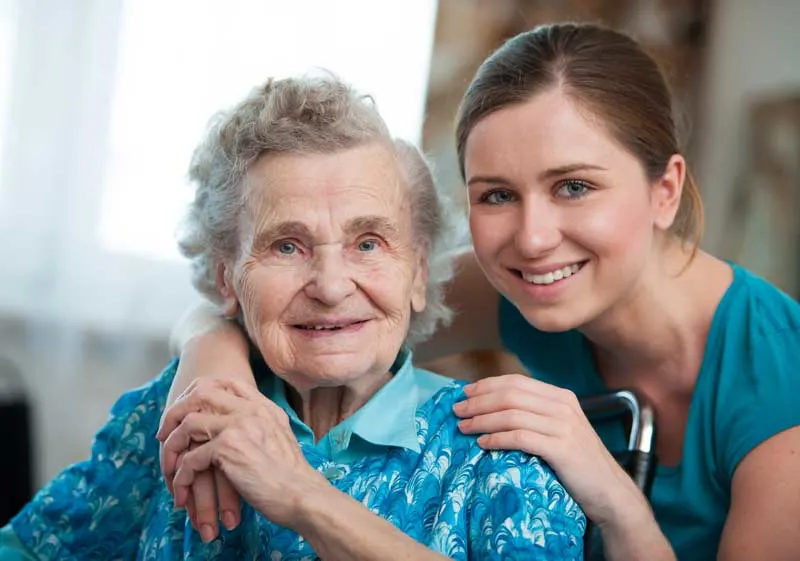 If you want to add your pixie some volume, create a side part or a lateral comb over. Comb your locks to one side to create the high hairstyle on top. The rest of the hair can be brushed back for contrast.
5. Shapely bob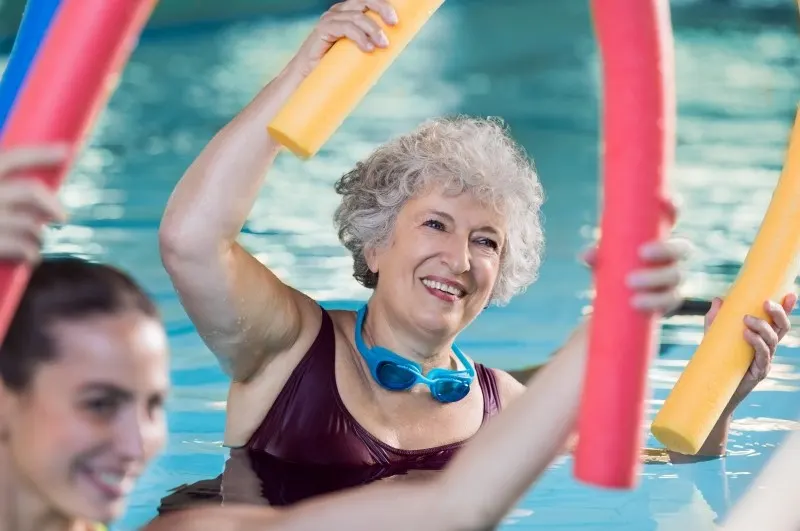 This shapely bob with bangs is a wonderful short hairstyle for older women who like to have some volume. Even if you don't opt for dyeing your silver locks, this hairstyle can make you look younger.
6. Utter simplicity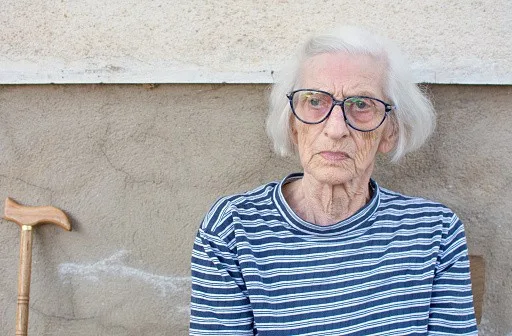 If your hair is thin but a pixie is not your favorite hairstyle, you can go for a cheek length bob. Consider making an a-line or a slightly stacked bob to give your hair some volume in the back.
7. Layers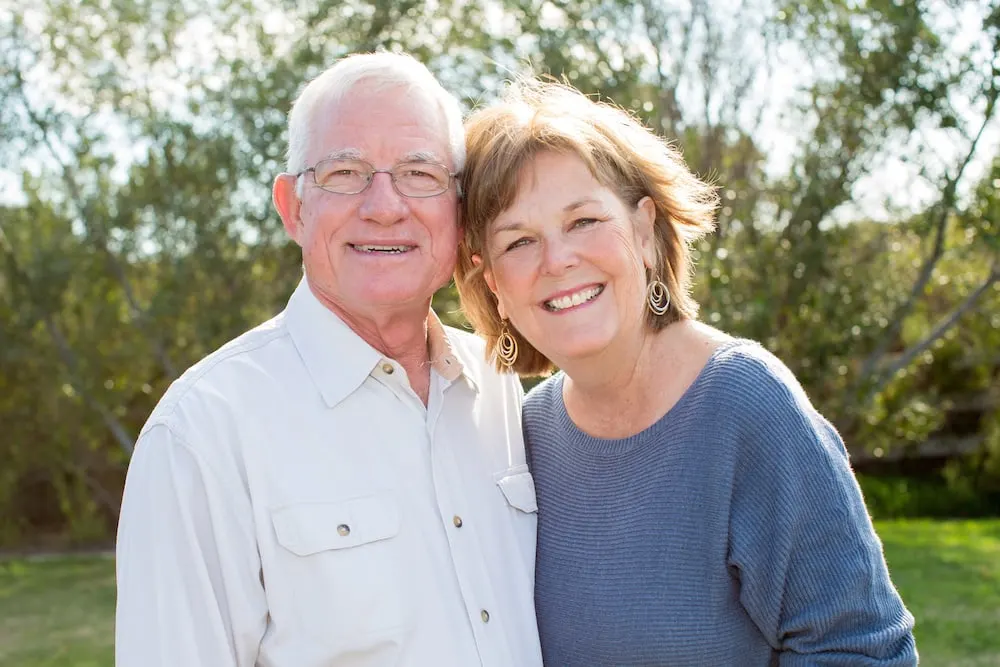 Layers are a smart way to make any haircut seems neater and voluminous at the same time. If you add short bangs to the hairstyle, you can enjoy a more fashionable look without too much styling effort.
8. Neat twists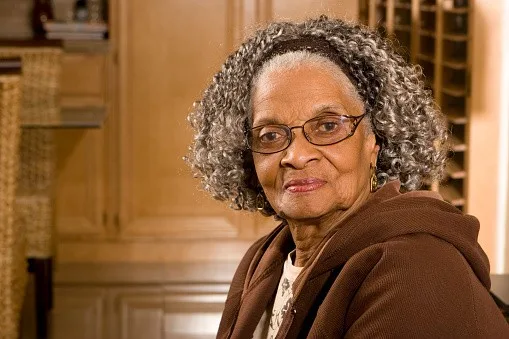 If you are brave enough to do the twists on your curly locks, you can get a wonderful hairstyle that can take 10 years off your age. If your hair is thick enough you can consider adding some hair extensions for volume and color.
9. Tapered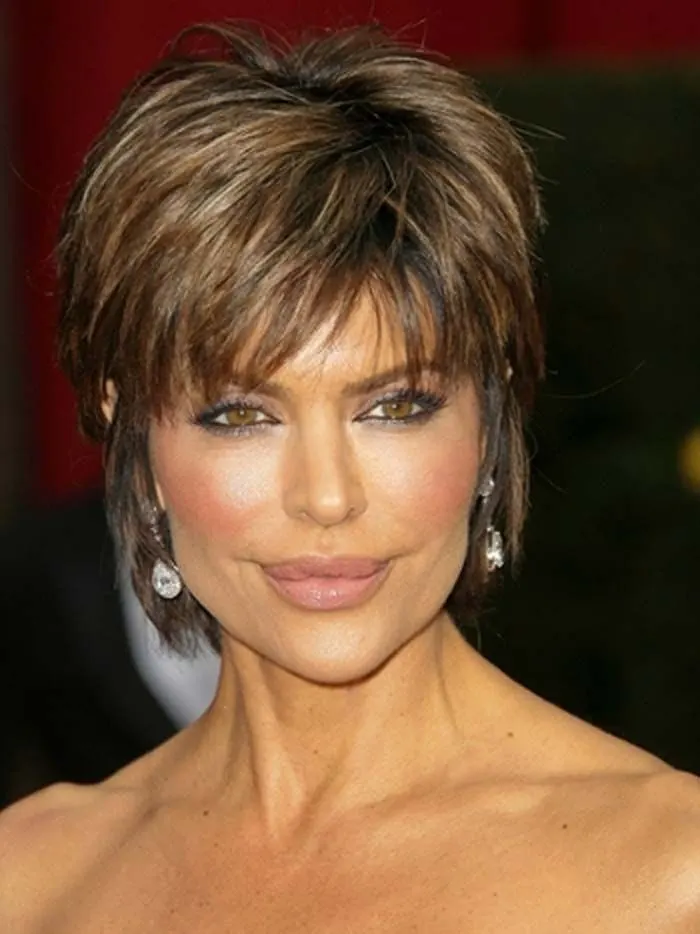 When it comes to short hairstyles for older women, tapered cuts are usually the most popular. This taper is left a bit longer around the perimeter, giving the look a little bit of a twist.
10. Lengthy Taper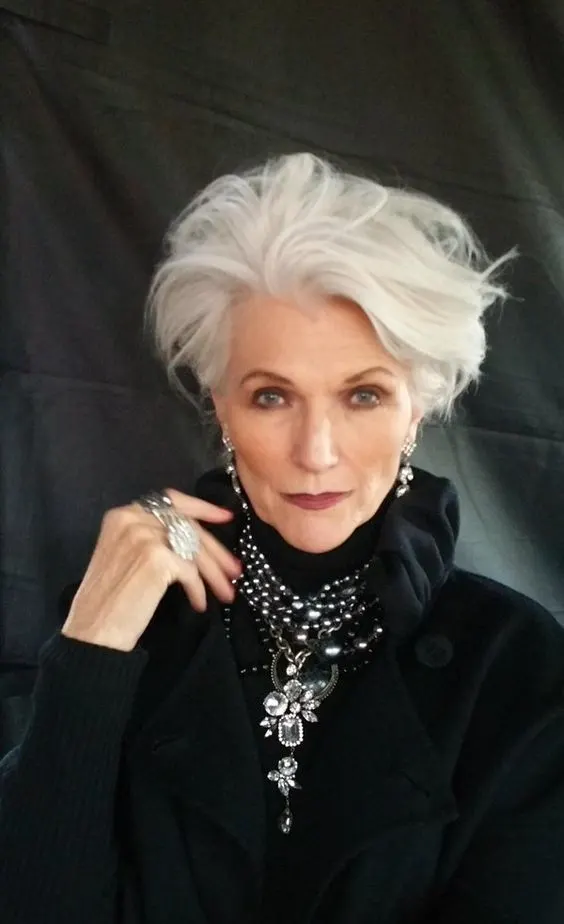 This tapered cut has been left very lengthy at the crown while the perimeter of the hair is cut closer to the head. This carefree look is not only functional, it's also incredibly chic.
11. Short and Sweet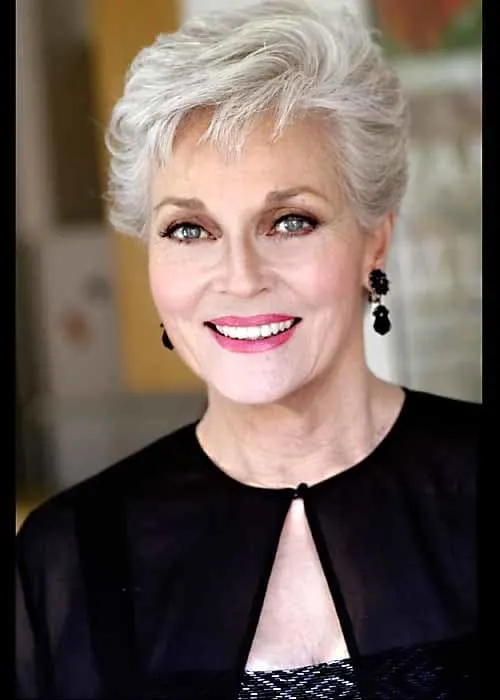 Another great hairstyle for older women is to cut the hair fairly uniform all around, but also adding some layers for movement and character.
12. Simple Bob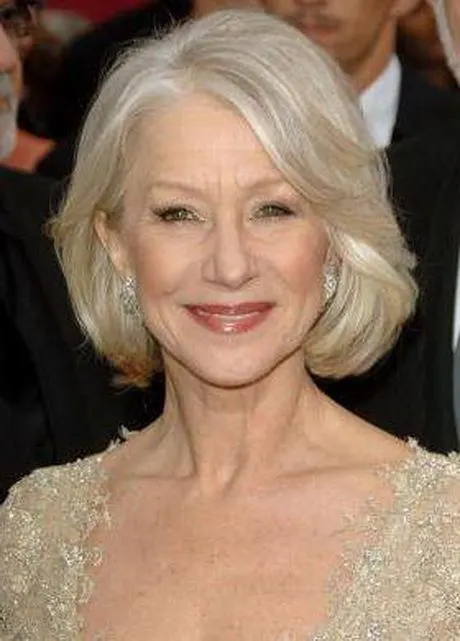 This adorable bob is perfect for women who are looking to cut the hair but don't want the drastic change associated with a tapered or pixie cut. The face-framing bangs, subtle layers, and highlights give this simple style some much-needed character.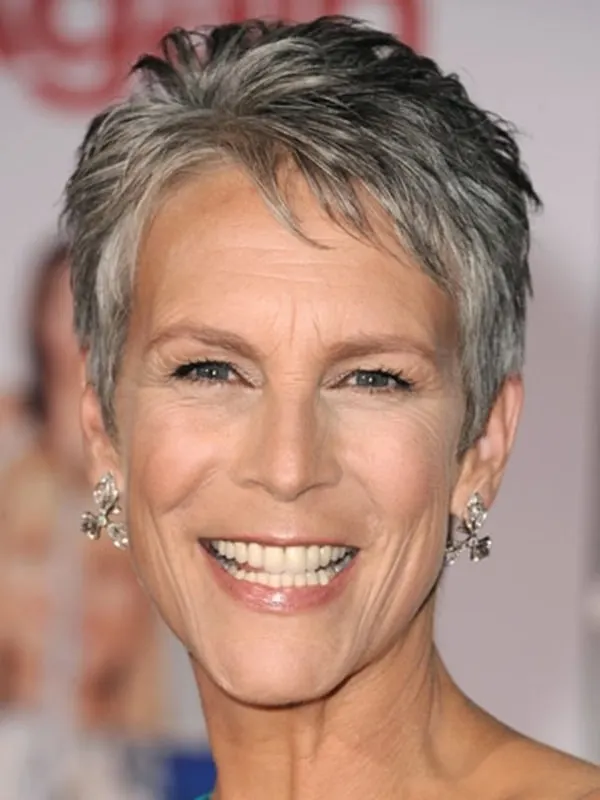 Jamie Lee-Curtis brought the pixie cut back into the spotlight once she finally went grey and it suits her well! This hairstyle is a great option for older women who are looking to do something bold and daring.
14. The TV Mom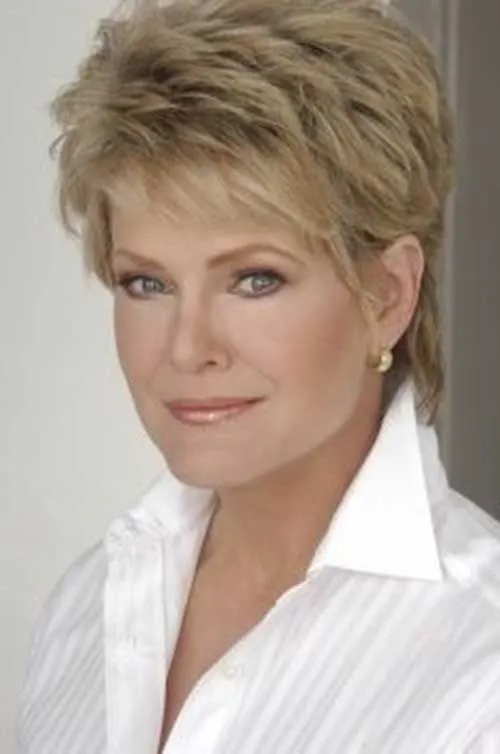 This haircut is the staple t.v show mom hair of the 90s and early 00s. This cut features a lot of choppy layering plus highlights to emphasize character.
15. Sleek Bob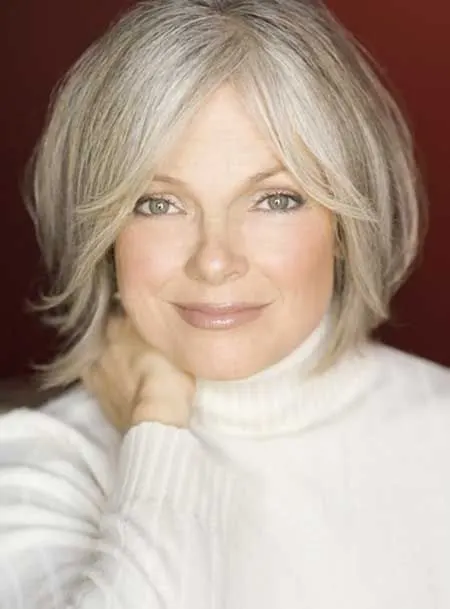 This sleek bob is another haircut for older women and is one of our favorites. This face framing bob is perfect, as it can be maintained rather simply.
16. The Flip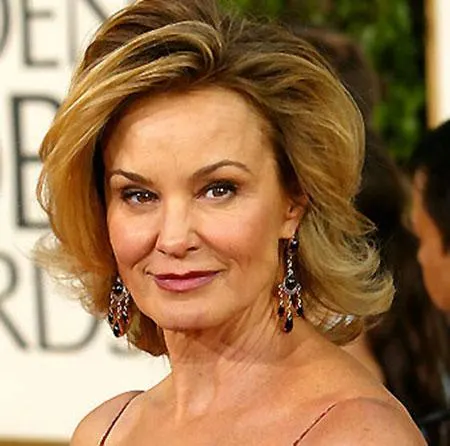 This is another hairstyle for older women that was made popular by t.v. moms during the 90s and early 00s. This bodacious 'do is perfect for women who are looking for something fabulous and classy.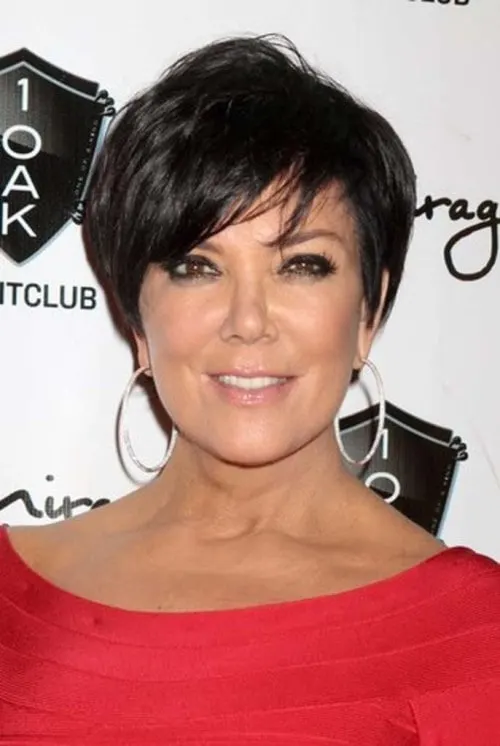 If you want a pixie cut but don't want to go as low as Jamie Lee-Curtis, try this stunning variation as sported by Kris Jenner.
18. The Newbie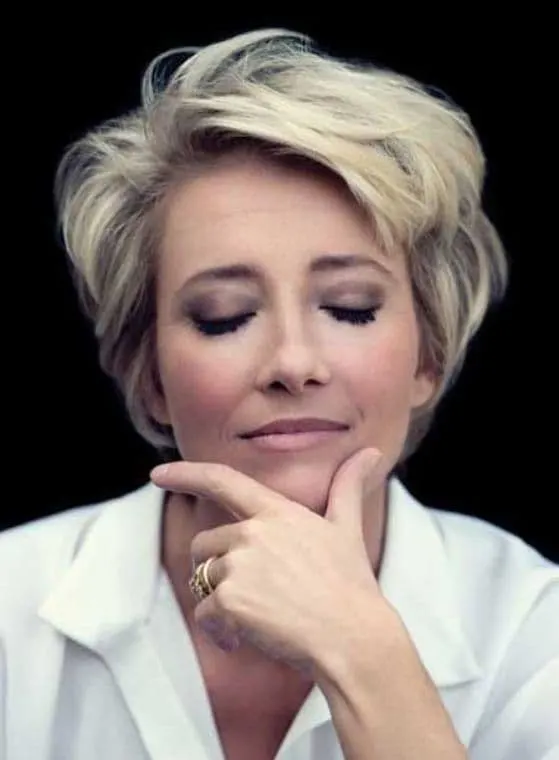 If you're a woman who has just crossed the threshold of what is considered 'older', then this semi-youthful 'do be perfect for you!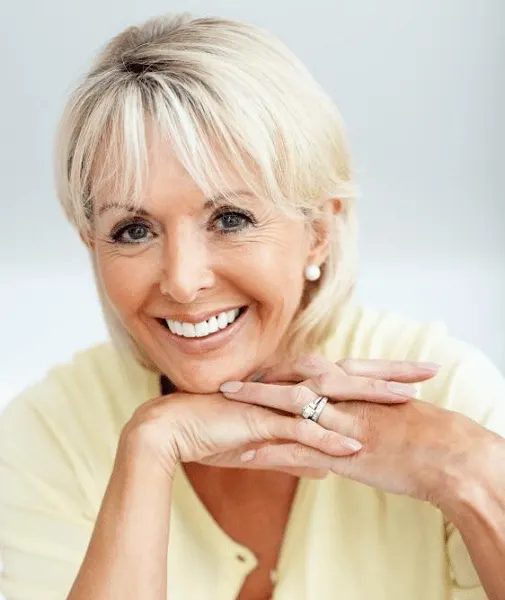 Any short hairstyle that includes bangs is a great option for older women because bangs help create a more youthful appearance. However, don't go for bangs that are too thick or perfectly straight, but rather opt for layered and a bit asymmetric bangs.
They will match a classic lob haircut perfectly. If you feel like your face is engulfed by the hair, wear it tucked behind the ears.
20. Straight, Front-Swept Hairstyle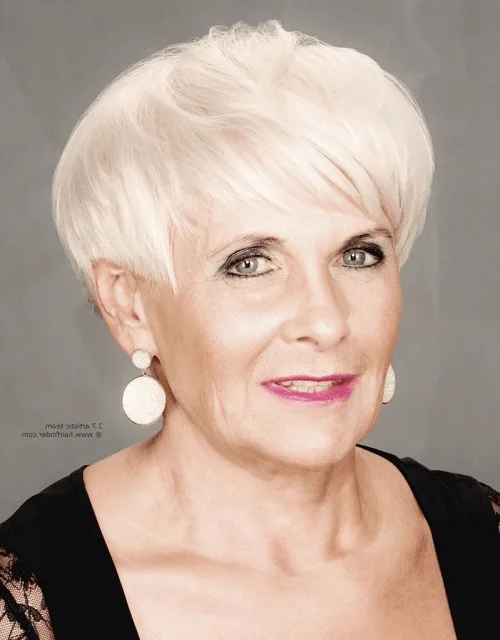 This short haircut for older ladies is a perfect option for classy ladies who like some volume in their hair. When you wash your hair, use a blow dryer and a styling brush to achieve the volume and the sleek appearance. Pull the hair towards the forehead and then just wear it a bit side-swept across the forehead.
21. Teased Curls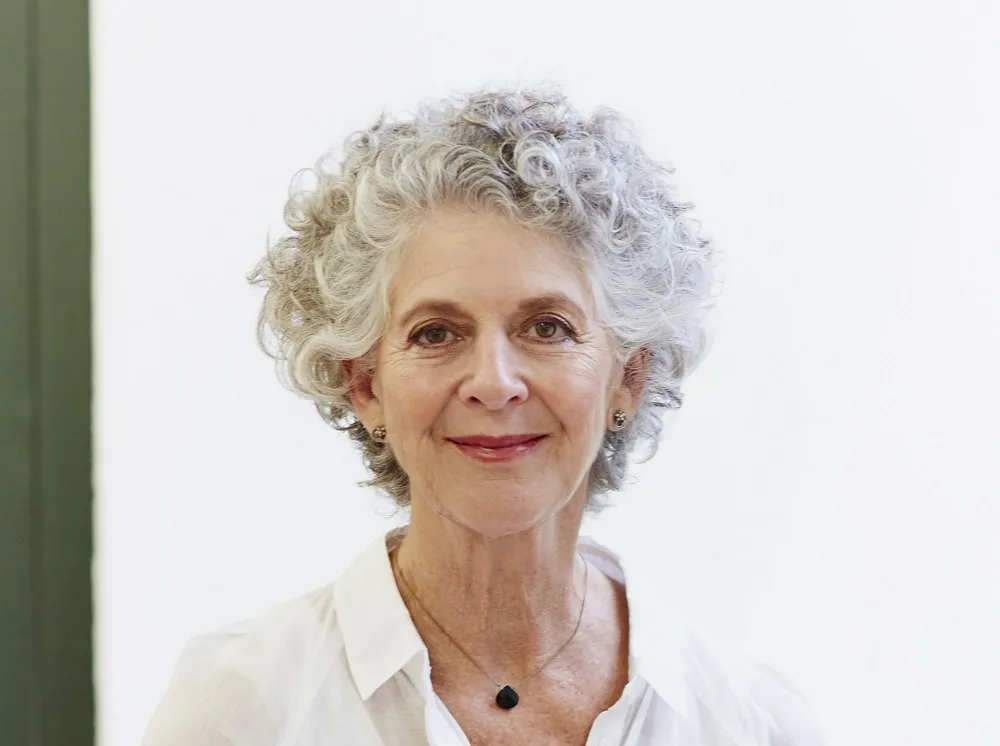 This is a hairstyle that is literally worthy of a queen. If you have curly hair, you can just use some rollers to additionally shape the curls. After taking down the rollers, comb the bangs towards the back and spray everything with a little bit of hair spray.
23. Teased Curls and Asymmetric Bangs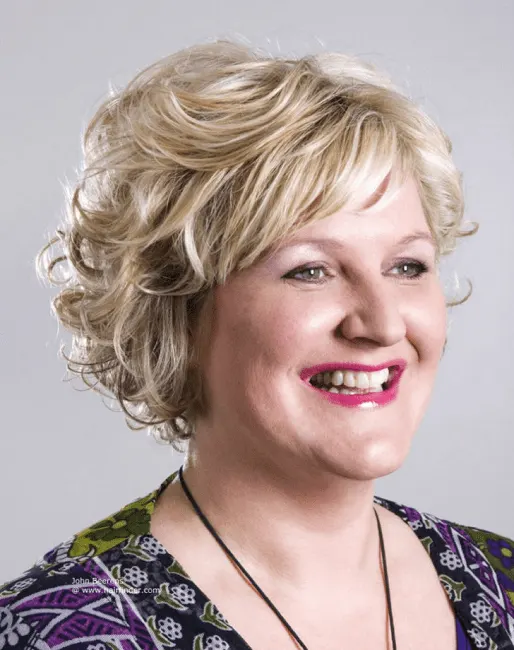 Apply some hair mousse to your hair while it's still wet and mess it out while blow drying it for a natural and voluminous effect. Also cut the bangs asymmetrically because not only will that make you look fresh and youthful, but it will also contrast a round face really well.
24. Spiky Hairstyle with Asymmetric Bangs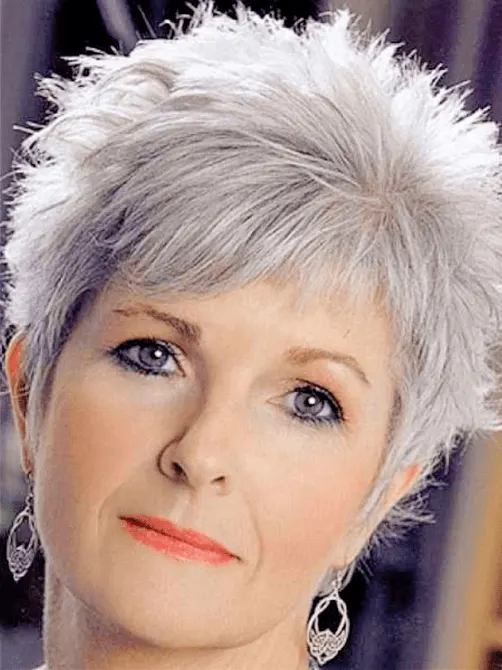 A good, short spiky haircut for women will freshen you up like nothing else. All you need is a bit of hair gel to mess the hair out and you will instantly look 10 years younger. Other than that, you can also experiment with some cool asymmetric bangs.
25. Messy Haircut with Sleek Sides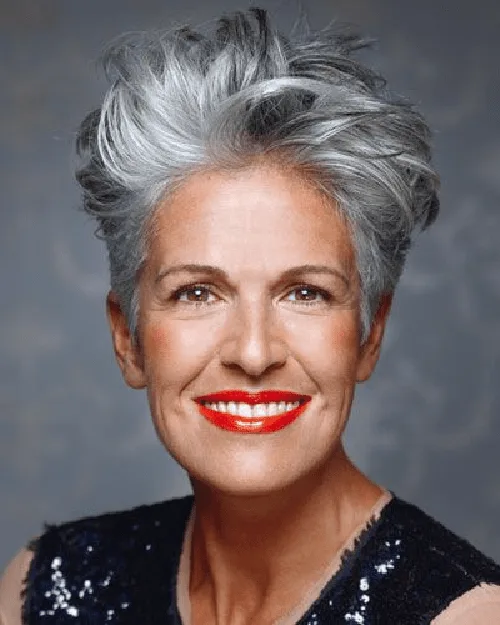 Even though this short hairstyle for older women is a bit more demanding, the final result will be amazing as it will deliver an incredible elongating effect against your face. Use a little bit of hair gel to make the hair on the sides sleek, and a styling brush and a blow dryer to style the messy haircut on the top.
25. Natural Layered Haircut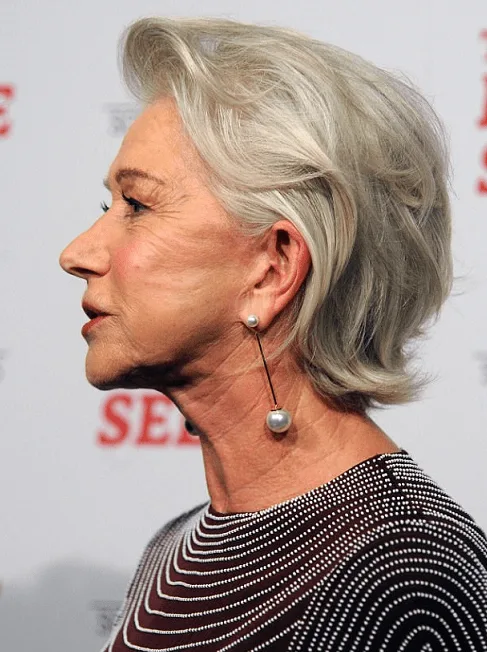 This hairstyle is one of the simplest hairstyles for older women with short hair because it requires almost no styling at all. All you need to do is blow-dry your hair, take a bit of hair wax on your fingers, and go through your hair. You can also wear your hair tucked behind the ears.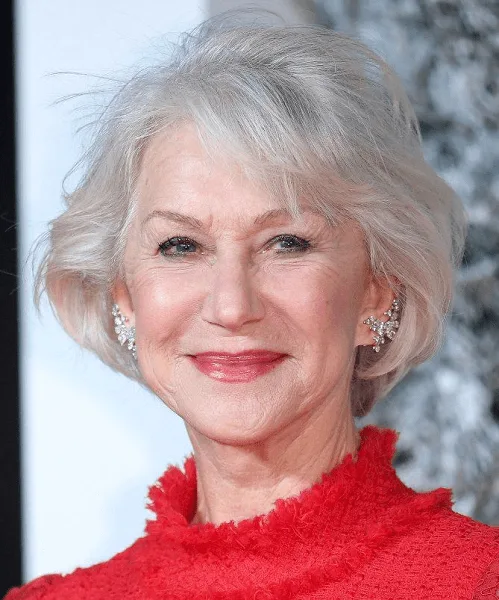 A messy look doesn't have to be inappropriate for older ladies if it's properly styled. For instance, messing out a bob haircut will just add more volume to it and make it look more interesting.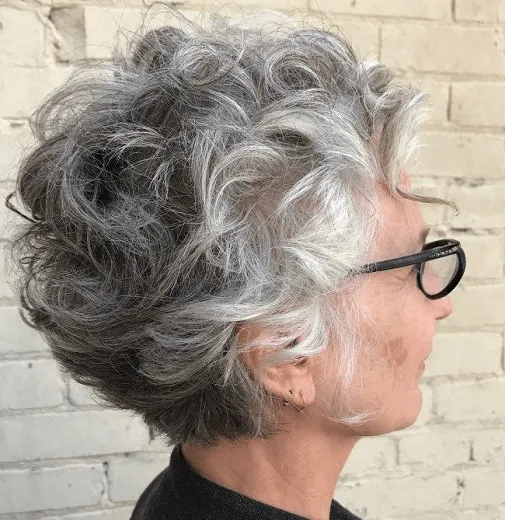 Natural curls are stunning no matter the hairstyle. But if you opt for a short haircut, make sure that it's a bit shorter on the sides, and a bit longer and looser on the top to show off the gorgeous curls but still not make your face look wide.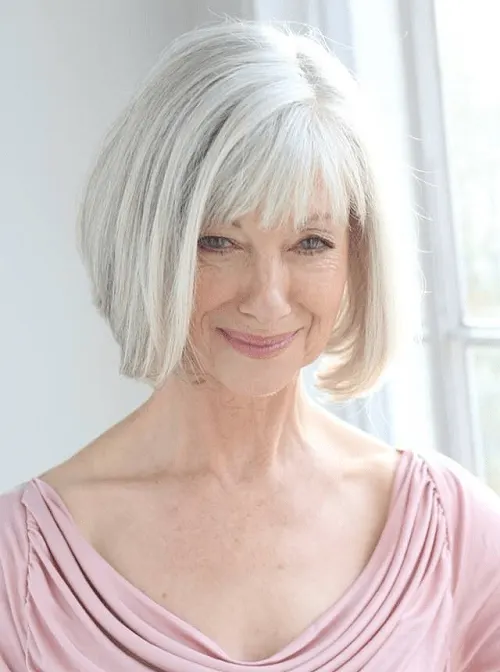 Use a styling brush and a blow dryer to straighten the hair and curly it slightly on the ends. Use a bit of wax to style your bangs and you will have a stylish straight bob that is a perfect short haircut for older ladies, especially ones with naturally straight and thin hair.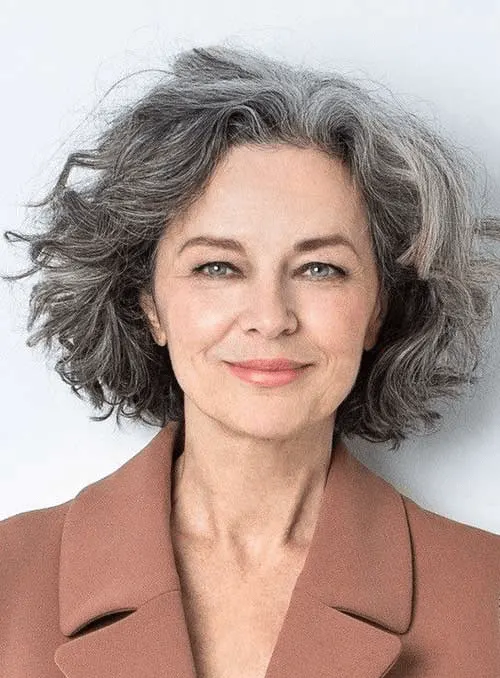 If your hair is naturally wavy, you don't have to do much to style it. Add a bit of hair mousse while your hair is still wet and let it dry naturally.
30. Spiky Haircut with Short Bangs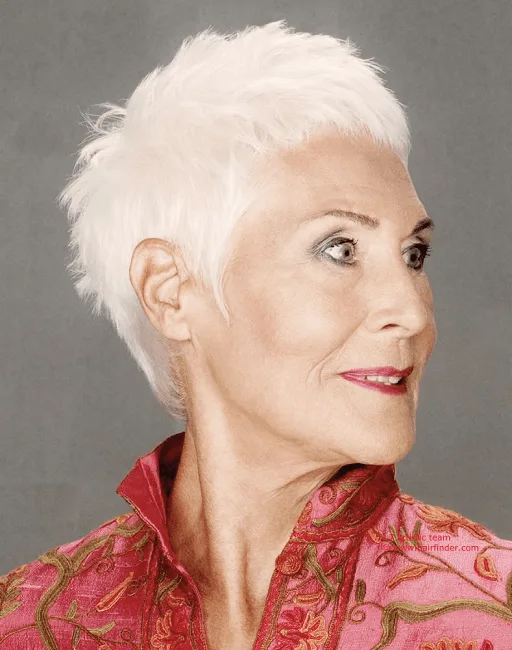 Older women can also look fierce and bold, and this spiky short haircut with short bangs is exactly right for that. It also takes very little time to style as it just requires messing your hair out with a little bit of hair gel on your fingers.
31. Sleek Side-Swept Short Hair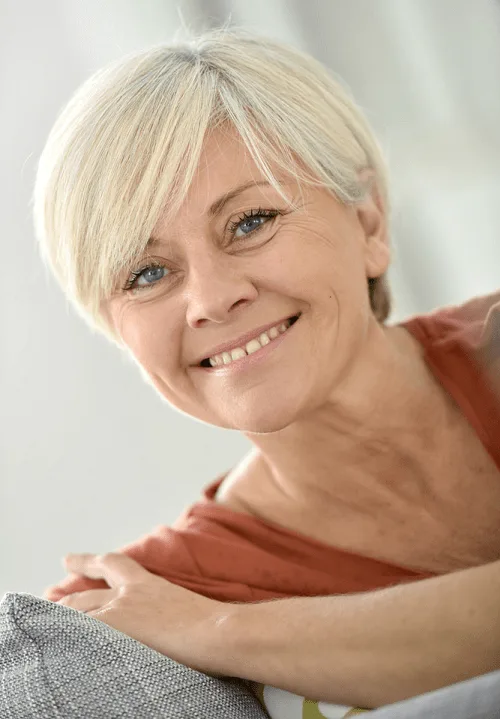 Straight, side-swept bangs are another great option for an asymmetric effect. This older women's short hairstyle also looks incredibly respectful and elegant, and if you have naturally straight hair, it won't take you a lot of time to style it.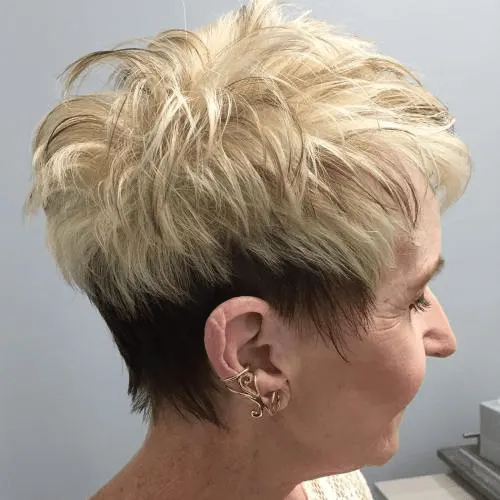 You can have some fun with your hair by trying to combine different colors for a fun result. This haircut is short on the sides and at the back, with those short parts dyed in a dark brown color.
The top part is an ashy blonde and messed out. For additional volume on the top, you can also tease the hair a little bit and spray it with some hair spray.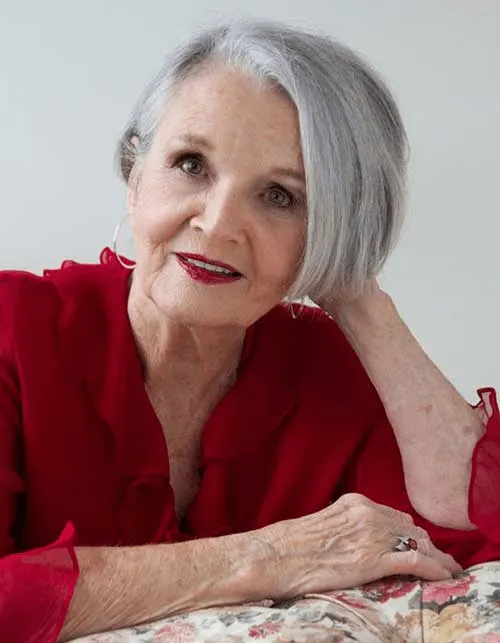 The best haircuts for older women with short hair are the ones that reflect their natural elegance and wisdom, such as this straight, side-swept bob. This hairstyle is achieved with a styling brush and a blow dryer, with one side of the hair being tucked behind the ear.
So while there are many different hairstyles for older women to choose from, it's safe to say that staying in tune with your personality and understanding your lifestyle and how your hair behaves is all you really need when deciding which style is best for you.