When it comes to music icons, brown hair totally rules! It's like the ultimate pop star shade. There are so many top singers who have gorgeous brown locks.
Brown hair is versatile and flatters pretty much everyone. There are so many shades of brown hair like rich chocolate browns, warm caramels, subtle highlights, etc.
But it is not only about the shades of brown. These singers style their brown hair in so many cool ways, from pixies to long layers and everything in between.
Famous Singers with Brown Hair
So if you're looking for hair inspiration from pop's biggest names, check out these celebrity singers slaying the brown hair game. Get ready to fall in love with brown all over again!
1. Harry Styles
Let's kick off the list with one of the most popular singers who rocked the brown shade and has the most beautiful eye color.
The British singer was born on February 1, 1994, and started his career as a part of the One Direction band but is currently one of the top solo artists on the planet!
Besides his soulful voice and great music, Harry Styles is also known for embracing the natural beauty of his brown hair. The singer rarely changes his hair color but he changes his haircut from time to time.
One of the most iconic aspects of Harry Styles's hair is its wavy texture and messy look, whether it's short or long.
Recently, Harry Styles dyed his hair a few shades darker, which was for his role in his 2022 movie "Don't Worry Darling".
However, he still maintains his wispy brunette hairstyle, which perfectly suits his chiseled chin and green eyes.
2. Justin Timberlake
Justin Timberlake is one of the most popular singers out there with some all-time favorites like "Mirrors", "SexyBack", and "Cry Me A River".
Like Harry Styles, he also started his career as a part of the NSYNC band but later had a successful solo career.
Although he's naturally a brunette, Timberlake has had a wild ride with his hair color over the years.
In fact, he has gone from various shades of blond to even dark black at one point. But no matter what color his hair was, he always knew how to ace his look!
One of his boldest and most iconic hair looks was his platinum blond hair during his boy band days. However, in recent years, he has toned things down a bit and started embracing his natural brown hair.
Timberlake rocked various hairstyles with his natural brown color, including buzz cuts, crew cuts, low fade, combed back, and more.
3. Jennifer Lopez
Besides being one of the most attractive singers on the planet, J.Lo is also a well-established actress, dancer, and businesswoman.
Throughout her 35+ years of career, Jennifer Lopez always knew how to start trends with her hairstyle.
While she experimented with various hair colors, she has embraced her natural brown colors more often than not.
Although she started many hairstyle trends, one of her most iconic looks was her dark brown hair with caramel brown highlights in the early 2000s.
Jennifer Lopez was also quite successful in choosing the right haircuts to match her Latin heritage, including long flowing waves, high tight ponytails, short bobs, high buns, and much more!
4. Post Malone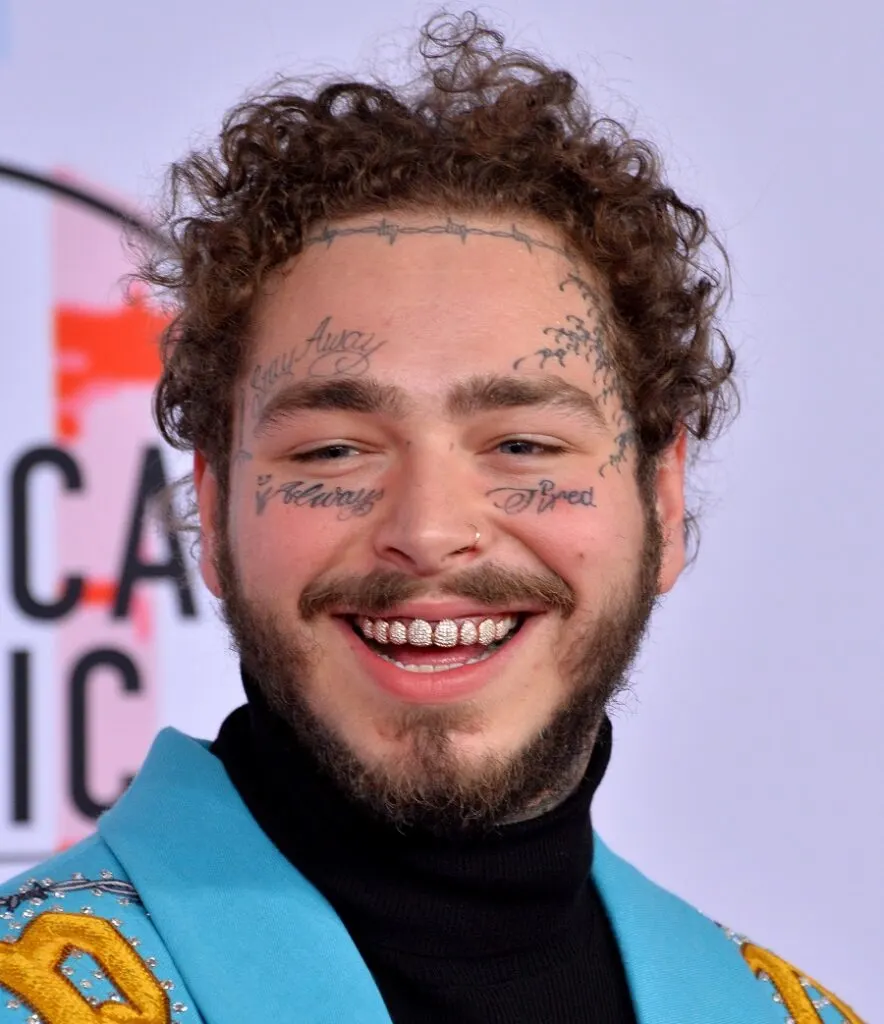 With over 80 million records sold worldwide, Post Malone is rising through the ranks as one of the most popular icons of hip hop of his generation.
The sensational rap singer is also known for experimenting with various music genres, including country music, trap, R&B, pop, and much more!
However, music genres aren't the only thing Posty has been experimenting with over the years.
When he first started his music career, he was known for his long, brown scraggly locks and was featured in some of his most popular songs like "White Iverson" and "Congratulations".
In fact, fans were divided when he cut his long hair shorter back in 2018, and by 2023, he has gone through several transformations, not only with hairstyles but also his growing list of tattoos!
In recent years, Posty has been going for unique haircuts that are mostly extremely short without altering his natural brown hair color.
5. Nick Jonas
Nick Jonas has always been a trend-setter with hairstyles since his early days as a part of the Jonas brothers.
In fact, he was an iconic styling model that many teenagers styled their hair after during the time.
Although Nick Jonas is known for changing his hairstyles frequently, he rarely alters his natural dark brown color.
One thing that helped Nick Jonas stay a style icon through the years is picking age-appropriate styles.
For instance, during his teenage years, he went for wavy medium-length hairstyles, but as he grew older, he shortened his hair a little and picked hairstyles like buzz cuts, classic tapers, and clipper cuts with clean tops.
6. Zendaya
Zendaya is one of the most up-and-coming singers of her generation and is known for both her unique charisma and hazel eyes that perfectly match her brown hair.
Although she is currently known for rocking light brown braids and buns, she used to experiment with many hairstyles and colors when she was younger. This includes afros, blond pixie cuts, and much more!
7. Miley Cyrus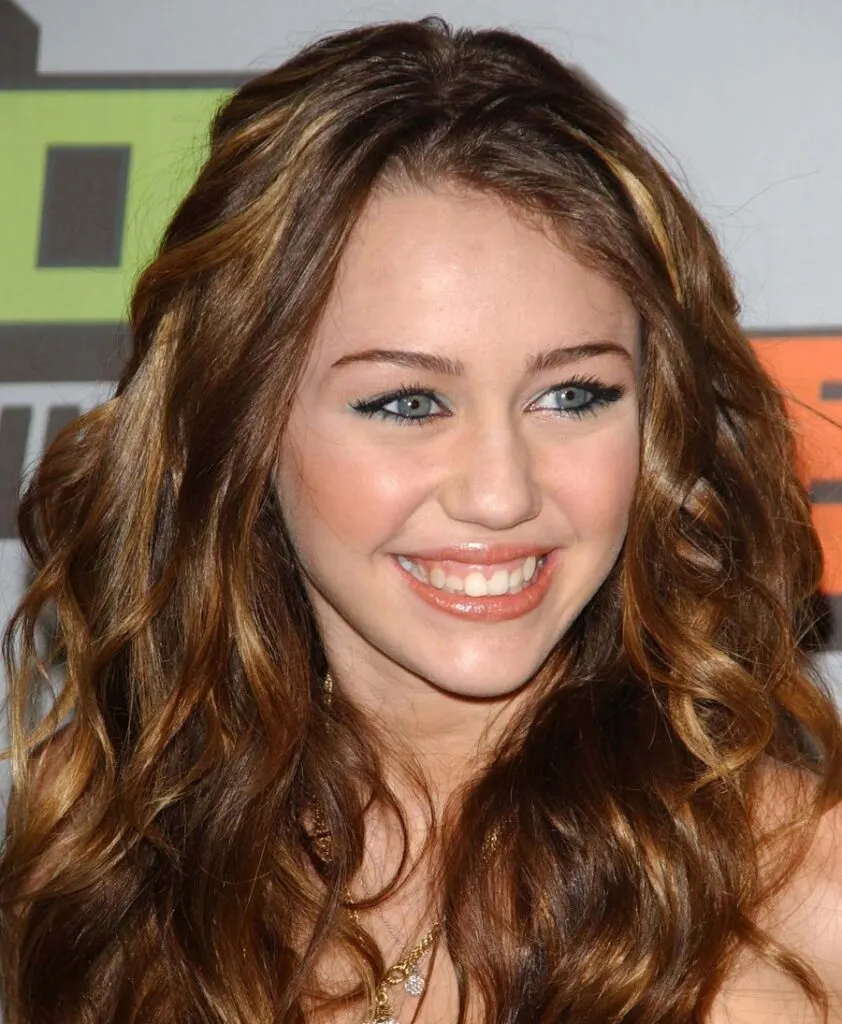 Miley Cyrus changed her hairstyle many times over the years, going from long and flowy to extremely short.
She was never shy to show her edgy personality in her hair colors as well, as she dyed her hair various shades of brown and blond through the years.
In fact, Miley Cyrus had so many blond hairstyles in the past that many people don't know that her natural hair color is actually caramel brown, which is the color she started her career with during her early days at Disney.
8. Charlie Puth
Besides his sensual voice, heartfelt lyrics, and creative music, Charlie Puth is also known for his amazing brown hair.
Puth started his career on social media, uploading music videos and song covers on YouTube. However, he made a name for himself with the major success of his song "See You Again".
Although he always embraced his natural wavy brown hair, he flipped a switch in 2018 and went for a dramatic platinum blond hair before returning back to his original hair color.
9. Michael Bublé
Michael Bublé is a Canadian singer known for his smooth vocals and one of the leading singers in the contemporary pop genre.
Despite his success and various tours around the world, Bublé rarely changed his classic hairstyle. However, he is not to blame here because his hairstyle perfectly matches him and his persona!
10. Shawn Mendes
Lastly, we have another hitmaker known for his iconic brown hair. Shawn Mendes rocked a variety of hairstyles over the years, but the most common aspect of these styles is maintaining his thick curly hair.
He started his career with medium-long hair, but gradually shortened its length over the years. Currently, Shawn Mendes went for a totally new style with an ultra-short buzz cut.
This marks the end of today's article that walks you through 10 of the most popular singers with brown hair.
Of course, this is by no means an exhaustive list, but it goes to show the true beauty of brown hair and how incredibly versatile and stylish it can be!
Trending Topic