Most pixie cuts are only a few inches long, but they can be just as versatile, if not more so, as long hair. Thanks to details like layers, bangs, and different textures, styling your pixie cut is fun and relatively stress-free.
Sexy Spiky Pixie Cuts
Many women prefer the spiky look because it's an easy way to create volume and energy for casual as well as formal occasions. Below are 18 spiky styles that pixie babes simply can't live without.
1. Messy Spiky Pixie
A popular laid back short spiky look. This look requires minimal styling products and just a few minutes to create that bed head vibe. Focus choppy texture to the top of the head and keep the sides smooth.
2. Short and Tousled Pixie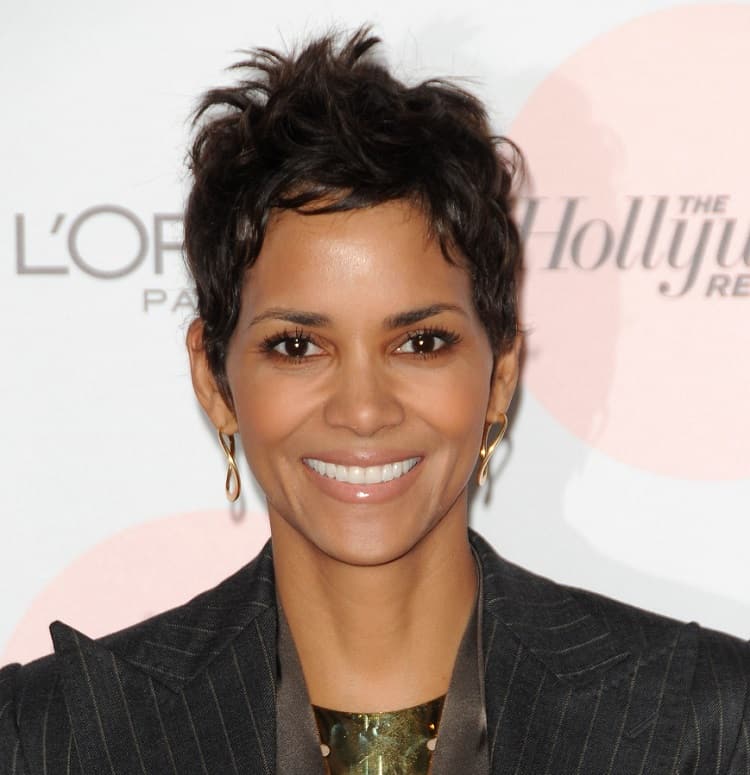 This short spiky pixie looks best when dry, so steer clear of heavy gels that make hair appear shiny. All you need is a light styling creme to work through damp hair. Short bangs are perfect for this look.
3. Straight Pixie for Older Women
Getting older often requires choosing a short haircut, but it takes an especially stylish babe to rock a spiky pixie cut for older women. This short pixie is perfect for straight hair that is fine rather than full.
4. Longer Spiky Pixie
If you aren't afraid of height, then this longer pixie may be your next 'do. A faux hawk shape is necessary at the top of the forehead and should be mirrored by shorter spikes at the back of the head.
5.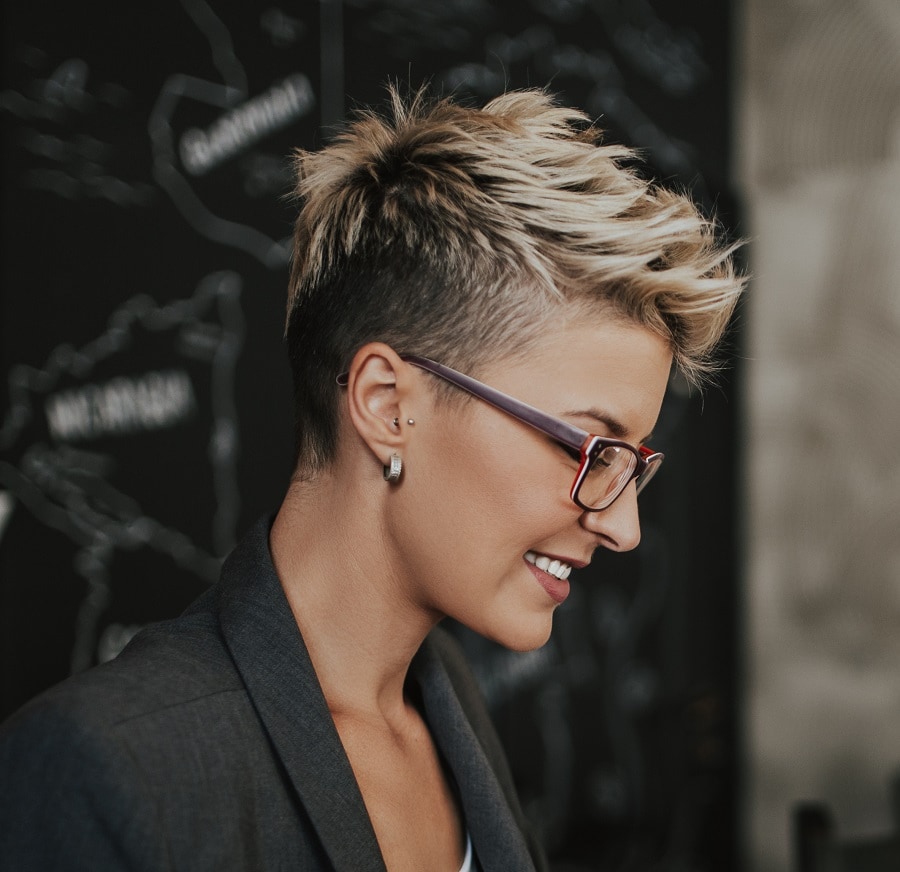 6.
7.
8.
9.
10.
11.
12.
13.
14.
15.
16. Spiky Hair with Fringe
A cool pixie with bangs is for the artistic babe. Instead of spiking up your bangs, cut them short and lay them flat along the forehead while focusing that edgy, spiky texture on the rest of the hair.
17. Spiky Cut for Thin Hair
Create movement and texture with this spiky pixie for thin hair. The blue roots add dimension to these silver locks. Even if you prefer a more traditional color, this highlighting effect makes hair appear thick and rich.
18. Faux Hawk for Thick Hair
Faux hawks are an easy yet sexy way to style a spiky pixie cut for thick hair. Add height at the top of the forehead to draw attention to your eyes, lengthen a round face shape, or balance out an oval one. If your hair is rather thick, this provides excellent distribution.
The best part about spiky pixies is their flexibility. Spike hair up in a faux hawk or any organic shape that you desire. Don't overuse product, follow your inner creativity and you're good to go!