Are you an older woman considering a pixie haircut for your next new hairstyle? There are many reasons to try one, not just because they're super cute! Many are low maintenance, flatter any face shape, and can be tweaked to express your personality with hair color, side bangs, and braids!
Check out these gorgeous pixie haircuts for older women!
1. Long Pixie with Side Bang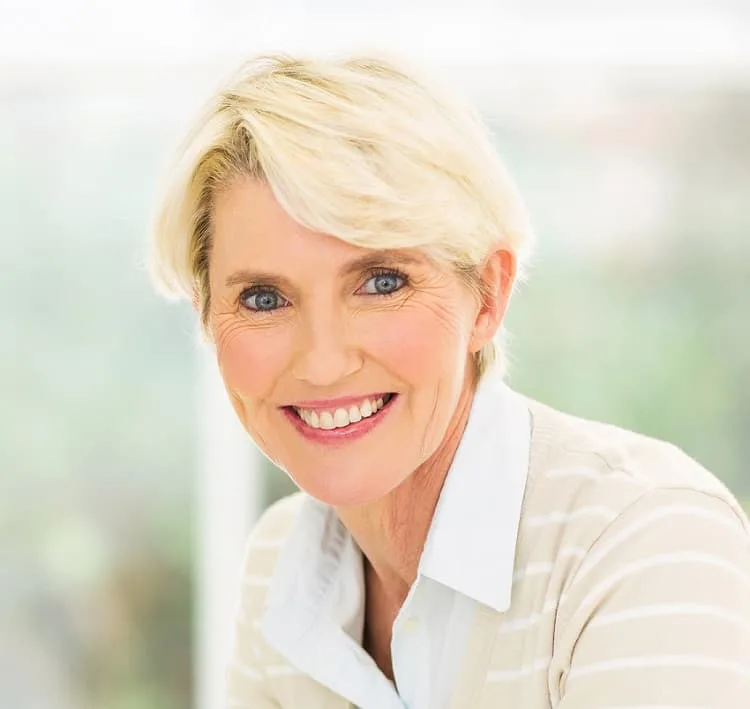 If you're used to short haircuts, you can keep your traditional and familiar style yet try out a pixie cut by going shorter. A soft side bang makes the style cuter, and the vibe is still adult-like yet youthful on older women in this platinum blonde.
2. Short Pixie in Light Blonde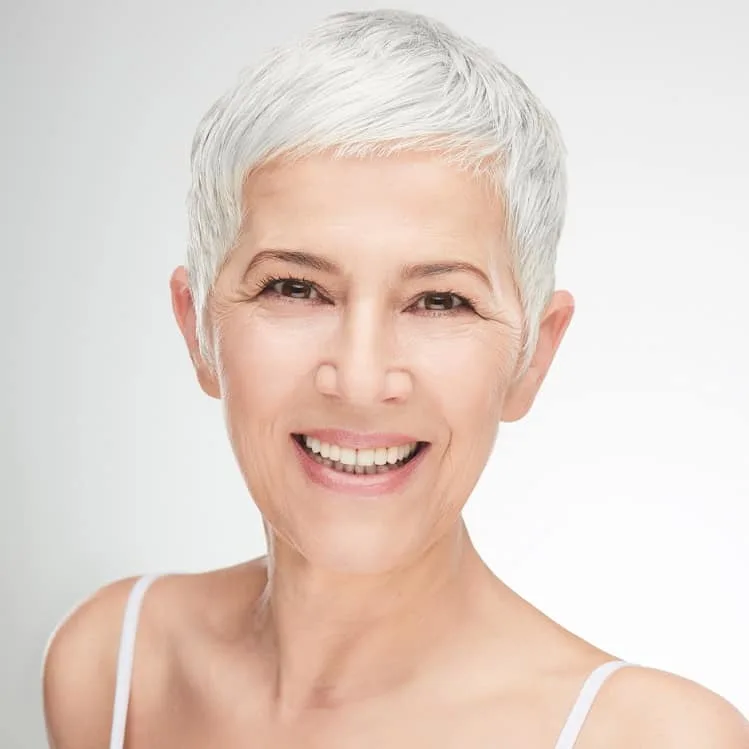 For this short pixie haircut, hair is about the same length all over but maybe a little longer at the bang section. Try a light blonde or even white for a flattering, fresh color.
3. Choppy Pixie with Layers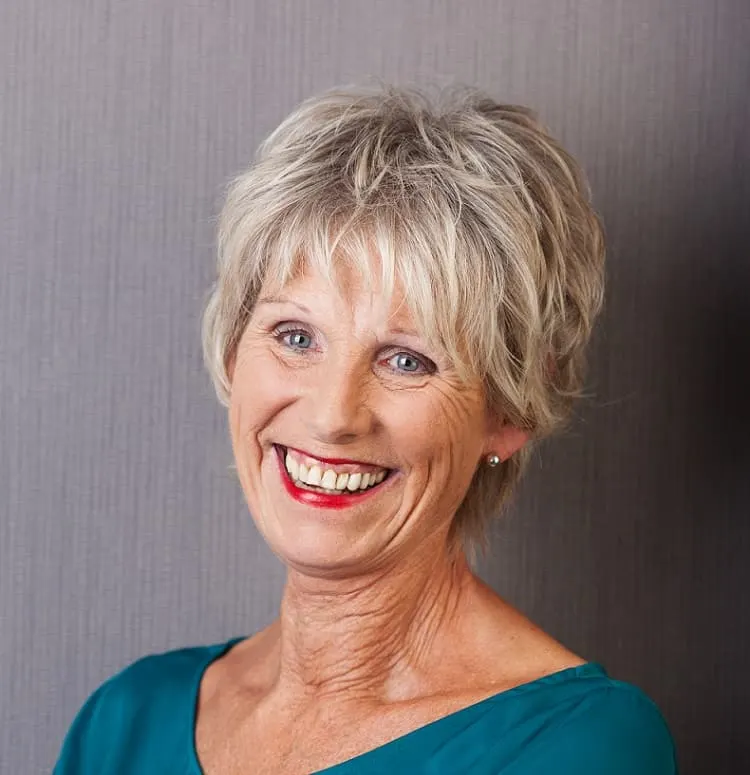 Remember when Jane Fonda rocked this hairstyle in Monster-In-Law? Now you can have her voluminous haircut on your older woman by adding choppy layers to create texture.
4. Pixie Haircut for Fine Hair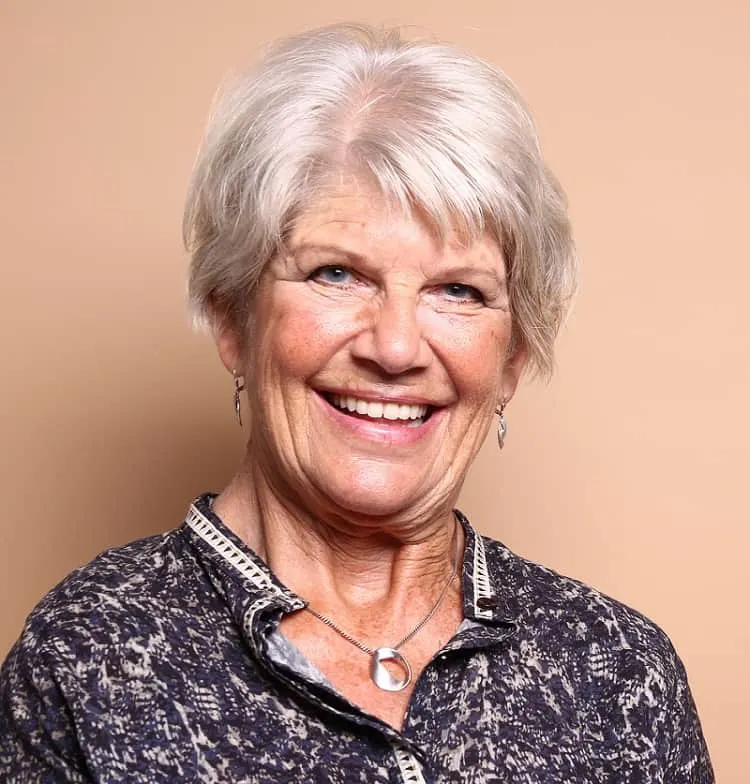 For older women with fine hair, pixie haircuts will take your locks and fashion into something chic. Keep locks locker at the crown and top of the head and shorter everywhere else for effortless style.
5. Highlighted Pixie with Side Part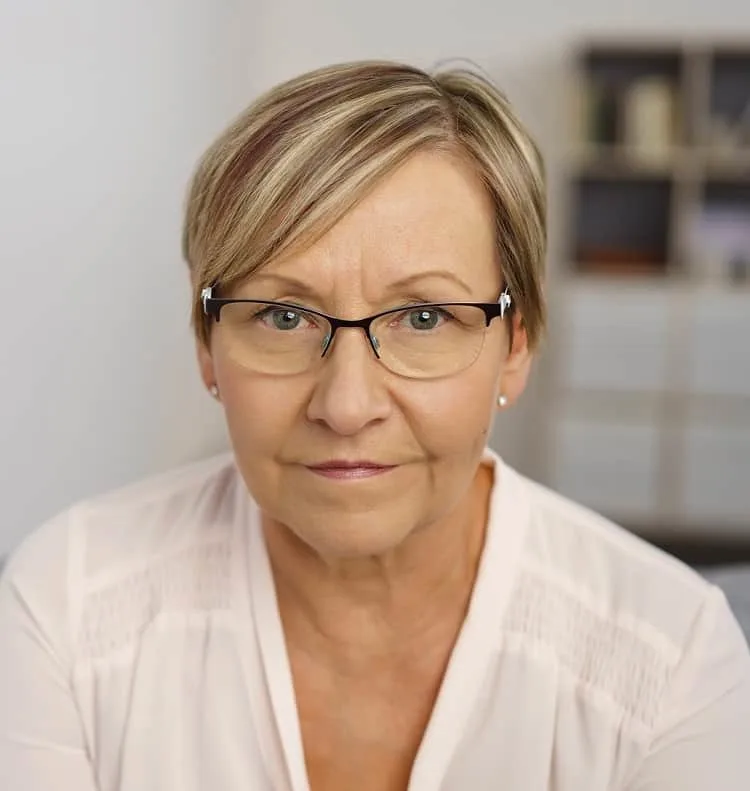 If you're used to center parts, you can get a whole new perspective by parting your highlighted pixie at the side. One side will be shorter and the other longer for dimension.
6. Pixie Cut with Waves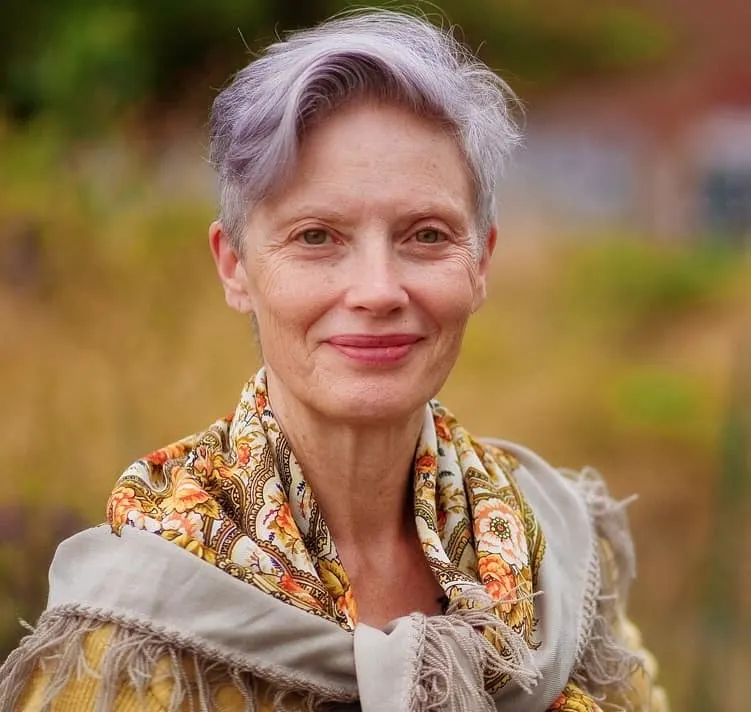 Are your eyes your favorite feature? If so, you'll love how this side-parted pixie with soft waves is shorter than the ears. It will elongate your face and highlight your neck as well.
7. Natural Black Hair Pixie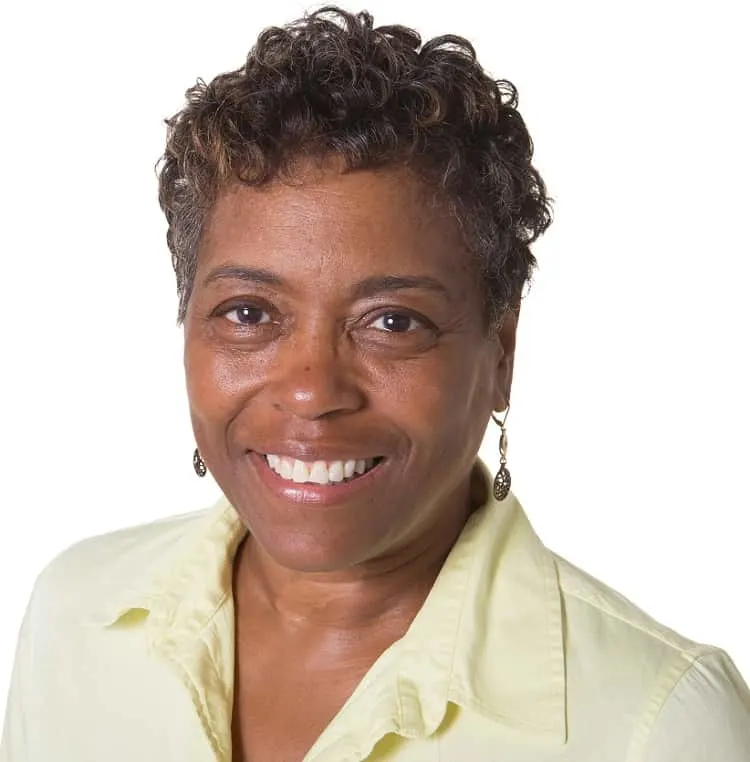 Pixie haircuts are perfect for older black women growing out their natural hair. Not only will your hair have a chance to get long and healthy again, but you can easily shape its natural curls with just a bit of product.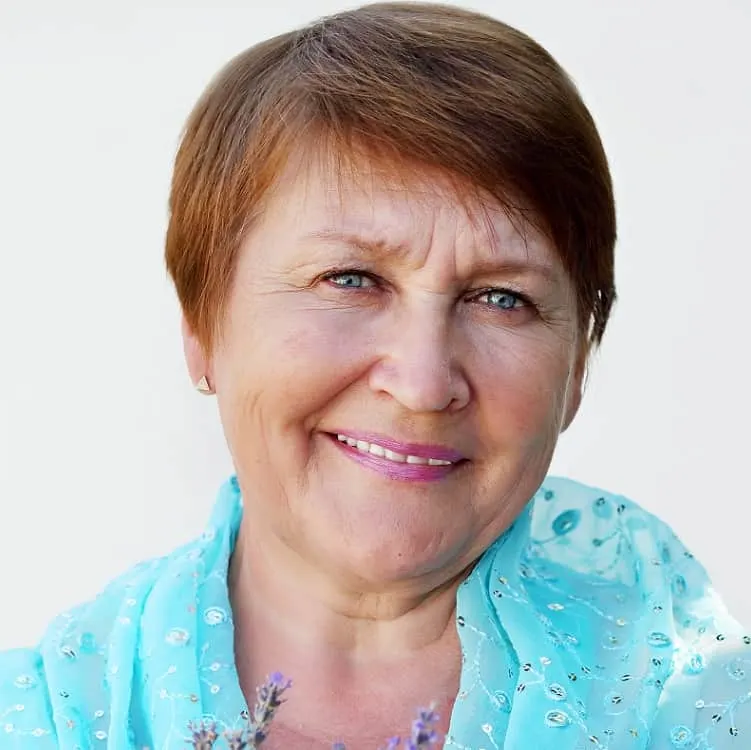 Are you an older woman hoping to spend less time styling your hair in the morning? Pick a rich hair color to gloss over your pixie haircut, straighten it, and smooth it down for this look.
9. Soft Curly Pixie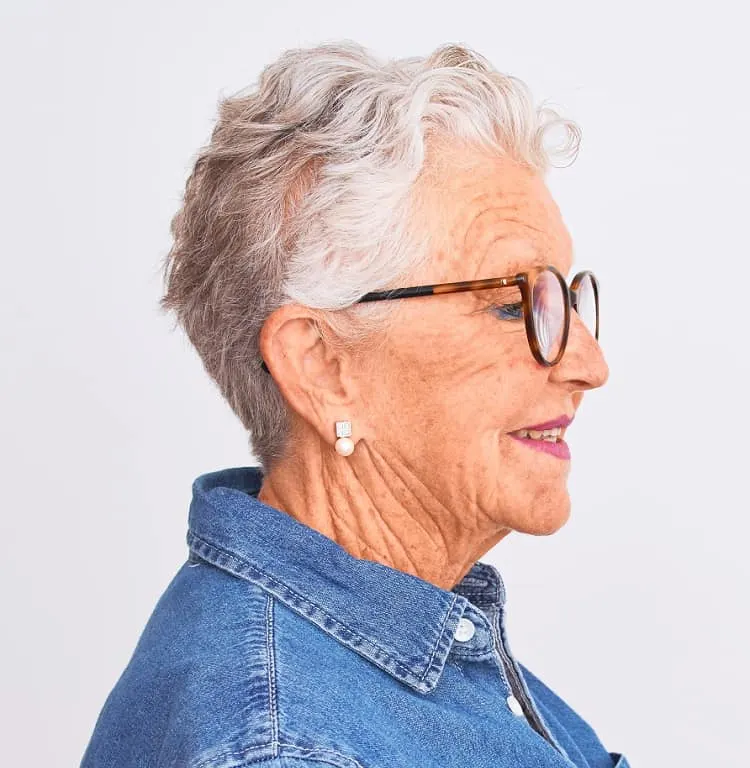 Here's one easy yet adorable pixie for women over 70: a shorter body around the head and a long front will help you emphasize soft curls that frame the face.
10. Very Short Pixie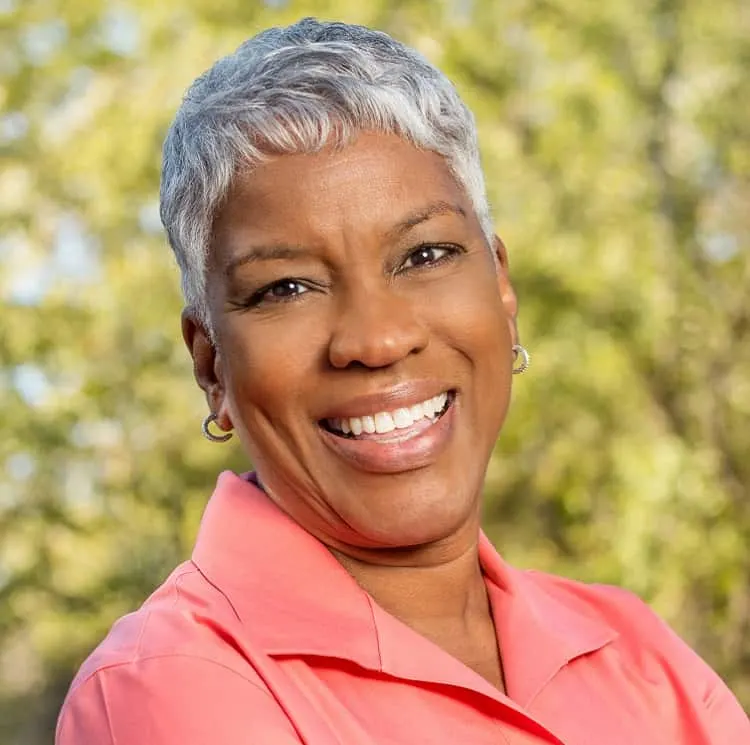 For this very short pixie for older women, hair is trimmed to under an inch. Then, you can either blow-dry and brush the hair straight or leave it slightly wavy.
11. A-Line Pixie for Grey Hair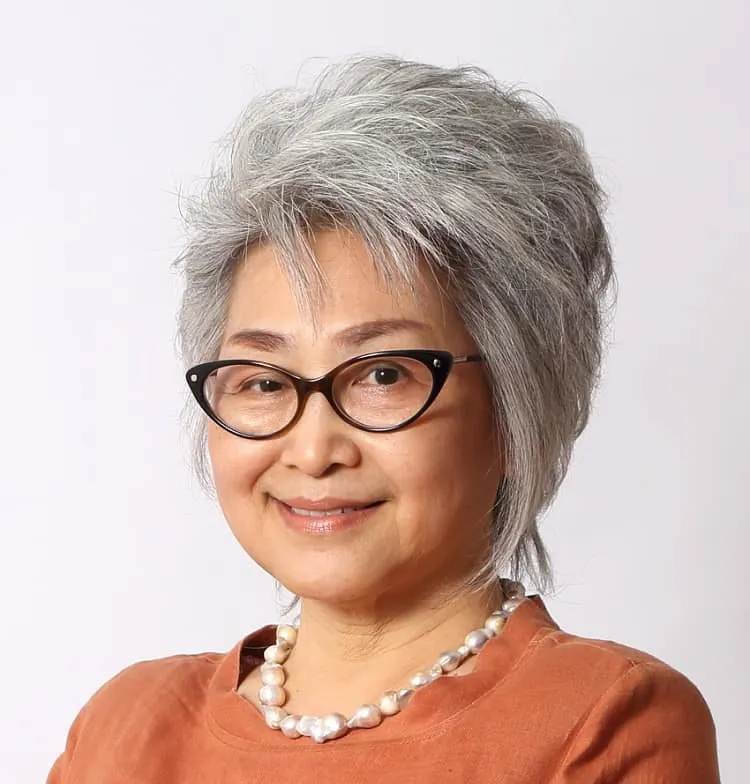 Be proud of your grey hair by rocking it on either an A-line or asymmetrical pixie haircut. The style will flatteringly frame your face, and the body is easily thickened up by working in hairspray or mousse.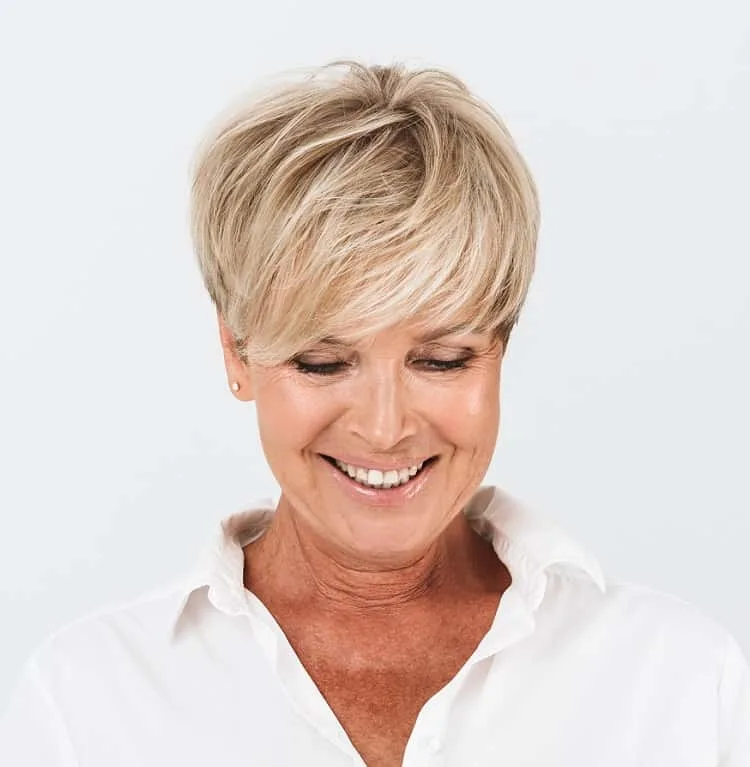 You'll love running your fingers through this pixie with long bangs for older women. Wear them straight to emphasize length and add a beautiful shade of golden blonde to brighten the lookup.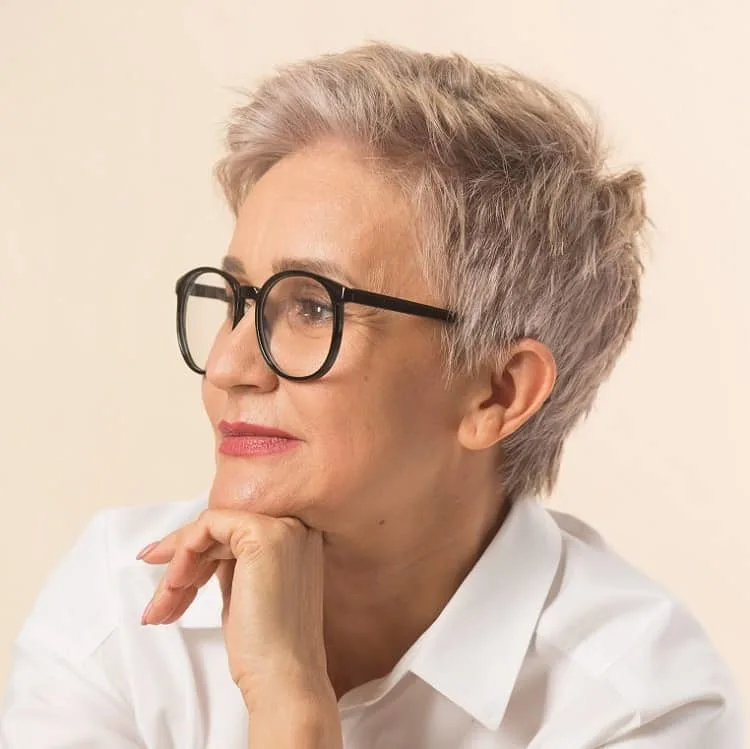 Cutting hair to only an inch long will make it easy to create this spiky texture. Use a blow-dryer or just finger comb hair product to get piecey texture.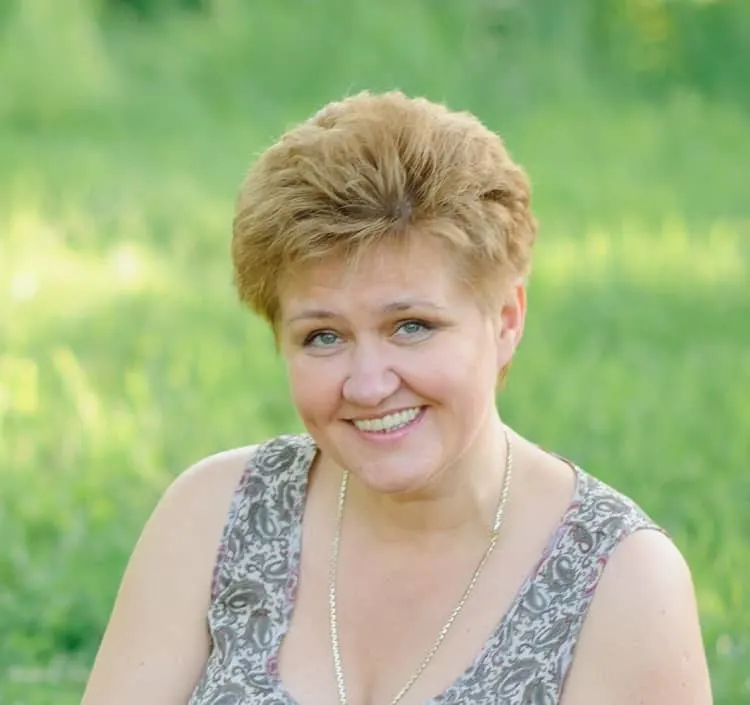 Is your thick hair driving you crazy? Get it off your shoulders and up into a pixie haircut. The thickness will be apparent and gorgeous as a light red, and you'll save time in the morning.
15. Platinum Pixie for Round Face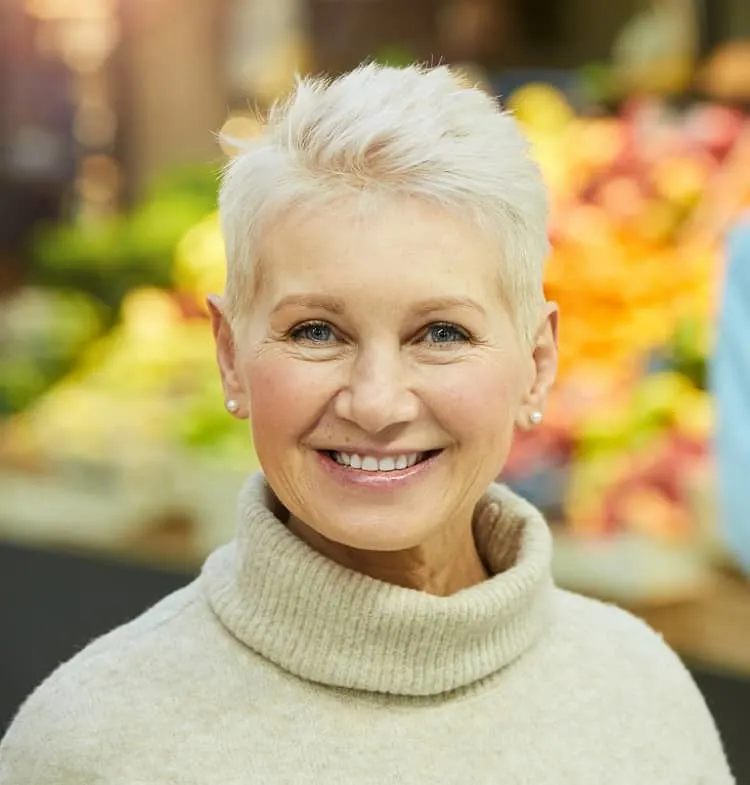 On older women with round faces, spiky pixie haircuts have a way of elongating the face. Brush down the sides, so they're flat but focus the spikiness on just the top.
16. Straight Blonde Pixie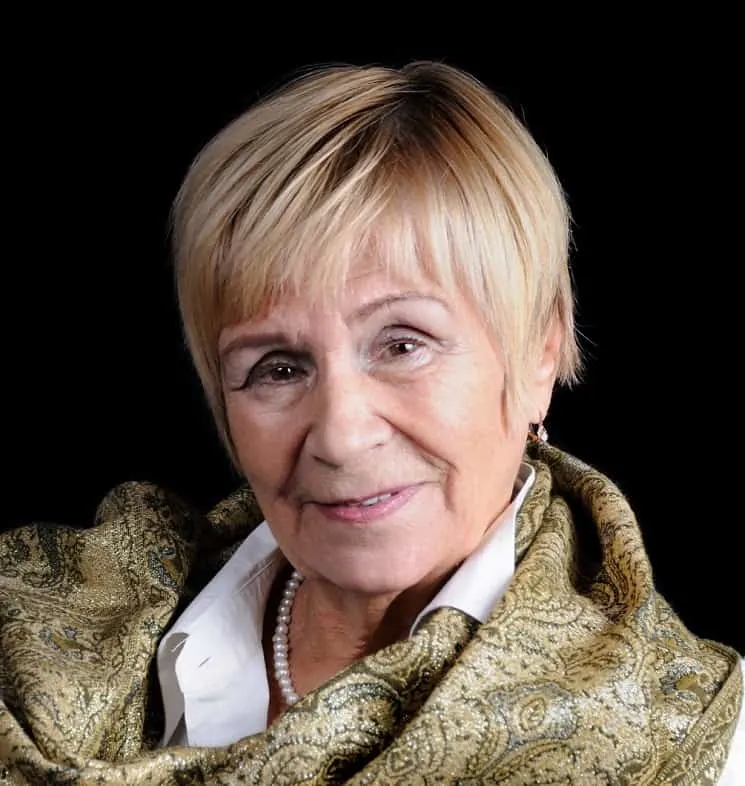 If you can't go lighter and be a blonde when you're an older woman, when can you? Blend different shades of the beloved color on a long straight pixie. Bangs are short, but hair near the ears is left long.
Maintain the thickness of your hair by asking your stylist for layers. They'll fall gently on either side of your head and help to build a chic body. A few blonde highlights will add to your look.
18. Blunt Pixie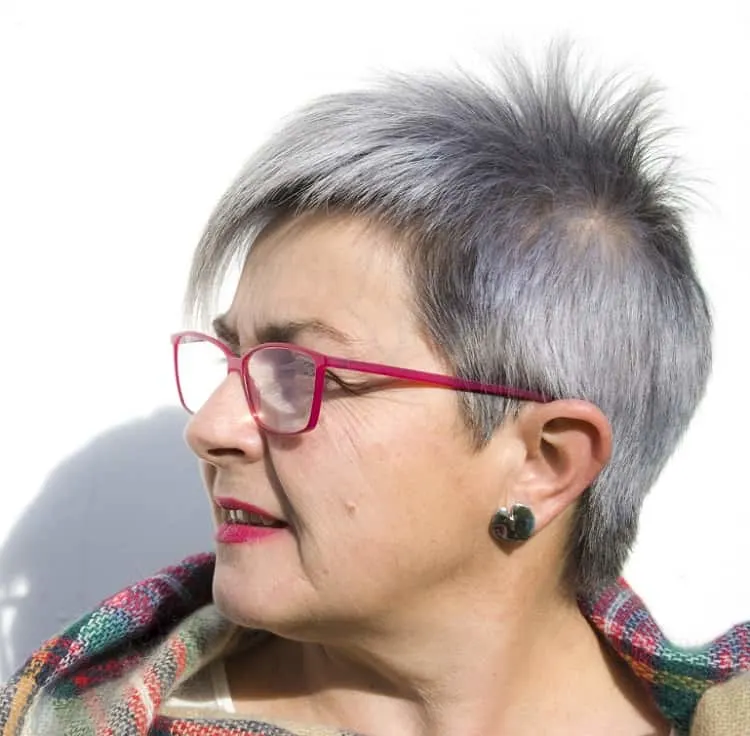 Want to maintain a bit of edge in your hairstyle? Alternate choppy and blunt-cut layers. The varying hair lengths – short in back and long in front – will give an older woman a fierce look.
19. Dark Red + Pixie Haircut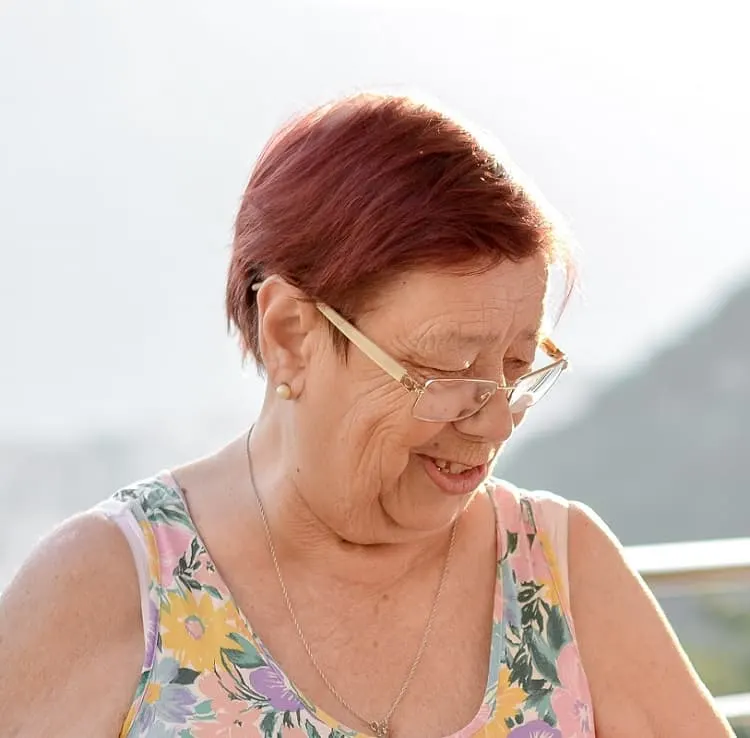 Dark red is a great color on light skin to go with your pixie haircut. The hair color will disguise any thinness for your fine hair, and wearing it brushed straight and flat will ensure your look is chic.
20. Blonde Pixie with Undercut
Everyone will love your edgy take on this super cute blonde pixie cut. A choppy top stands out even more with the undercut on the bottom half. Use a few hairpins to clip the hair back neatly when going out.
21. Pixie + Wispy Hair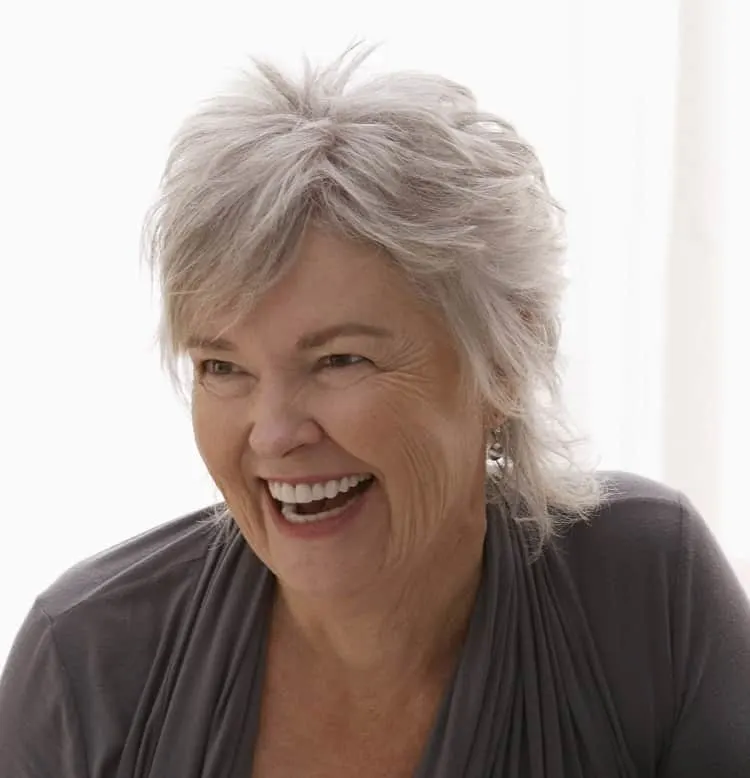 Wispy ends make this pixie haircut for older women feminine and retain some of the lengths you might use. With the added side bangs and choppy body shaping the style, this is a cut no one else will have.
22. Wavy Pixie with Dark Color
To help your pixie haircut feel a little more feminine and soft, give it some wave or encourage the natural waves you have already. A deep burgundy is a stunning color that looks great against dark skin.
23. Golden Pixie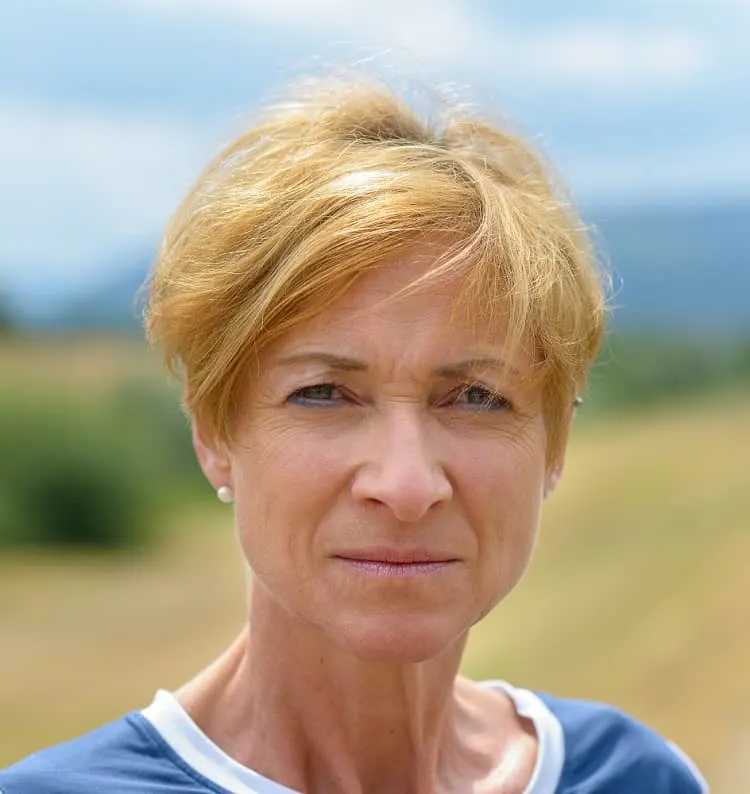 A slightly windblown (aka messy) blonde pixie is excellent for older women with any face shape. It's also easy to maintain, whether you have one hair length consistent throughout or several layers.
Which of these gorgeous pixie haircuts for older women will you choose? Try looking at celebrities with pixie haircuts, then pick the one you want and start there. Remember, hair grows!