Even if you don't know much about the world of fashion, you have probably heard about spiky hairstyles. Both men and women who like to make statements sport all types of such haircuts. Short spiky hairstyles have been in style for ages. Every year brings new variations. The size, the length and the colors vary, but the popularity of the spikes stays the same. Girls with short spiky hairstyles can look truly amazing. They are always in the center of attention and draw amazed glances from both men and women. If you feel that the time has come for a real change, take a quick look at this haircut. It fits women with most face types and can really lift any girl's mood.
Alluring Short Spiky Hairstyles for Fashionable Women
Following the fashion is never easy. Especially when it comes to hairstyles. What do you do if yesterday long manes were in style and today all girls around you sport pixies? No need to worry. There are some haircuts that never go out of style. One of them is a short spiky hairstyle. Women whose haircut allows her to make stylish spikes will never be a fashion freak. It is important to realize that spiky cuts look great on women of all ages. All you need to do is be brave enough to give one a try. Take a look at this short list of spiky styles and perhaps one of them will inspire you.
1. Spiky back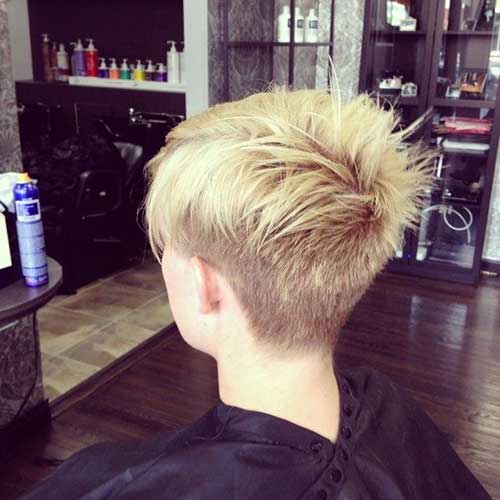 Spikes in the back look especially impressive, since they are visible from all angels. This haircut is a low fade with side swept bangs. The hair in the back can be left straight or spiked up with the help of some hair gel.
2. Spiky textured bob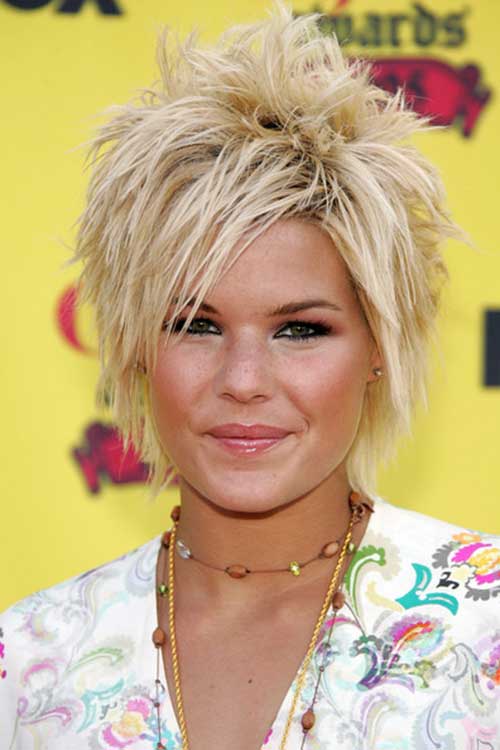 This textured bob is a great modern haircut with hair being cut at different levels. It is complimented by long asymmetrical bangs and spikes on top. This hairstyle can easily turn into a regular bob if the hair is just brushed.
3. Highlighted fohawk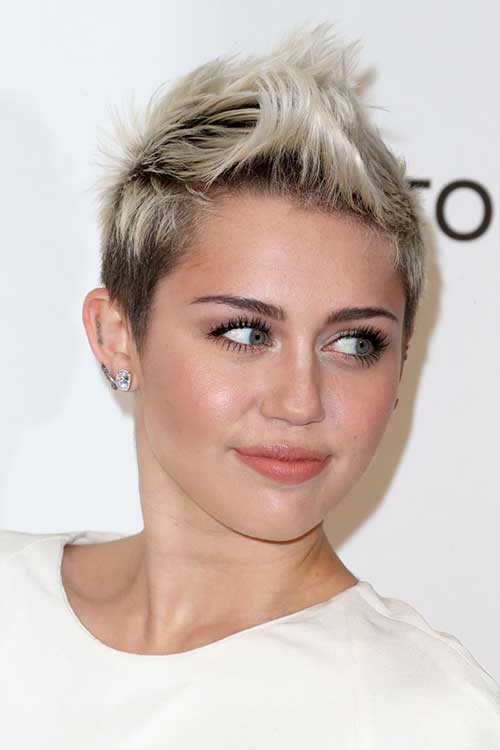 This short spiky hairstyle will definitely make other women jealous. The hair on the sides is cut very short and left long enough on top to make the spikes you like. The color of highlights can be chosen in accordance with your wishes.
4. High pixie with colorful bangs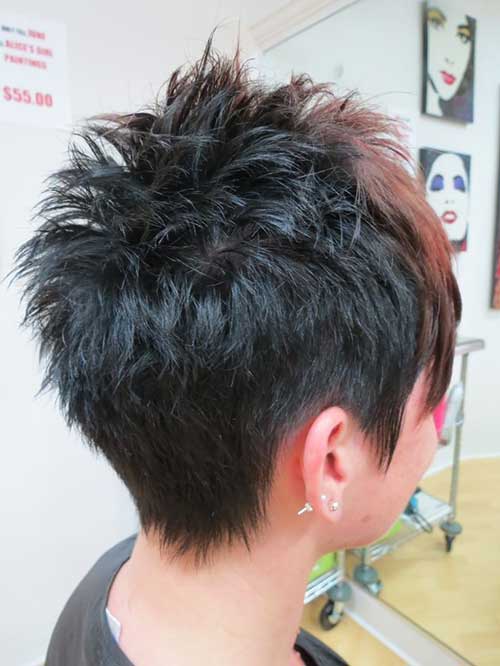 This high pixie will look amazing if the back is spiked up. The frontal strands and the bangs are left long and can be made asymmetrical. The fringe is dyed a different color than the rest of the hair to give this hairstyle even more spice.
5. Stunning crest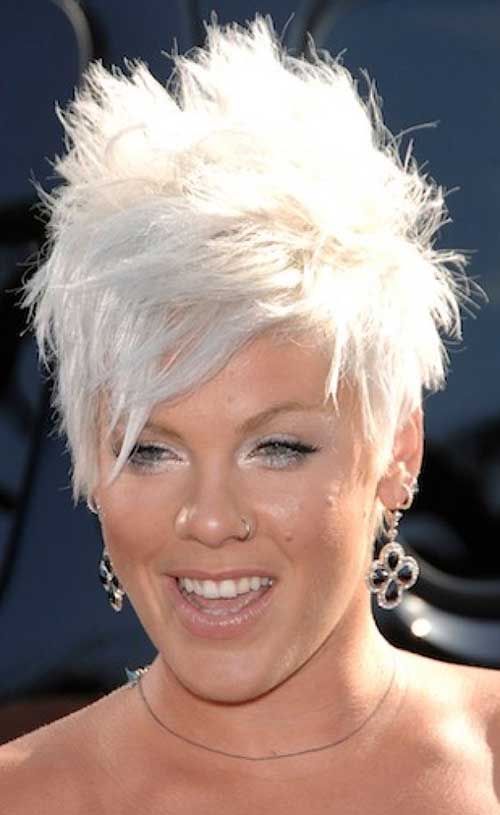 If you ever want to do something impressive with your short hair, you should definitely ask Pink for advice. She is always finding new ways to look absolutely stunning. This is a long pixie turned wild by making a crest on top and side swept uneven bangs in front.
6. Quick fix
This simple spiky haircut can be made out of any pixie. Even the shortest haircut can be turned spiky by applying some hair gel and a lot of imagination. Spike up your hair any way you like and you will get a great and unique hairstyle.
7. Spiky undercut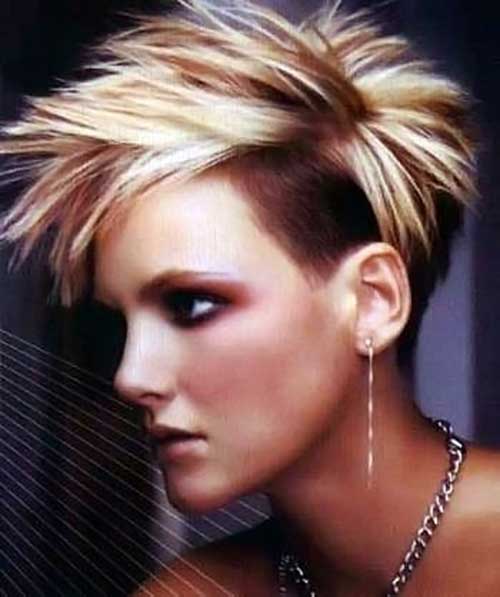 Getting an undercut is already a bold step. So making it spiky will not give you any trouble. Leave the hair on top long enough to spike it forward. The back part can be spiked up randomly. Use your imagination!
8. Thick and spiky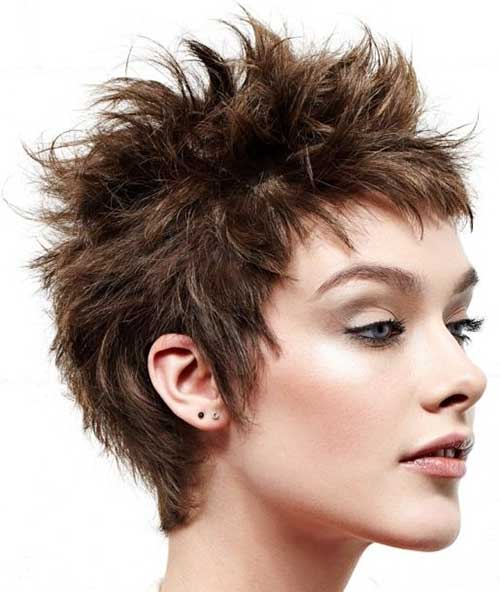 If your hair is thick, this amazing pixie is for you. All you will need to do is get a short layered haircut and the rest will happen almost on its own. Thick hair is very easily spiked up. All it needs is just a small amount of hair gel.
9. Finer than fine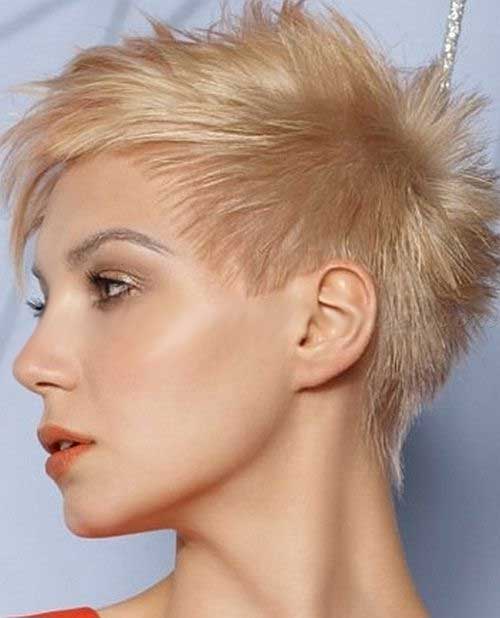 Girls with fine hair will appreciate this simple short hairstyle. This is a pixie with the sides cut shorter than the rest of the hair. Short cut in the back allows the hair to spike up naturally. The top part will need some help.
10. Stylish pixie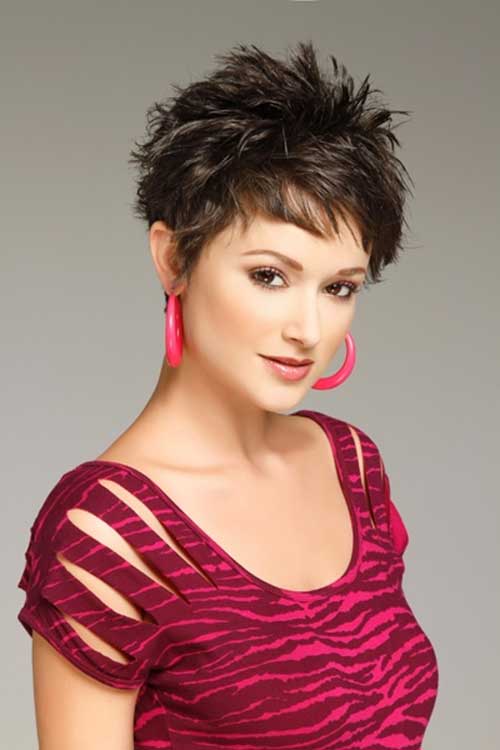 This stylish pixie is just slightly spiked up. But look at the difference such spikes make! A simple short hairstyle immediately turns into something incredibly fashionable. Just make sure to make spikes as neat as possible.
Spike cuts are always in style! Don't waste time with simple haircuts when you can achieve something much more interesting with just a few finger strokes. Use hair gel to help your dreams turn into fashionable reality. You will really turn some heads!