What are the trendiest short bang styles for women in 2020? It will continue to be a mix of new stylings and a few of our old favorites. Short bangs allow for a classy look but they can also accompany an edgy look.
Here are twelve trendy short bangs hairstyles we think you'll love to try.
Classic Bangs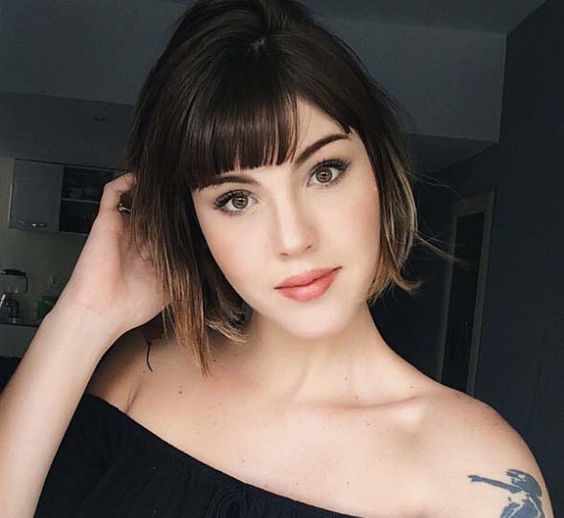 The classic bang hairstyle will continue to rule the style catalog of the short bang collection in 2020. Take note of the even, clean cut. In this short bangs hairstyle, the hair falls just above the eyebrow so that they do not hide the eyes but fall low enough to conceal the forehead.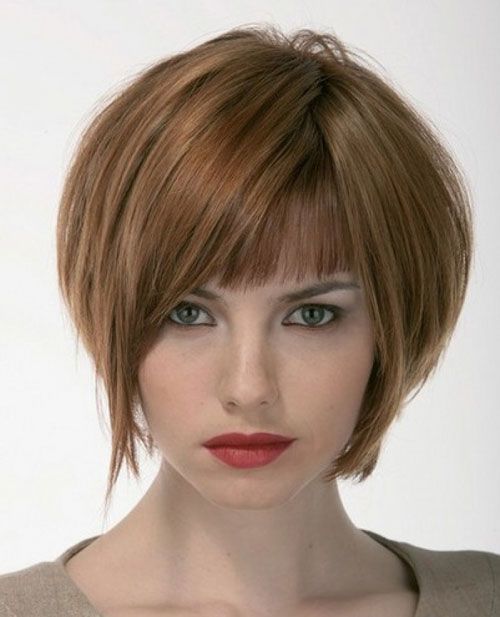 Bobs with bangs will continue in popularity. This hairstyle creates a multi-dimensional, clean look. Bangs with a Bob can be messy or they will be clean. Who says you have to follow protocol? Your bangs can even be asymmetrical.
Cool Girl Haircut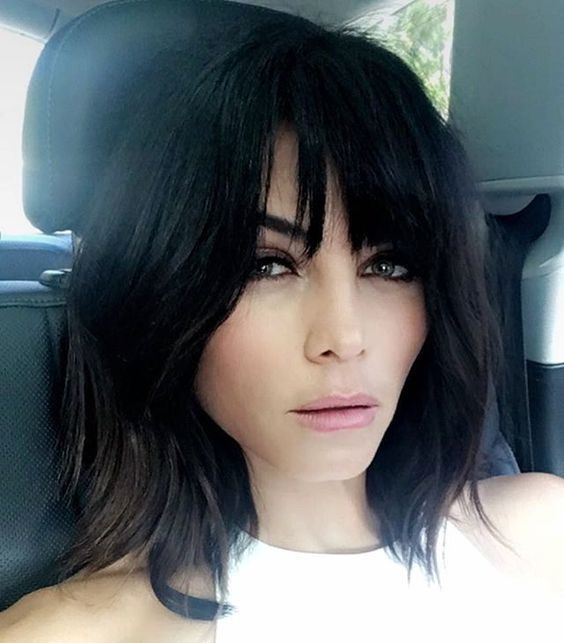 The cool girl haircut is making big waves all over social media and for 2020, it will be the cool style that features bangs as the star of the show.
Updo with Short Bangs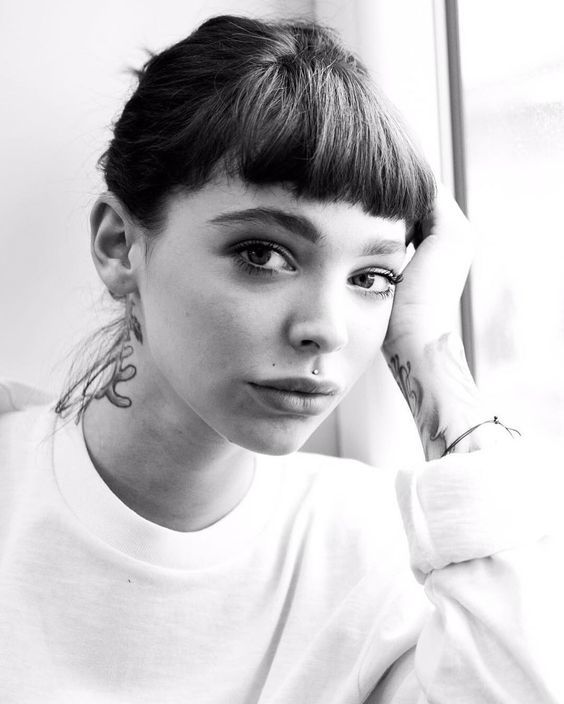 Updos with short bangs are a retro style that will remain trendy for 2020. This style is great for a casual errand or a night out with friends.
Page Cut with Bangs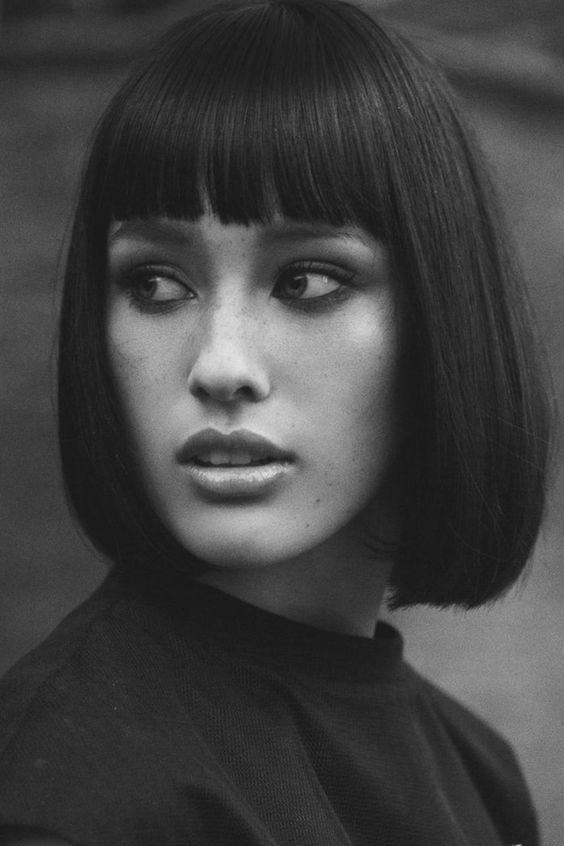 Along the same vein of retro styles, this page cut with bangs is yet another style that will transcend into 2017. A simple go-to for those who want to keep a medium length with short bangs will find this style checks all the boxes.
Pixie Cut with Bangs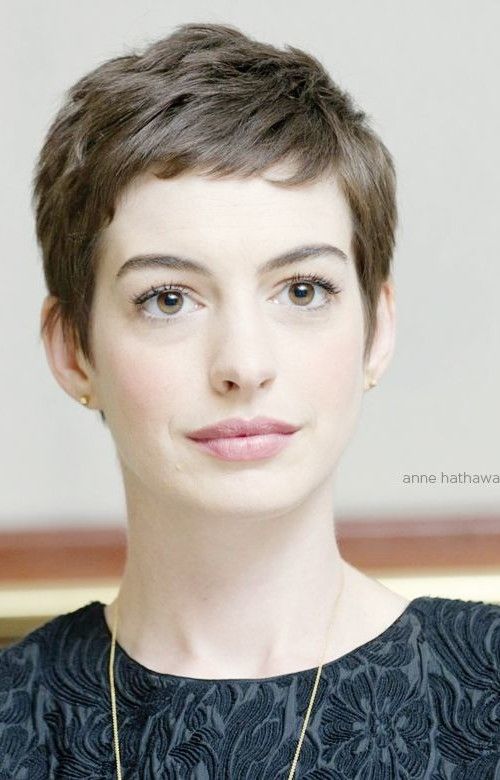 The pixie cut never gets old and for the gal who loves short bangs and short hair, this cut is perfect for her!
Messy Short Cut with Messy Bangs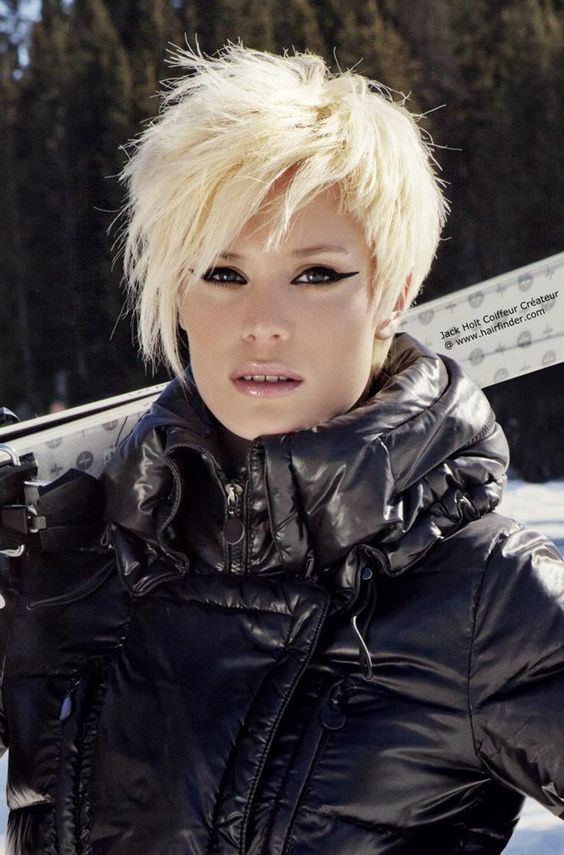 Bangs come in a variety of forms from classy to edgy and with a sassy, short cut like this one, bangs do not and should not follow the rules. Bangs can be raised and even tousled off to the side as seen here.
Dashing Feathered Bangs You'll Love to Try
Ombre and Balayage Hair with Short Bangs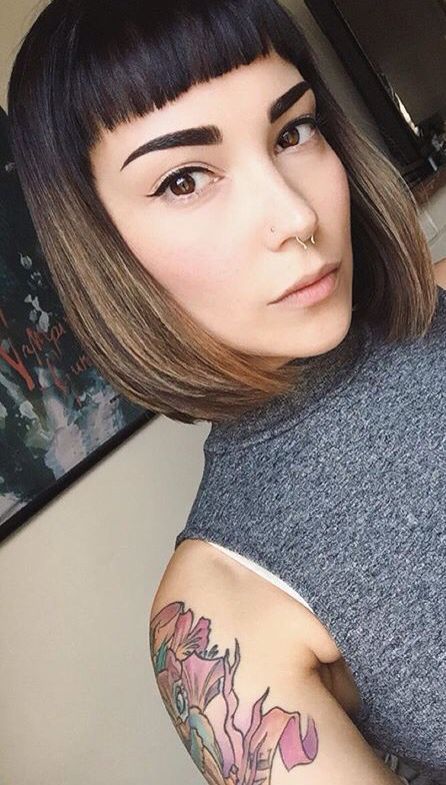 Ombre and balayage hair continues to reign supreme in 2020. This short bang style serves as a compliment to an already strong style. These bangs and ombre color are styles of inspiration.
Asymmetrical Short Bang Style
This asymmetrical short bang hairstyle has proven that even a short bang has versatility in the world of hairstyles. Hair is long but otherwise, falls into straight layers.
Short bangs, Voluminous Bob Hairstyle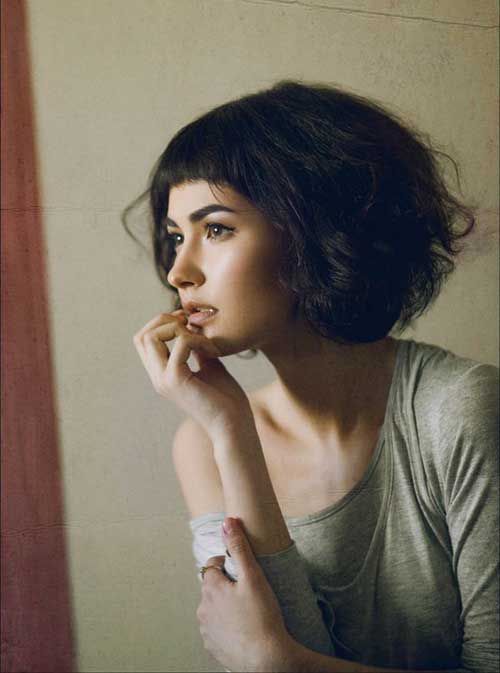 Short bangs and Bobs are a wonderful pairing but give your Bob a bit of style and these bangs give this style new meaning. There's a sense of vulnerability with this look yet a wealth of opportunity to also make the style look fun!
Shag layers and short bangs are great hairstyles for hair with length. It's a confident yet, free-spirited style for those with a carefree soul!
Short undercut with Bangs
The women's short undercut with bangs is a modern hairstyle for the alternative soul who does not wish to conform to anyone's standards or expectations.
In-trend Short Hairstyles with Bangs
Short hair with Bangs was very popular in the 1960s, but there are plenty of styles that are very modern. Whether or not your hairstyle is retro will depend a lot on the other styling choices that you make. For example, a heavy pageboy or Page girl cut with bangs will evoke a real retro feel. You can enhance the retro look by choosing to wear retro clothing. On the other hand, choppy and tousled styles look and feel really modern.
Tousled Choppy Bob Hairstyle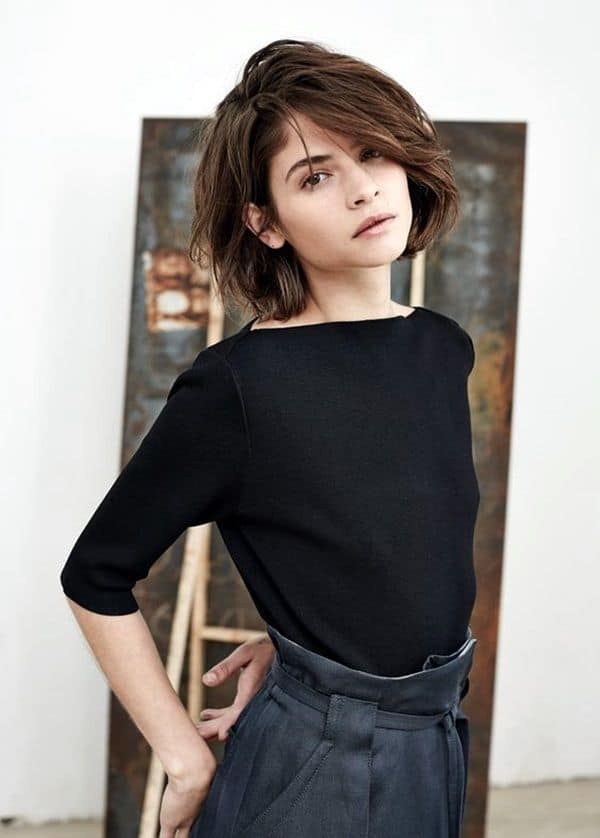 Top Best Bangs Haircuts for Women
Chin Length Bob with Blunt Bangs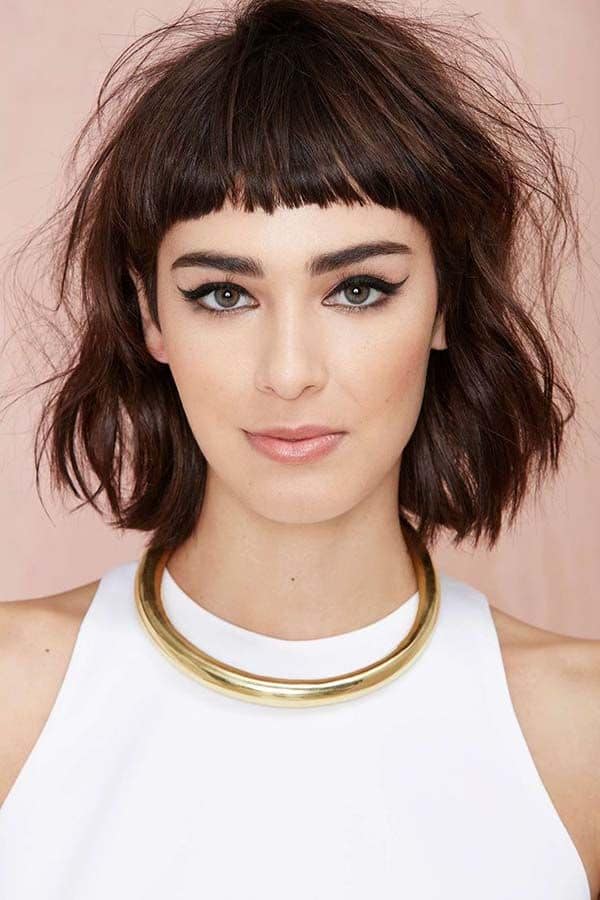 Ombre Hair with Blunt Bangs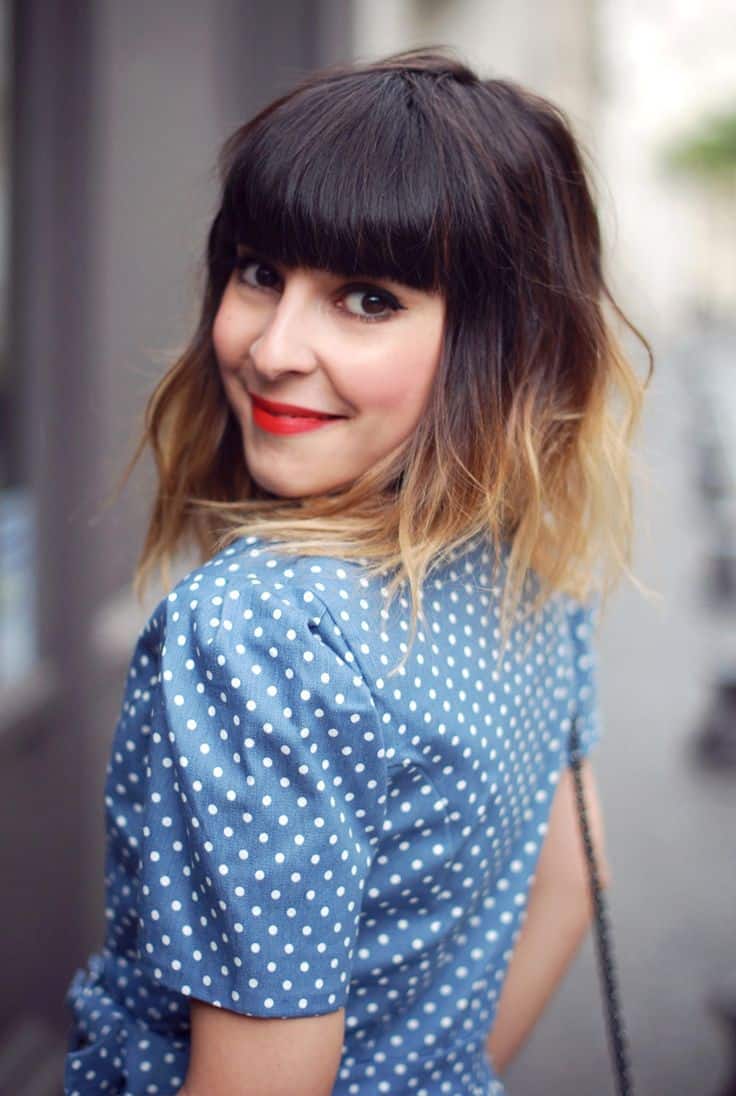 Messy Braided Up-Do and Rolled Bangs
Cute Page Girl Bob Hairstyle
Choppy Blonde Ombré Haircut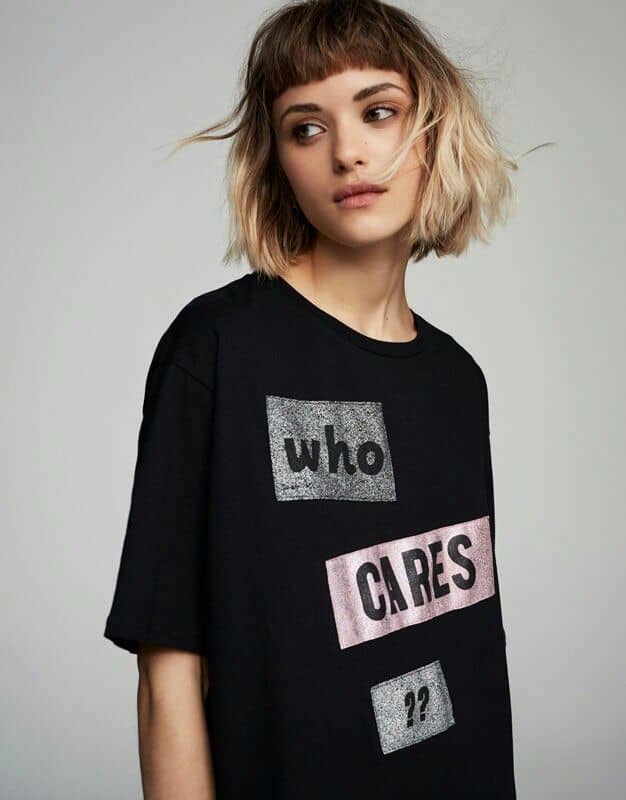 Long Scruffy Pixie Cut

Blonde Hair with Dark Roots

Lightly Waved Bob and Heavy Bangs
Long Bangs on an Ombre Bob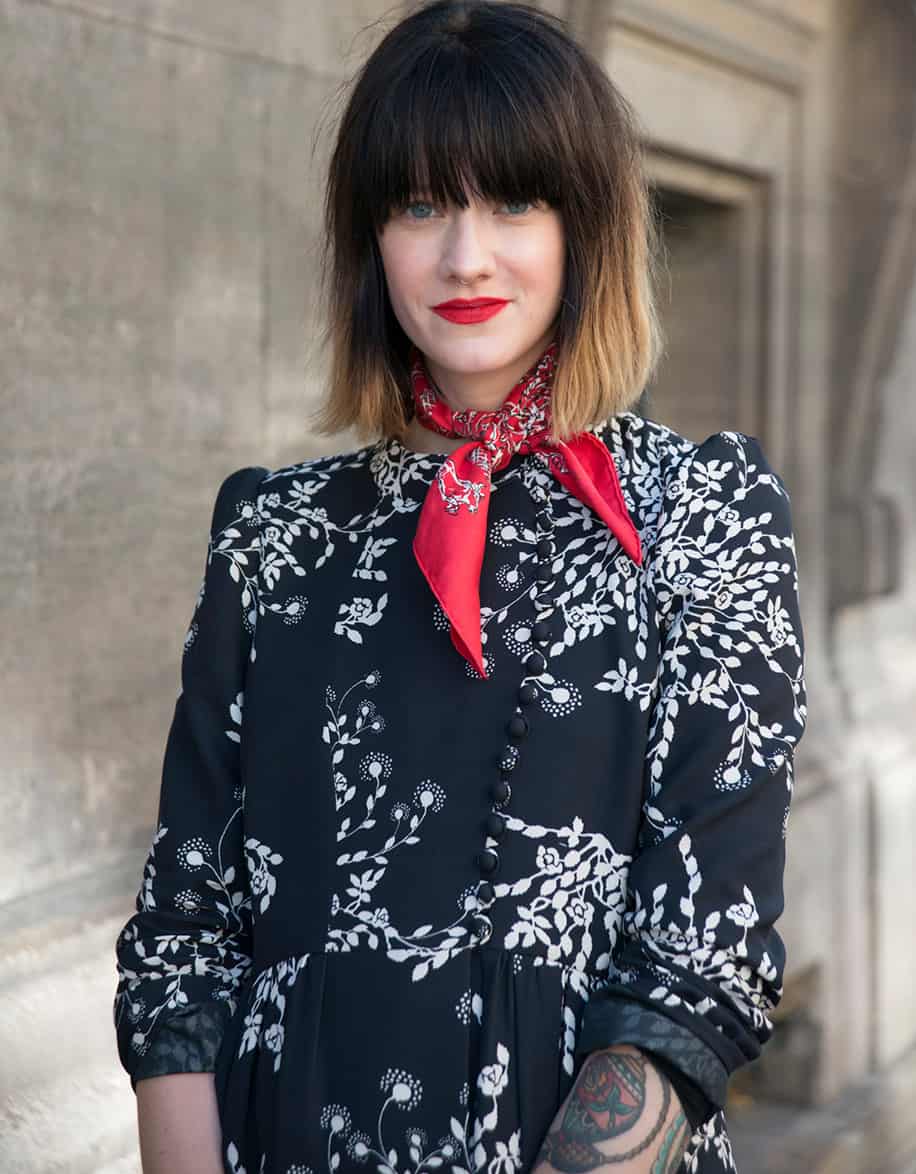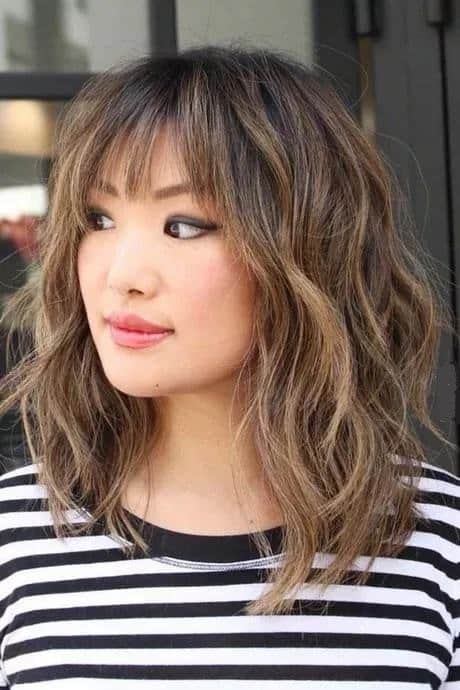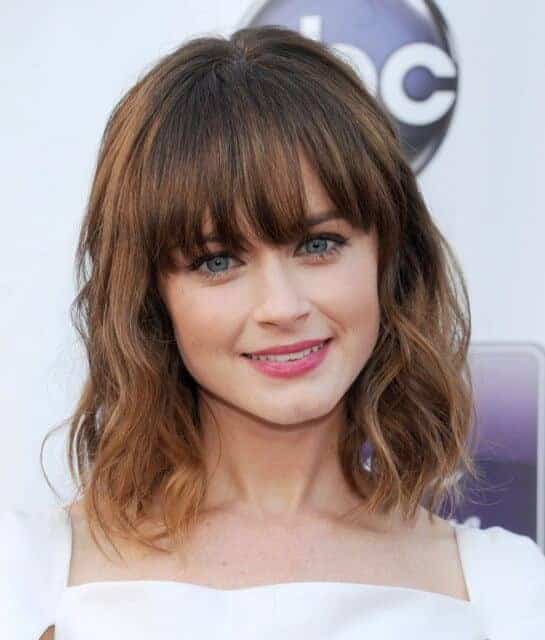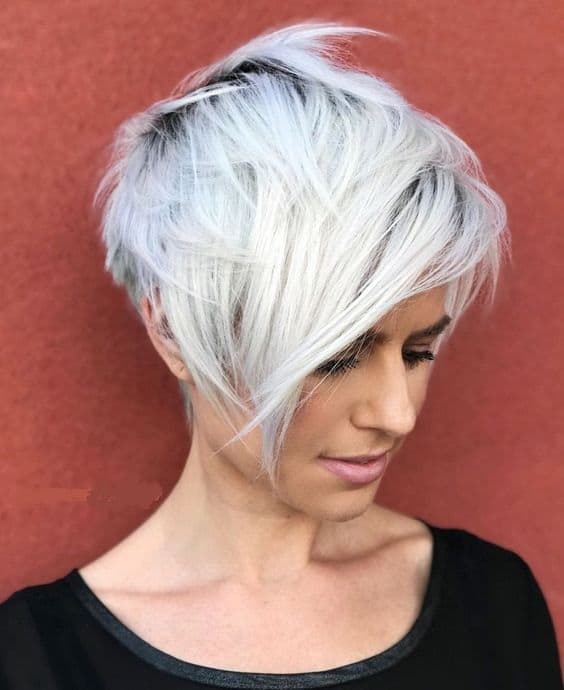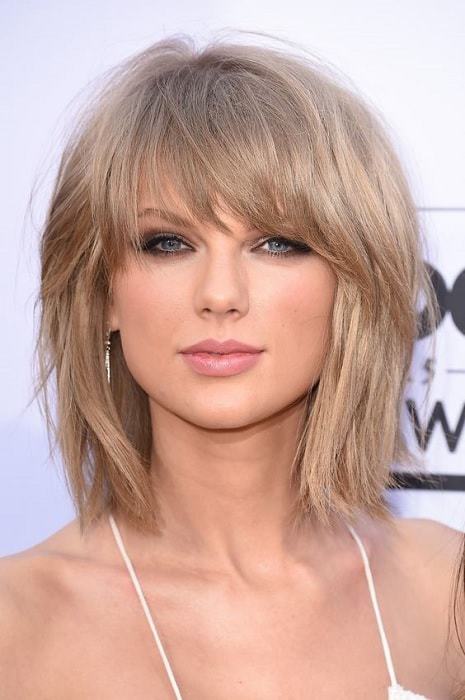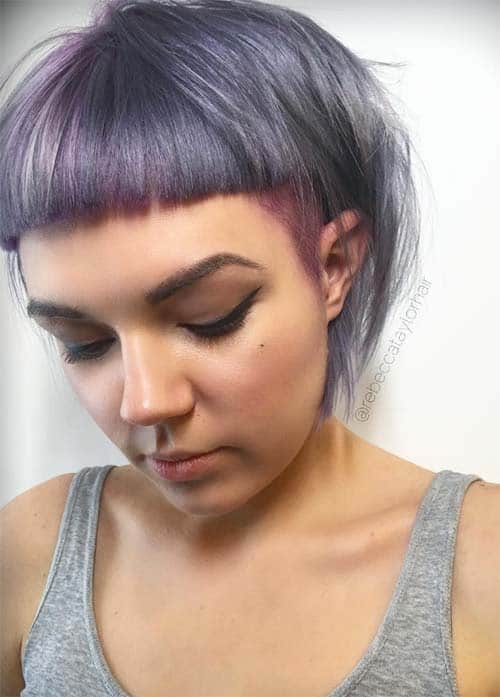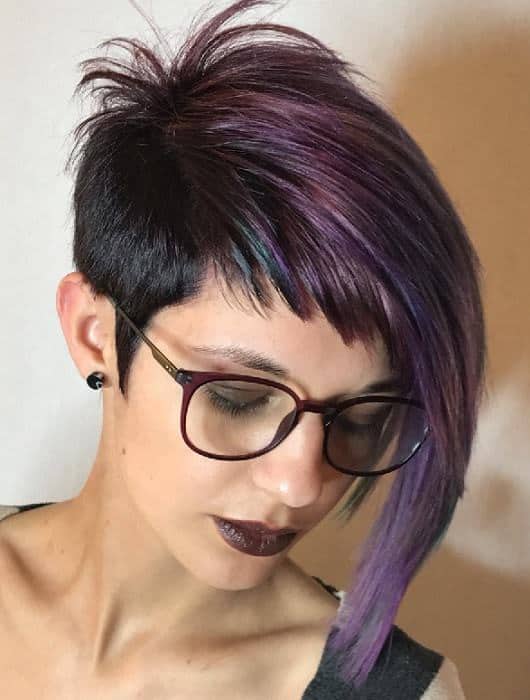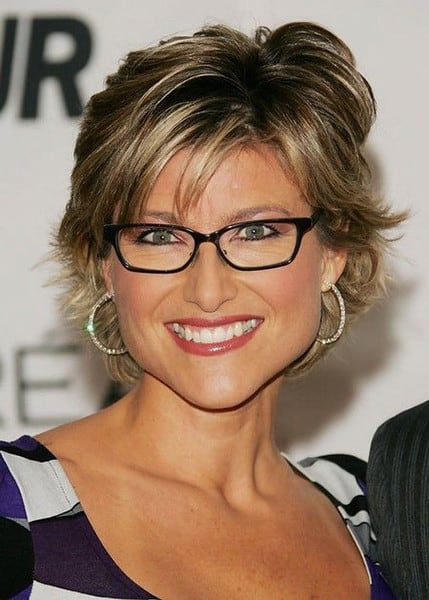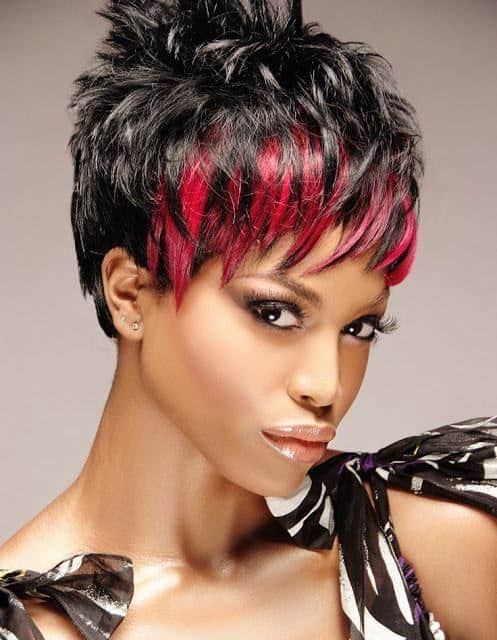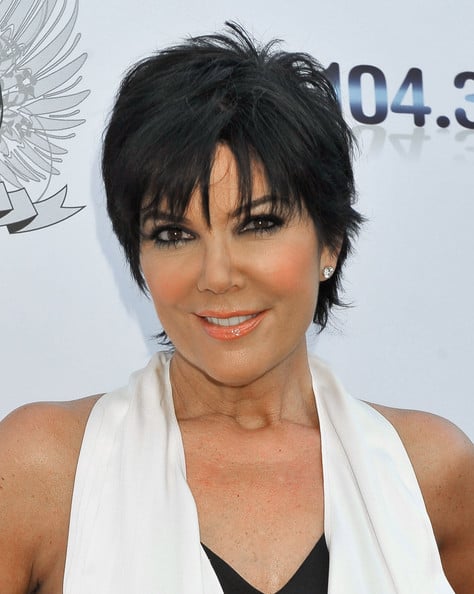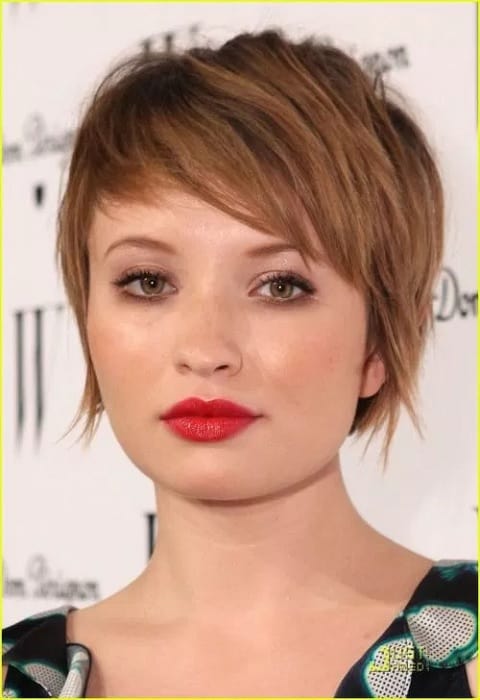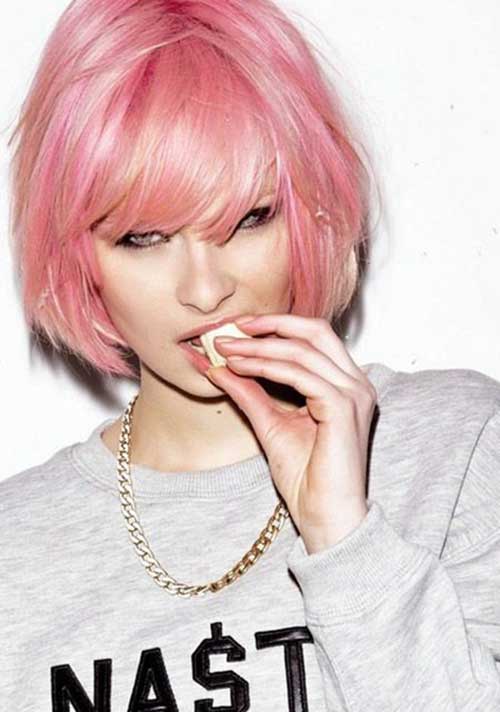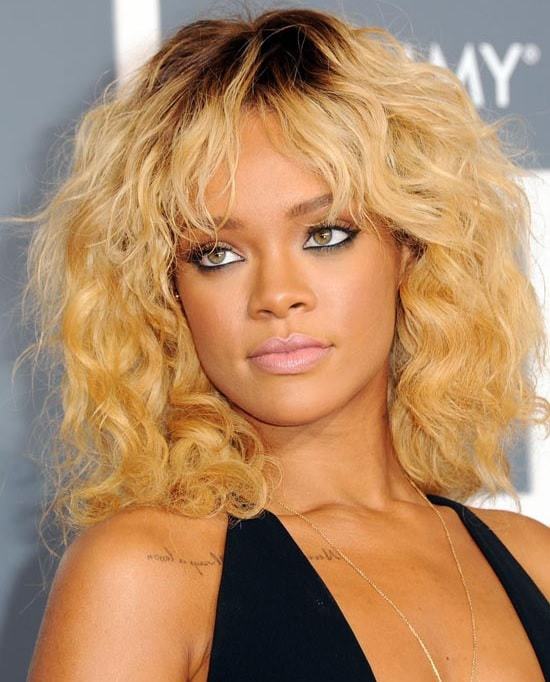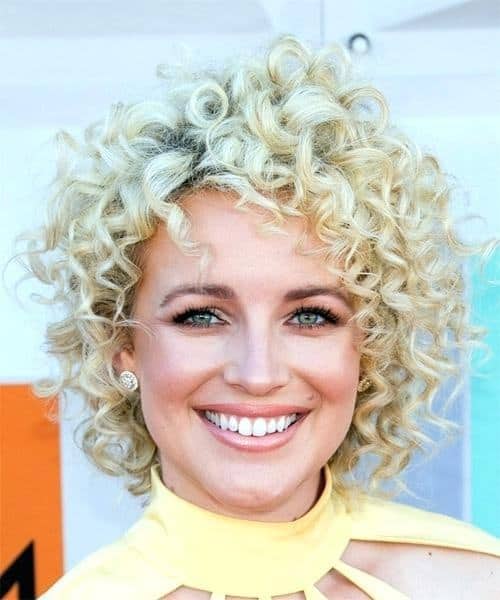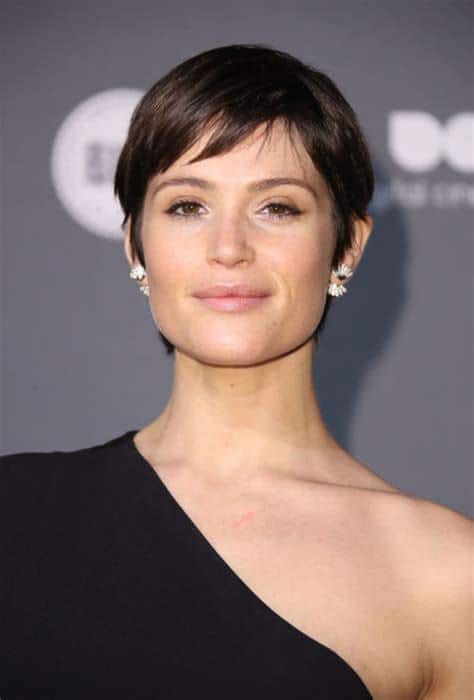 Short bangs can really help to transform a simple look into a classy refreshing new look. Short hair will sometimes need a drastic feature to help to make a big impression. Heavy bangs give the hair a really strong main feature and can help to draw attention to the face.