A mohawk is a great hairstyle all on its own but it might seem a little too outrageous to some men. That's why stylists do a mix of taper fades with mohawks that seems to be much more appealing to most of the male population.
If you've always wanted a mohawk but were afraid to try it, a mixed haircut can become your favorite choice. Before saying an absolute "No" to the hairstyle of which the name starts with a mohawk, take a look at how neat and stunning these haircuts can look. Don't overlook the obvious hairstyle decisions. Give one of these options a try!
Modern Taper Fades with a Mohawk
If you have a simple taper fade, you must feel as if you are getting a little bored. If you think that the time has come to have a makeover but are not ready for drastic changes, consider taper fade combined with a mohawk and it will definitely make your day. Many men all over the planet are trying these mixed haircuts. There is absolutely no reason why you shouldn't.
We come up with a short list of taper fades with mohawks for you to browse and enjoy.
1. High taper fade
A very high taper fade is a great base for your mixed haircut. Shave most of the hair on the sides of the head and leave just one or two inches below your hairline. Style the long top as you wish.
2. Comb over Mohawk
This simple taper fade with a mohawk will look especially good on men with straight hair. You will need to style it daily for this hairstyle to keep its shape and look its absolute best.
Taper Vs Fade: The Differences
3. Low taper fade with a beard
A low taper fade looks especially well if you have a beard to serve as the extension of the hairstyle. The top part of the hair is left to be about 3 inches long and can be styled in accordance with your wishes.
4. Outstanding mohawk
This mohawk requires careful tapering on the sides which looks pretty much the same length. The trick is to make the sides look shaved while there is actually about half an inch of hair on them.
Taper Fade Hairstyles With Beard
5. High and mighty
A simple short taper fade with a mohawk will look great if you use your imagination when styling the top part. Comb your hair upwards and style the ends inwards. The result will be stunning.
6. Curly taper fade
Doing a taper fade on curly hair is not an easy task. Mohawks don't look too good on curly locks either unless you don't allow too much length. Don't make the top part longer than 2 inches.
When you are going for a hairstyle that involves some shaving, don't forget about hair designs. Doing some simple art on the back of the head will make any hairstyle look special.
Stupendous Mohawk Styles for Men
8. Spike it up
This is a light version of the taper fade with a mohawk. You can create it by tapering just part of the sides that are over your ears. The rest of the hair can stay long and you can make a mohawk appearance by spiking it up.
9. Fast and easy
This is a popular way of creating a simple taper fade by contrasting the high top hair with the short sides. The hair on the sides is slightly tapered and the top is spiked up to make the sides look shorter.
10. Wet taper fade and mohawk look
A smart way to make your taper fade look special is to spike up the top part of the hair with plenty of hair gel. You will get a sexy look if you let a couple of strands fall down on your forehead.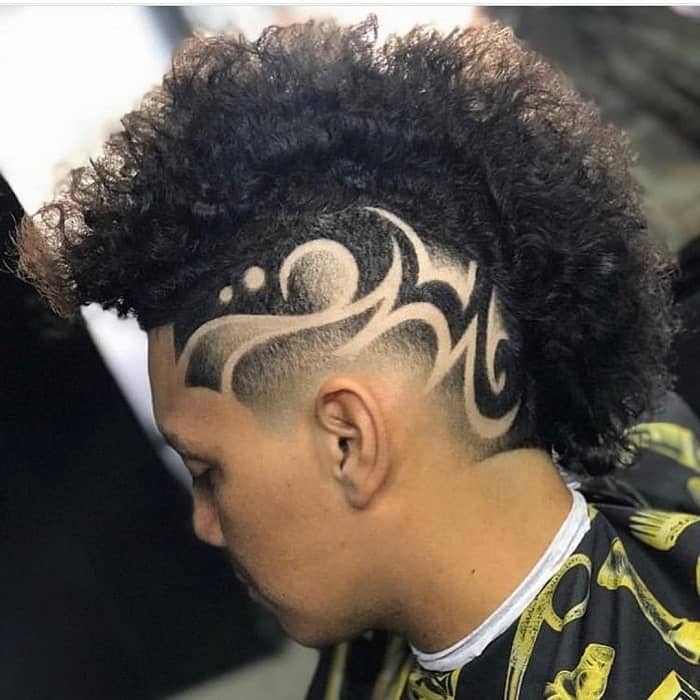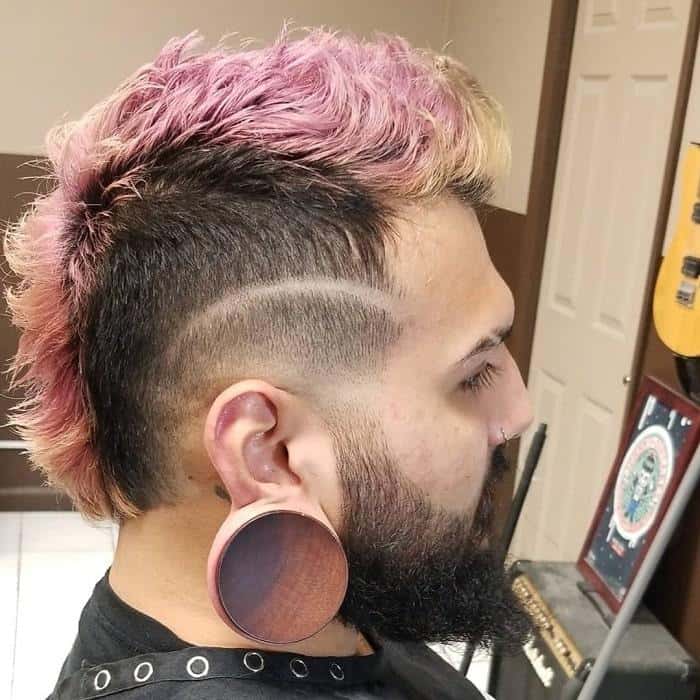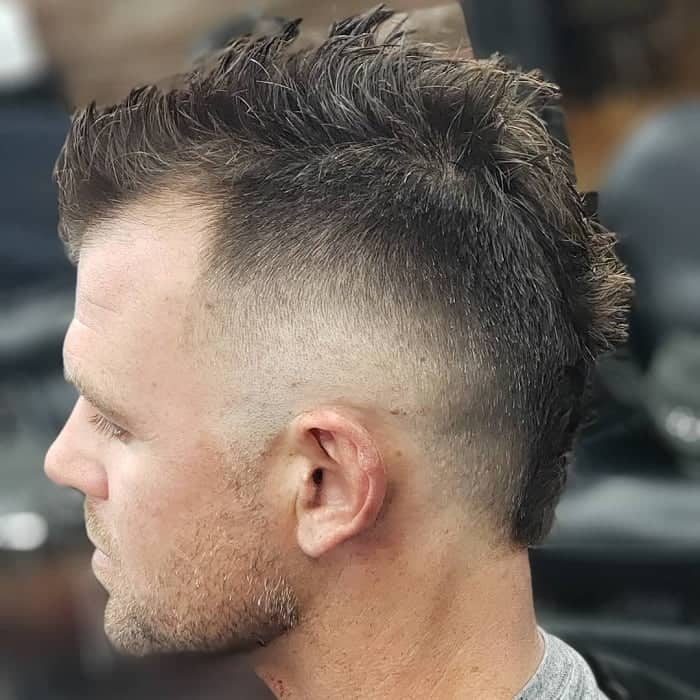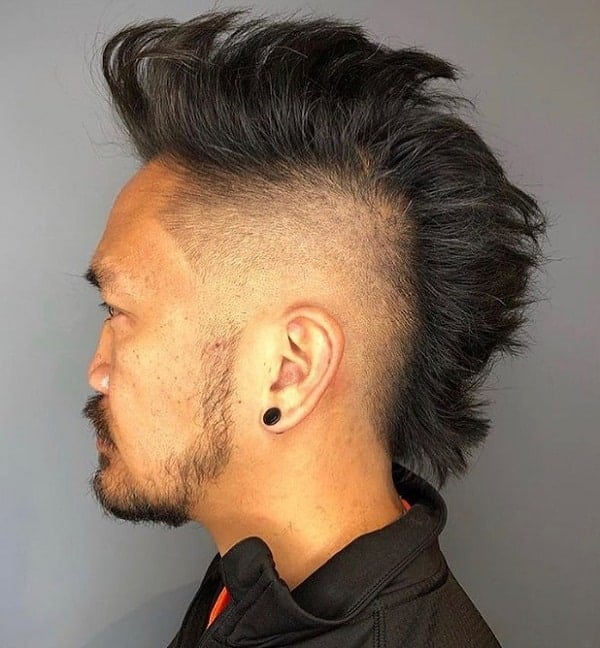 These taper fades with a mohawk can become your styles of choice for the upcoming year. Allow yourself to try whatever you like best and never be afraid of hair experiments. Good luck!