A crew cut is one of the most popular hairstyles among young men. However, as time passes, older men take advantage of this haircut as well. The main requirement for a crew cut is at least a couple of inches of hair on top. The sides are not standardized, which means you can choose whatever you want to do with them, even shave them off to get a crew cut mohawk.
What is a Crew Cut?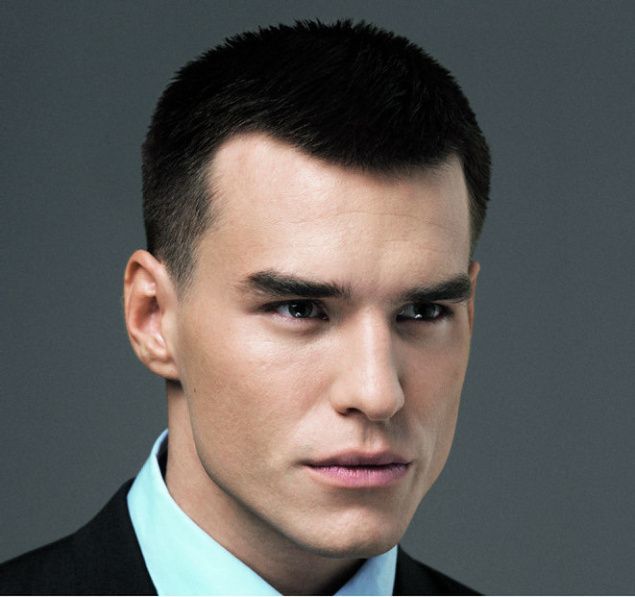 When you ask your barber for a crew cut, he or she will focus on the way the top part of your hair is cut. The front part will be the longest and then it will gradually become short toward the back. You'll get high hair in front to create spikes, a pompadour, or whatever else you can come up with. The sides are usually clipped with a trimmer and the hair is all the same length, but significantly shorter than the top.
50 Most Popular Crew Cuts for Men
What is a Tapered Cut?
If you ask your stylist for a tapered cut, she or he will focus on the way the sides are styled. The hair on the sides will be faded from top to the bottom. Depending on your wishes, you can get a high, medium, or low taper.
The difference lies in the level where the hair lingers close to nothing i.e. is shaved. Most of the time, men who get taper fades, ask for short hair on top since they are trying to save themselves some hassle. A short and high taper is the ideal worry-free hairstyle.
High and Low Taper Fade Styles for Men
Tapered Cut + Crew Cut = Tapered Crew Cut
If you are not afraid of a little hassle, you can try something called a 'tapered crew cut'. This means styling the top as you would in a crew cut and styling the sides as you would in a taper fade. A tapered crew cut is the best option for men who like small and harmless hair experiments. Remember, the longer the hair on the top of your head is, the more hairstyles you can come up with.
A tapered crew cut looks very stylish, especially if you are ready to do a few tricks with the top part. Before saying the magic words to your hairdresser, you can take a look at the below 5 cool and simple tapered crew cut styles. These more or less classic options can help you get an idea of whether or not this style is for you.
1. Low tapered crew cut
As you can see, the hair on top is kept rather long to give you some room for imagination. You can create various hairstyles with the top part of this tapered crew cut without worrying about the sides. The hair on the sides is neatly styled into a low fade. The shaved part starts about one inch above your ears. This is a great choice for men with thick hair since they can achieve a spiky style without too much effort.
2. A neat scissor taper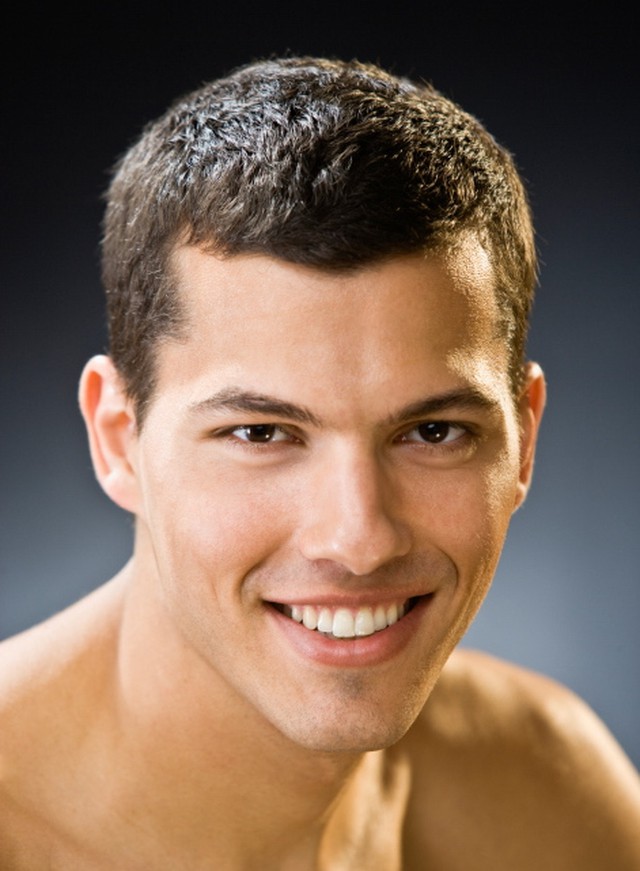 Most of the time a taper fade is done with the help of trimmers and a razor. Only the best hairstylists can create a scissor taper. This is exactly what you should ask for if you want a low-maintenance style that looks fashionable. The hair on top is kept short in the back and a little longer in front to create a neat pompadour. Such hairstyle is suitable for men with thick and curly or wavy hair since it is kept in check.
3. Stylish drop fade crew cut
Whenever you want your hair to look impressive, you need a mix of the popular hairstyles. This one is a combination of a taper, a drop fade, and a crew cut. The sides are tapered while the back is left a little longer. The hair on top is about 2 inches long in front and about one inch in the back. Such hairstyle easily makes a great impression while the maintenance is kept to a minimum. You can always spike up the small pompadour with a drop of hair gel.
4. High tapered crew cut
The higher you ask your hairstylist to make your new tapered crew cut, the shorter you can leave the hair on top. Why? The secret lies in the contrast. The shorter you make the sides, the more prominent the top part will look. This very high taper crew cut is a great example. The hair on top is about 1 -2 inches long but looks voluminous and effective. Consider spiking it slightly up or combing it over to one side.
5. Medium tapered crew cut
A medium tapered crew cut is a wonderful choice for men who like neat hairstyles. The shaved layer starts about two inches above your ears. The hair on the sides is slightly tapered and the top stays rather long. If you leave the hair on top long enough, you can practice creating a fashionable comb over like you see in the photo.
Whenever you are tired of spikes, crests, and other modern hair tricks, an elegant comb over is always ready to save the day. This medium tapered crew cut is suitable for men with all hair types.
Taper Fade Plus Mohawk Hairstyles
See how to give a simple short crew cut
A tapered crew cut is a great choice for men of all ages and with all hair types. Make sure you know how to explain what exactly you want to the stylist. These 5 examples are the most popular and usable options out there. But you can come up with your own variations or ask the hairdresser to wield his or her imagination. Good luck!