There's nothing better than chic braids to elevate your look. Besides being a great way to protect your hair from damages, braids with weave have been widely popular for way more than that. After all, nowadays you can settle down for two weave braids to look as stylish as ever.
However, the typical braids with weave are in cornrow but you can always try all sorts of braids like box braids or crochet braids for a more versatile approach.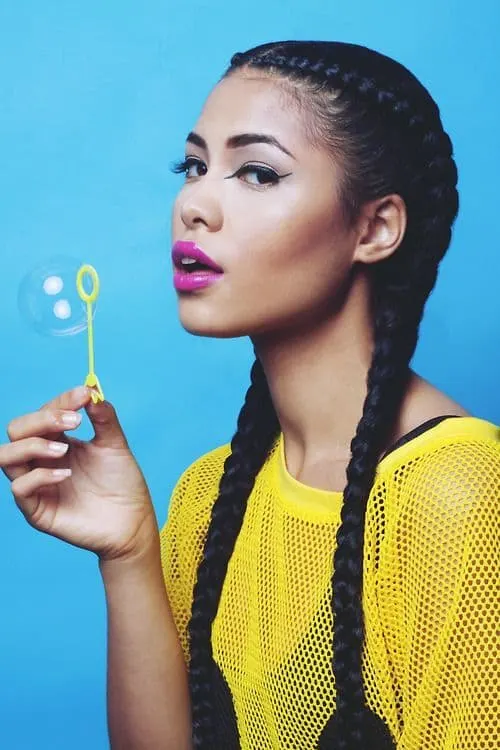 The Upside Of Braids With Weave
Not all braids are alike. Especially when we are talking about braids with a weave! But what makes them so special?
They are extremely secure because they are sewed in your head. So, you can wear them up to two months straight!
Great for alopecia and people with natural hair.
Protects your natural hair.
Can be easily removed in a few minutes.
Can be worn in any style you want and for every event. For example: in a bun, swept back, in a ponytail, hanging free etc …
How Long Do Braids With Weave Last?
These braids are considered low maintenance for a reason! Besides not being manipulated, you can keep them from two weeks to a couple of months as long as they look fresh and don't give you a headache.
DIY: How To Get Yourself Two Big Braids With Weave
Items Needed:
Two packs of Kane-kalon hair extensions if your hair is not long enough for braids. Why Kane – kalon hair braiding? Because this type of hair weave is the most durable of all.
Hair gel for a firm hold.
Hair clips to get the hair out of your way while braiding.
Hair Comb to brush out any tangles in your hair.
Youtube Tutorial Video: When DIYs Get Visual
For those who like to actually witness live weave braiding for further details and explanation, here is a youtube tutorial to guide you throughout the whole procedure.
10 Of The Best Big Braids With Weave
Probably the most frustrating part of hairstyling is picking out the design that best suits your personal preferences and lifestyle. But don't fret! Because we have got you covered with the top-notch designs for this season. So, don't hesitate and copy the design from the list below that you like most.
#1. Chunky Pigtails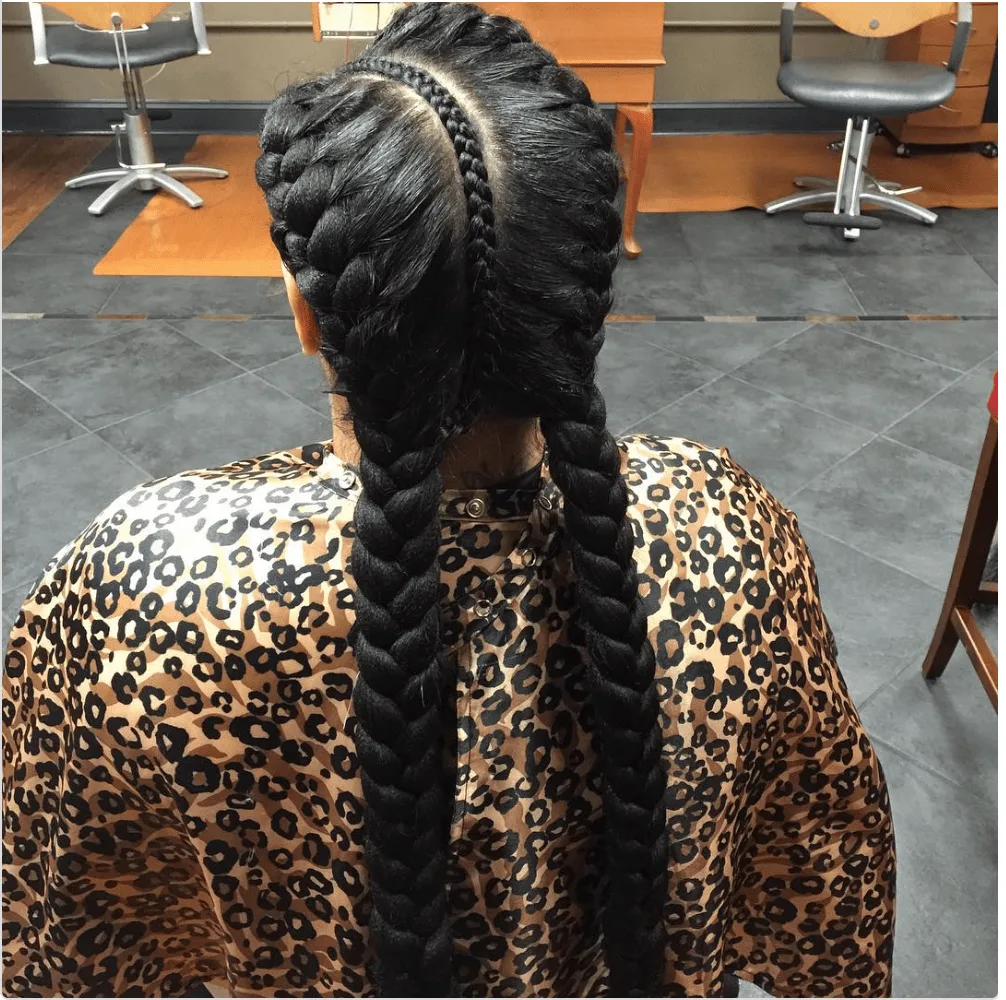 Do you have long hair? Are you looking for the fastest way possible to get yourself an endurable low-maintenance design in a matter of a few minutes? Here's a cute design inspired by your whimsical kindergarten days to suit whatever dress code you would be entitled to.
In addition to its glorious looks, it is one of those styles that you can achieve in very little time. So, this goes out to all the girls with long hair yet easy hairstyle. Because no other design can compare to the mighty chunky pigtails!
#2. Micro Braids No More!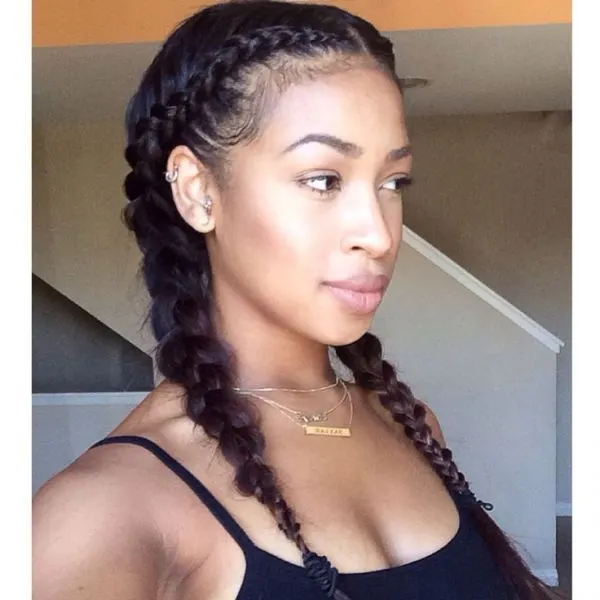 Are you tired of micro braiding? Do you want to try out something new and less time-consuming? If you need a quick protected hairstyle to break up the routine, then this is definitely the hairstyle that you should go for. It works great for a casual look.
And don't worry about the flyouts and the messy braiding because it all falls into the category of natural everyday looks which surprisingly adds to your beauty.
#3. Swoop Bangs
For a more dazzling two big braids with a weave hairstyle, add swoop bangs– an exaggerated side bangs that is also worn by Rihanna and Arianna Grande.
All you need is blow dry cream for taming flyaways and a round brush to blow out your bangs into a swooping style.
#4. Dyed Big Weave Braids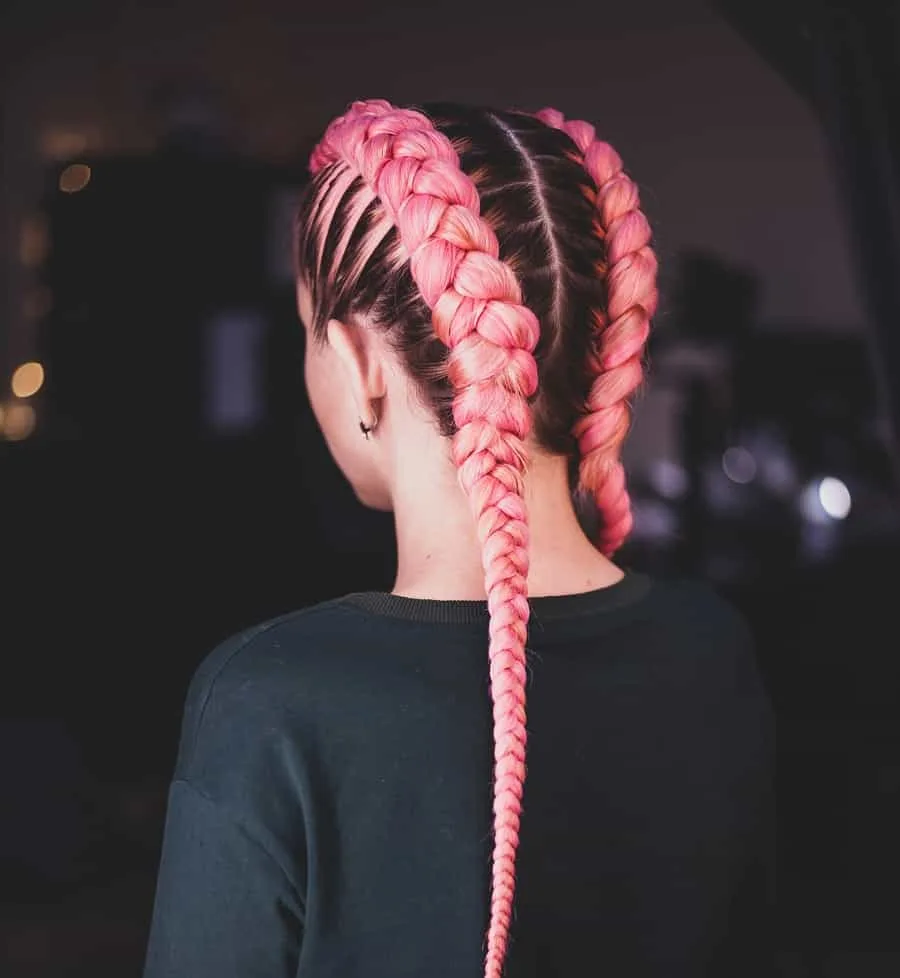 You can also add a pop of color to your braids. We're loving this bright pink shade as it adds a touch of pizzaz to the already stylish haistyle, making it stand out even more.
If this color seems a bit flashy, you can go for neutral shades like brown, blonde, or platinum.
#5. Curly Version
Are you a loud and proud naturally curly girl? Well, leave your hair unbraided so people can see your gorgeous curls.
All you need to do is braid your hair up to the back of your head and then let your curls run wild from there.
#6. Two Feed-in Braids
Instagram / beauteelounge
Protect your hair weave and keep it in style with feed-in braids. The feed-in technique involves adding synthetic hair strands or small pieces of your hair weave while you build the plate.
#7. Cornrows and Curls
Can't decide between a cornrow, a braid, or curly hair? Try incorporating everything in one look?
Add braids and cornrows at the top of your hair for a sexy and polished look and leave the rest of your hair unbraided so everyone can see your fabulous natural curls!
#8. Cornrow French Braids With Weave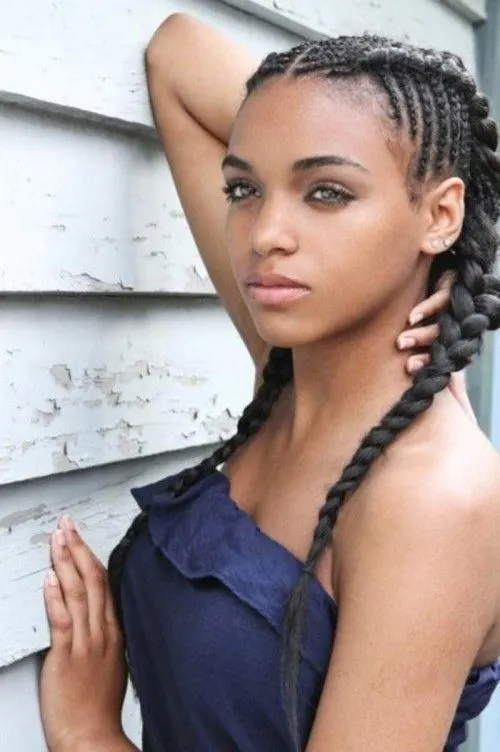 For a more sexy appeal, this style ensures your hair drapes over your shoulders and stands out as the focal point of your look for the event. So, by combining French and cornrow braids together this hairstyle achieves the correct combo for a drop dead gorgeous effect!
How To Master Cornrow Braids?
However, if you are wondering how to perfect the cornrow braiding part, just follow our detailed procedure below and you will turn from a beginner to a pro in no time!
Divide the part that you want to cornrow braid into subsections. These long narrow subsections must go in a straight line from your scalp to your nape.
Add hair extensions if any, and twist the hair extensions around the natural hair to make three strands or subsections for braiding.
Start a normal braiding technique by crossing the left subsection over the middle one then do the same thing with the right subsection.
Secure the ends with an elastic band.
Repeat all the steps for each cornrow braids until you obtain the whole bunch.
#9. Side Braids
Simple, yet elegant. This design can work for whatever event you might be attending. Ranging from going out for a fitness workout to everyday grocery shopping to parties at your friend's house. So, this flexibility is what makes this design such a great choice.
Types of Braided Styles With Weave
#10. Dutch Braids With Weave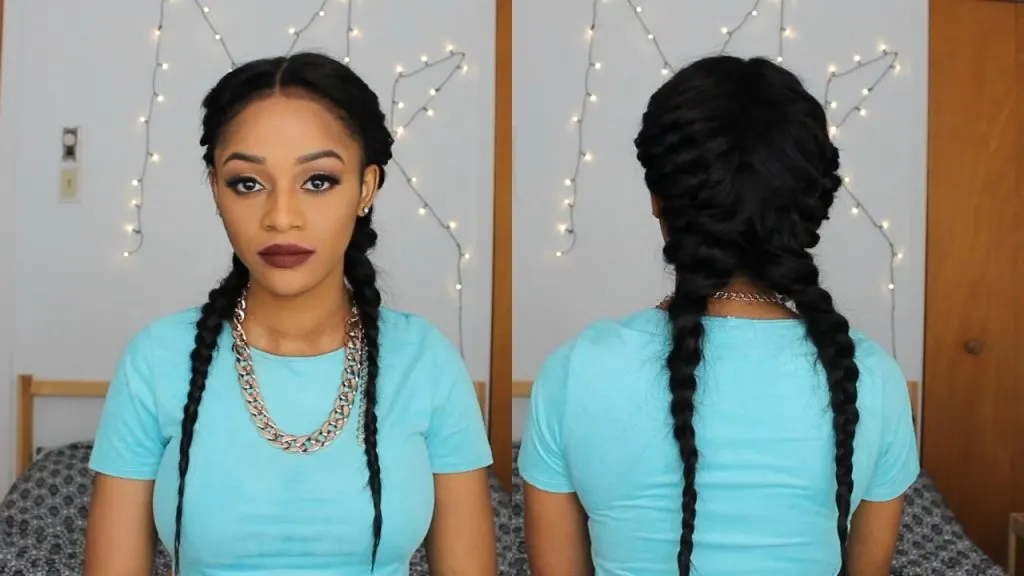 Thanks to celebrities like the Jenners and the Kardashians, Dutch braids have become wildly popular. So, instead of boring you with the details and to avoid any kind of misconception, check out the youtube tutorial video below and try to copy the steps until you nail the design!
Finally, picking out specific braids with weave hairstyle is not an easy task. Yet, with the help of the list above, there is no way you can go wrong. Because whatever choice you end up with is guaranteed to make you look drop dead gorgeous! Happy hairstyling ladies!