Most of the women love braids because of the amazing creative look it can bring. No need to worry if you have short hair because the option of braids with weave helps you make your desired hairstyle. Every woman can try braid hairstyle with a weave as it doesn't depend on the length and health of the hair.
How to Style Braid with Weave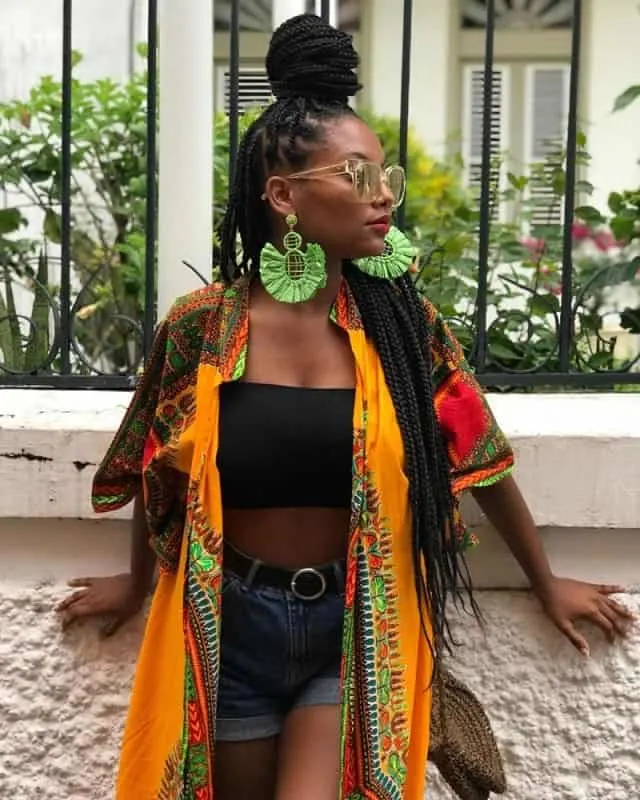 To braid with weave, first, you need to take a narrow part of hair divided into three strands. Then, twist the three strands over each other to give them the shape of a braid while keeping the hair close to the scalp until the braid reaches the nape.
Afterward, secure the weave braid with a rubber band once all the hair has been braided from the top to the tip.
Watch The Following Video on How to Braid with Weave
Different Types of Weave Braids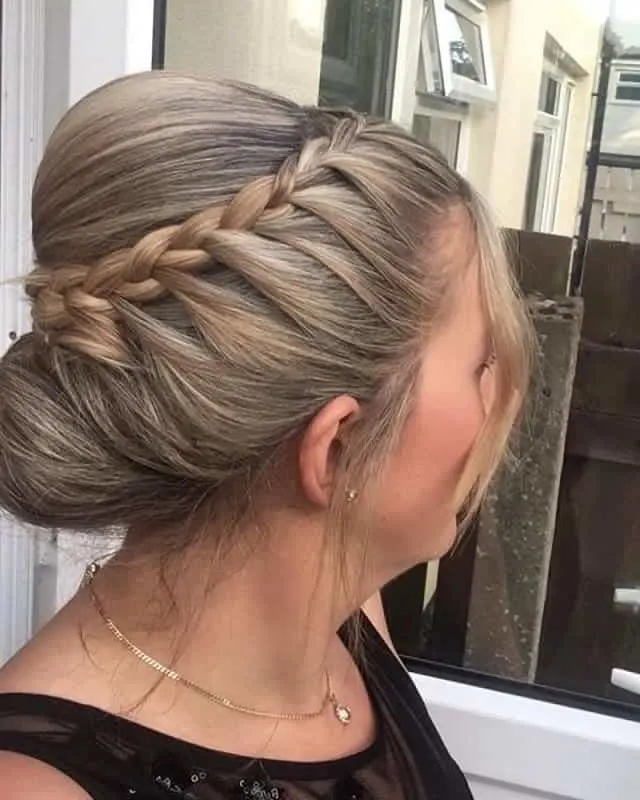 Braids hairstyles with weave are a timeless hairstyle that you can choose for any occasion. From classic French braids to intricate cornrows, these hairstyles are a constant part of the fashion industry.
There are hundreds of various forms of braids with weaves, including French, Dutch braid, cornrows, waterfall braid and milkmaid braid. According to your face cut, you can choose the one that goes well for you.
Best Braided Hairstyles With Weave
Braid is a beautiful and elegant hairstyle that gives you a purely feminine look. Braid hairstyles with weave not only multiply the exquisiteness of your personality but also helps to grow hair. Let's check how you can get fun from these simple yet classy hairstyles.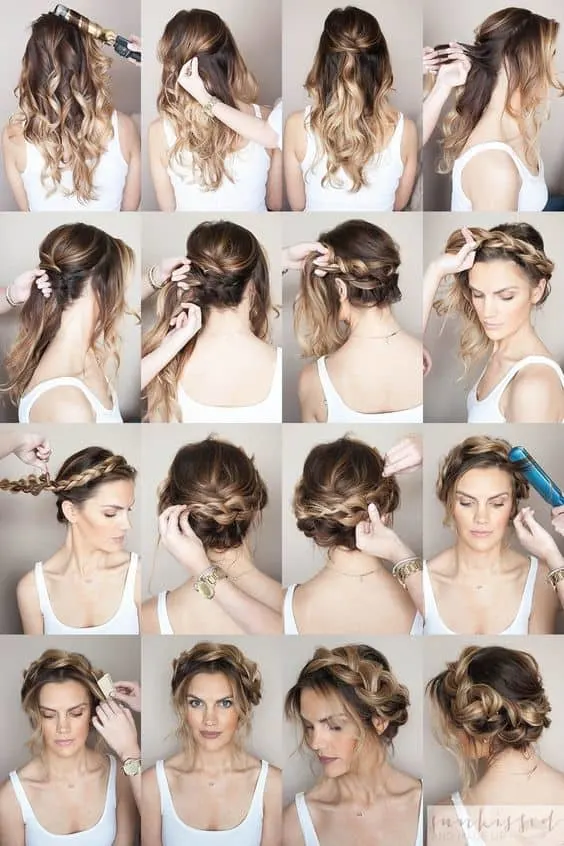 Crown Braid is one of the best braid hairstyles with weave. It's the last-minute hairstyle and takes minimum time and effort. All you just need to do is to properly set and pin-up the braid.
2. African Hair Braid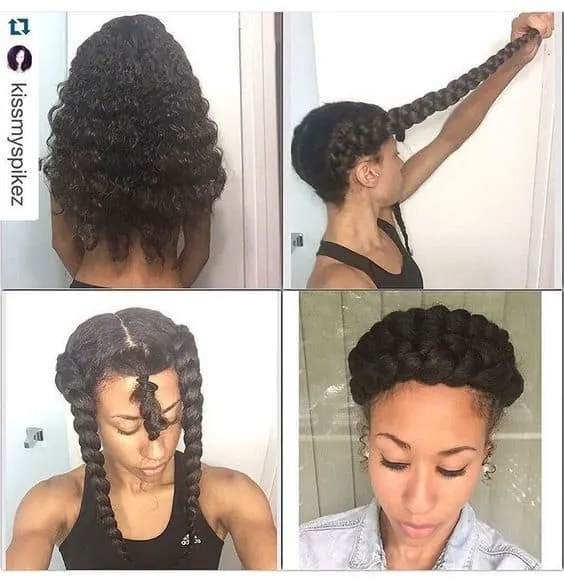 Growing African hair is difficult but making a hairstyle of such hair is really a tough job. Curly hair shrinks and gives a small hair look. A weave braided hairstyle has solved this issue.
Separate the hair from the center of your head and add weave on both sides. Make two braids separately and join both braids in such a way that they make a crown at your forehead.

Get a vibrant look with central ponytail even if you don't have appalling hair. Pick some hairs from both sides and tie a knot with the weave. Make braids from these hairs and loose it a bit.
4. Long Side Braids with Weave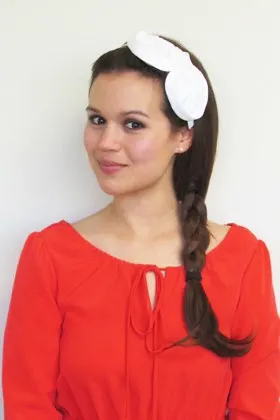 It's the most simple and classic hairstyle that gets ready in less than 3 minutes. Just Attach the under the layer of the weave with your own hair and make a simple side braid.
Most Popular French Braids to Try
5. Braid with Loose Bun

Amaze everyone with your feminine looks and make loose bun hairstyle for the party. Attach weave with your hair with the help of rubber bands and make four braids separately. Loosen them a bit with your hands and make a bun from them.
Beautiful Princess Braid Hairstyles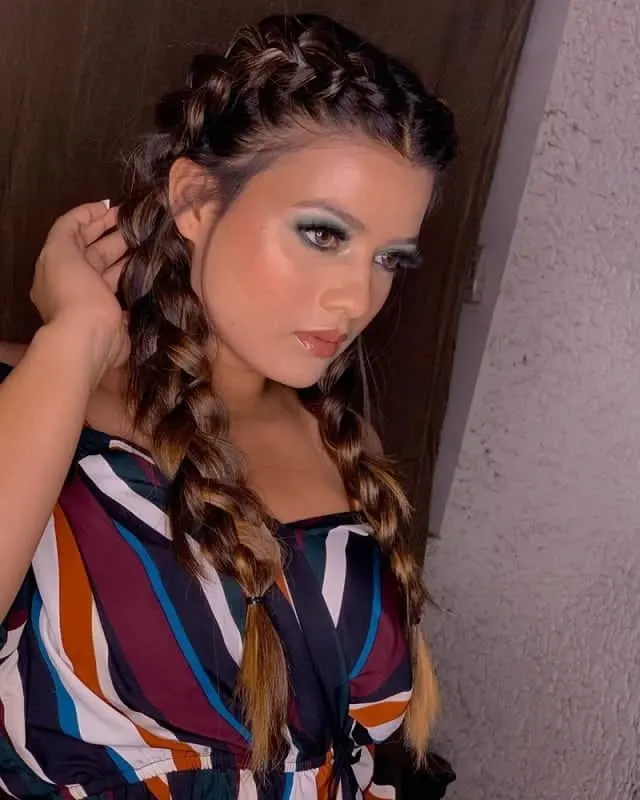 Plain French weave braids are a classic everyday hairstyle. It gives you a neat appearance with style. Plus, compliments every face cut.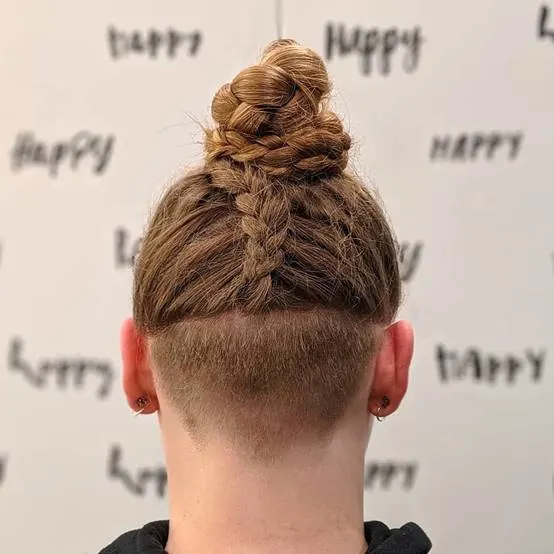 For a funky braid hairstyle with weave, knit your hair into an upside-down French braid and then tie it into a topknot. Add undercut to the lower part of the hair to take your funky hairstyle game to a new level.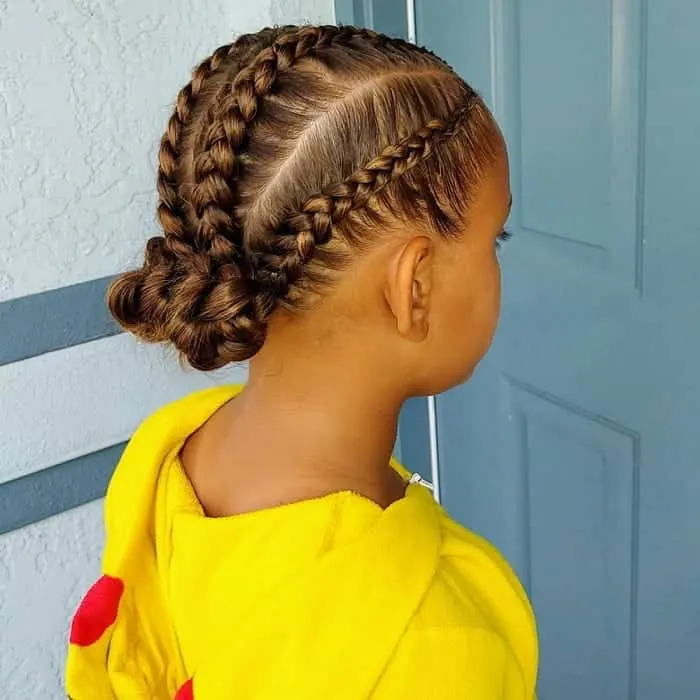 French braids look super adorable on little girls. Multiple braids weaved on the head and running to the back is a fantastic hairstyle in itself. But, tying those braids into space buns are going to be exceptional.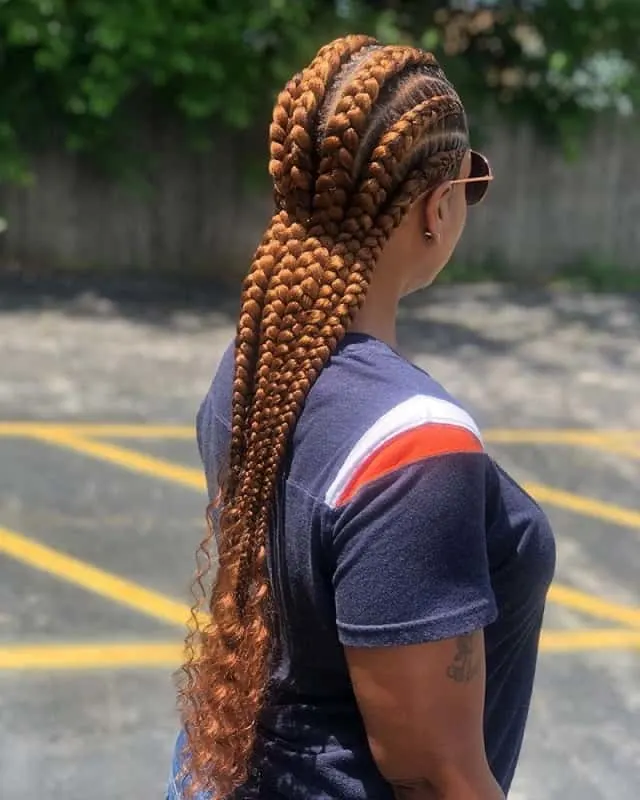 If you have waist-long hair, it is best to style that hair into braids weaved down to the back. After securing the braids, leave the hair below curly for a more pleasing look.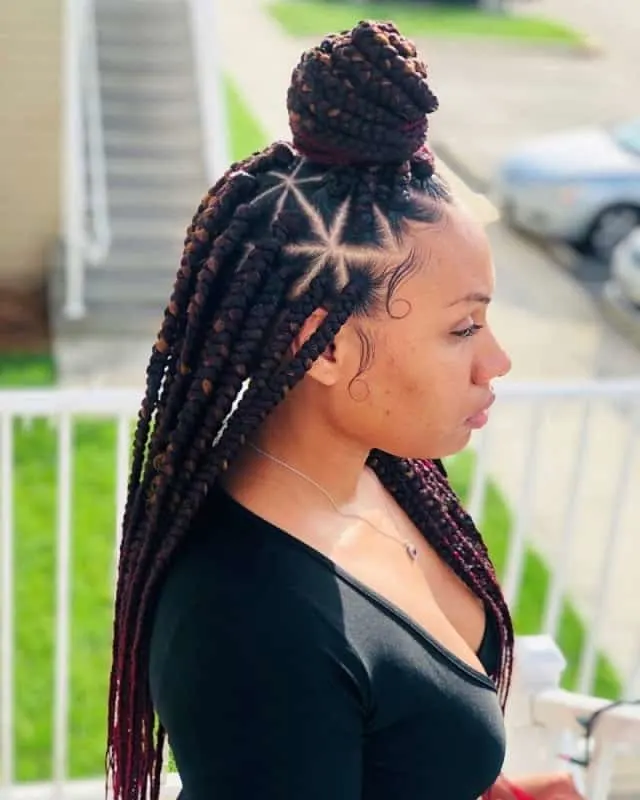 The topknot is a good hairstyle if you know how to carry them well. Weave your half-up hair into box braids. Twist and turn the weave braids to form a high topknot. Leave the remaining half down hair in the form of braids for a unique hairstyle. The hard part takes the shape of starfish.
11. Braid with Metal Leaves Headband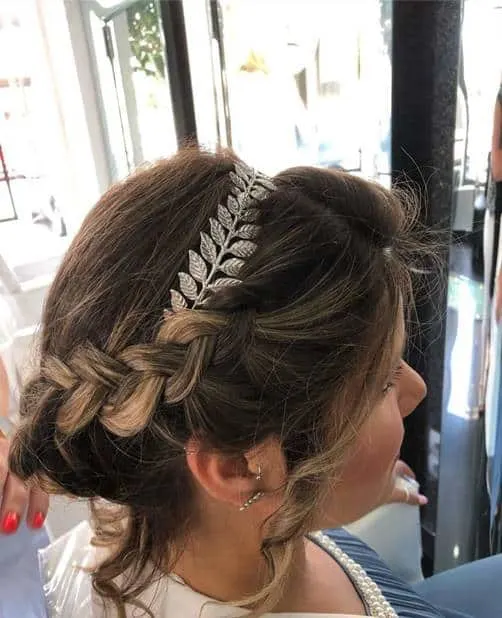 Braids with weave can be styled as elegantly as you can think. Weave a loose French braid on one side, bring it to the other side, and secure it there. Accessorizing it with metal leaves headband makes the hairstyle more elegant. Add blonde highlights for some color.
Crochet bob is a sensational hairstyle which is both modish and distinct. Weave the crochet braids from top to the tips of the hair. Form as many crochet braids with weave as you can for a voluminous look.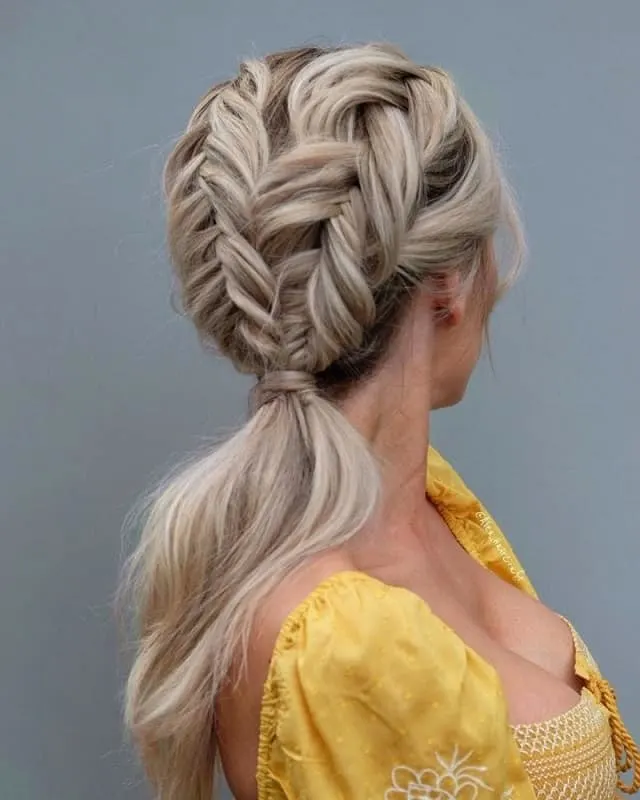 If you have top blonde hair with dark brownish hair beneath, this hairstyle should work best for you. Weaving a Dutch fishtail with such hair is going to make the style more vivid. End the Dutch fishtail with a low ponytail to complete the look.
14. Loose Braid with Wavy Open Hair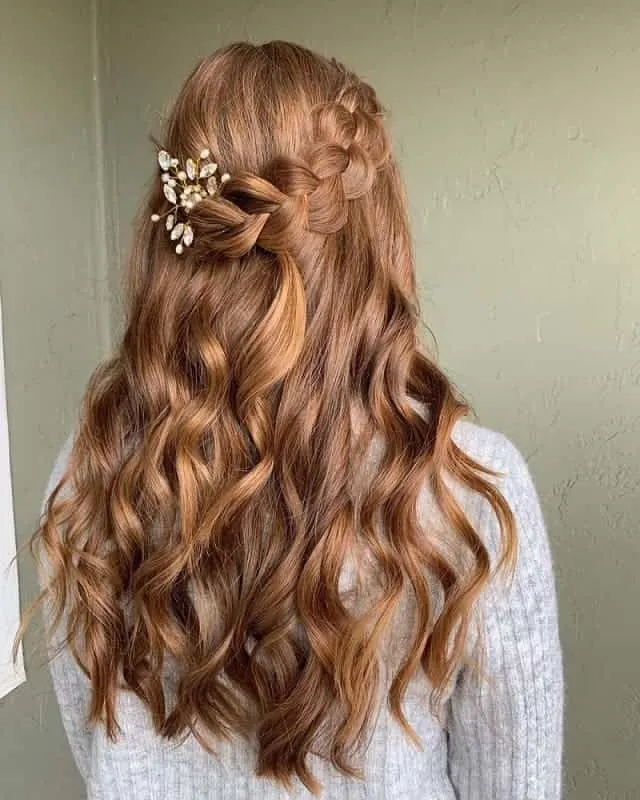 Loose woven braid started on one side and sweeping to the other side looks magnificent. Leave your rest of the hair in beautiful waves floating on your back. Include a hair accessory for more elegance.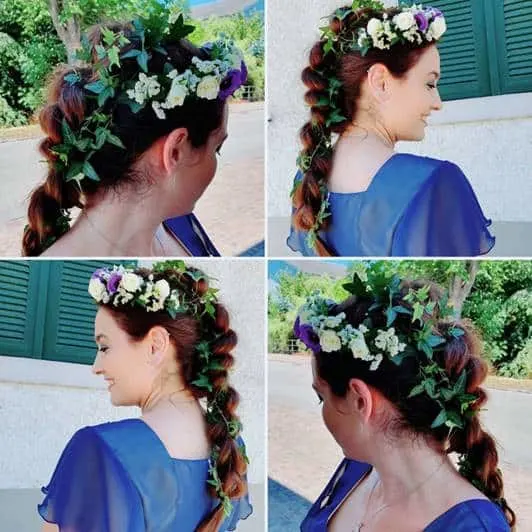 For this nature-inspired hairstyle, weave your hair into a French braid turned inside out, running along the back. Knit some flowers into the braid and enjoy your refreshing braid hairstyle with weave.
16. Subtle Braid Perm with Low Bun
Slightly perm your hair and then weave them into a thick braid. Take the rest of the hair to form a low bun. Now, take the braid and tuck it carefully into the flower-adorned bun. Leave a little wavy lock of hair in the front for a classic hairdo.
17. Messy Dutch Fishtail Braid Hairstyle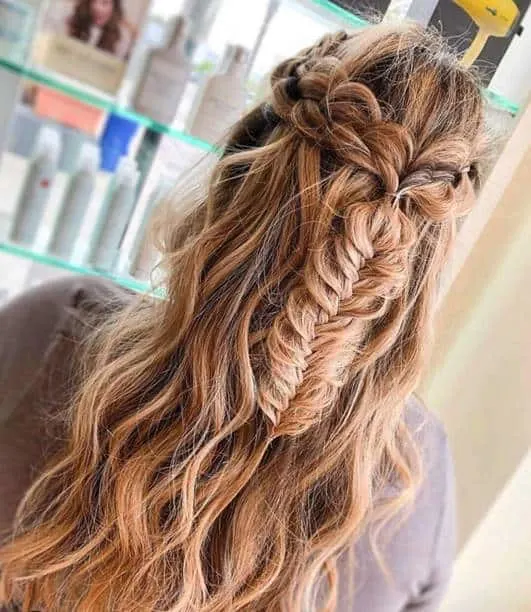 For two braids in a single hairstyle, take some top hair from the front and weave them into a woven half braid. Repeat the process for the other side. Now, combine the braids and secure them in one place.
Take the other half of the braided hair and twist them to form fishtail braid with weave. Leave the rest of the half down hair for a messy look.
18. Cornrows with Top Bun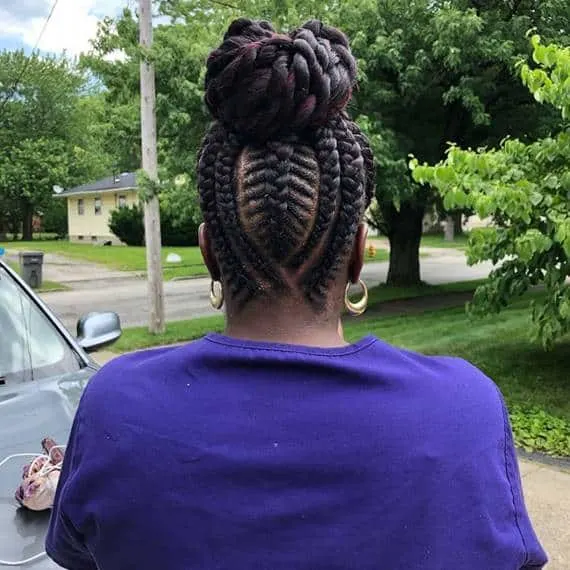 If you are a fan of cornrows, then weave all of your hair in that style. Then, twist the loose hair and give them the shape of a dense top bun. This is a special braid hairstyle with weave for black woman.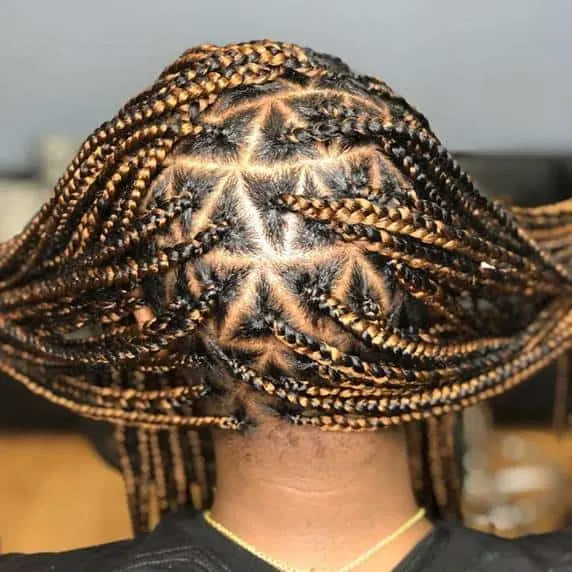 If you like tightly secured hair, then weave them into multiple box braids. Triangular parting, along with a mix of two different colors creates a superb hairstyle.
20. Rainbow Braids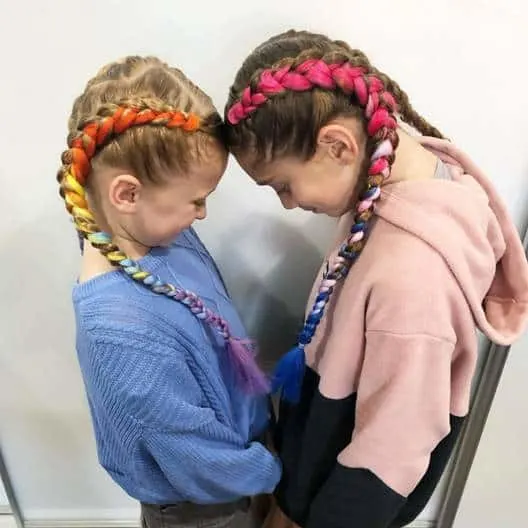 To get classic weave braids with a twist of style, knit your hair into two classics inside out French braids with a middle part. Add colored hair extensions to the braids for a rainbow hairstyle.
Reverse braid with a ponytail is a cute hairstyle while being trendy. Take your top hair and knit them into a reverse braid. Take the hair on the sides and back, combining the remaining braid hair, and tie them into a high ponytail.
For a quirky and modish hairstyle, braids with weave are an excellent option. They not only give you a high rank in fashion but also add to your style statement. Go braids this season!
Enjoy celebrities like looks at every party with different types of braids with weave. Add value to your personality and amaze everyone with your dazzling hairstyle.