If you are a lazy lady, busy lady or does not want to spend a lot of time on styling your hair. Then the dreadlock hairstyle with bangs is mainly for you, as dreadlock can be maintained for a month even without any care. Dreadlock hairstyle is one of the versatile styles not only for women but men also. You can try this hairstyle on any type of hair. This style can be made on long, medium and even short hairs.
Here, we will explore the top dreadlock styles with bangs for women. You will surely be surprised by seeing that how bangs change the overall look of dreadlock style, giving you a chic look.
How to Make Dreadlock Styles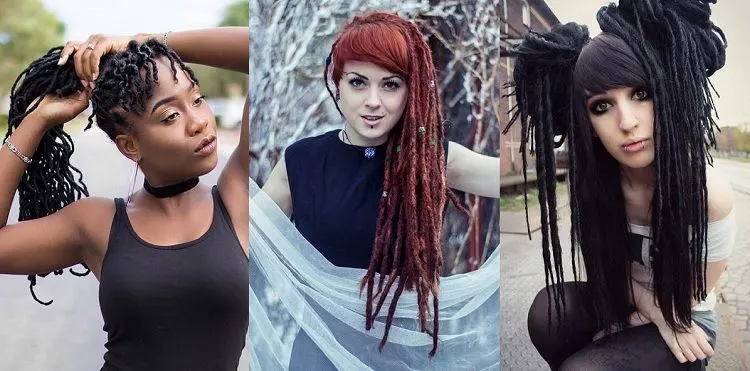 To make women dreadlocks is a very complicated process. We recommend you to go to a professional salon for this purpose. Firstly, you have to wash your hairs, because on wet hair the dreads are formed more easily than, dried hair.
After washing, divide your hair into small sections and use elastic bands to hold the sections. Start backcombing of each section toward the scalp and twist hairs by applying hair wax. Continue this process until all dreads are formed. Once, the dreads become fixed, remove the bands.
Amazing Dreadlock with Bangs Styles for Women
Now, for a unique appearance, you can combine these dreads with any style you want. Check out the best dread styles with bangs for inspiration and ideas.
1. Dreadlock with Bangs and Bun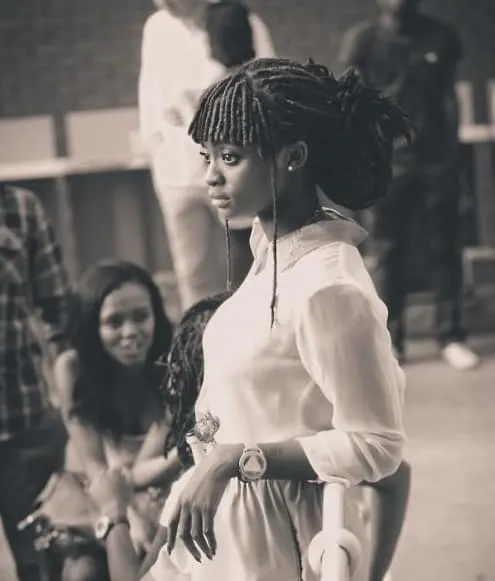 This dreadlock bangs style looks so gorgeous on women when combined with bun. Many African celebrities wore this style on various occasions. The bangs can be swept on the side or may be left as it is, in front of the face.
2. Dreadlock Bun with Straight Bangs
The straight bangs with the dreadlock bun give a charming look to women. You can also dye the dreadlock for a modish look, as shown in the image.
Dreadlock Hairstyles for Modern Women
3. Dreadlock with Bangs and Ponytail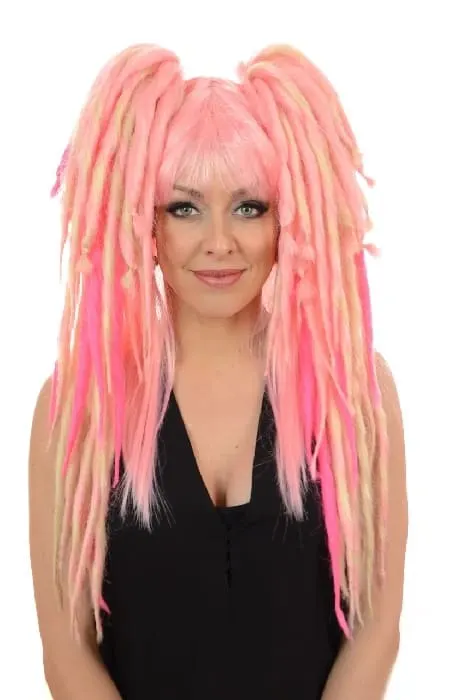 In this hairstyle, ponytails are formed by Dreadlock hair and front dreadlock is cut into bangs giving a cute look to women. Which gives a simple ponytail with bangs a new different avatar.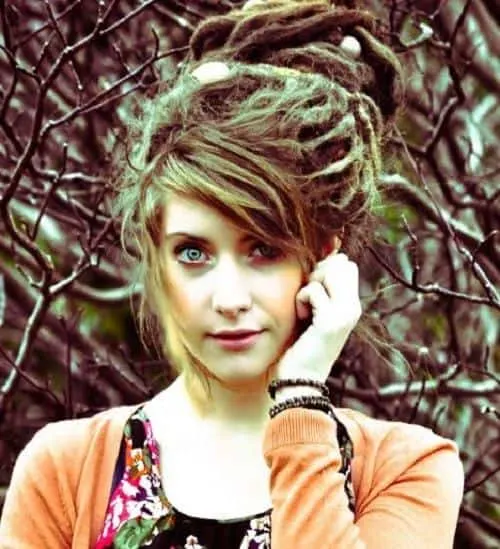 If a wedding event is near, or you want to go to a special ceremony you can try this remarkable combination of dreadlock updo and side bangs, which will make you attractive among the crowd of women.
5. Short Dreadlock Bob Style with Side Bangs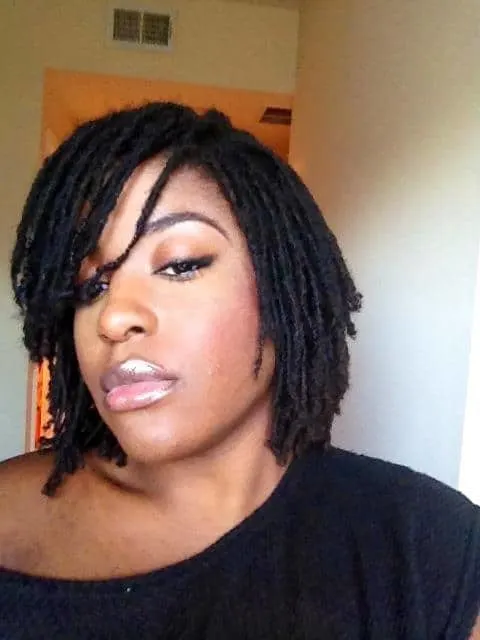 If you have short hairs and want a unique hairstyle for yourself, then no need to worry. You can try this dreadlock bob style with side bangs. We assure you that you will look awesome in this attire.
6. Dreadlock Mohawk with Baby Bangs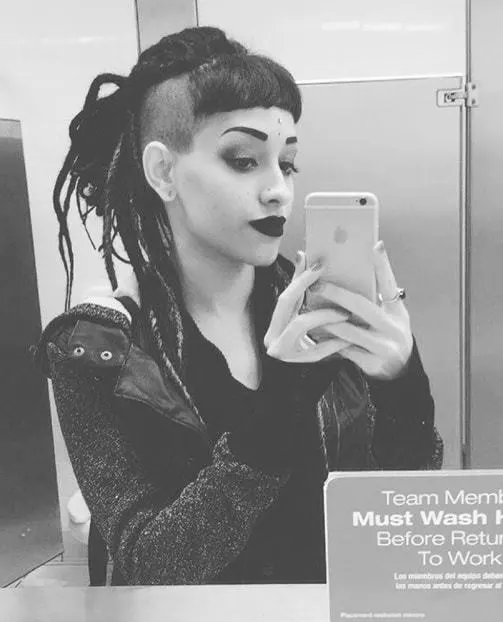 You might have heard about the Mohawk hairstyles many times in your life, but you may not have heard about this innovative combination in which, the dreadlock Mohawk is combined with side bangs that are not only unique but also becoming the trendiest dreadlock style in the fashion field.
Fashionable Mohawk Hairstyles for Black Women
7. Synthetic Dreadlock with Bangs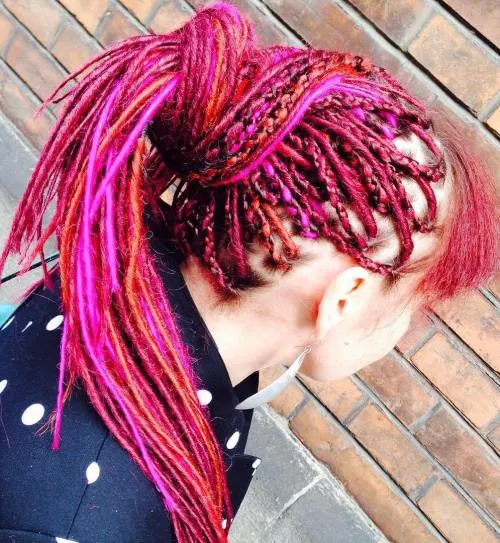 Do you have black hair or blond? And get bored with your hair color? Then you can try these synthetic pink dreadlock with bangs for a change and look chic as well.