When you're a 15-year-old girl, your hairstyle is very important in defining who you are. Any type of braided hairstyle, flirty hair colors, and cool hair accessories are a blast to play around with.
You can create a whole new look just by parting your hair differently and adding some layers around your face.
If you've been feeling 'blah' about your hairstyles lately, get some inspiration from our favorite looks!
Trendy 15-Year-Old Girl's Hairstyles
Whether your hair is long or short, we've got the prettiest hairstyles and haircuts for 15-year-old teenage girls.
1. Side Parted Pixie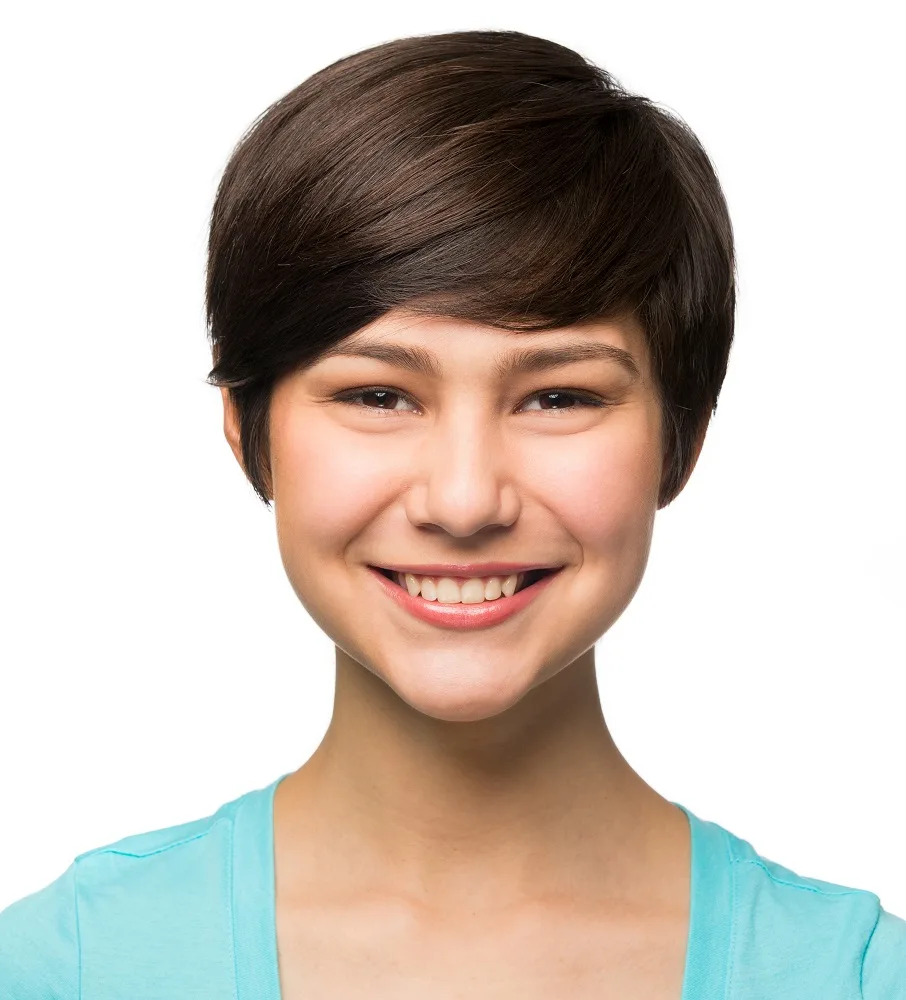 How cute is this short pixie cut? It is parted at the side, which is the most flattering hairstyle for 15-year-old girls with an oval face. Focus on short layers up front to turn the front into a side bang.
2. Curly Ponytail with Color
You can't go wrong with a ponytail no matter which hair type you have, but this young girl's blonde curly hair stands out even more with the addition of medium pink at the ends.
3. Asymmetrical Hair with Bangs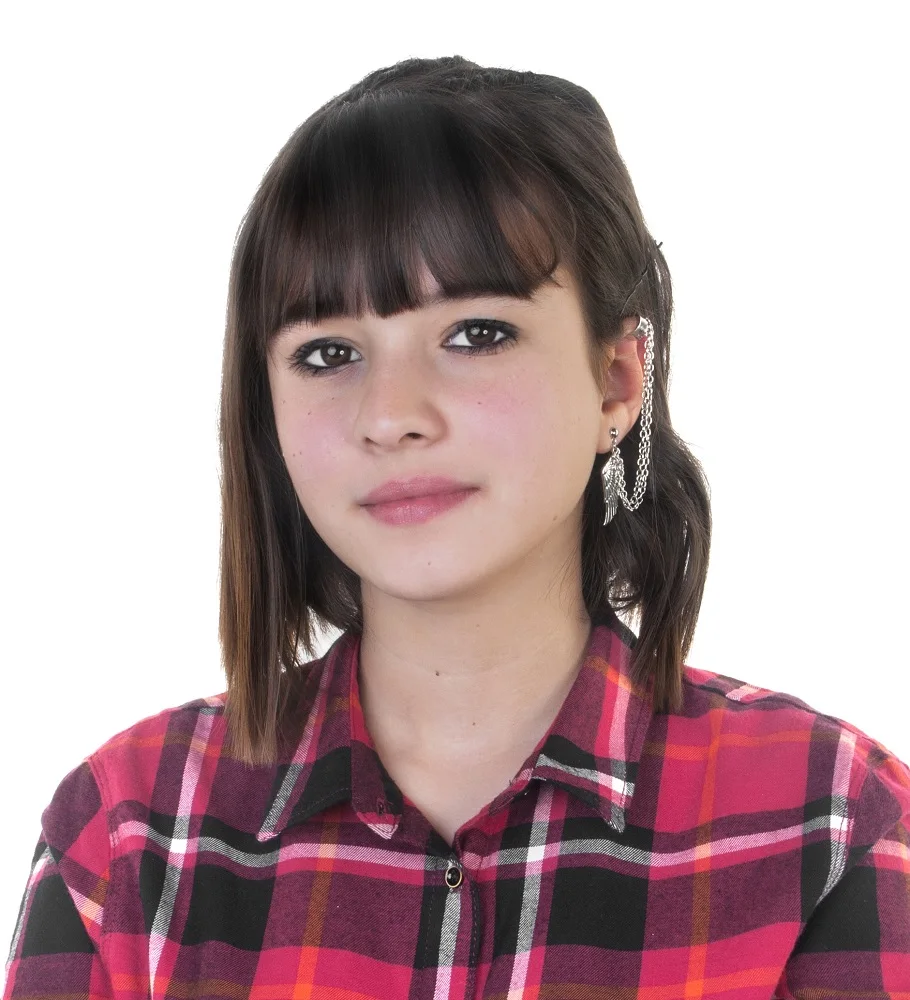 Asymmetrical haircuts are suitable for any face shape, so definitely consider the cut if you have medium-length hair with bangs.
Straighten the bangs and add some wavy sections to the body, then pin back one side for easy style.
4. Dutch Braids
You can't be a trendy 15-year-old teenager and not try Dutch braids at some point! This hairstyle is very popular among 9th-10th grade high school students.
These long blonde braids are a cute hairstyle for a simple daily look, or to dress up with flowers and hair clips when going out.
5. High Bun
Besides a ponytail, a high bun is one of the most popular hairstyles for teen girls. It takes only a minute to do, is great for a variety of occasions, and can be styled messy or neat like the one above.
6. Long Curly Hair
Having long, thick curly hair might seem like a struggle to style, but you'll be happy you didn't chop it off when you're older!
Keep it low key and let it hang loose over your shoulders. It'll look super cute with your glasses!
7. Long Layers with Middle Part
For girls with long hair, the easiest update you can give the mane is long layers. Concentrate them around the face and draw attention to the cut with a bit of color, like blonde highlights.
8. Straight Bob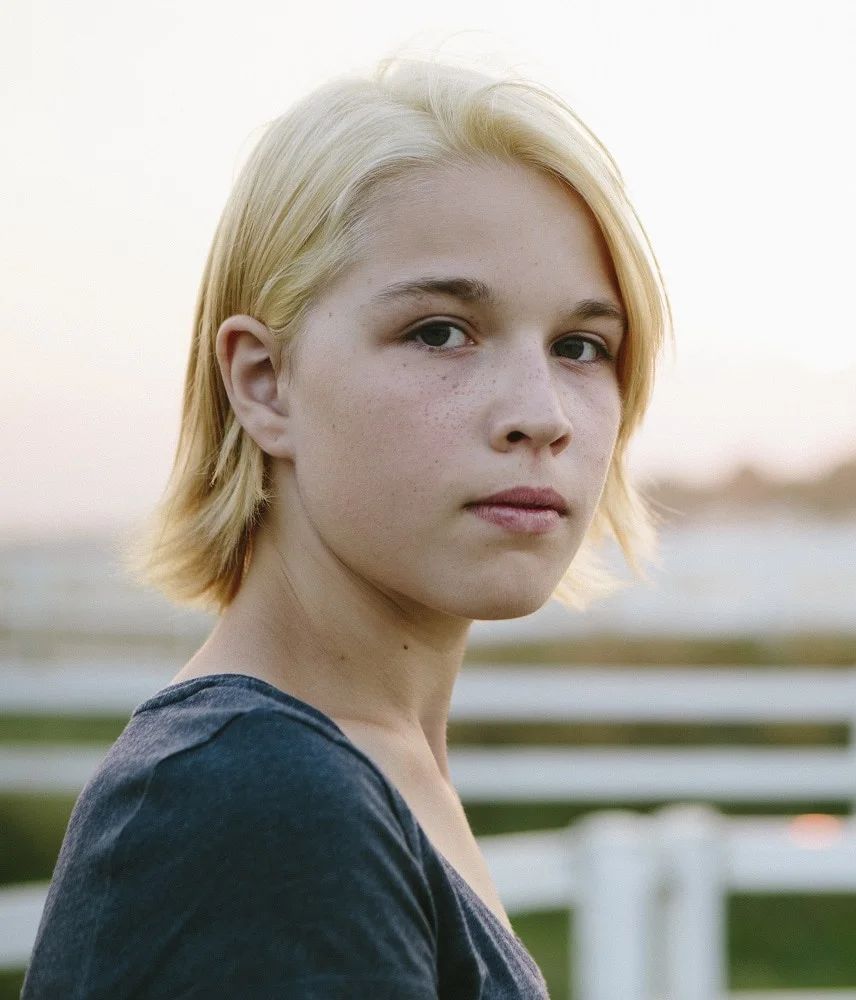 A sleek bob is a classic style for short straight hair. You don't need to have blonde hair to pull the look off, but it's a beautiful shade for girls with a light or pale skin tone.
9. Half Up Bow Hairstyle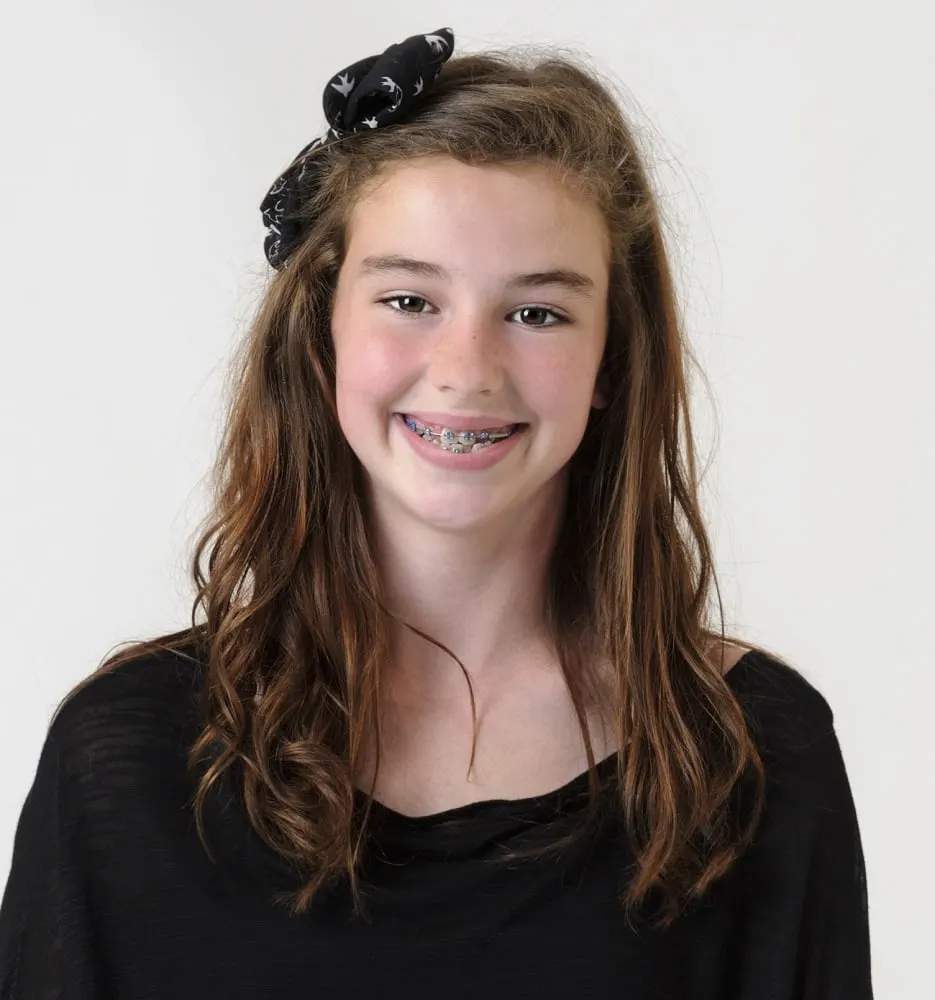 Teenage girls who appreciate 80s hairstyles will love how they look with a side ponytail.
Gather just the top half in the ponytail, leaving the rest of the hair down and wild. Secure the ponytail with a fun printed bow instead of a plain hair tie.
10. Space Buns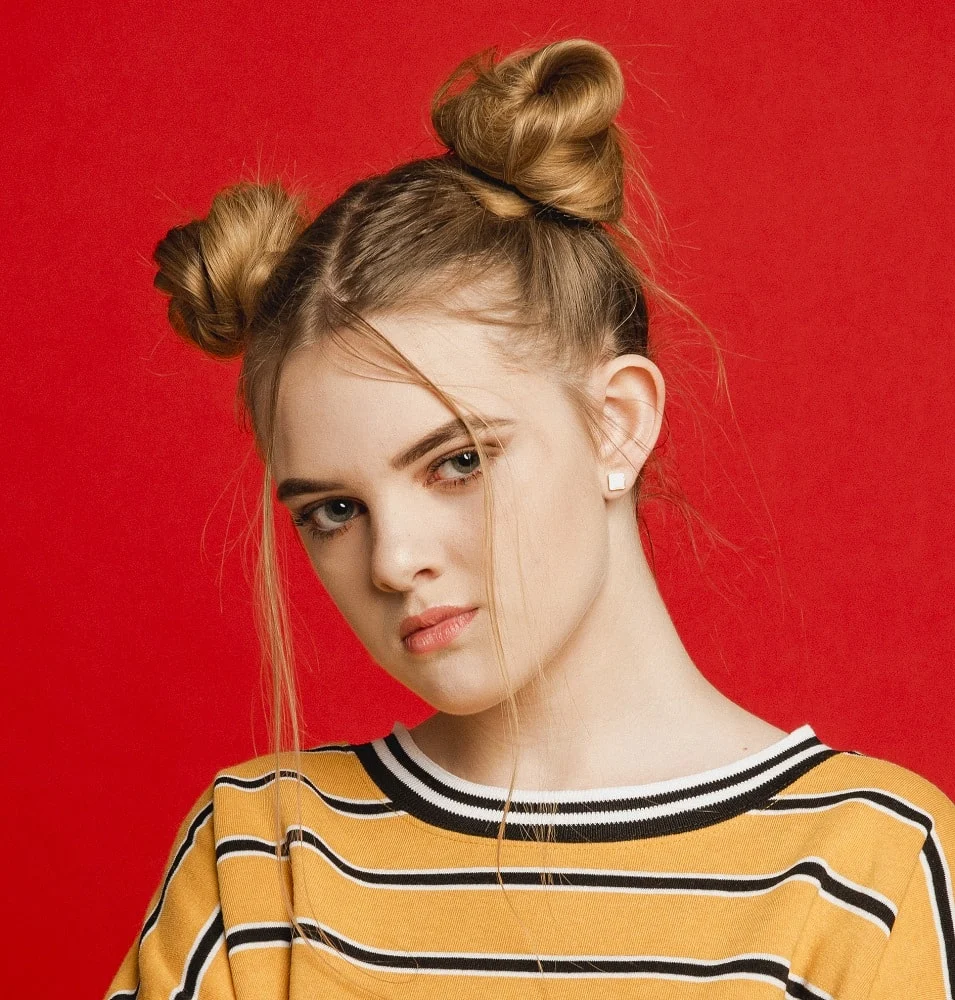 Space buns are peppy and energetic, great for 15-year-old girls with a lot of personality.
Make two high ponytails close to the sides of the head and wrap the hair around the bases. Use colorful hair ties to secure them and leave a few tendrils loose along the face.
11. Afro Hair with Headband
African American teen girls with natural black hair will look so elegant leaving their afro hair down and swept back with a cute headband.
The thin pink headband is a perfect complement to black hair and matches a pink dress.
12. Wavy Hair with Side Swept Bang
Many young girls like to play with contrasting hair textures. For your 15-year-old girl with long hair, part her hair off center and fill her mane with waves or tight curls. Finish by straightening the side bang.
13. Low Ponytail with Bangs
A low ponytail or half ponytail is a great casual hairdo for young girls with at least medium-length hair. The style can really help disguise a large forehead when long bangs are added.
14. Pigtails with Hat
Loose pigtails are just the boho hairstyle for teen girls with long wavy hair. The thick locks will look their best when parted in the middle, styled over the ears, and with a cute straw hat to top it off.
15. Long Side Braid
Another great hairstyle for girls with at least shoulder-length hair includes the elegant side braid.
Start it as close to the scalp as possible, then Dutch or fishtail braid the hair over one shoulder, securing it several inches above the ends of the hair.
Which is your favorite from the hairstyles above? Any 15-year-old girl will be able to find a cute new look from the options above. When you're young, hairstyles are all about experimenting and having fun – so don't be afraid to try cool colors, funky hair accessories, and interesting cuts!
Trending Topic